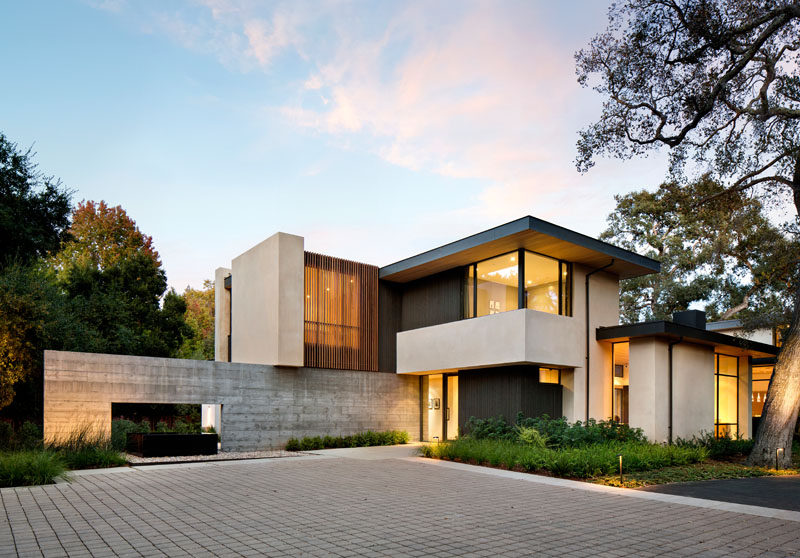 San Francisco based architecture firm, arcanum architecture, inc., recently completed a contemporary house in Atherton, California.
On the front of the home, a combination of materials including concrete, wood, and steel work together to create an exterior that's both modern and welcoming.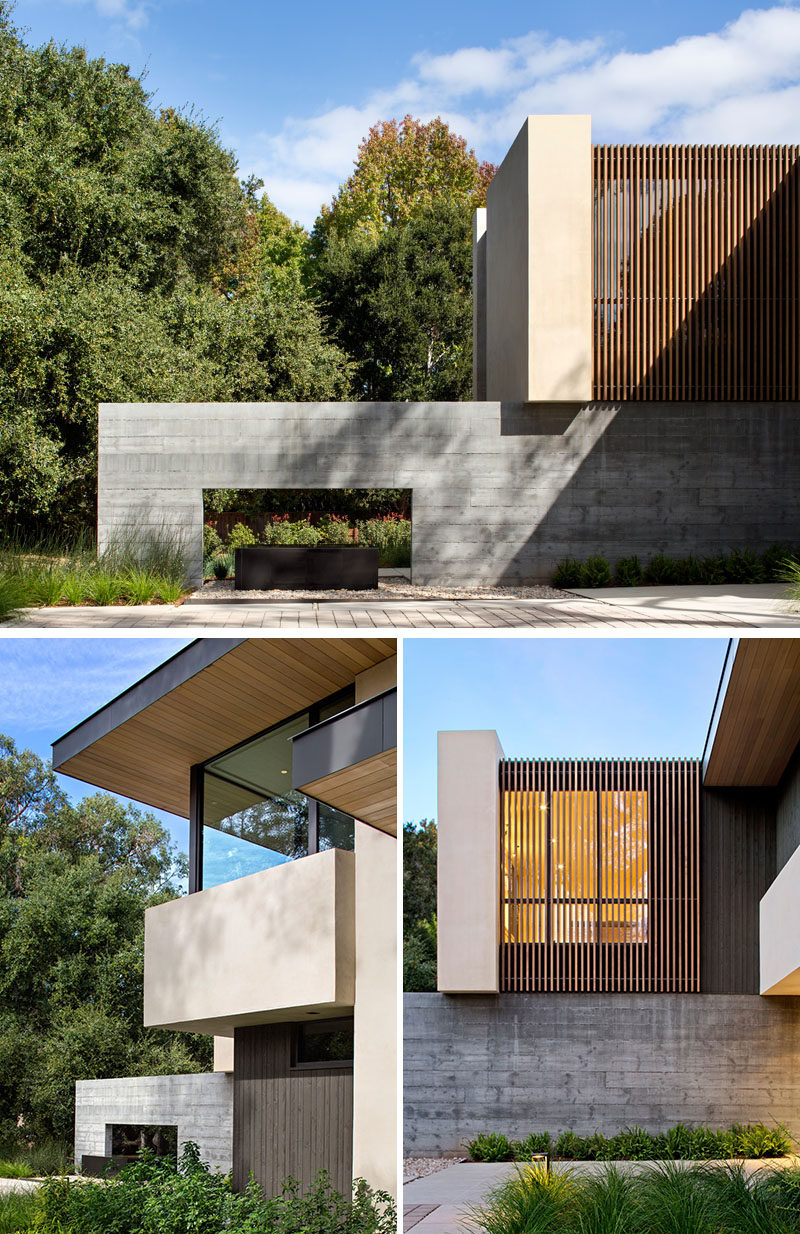 ---
At the rear of the house the yard has been landscaped to preserve the existing trees and foliage, and has extra greenery added to make the yard more inviting. The concrete, steel, and wood, also visible at the back of the home, contrasts the natural landscape and makes the house stand out with it's modern appearance.
---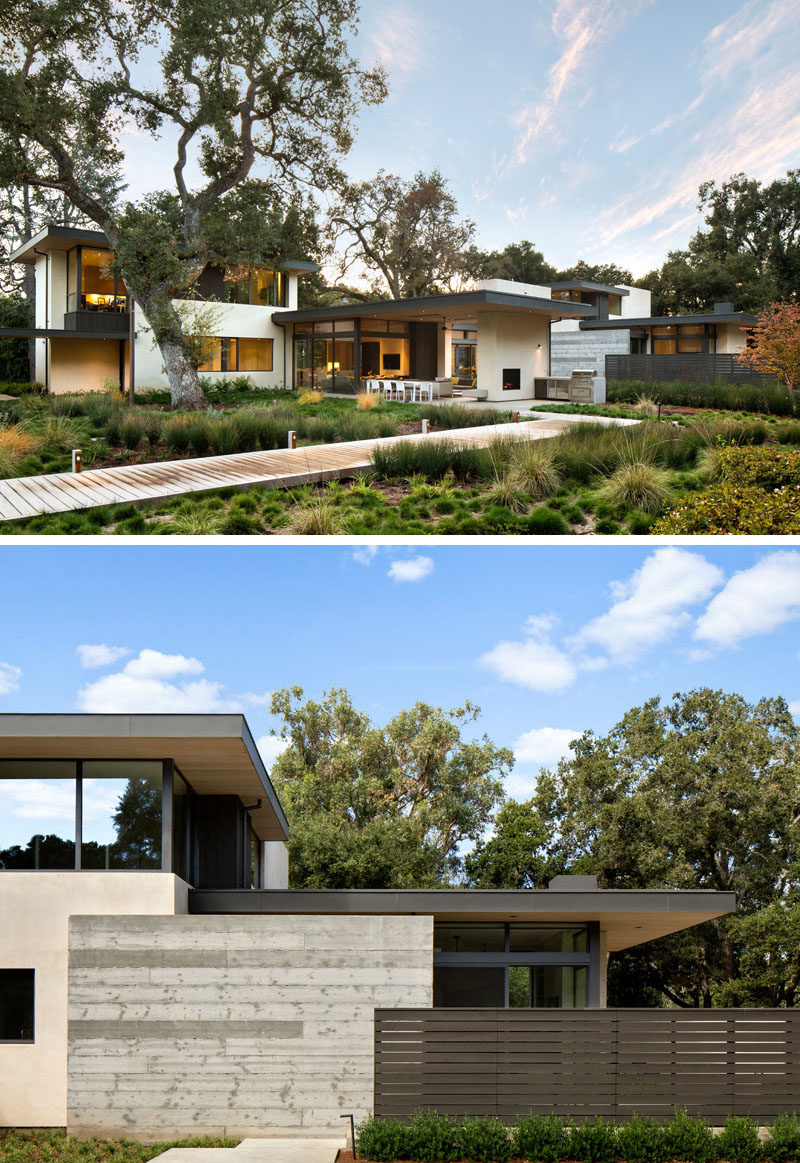 ---
A slightly elevated walkway leading out to a manicured lawn, a pool, and a lounge area, allows the vegetation to continue growing underneath it and makes it easy to access the outdoor entertaining space.
---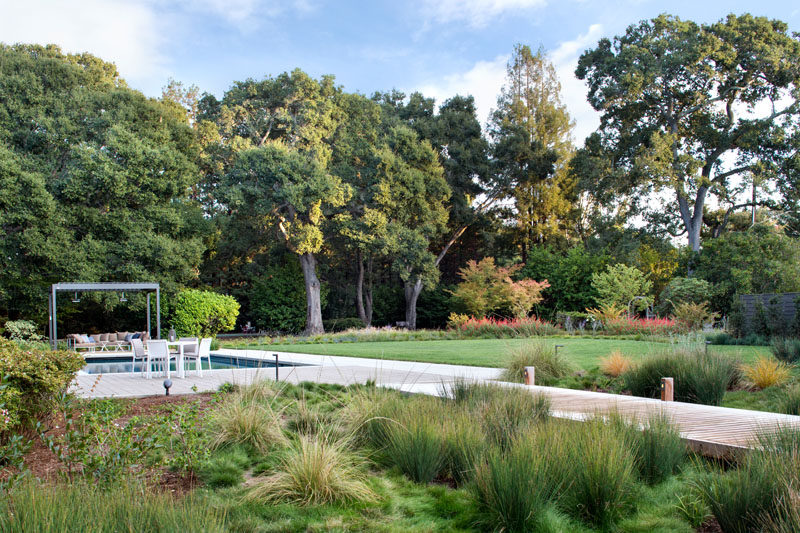 ---
The house has been designed to enable indoor/outdoor living with the inclusion of sliding glass doors that open up the living room to the covered outdoor patio. This creates an easy flow from the patio, with its fireplace and lounge area, into the living room with a sectional sofa, wood paneling, and a TV that's been set back slightly into the wall.
---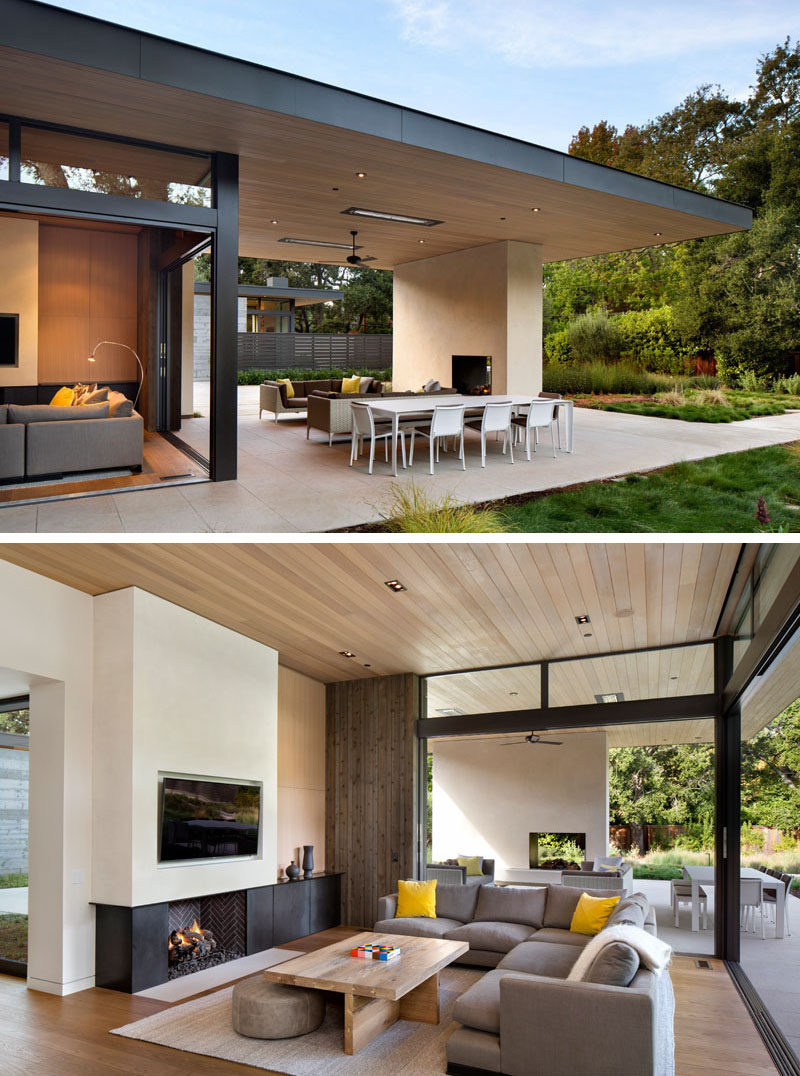 ---
In the kitchen, the concrete and metal stove surround, wood cabinets, and white island and countertops create a modern look that's kept natural and bright thanks to the large windows looking out into the trees, and the pendant lights hanging above the island and dining table.
---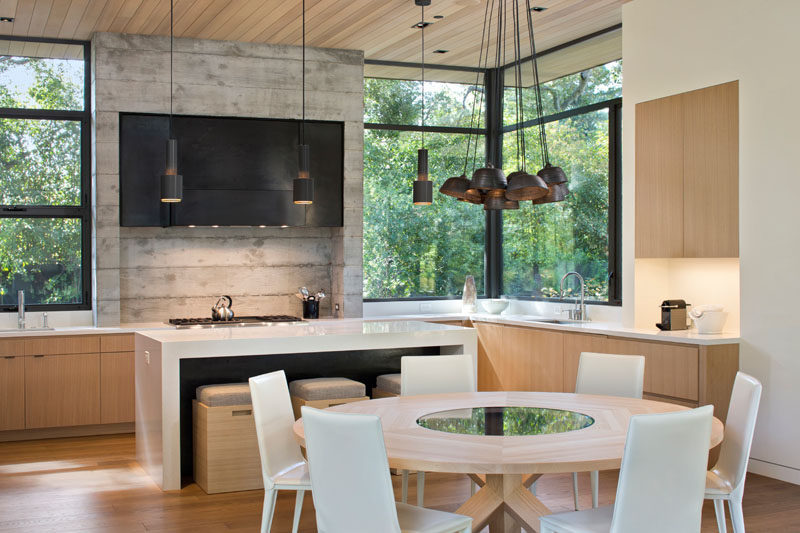 ---
In the bedroom, there's a built-in fireplace with a recessed TV positioned above it, and large floor-to-ceiling windows keep the bedroom cozy and bright. Built-in shelving and storage also makes sure that the room stays organized and tidy while the built-in lights in the shelves highlight personal decorative items.
---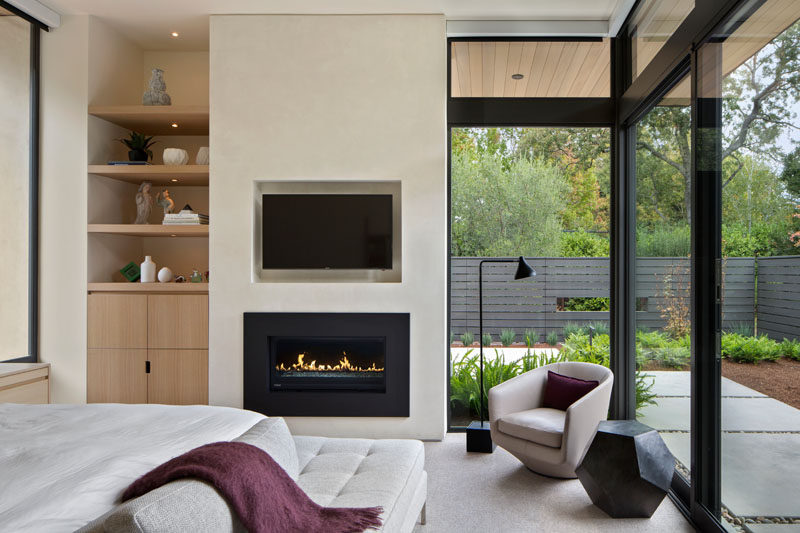 ---
In the bathroom, the concrete walls and modern details, like the white standalone tub, floating double vanity with ample storage, and large backlit mirror, give the bathroom a contemporary feel while at the same time give it a warm and inviting look. In the shower, there's a large concrete bench to match the concrete walls, and a glass shower screen keeps the vanity dry.
---