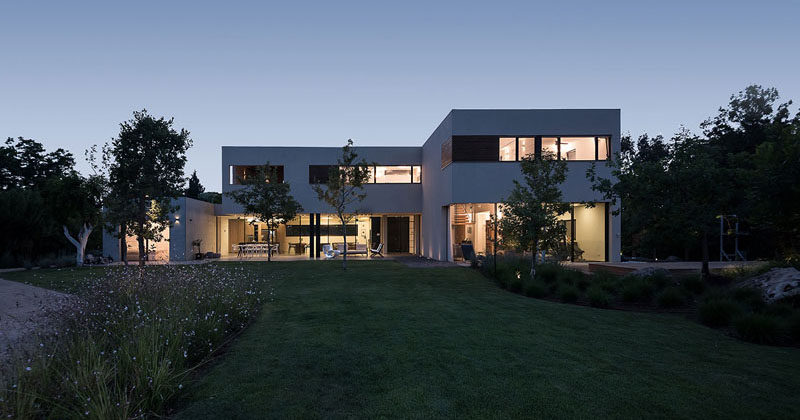 Neuman Hayner Architects have designed a new modern house for a family in Ein Ayala, Israel.
At the front of the house, a stone path leads through the garden to the front door.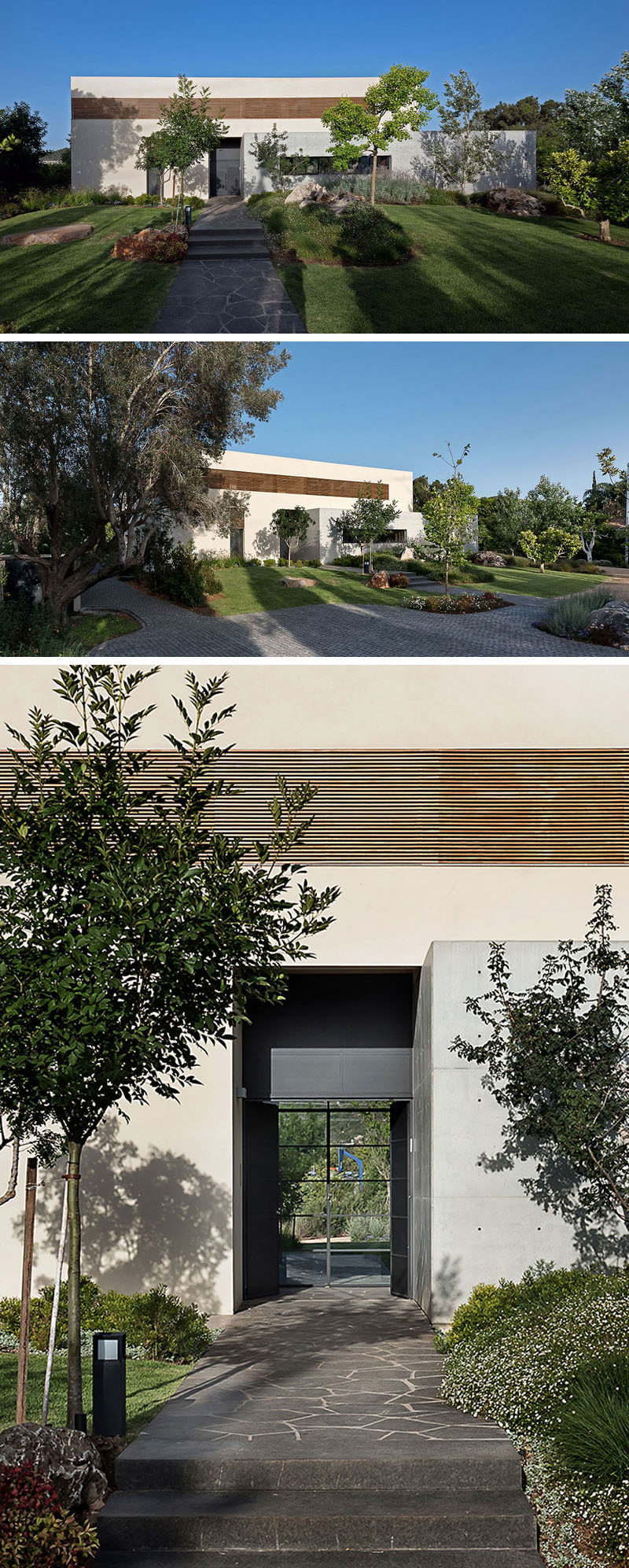 ---
Once inside and to one side of the front door is the main living, dining and kitchen area. Grey couches are positioned to focus on the backyard and on the television.
---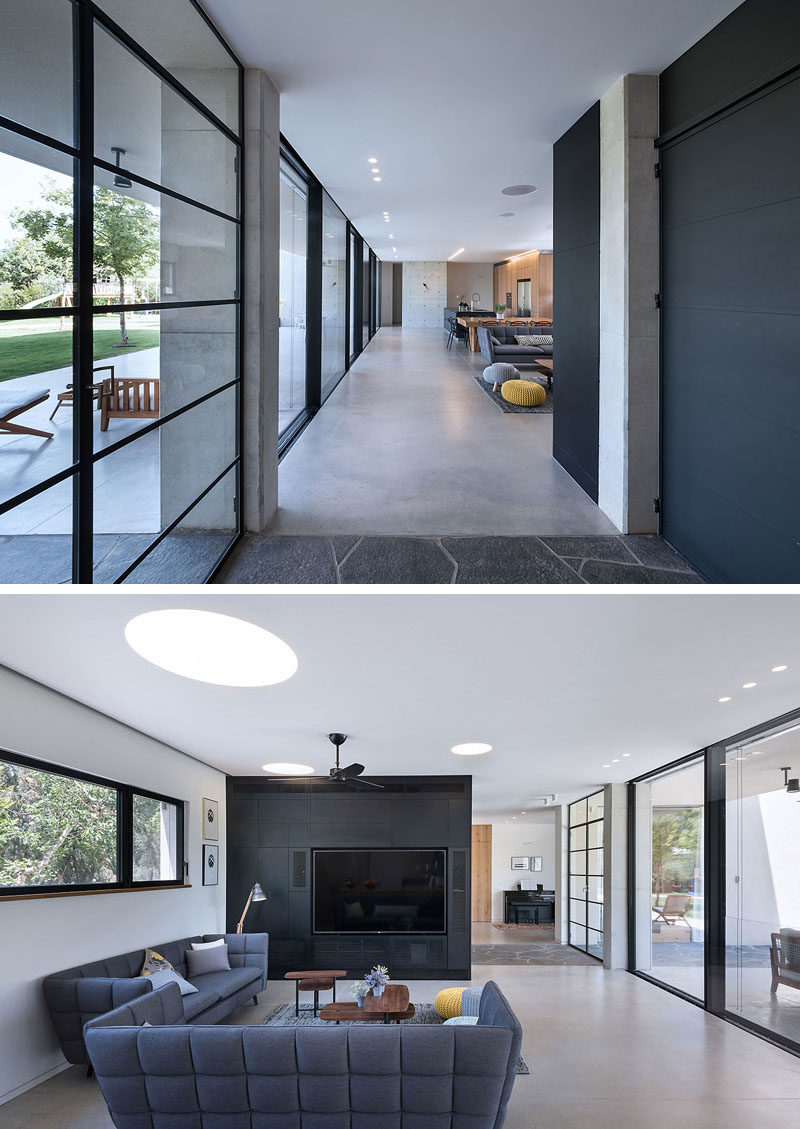 ---
Next to the living room is the dining area and the kitchen. Minimalist wood cabinets line the wall, while a black island makes a statement. Next to the kitchen is a concrete wall adorned with a simple clock.
---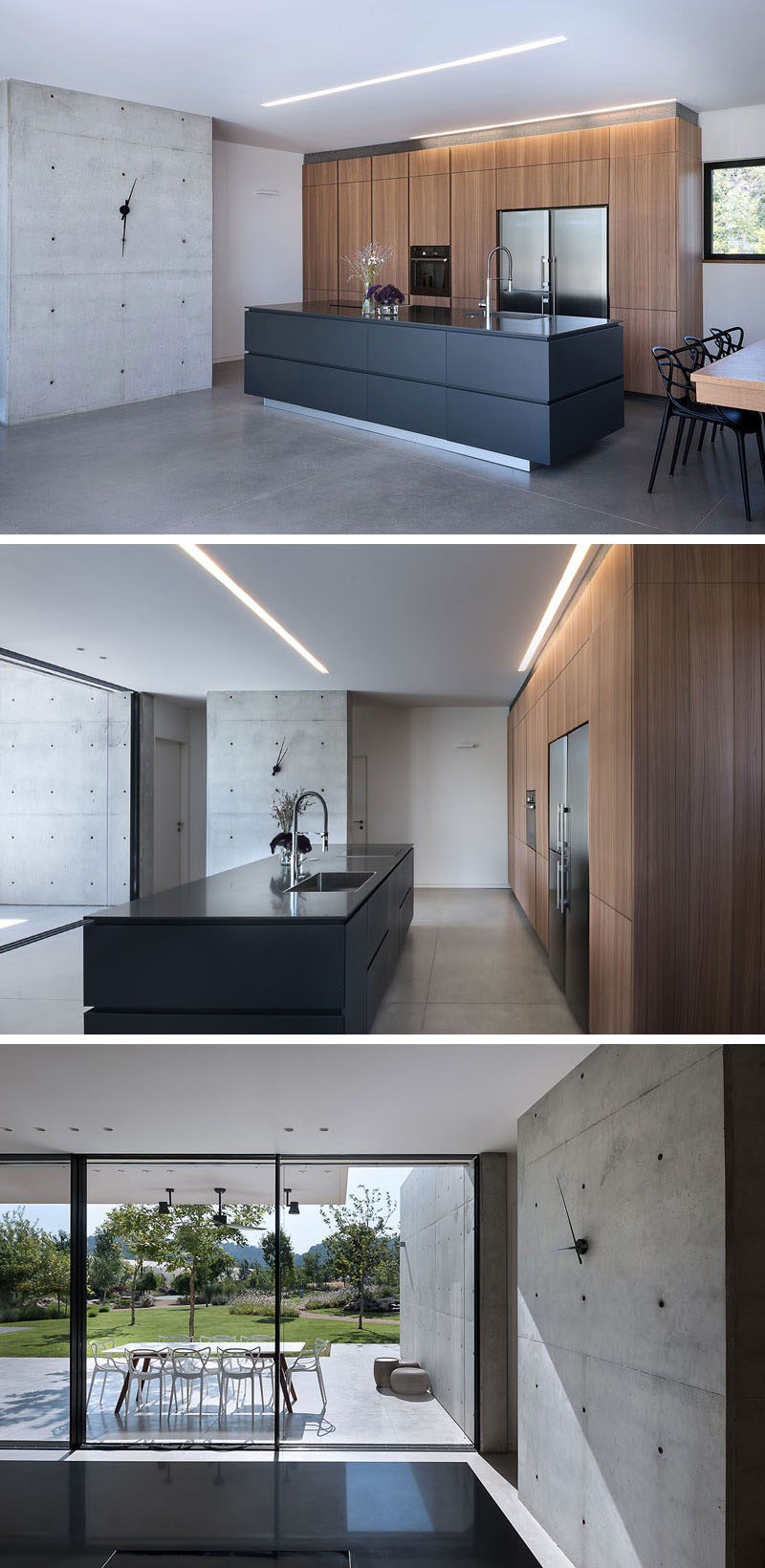 ---
Outside, there's a large backyard and a partially covered patio area for outdoor dining and lounging.
---

---
Back inside and on the other side of the front door, there's a small desk area that's tucked away into a closet.
---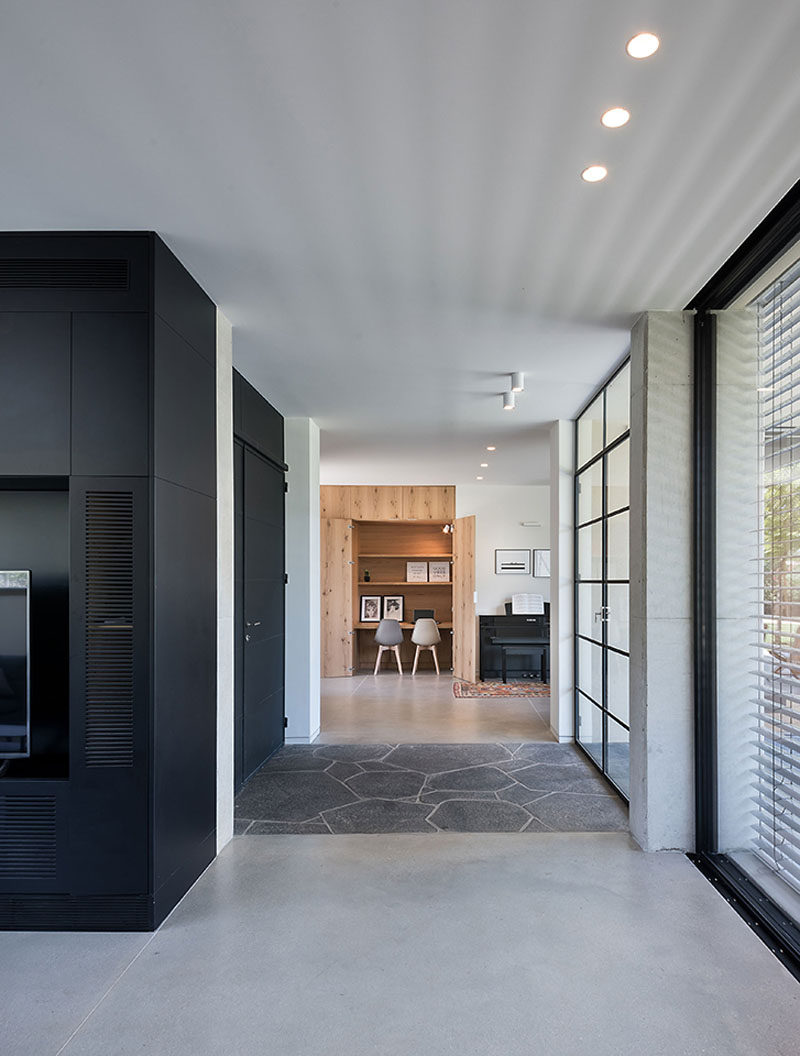 ---
Next to the hidden work area is a second living room with blue cushions on the couch that match the blues in the rug.
---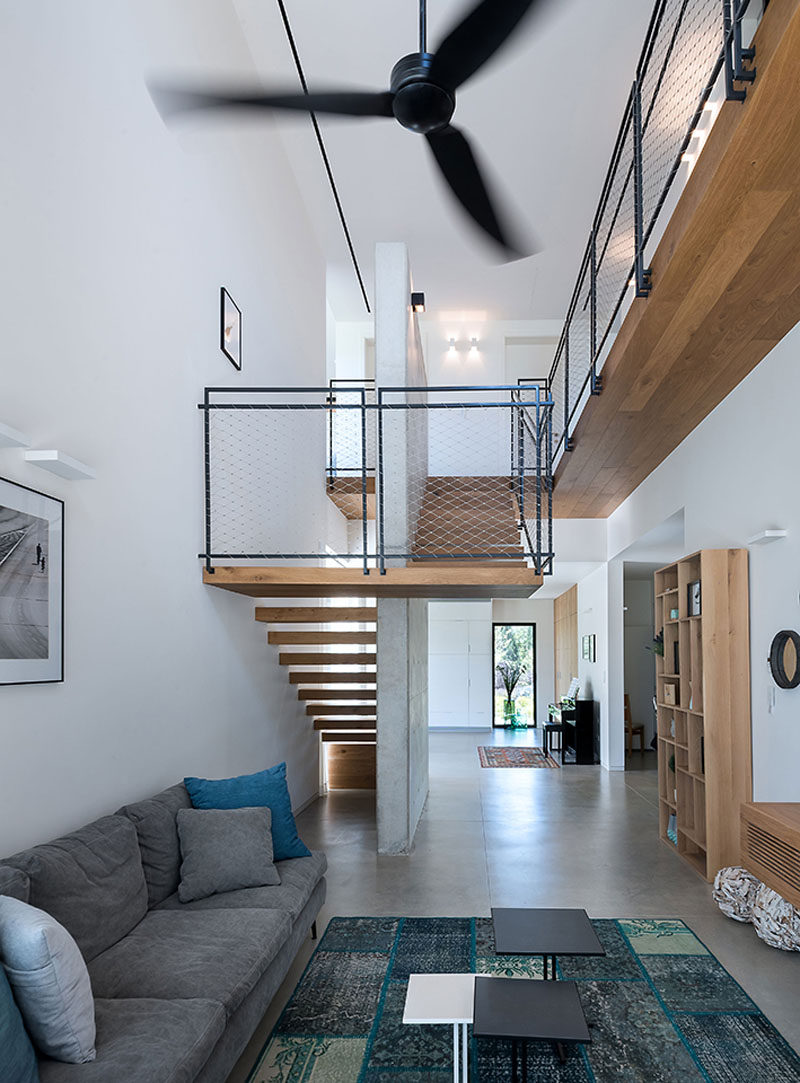 ---
Wood stairs with a black steel and mesh handrail wrap around a concrete wall and lead to the second floor of the home. Upstairs, a wood walkway connects the various rooms.
---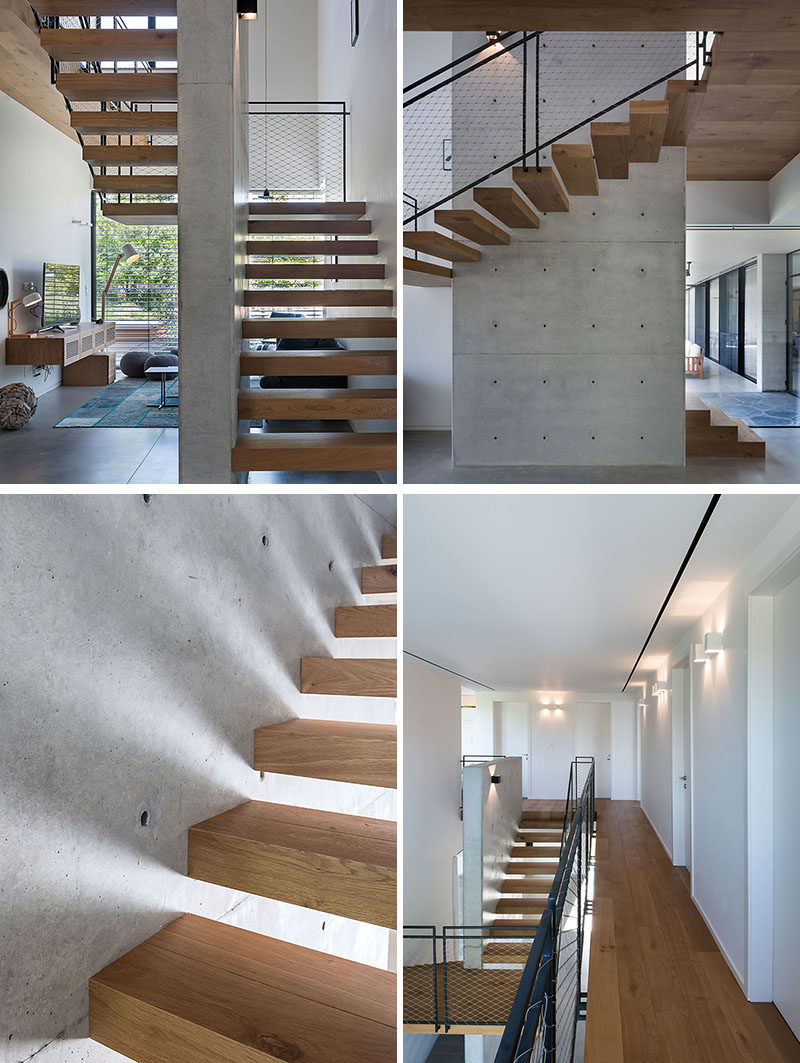 ---
At the top of the stairs is another living room. This time it's a little more casual with colorful cushions and a desk that's large enough for three. In the space next to the living room are two additional desks that have been set up as children's work areas.
---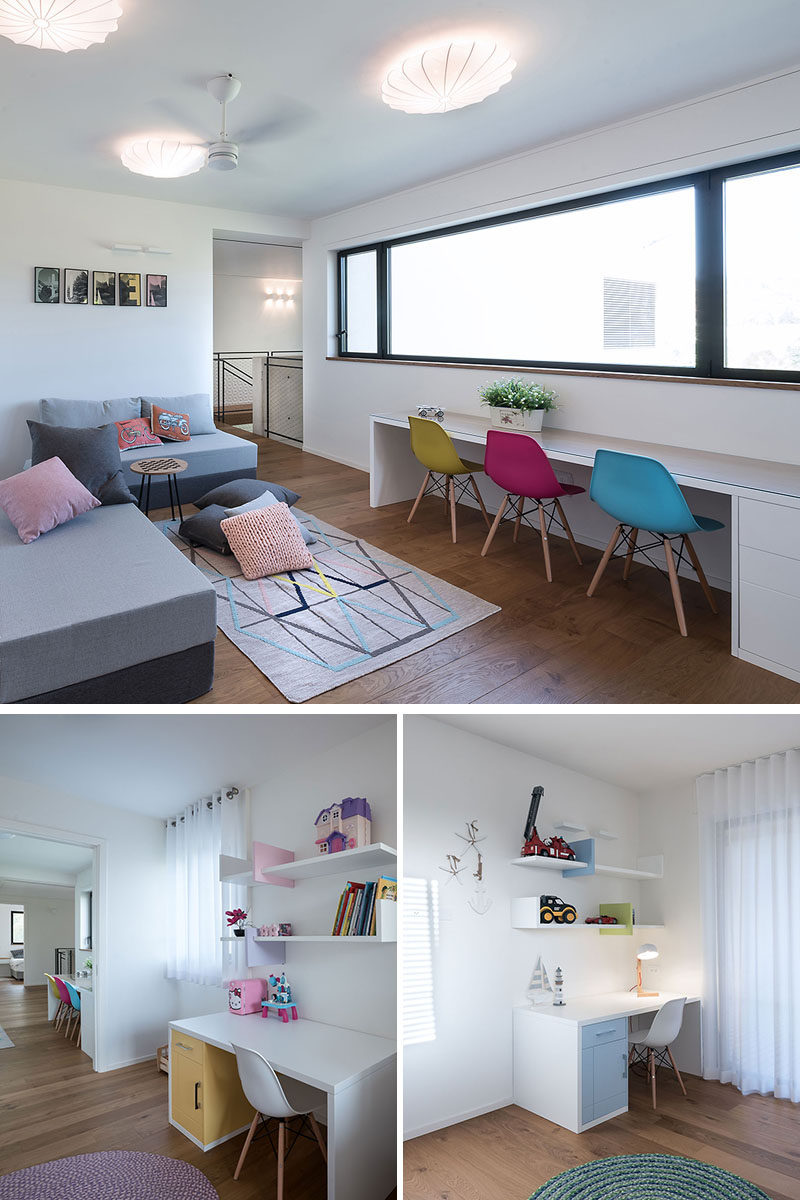 ---
In one of the bathrooms, grey walls and floors have been combined with a white freestanding bathtub and a large wood vanity to create a modern look.
---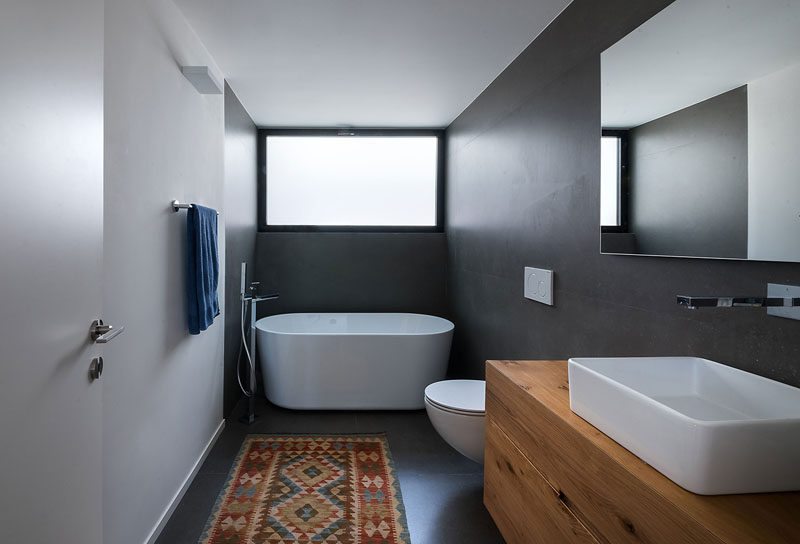 ---
The modern bathroom look has been carried through to another bathroom, this time, there's two separate wall-mounted wood vanities that sit below two mirrors.
---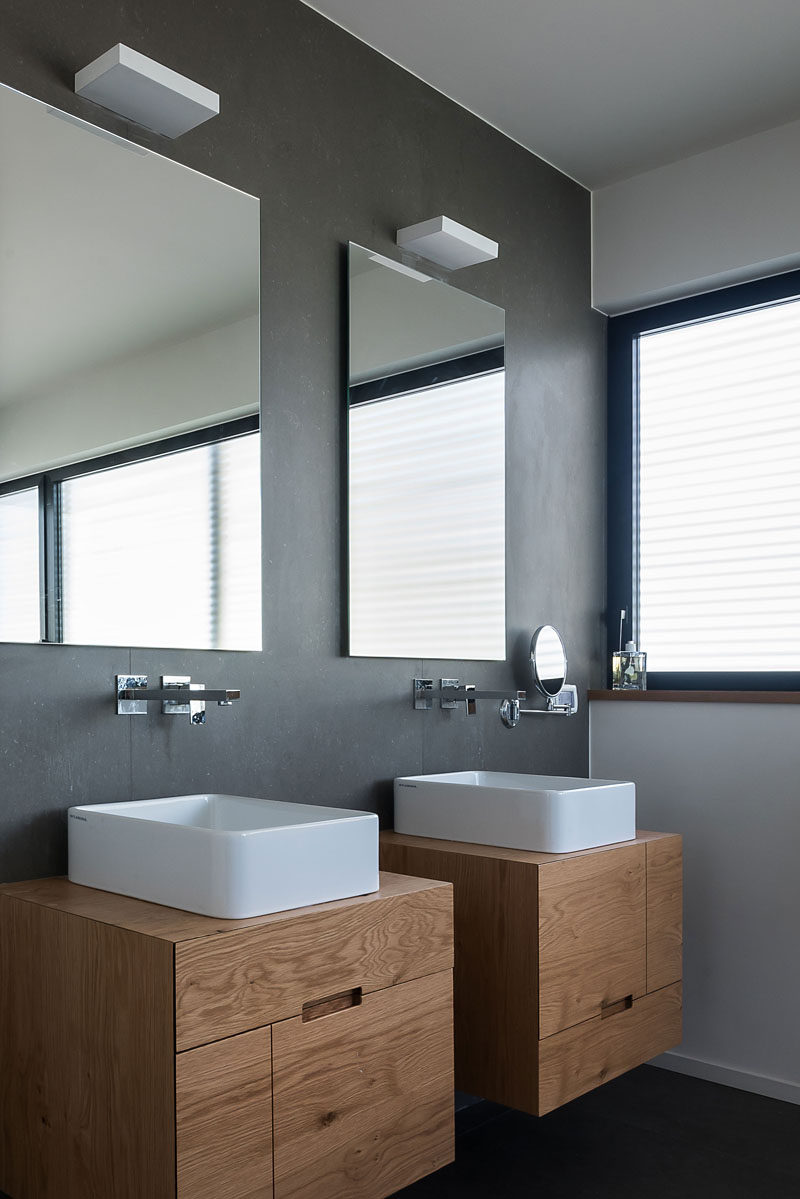 Photography by Amit Gosher | Architects: Neuman Hayner Architects | Design team: Sharon Neuman & Tamar Zohar
---