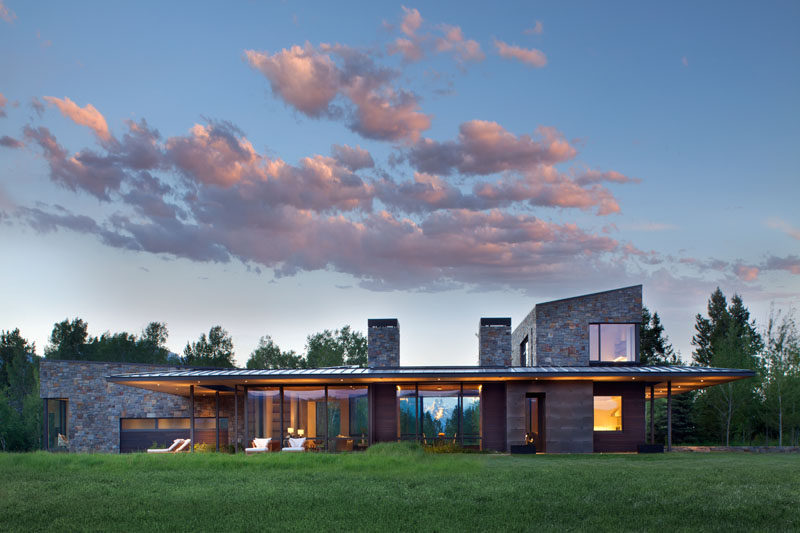 Carney Logan Burke Architects have designed a contemporary house in Wilson, Wyoming, that sits on a 40-acre site at the base of the Teton Range.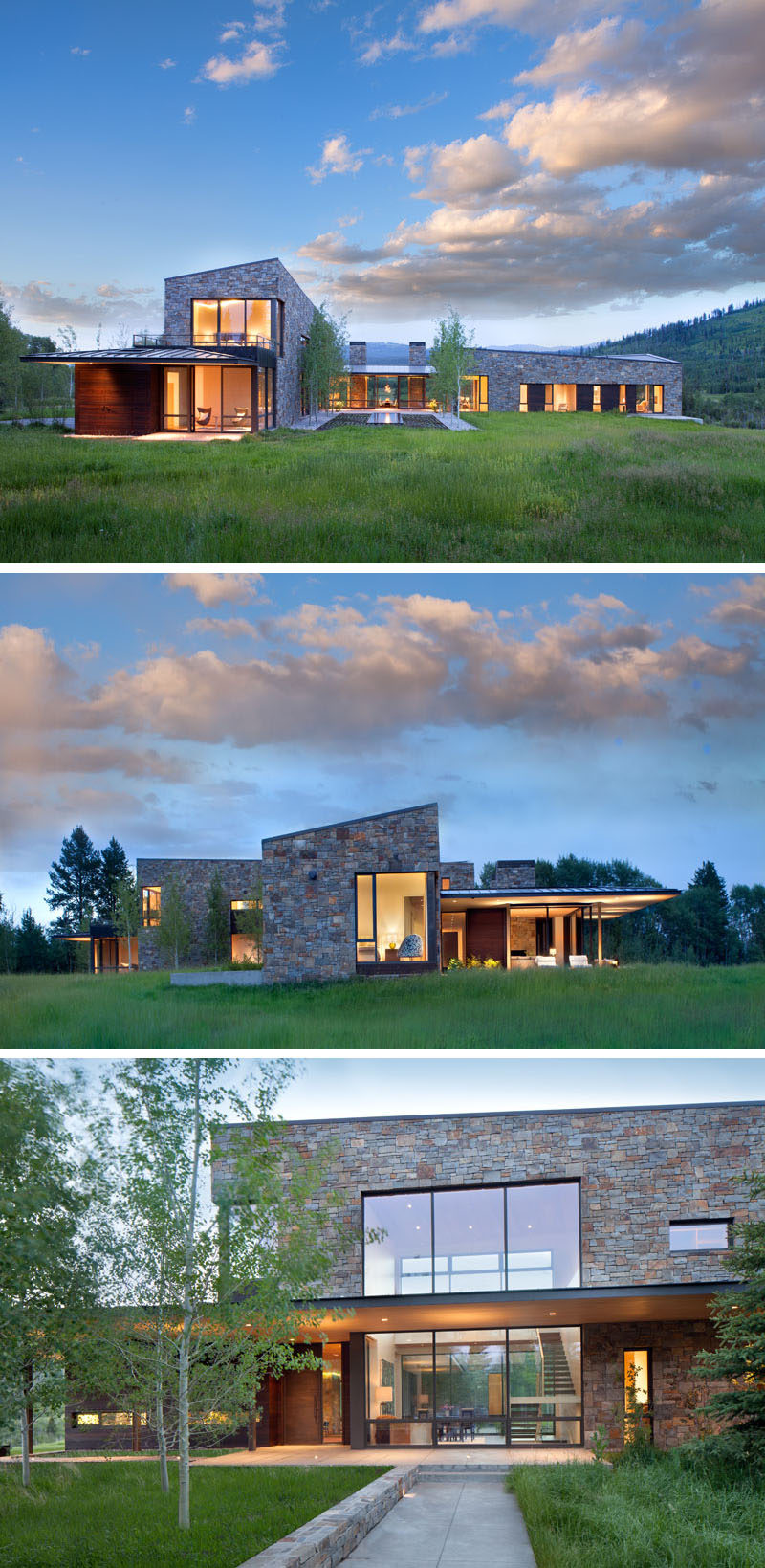 ---
The design of the house enables the roof to extend out to create a covered patio area that's located off the living. Sliding glass walls open the living room to the outdoors, and the wood ceiling featured inside, continues through to the exterior of the house.
---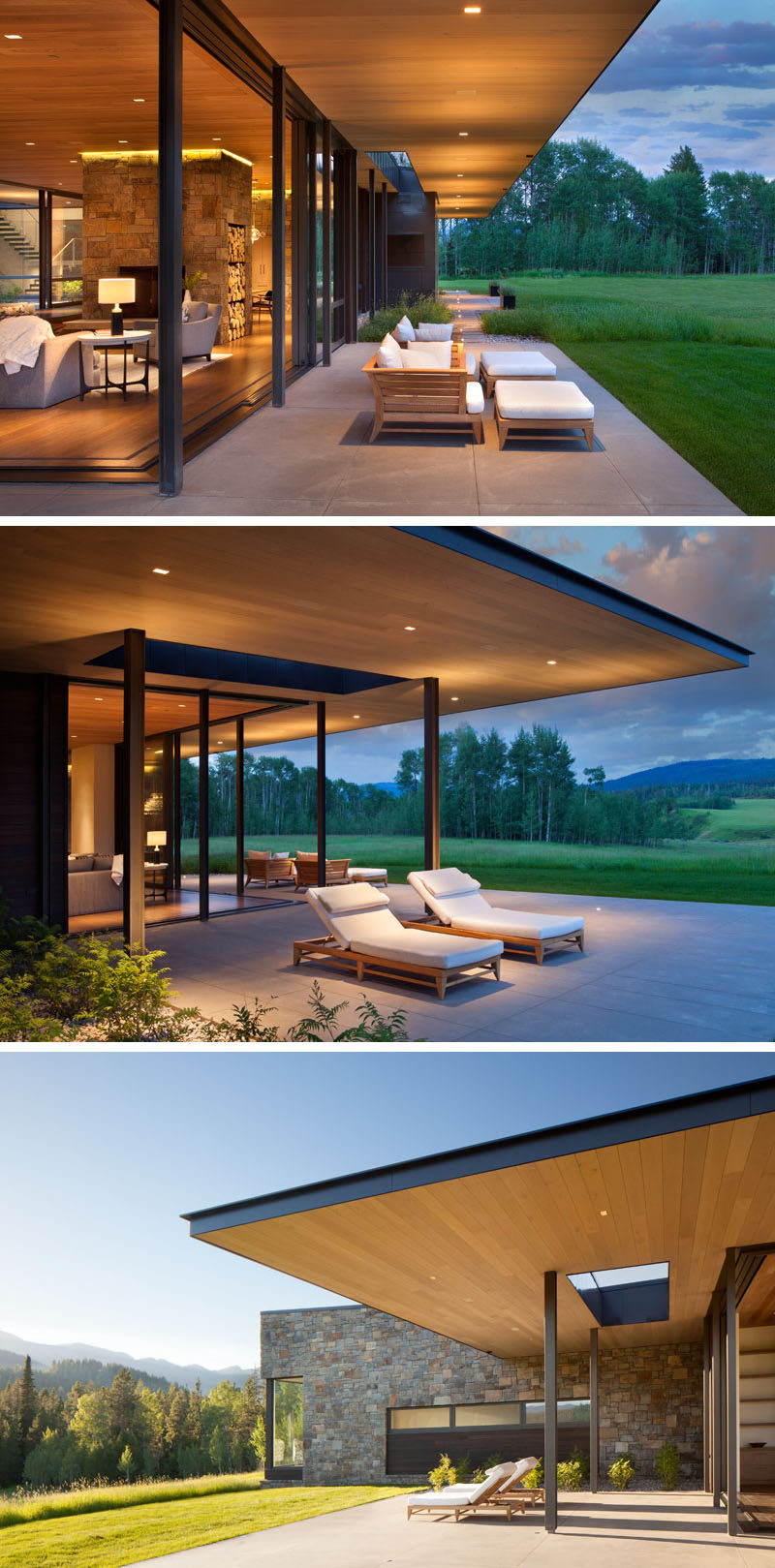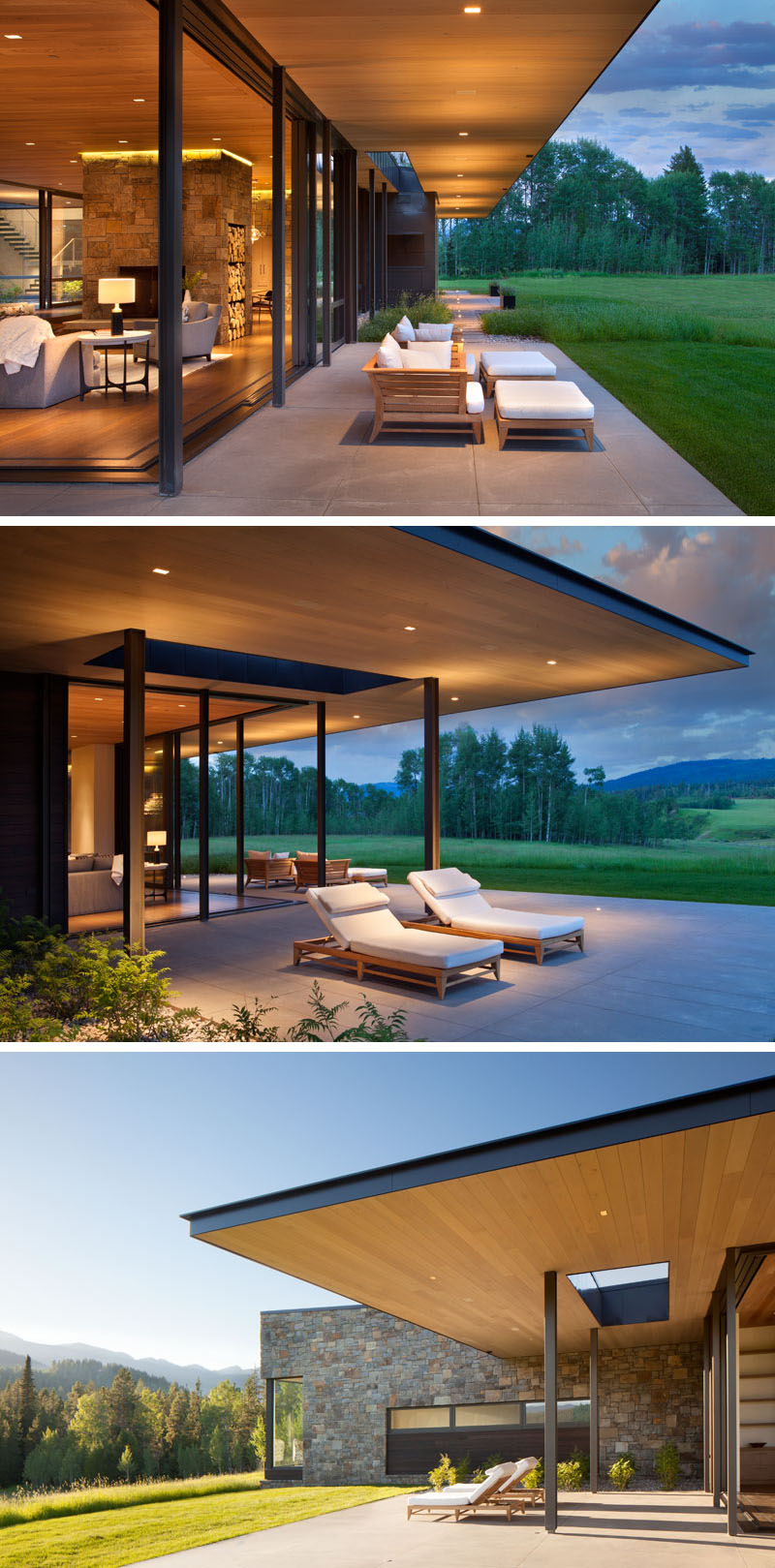 ---
Inside, white oak wood floors are used throughout, while in the dining area, the wood dining table lines up with the water feature outside.
---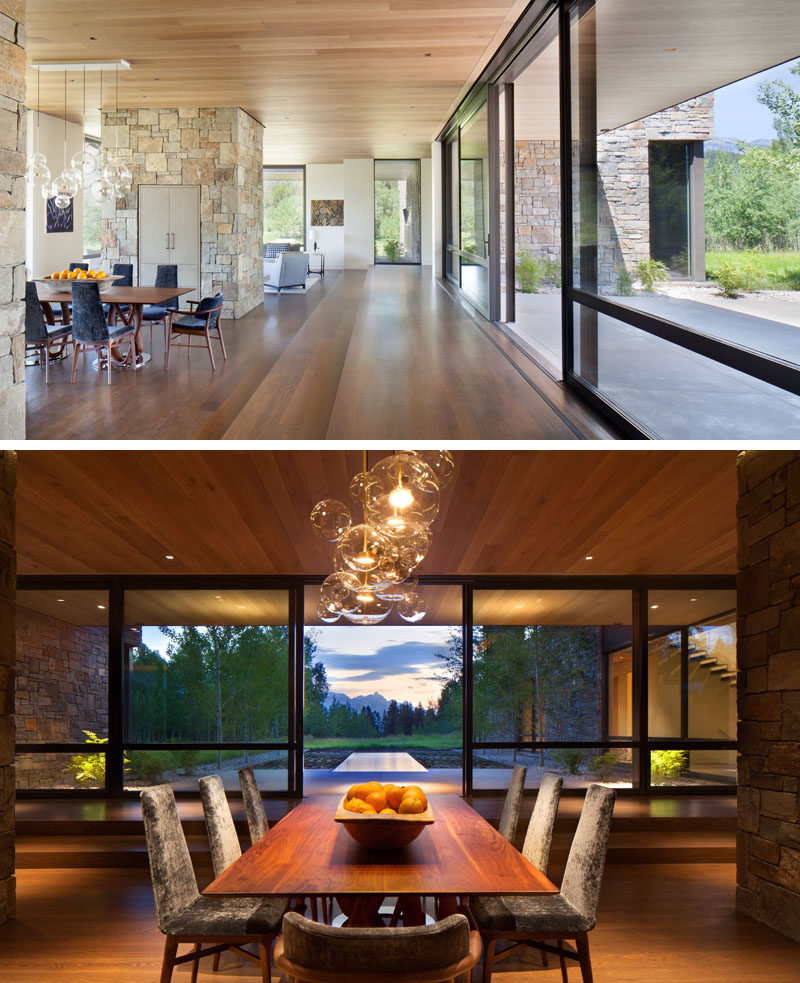 ---
Here's another angle of the water feature that can be accessed through sliding floor-to-ceiling glass doors.
---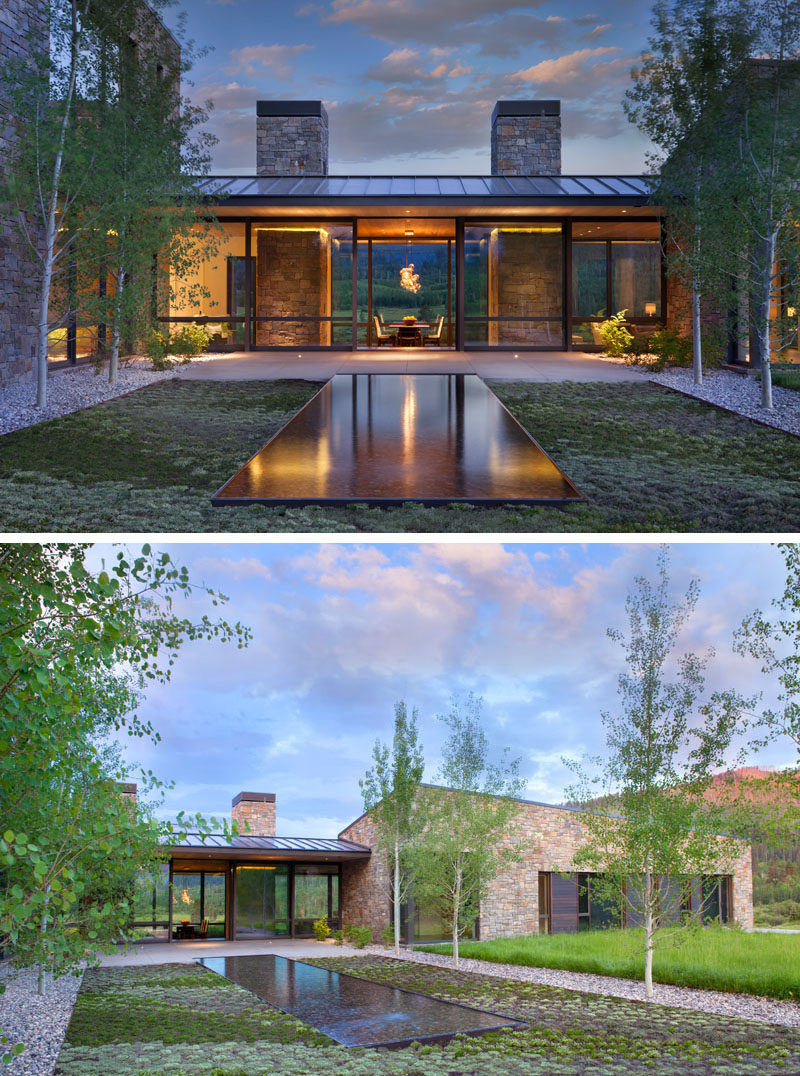 ---
Back inside and in the kitchen, minimalist white cabinets, a white island and white countertops have been combined with lower wood cabinets to create a contemporary look.
---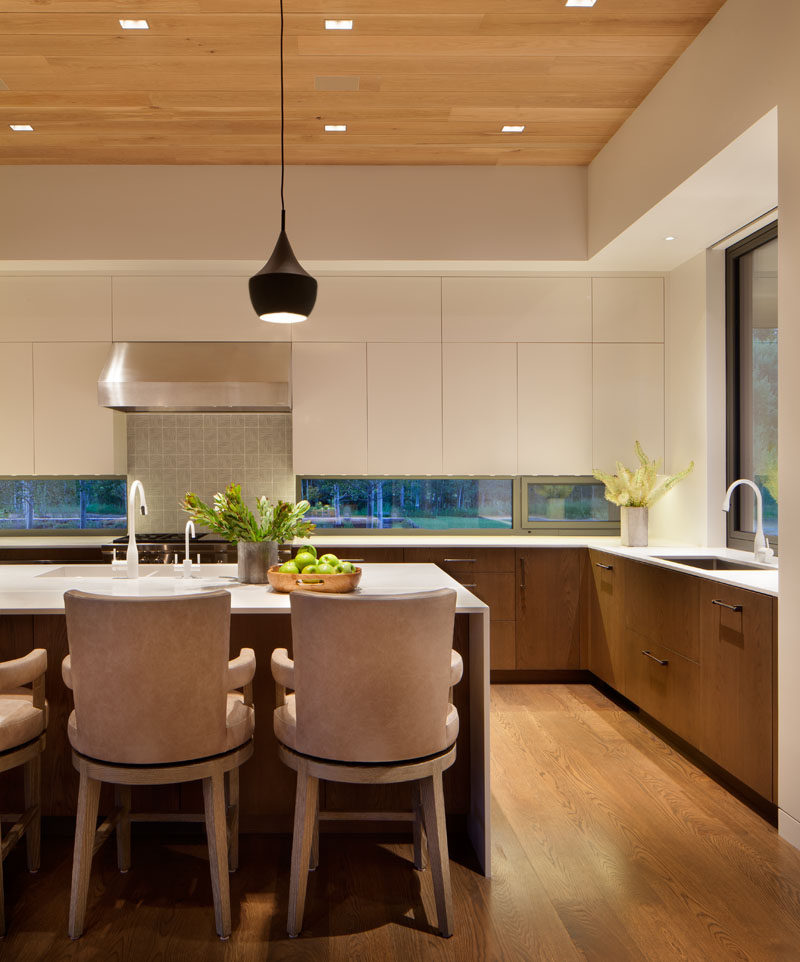 ---
Also on the main floor is a bedroom that has a built-in fireplace and a large window allows for views of the mountains.
---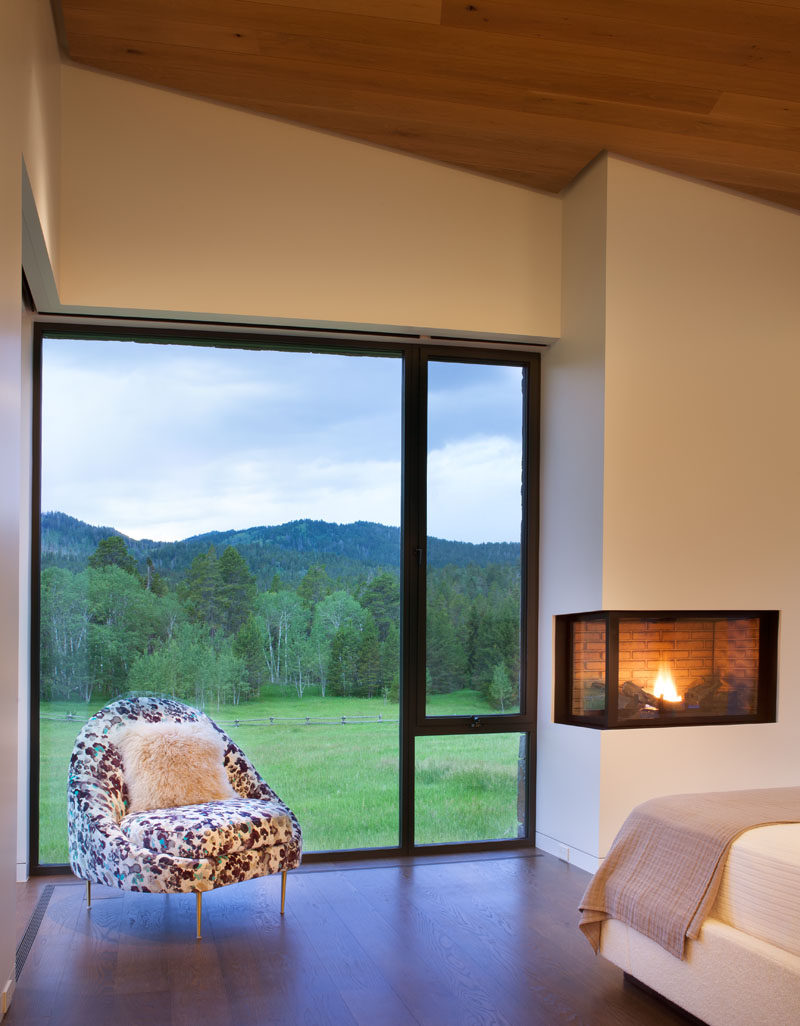 ---
Stairs lead to the upper floor of the home, and a large double-height space allows the natural light from the windows to flood the interior. At the top of the stairs there's a small library area with a built-in bookcase.
---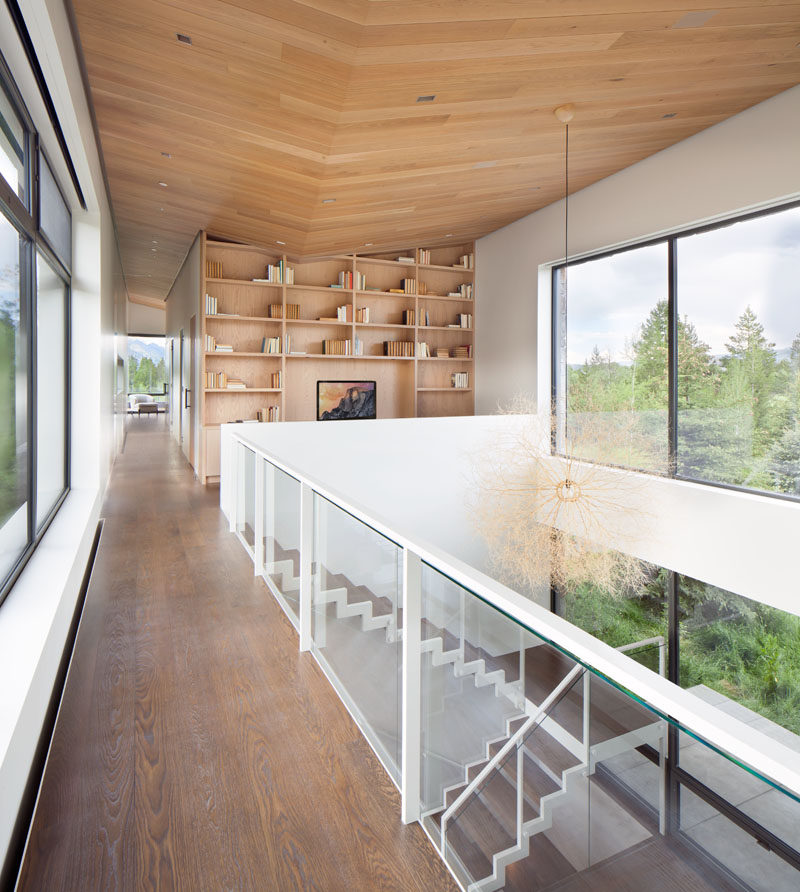 ---
One of the rooms upstairs has been set up as a home office, with a long desk that has plenty of storage, and simple wood shelving installed above it.
---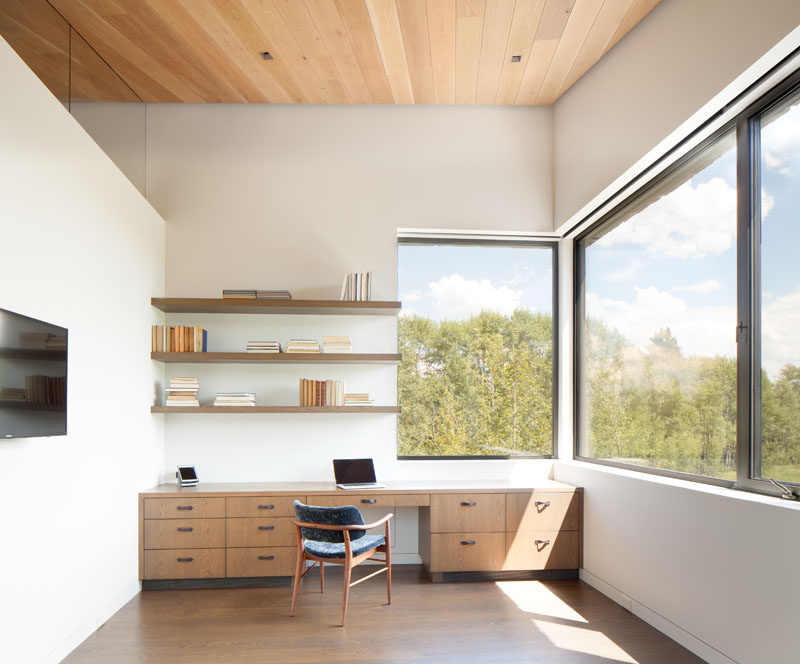 ---
The master bedroom is located at the end of the hallway and it features hidden lighting, and opens up to a private balcony.
---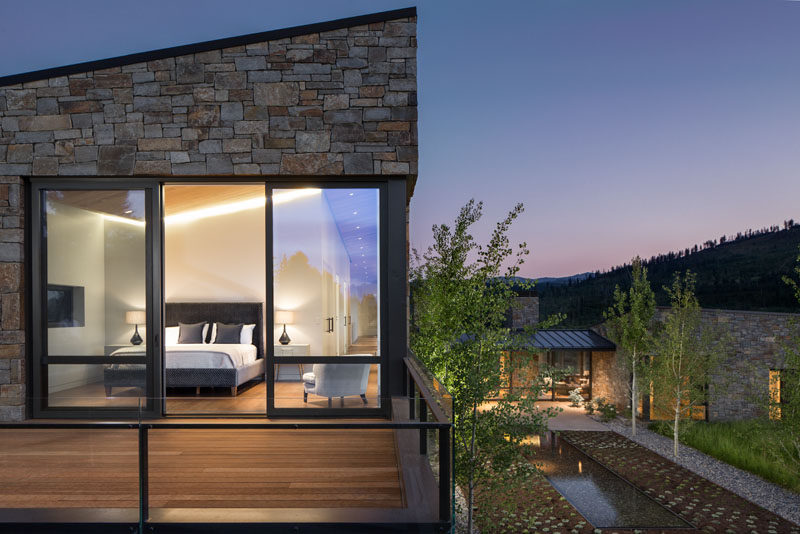 ---