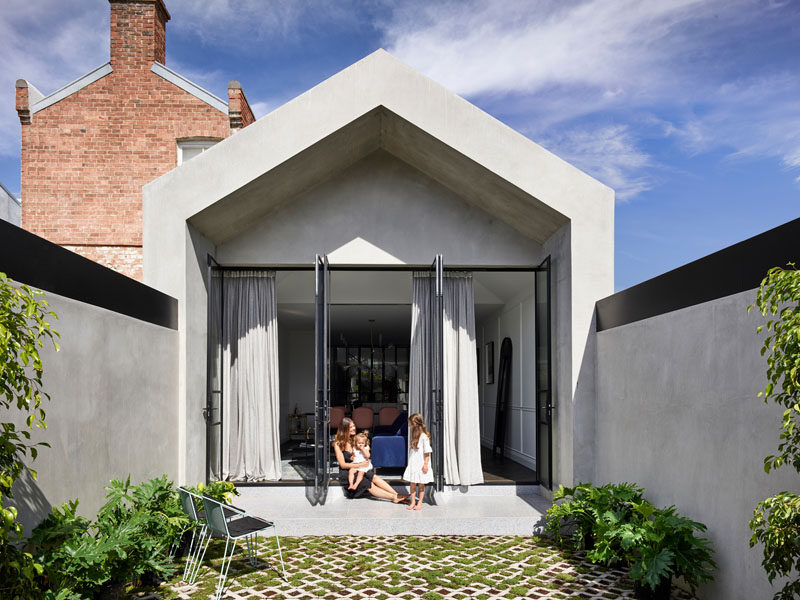 Design studio Biasol, has completed a modern extension and interior renovation of a Victorian-era home in Melbourne, Australia.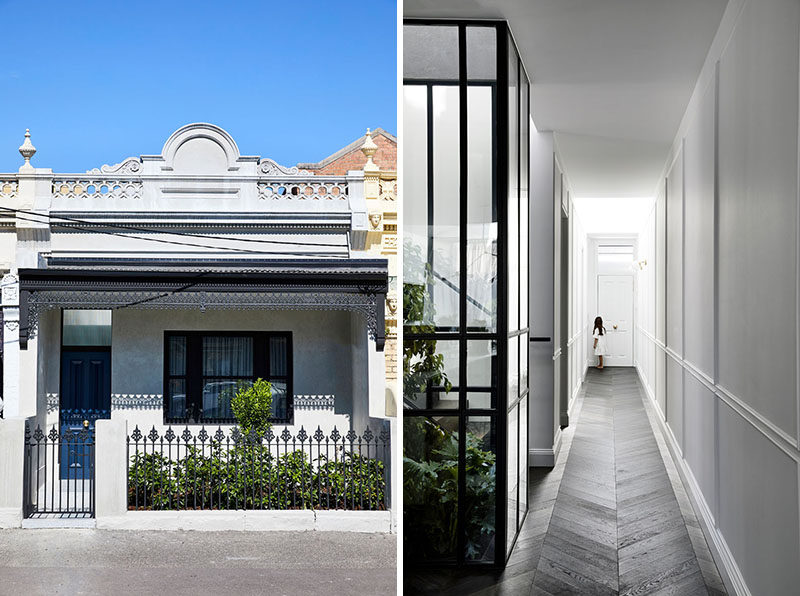 ---
Inside the home, the hallway and master bedroom receive morning light and engage with the street. A wall-to-wall velvet upholstered headboard adds a soft touch of color to the bedroom.
---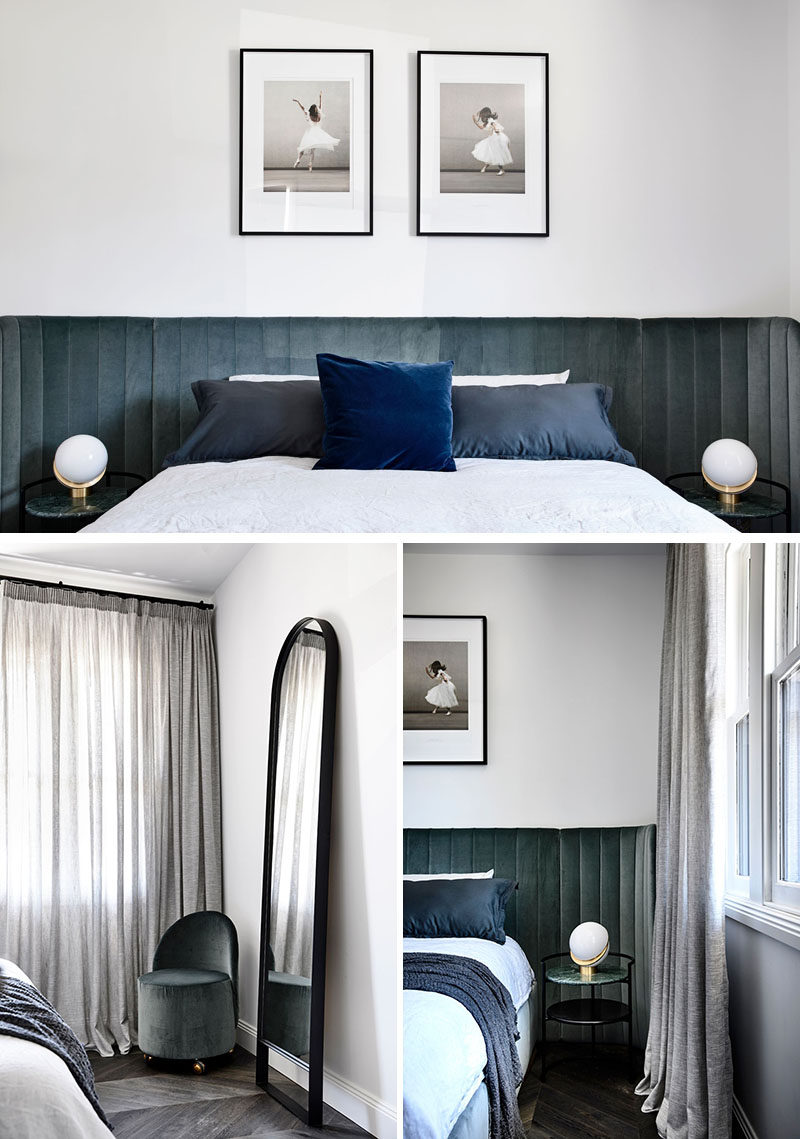 ---
In the master bathroom, a simple black framed shower screen separates the shower with a built-in shelf, from the vanity and toilet.
---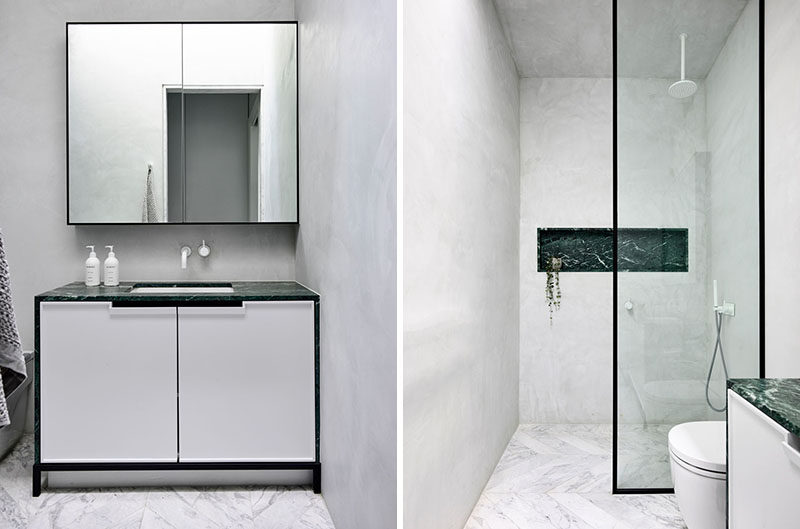 ---
At the end of the hallway is an atrium, the kitchen, living room, and dining area. In the kitchen, floor-to-ceiling cabinetry against the wall frames the countertop and appliances, while the rangehood has been integrated into the counter to maximize storage and seamless surfaces.
---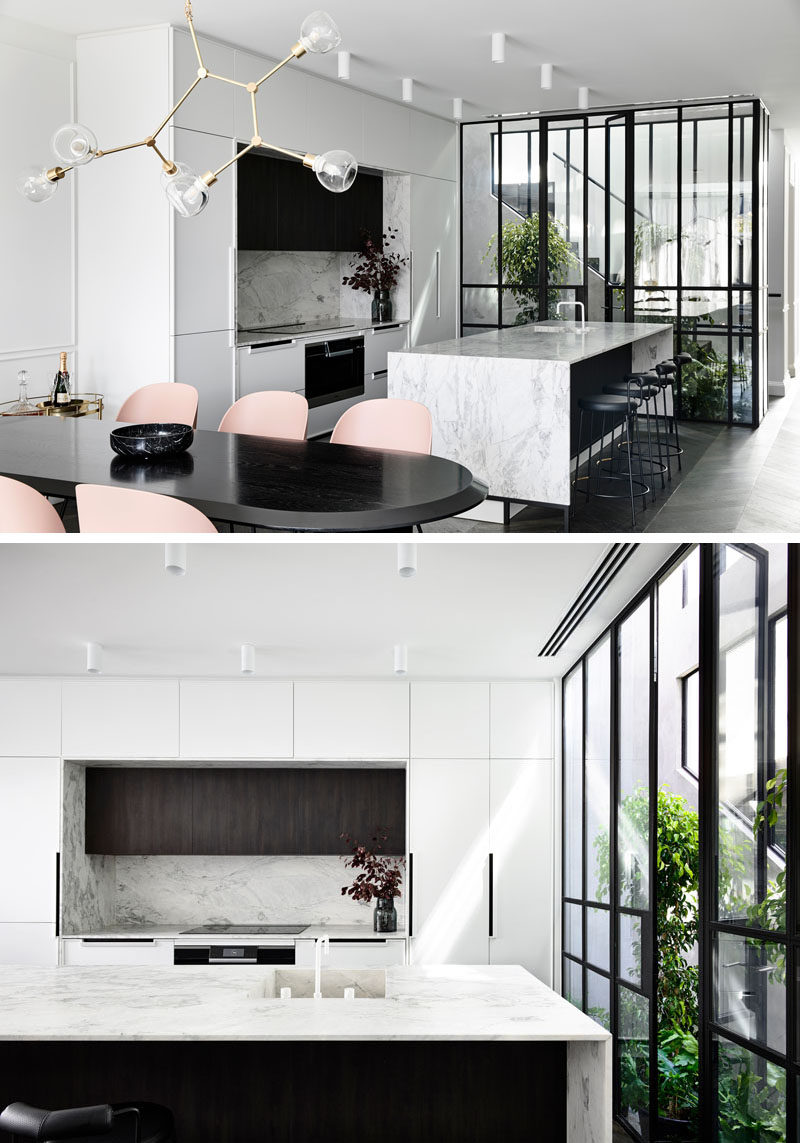 ---
Chevron timber floors add some French allure to the interior and run throughout the open floor plan. Sheer curtains gently diffuse light, create privacy, and softly move in the breeze. Tall doors open the living room to the backyard.
---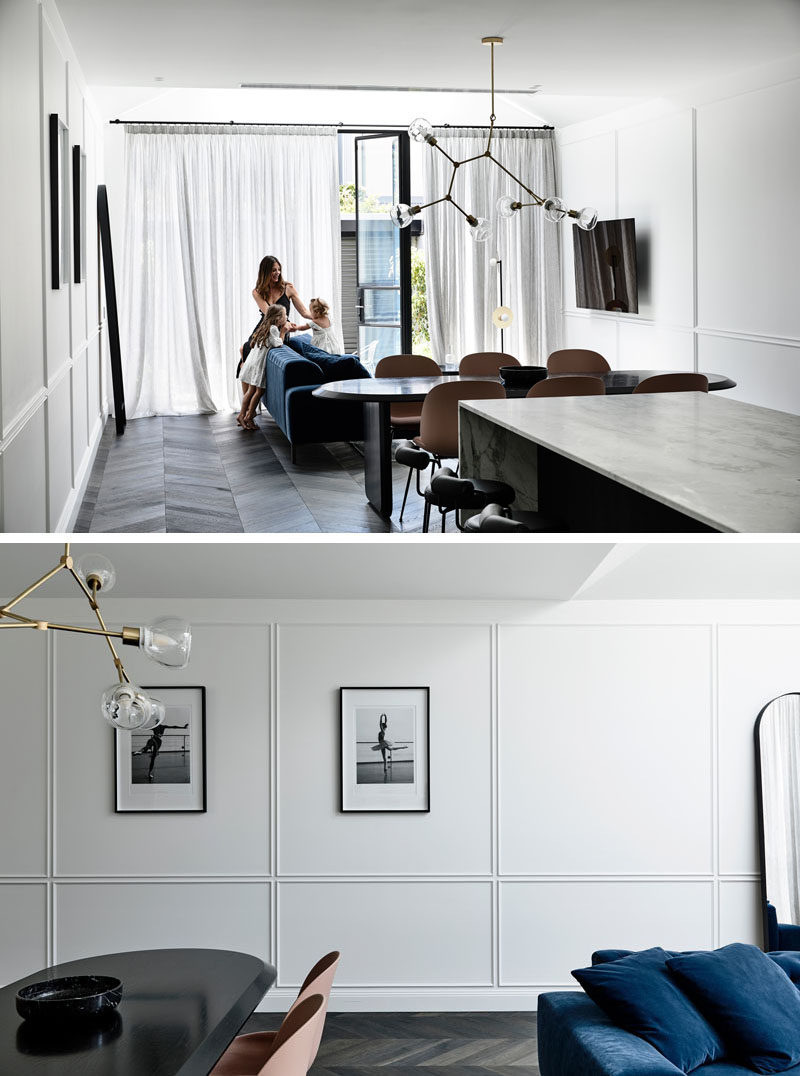 ---
A plant-filled, glass-enclosed atrium opens up the center of the house and allows for views between the kitchen and staircase to the children's bedrooms upstairs.
---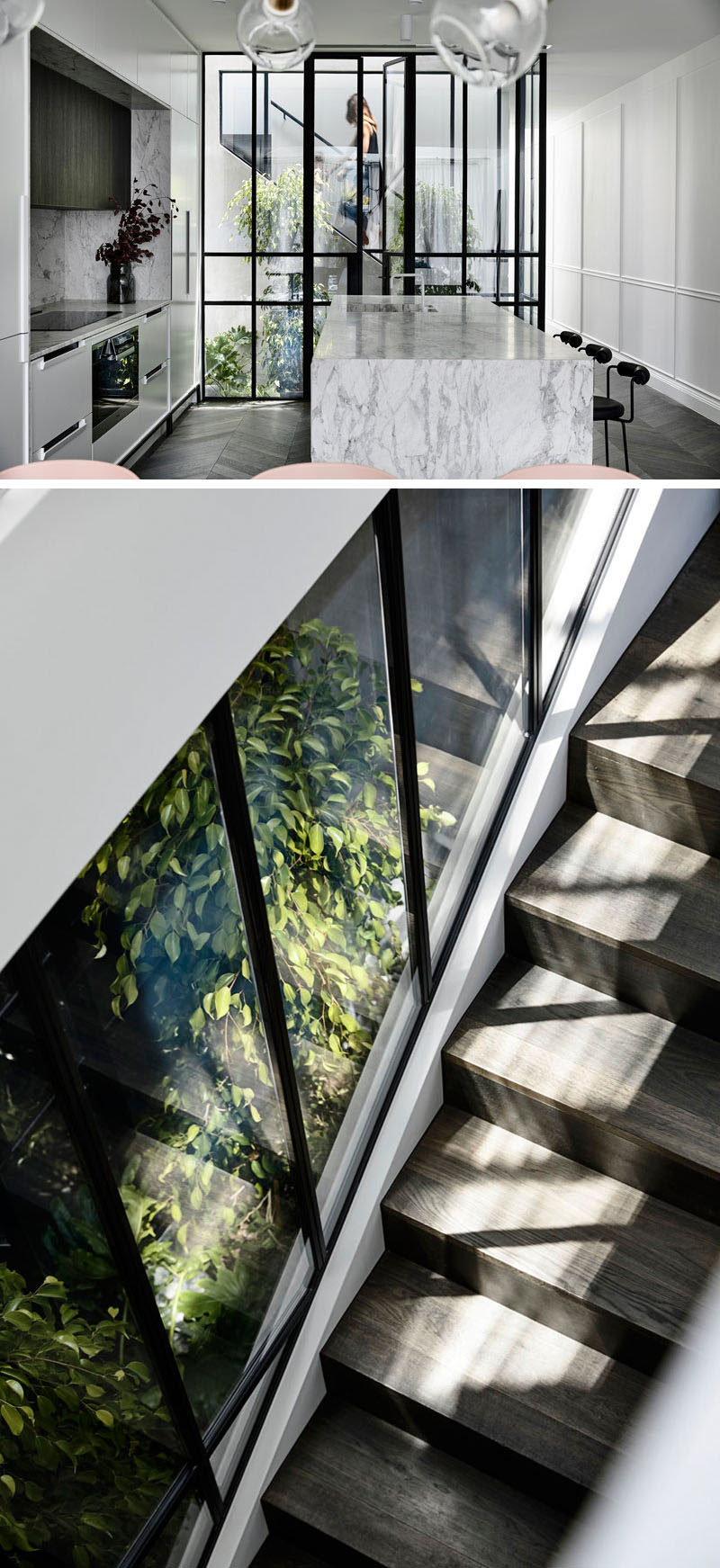 ---
The stairwell features high ceilings and windows that look out onto a small outdoor space, that's accessed by some doors at the top of the stairs.
---
---