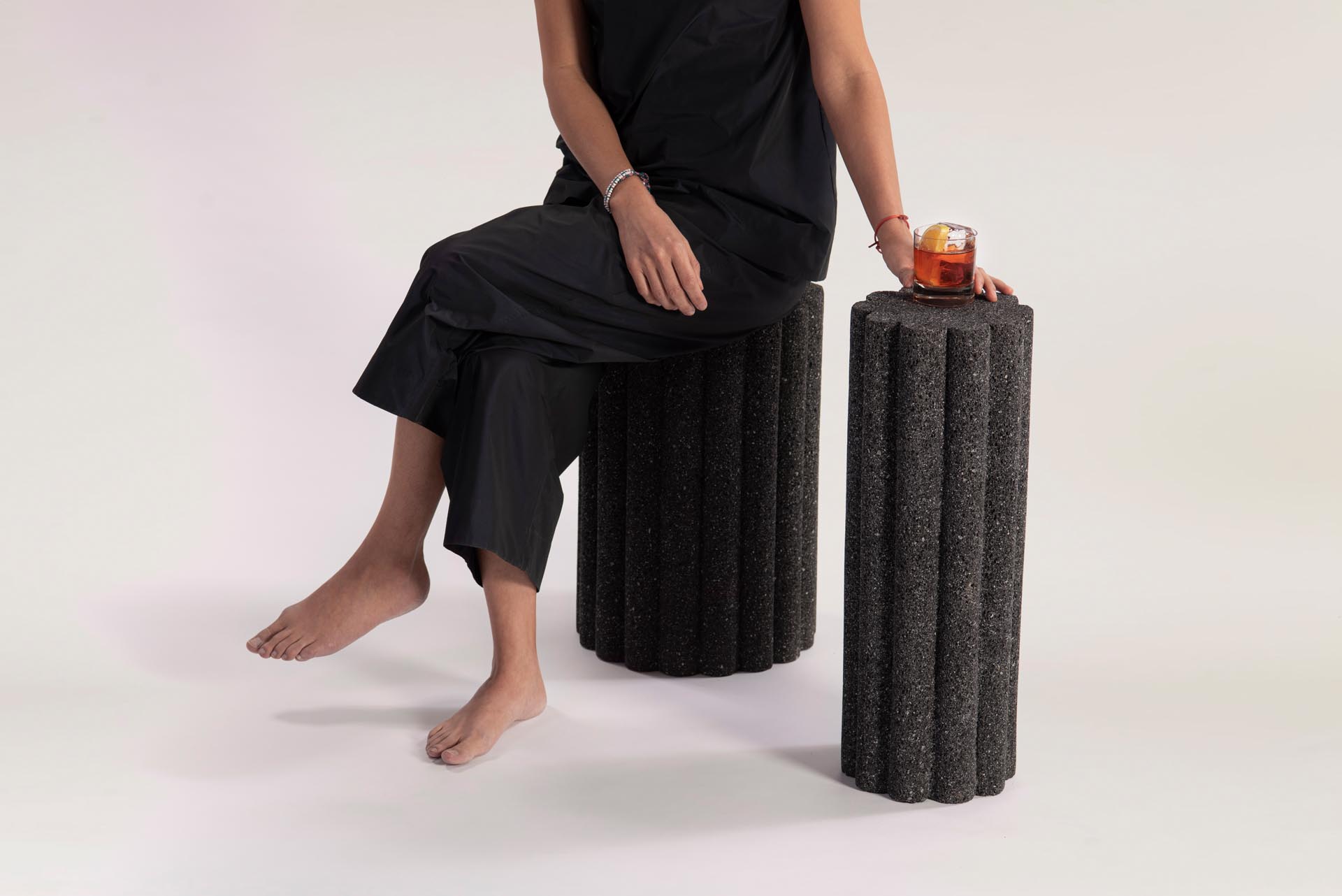 Mexican-based designer and studio director Caterina Moretti of Peca, has designed a collection of sculptural furniture pieces made from volcanic rock.
The monolithic collection, titled 'LOTO Roca', includes two side tables, which can also be used as stools, that both have a textured black appearance.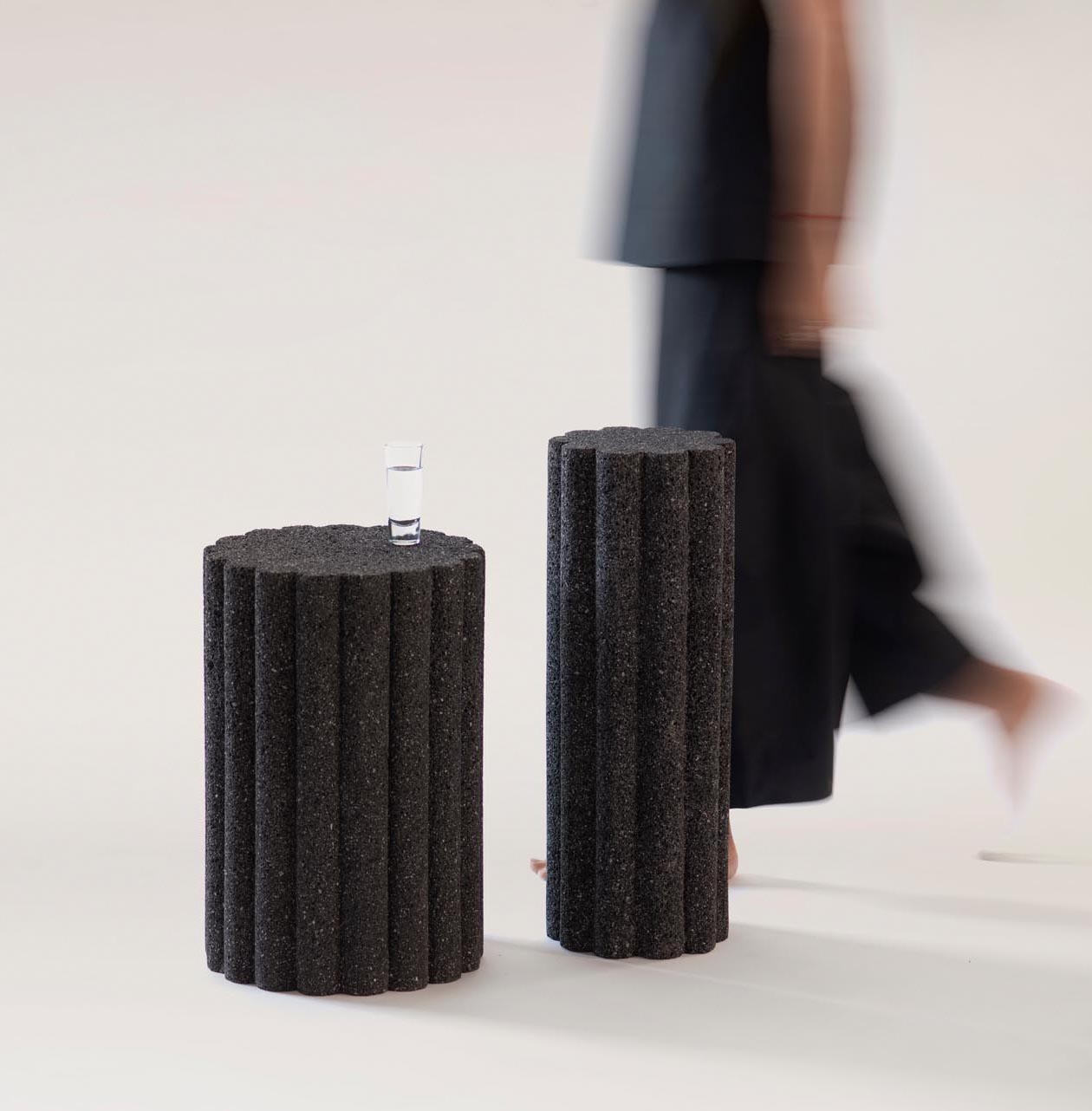 The designs, which are created in two different heights/widths, are hand-carved with a chisel and hammer from a single piece of volcanic rock.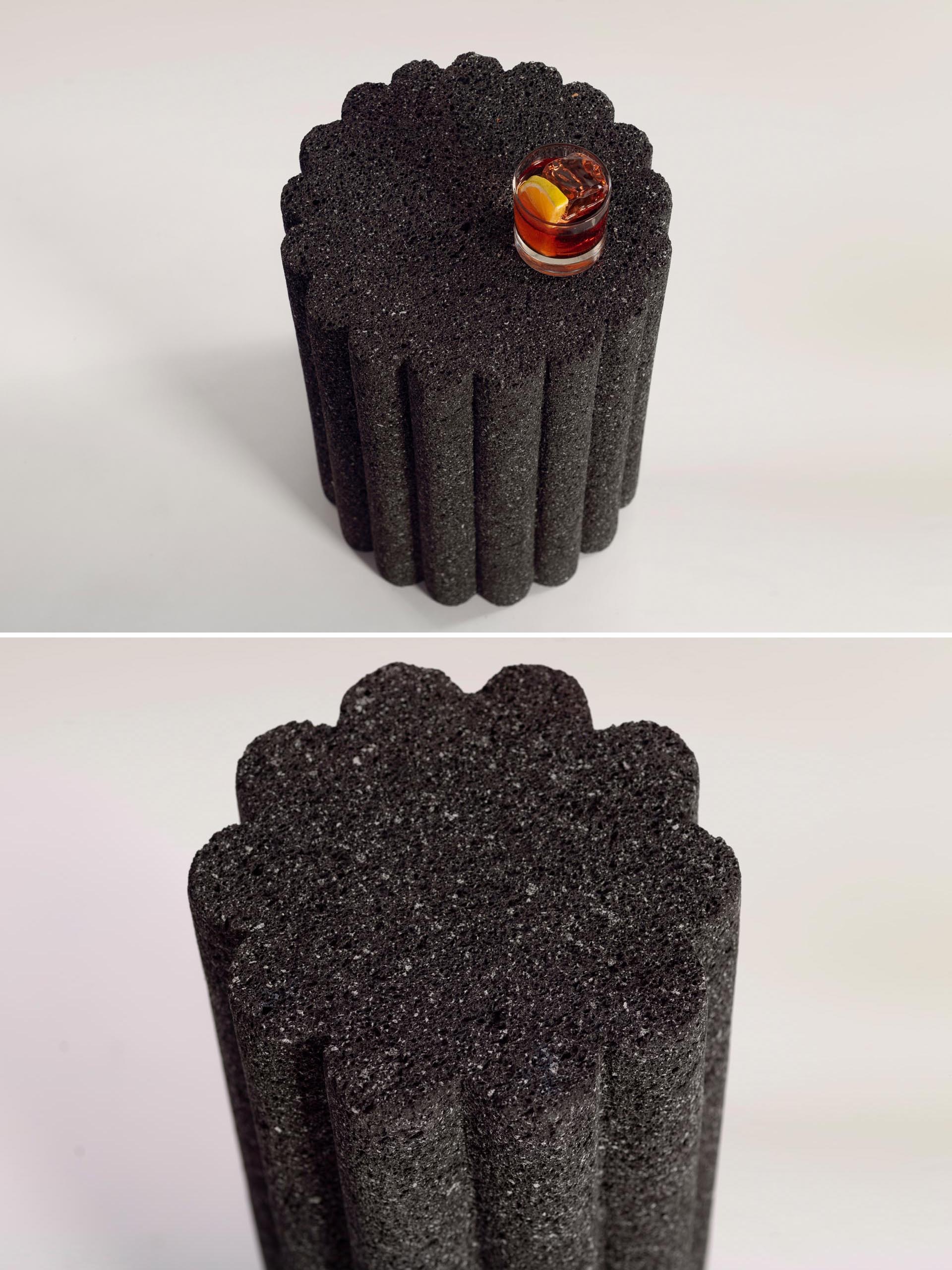 Here are several photos that show a glimpse of how the furniture pieces were made by local artisans.