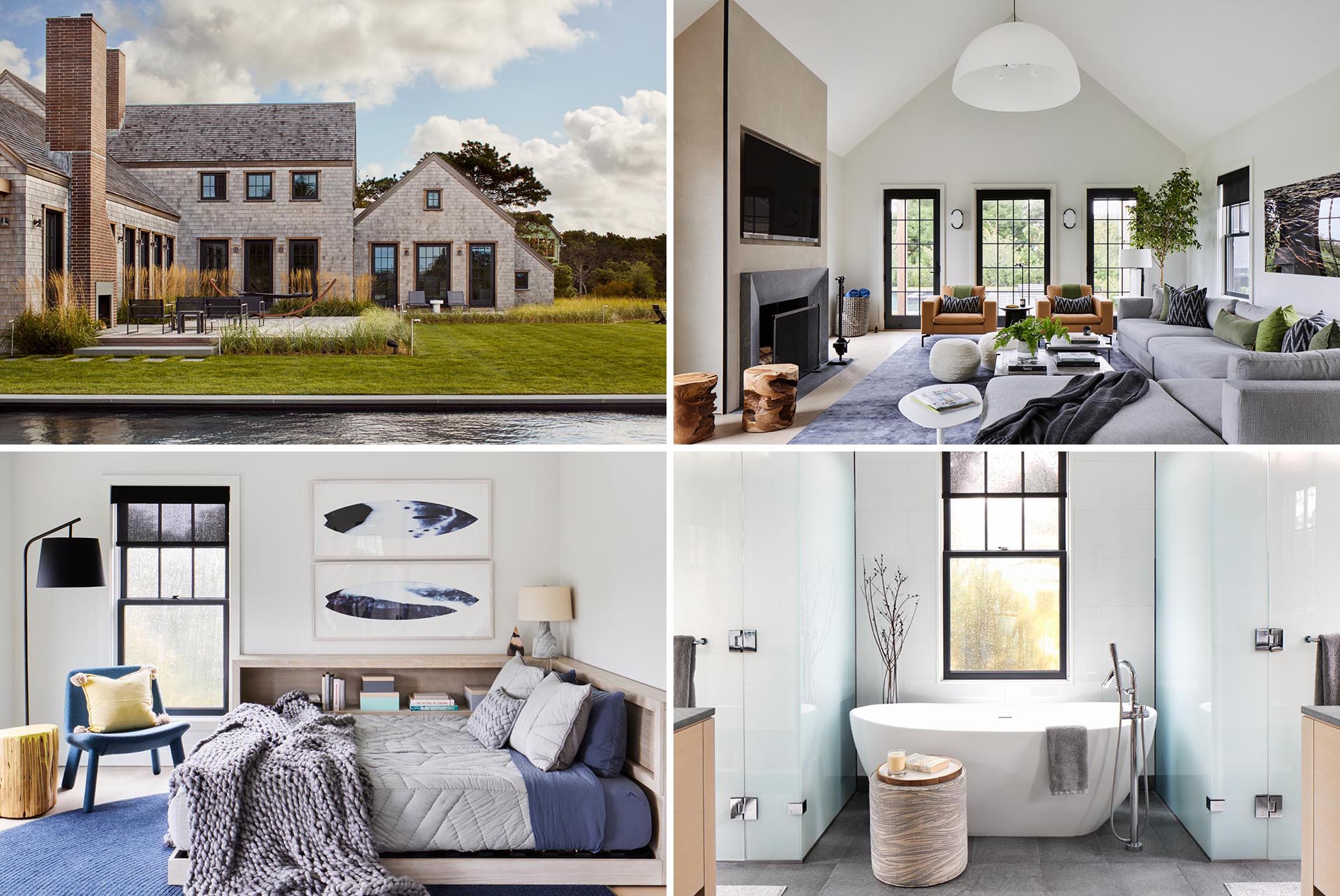 Architecture firm Workshop/APD has designed a Nantucket beach home that showcases the trademark cedar siding that's often seen in the area.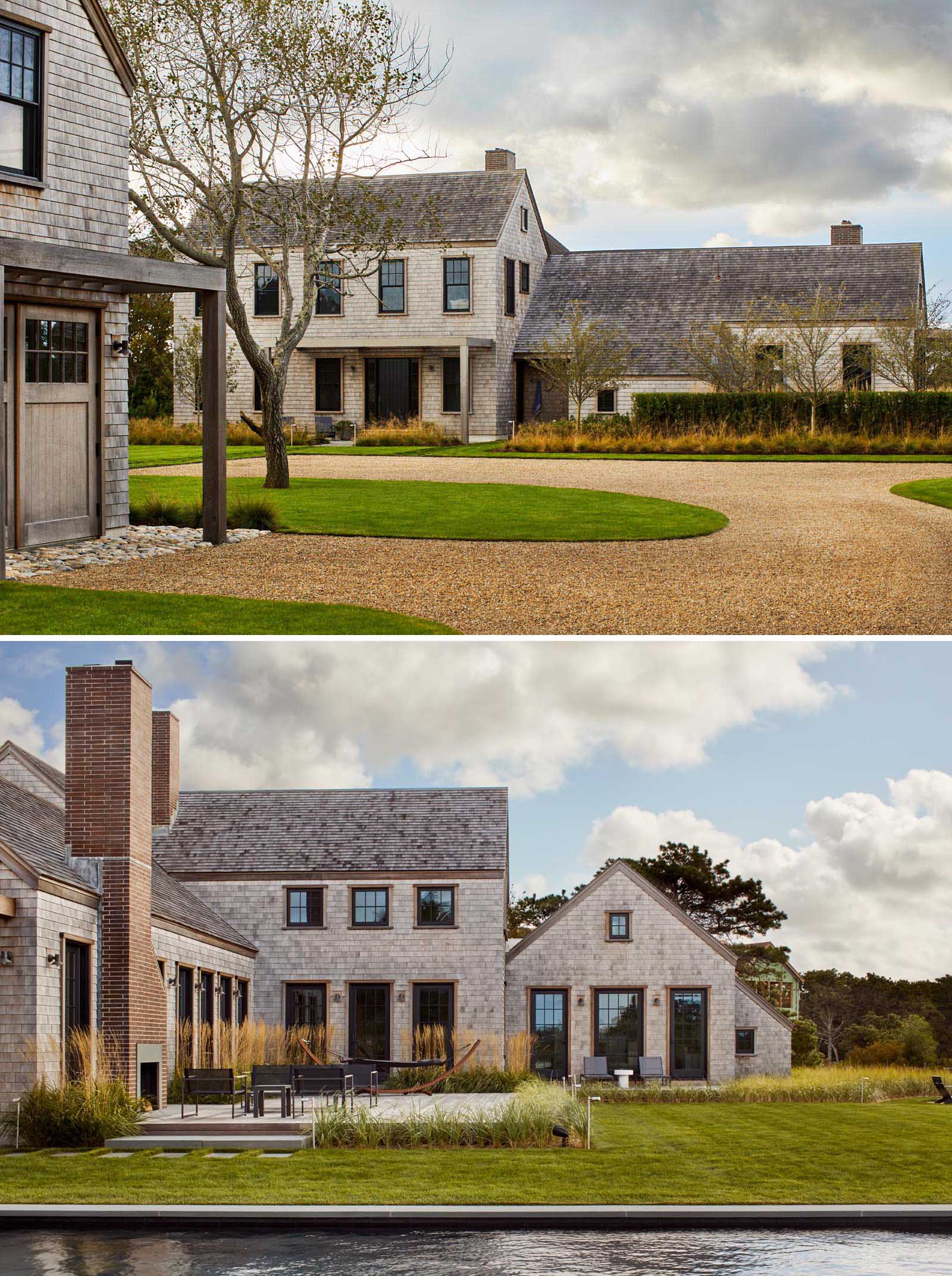 Cedar shingles were used as they are a material that weathers and ages beautifully in the local climate.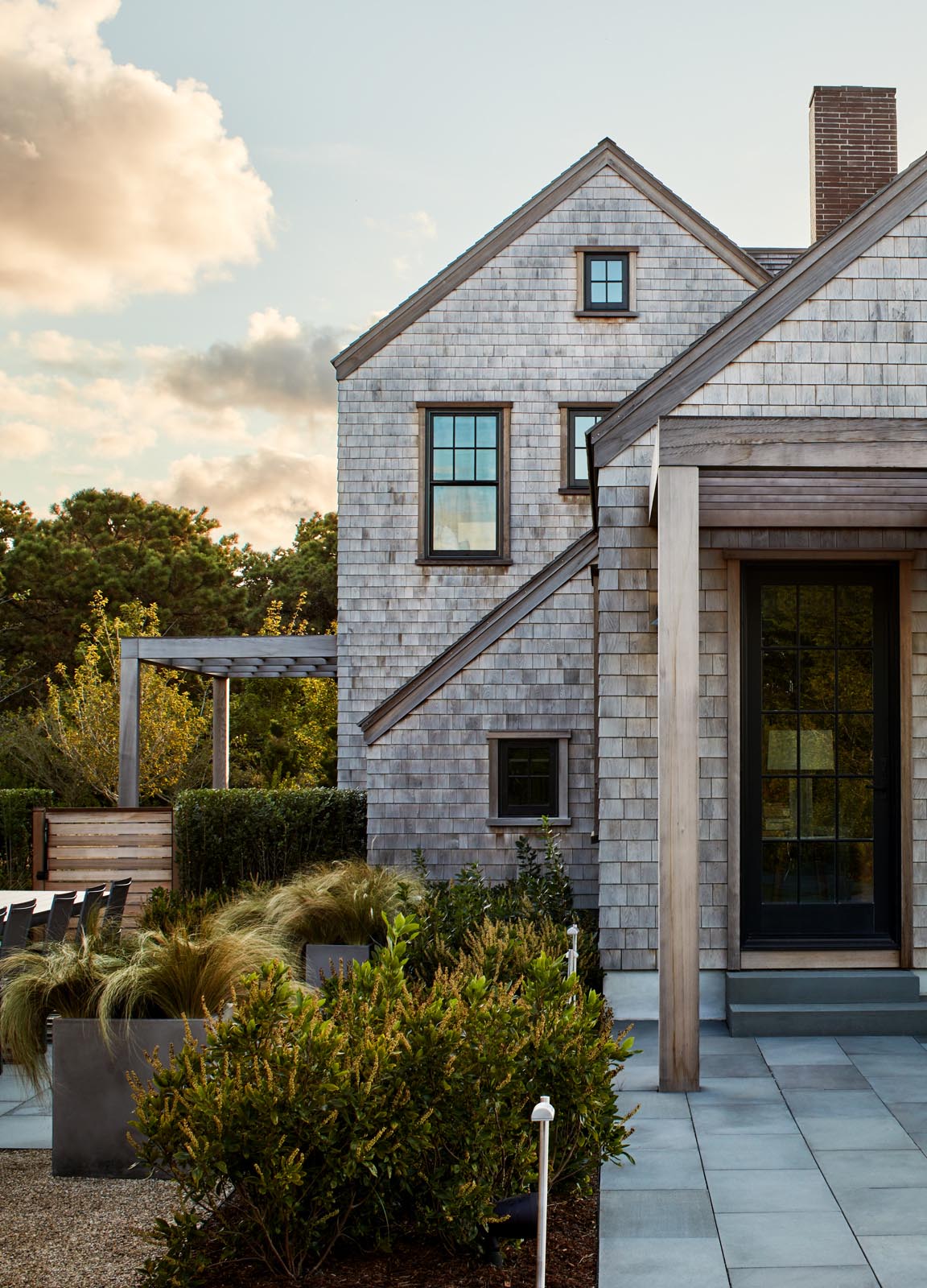 The yard that surrounds the house also includes a pool and half-court basketball court, which were both designed for the active family to enjoy when in residence.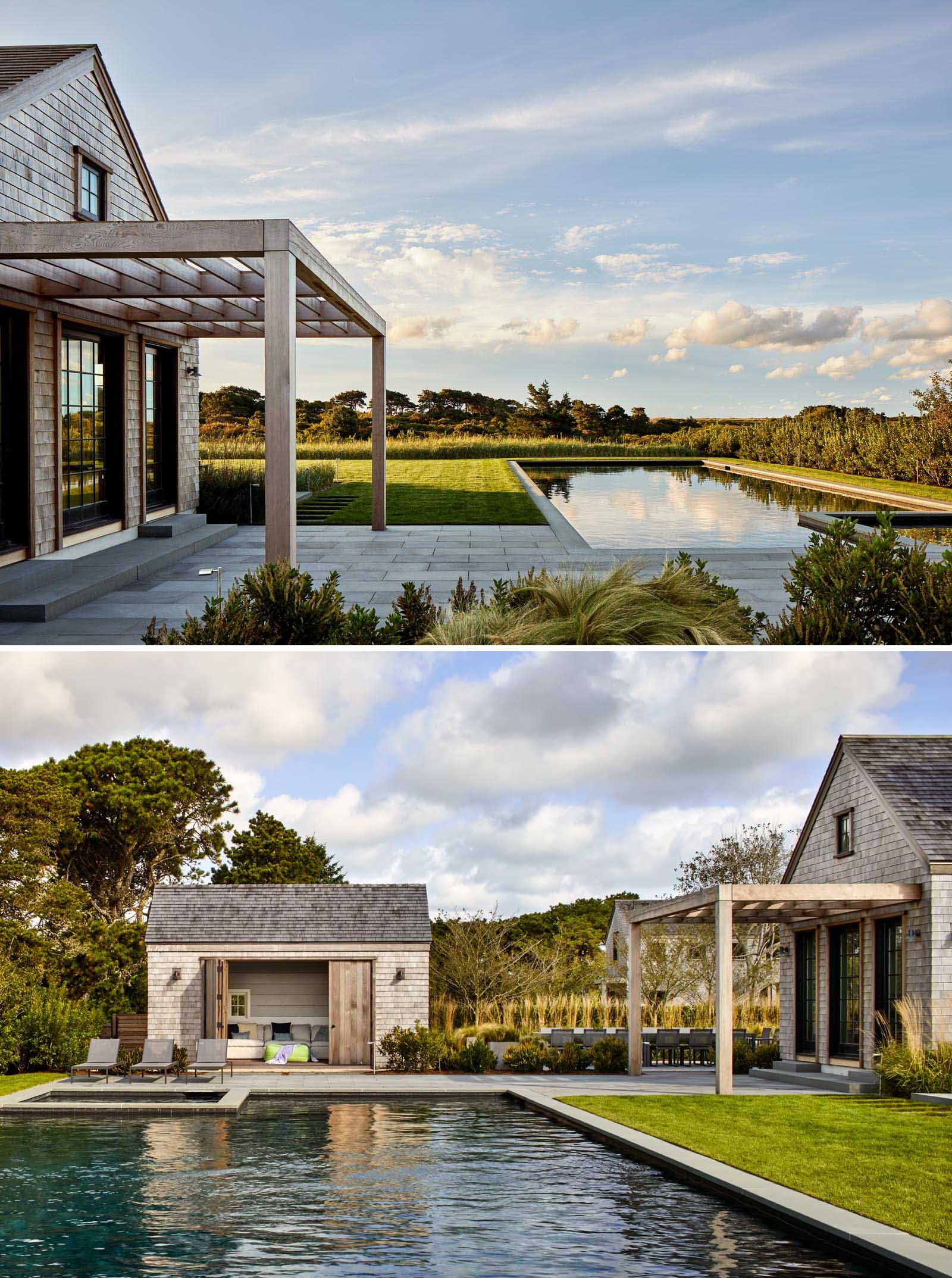 Stepping inside, we see there's a neutral color theme throughout the interior, which is immediately visible in the entryway.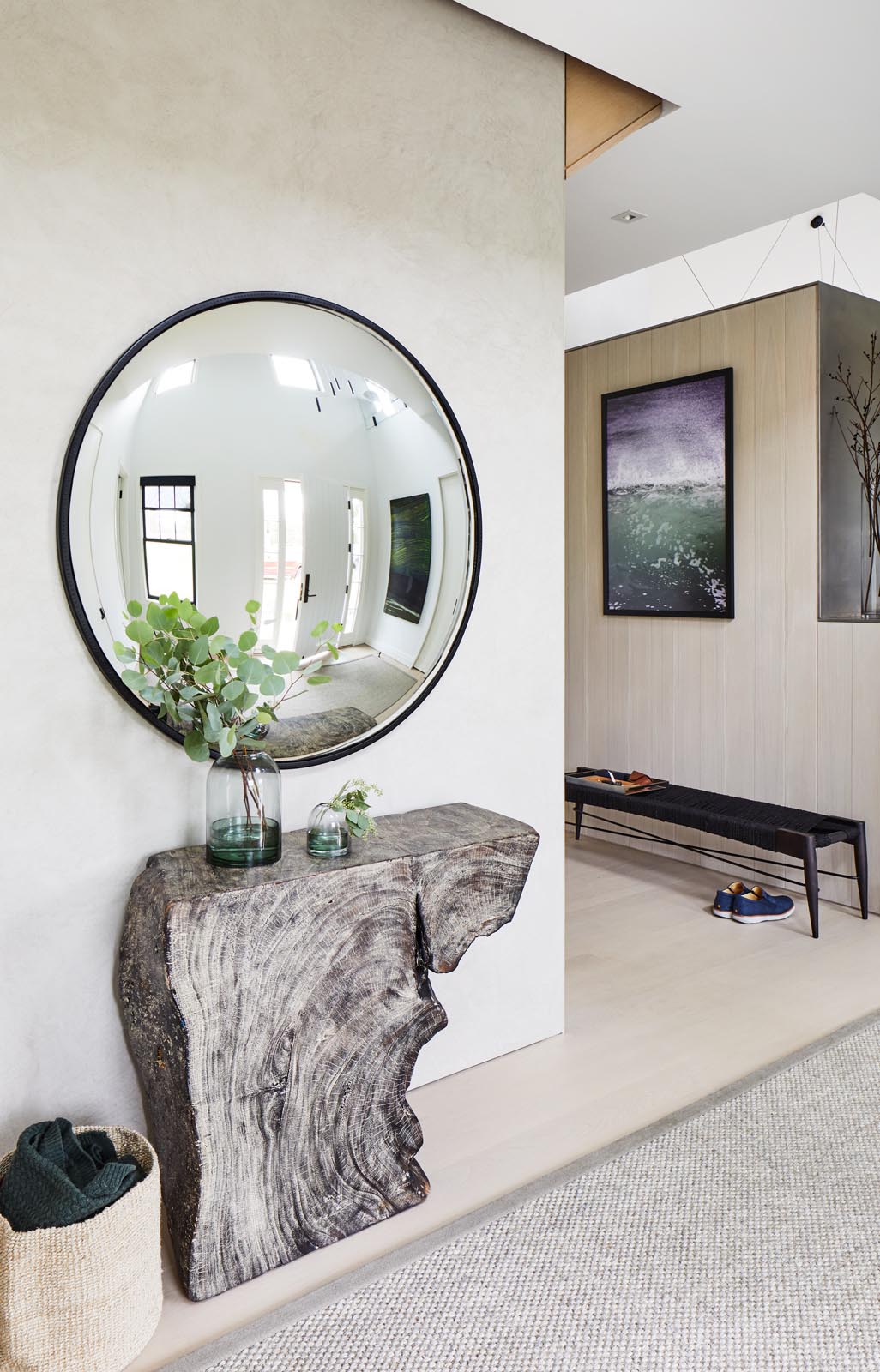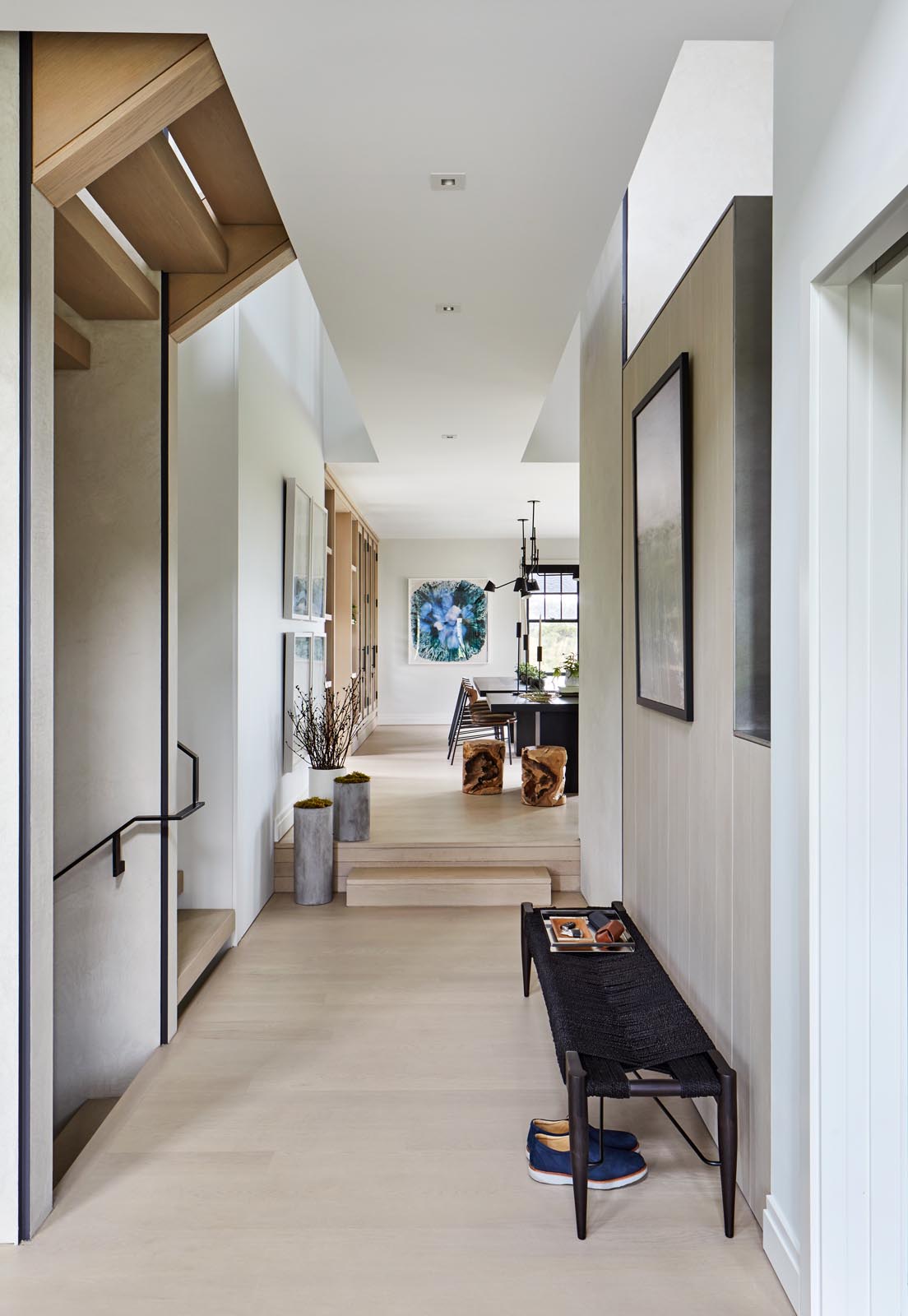 The main social areas of the home, like the living room, dining room, and kitchen area all enjoy cathedral-like gabled ceilings, while the black window and door frames contrast the light interior.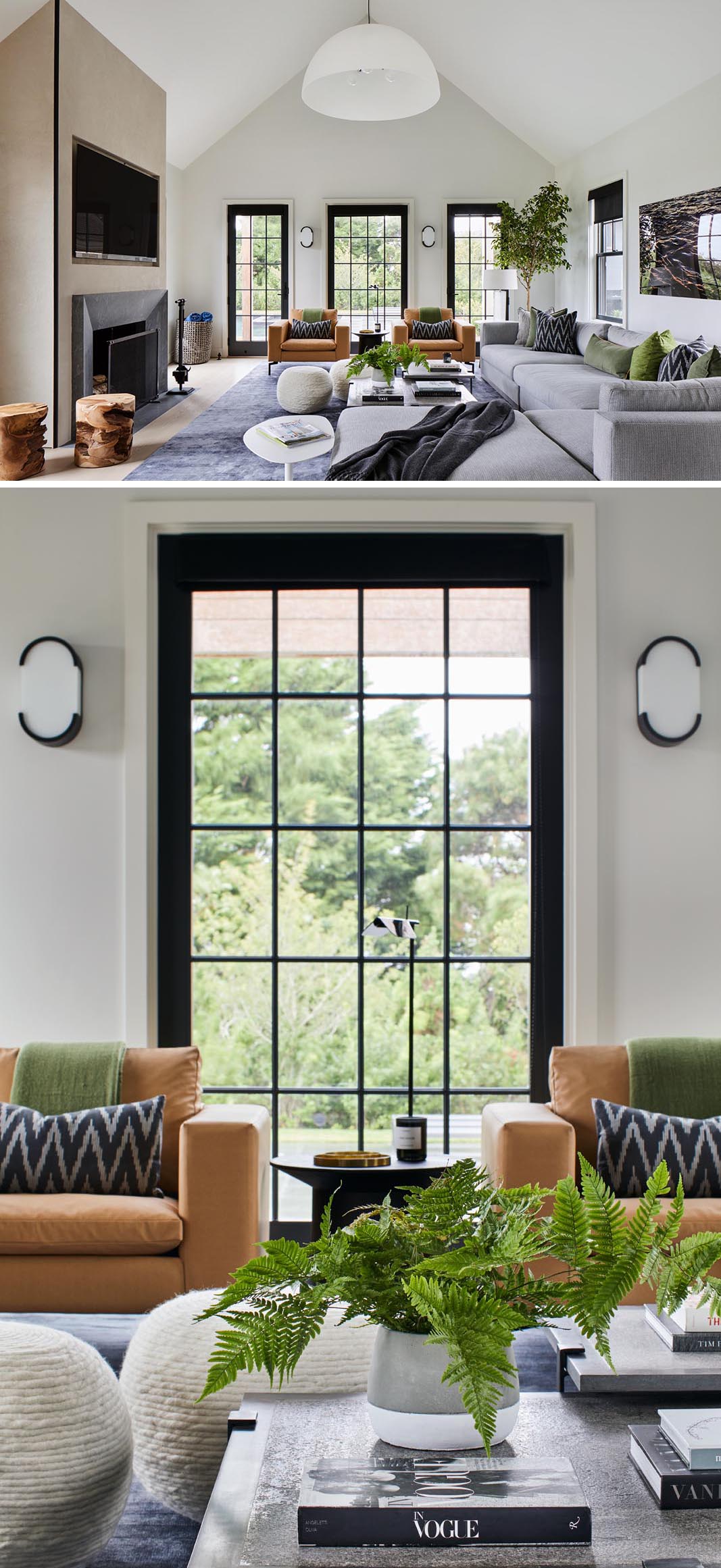 In the dining area, there's a custom-designed wood shelving unit that includes glass-front cabinets that show off a wine collection.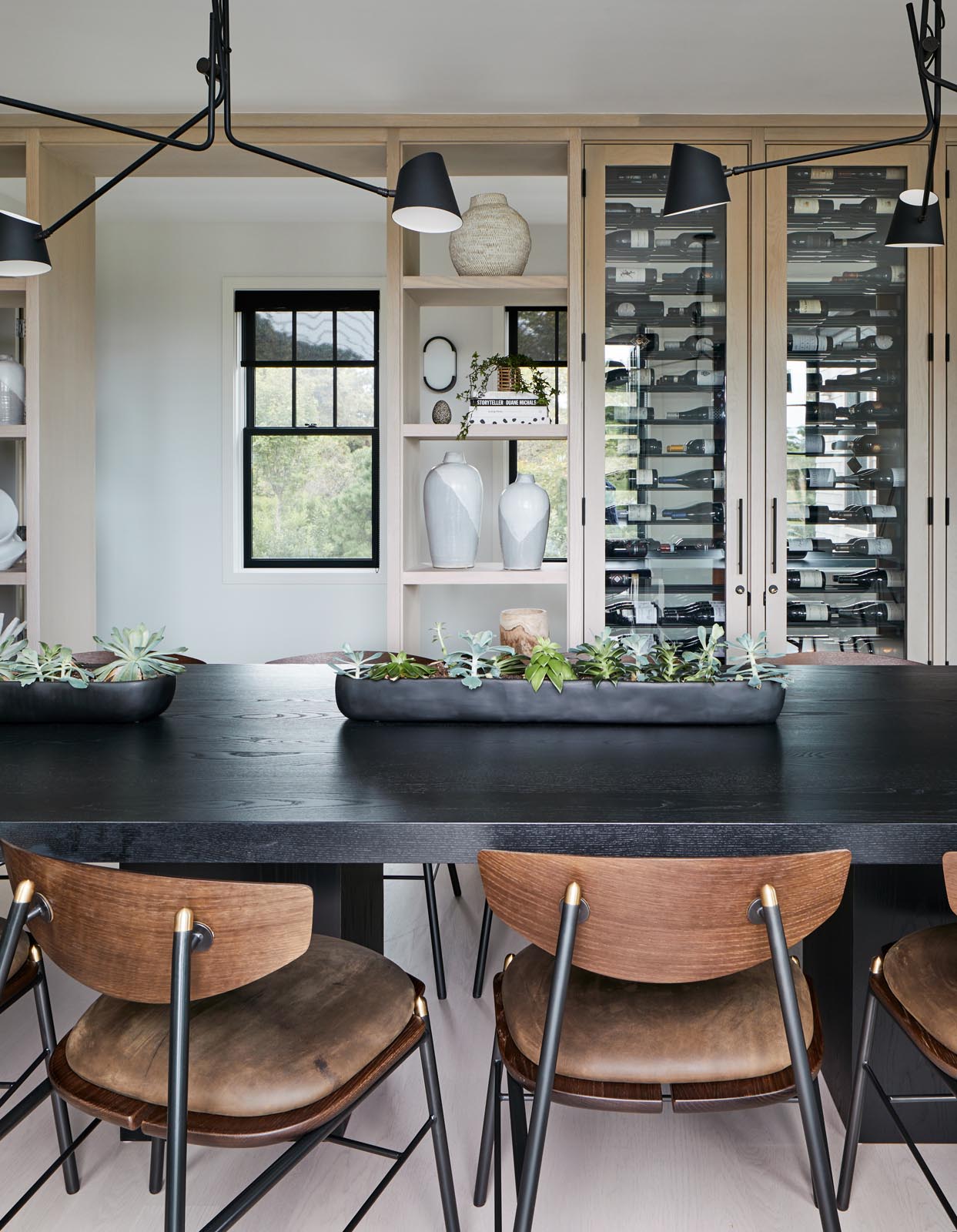 In the kitchen, there are minimalist light wood cabinets and a long island with black pendant lights, and room for multiple stools.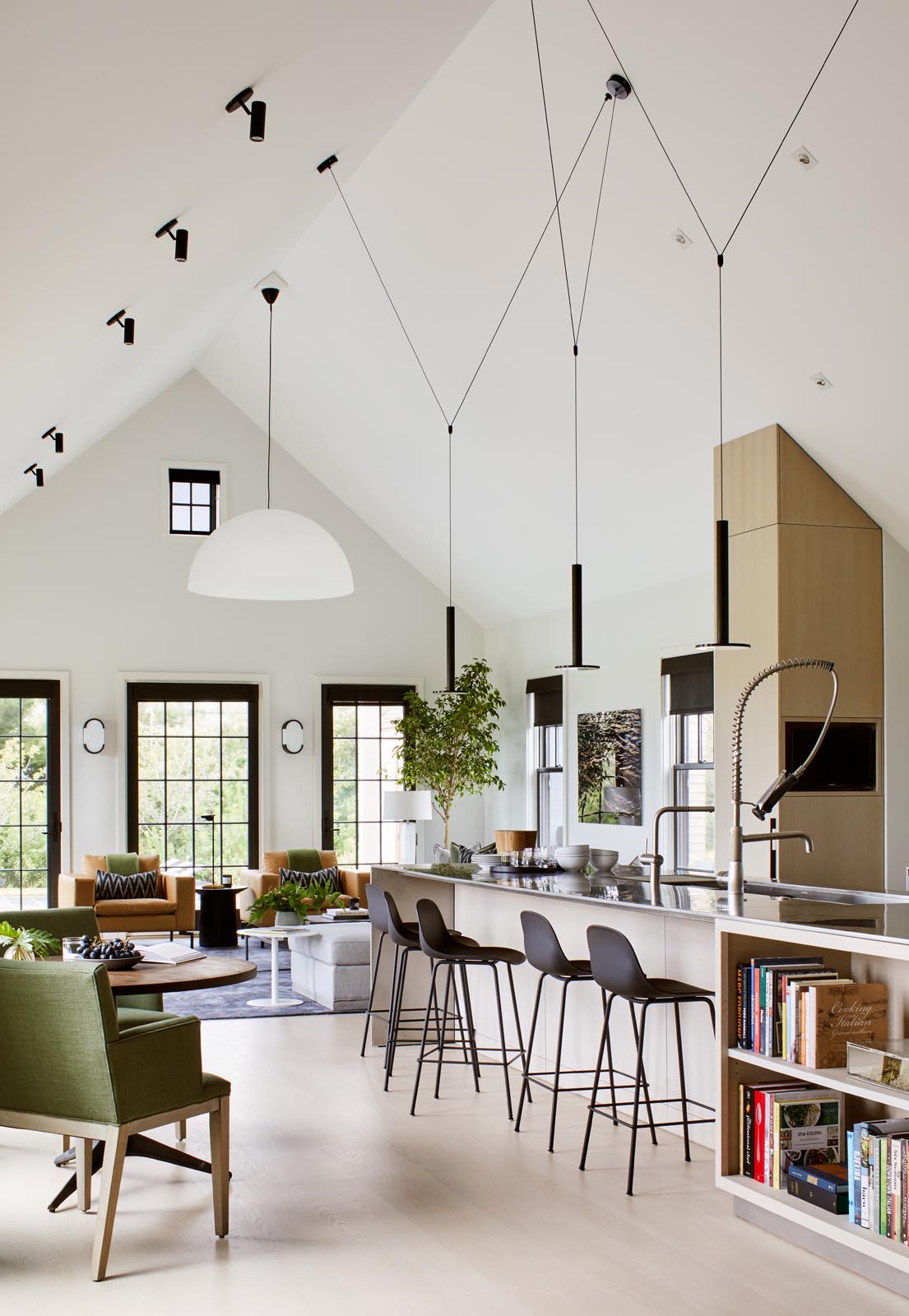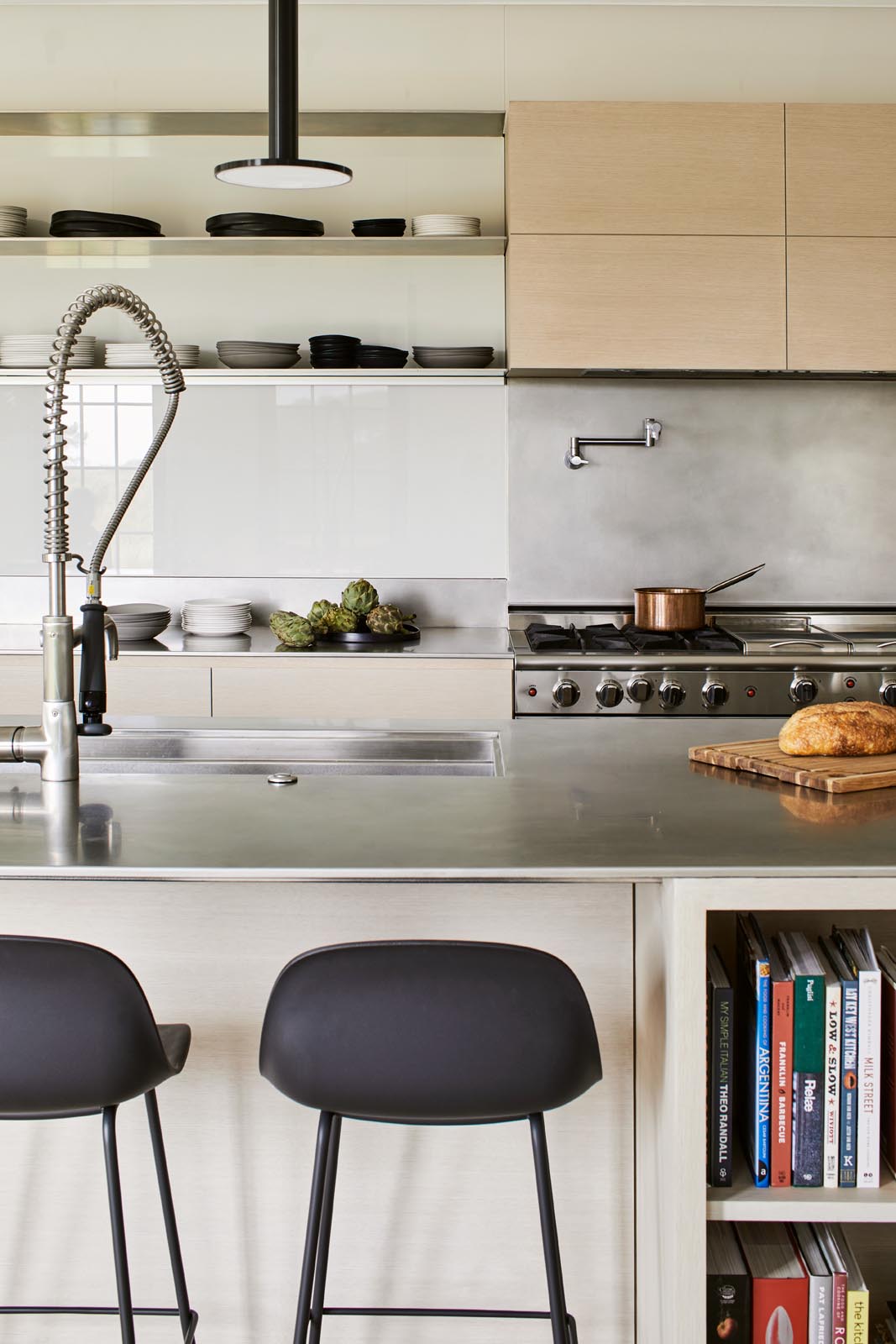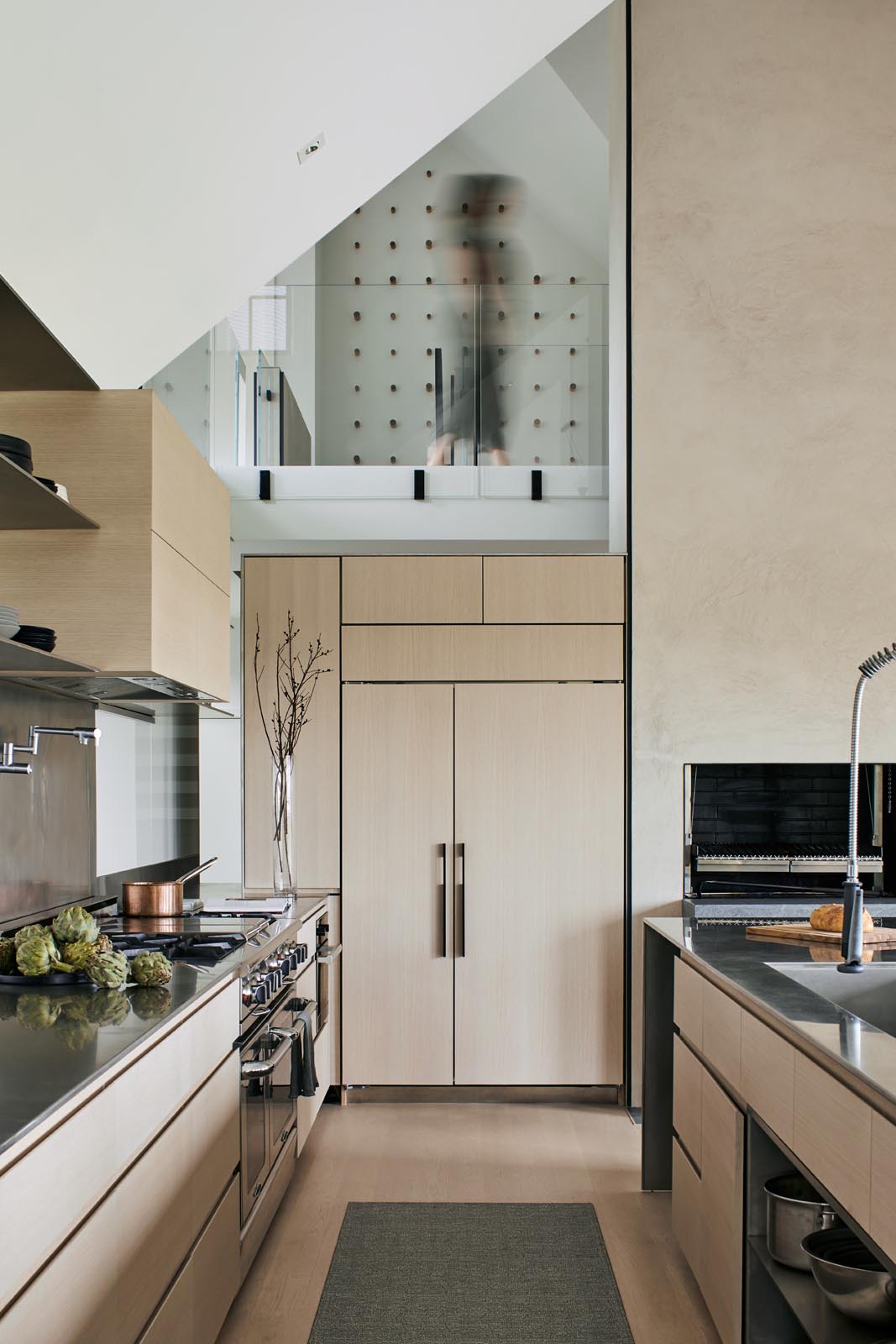 Stairs with glass accents connect the various levels of the home. At the top of the stairs is a reading and relaxing nook that's been furnished with a comfortable sofa that doubles as a day bed.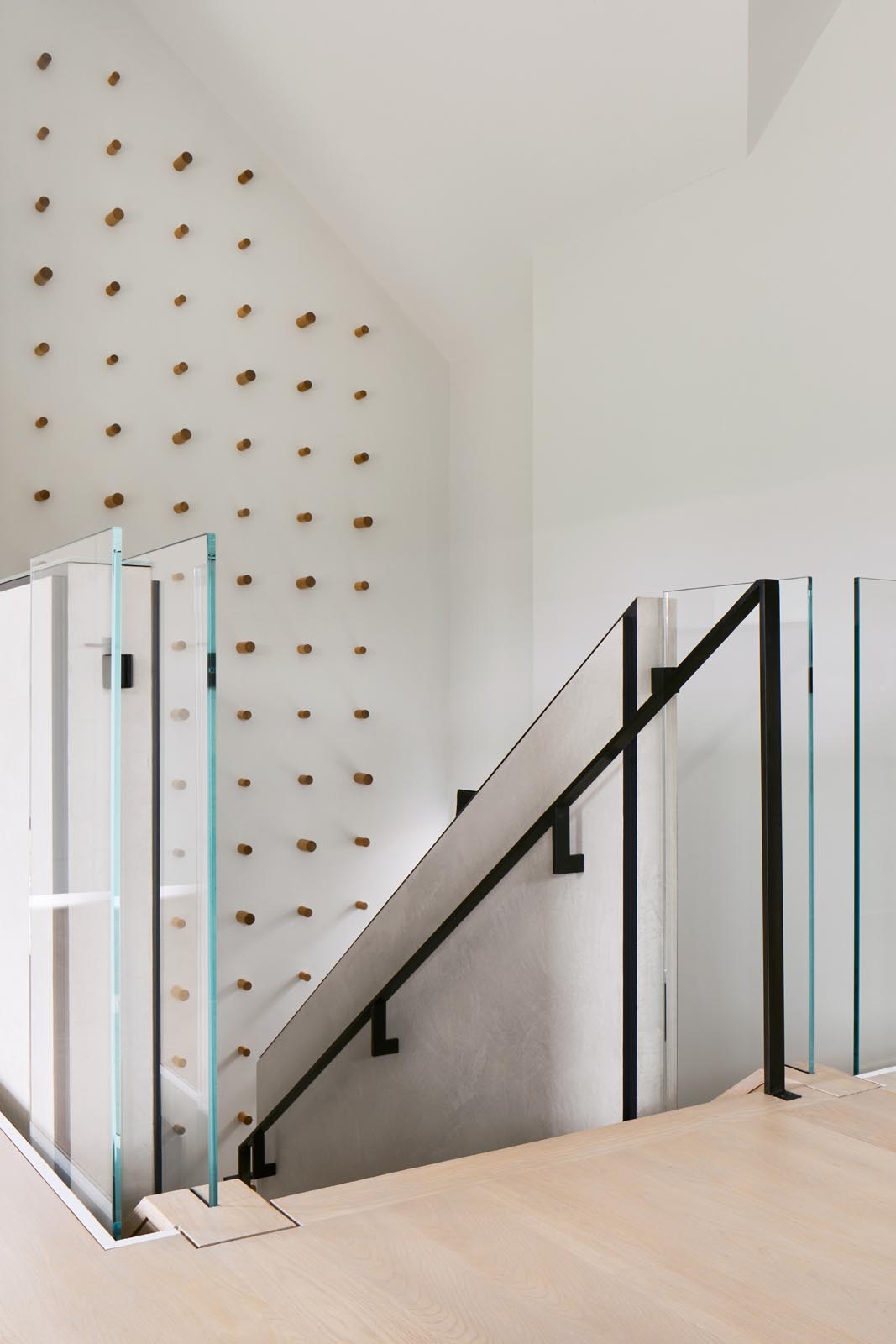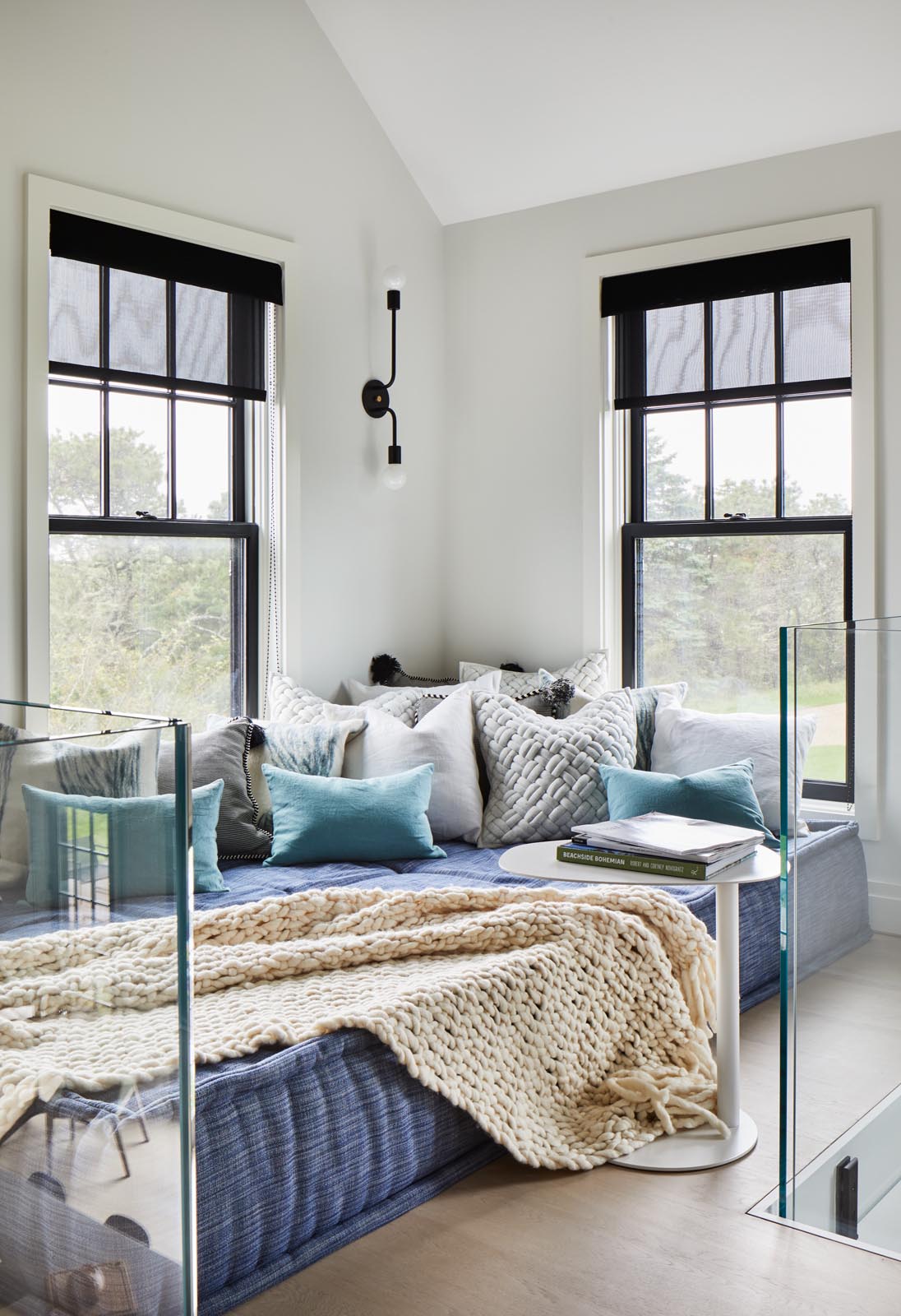 A hallway lined with wood shelving and cabinets leads to the master bedroom.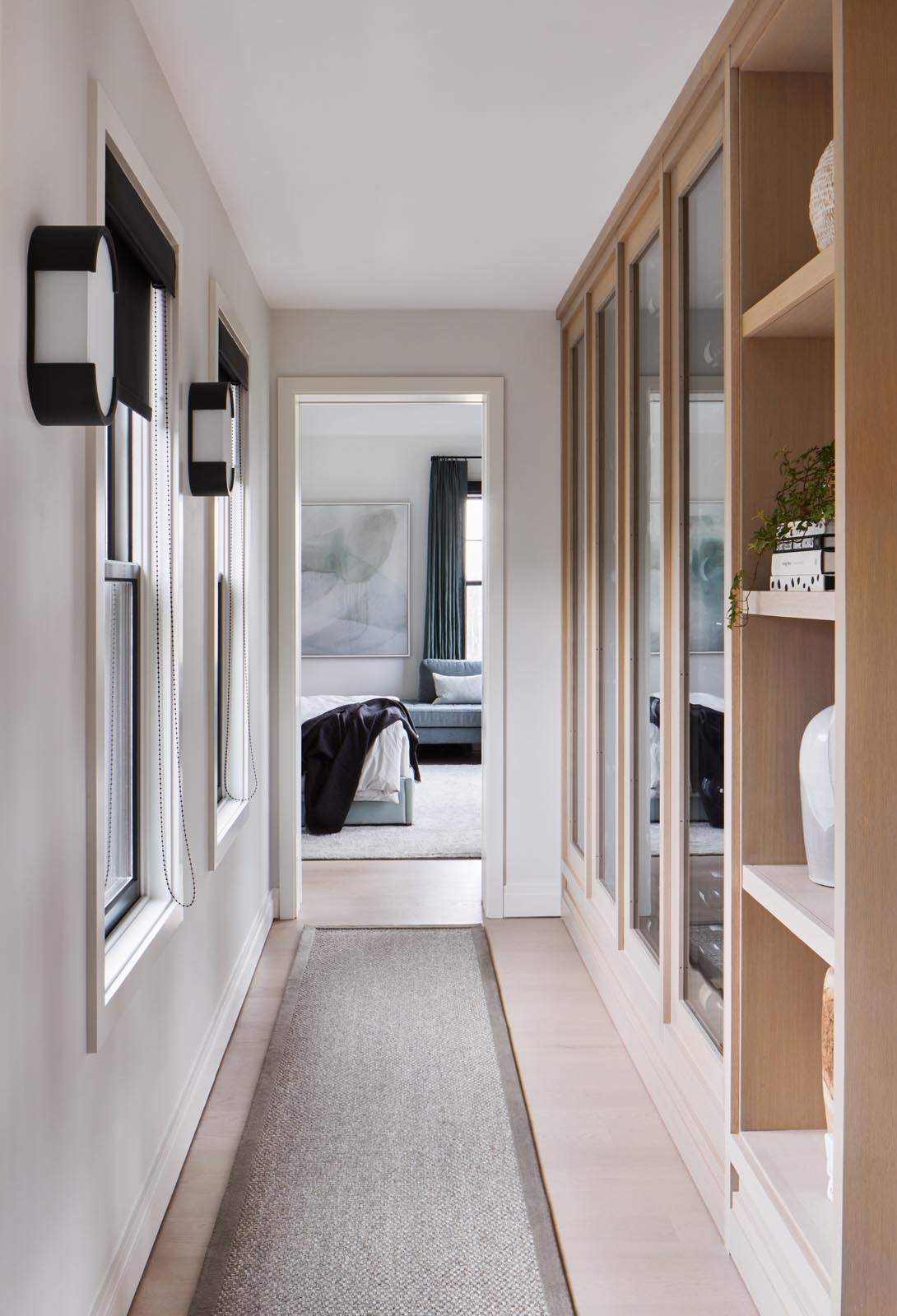 The sun-soaked master bedroom was designed with a calming light blue color palette inspired by the home's natural surroundings.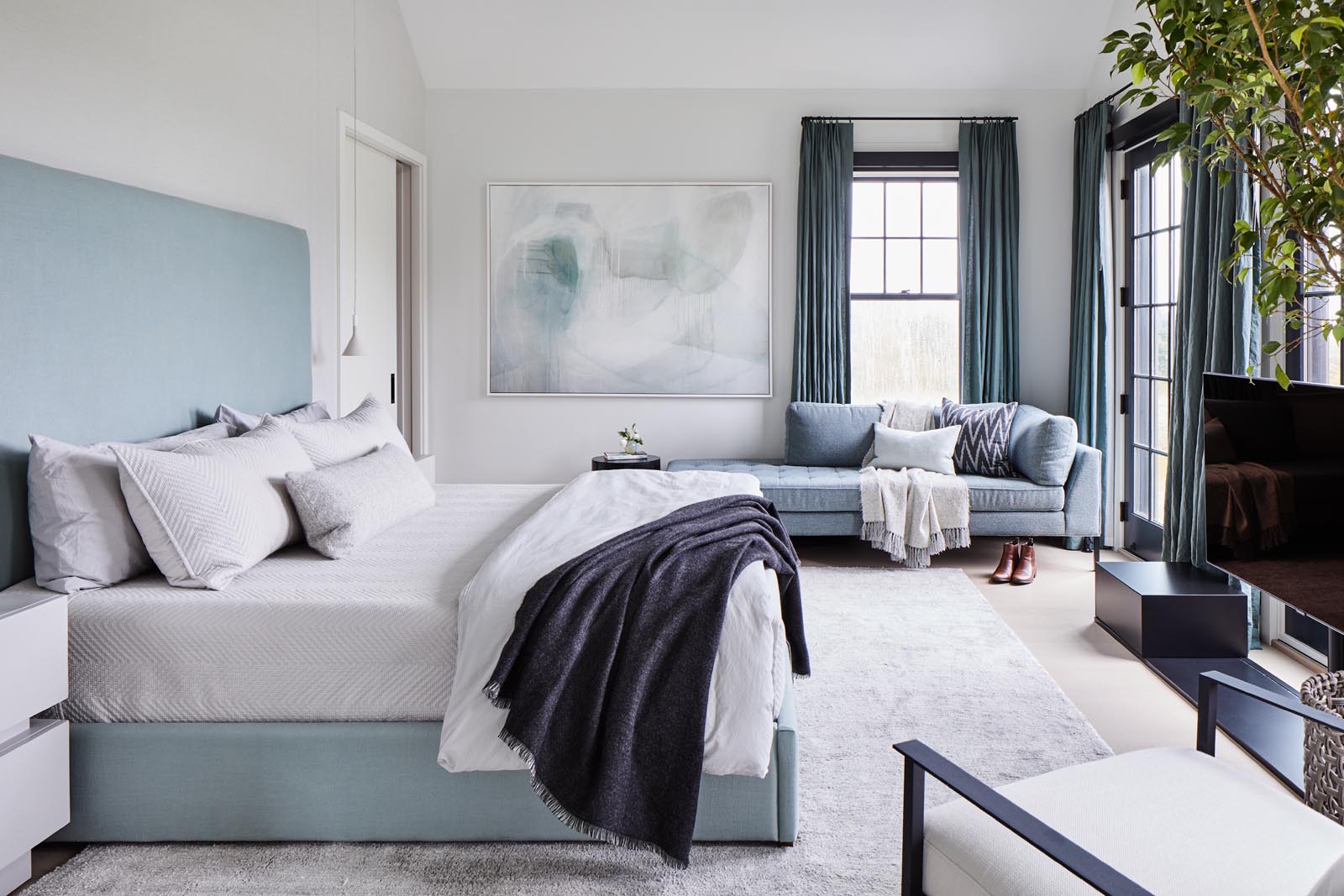 In the master bathroom, there's a freestanding bathtub that rests in front of the window, while frosted glass hides the showers.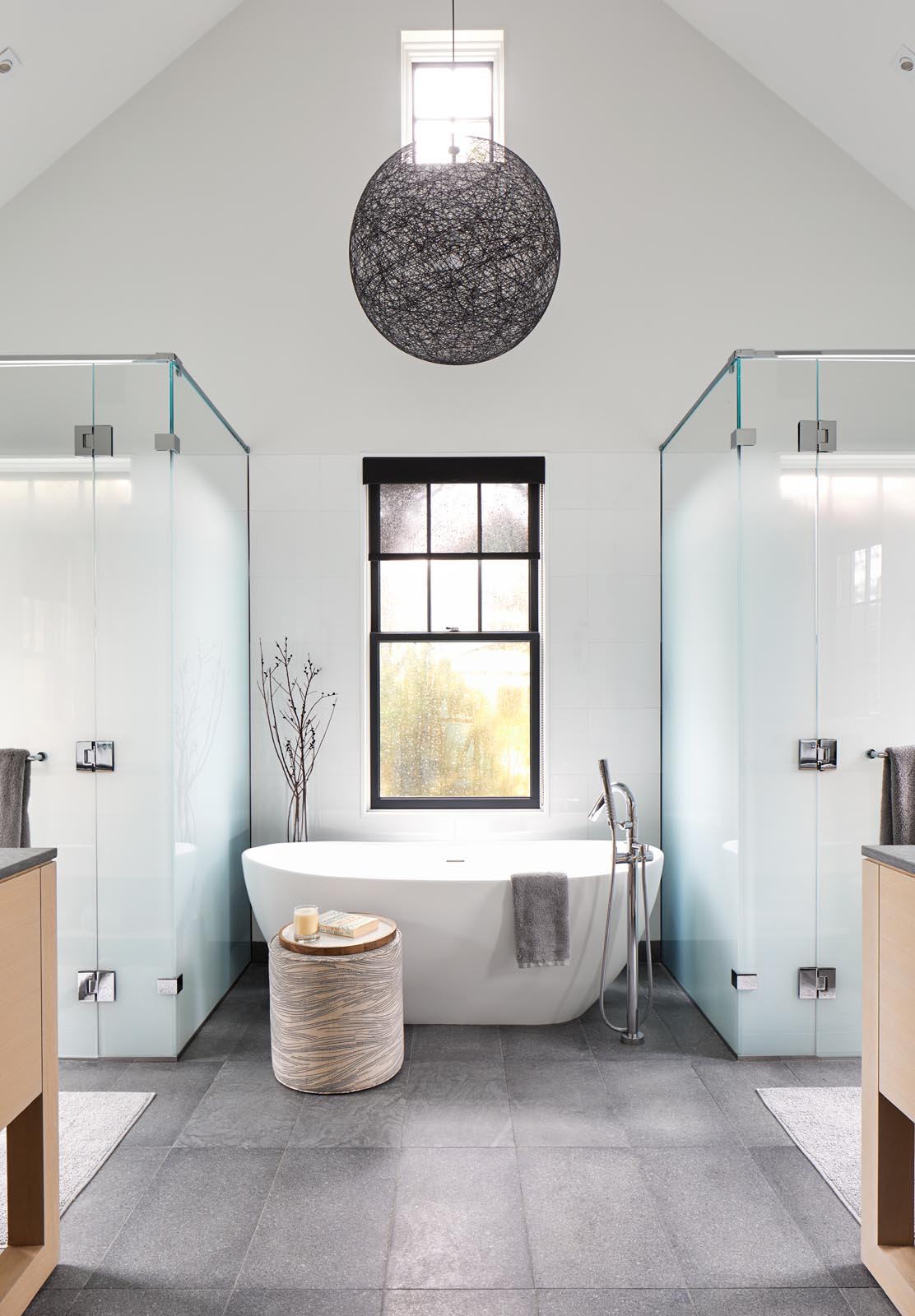 In another bedroom, there's a wood bed frame that includes a shelf for books.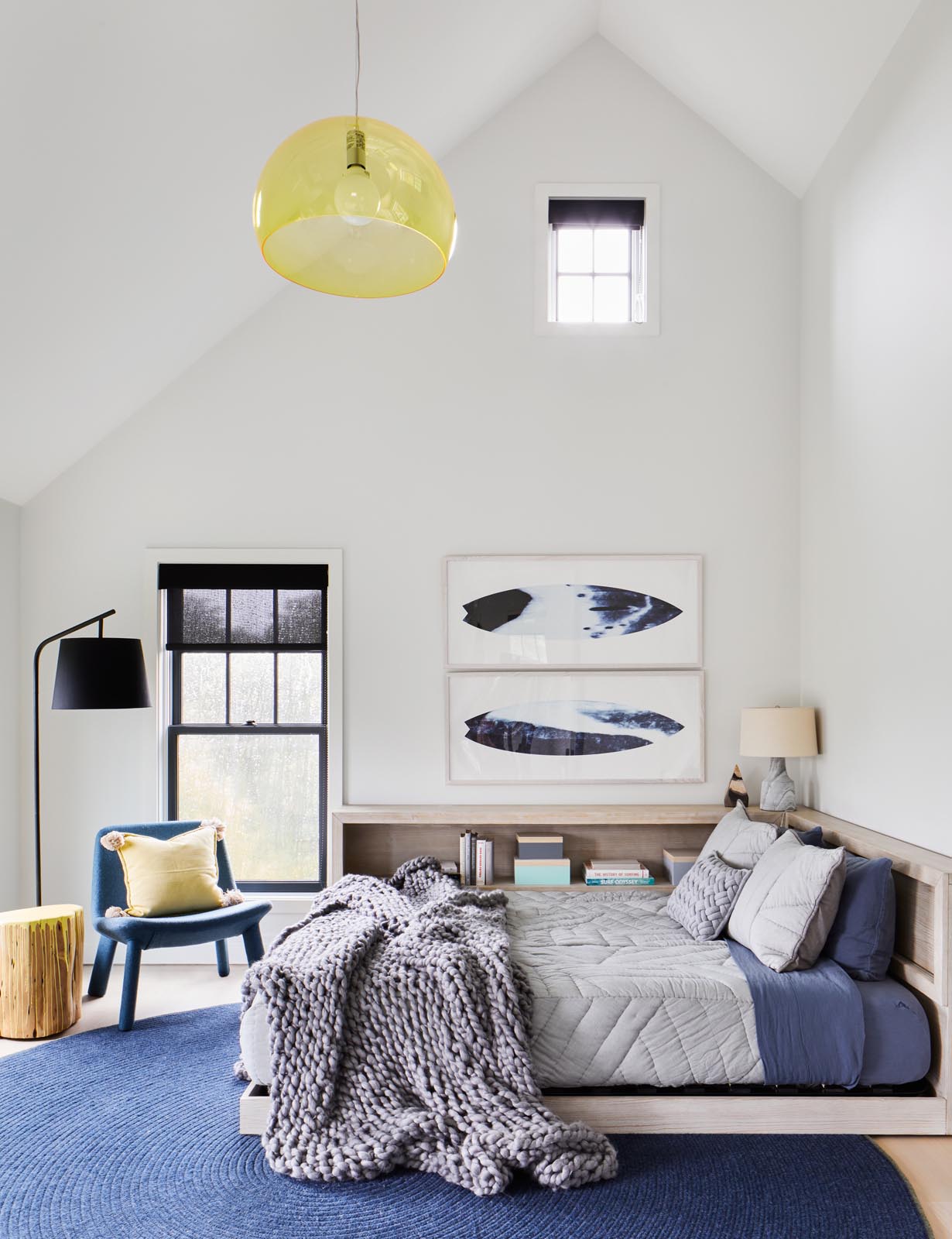 The home's lower level features girl's and boy's bunk rooms, a home gym, and a large media room for entertaining of all ages.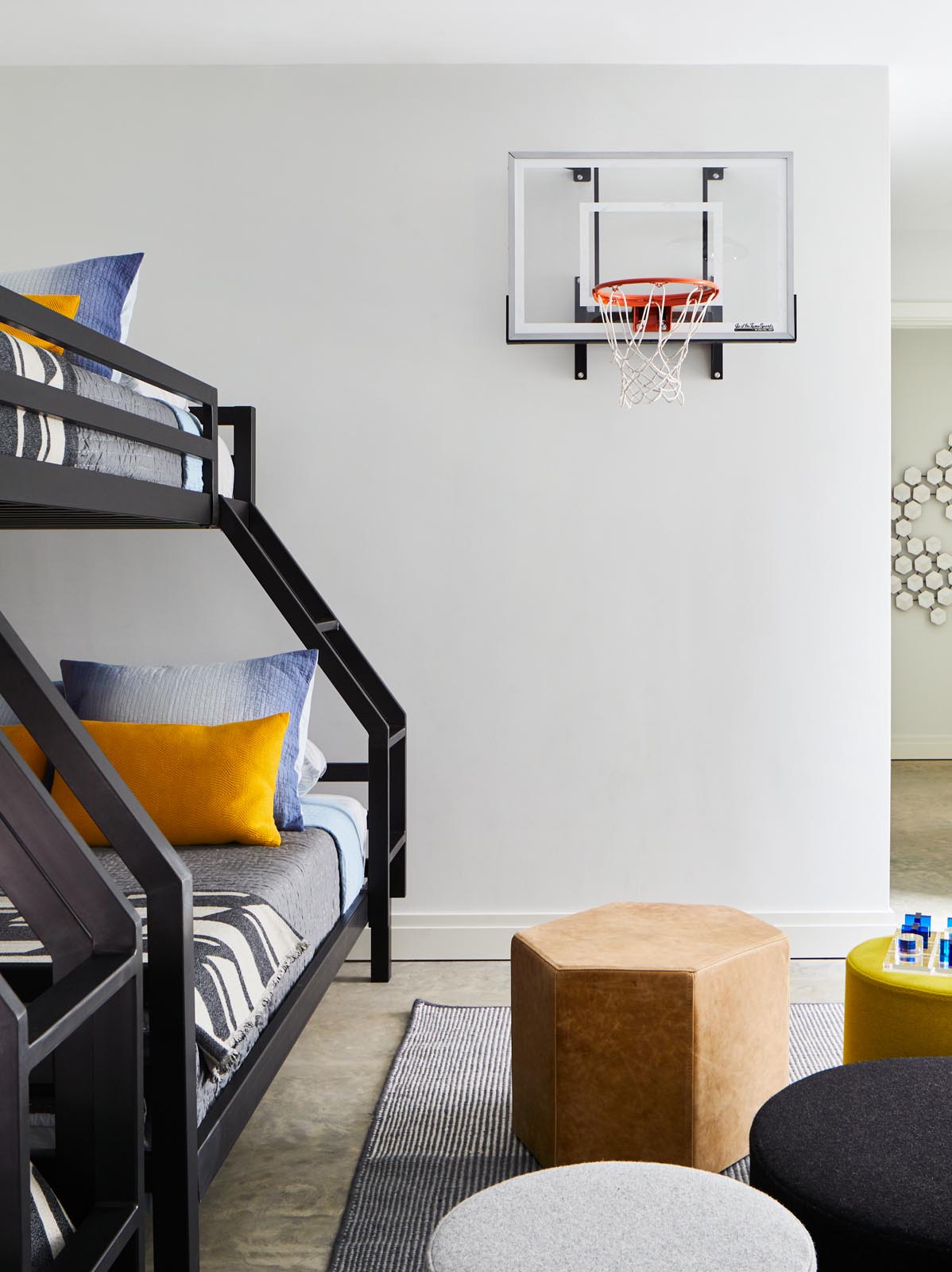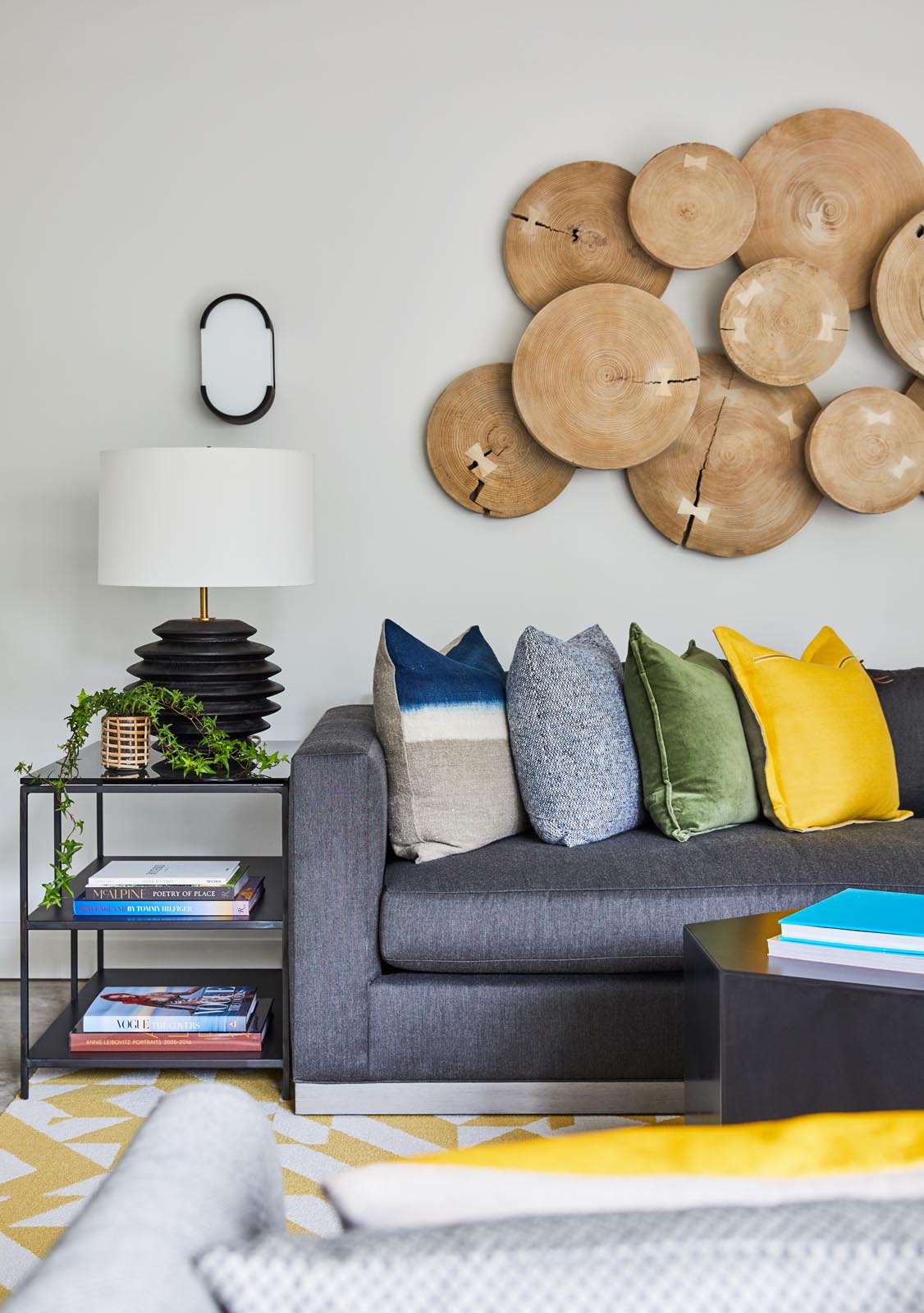 In another bathroom, light wood walls are contrasted by a black pendant light and sink.