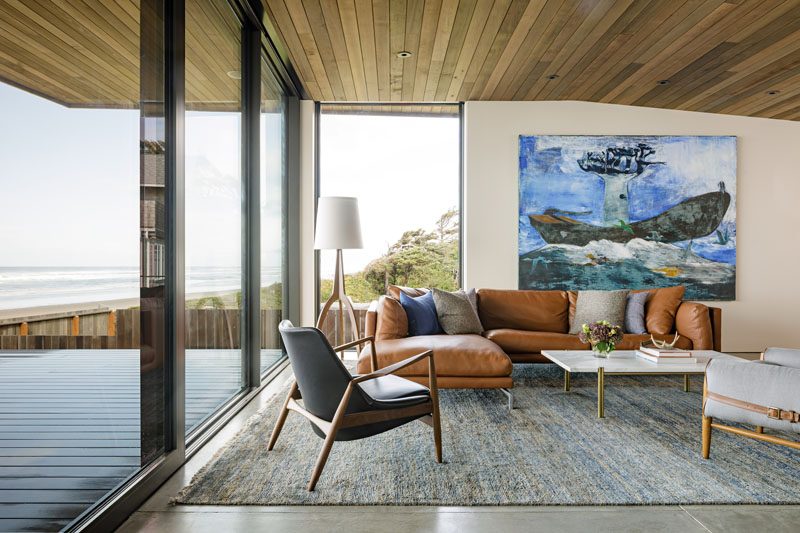 JHL Design, together with MOA Architecture, have designed a modern beachfront house that sits on the Oregon coast, overlooking the ocean.
Vertical western red cedar covers the house, and eventually it will turn grey as it ages, somewhat blending into its surroundings.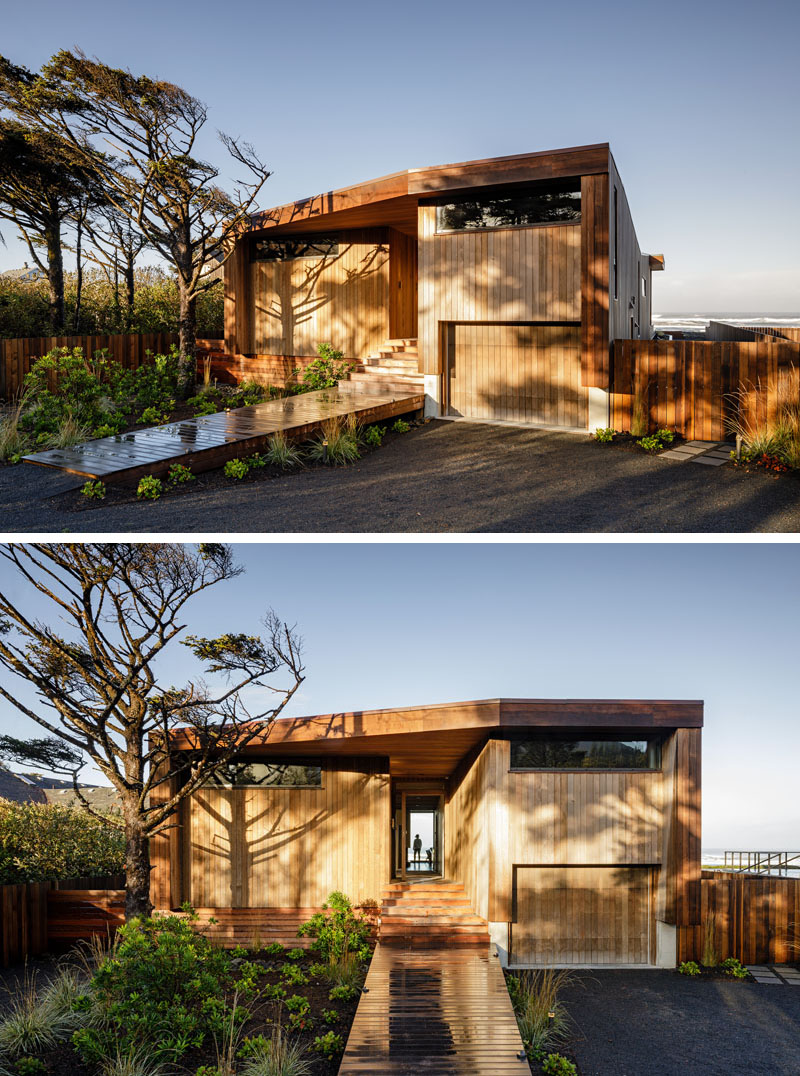 ---
A covered entryway leads to the large front door, which when opened, provides views straight through to the ocean.
---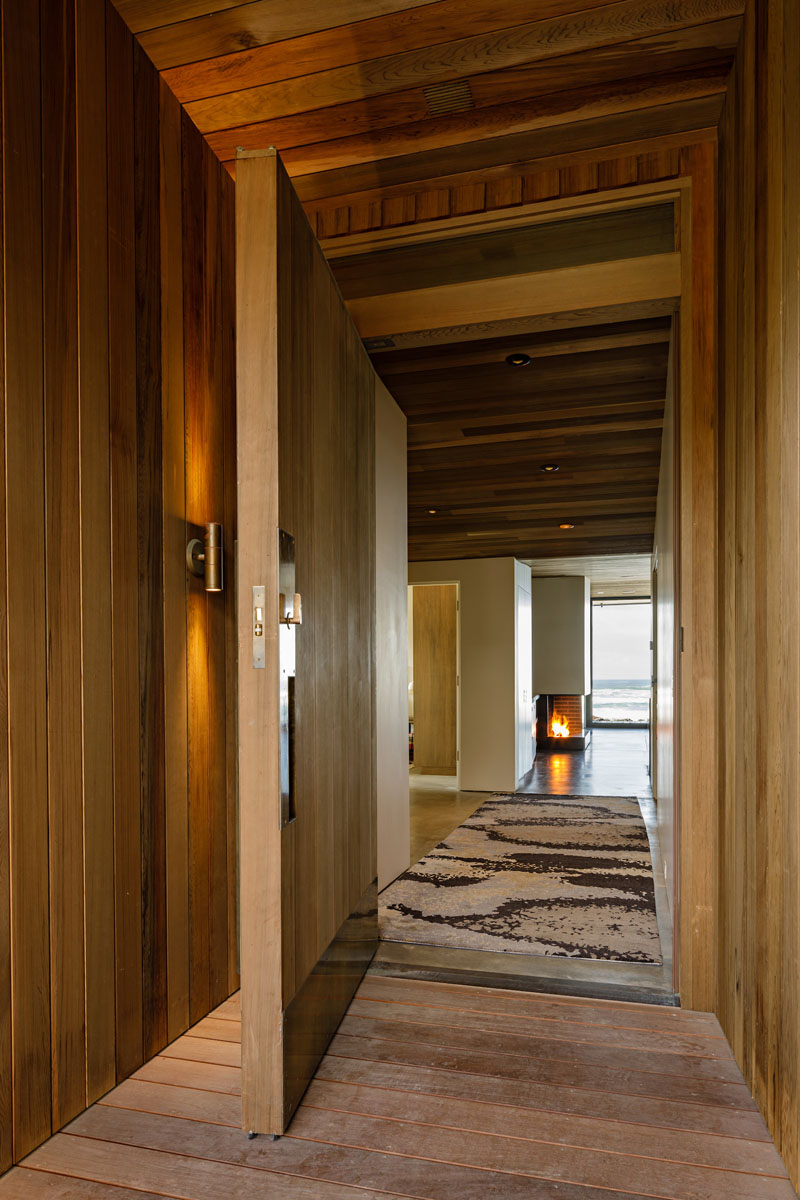 ---
In the living room, floor-to-ceiling windows allow for ample natural light, while a door provides access to a deck, and on a cool night, a fireplace provides warmth.
---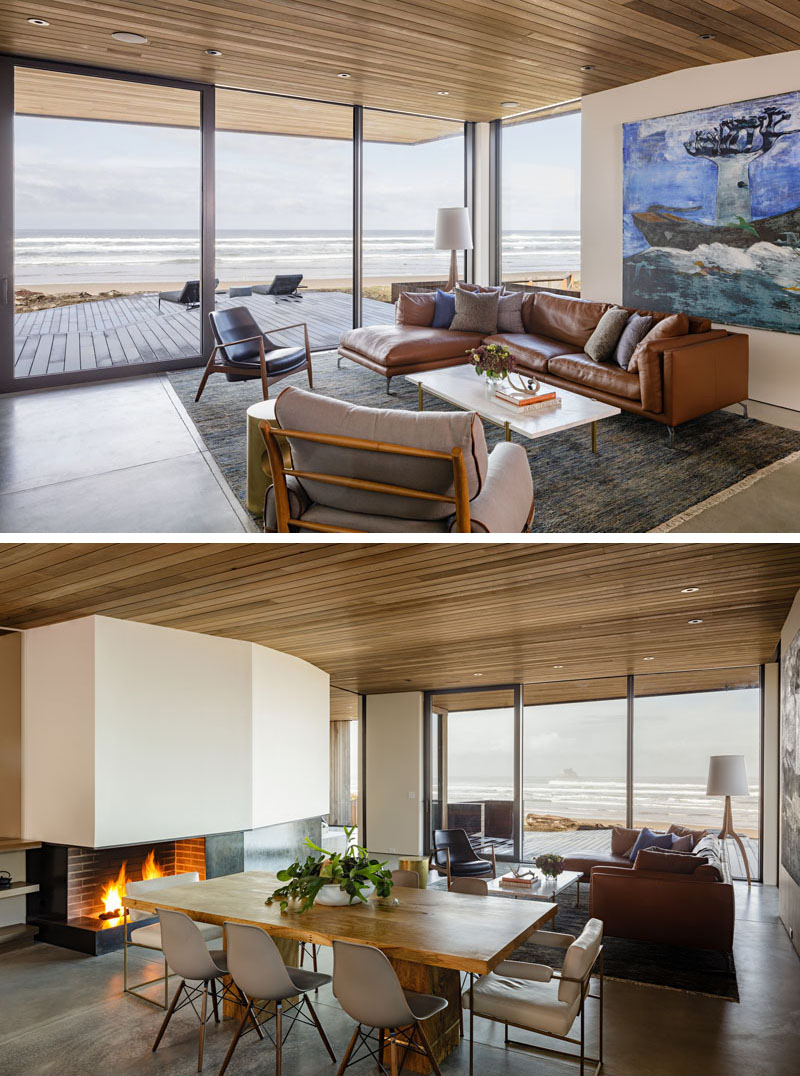 ---
Wood ceilings and concrete flooring with radiant heating are featured throughout the home, while in the kitchen, a whitewashed white oak has been used for the cabinets with a light colored countertop providing contrast.
---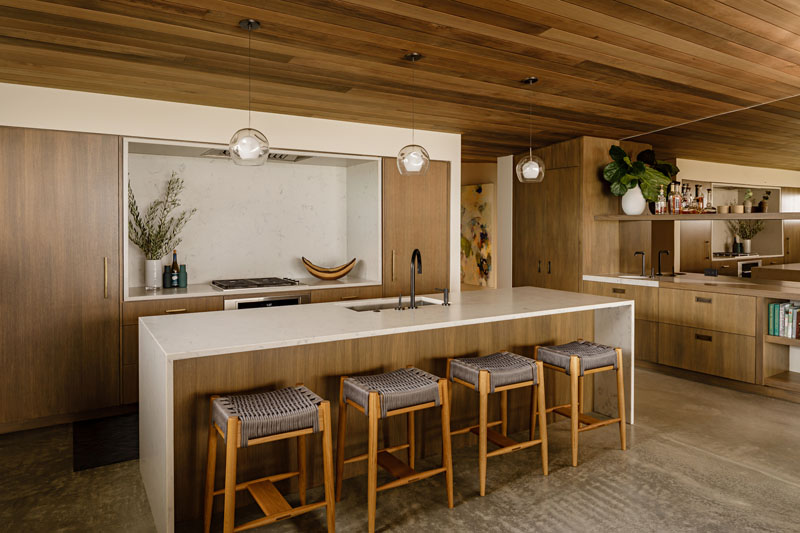 ---
In the master bedroom, wood walls has been installed to match the wood ceiling, while the ensuite bathroom has been left open, allowing for water views from the bathtub.
---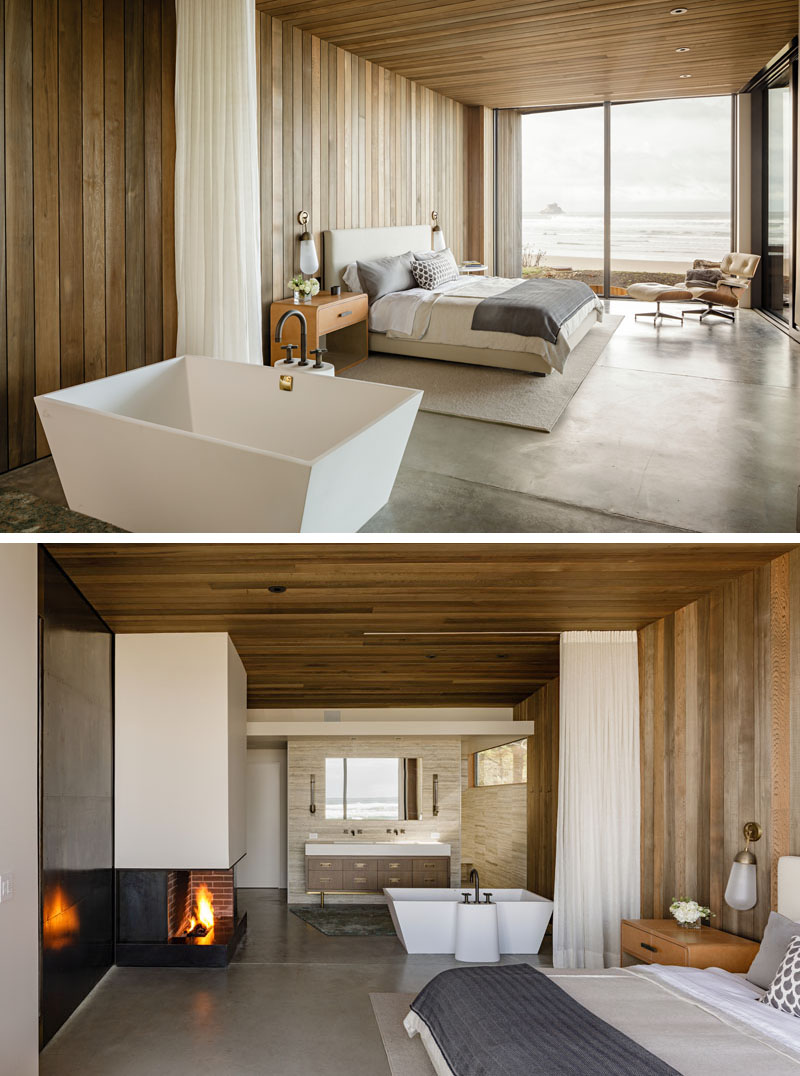 ---
In another bedroom, a custom-built daybed provides additional resting space, and on the opposite side of the room is a closet that's designed to match the angle of the ceiling.
---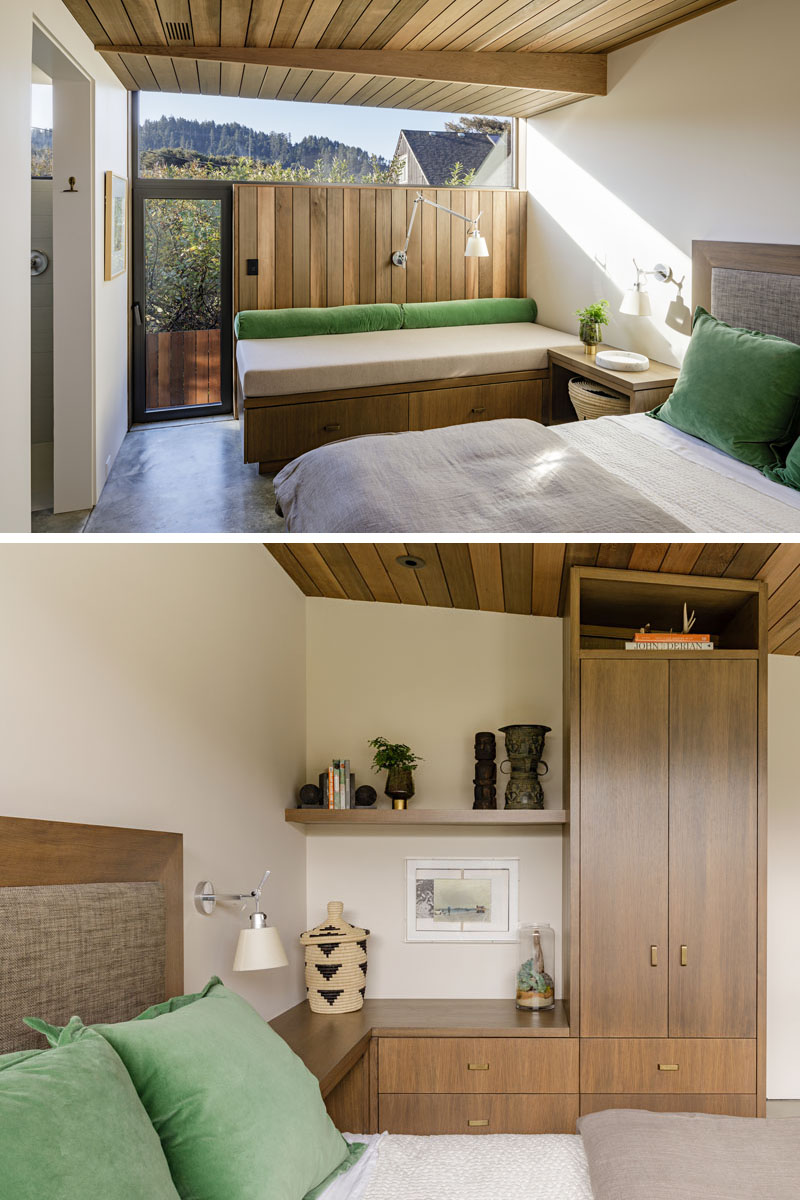 ---