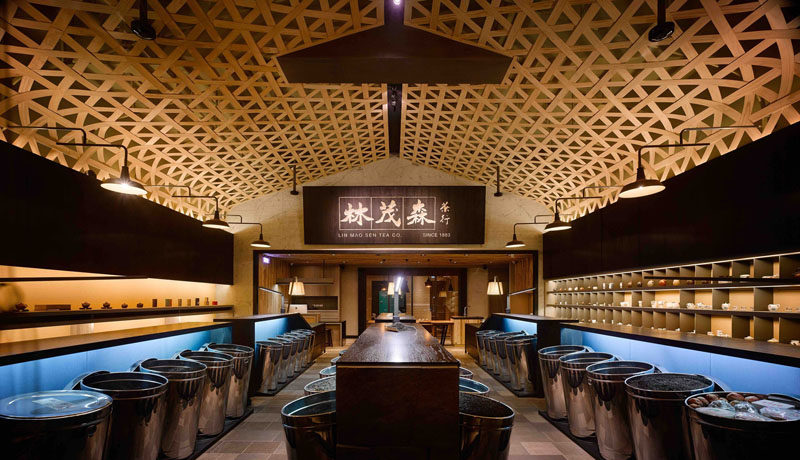 Ahead Concept have designed this tea shop in Taipei, Taiwan, that features a woven wooden drop ceiling as a design element to catch your eye.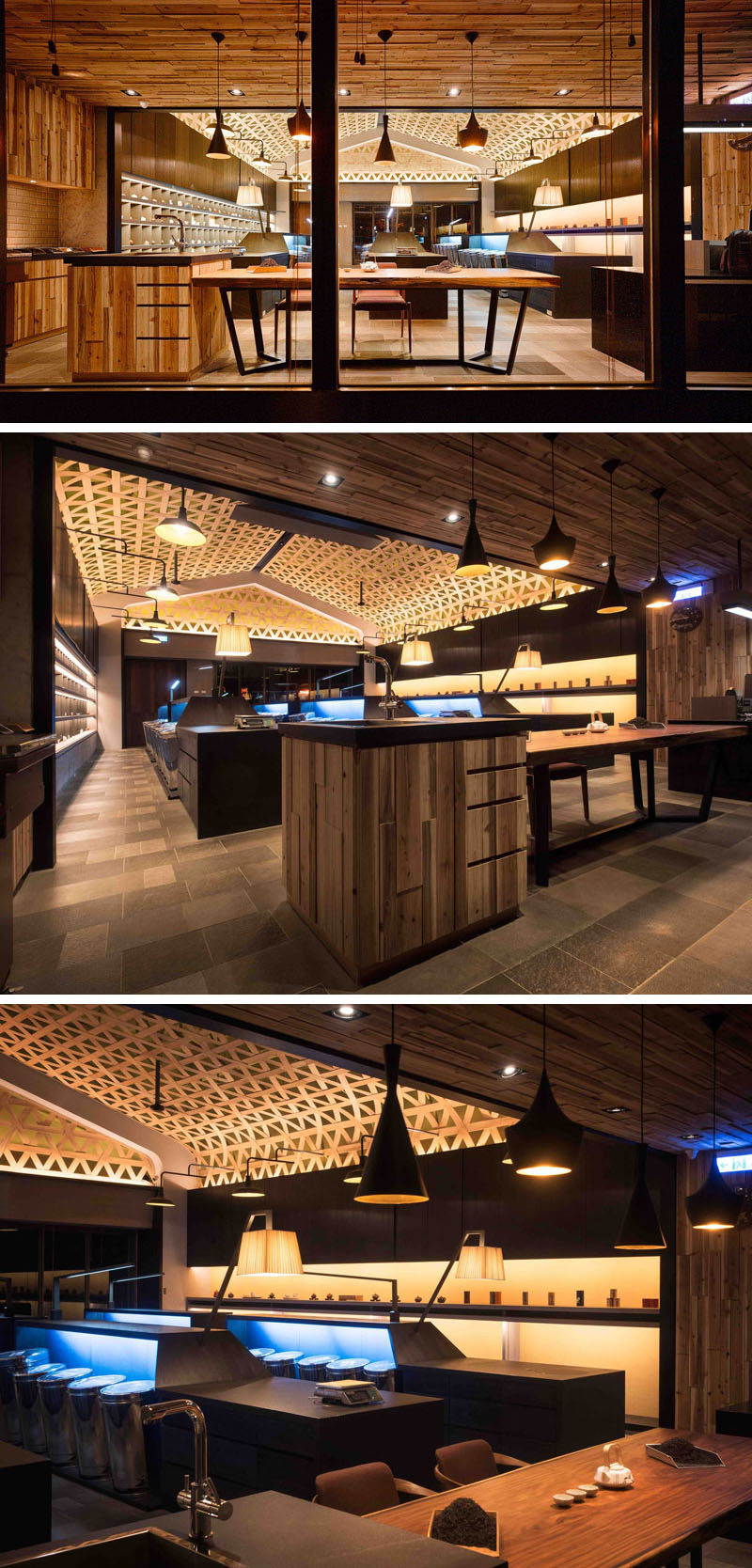 ---
The design of the tea shop named Lin Mao Sen, was inspired by the traditional tea ceremony of creating a beautiful and delicate presentation, and that is what the designers wanted to reflect with the store.
---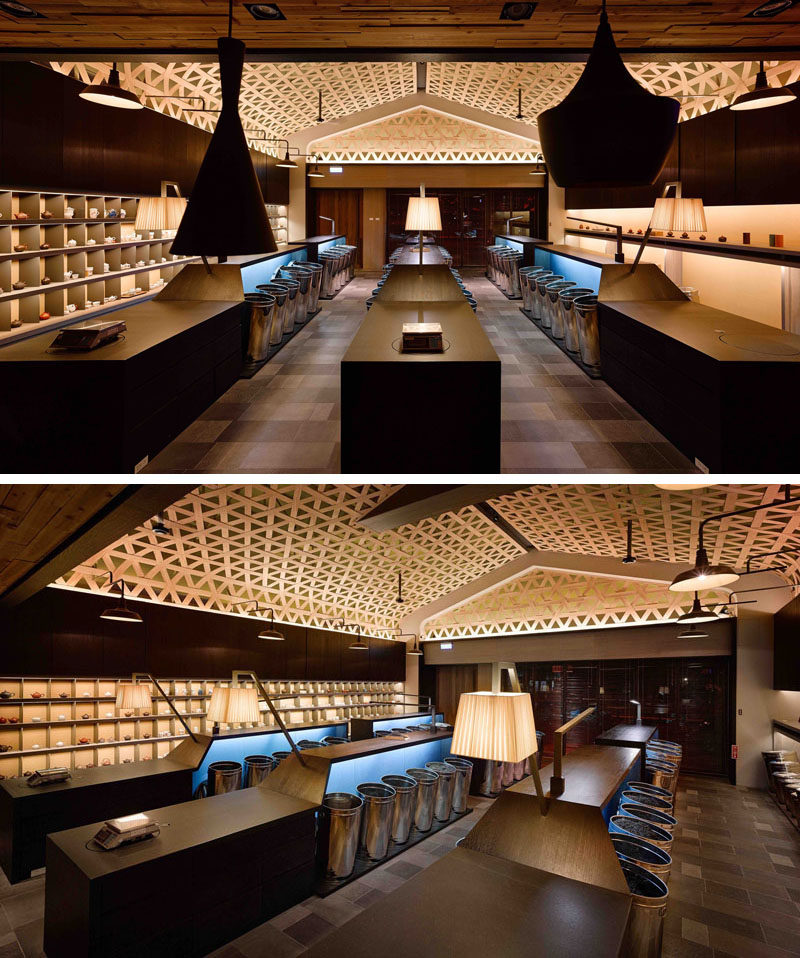 ---
Wooden strips were woven and wrap around the cathedral ceiling to create a distinct pattern.
---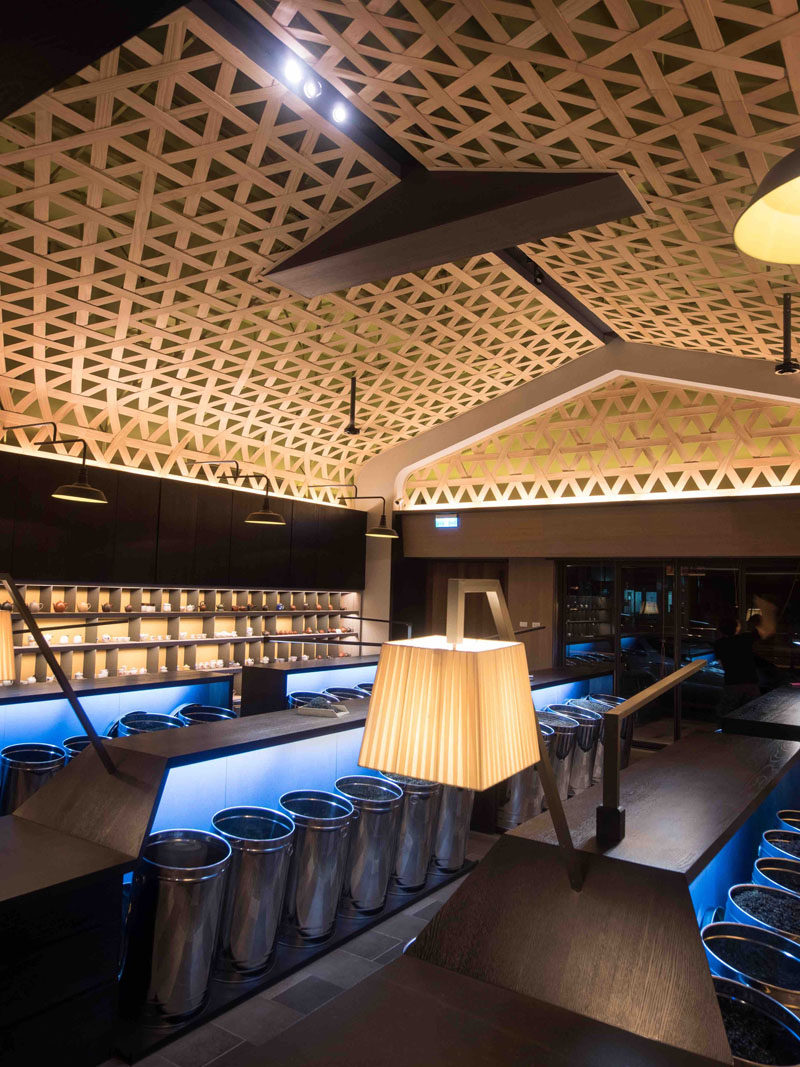 ---
By using natural elements, like wood, the designers were able to create a sense of calm and relaxation throughout the space.
---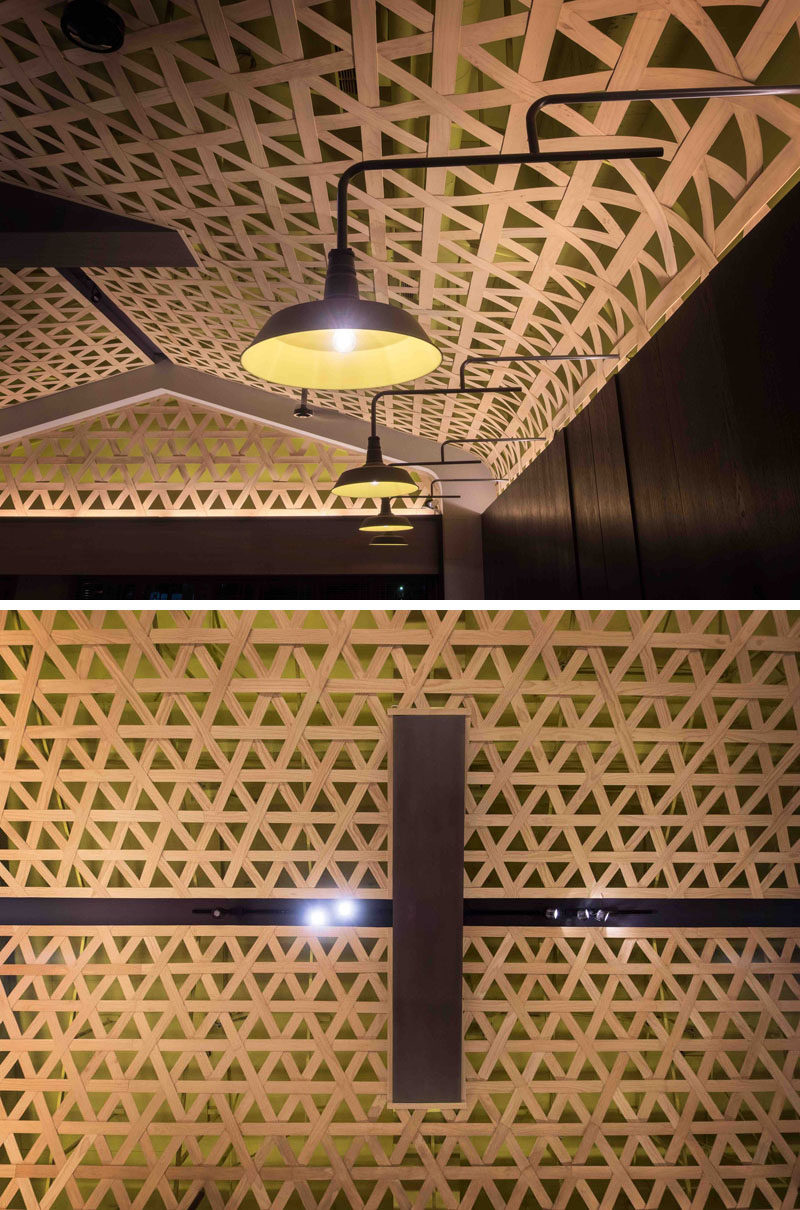 ---
From the outside of the tea shop you're able to see glimpses of the ceiling details.
---