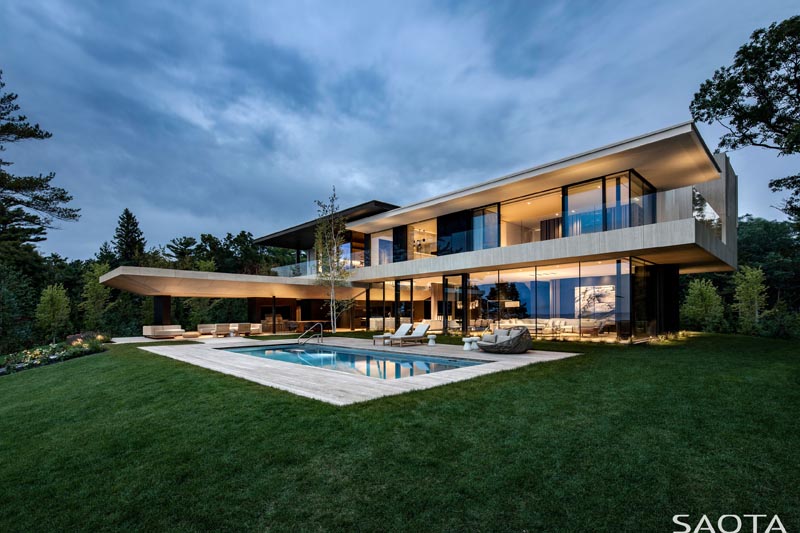 Architecture firm SAOTA has completed a modern lake house that overlooks Lake Huron in Ontario, Canada.

A driveway positioned between mature fir trees leads you to the parking area, which is the ideal position to take in the stacked box design of the home, as well as the ceramic paneled system that covers the exterior.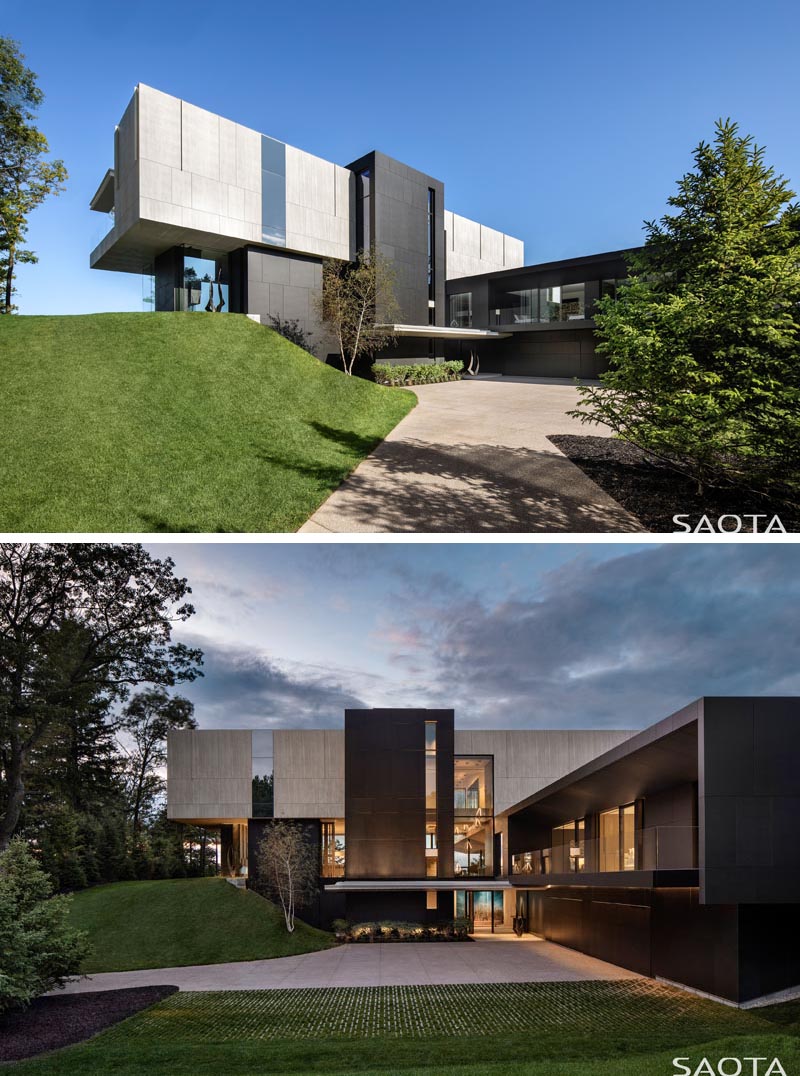 Welcoming visitors to the home is an oversized pivoting front door made from steel.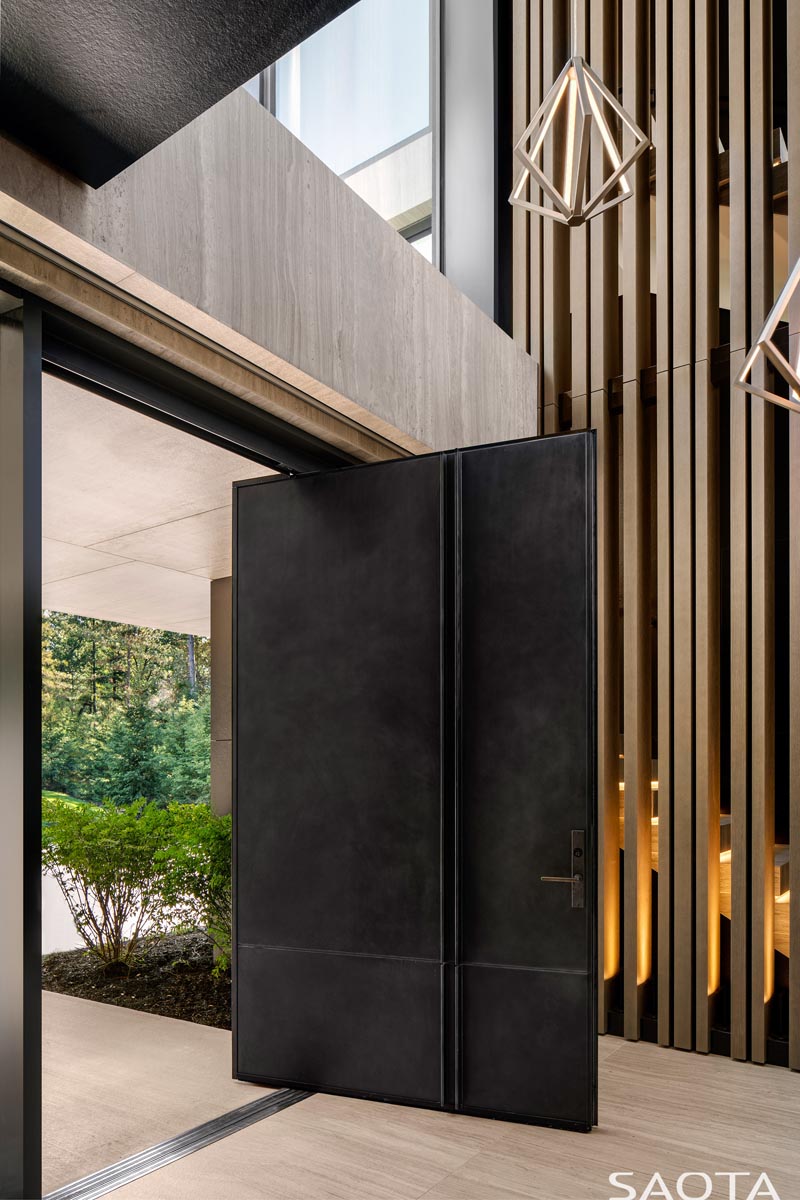 Once inside, the open plan living room and dining room take advantage of the views with floor-to-ceiling glass walls and sliding doors.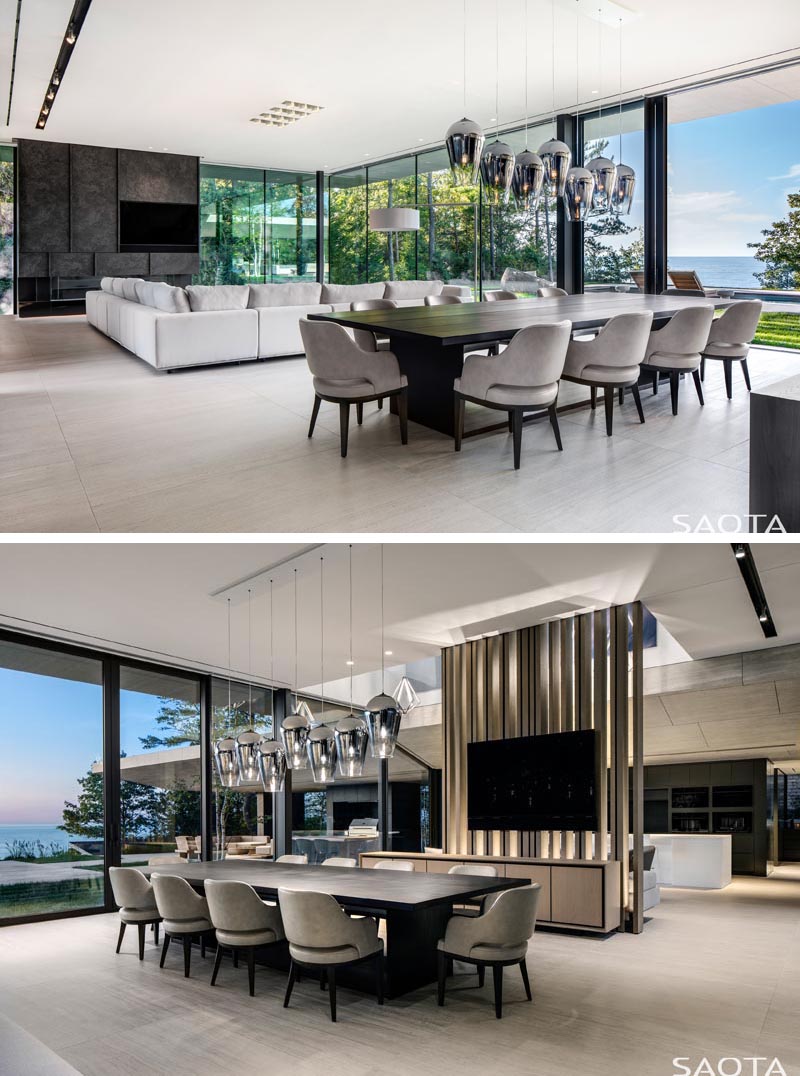 A tall partition separates the dining area from a secondary seating area that faces the modern black kitchen with a large white island.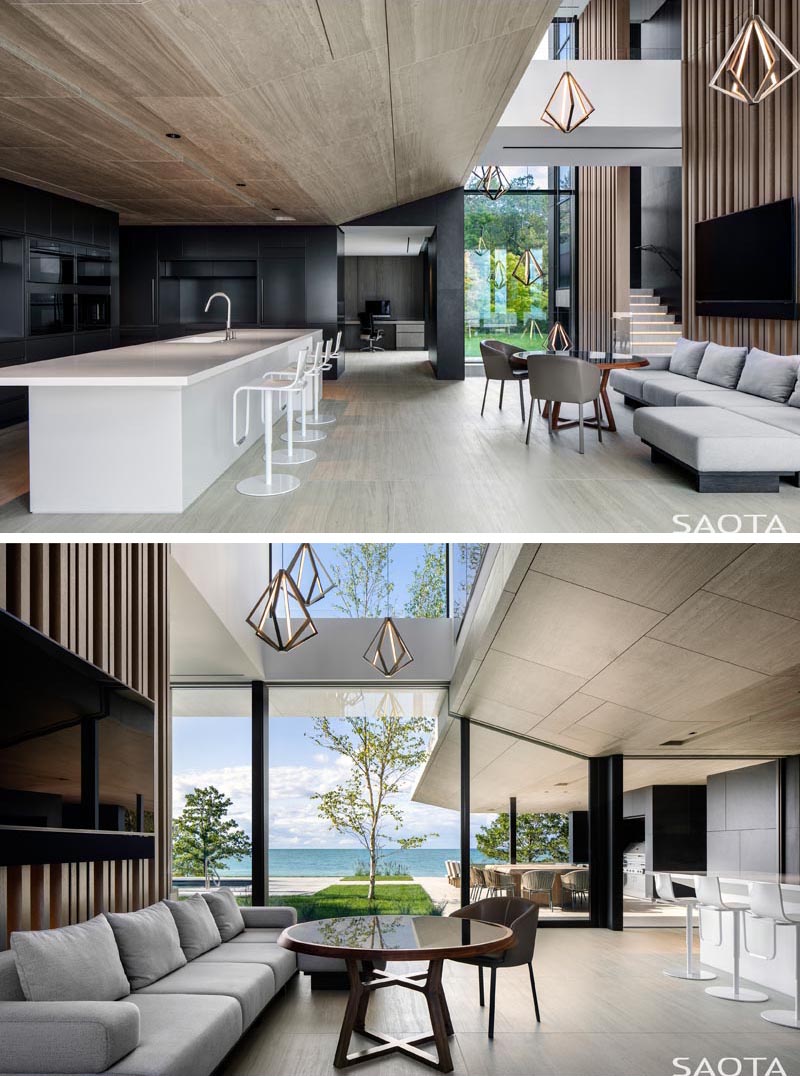 The main social areas of the house open up to the rear garden, which has a covered patio area with a lounge and BBQ area, as well as a swimming pool with a wood deck.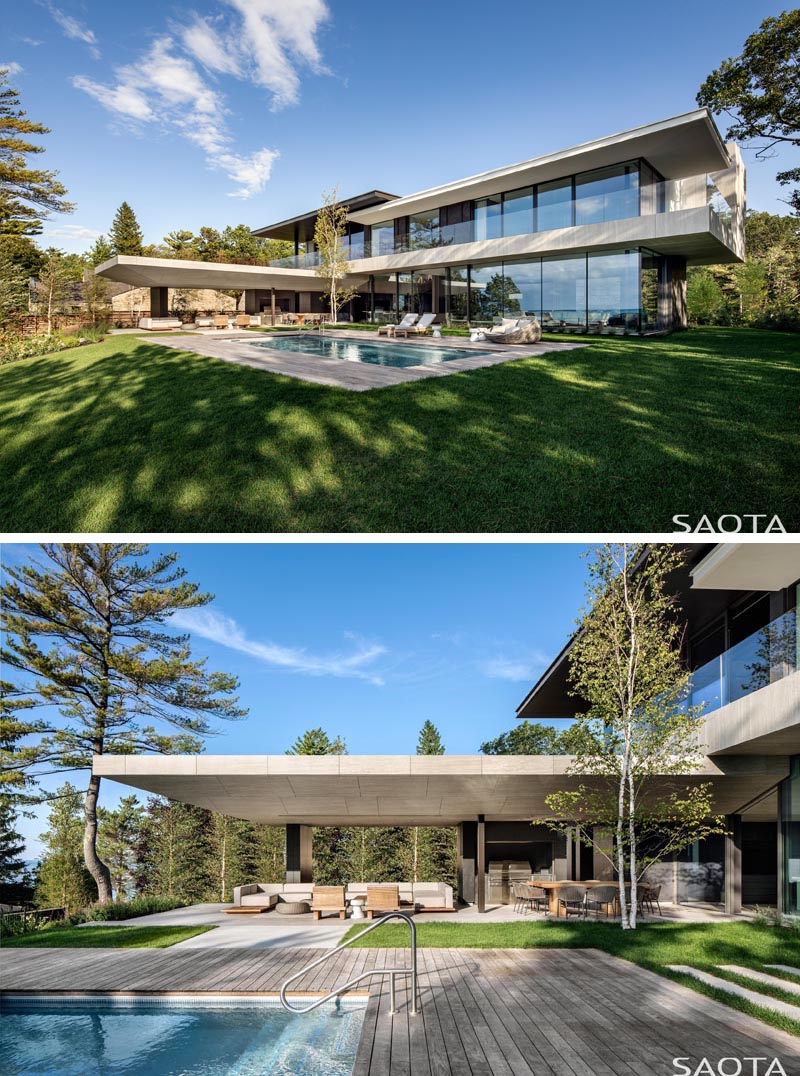 The outdoor spaces have stairs that travel down the slope to a refurbished cabin that predates the house, and is now a guest suite or an additional outdoor entertaining area.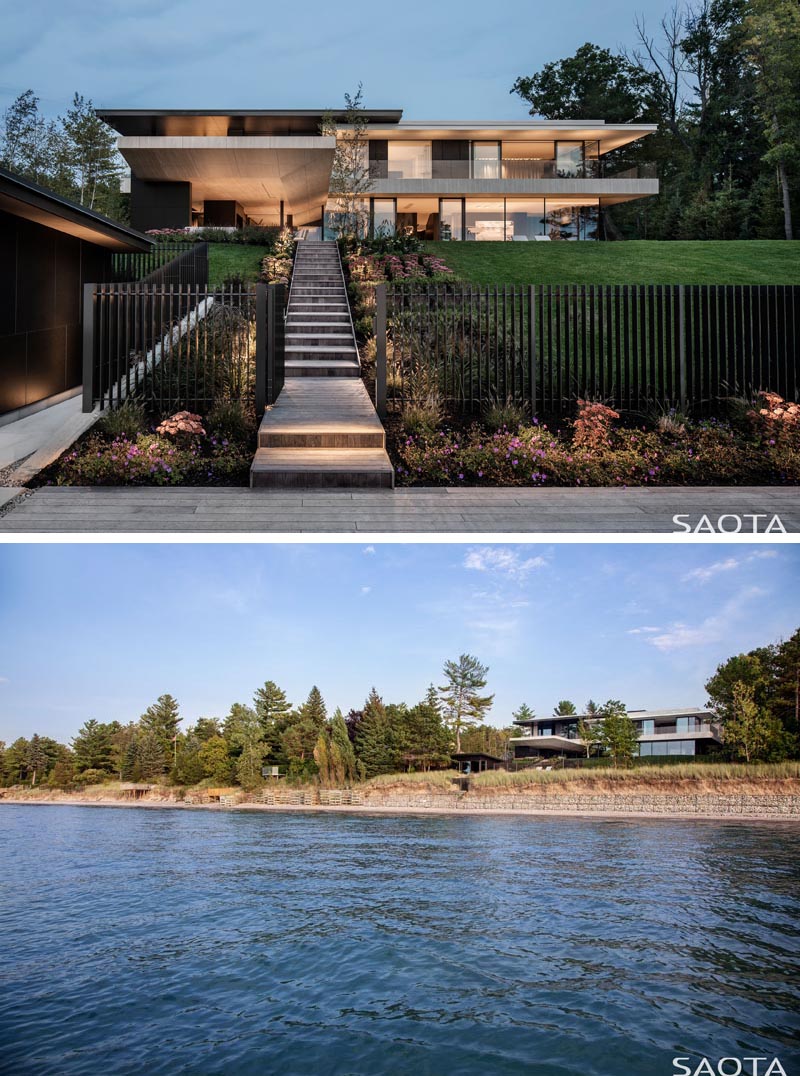 Back inside, we see there's a staircase leading to the upper floor of the home. The staircase is lined with the same ceramic panels as the exterior of the house, while the wood stair treads have hidden lighting underneath them, and a tall window provides views of the trees.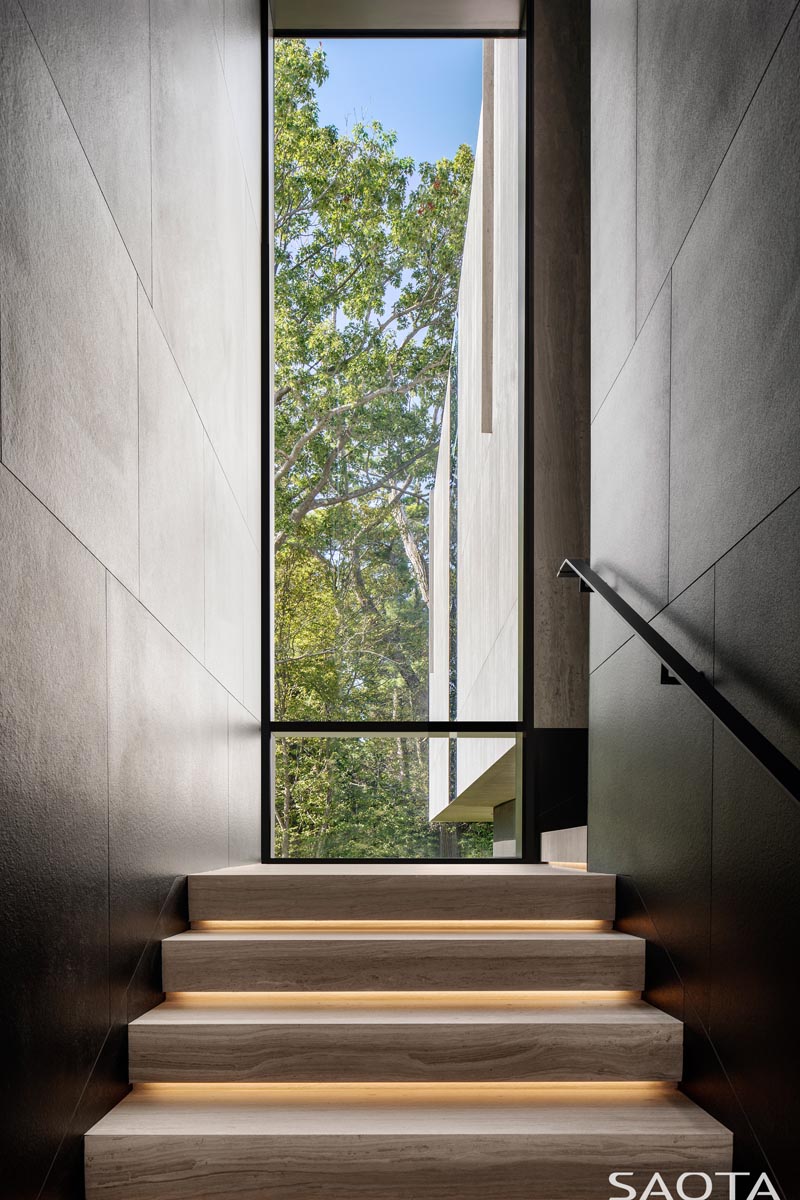 In the master bedroom, walls of glass provide plenty of natural light, and when privacy is needed, grey curtains that match the contemporary rug can be drawn.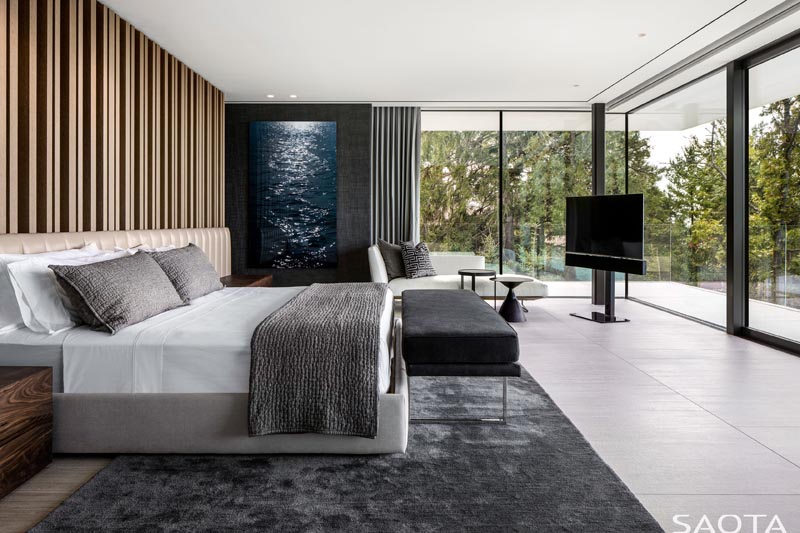 In the master bathroom, a freestanding bathtub is located directly in front of a large picture window that provides an uninterrupted view of the lake, and looks like a moving painting.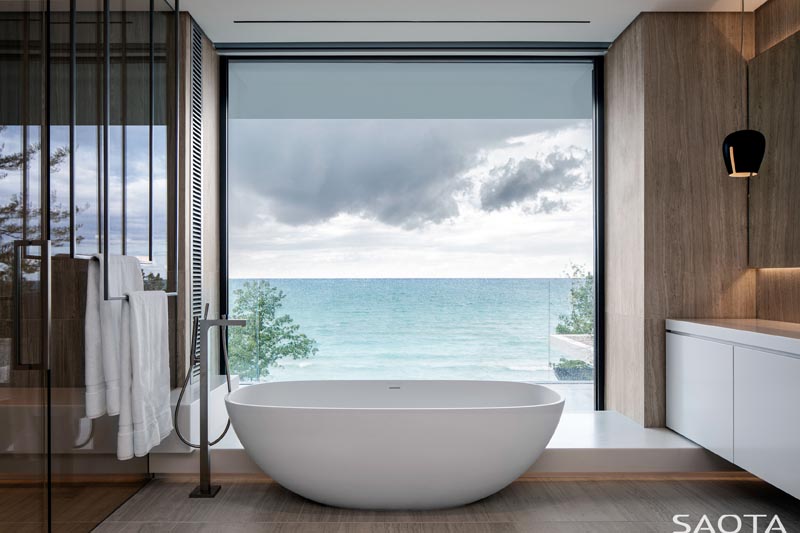 Photography by Adam Letch | Lead Designers: SAOTA | SAOTA Project Team: Mark Bullivant, Johan Basson & Paulina Paz | Architect of Record: Matter Architectural Studio Inc. | Project Manager: Matthew Schneller | Structural Engineer: Concentric Engineering | Electrical Engineer: Capson Electrical | Contractor: MCI Design-Build Corporation | Landscaping: MHLA Inc | Lighting Design: SAOTA with assistance from Lux Populi | Interior Designer: ARRCC