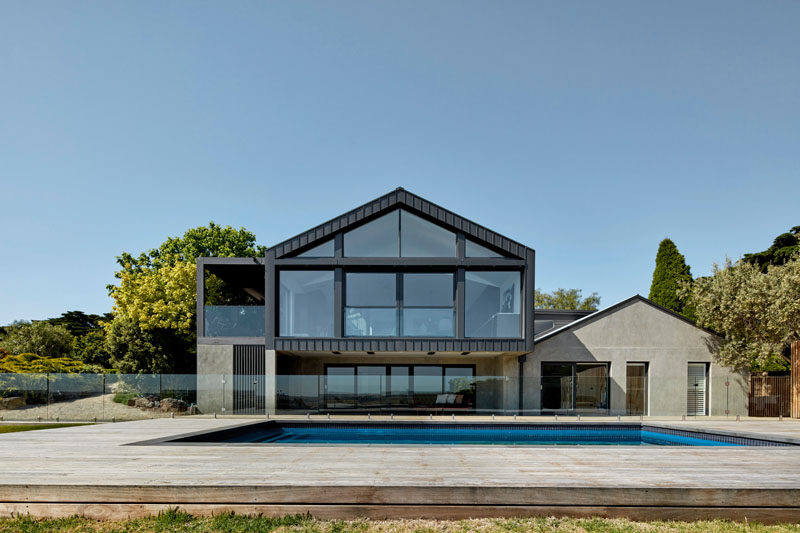 Architecture and interior design firm Tecture, have given a fresh update to a house in Australia, that had been the first home their clients bought when they were in their 20's.
The home owners had been looking at the property being reimagined by an architect for several years, and with the help of Tecture and builder Built By Wilson, they were able to create a modern home that suits their lifestyle today.
Black colorbond cladding was used for the new additions to create a striking contrast to the existing structure, which was rendered in a grey concrete.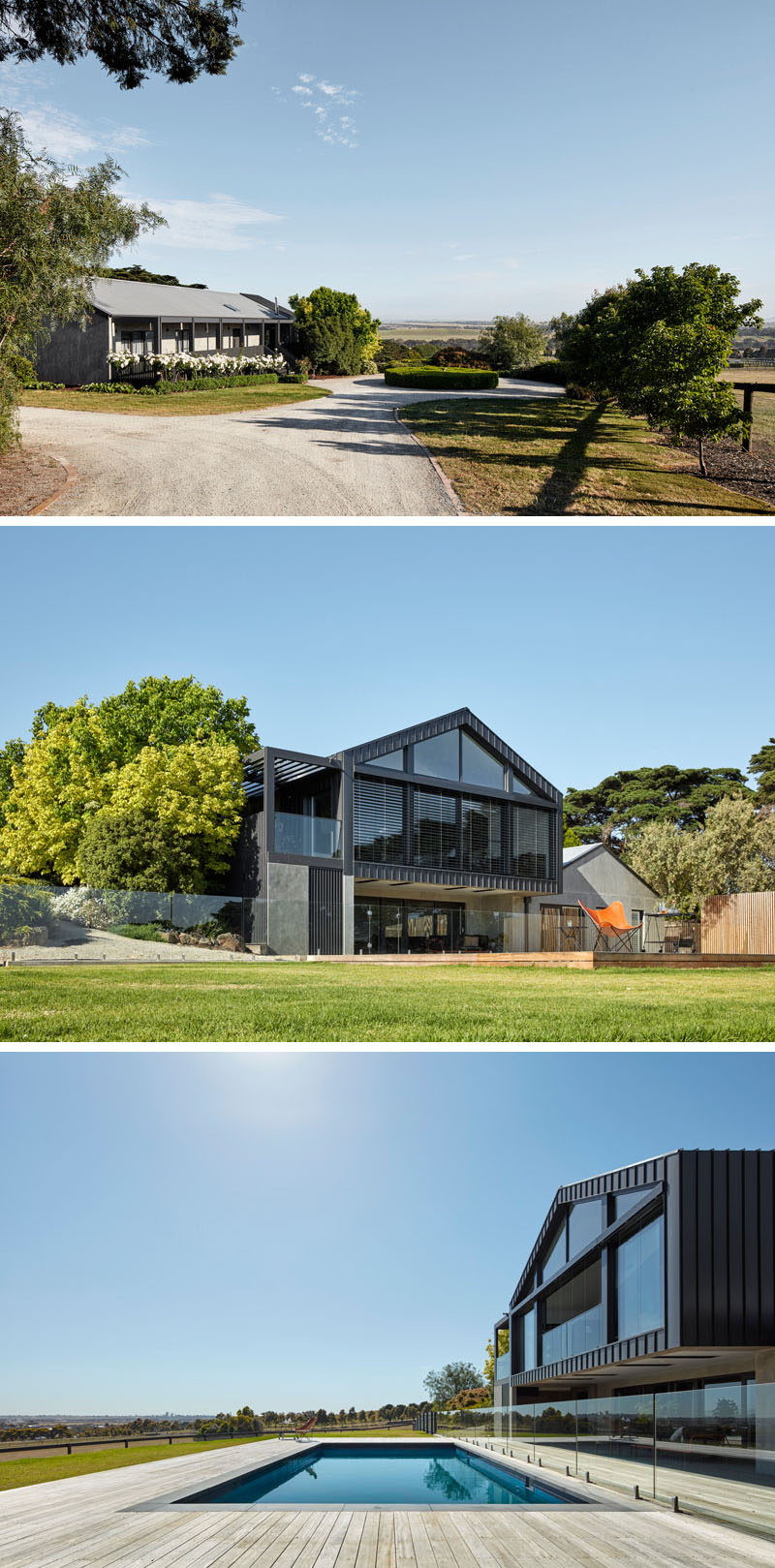 ---
Inside, the entry remained in the same location, but by shifting a corridor alignment the architects were able to create a formal entry which set the tone for the spatial layout within.
---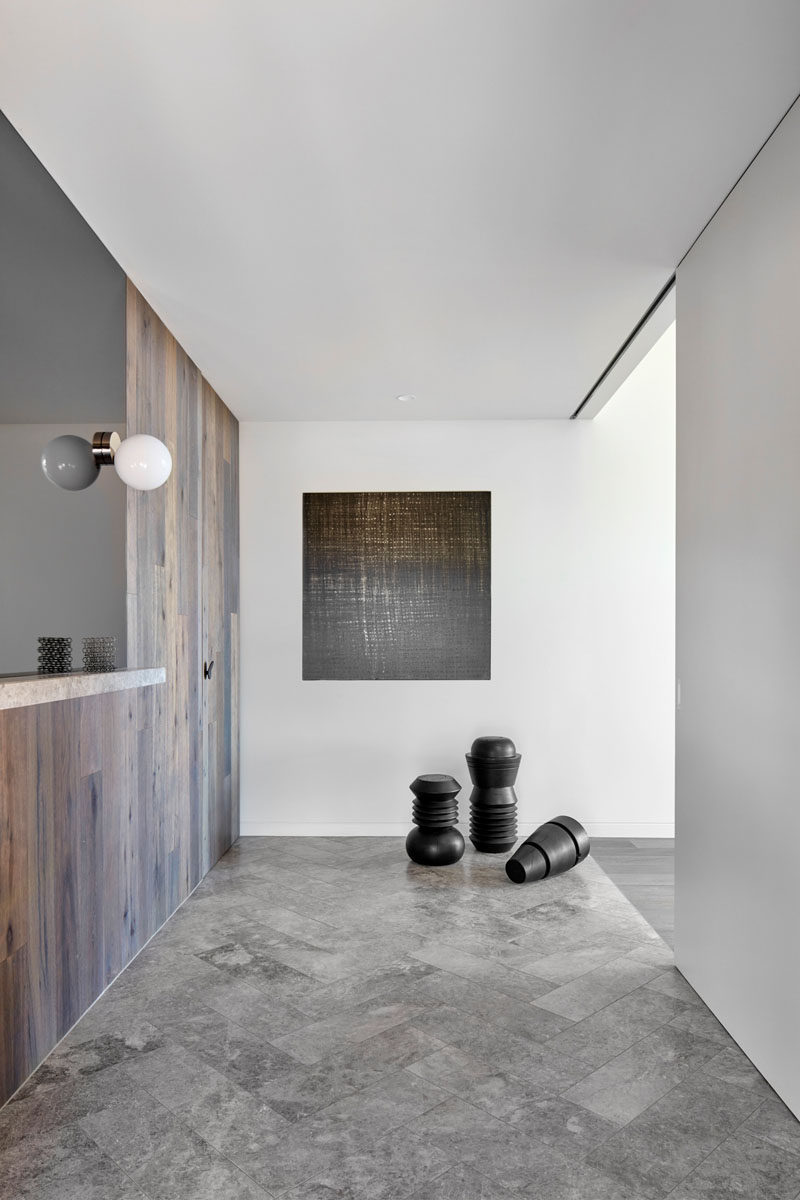 ---
The entryway opens up to a large great room, with the kitchen and dining room along one side, and the living room on the other. Dark wood cabinets have been paired with light countertops in the kitchen.
---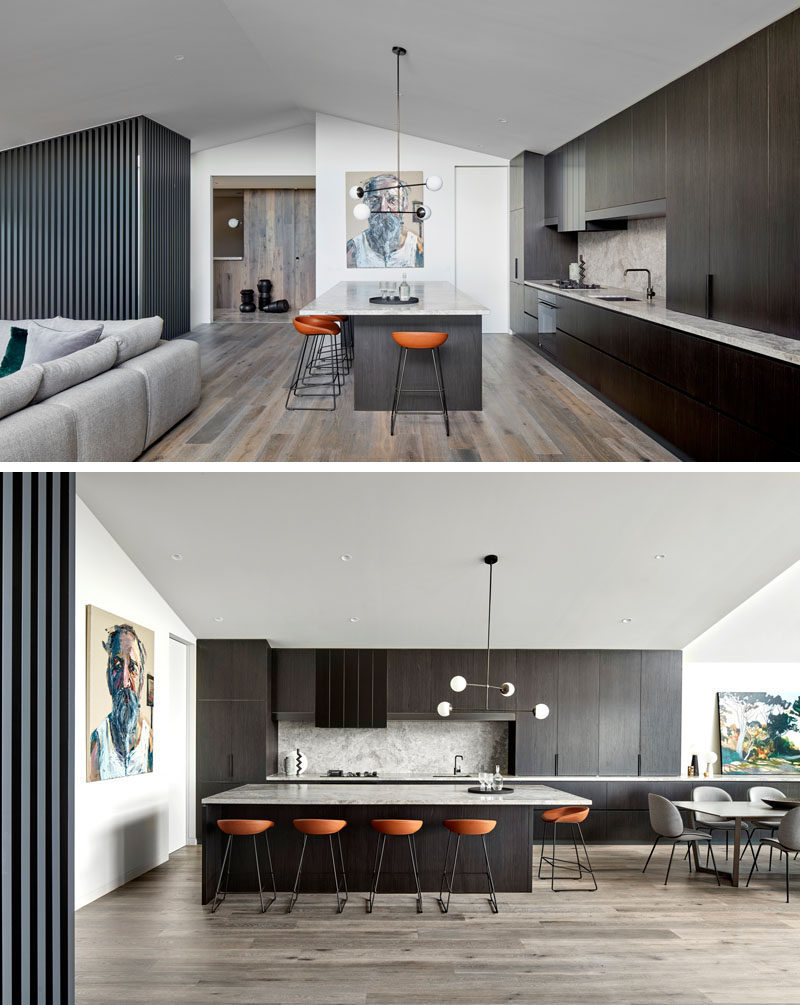 ---
The counter and lower cabinets of the kitchen also continuing through to the dining area, acting as a sideboard.
---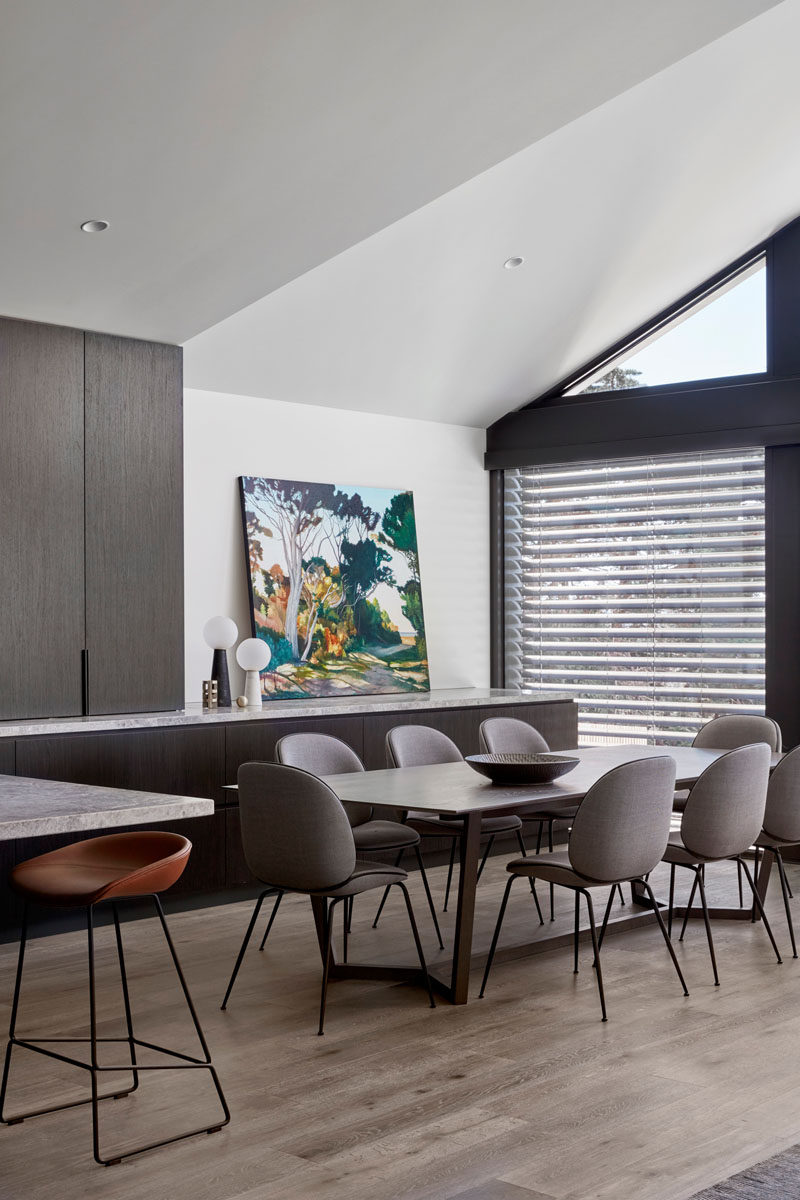 ---
The open plan room has a gabled ceiling and a wall full of windows with a large sliding door that can opened to let the fresh air in. The couch in the living room is focused on the fireplace, which adds warmth on a cool night.
---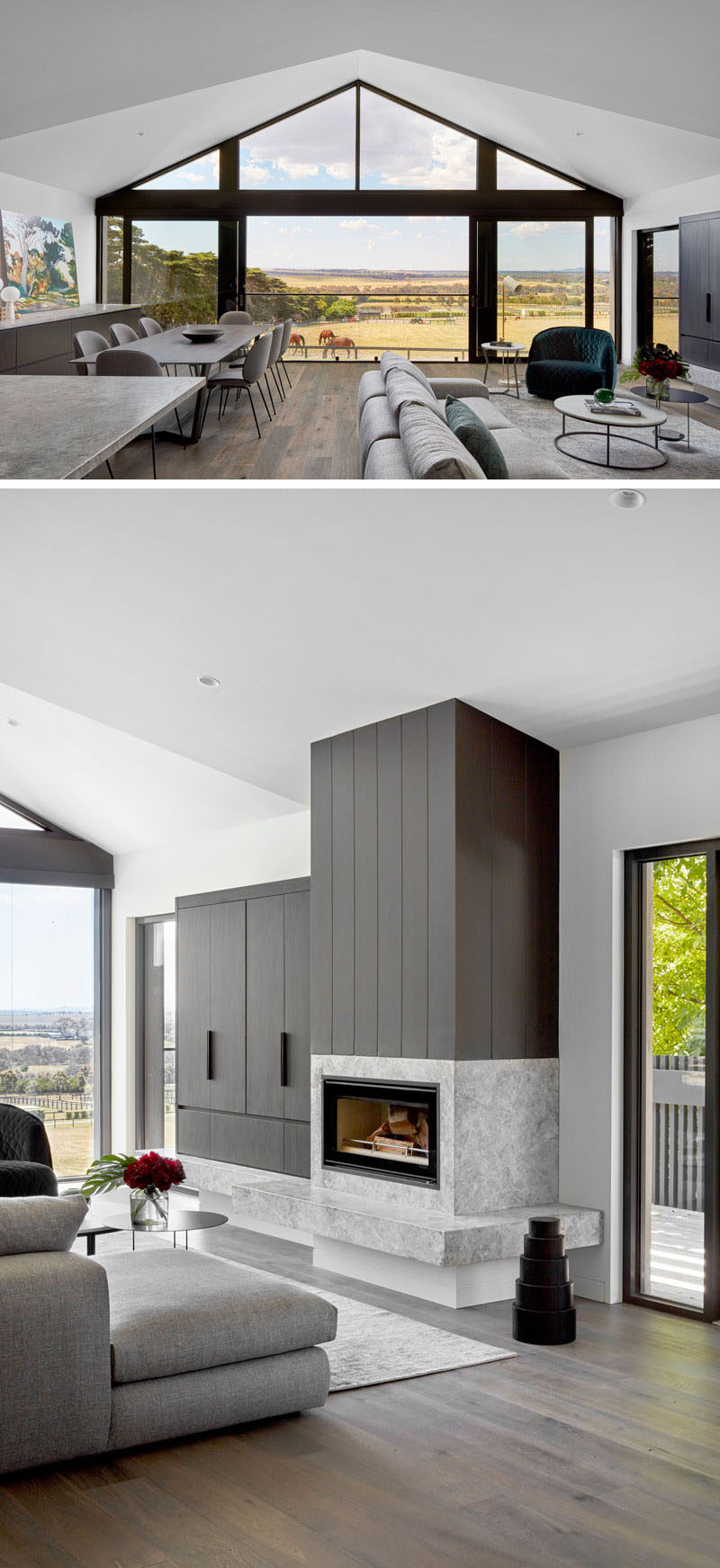 ---
Off to the side of the living room are doors that open to the verandah that can be seen from the driveway.
---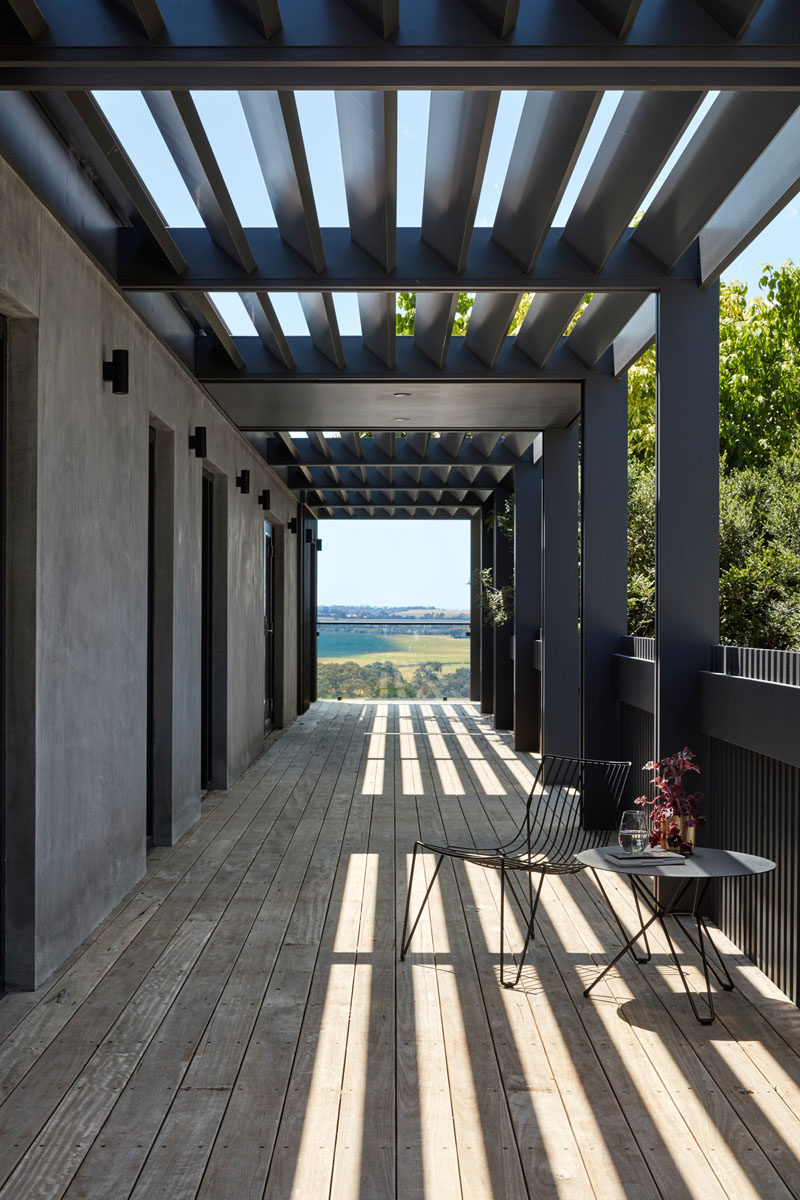 ---
Back inside, and there's stairs that lead down to the other areas of the house. A custom Volker Haug pendant in iron bronze with interlocking chains hangs delicately within the stair void.
---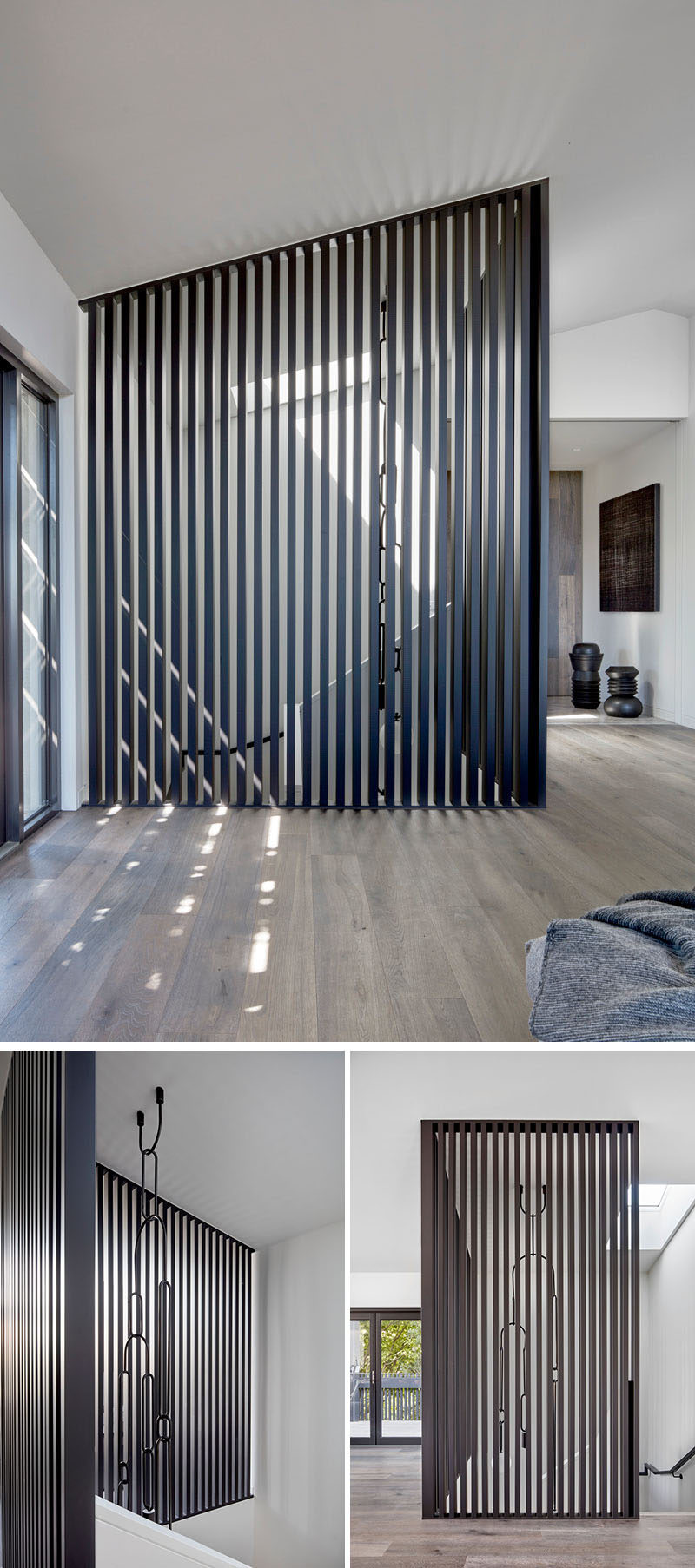 ---
In the home office, dark cabinets with open shelving contrast the white walls, while the orange and black chair adds a pop of color.
---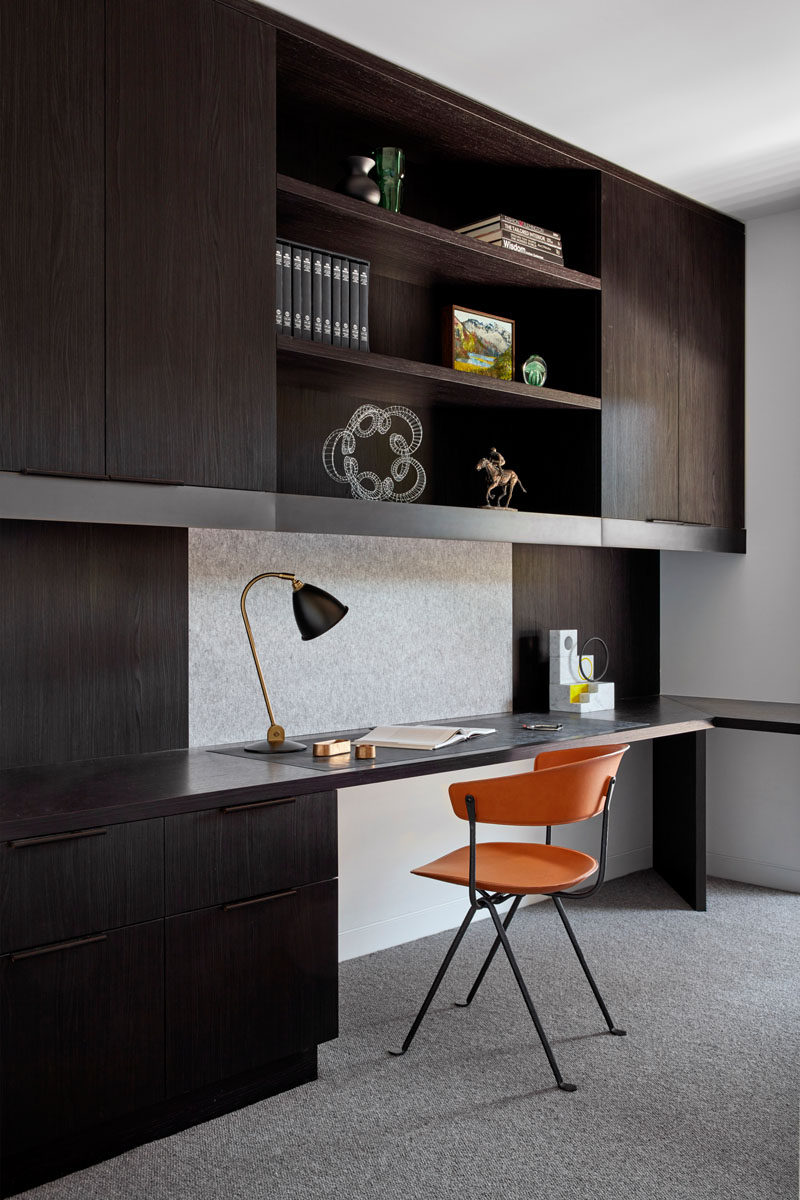 ---
In the bedroom, simple furnishings create a luxurious and calm atmosphere.
---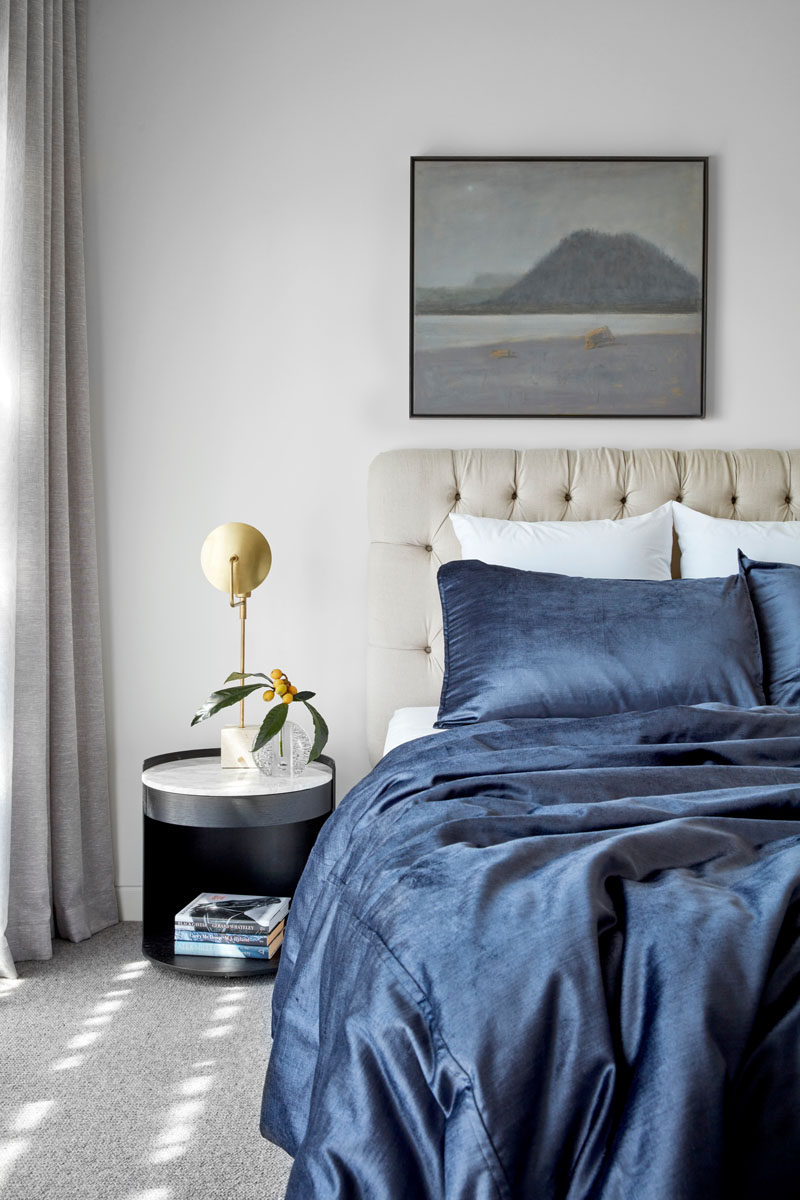 ---
In the bathroom, a skylight adds natural light to the space, while the large mirror helps to reflect the light.
---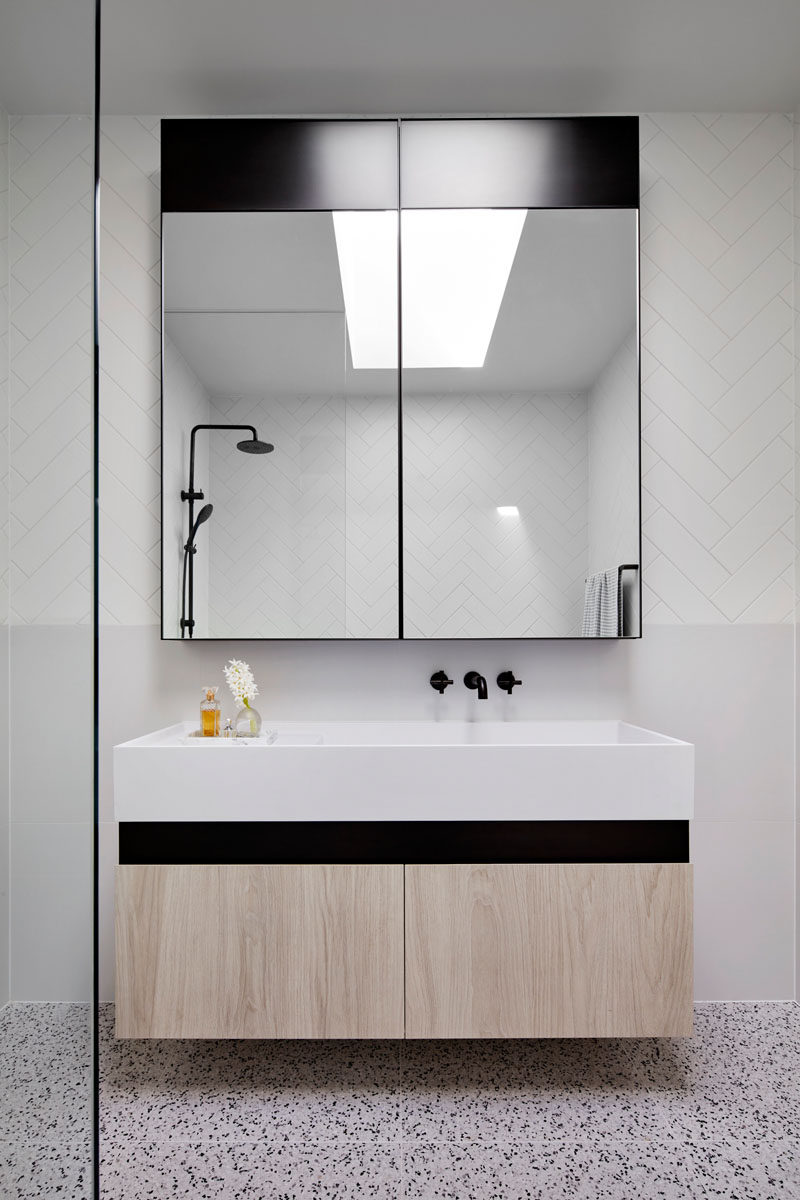 Photography by Peter Clarke | Builder: Built By Wilson | Art and Styling Direction: Swee Design
---