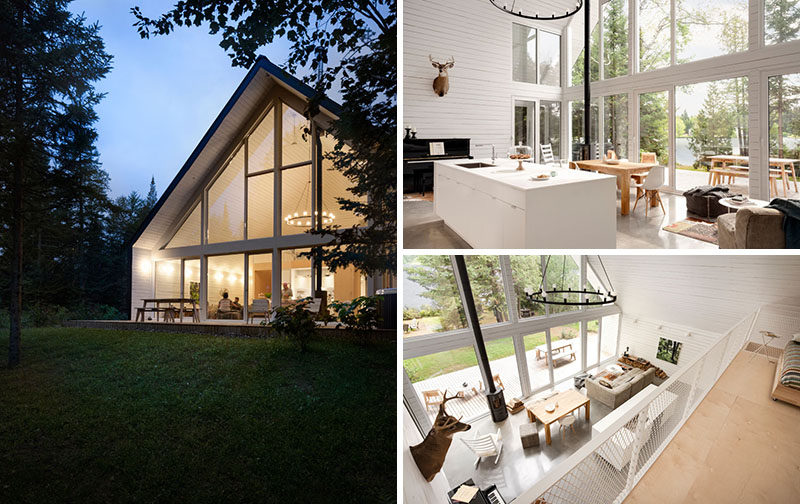 Taking inspiration from the typical architecture of an alpine chalet, Canadian design firm la SHED have designed this lakeside chalet in Lanaudière, Quebec.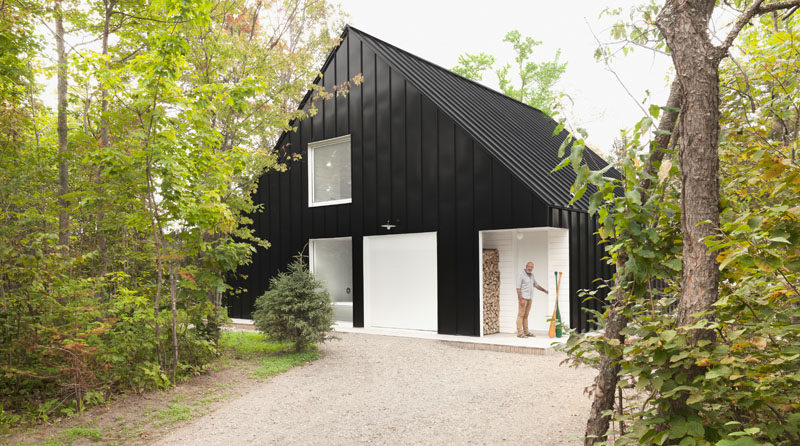 ---
Hidden behind the trees, Chalet de la Plage has been designed to face the lake and large windows show off the light at night.
---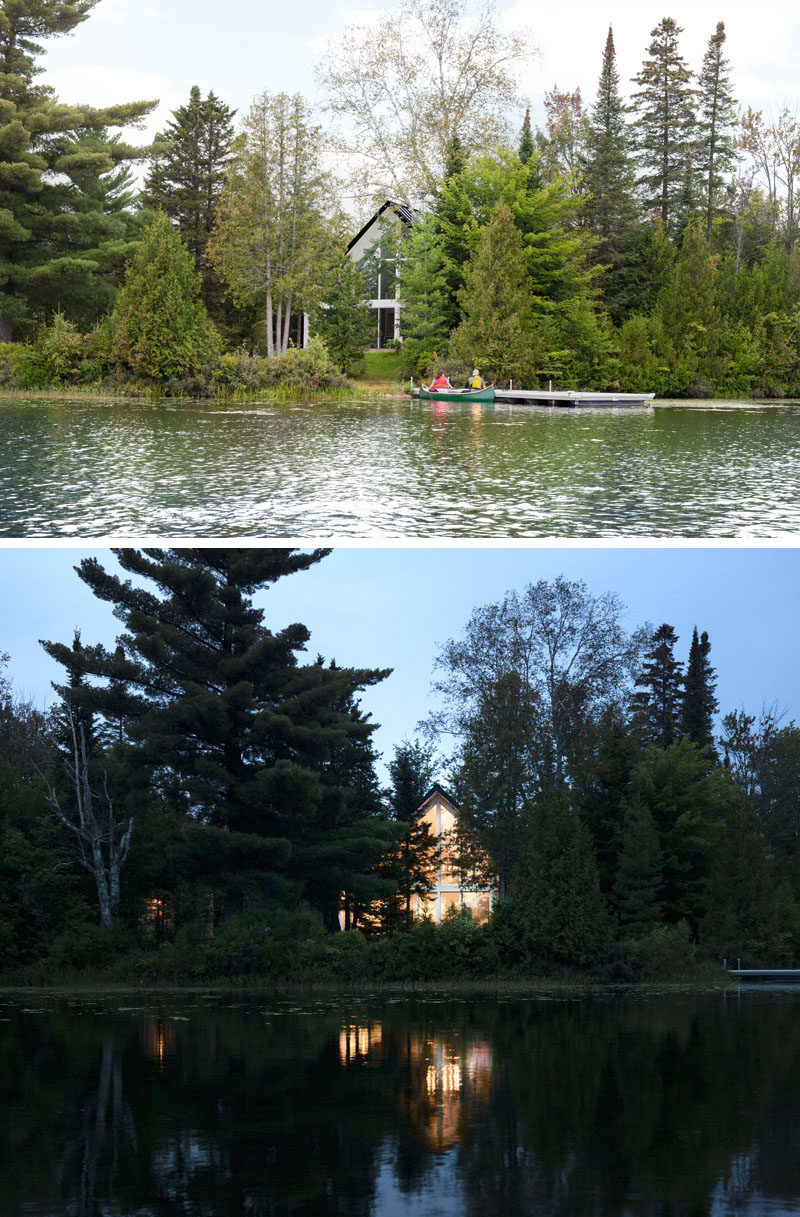 ---
The large windows are set back from the shell of the building creating an overhang.
---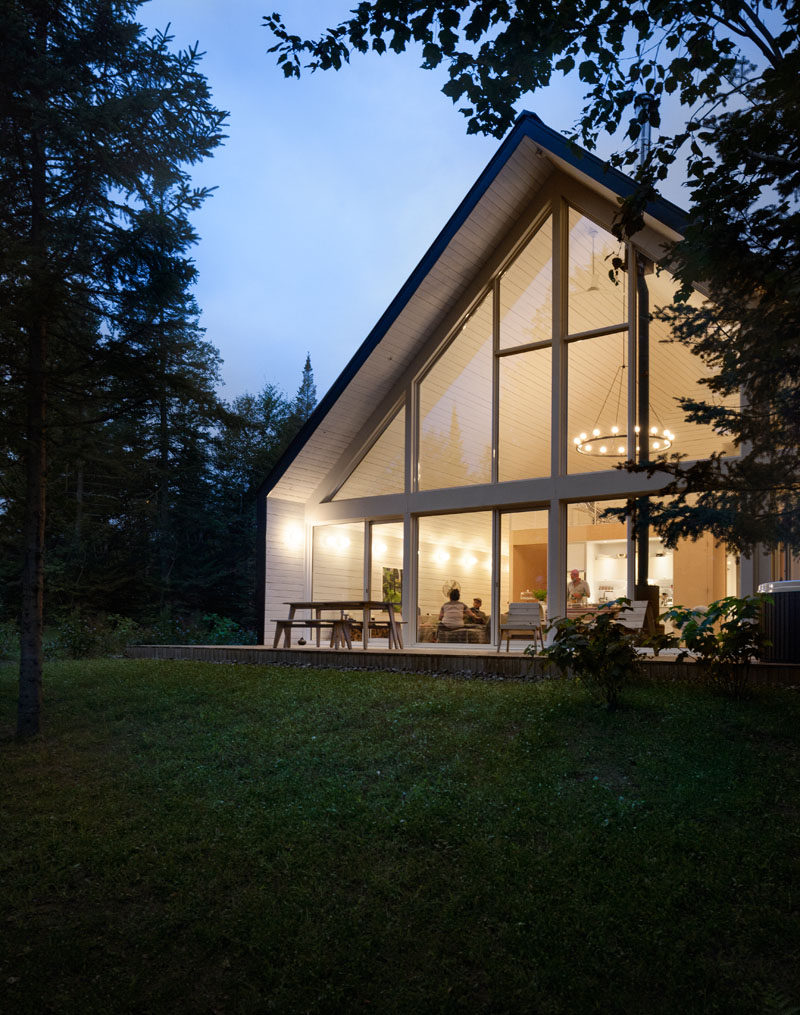 ---
Outside, there's a wooden deck with plenty of room for outdoor dining and entertaining.
---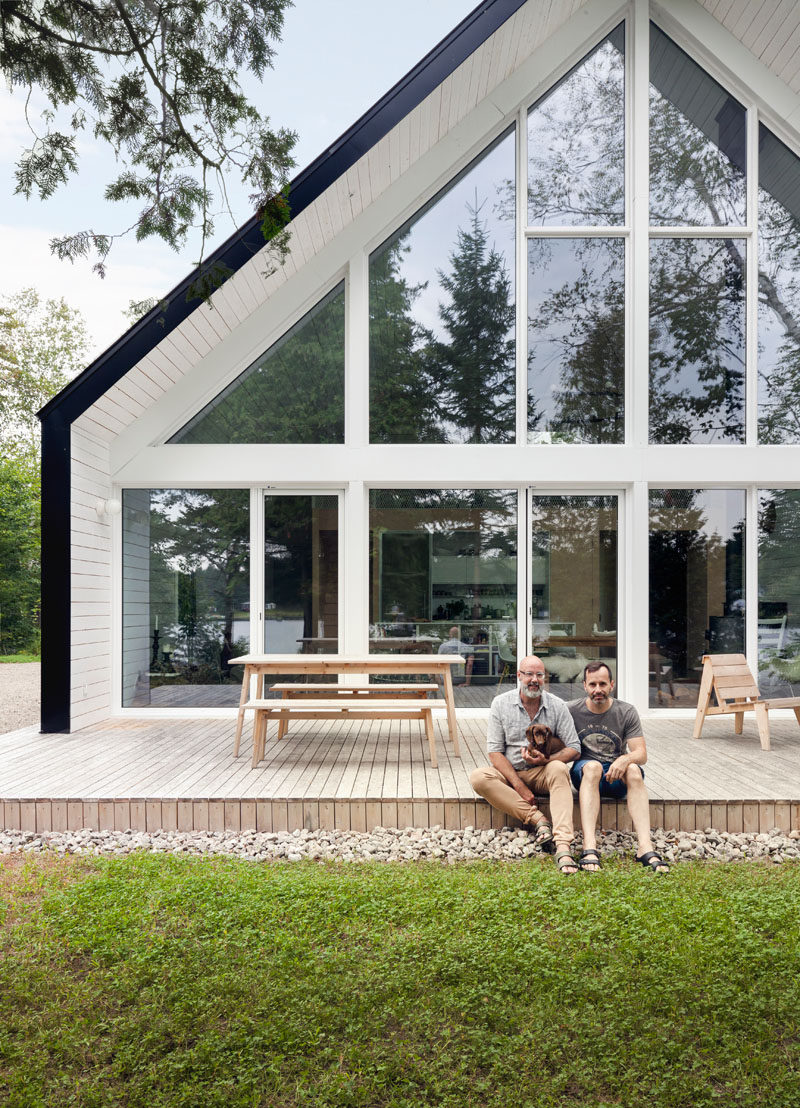 ---
Inside, the walls are covered in white painted wood, keeping the interior bright.
---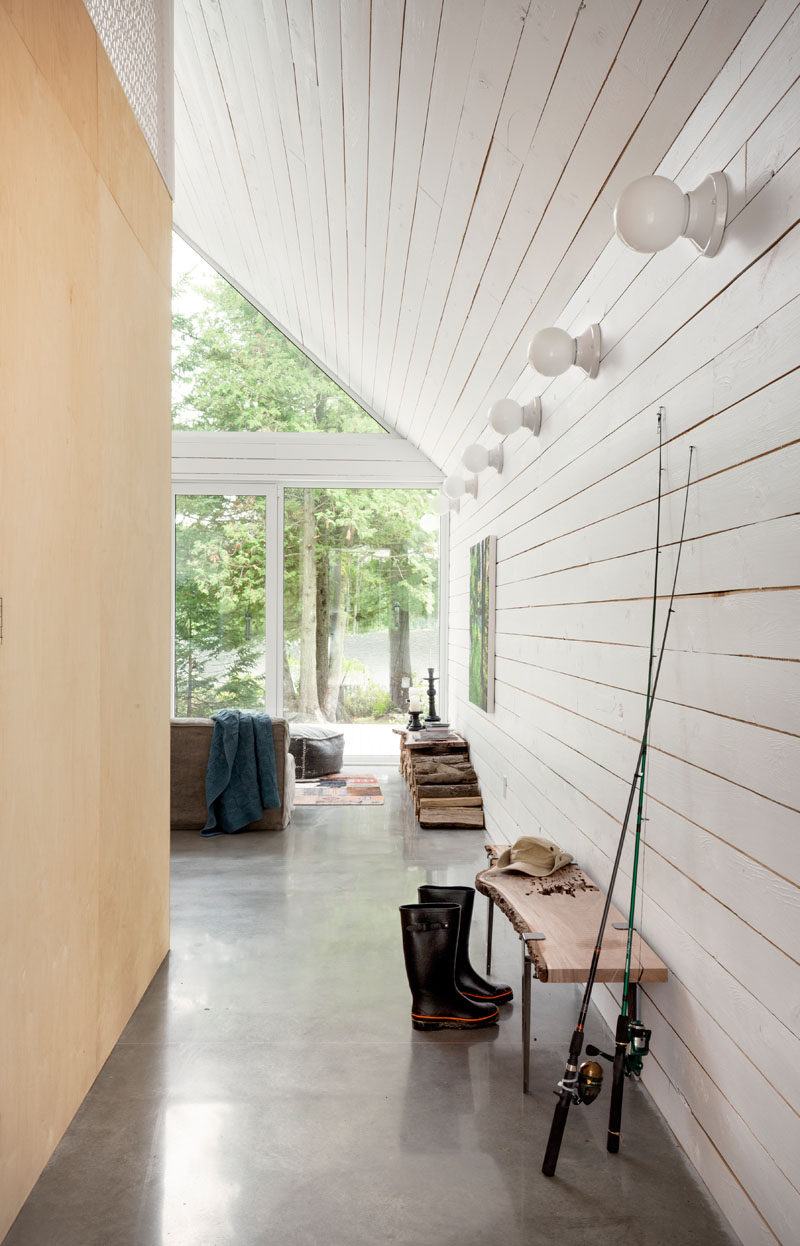 ---
Polished concrete floors have been used throughout the home, like in the main living, dining, and kitchen area.
---

---
In the kitchen, the large white island has shelving on one side, ideal for storing books and games. Above the kitchen is a loft with additional living space.
---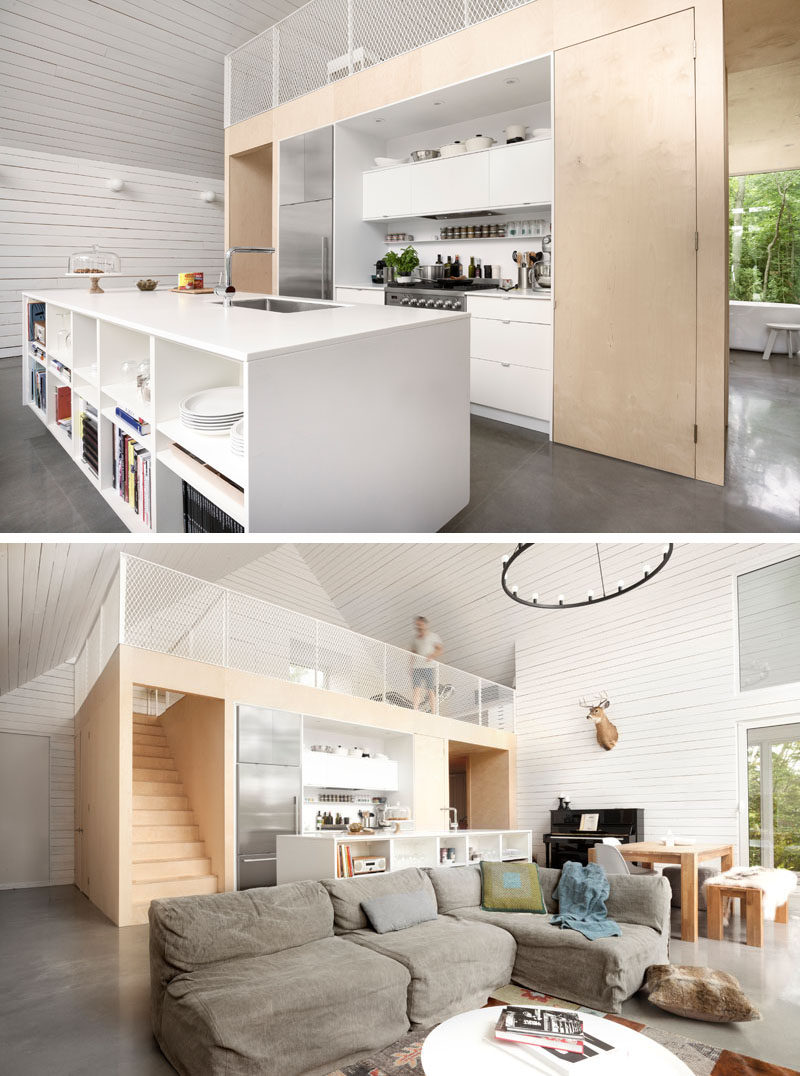 ---
Behind the kitchen there's a smaller, quieter room for reading that has views of the trees.
---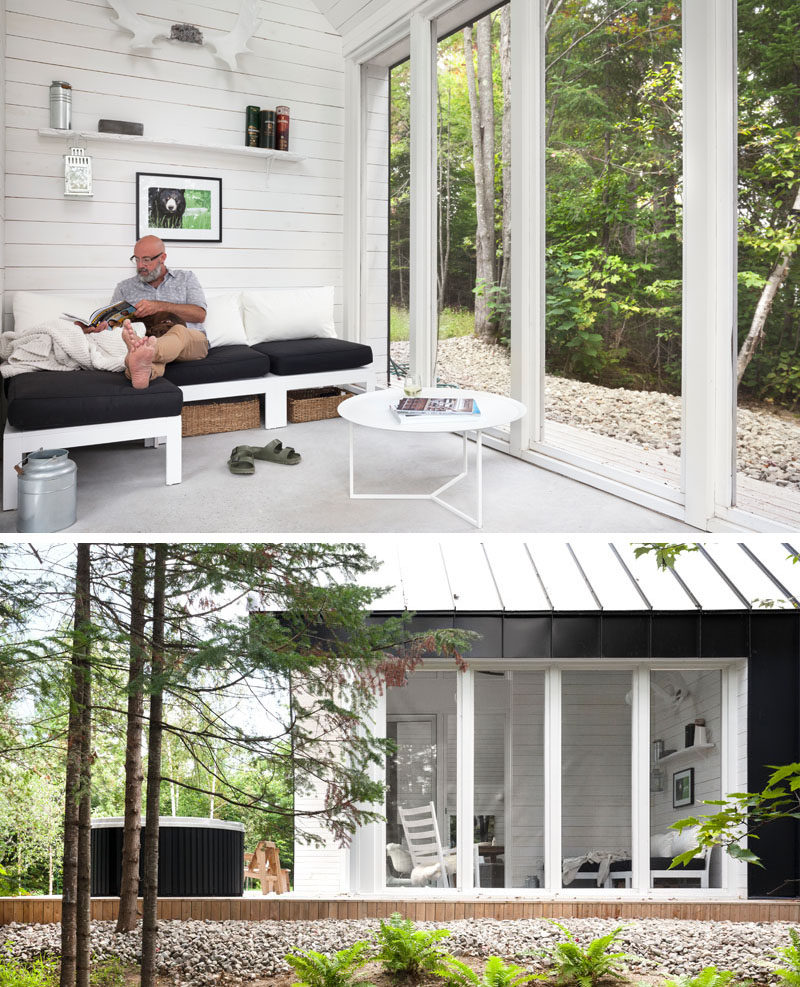 ---
In the bedroom, light wood and soft white curtains help to warm the space up.
---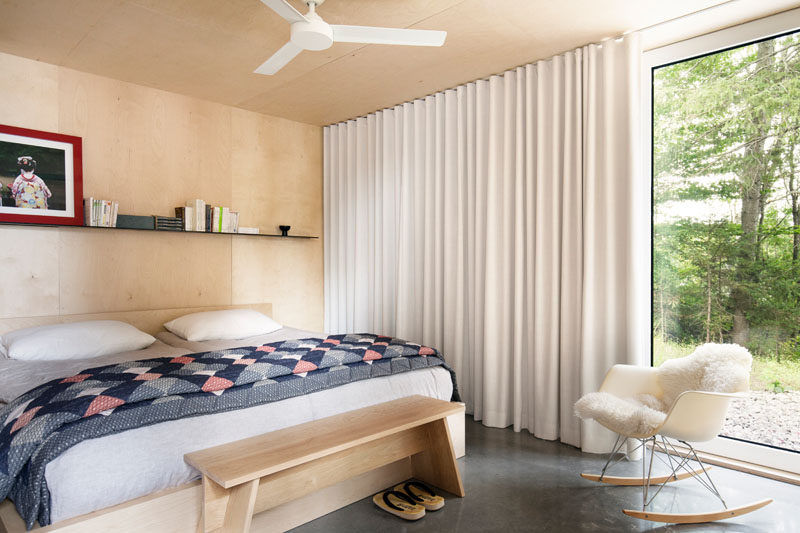 ---
In the bathroom, a large window directly in front of the bath allows for an uninterrupted view of the outdoors.
---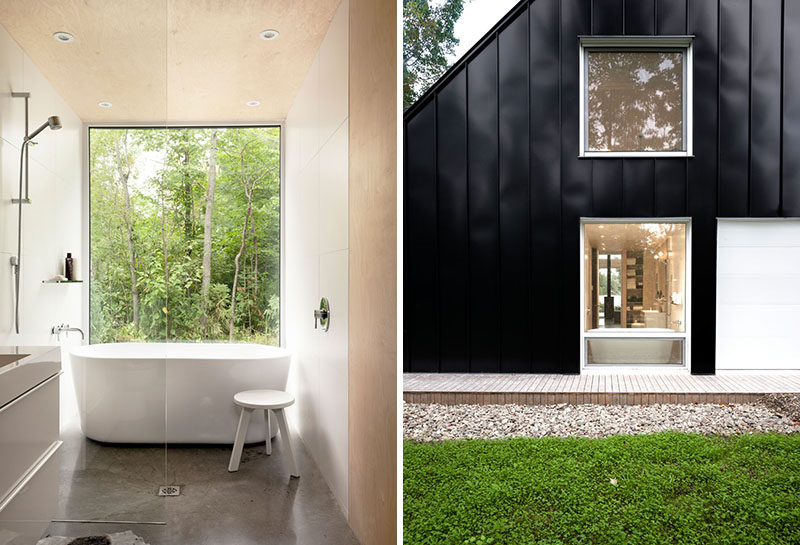 ---
Back to the main living space, here's the view from the loft above the kitchen.
---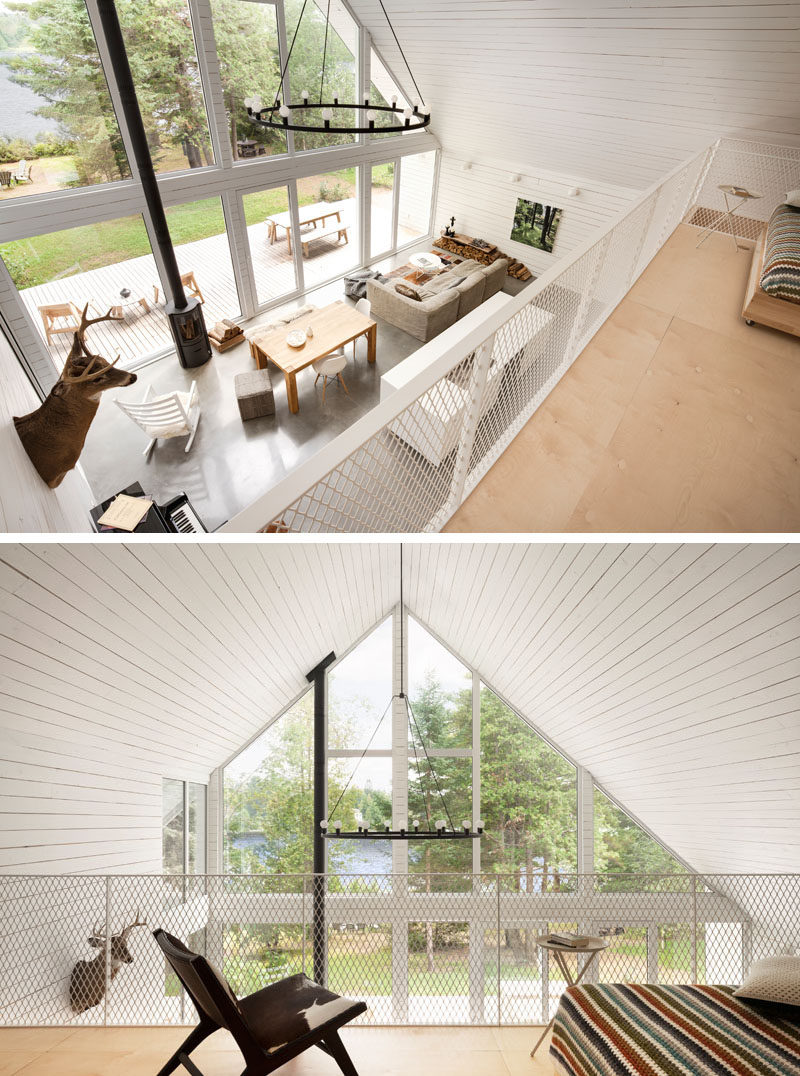 ---
There's a window seat that's set back within the wall, creating the perfect reading nook.
---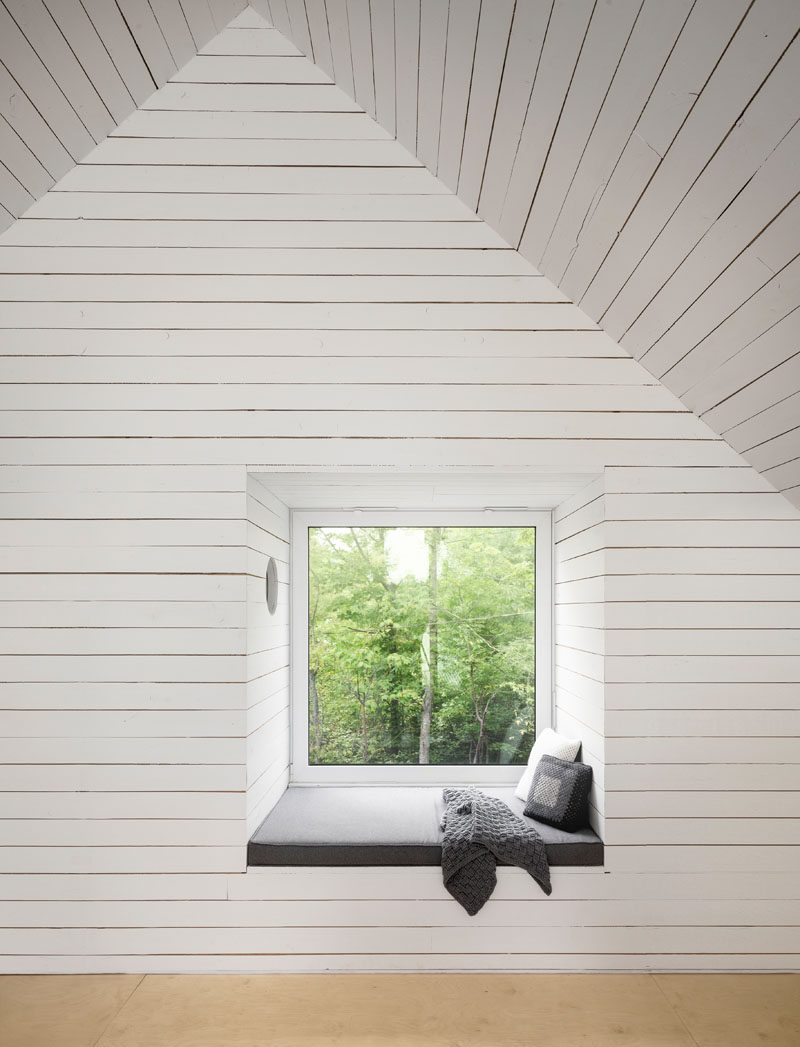 ---
There's also a space for working with a built-in extra long desk.
---