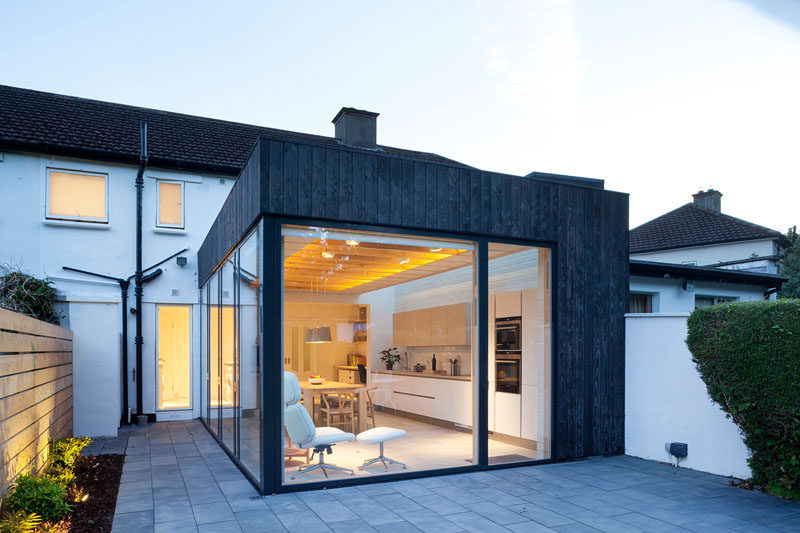 Architect Stephen Kavanagh was commissioned to design an extension and the refurbishment of his childhood home in Dublin, Ireland.
The current owners of the 3 bedroom terrace house, Stephen's parents, wanted to have a space that was light and spacious, and would allow them to engage with their large garden, which was previously hidden from view.
The new extension, covered in charred timber cladding, contrasts the original white terrace house and provides a durable exterior and monochrome palette.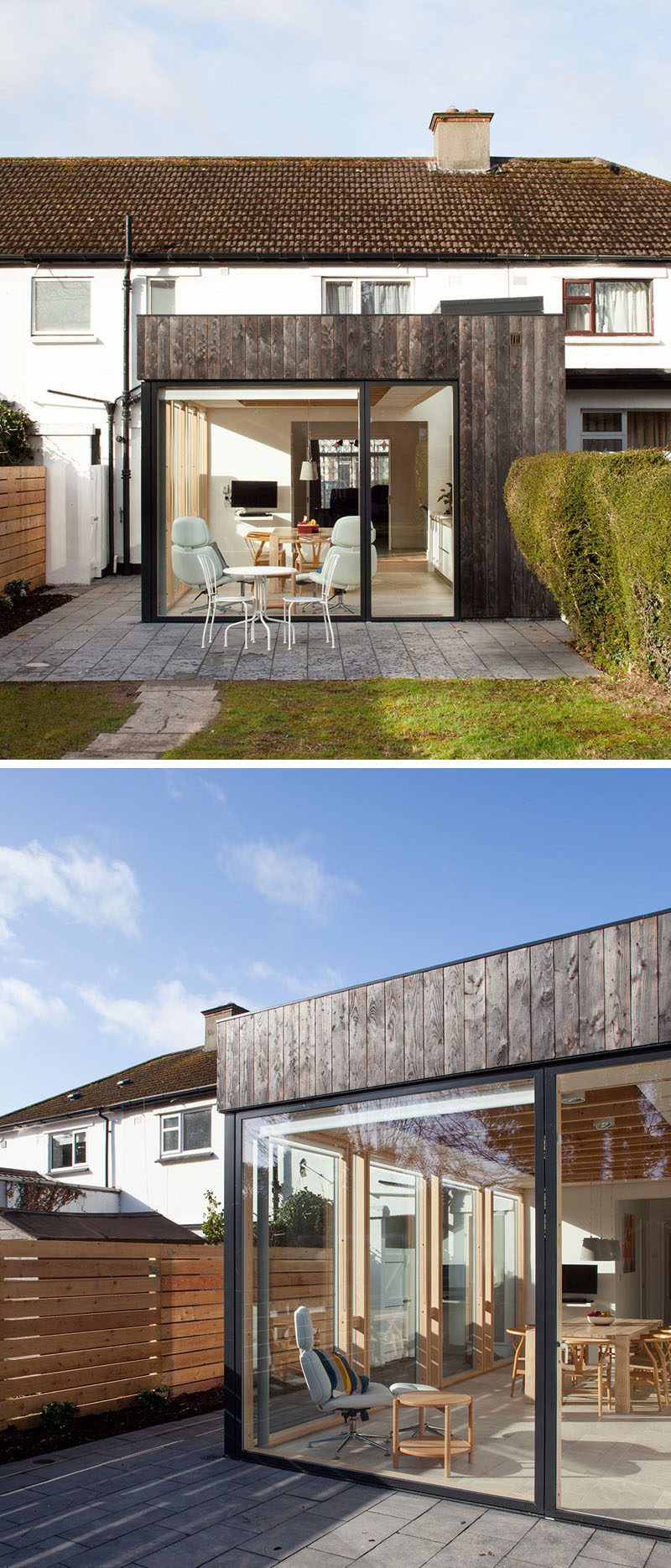 ---
Large floor to ceiling windows and a glass door were used to fulfill the clients requests to see their garden and to have a bright space.
---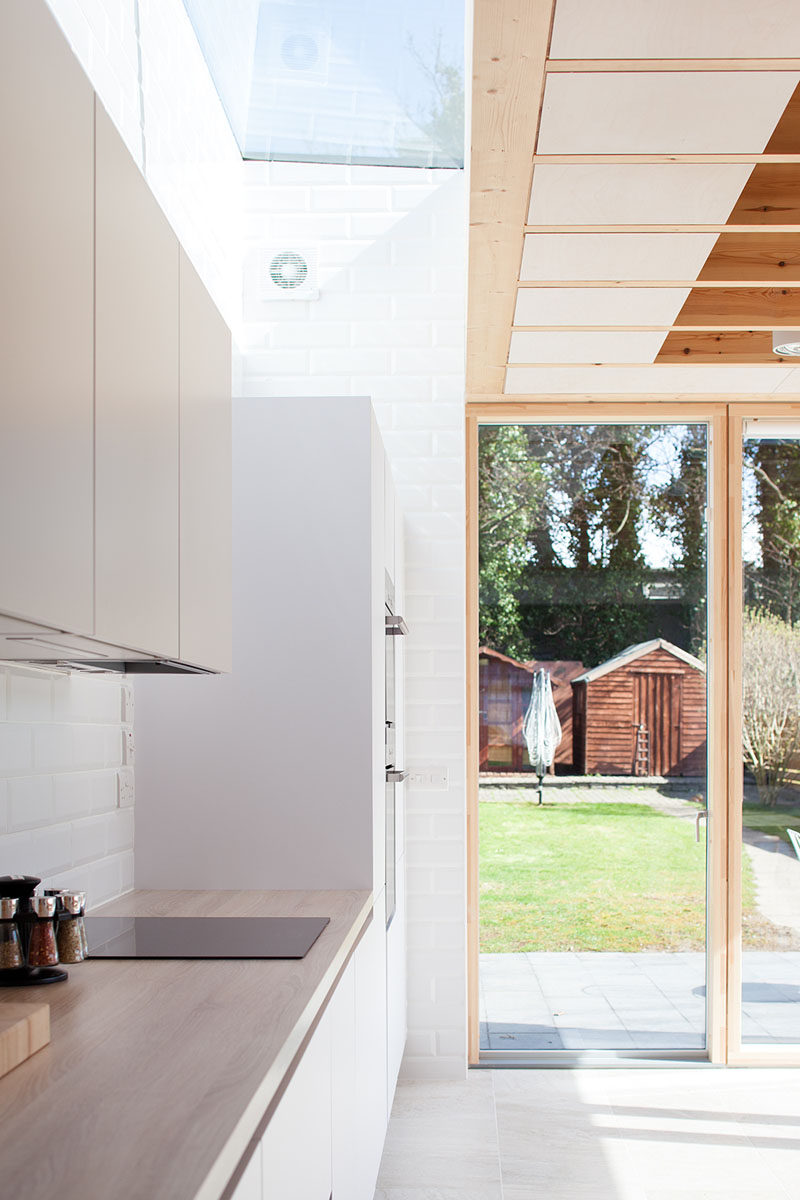 ---
The extension includes a dining table and a kitchen. Three concrete pendant lights anchor the dining table and chairs in the room.
---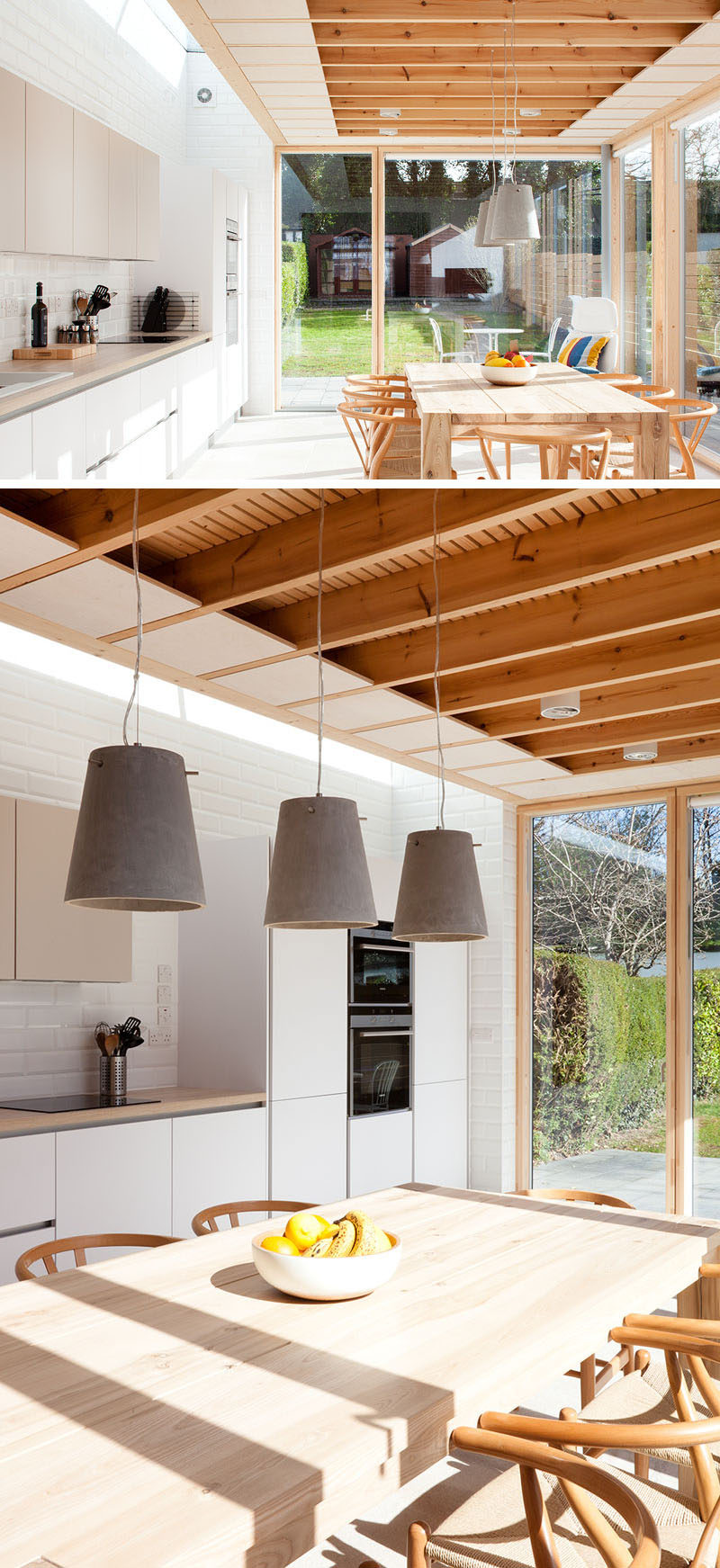 ---
The kitchen with white and tan cabinets is positioned along the wall, while white tiles help to reflect the light from the skylight above the kitchen.
---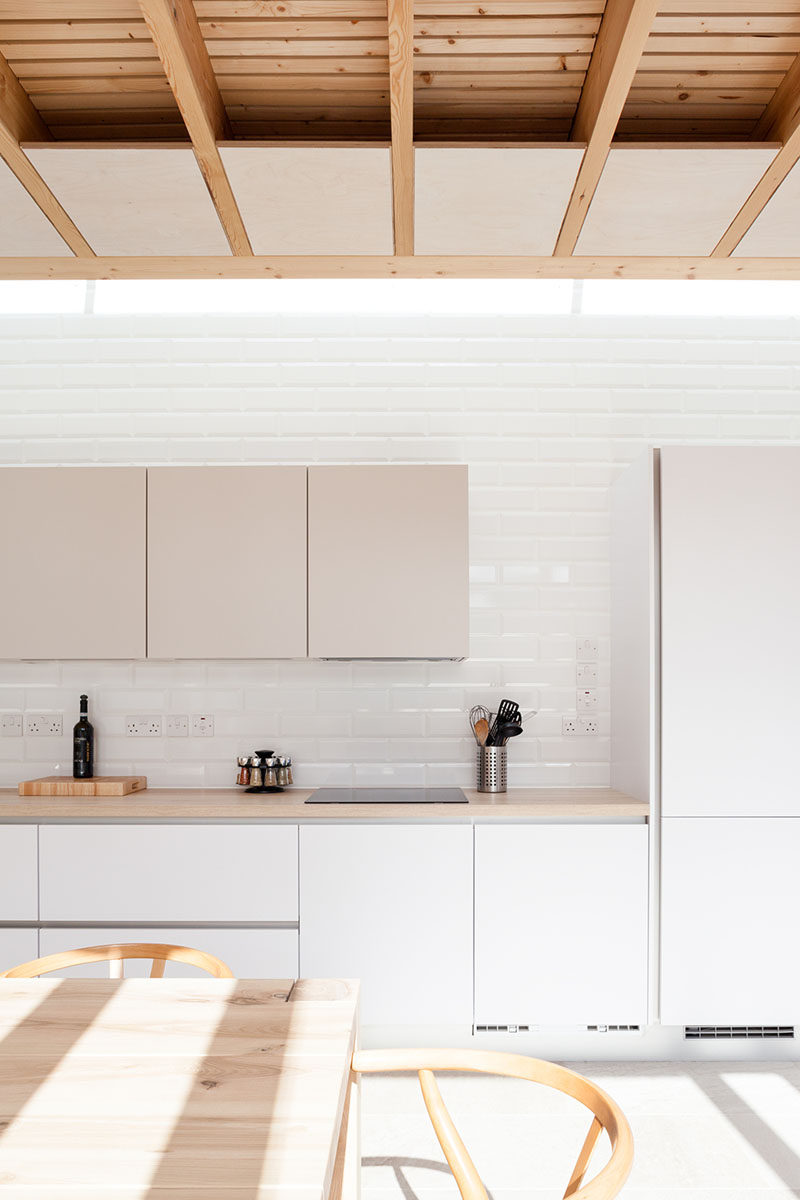 ---
At night, the space is lit up with concealed LED strips that are located within the ceiling to highlight the exposed timber joists and to create a calm and relaxing atmosphere.
---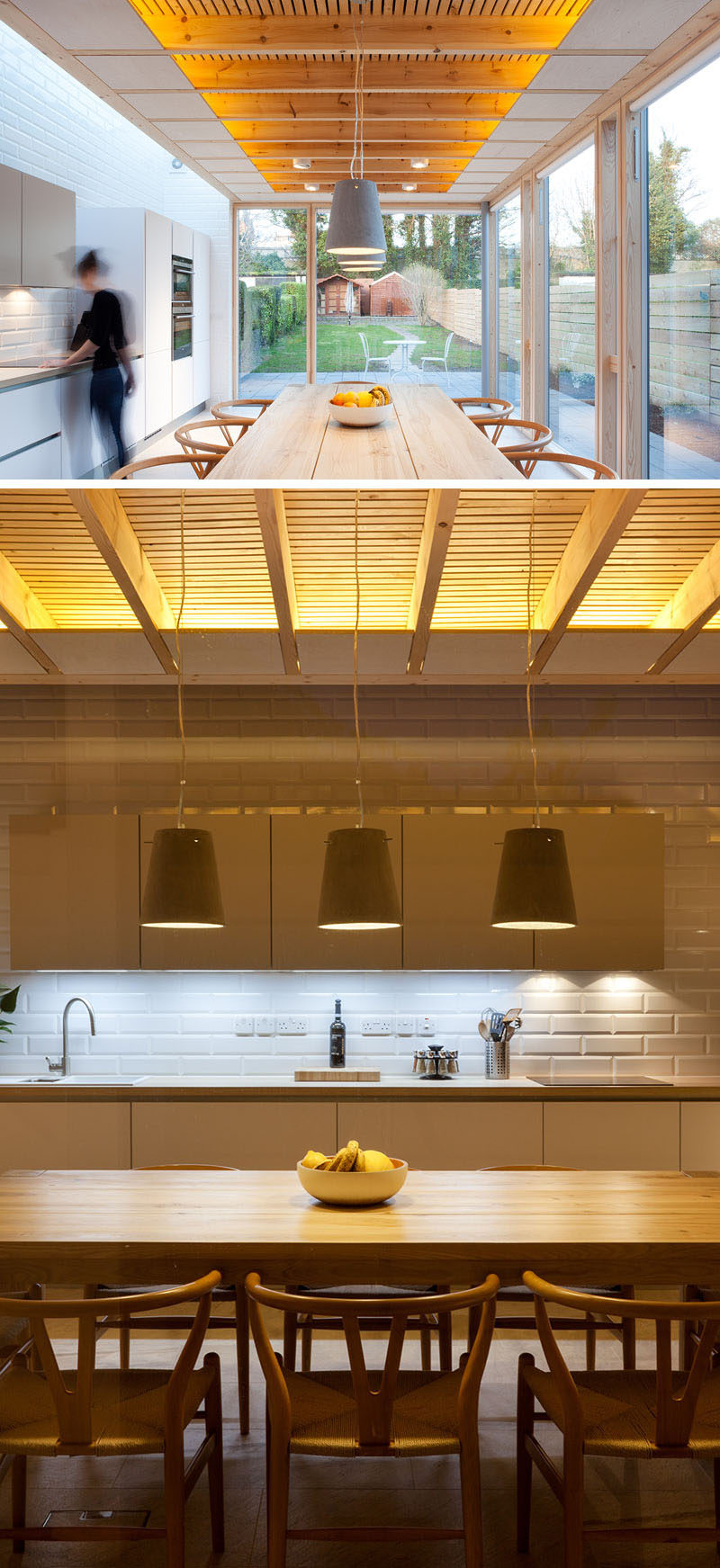 ---