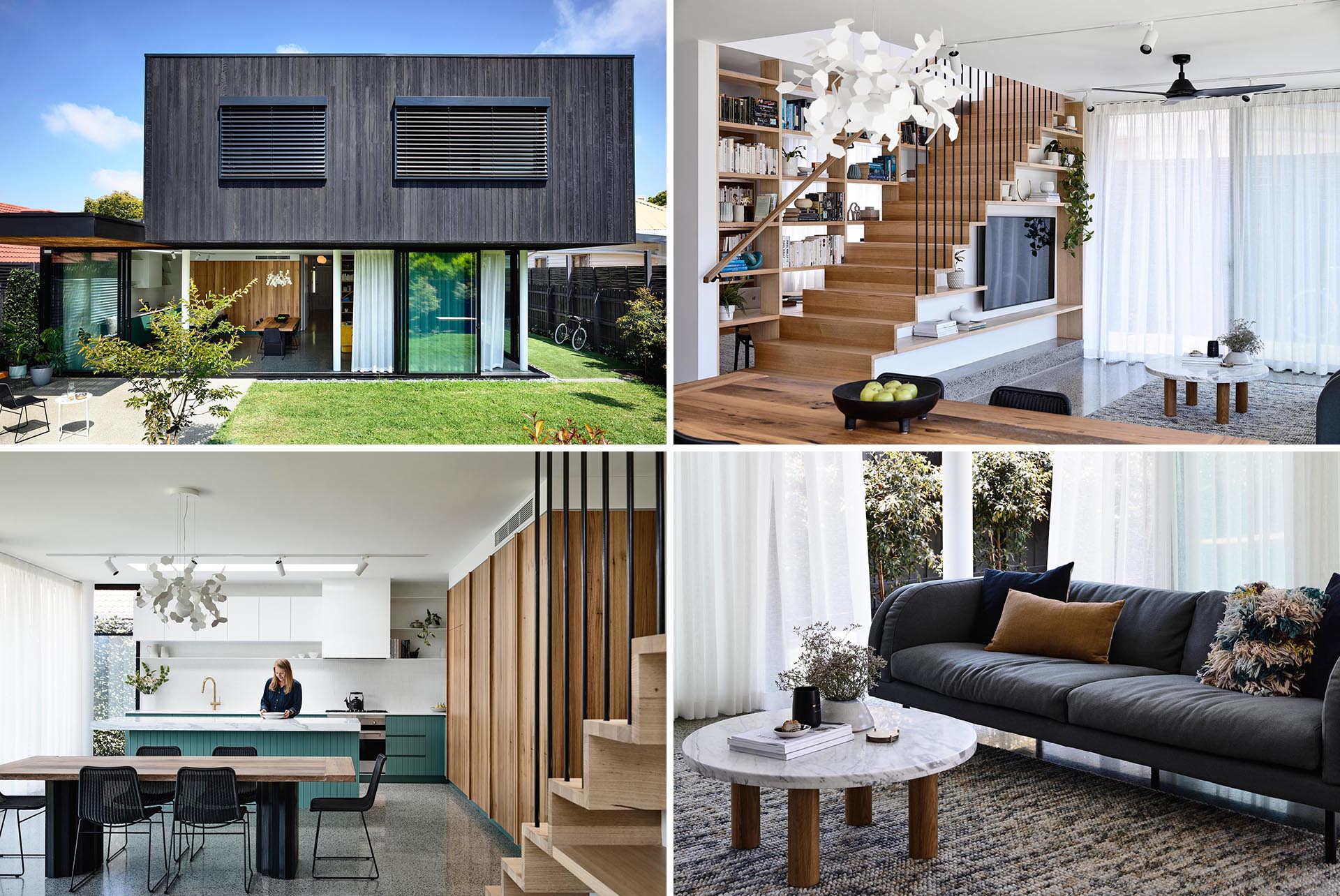 Ben Callery Architects has designed a modern house named 'Paperback' in Melbourne, Australia, for a family of four including two publishers who frequently work from home.
The exterior of the home includes a lower level with glass walls, and an upper level of charred black hardwood.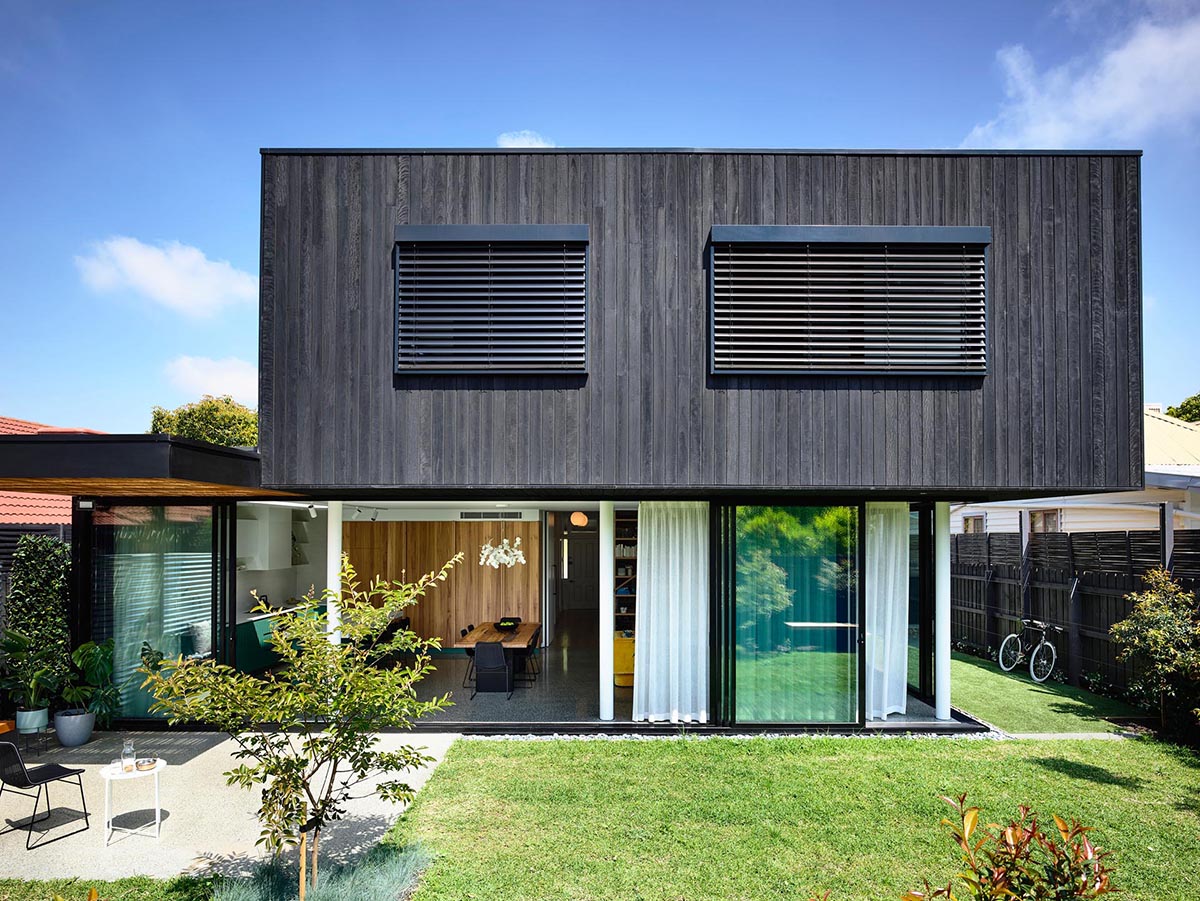 The cantilevered upper floor provides summer shade to rooms below while letting in the low winter sun.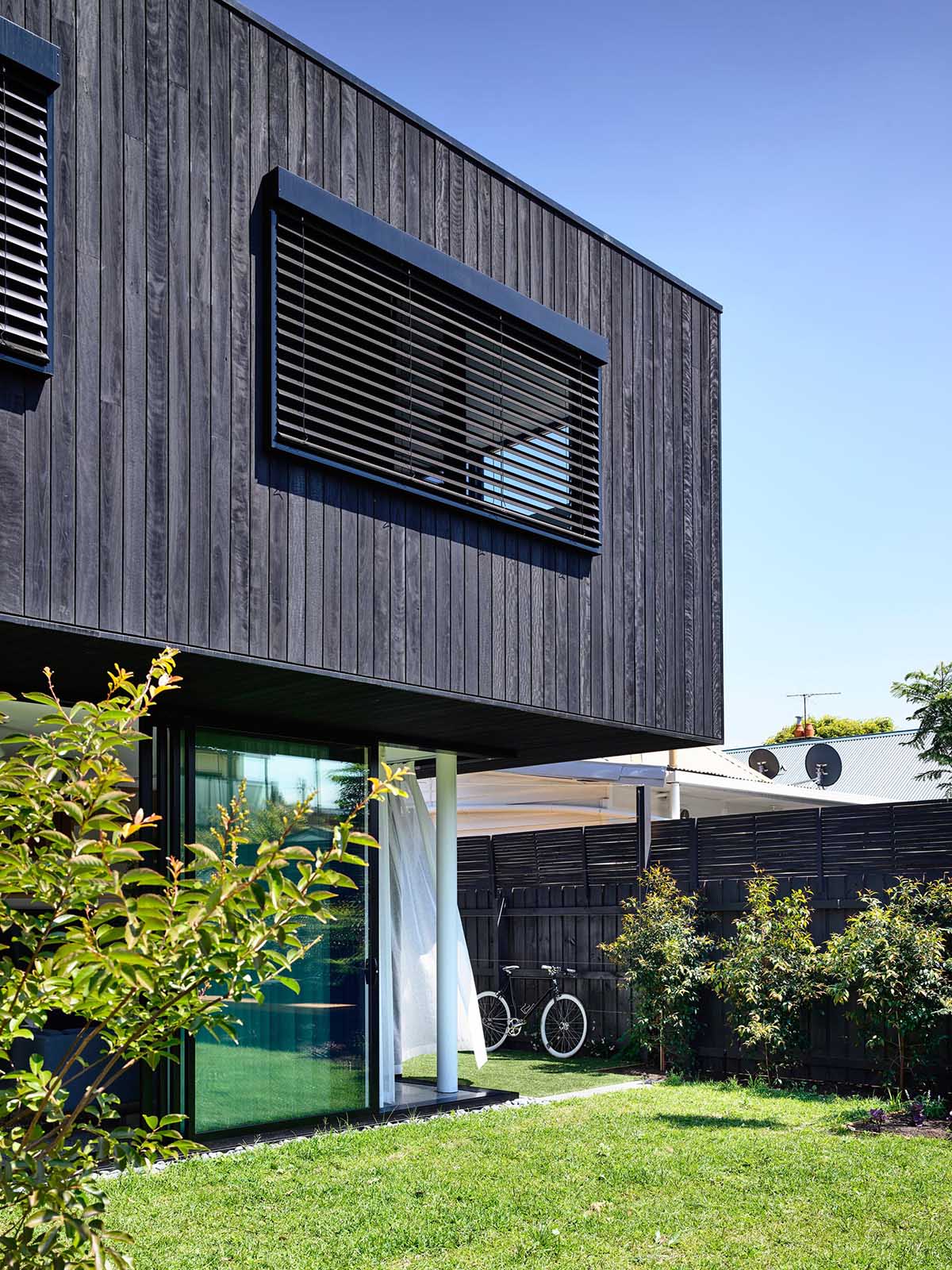 A simple pergola provides partial shade to a patio that has a built-in bench.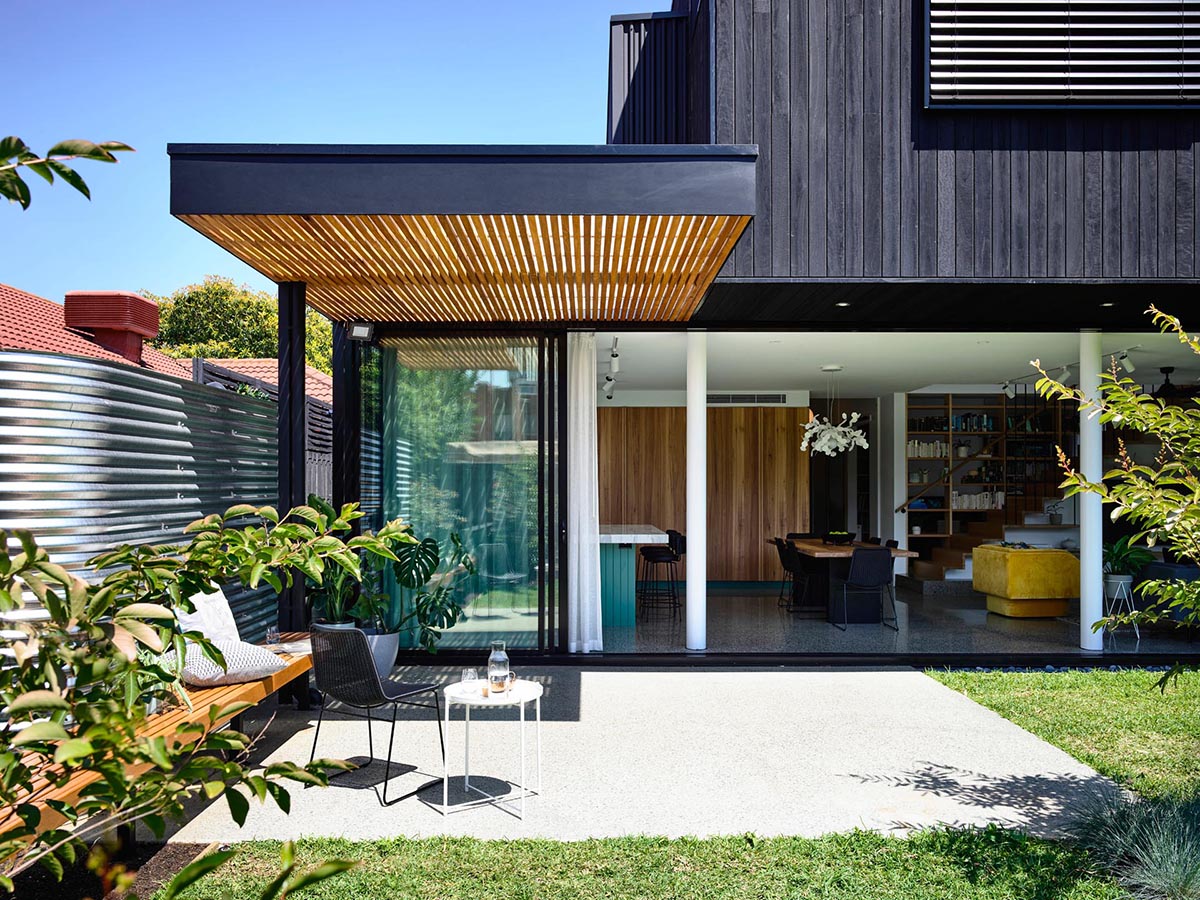 The glass walls can be opened to connect the interior spaces, like the living room, to the backyard. Floor to ceiling curtains allow the breeze to flow through, yet provide privacy at the same time.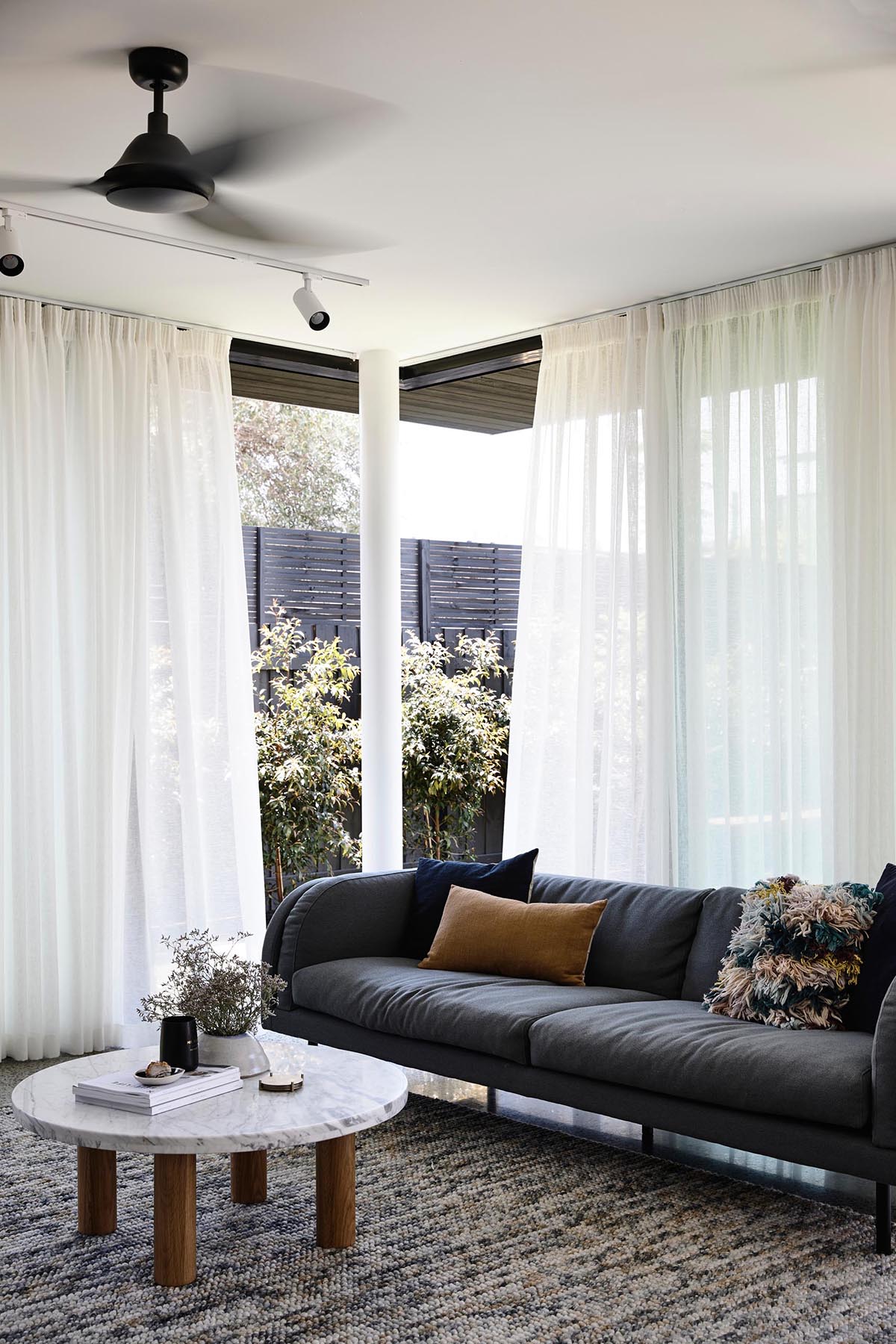 The living room is focused on the television and shelving, which have been cleverly integrated into the design of the stairs.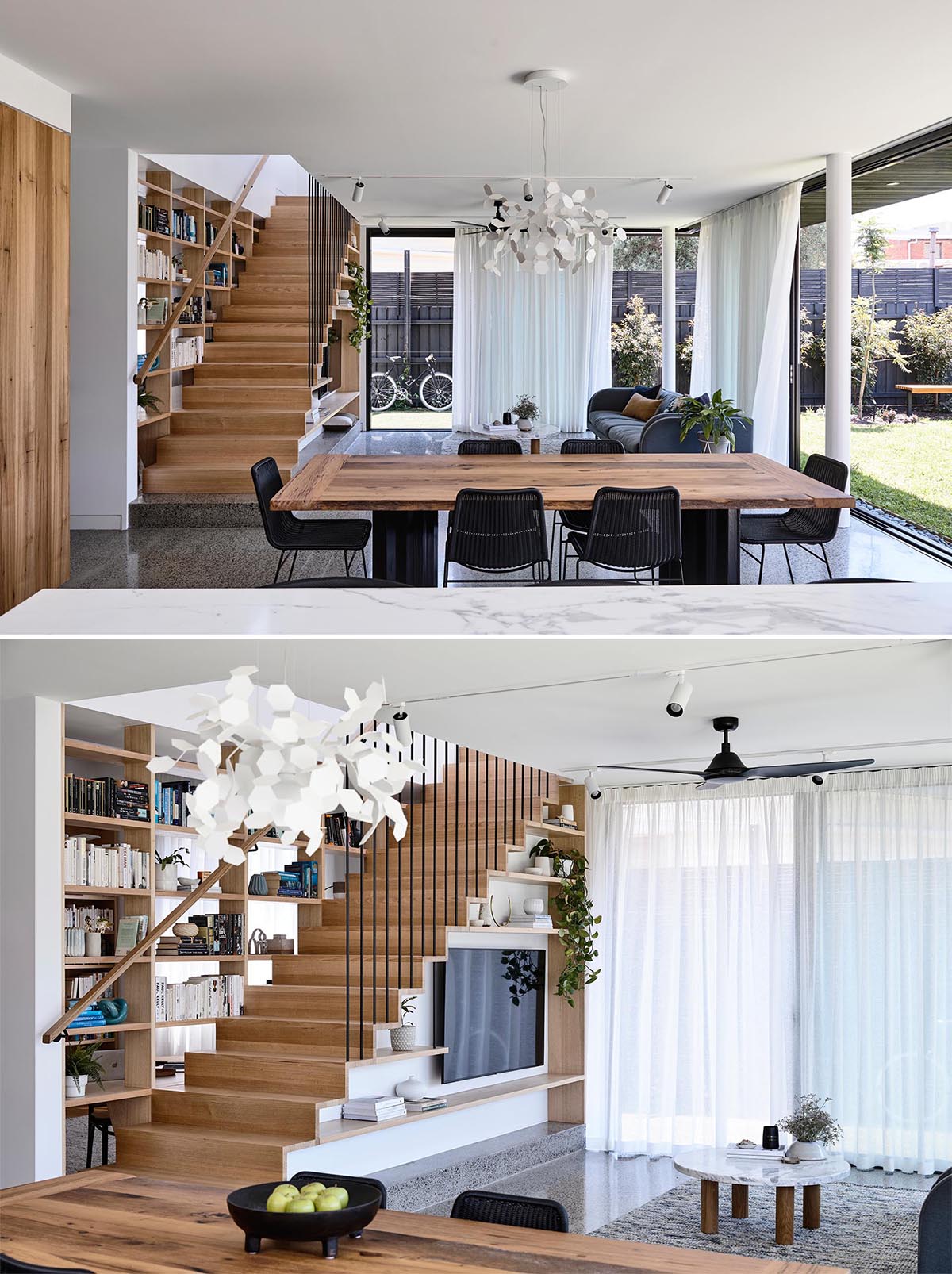 On the other side of the stairs is a double-sided bookshelf with a desk built-into the design, that can be used from within the home office.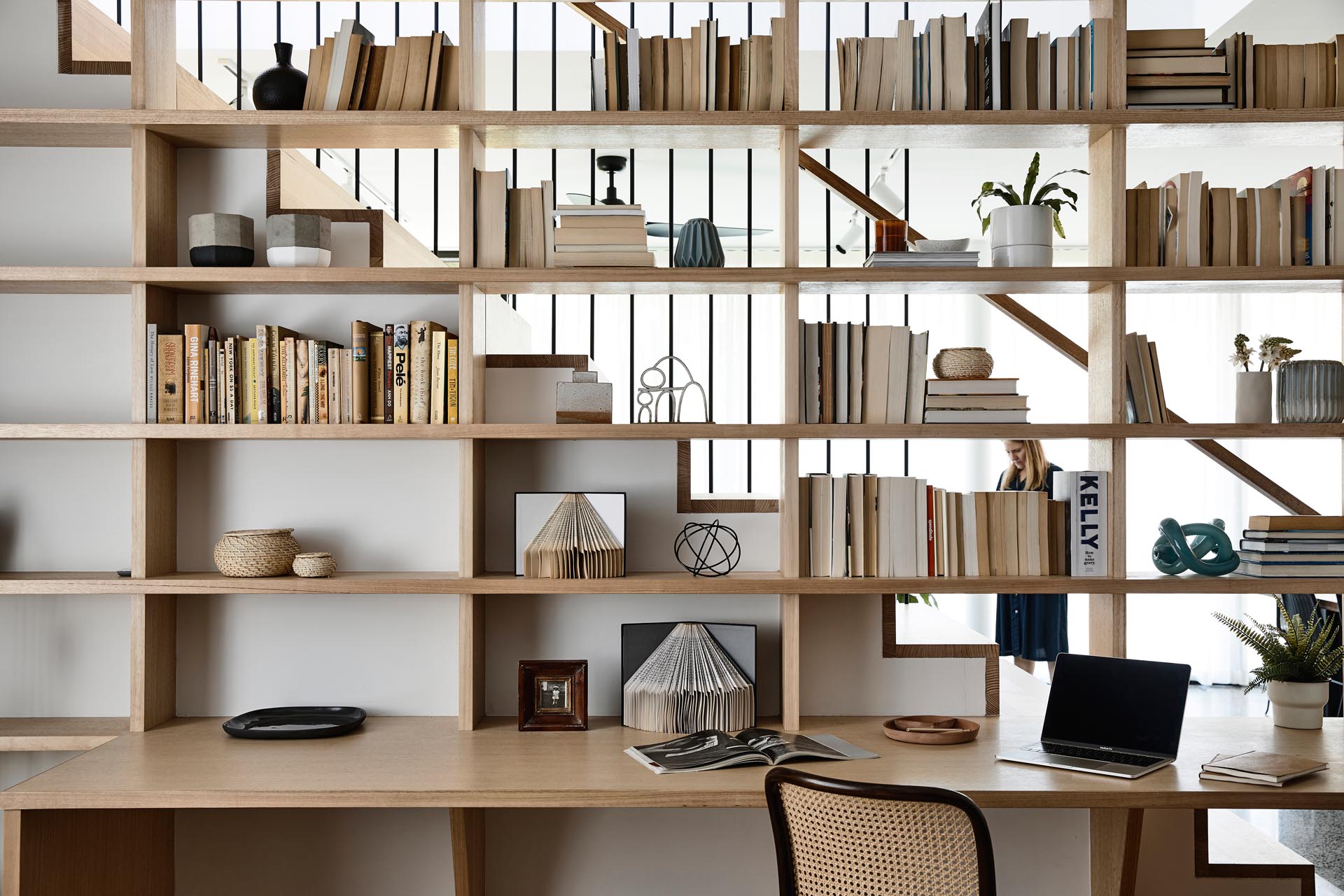 Adjacent to the living room is the dining area and kitchen. The dining area has a large wood table with a black base that matches the black chairs, while in the kitchen, green cabinets add a colorful accent to the white countertops and upper cabinets.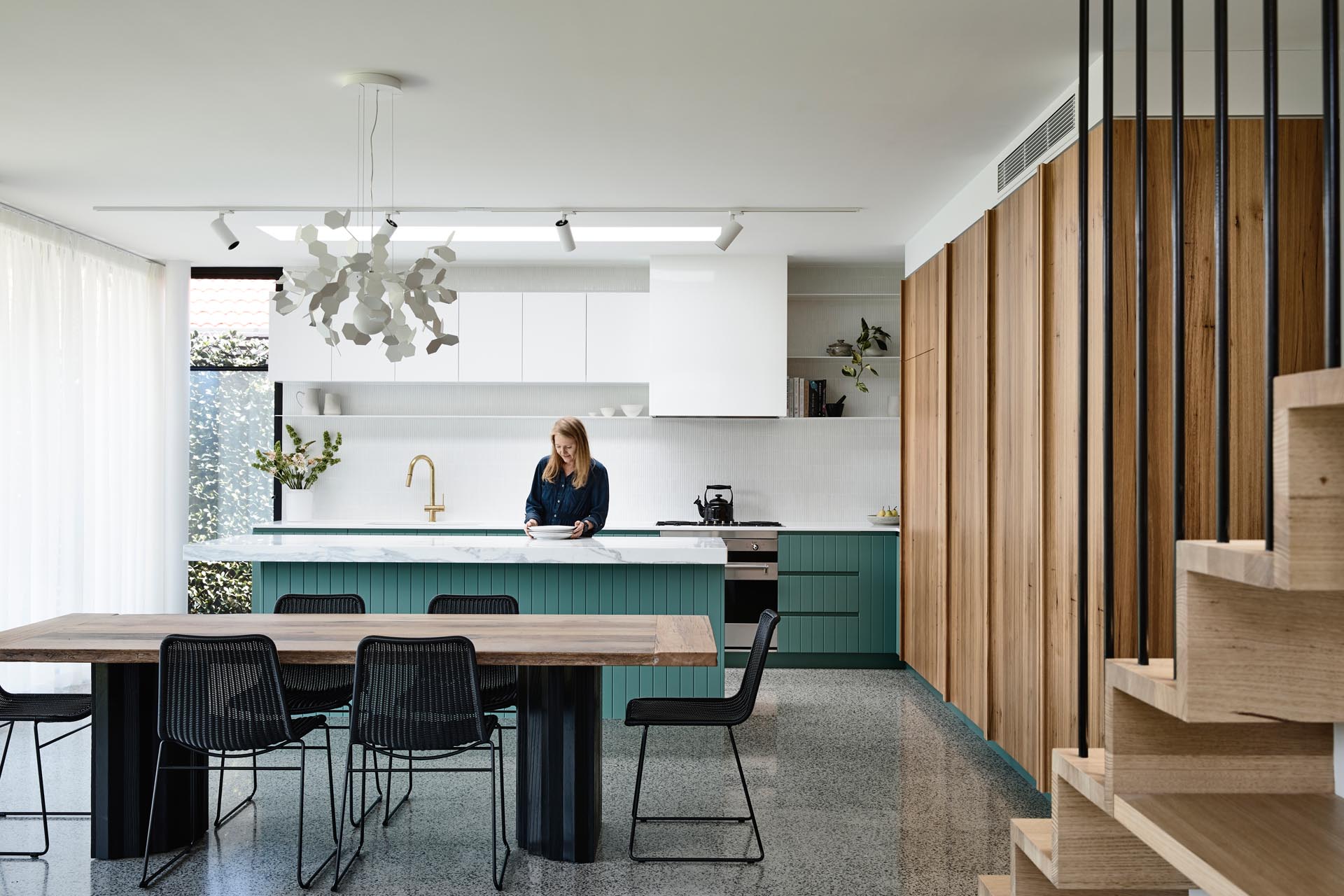 In the bathroom, there's a long wood vanity with a concrete sink and bronze faucet. A textured glass panel behind the mirror hides the shower, while opposite that is a freestanding white bathtub with a backdrop of small rectangular tiles in a vertical layout.