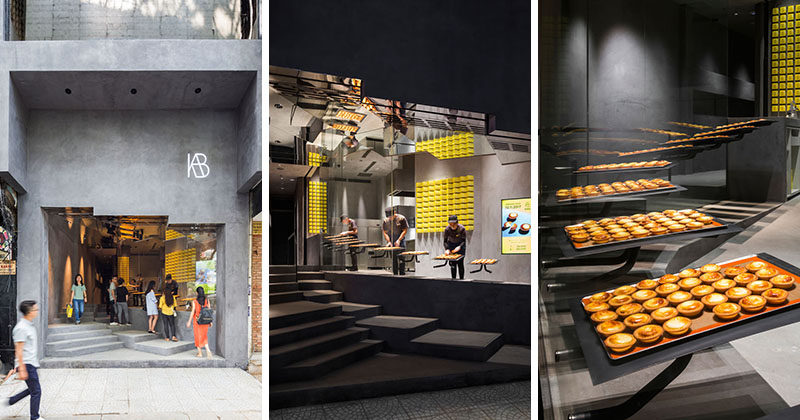 Architecture and interior design firm 07BEACH, have recently completed a new Japanese cheese tart store named BAKE, and it's the first Vietnamese location for the company.
BAKE is located within a large, modern concrete storefront that has double height ceilings and a simple yellow and grey color palette, making the store stand out when compared to surrounding shops.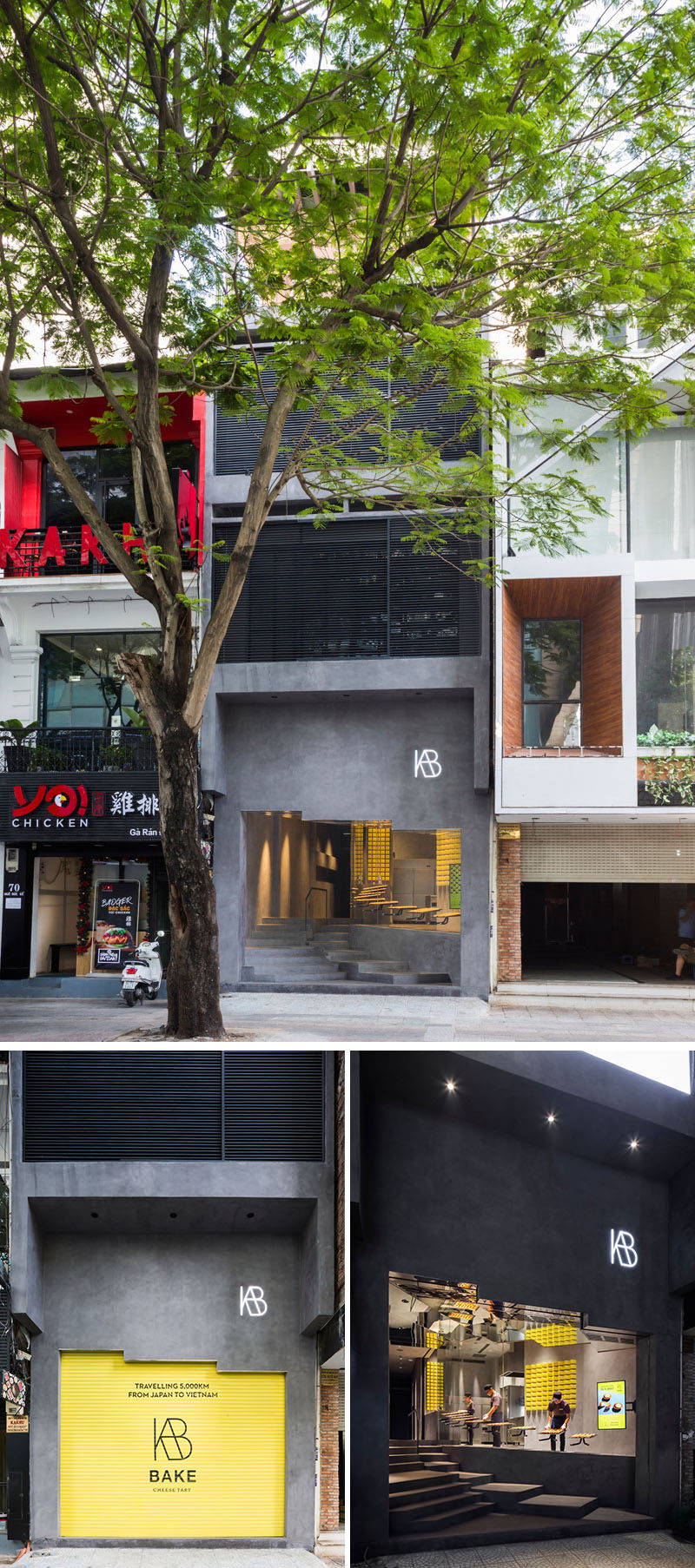 ---
To create a unique look, the stairs that lead from the entrance of the shop to the cashier are designed to reflect the slop of the interior of the store, allowing people walking past or queuing to see the workers inside.
---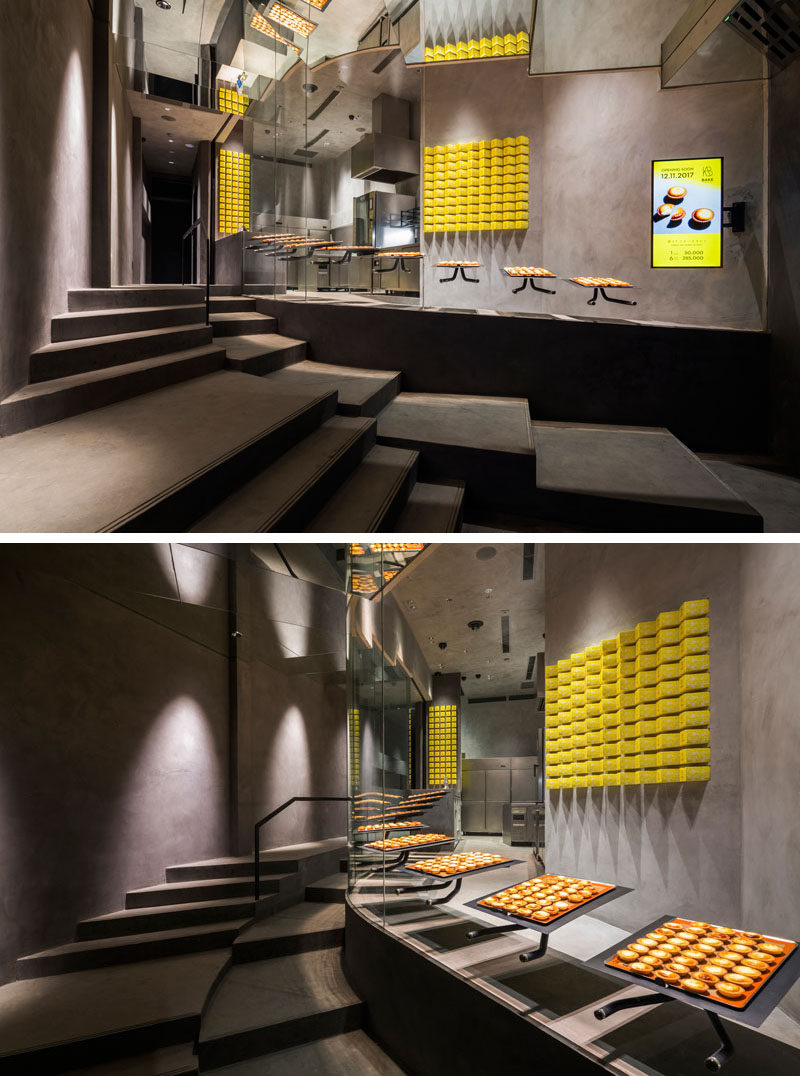 ---
To add to the design, mirrors were installed on the ceiling in a step layout. The mirrors were added to reflect light and to also make the bakery goods easily visible from street when walking past.
---

---
Large glass windows that line the stairs allow the cheese tarts to be visible to people that are lining up to buy them.
---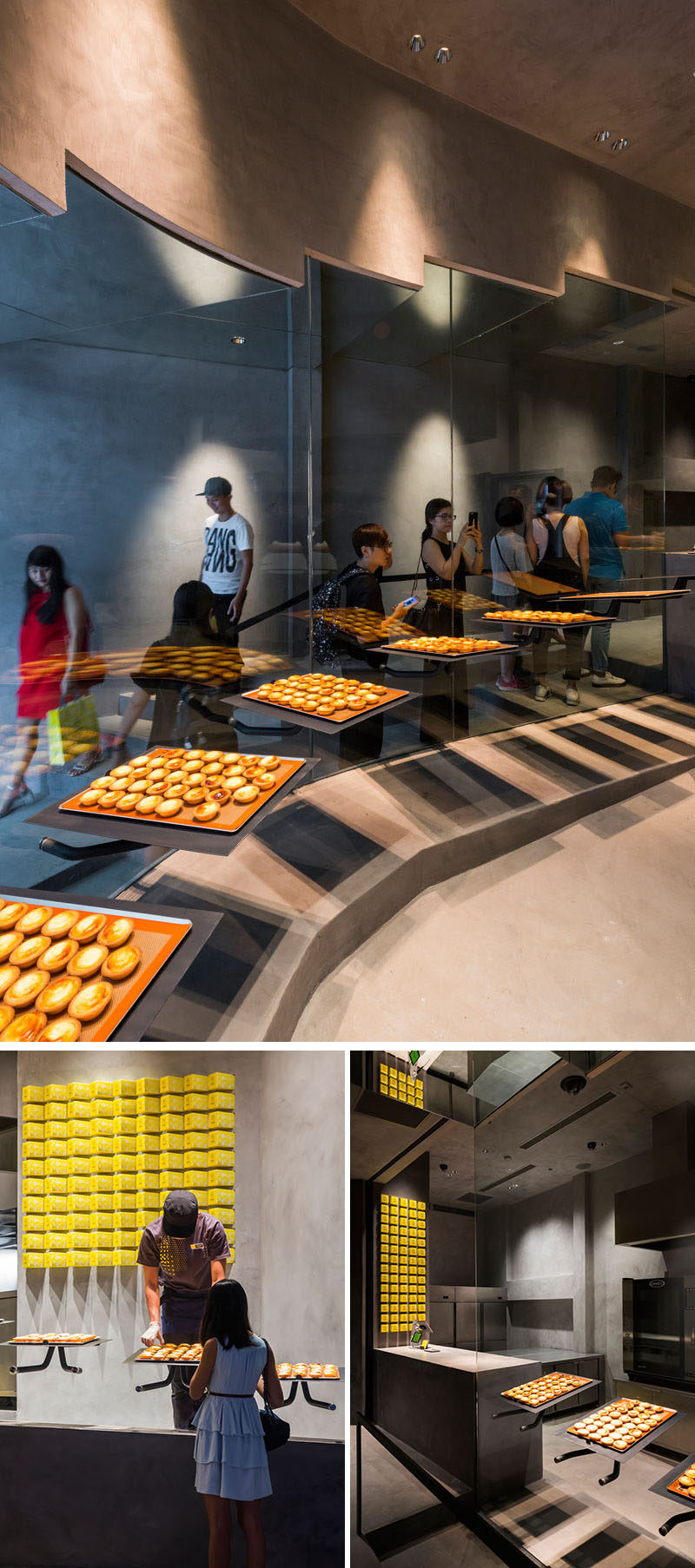 ---
Pops of yellow have been included in the design with the use of packaging. Custom nooks were created so that they can perfectly house the product packaging.
---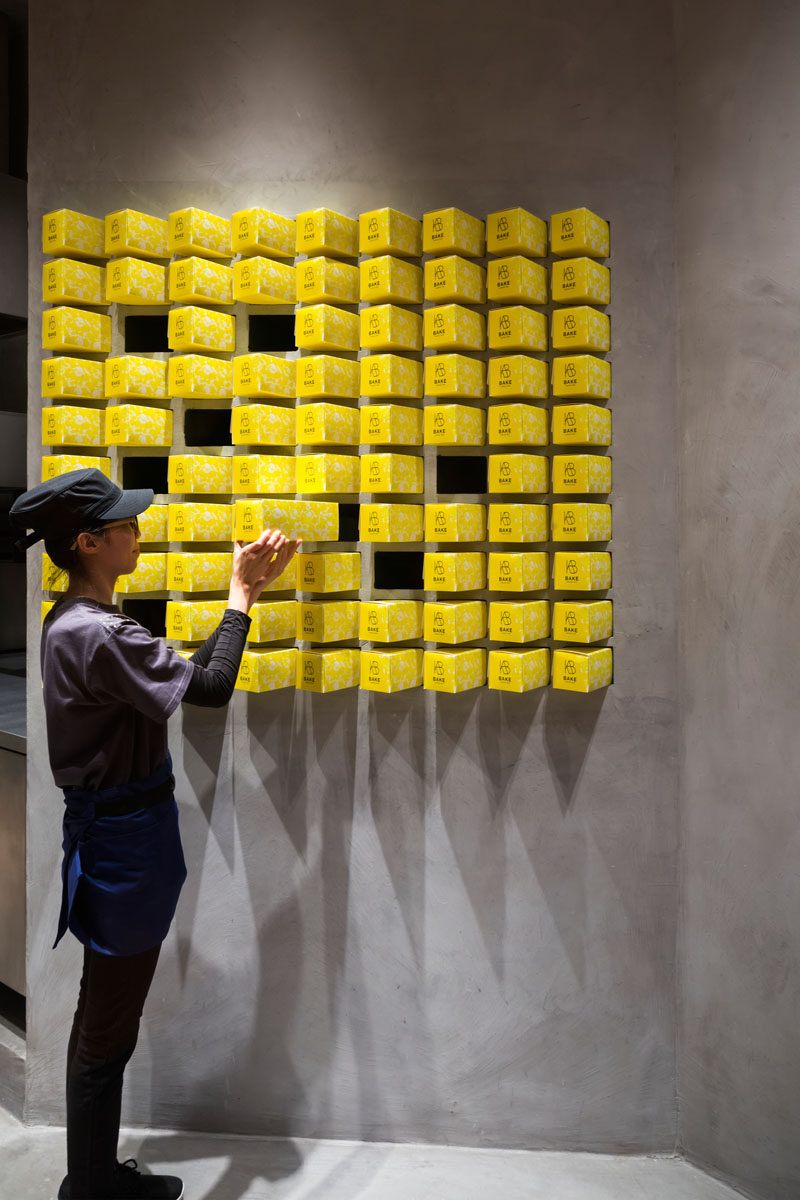 ---