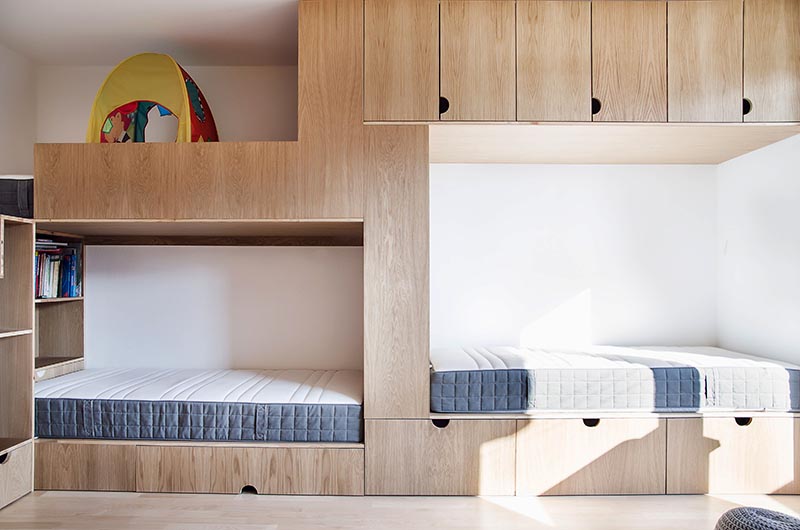 Atelier Starzak Strebicki was asked by their client to re-imagine the children's bedroom in an apartment for a family in Poznan, Poland.

The bedroom, which has been designed for three children, has a floor-to-ceiling sliding wood door that leads into an open play area.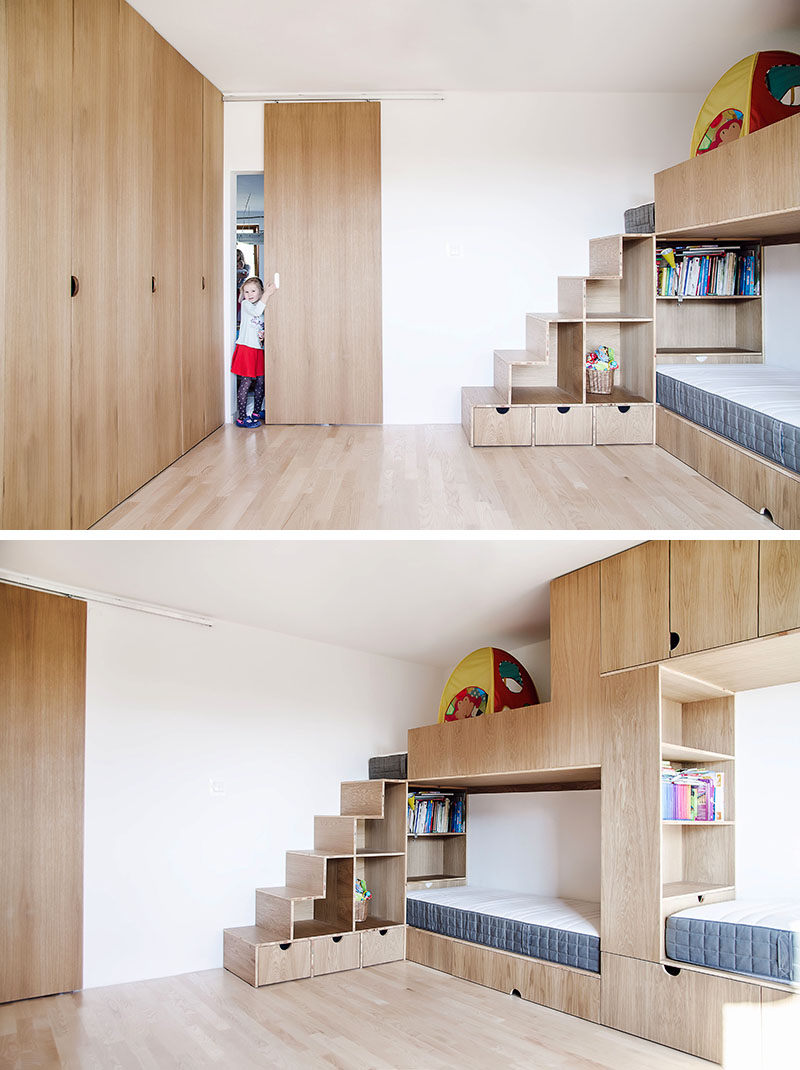 Along one side of the bedroom is a custom-designed bunk bed made from light ash, that has room for all three of the children to have their own bed, as well as pull out drawers and cabinets. Opposite the bunk bed is a wall of cabinets, creating even more storage for the room.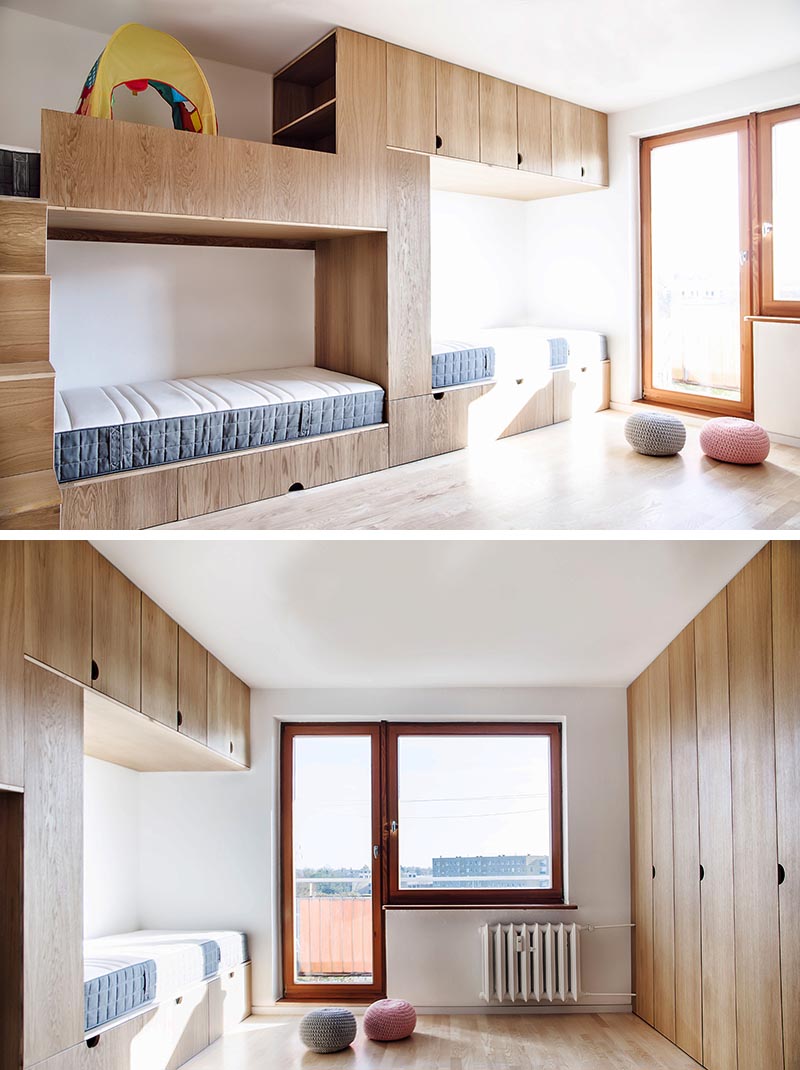 The design of the bunk beds, has the three beds at different levels, with the upper bed accessed via a set of stairs that has open shelving and also doubles as toy storage.
Each bed also has their own built-in dedicated storage area, where each child can keep their own things easily within reach while in bed.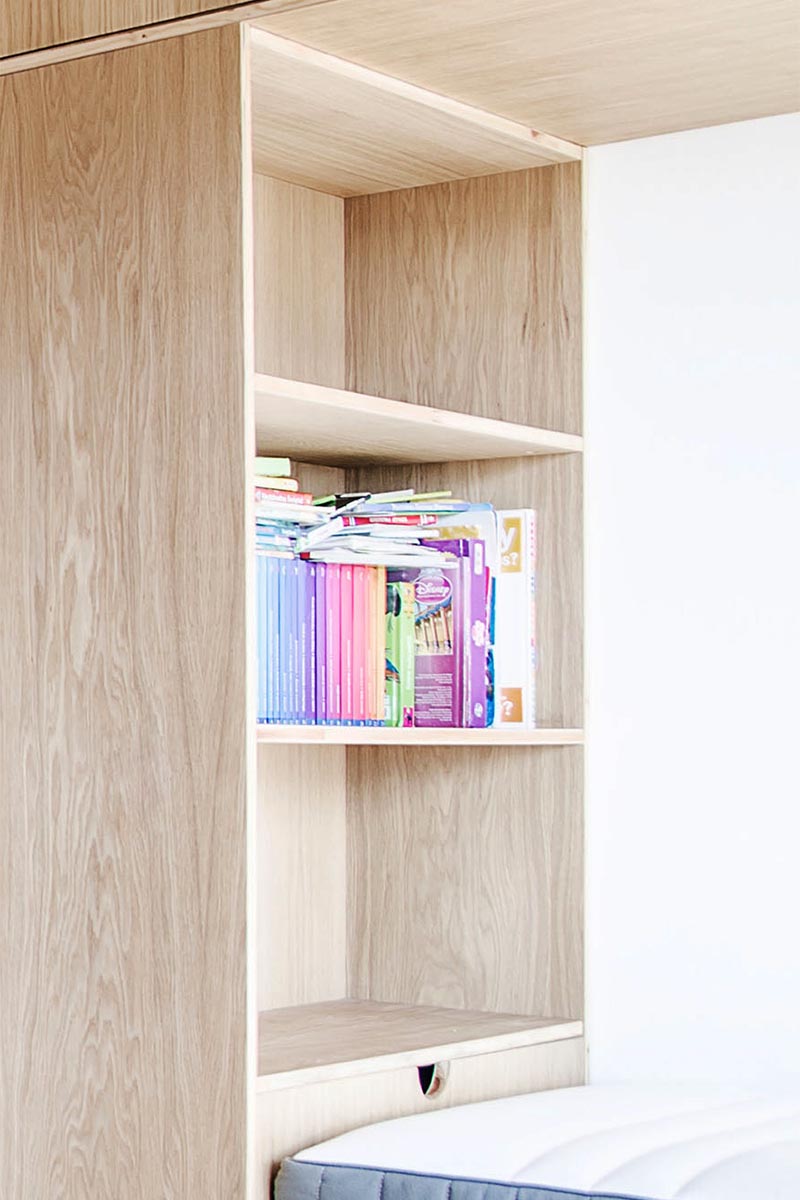 All of the cabinets and drawers in the bedroom are hardware-free, and instead have semi-circle cut-outs, that allow for easy opening.