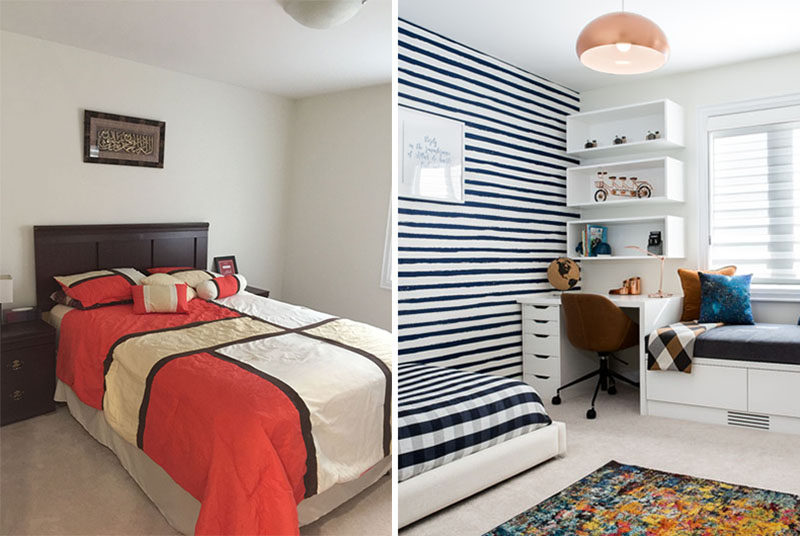 RZ Interiors have designed a pair of contemporary children's bedrooms inside a home in Toronto, Canada.
After sitting down with the kids to learn about their favorite colors, subjects, and interests, the designers came up with a plan reflecting their inhabitant's respective personalities.
Here's what the boy's bedroom looked like before.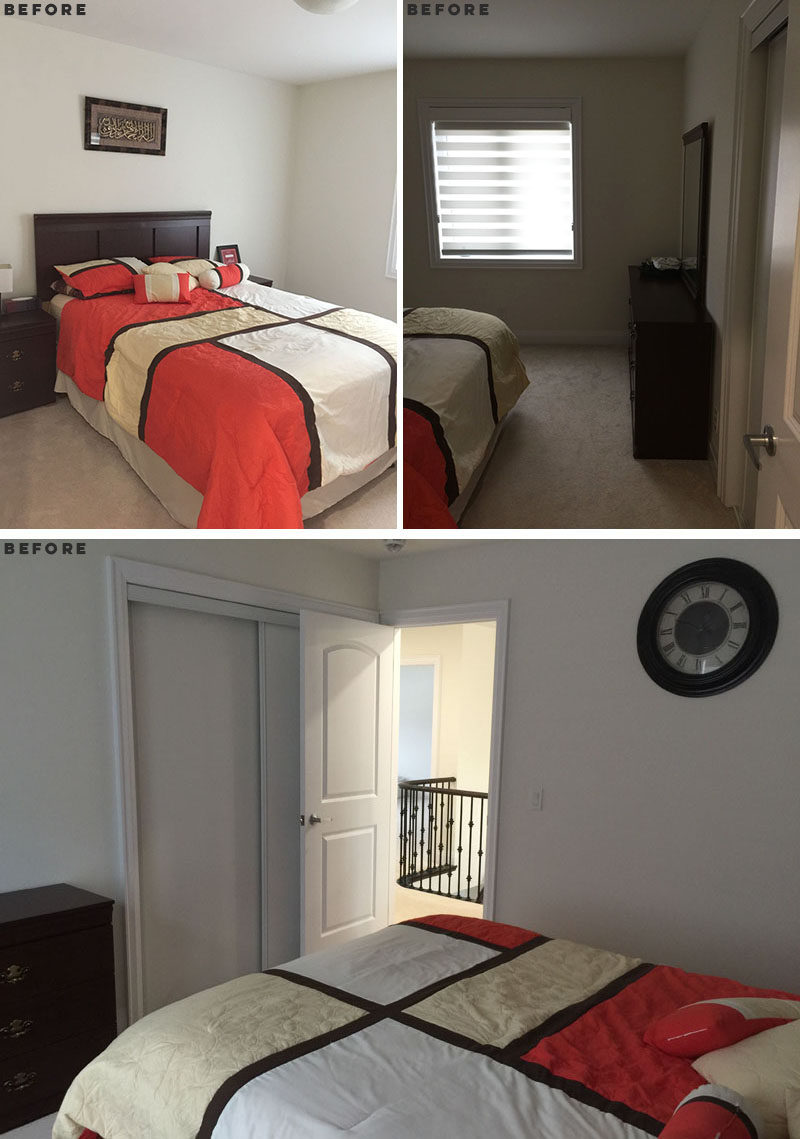 ---
The updated boy's bedroom has been inspired by lived-in comfort of varsity sweats, a monochromatic palette of indigo-blues mixed with bold hints of copper, clean navy stripes, and natural tan leathers.
---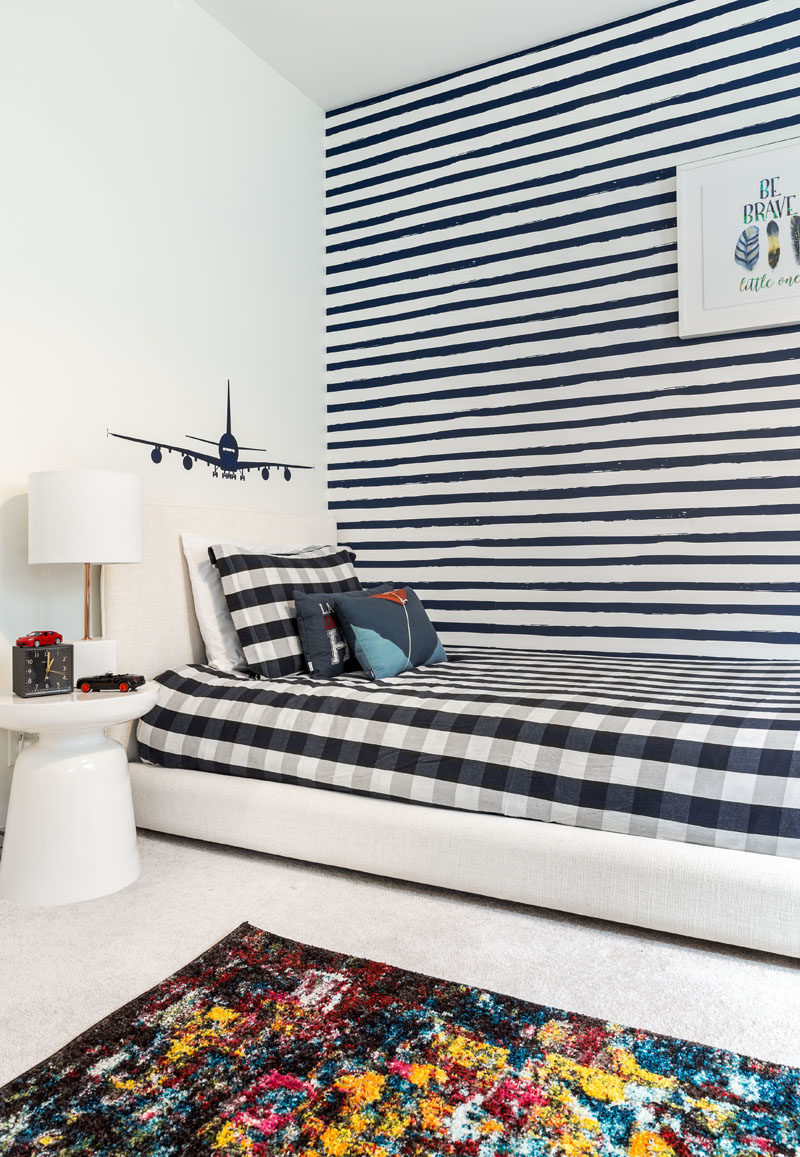 ---
Custom millwork was created allow for a dedicated area for a desk, a window seat, and additional storage space, which provides drawers and cabinets for storing seasonal clothing.
---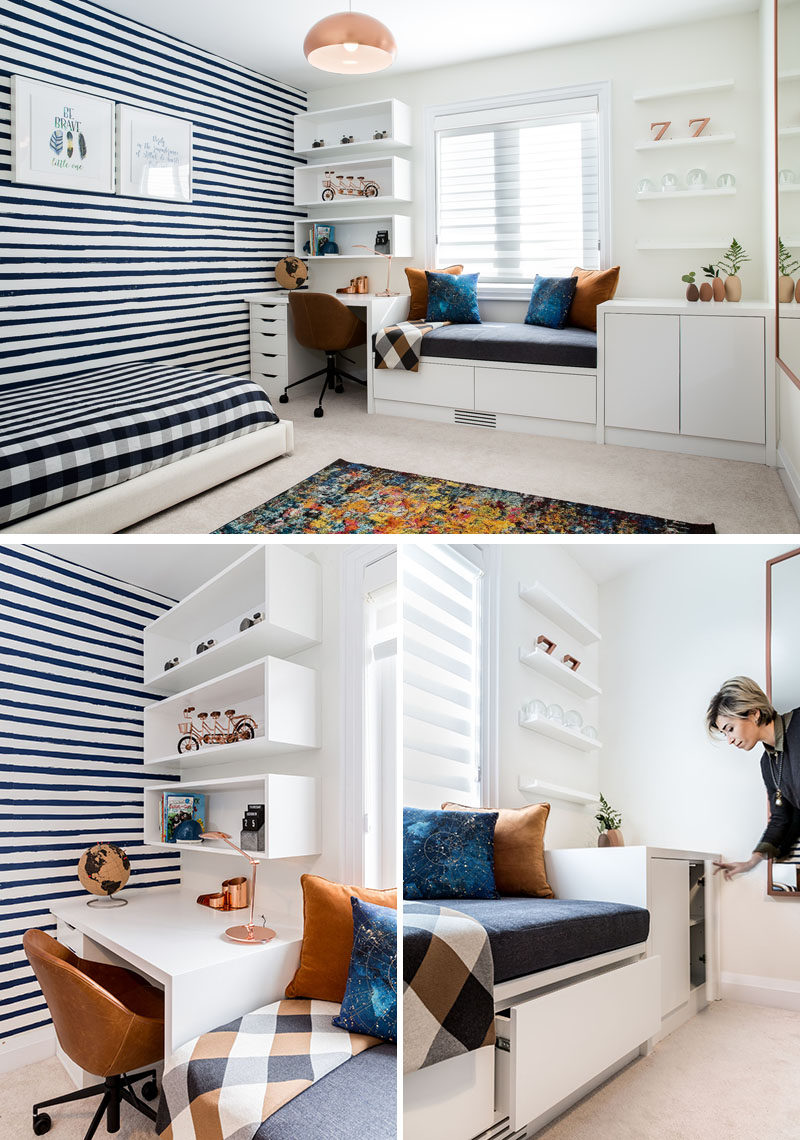 ---
In the girl's bedroom, flamingo accent wallpaper has been paired with a rich walnut wood bed frame, while hints of gold and pink lends a feminine yet very sophisticated look.
---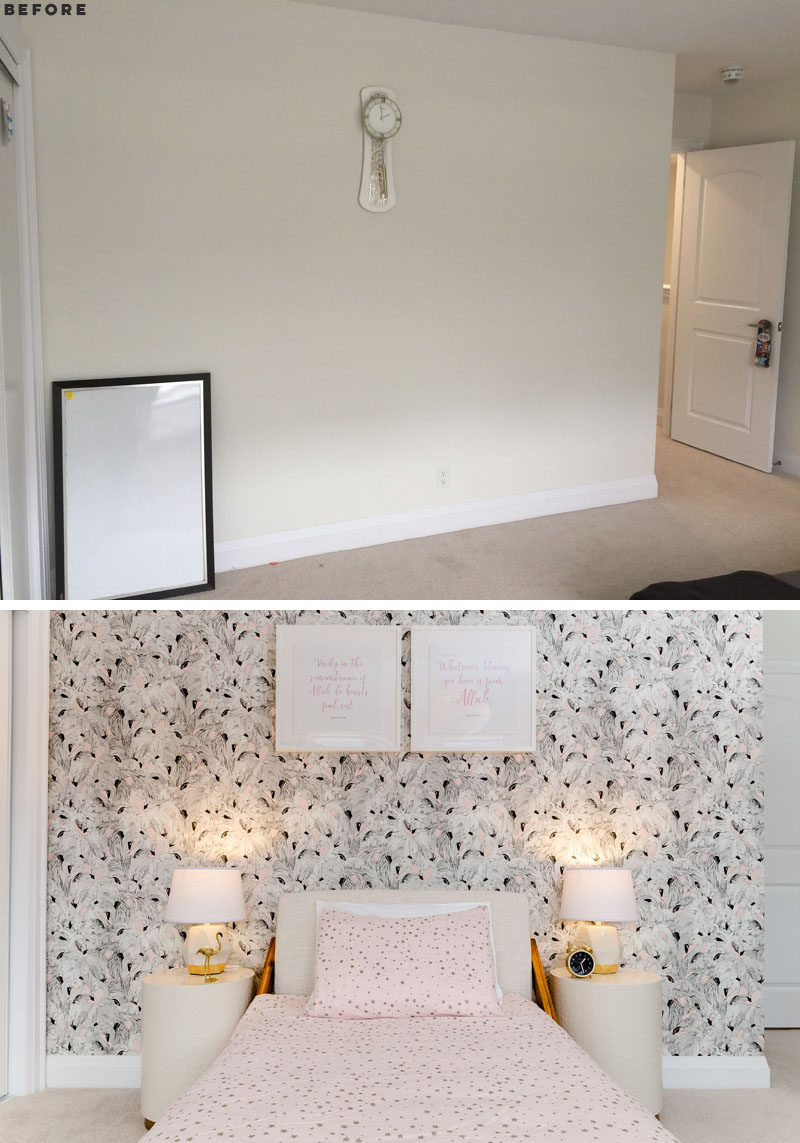 ---
Whitewash walls and clean lines enhance the feeling of spaciousness in this light-filled room, with a millennial pink stool providing the perfect finishing touch to the vanity area.
---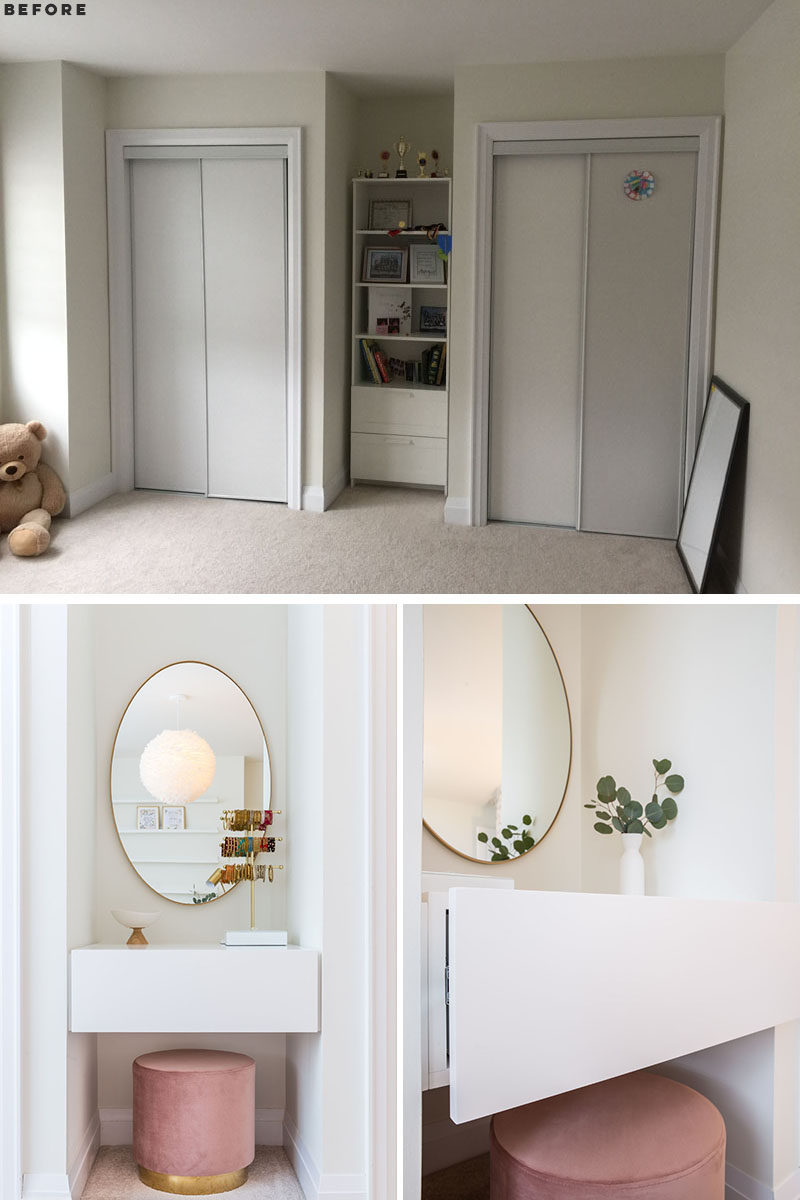 ---
On the opposite wall is a desk and bookshelf, while below the window is a built-in bench with hidden storage and a light pink upholstered cushion.
---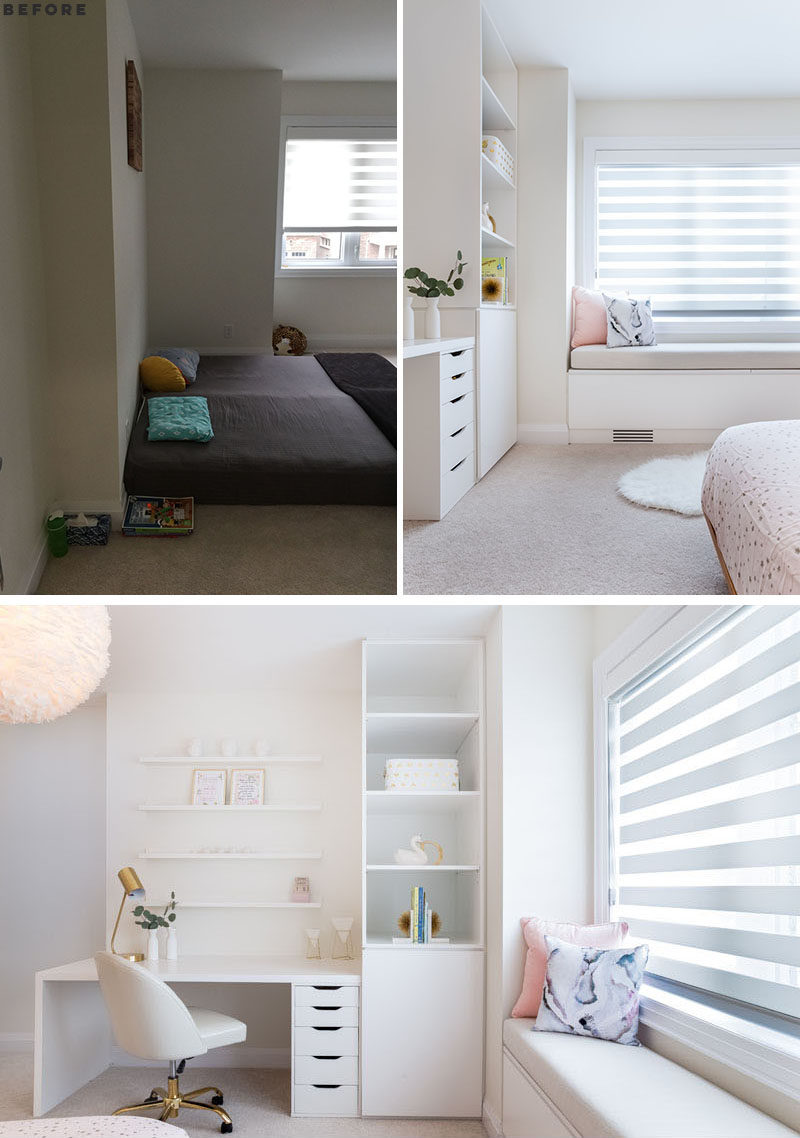 All before photography by RZ Interiors and all after photography by Deena Kamel.
---