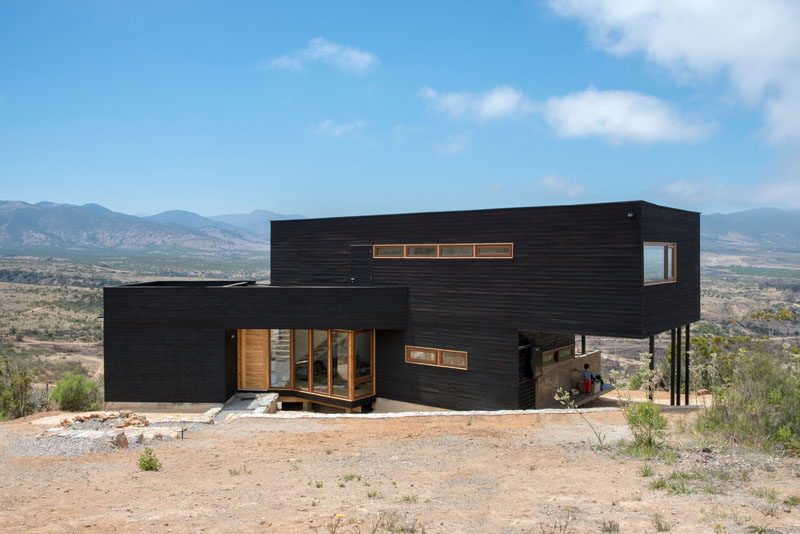 Architect Thomas Löwenstein has designed this modern house near the beach town of Los Molles in Chile, that sits on a field looking out to the mountains on one side and views of the beach on the other.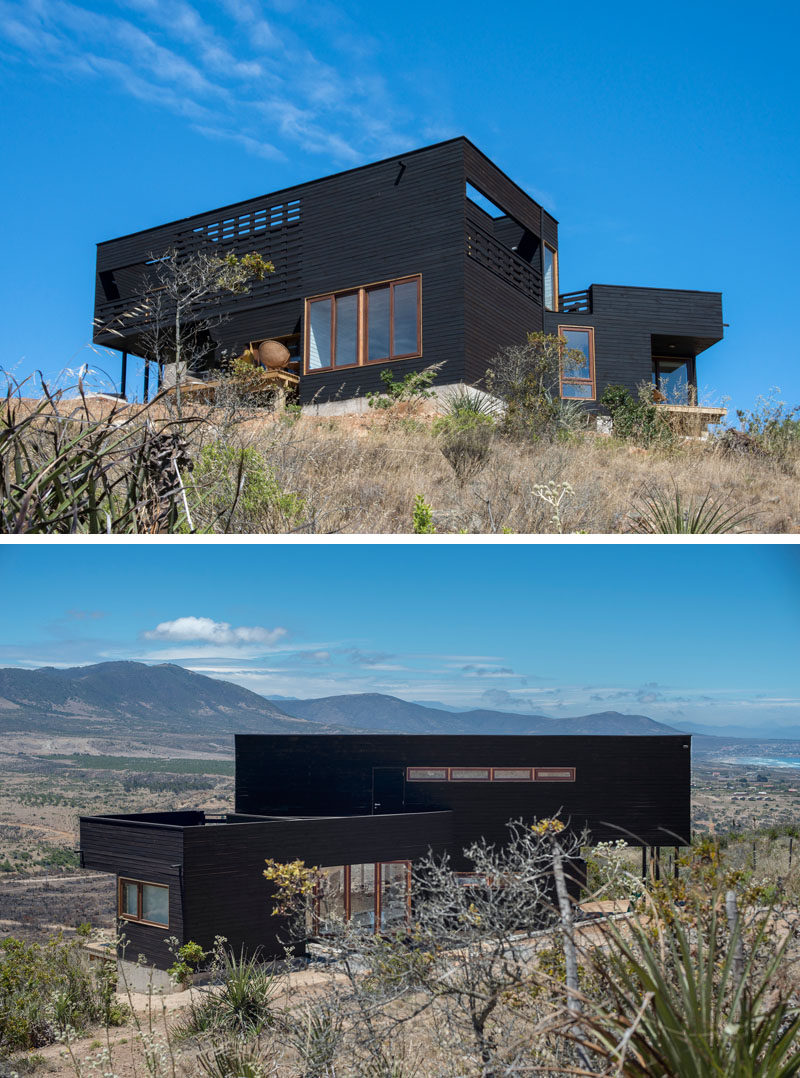 ---
The black house has burnt wood siding (shou sugi ban), while lighter wood frames the windows and doors.
---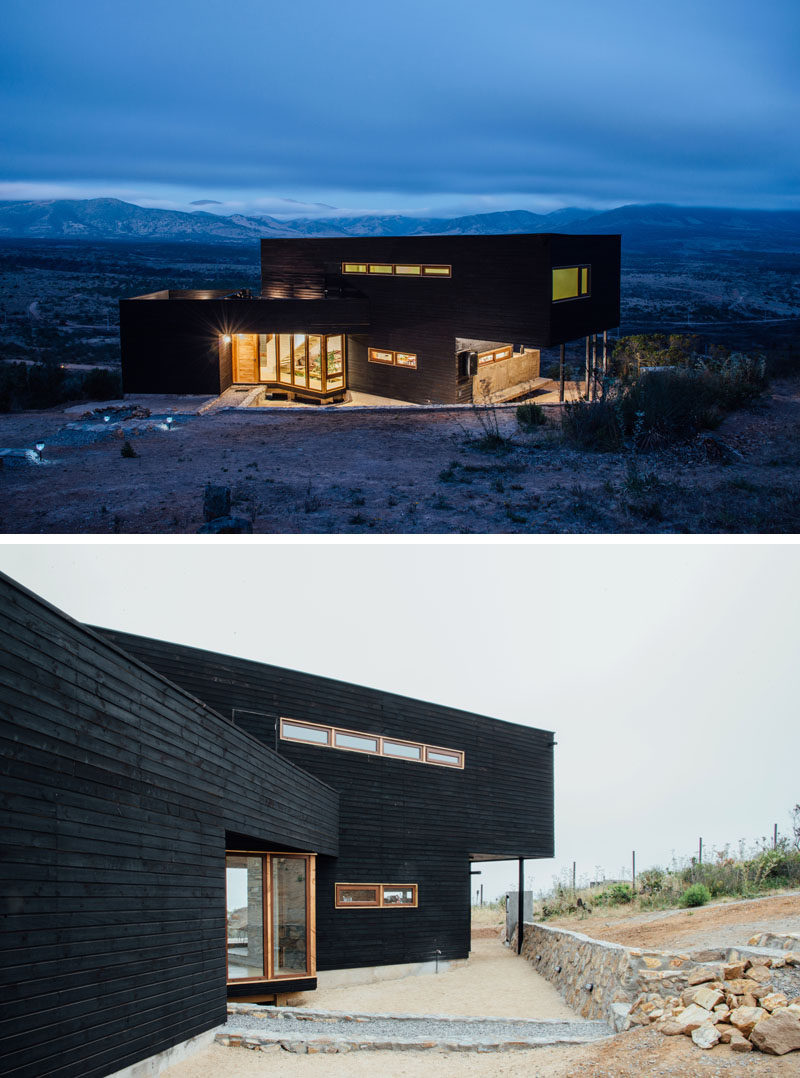 ---
Inside, the interior is bright with white walls and light wood flooring, a strong contrast to the black exterior. The living room with built-in bench seating has been slightly sunken down, while the dining room and kitchen have been slightly raised.
---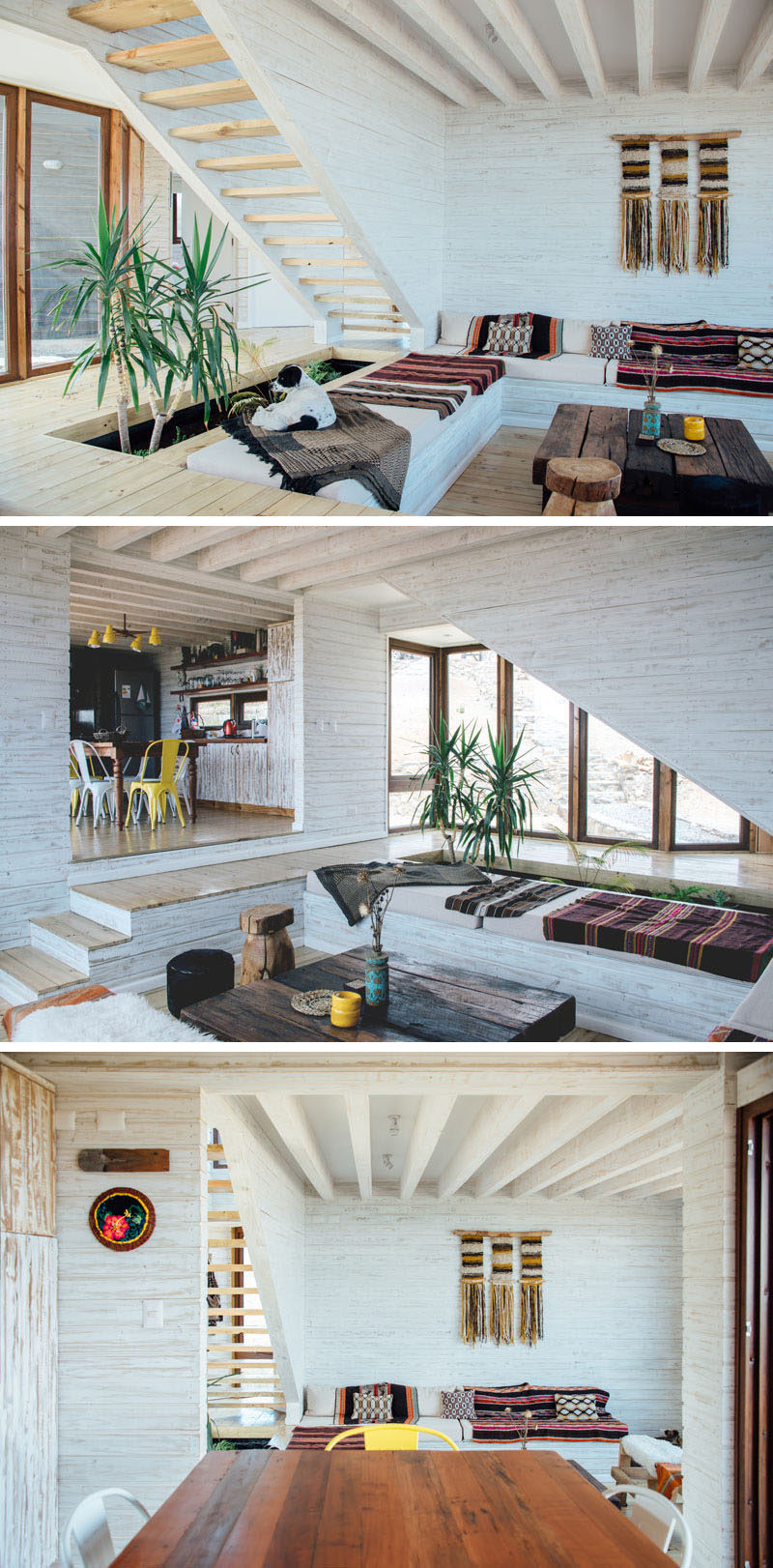 ---
Wood stairs lead up to the upper floor of the home, where bedrooms are located. Beneath the stairs is a void in the floor for plants that add greenery to the otherwise light interior.
---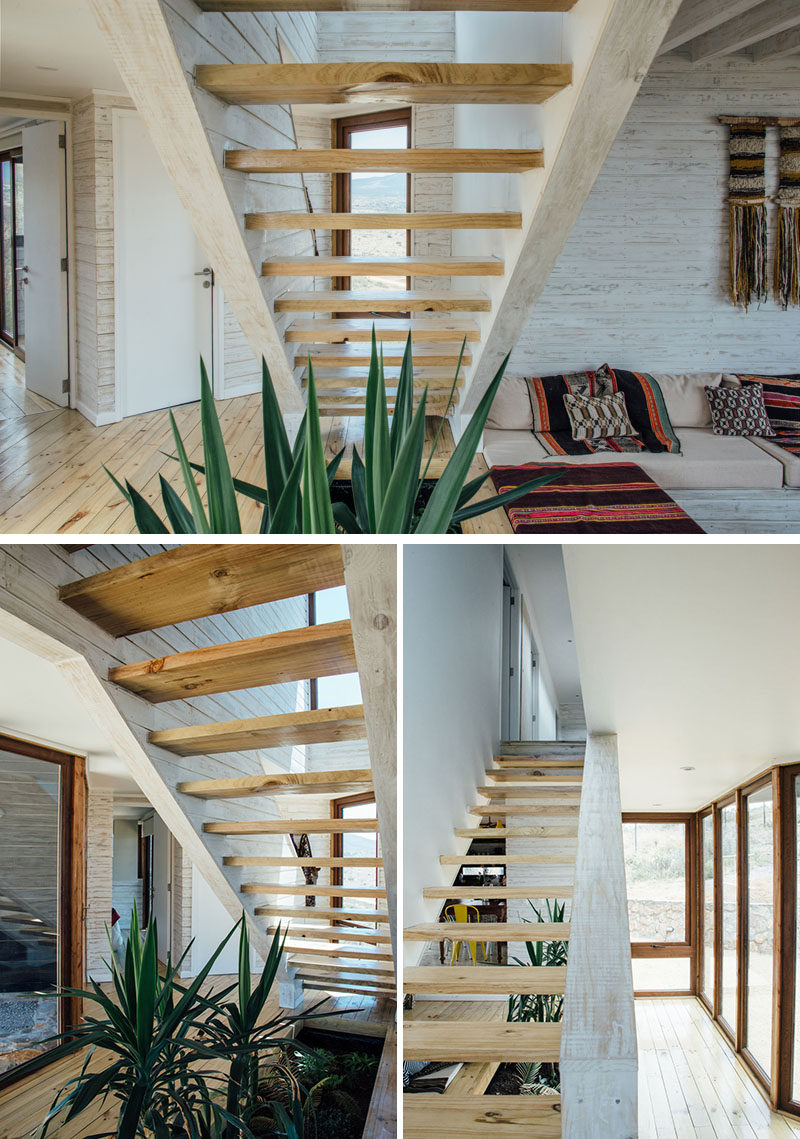 ---
Off to the side of the stairs is a small patio area with seating, that's shaded by the shape of the home.
---

---