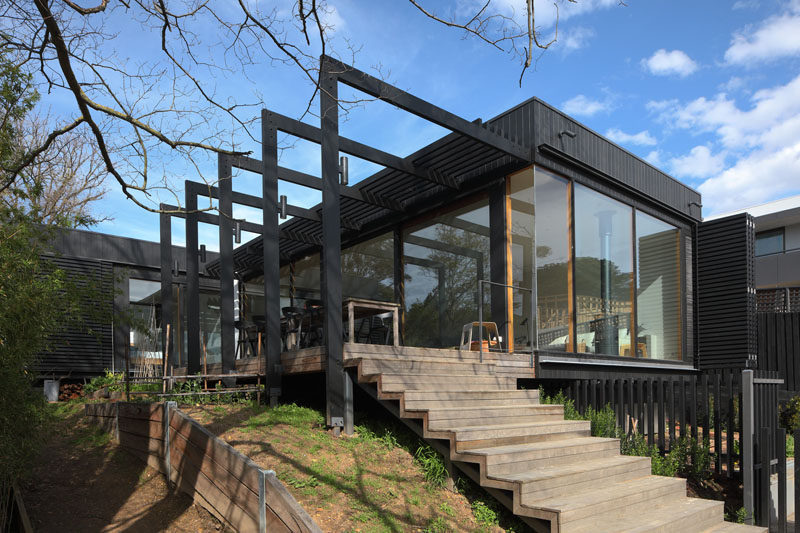 Chiverton Architects have designed a modern extension to a Victorian House in Melbourne, Australia.
The extension which sits at the rear of the house, drew on inspiration from modernist houses from Scandinavia, and has an exterior of Accoya timber that's been stained black.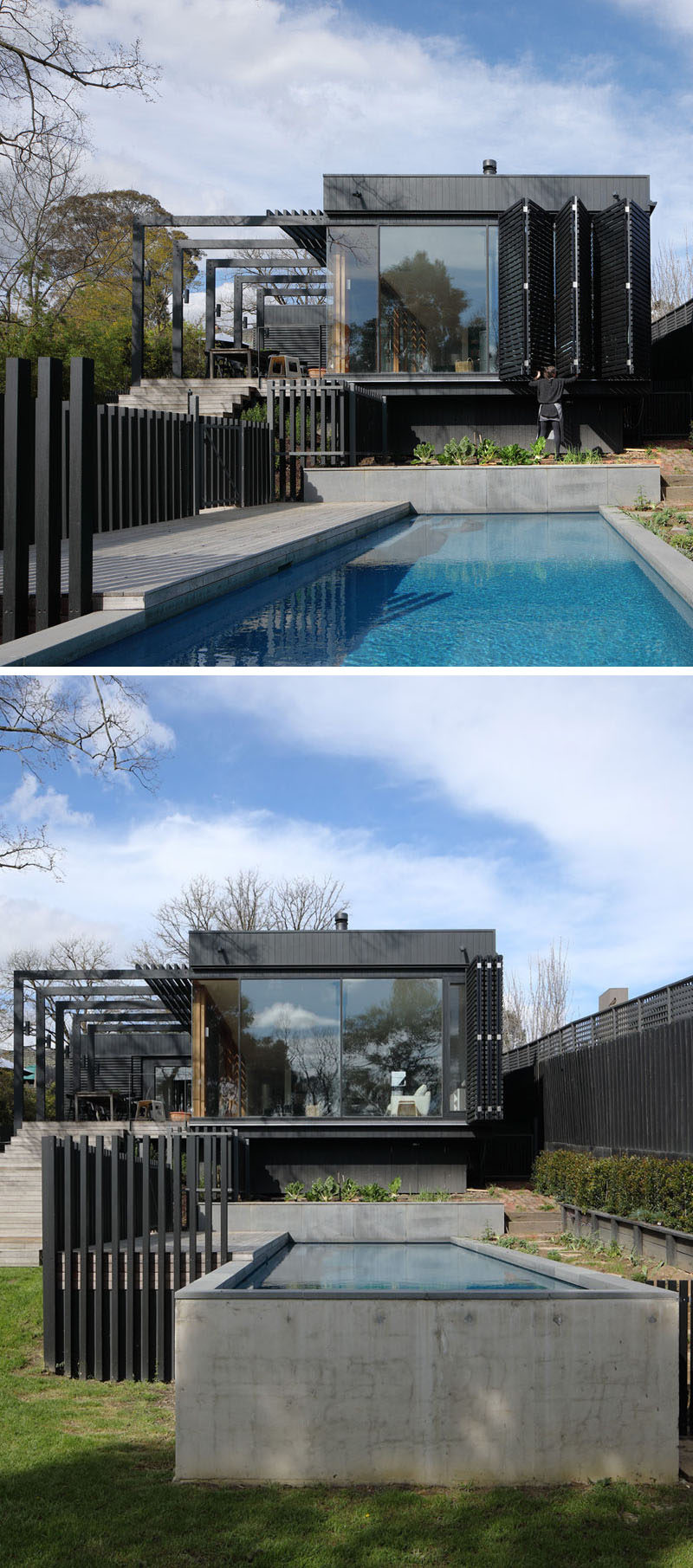 ---
A deck with a pergola sits to the side of the extension and has steps that lead down to the swimming pool and on the other side, a small vegetable garden.
---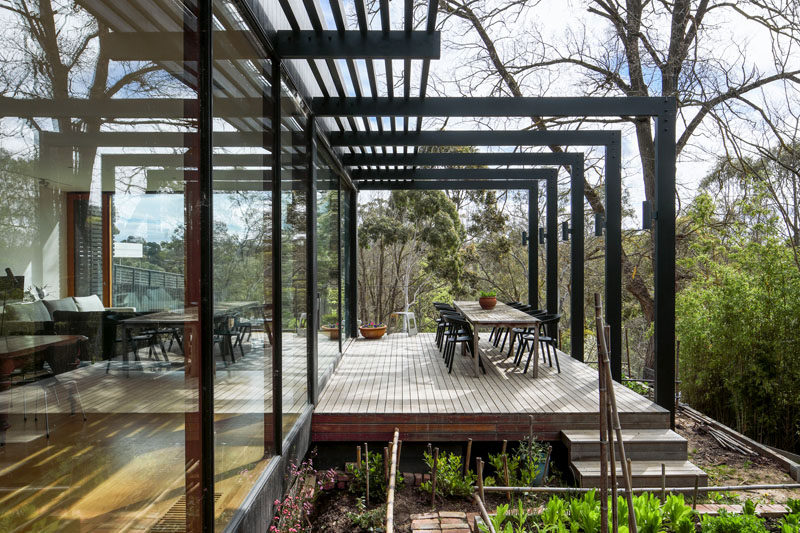 ---
Inside, there's a new living room, dining area and kitchen, that all feature white walls, American oak floors with an oil finish and cedar windows. Black cabinets in the kitchen tie in with the black exterior of the extension.
---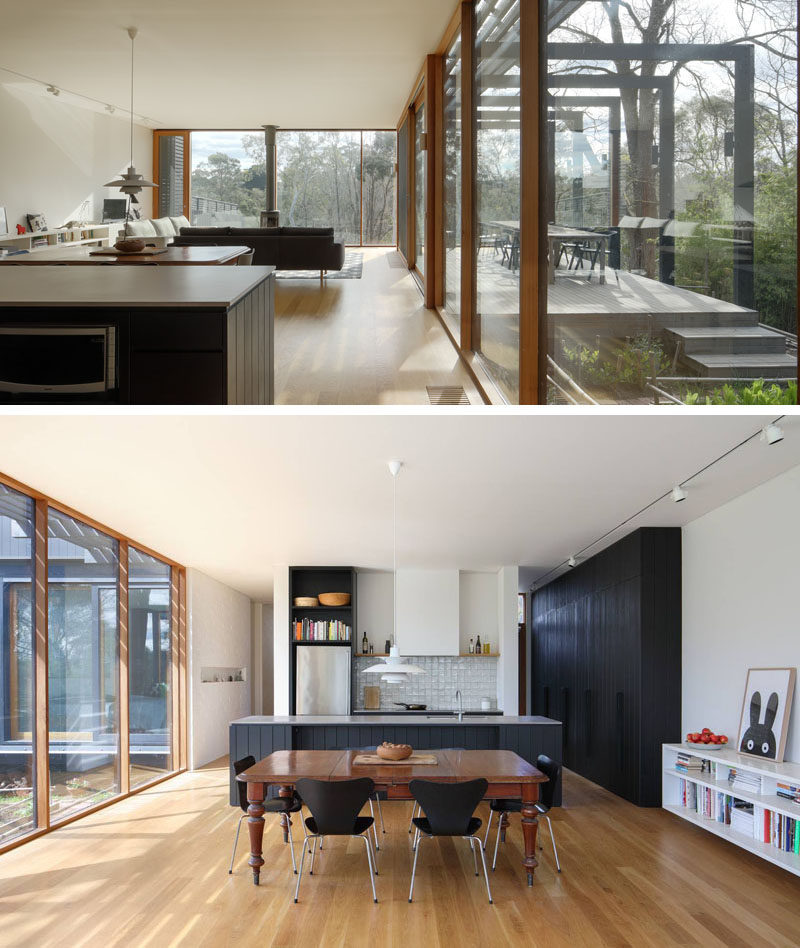 ---
There's a hallway next to the kitchen that leads to the original areas of the home, as well as a new bedroom that has a sliding door that opens up to the vegetable garden.
---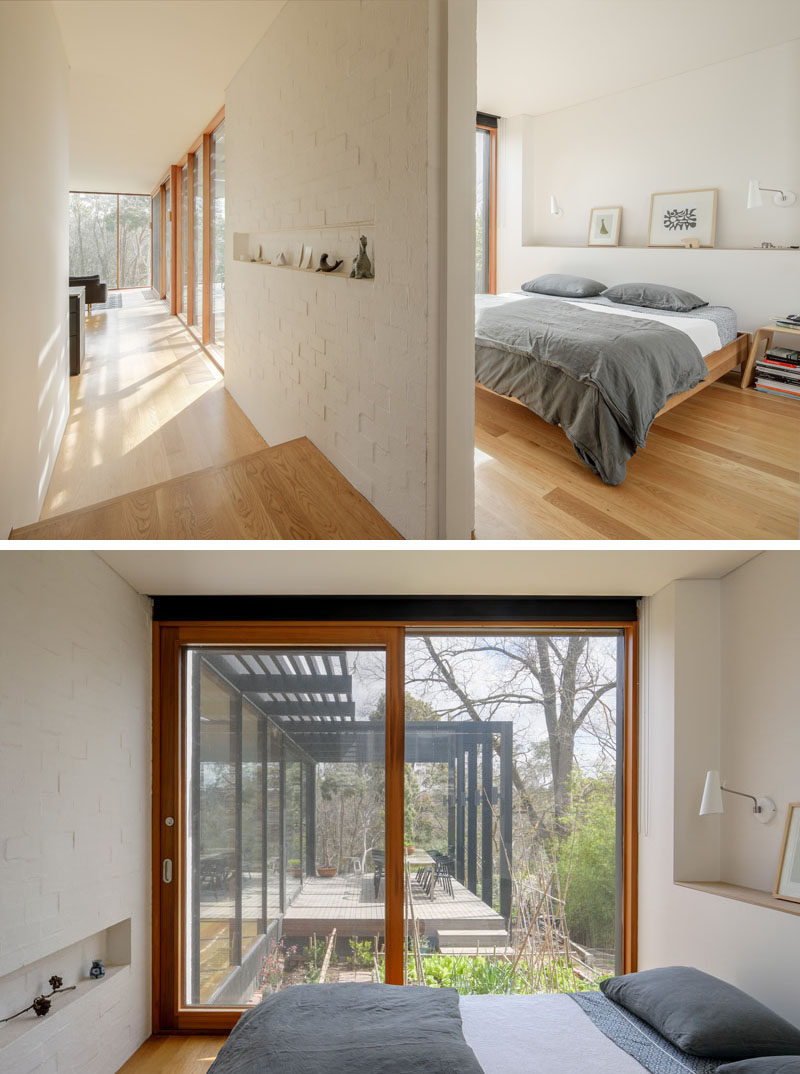 ---
Here's a look at the vegetable garden and exterior of the bedroom.
---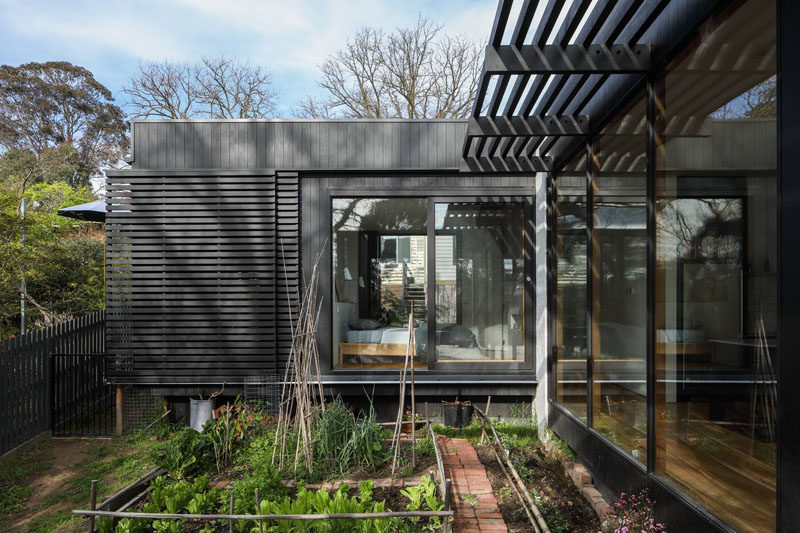 ---