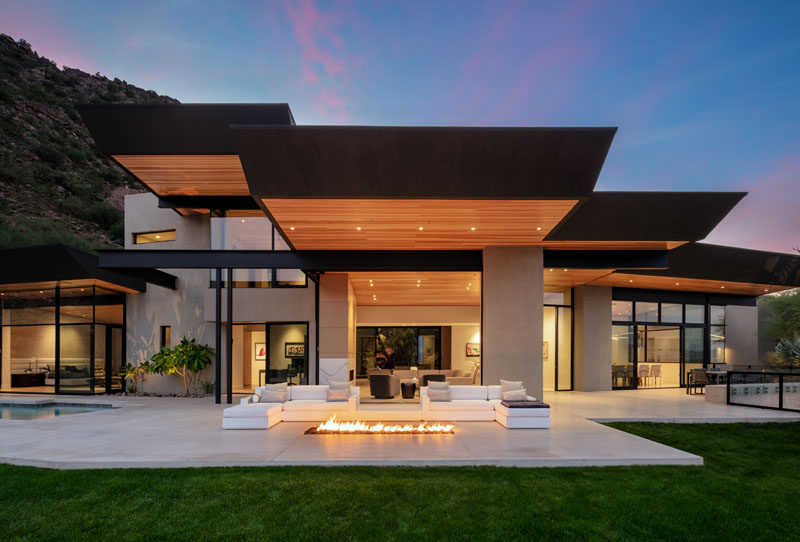 Kendle Design Collaborative have completed a home in Paradise Valley, Arizona, that features angled ceiling planes that radiate out towards the expansive city and mountain views, while also defining the various volumes of the home.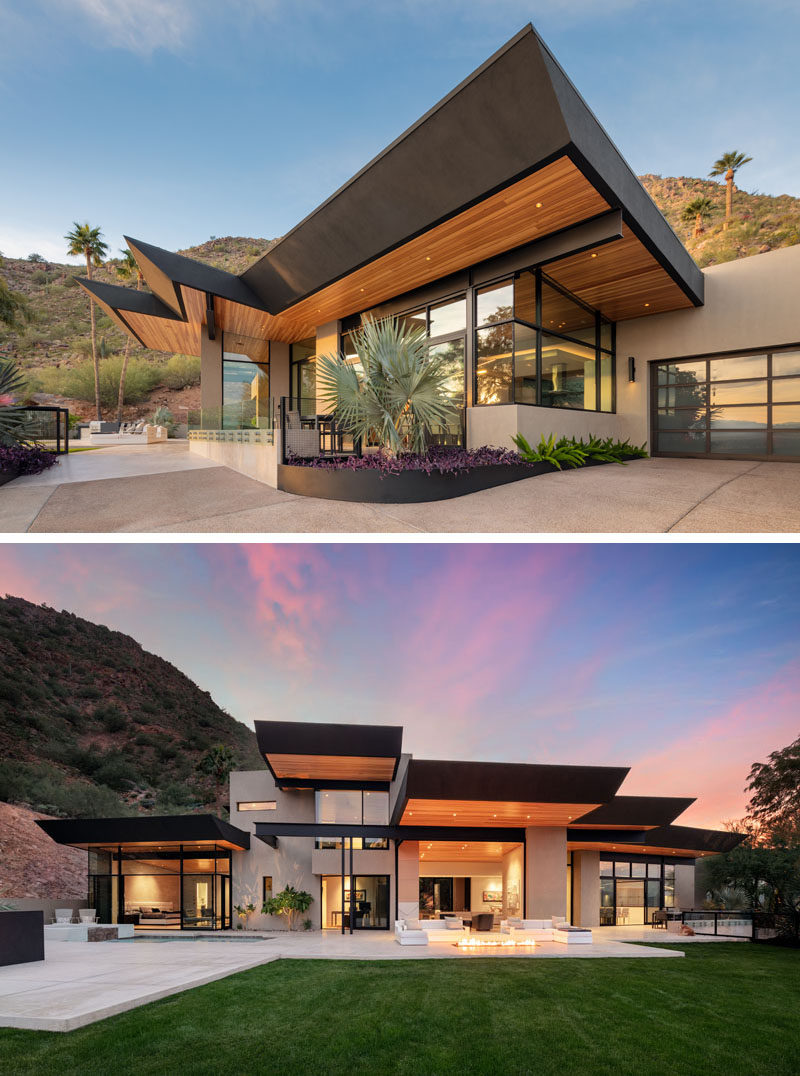 ---
The home is open to the landscaped yard that has three sections. On the far side, there's a swimming pool and spa, and an outdoor kitchen with a bar area.
---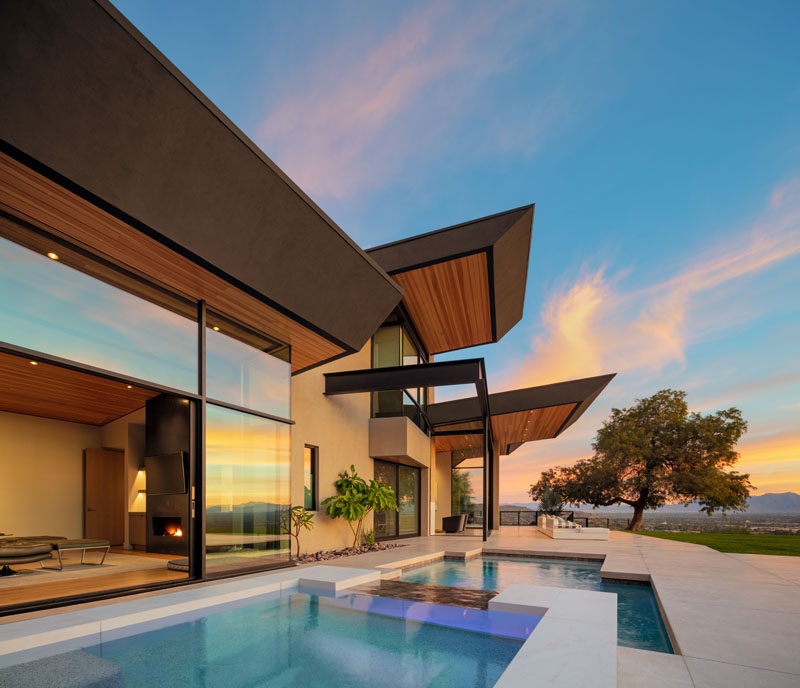 ---
Central to the large patio is an outdoor living room that takes advantage of a built-in fire pit. From this angle, it's easy to see the Douglas Fir wood ceilings that flow from the exterior to the interior of the home.
---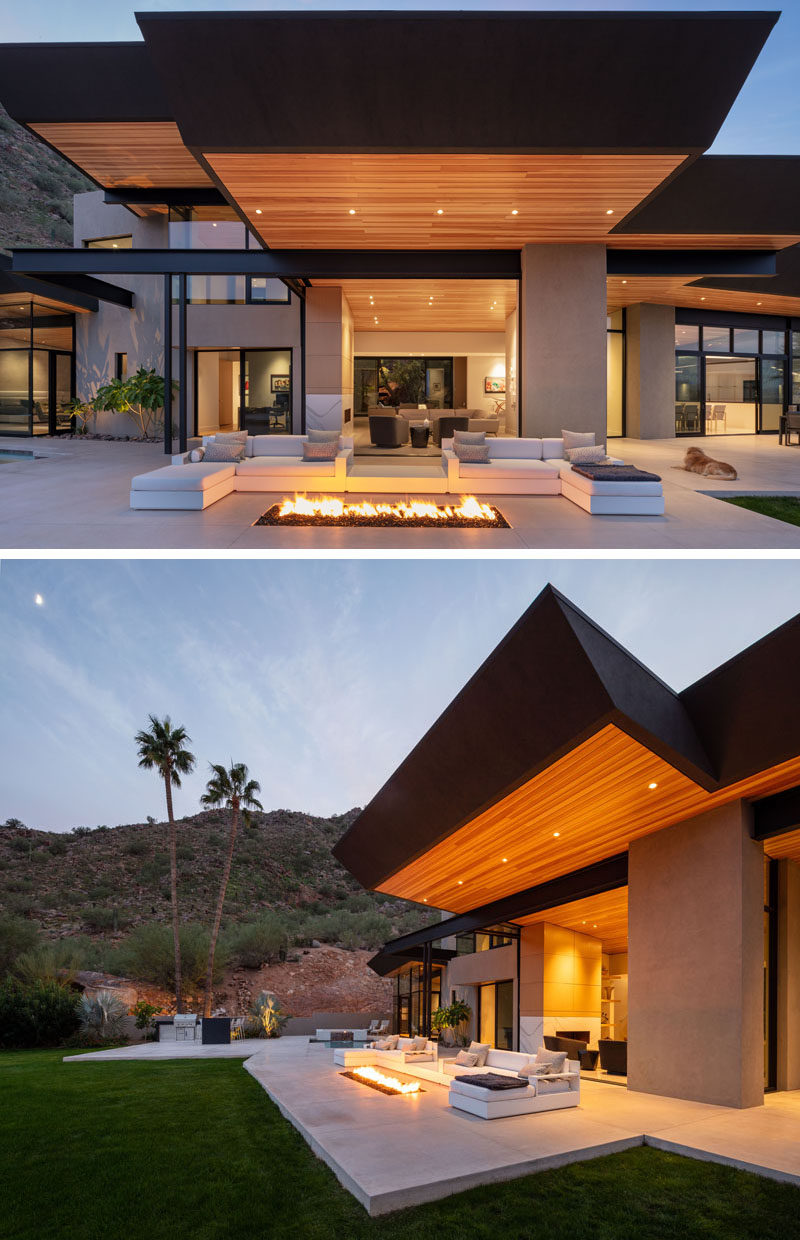 ---
On the other side of the glass front door is an outdoor dining area.
---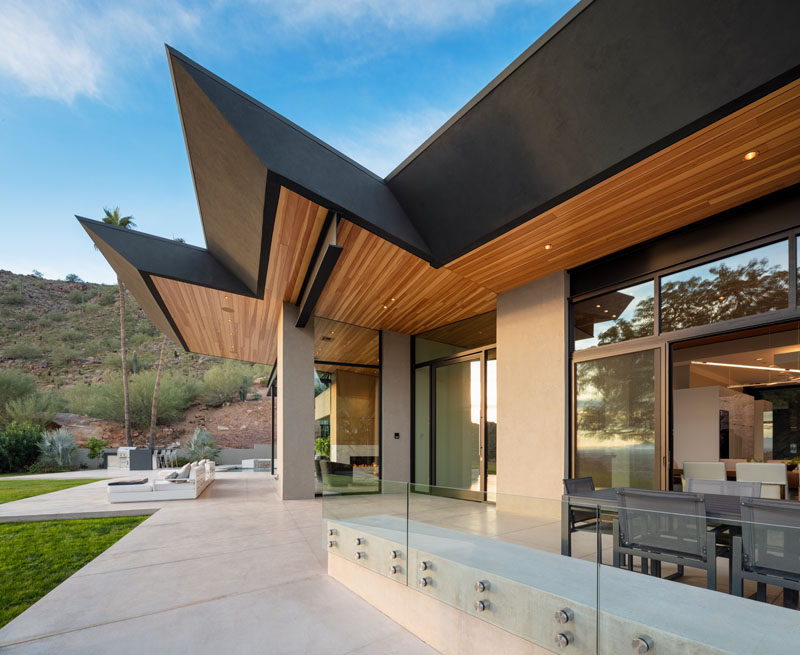 ---
All of the various outdoor areas provide access to the interiors, like the outdoor dining area that has direct access to the interior dining room. Plenty of windows and glass doors provides the room with sweeping views.
---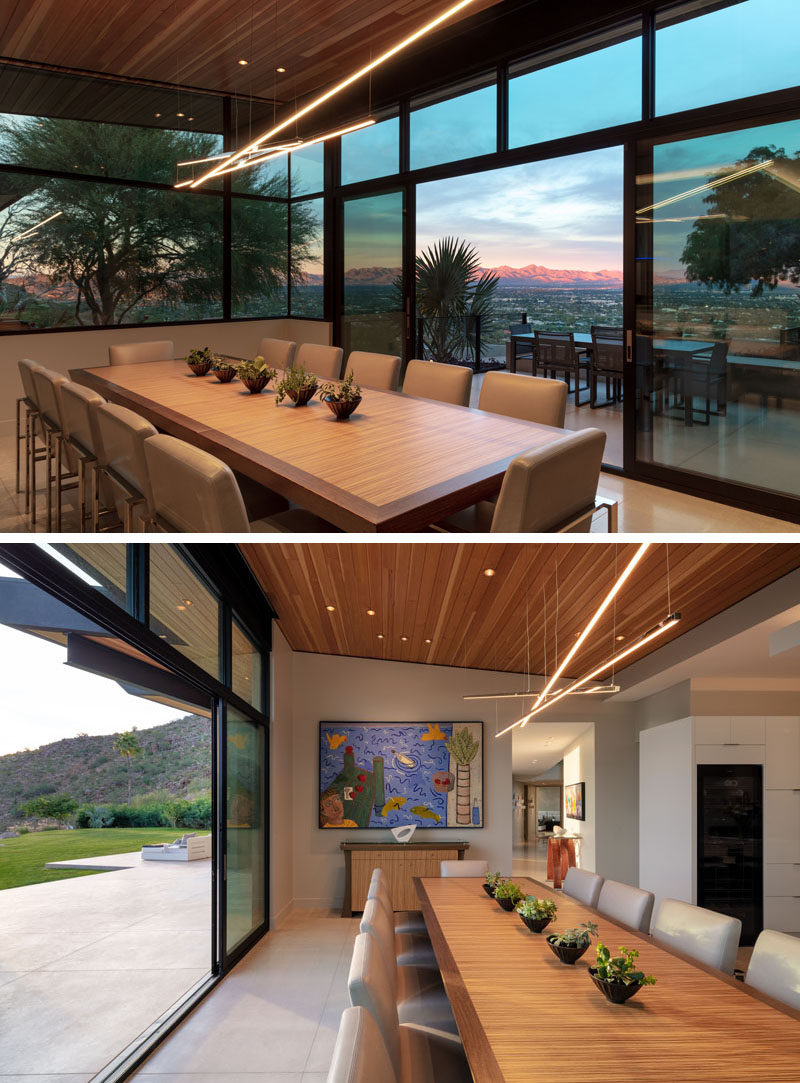 ---
Behind the dining room is the mostly white kitchen. A central island increases the countertop area and provides a place for people to sit.
---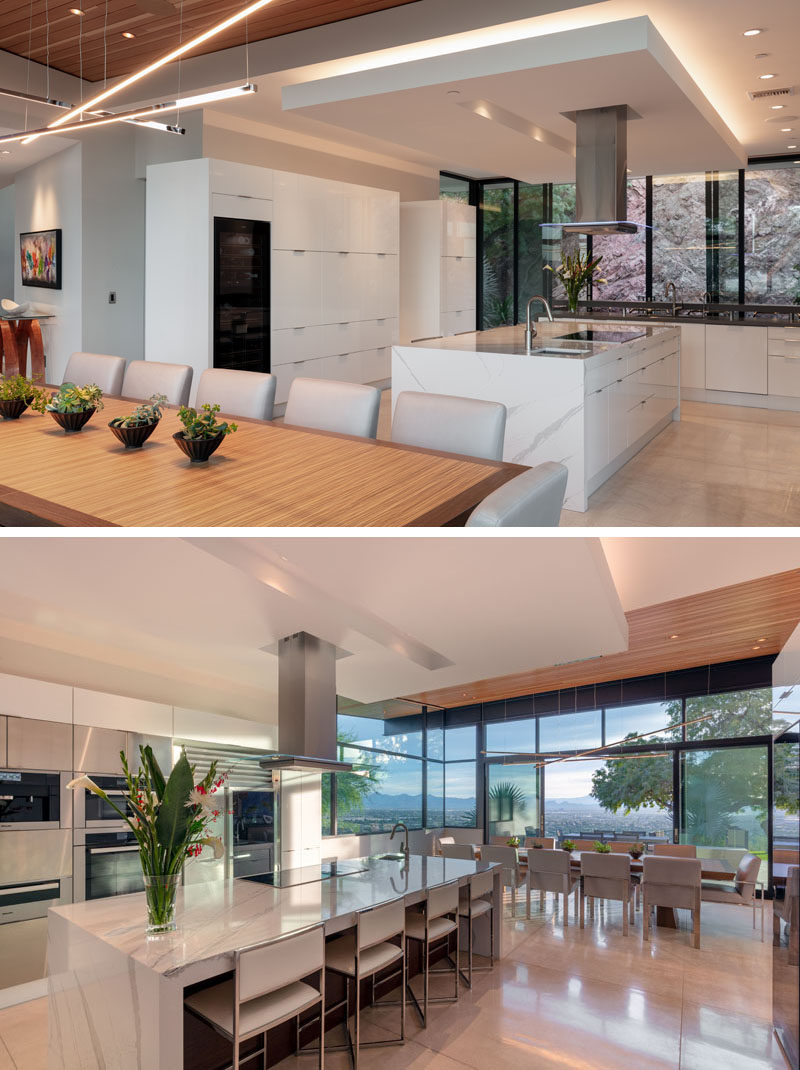 ---
Down the hall from the dining room and kitchen is a entry foyer, and the great room. On one side of the great room is a casual living room with a high ceiling and access to a small patio outside. White concrete floors with a light terrazzo grind are found throughout the house.
---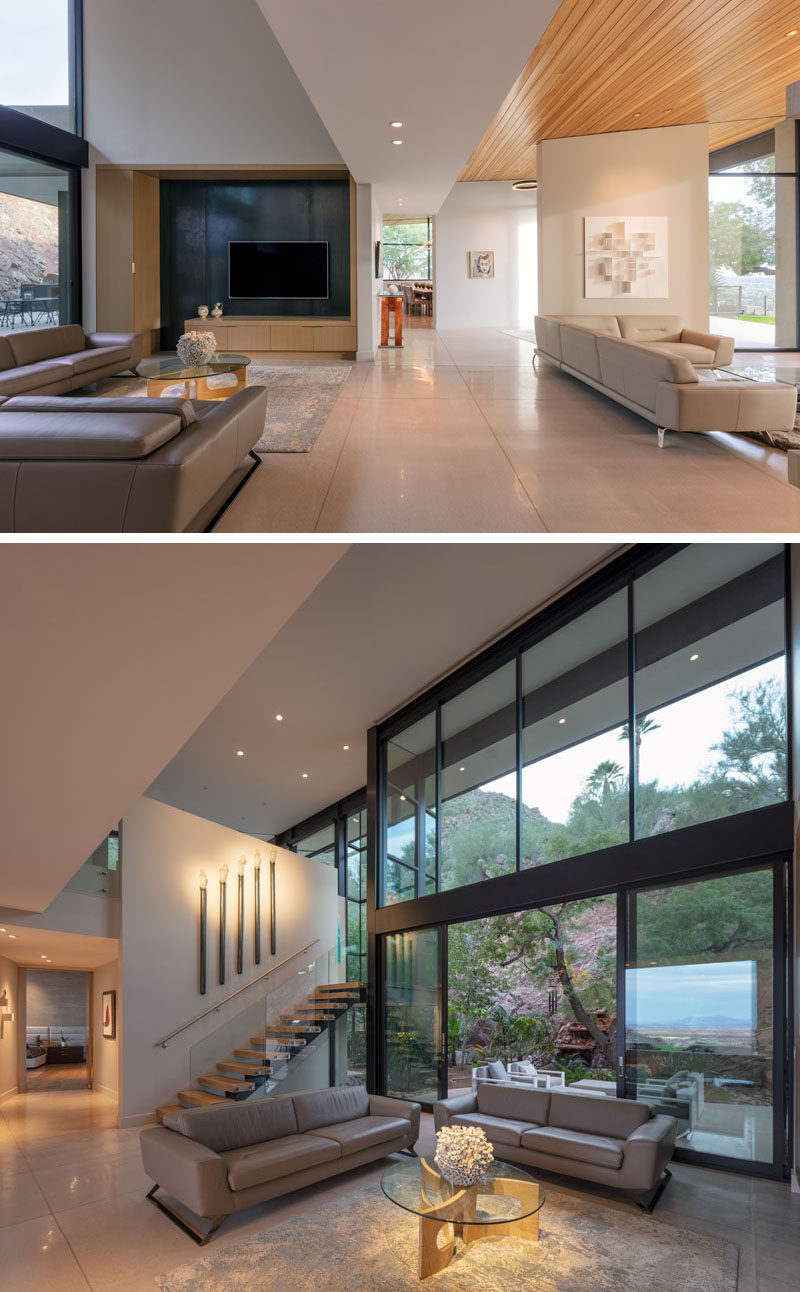 ---
The small patio is located against the hillside, and is furnished with outdoor armchairs.
---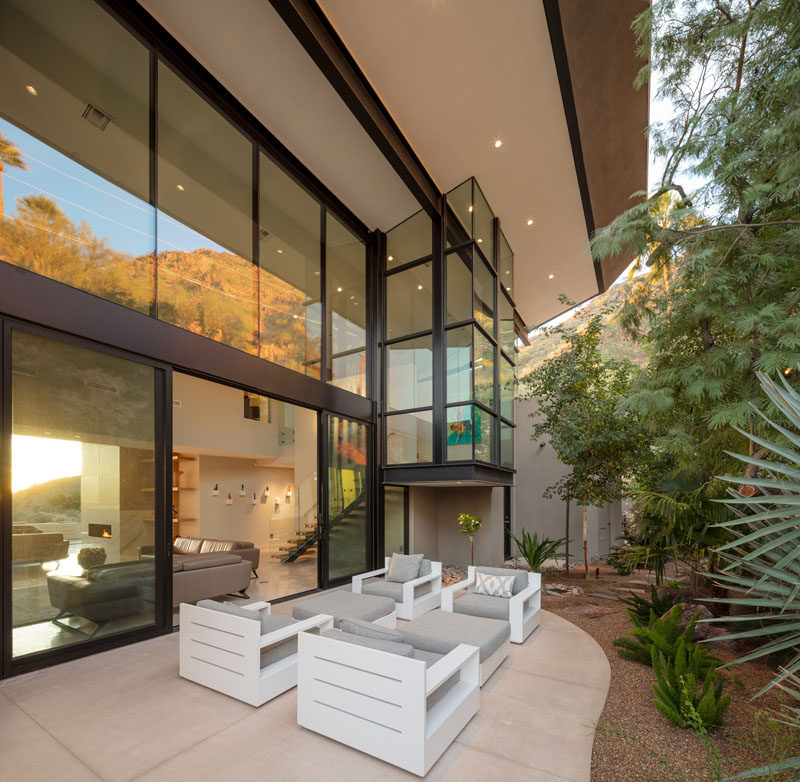 ---
Back inside, and on the other side of the hallway is a secondary living room with a fireplace and open shelving. Large sliding glass doors open the room to the outdoors.
---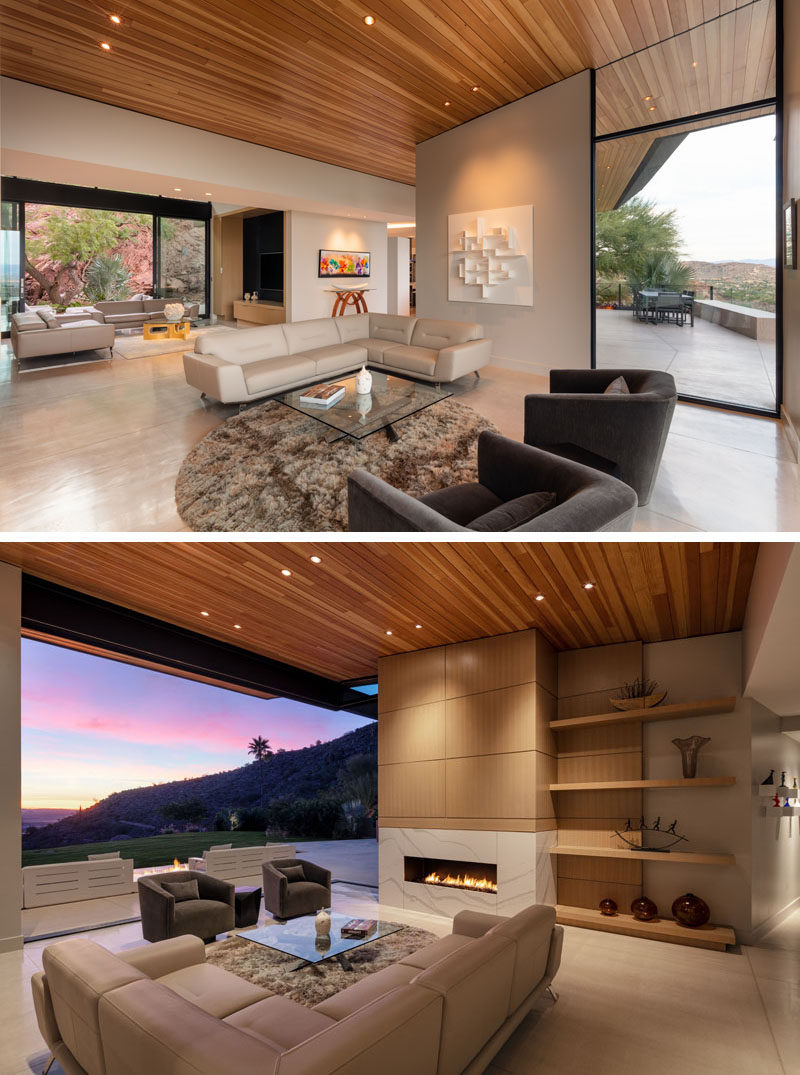 ---
Further down the hallway is a home office with a neutral color palette.
---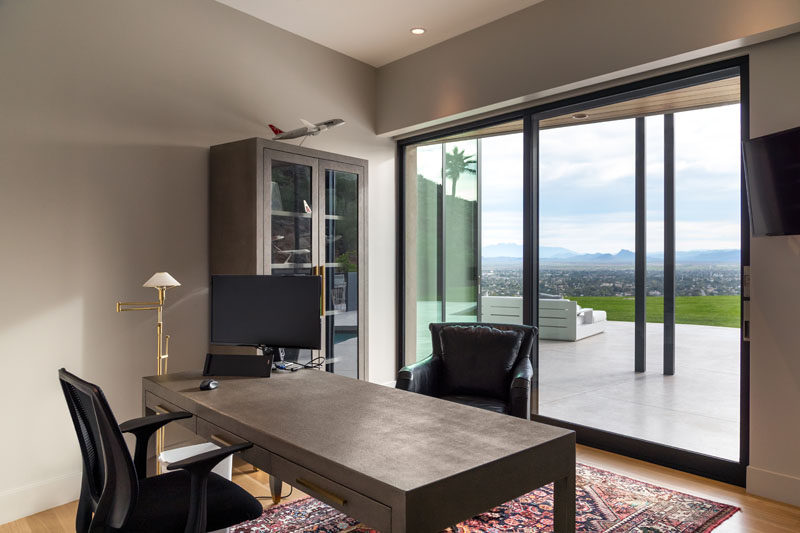 ---
At the end of the house is the master bedroom that has both wood flooring and a wood ceiling, as well as a lounge area with a fireplace, and direct access to the pool and patio outside.
---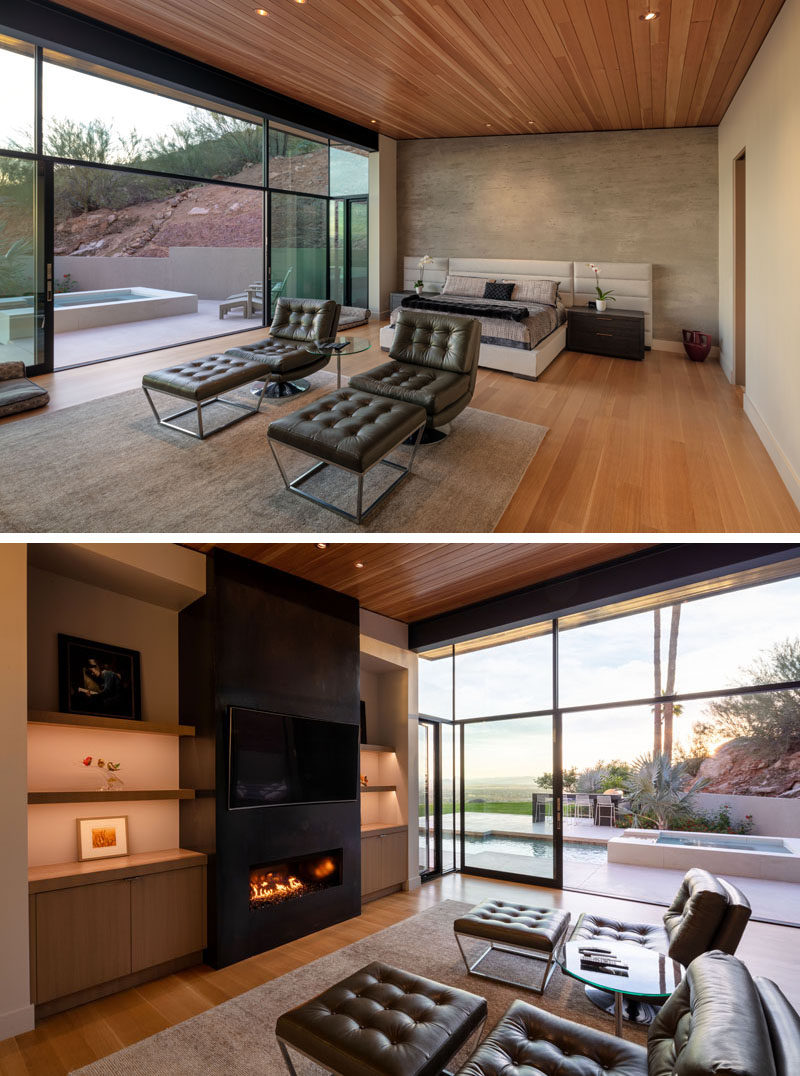 ---
In the master bathroom, floor-to-ceiling tiles cover the walls and dual vanities makes sure there's plenty of counter space and storage. The bathroom also opens to a small private patio surrounded by plants.
---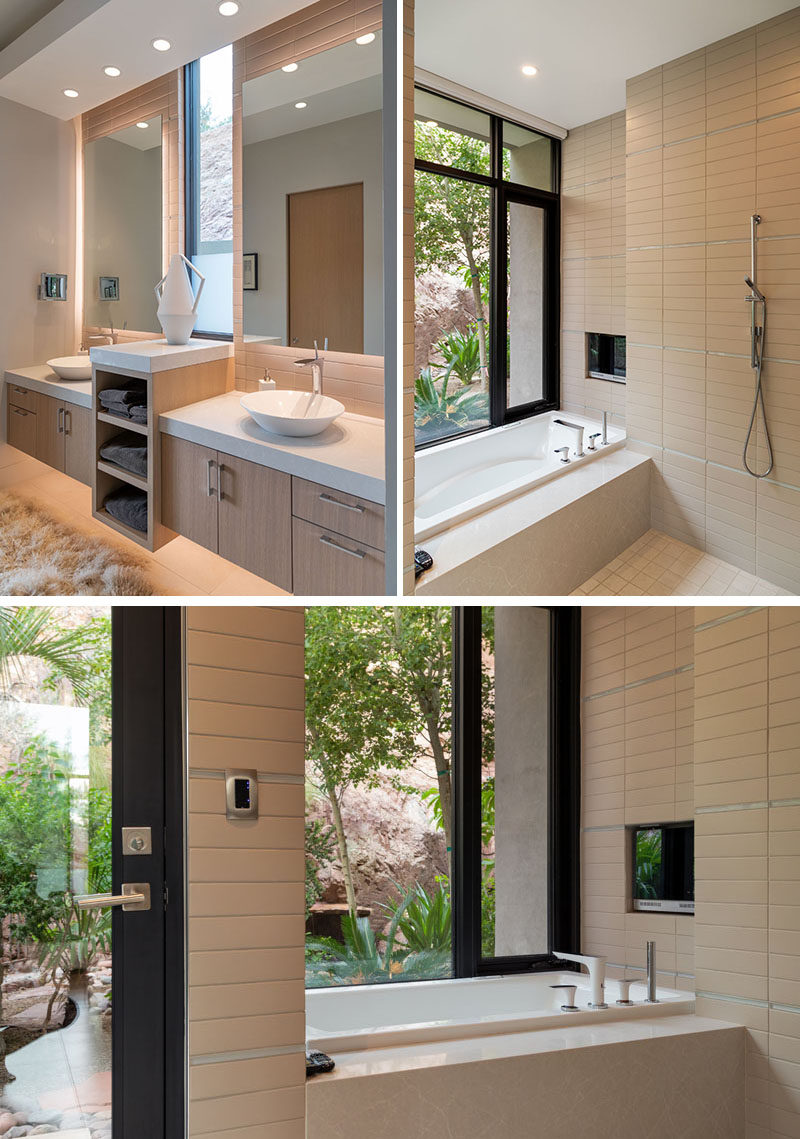 ---
Back by the great room, and there are wood and steel stairs leading up to the second floor of the home.
---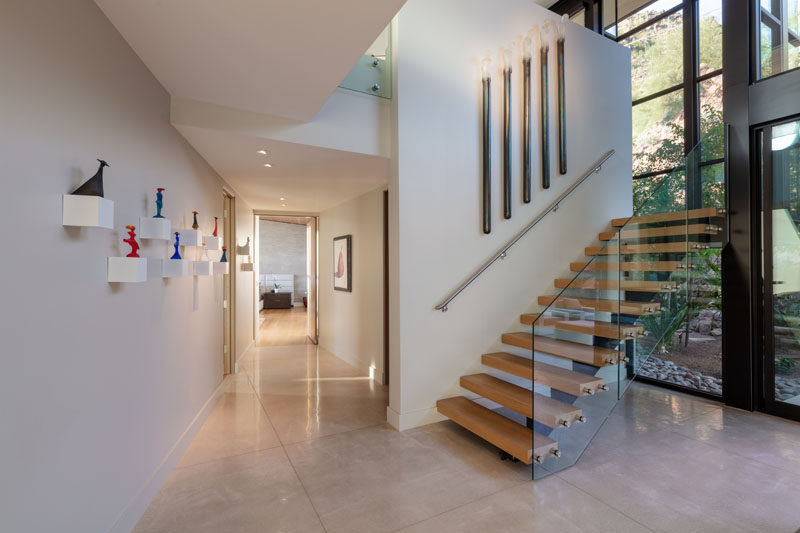 ---
Upstairs, there's a guest bedroom that has floor-to-ceiling windows for taking advantage of the view.
---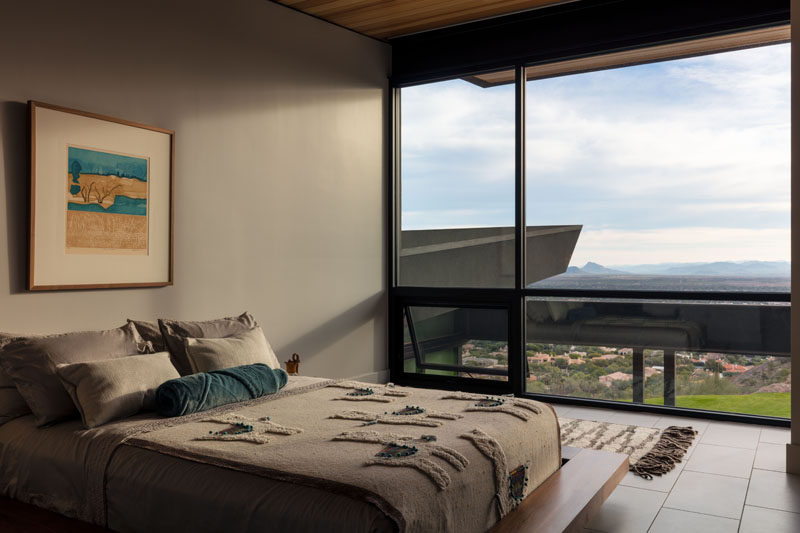 ---
There's also a guest bathroom that combines wood with white tile and a stone vanity for a contemporary appearance.
---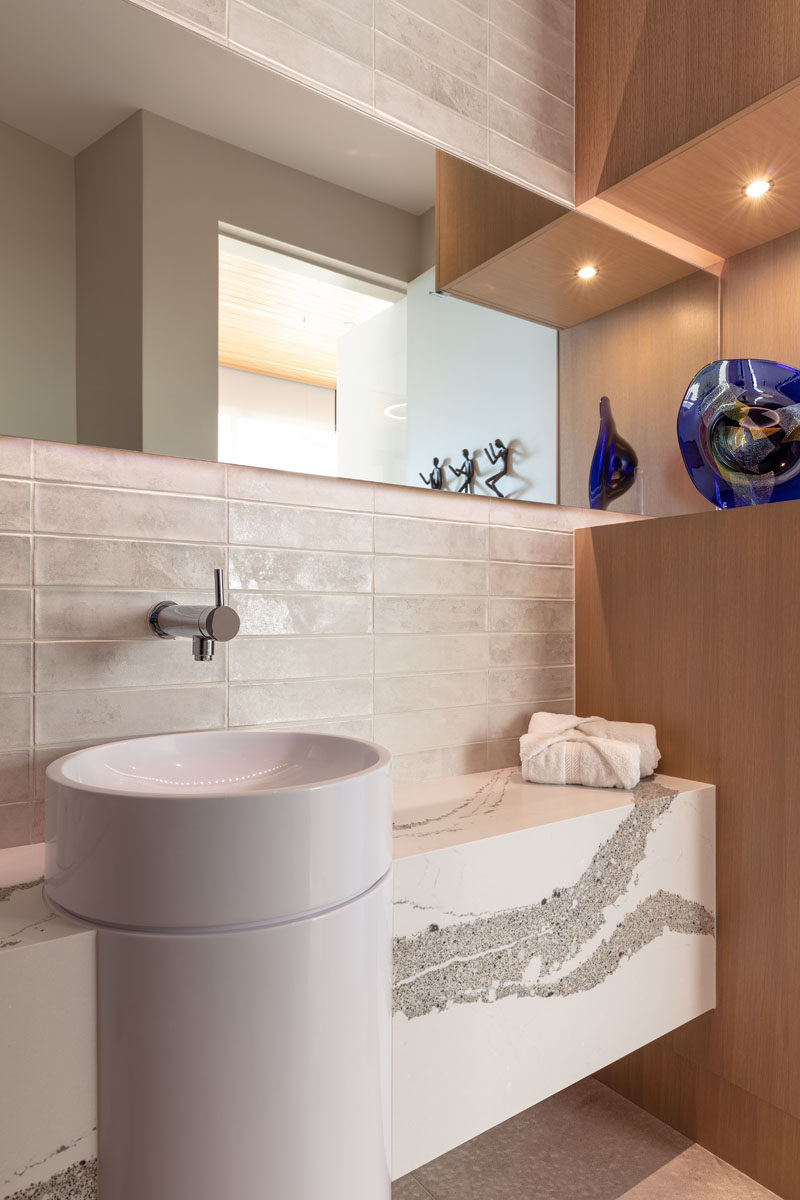 Photography by Jon Reid – Arch.Photos | Architecture firm: Kendle Design Collaborative | Lead Architect: Brent Kendle | Landscape Design: Juan Sandoval | General Contractor: True North Builders
---