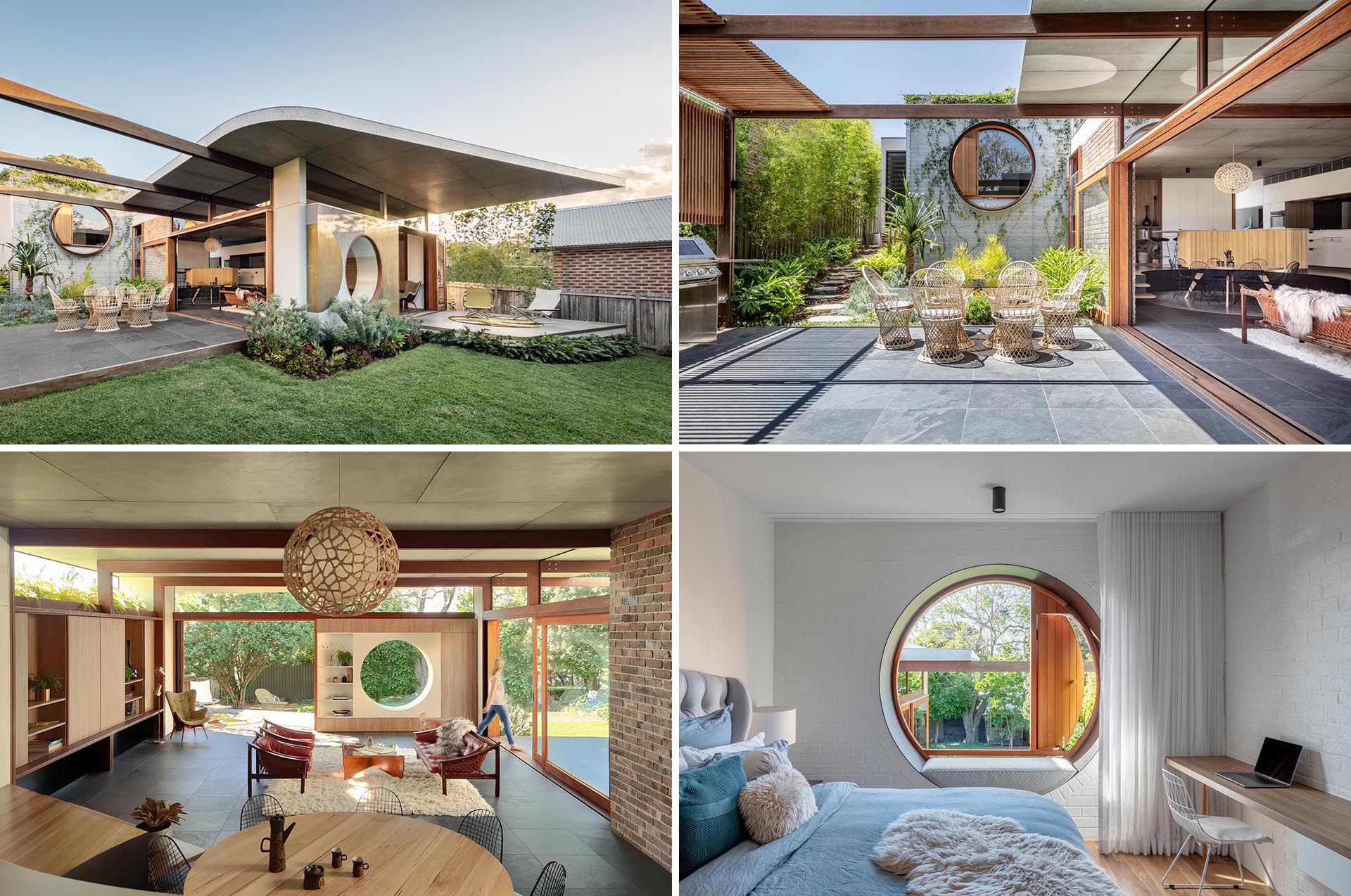 CplusC Architectural Workshop has designed a modern home in Sydney, Australia, that's full of circular design elements.
Inspired by Studio Ghibli's animated fantasy My Neighbor Totoro, the concept of the 'Totoro House' is heavily inspired by the strong family bond of the clients, the connection between its occupants, and the relationship to the landscape.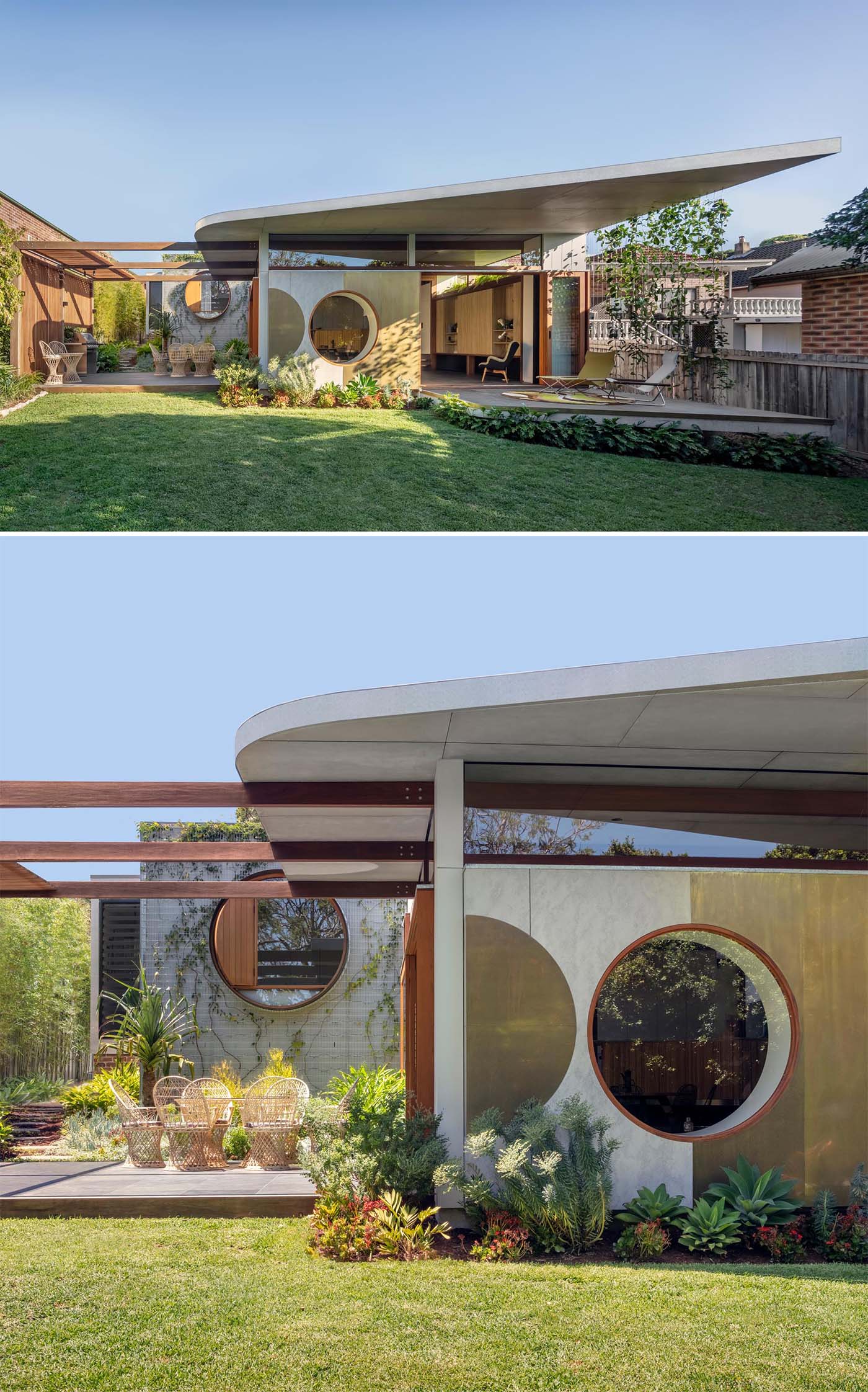 The exterior of the home received an addition that includes a sweeping roofline that sits above a section of windows. At night, the ceiling reflects the light back into the interior of the addition.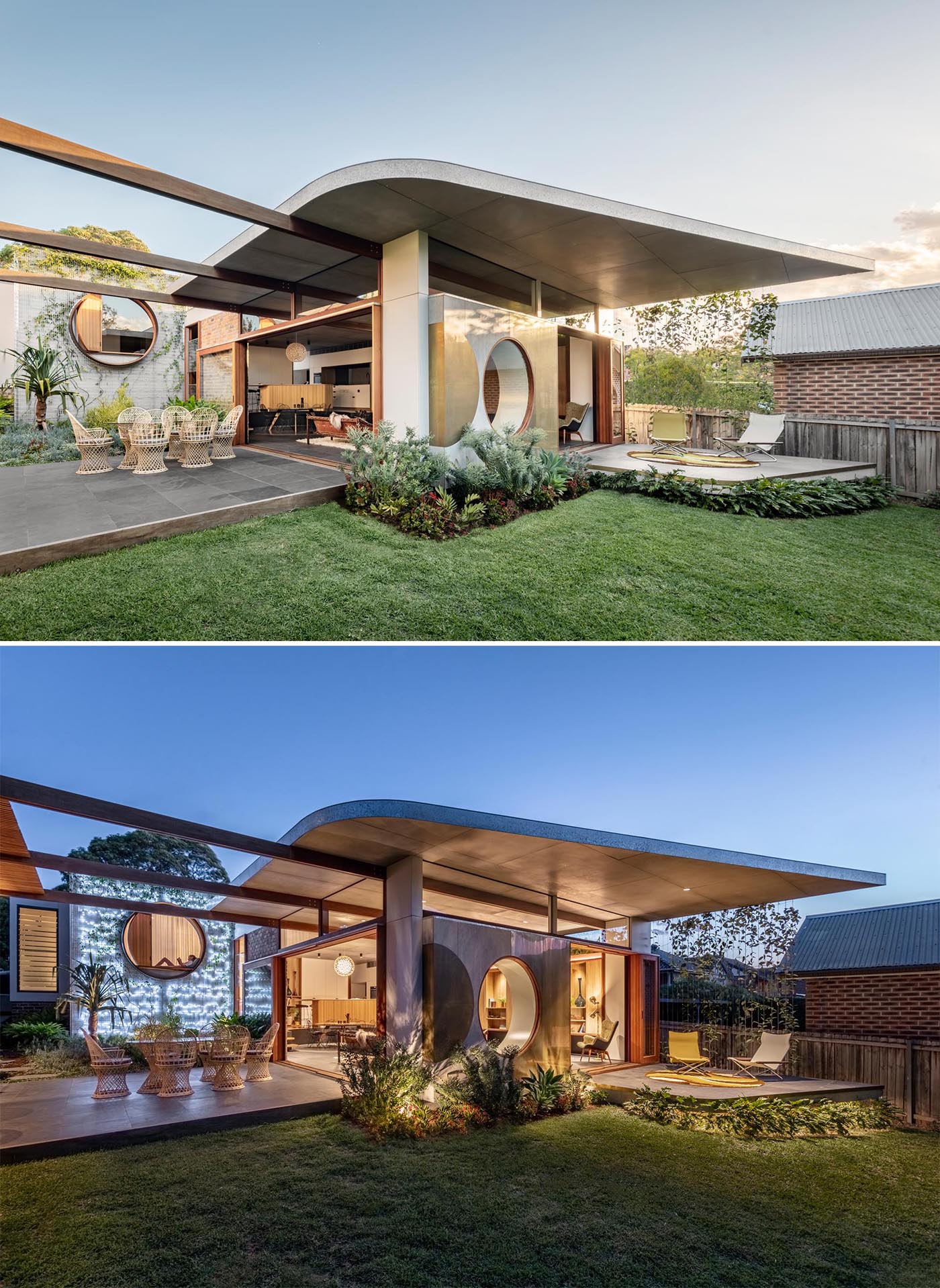 Indoor / outdoor living was key in the design of the addition, with a partially covered patio with a bbq area and outdoor dining.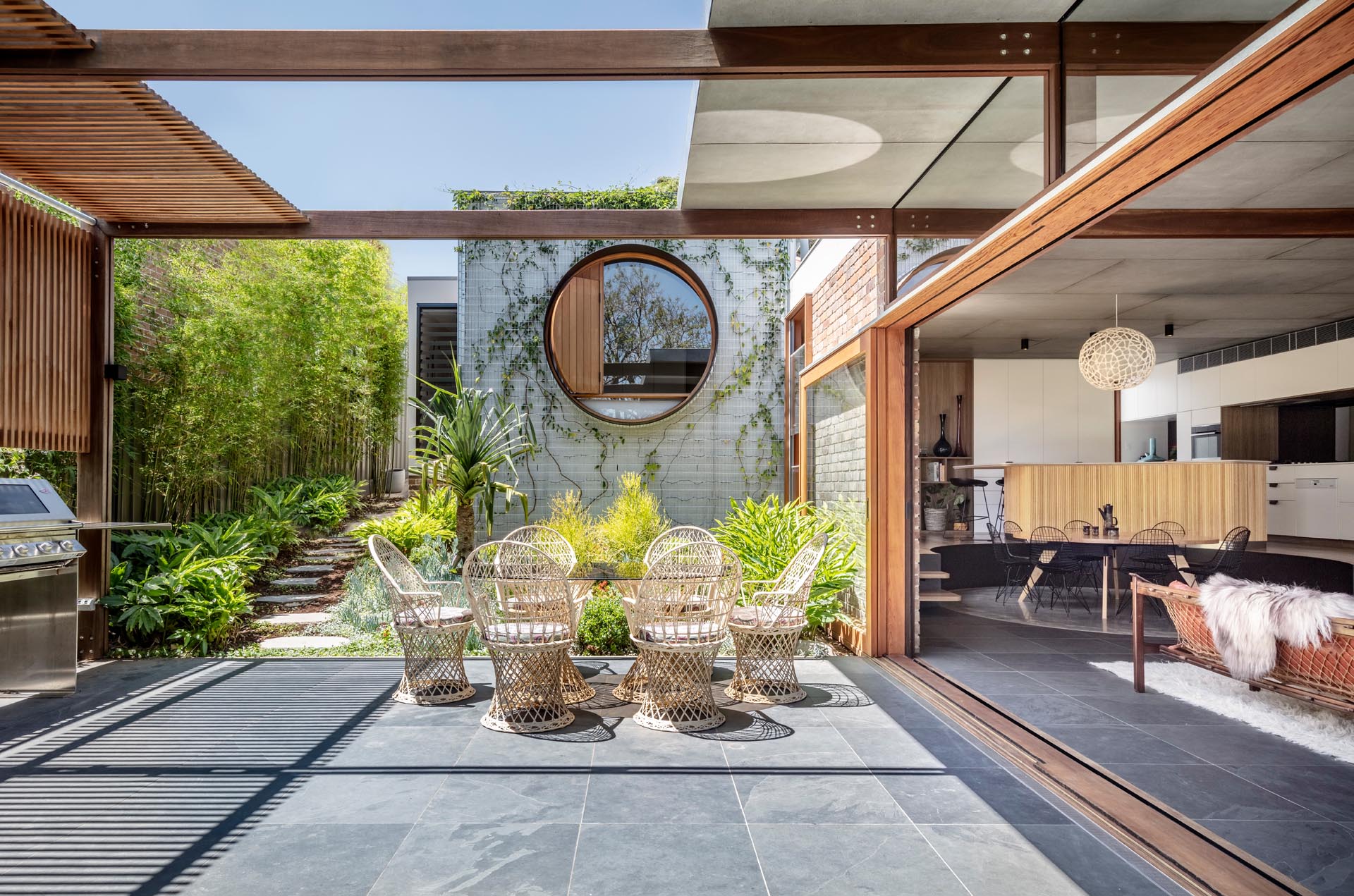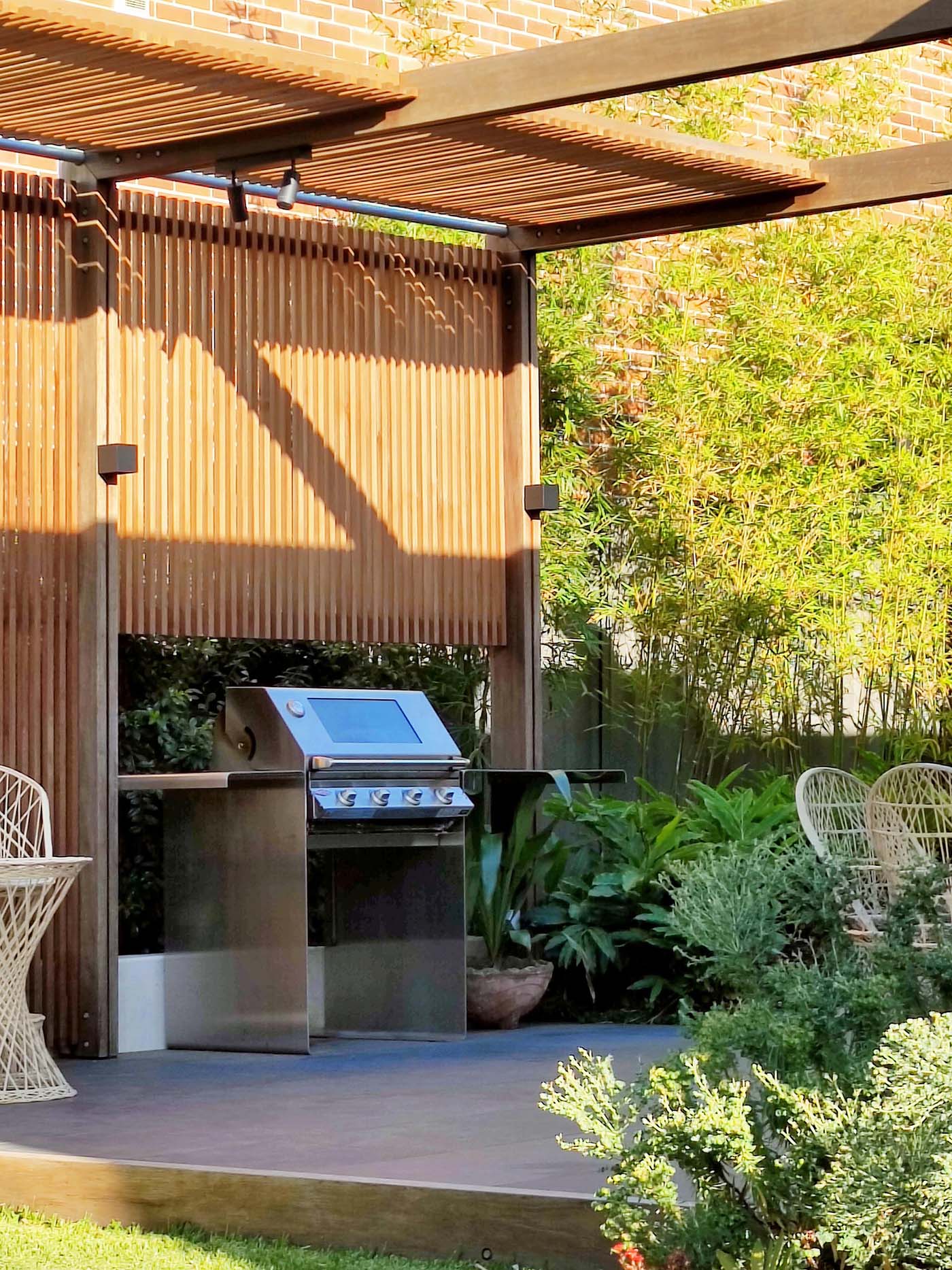 The round outdoor dining table is surrounded by chairs with curved edges, complementing the shape of the nearby circular window.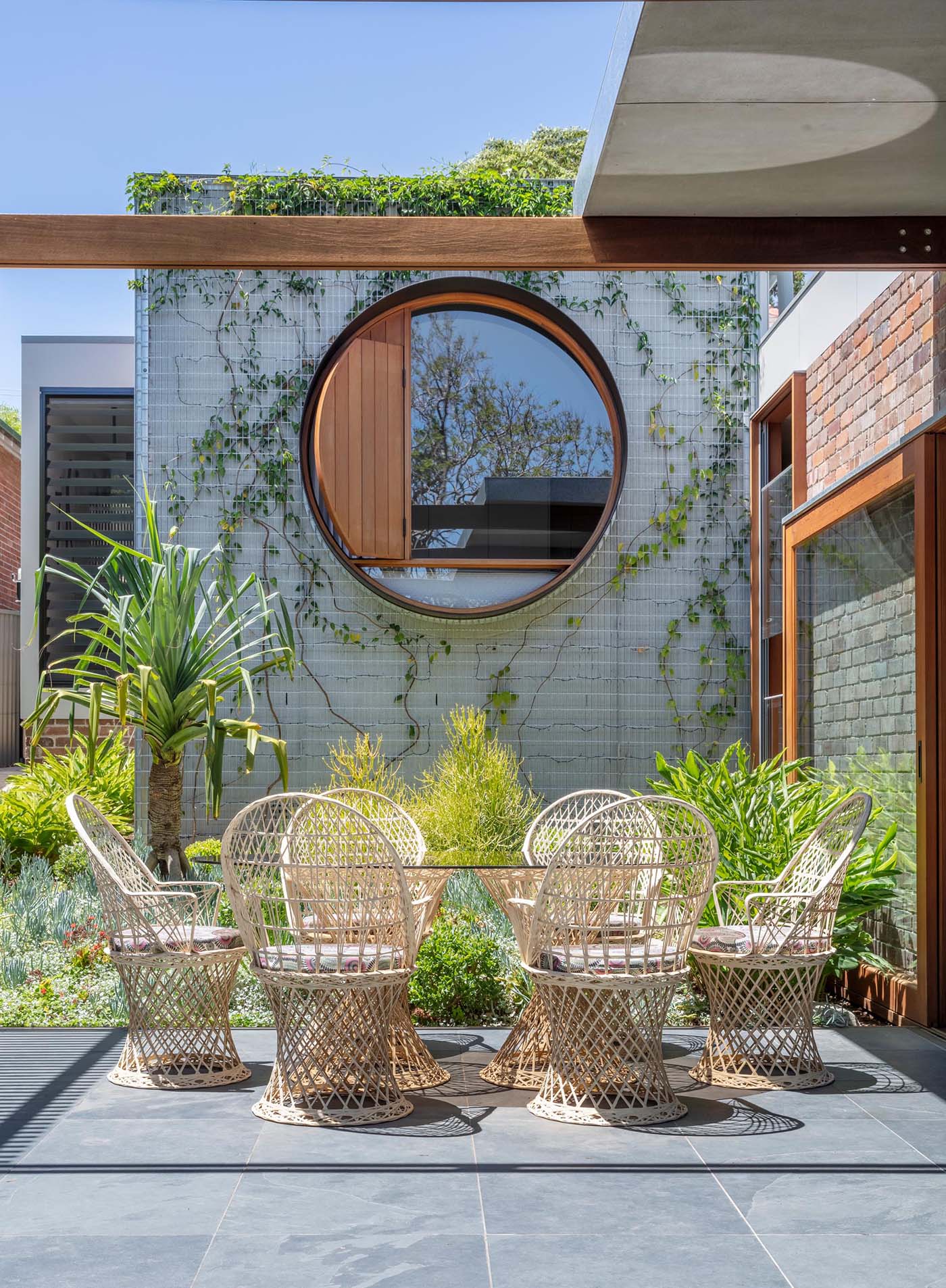 Behind the outdoor dining area is a landscaped garden with plants of varying heights. Key to this area of the garden is a wall of vines that will grow over time to surround the window.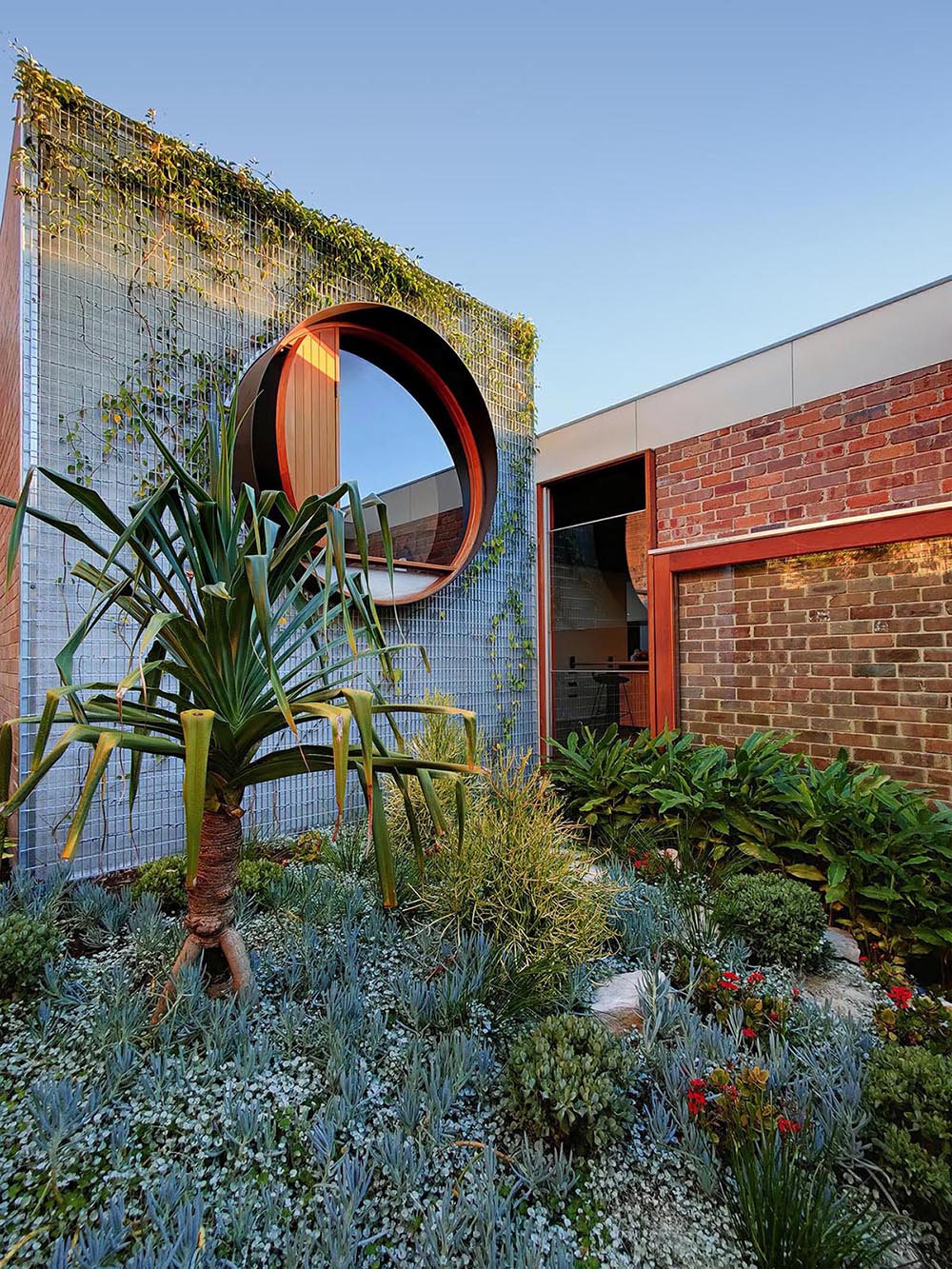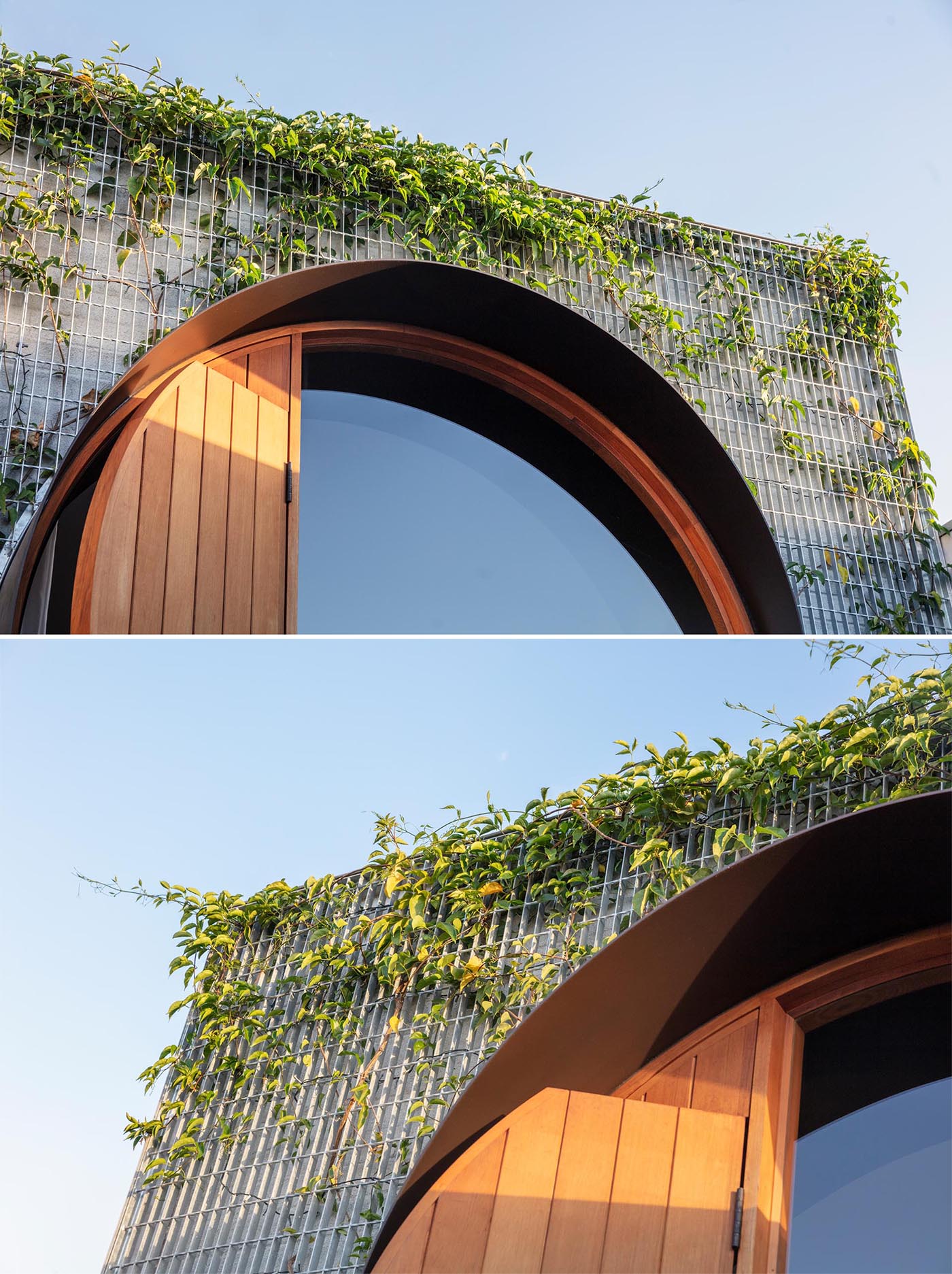 At night, this wall is lit from behind, creating an outdoor focal point that also helps to light up the patio.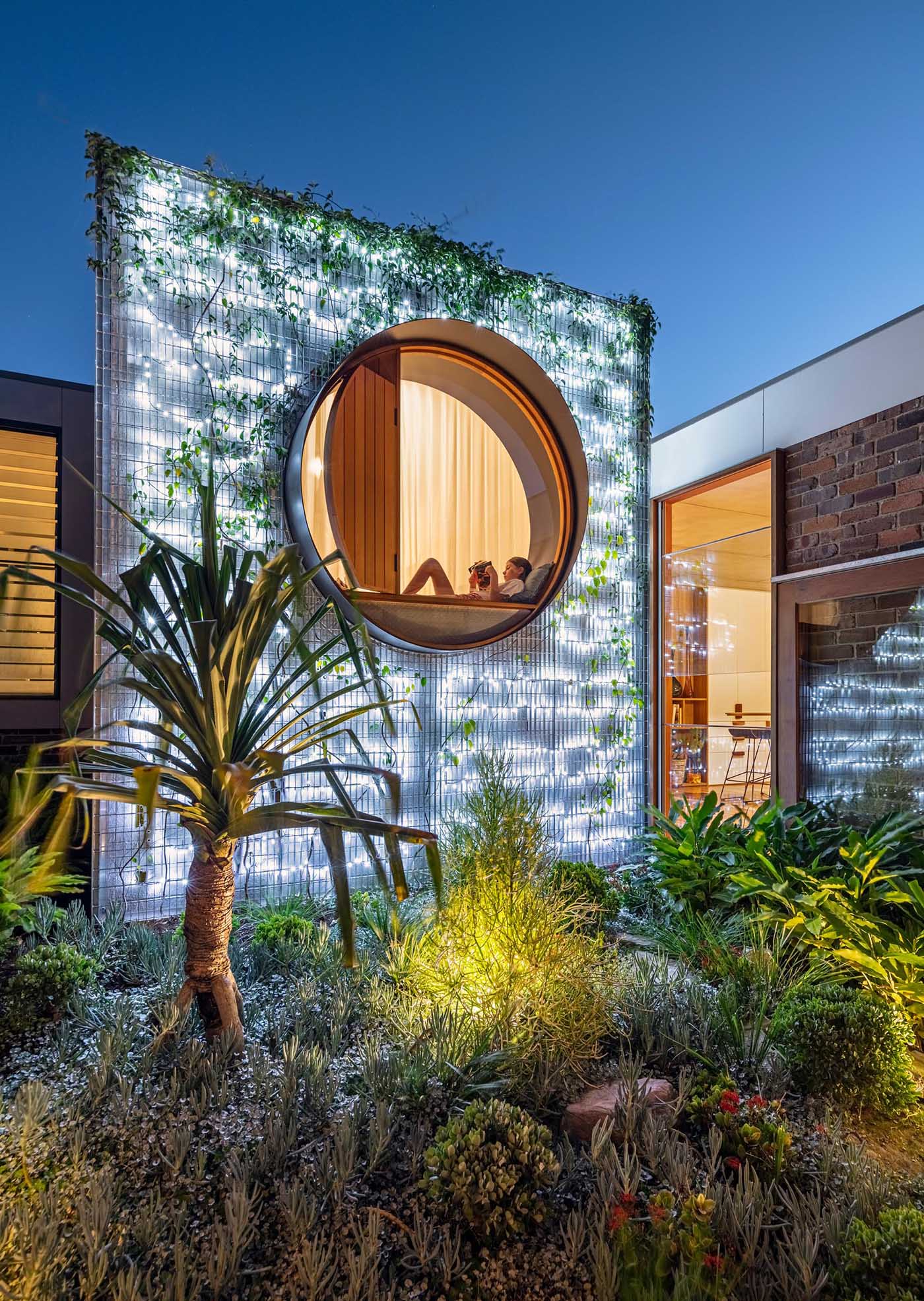 The circular theme continues inside the home, with a large round window in the living room. The large sliding wood-framed glass doors connect the interior spaces to the yard and patio.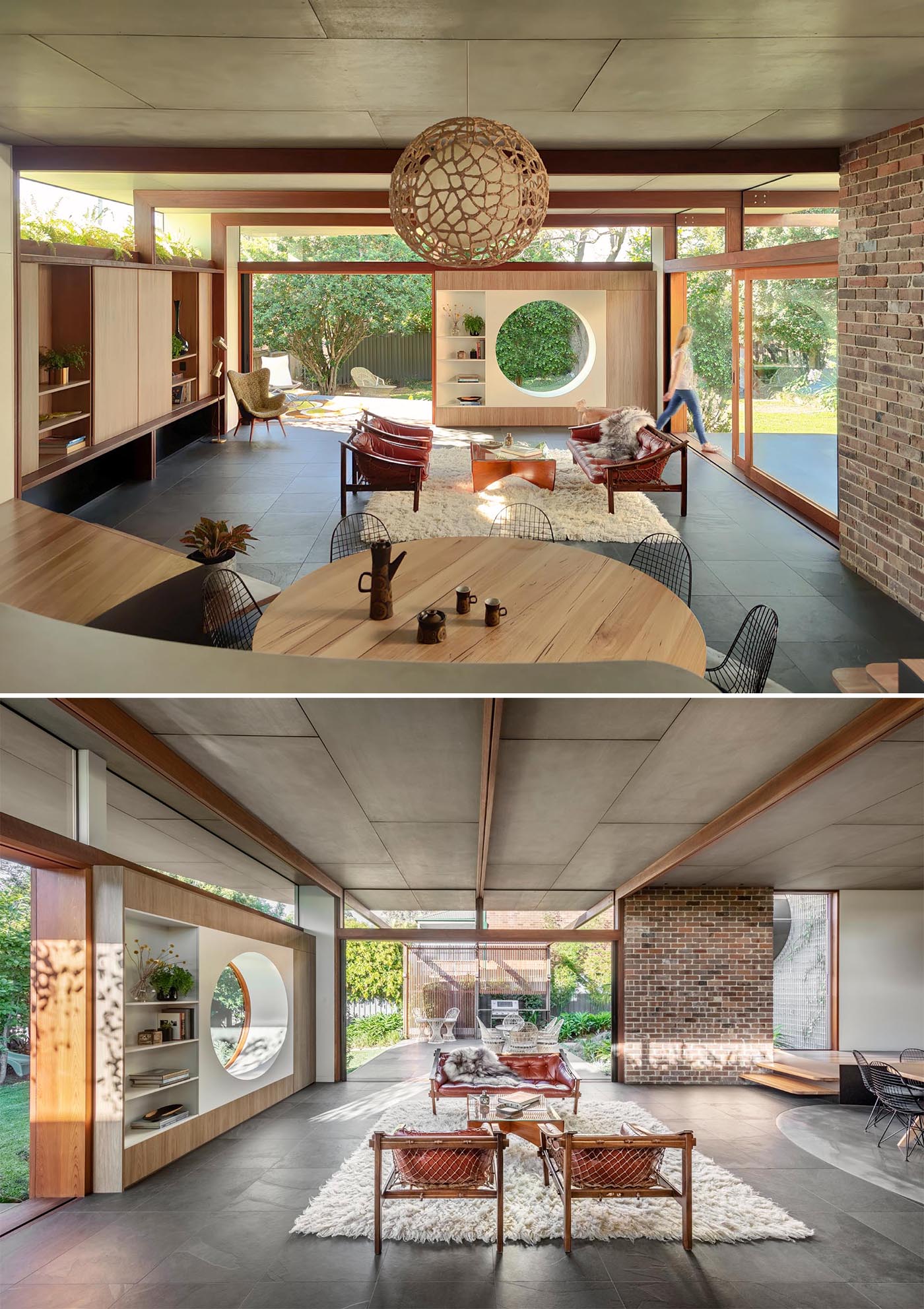 The deep-set round window enables the space to be used as a window seat, while next to it are some open shelves.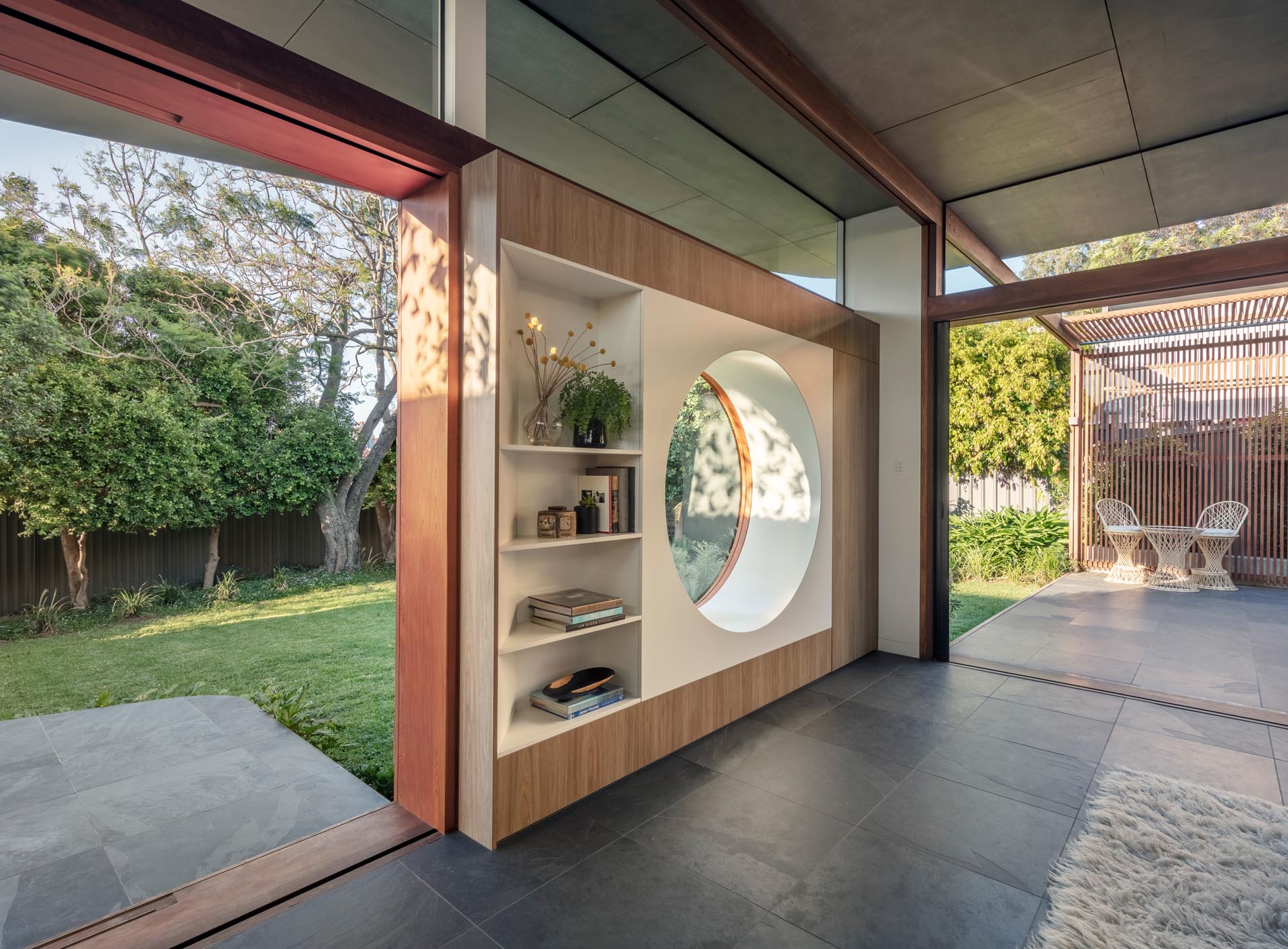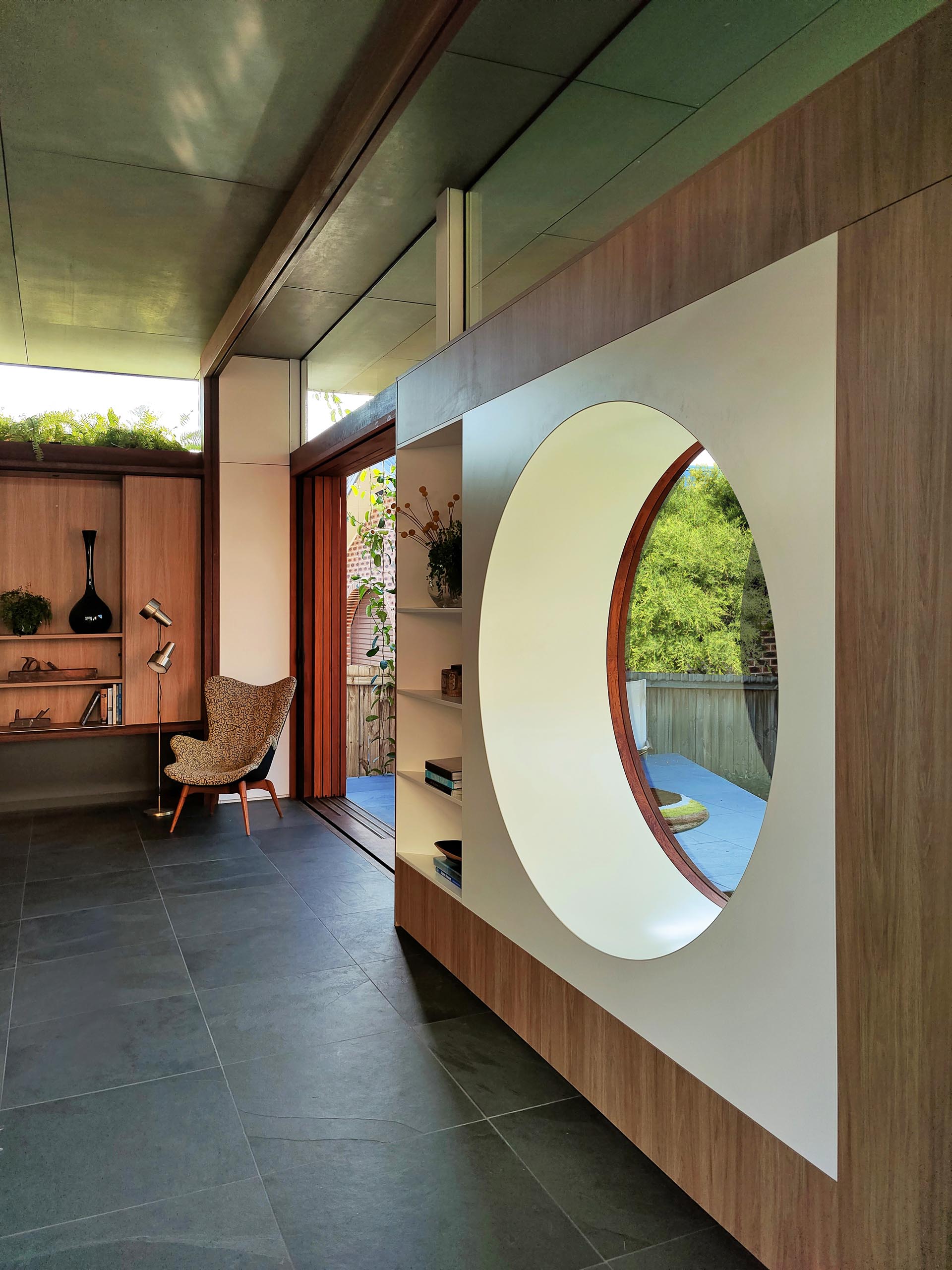 Behind the living room is the dining area with a round wood table that sits upon a round rug. Stairs on either side of the dining area connect to the kitchen and steps to the original home.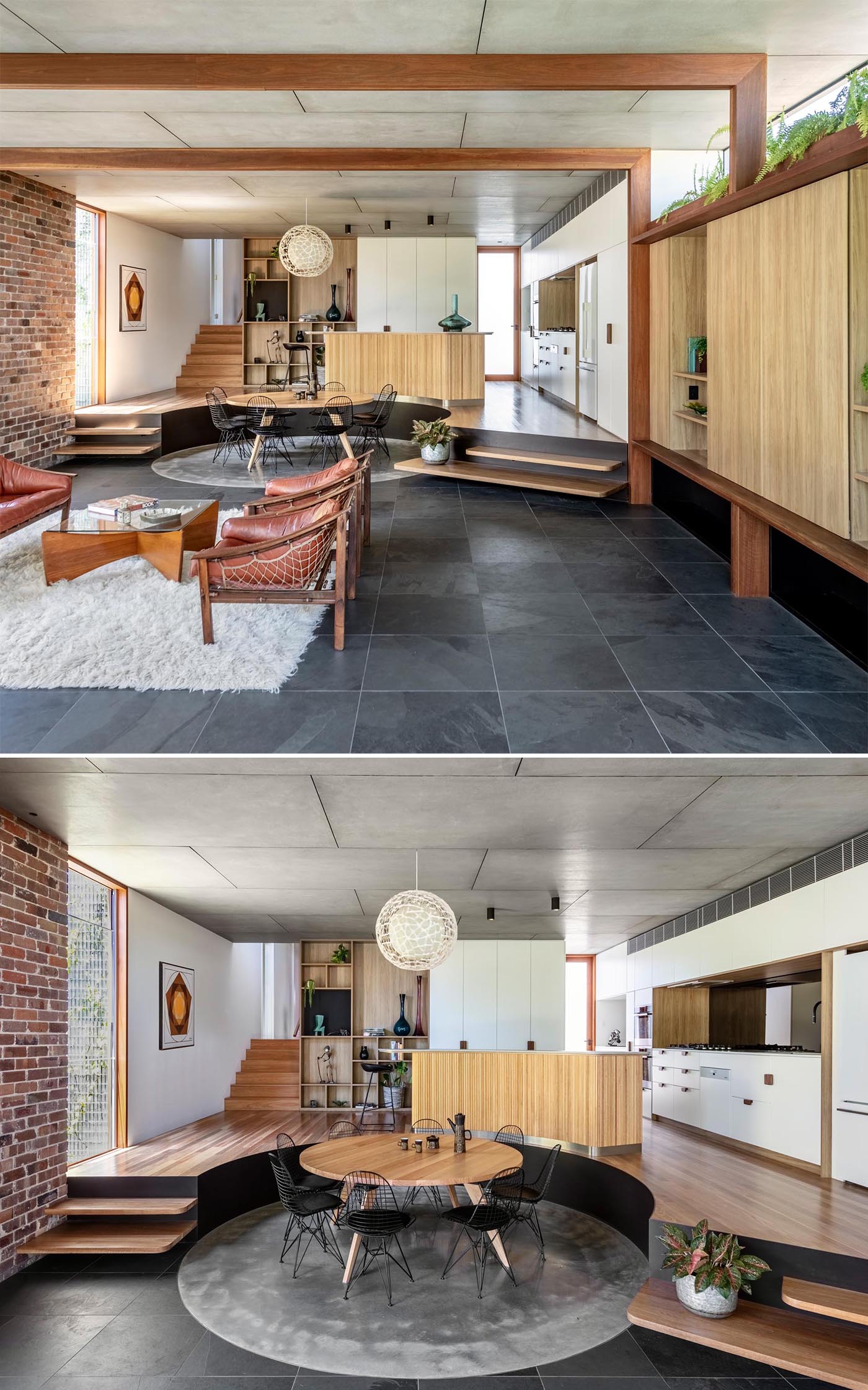 The new bedroom design incorporates a large circular window that frames the view of the outdoor living space and backyard as inspired by the Japanese concept of Shakkei.
Part of the window is made operable to allow for natural cross-ventilation, while the window frame itself also acts as seating.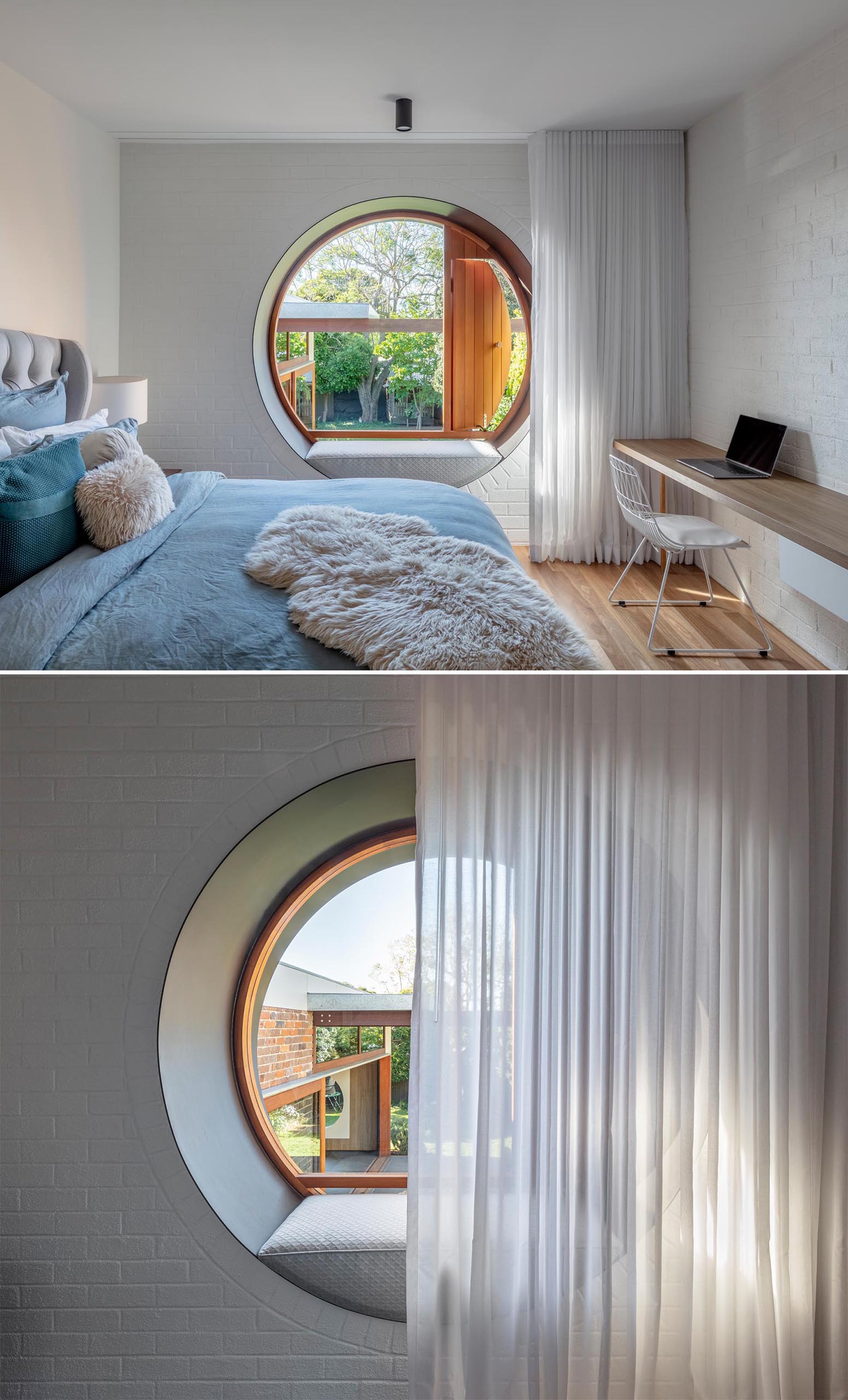 In the en-suite bathroom, vertical white rectangular tiles cover the walls, while a louver window in the shower adds natural light to the space.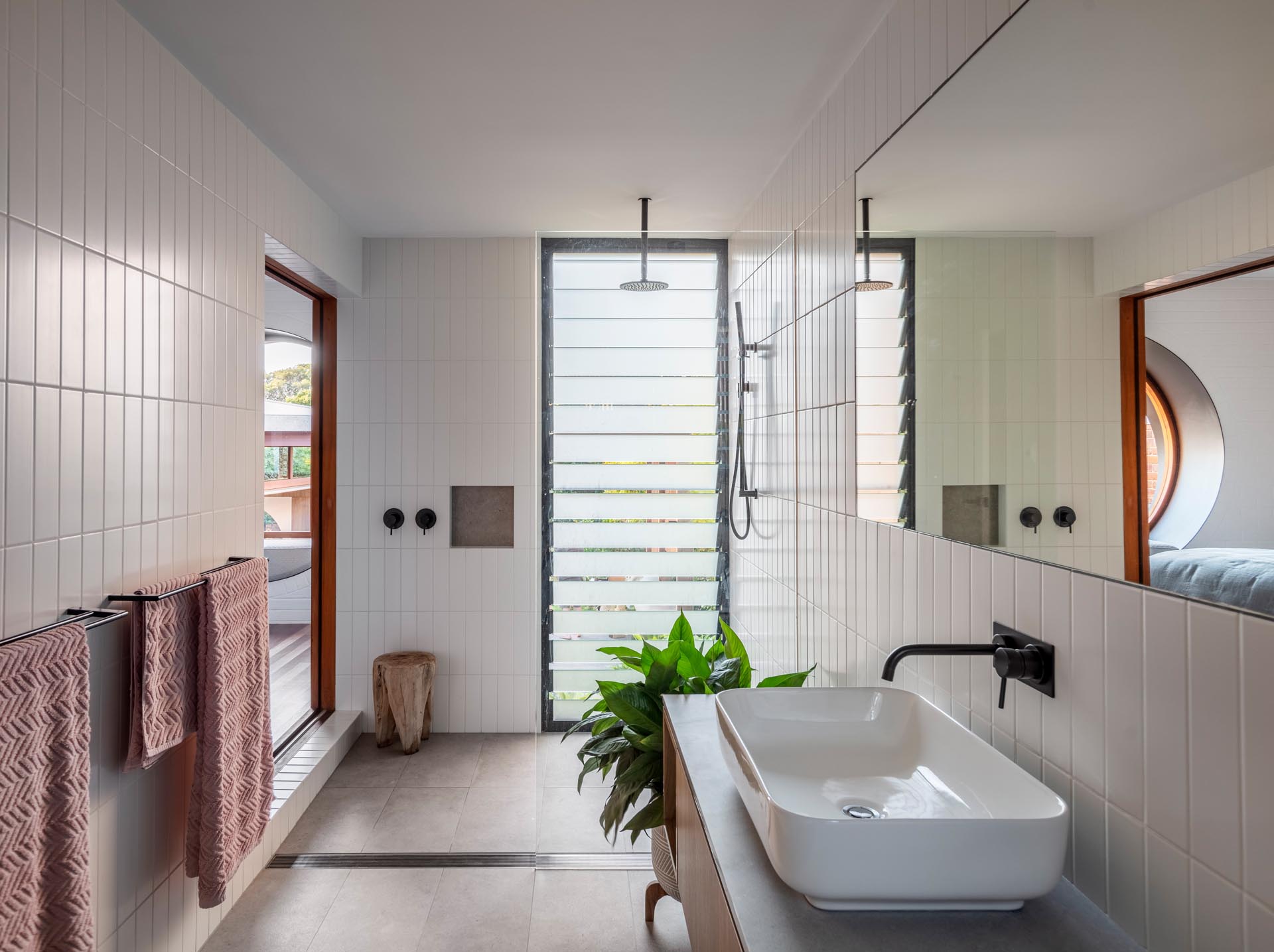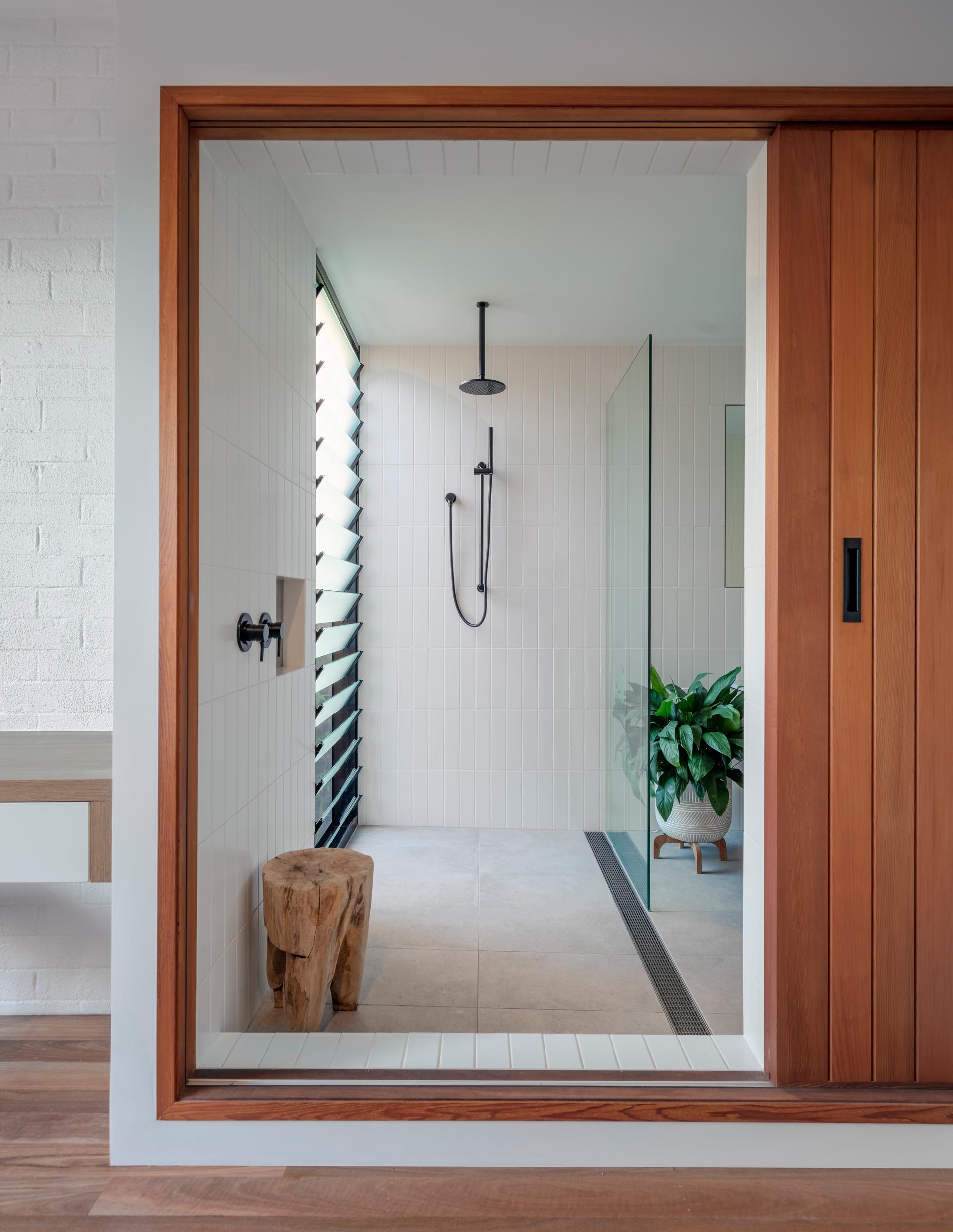 Here's a look at the floor plan that shows the original house plus the new addition.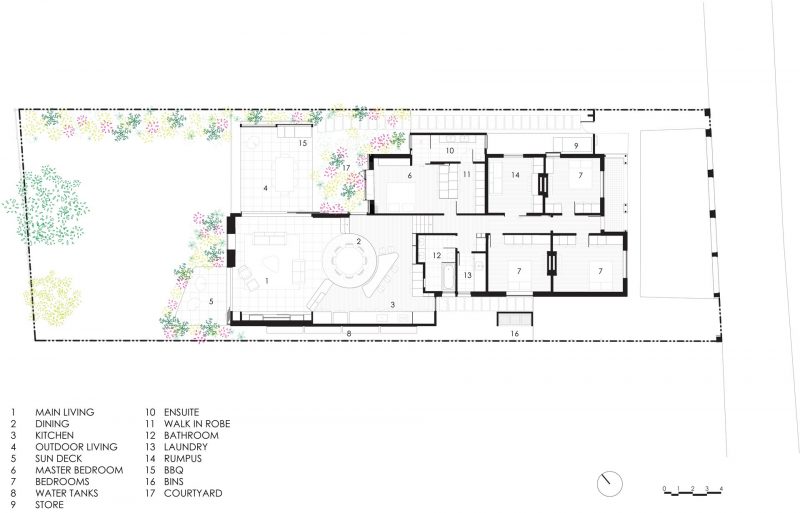 Photography: Murray Fredericks | Architect & Builder: CplusC Architectural Workshop | Lead Architect: Clinton Cole | Project Architect: Ryan Ng