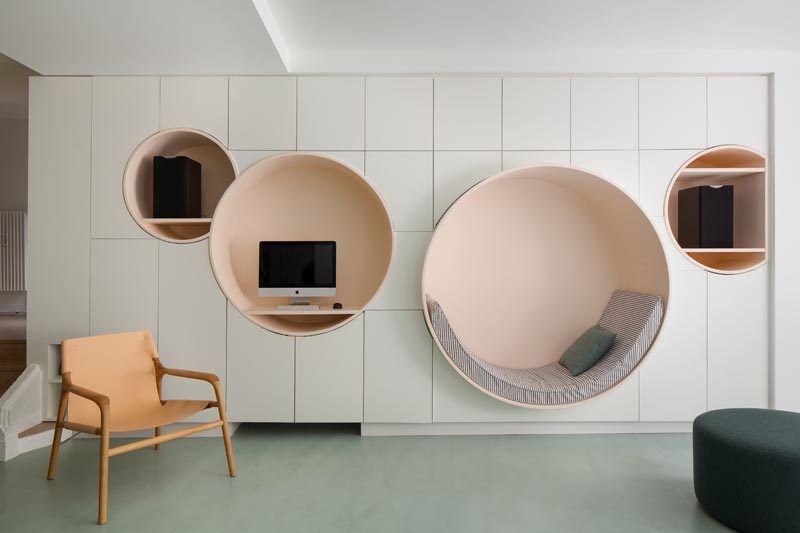 Architect Pierre-Louis Gerlier has given a fresh and colorful update to an apartment that's located in Neuilly-sur-Seine, France.

Many years ago the apartment was actually a garage, and after originally transforming it into an apartment and living in it for several years, the client approached Pierre-Louis Gerlier to make the space modern and bright.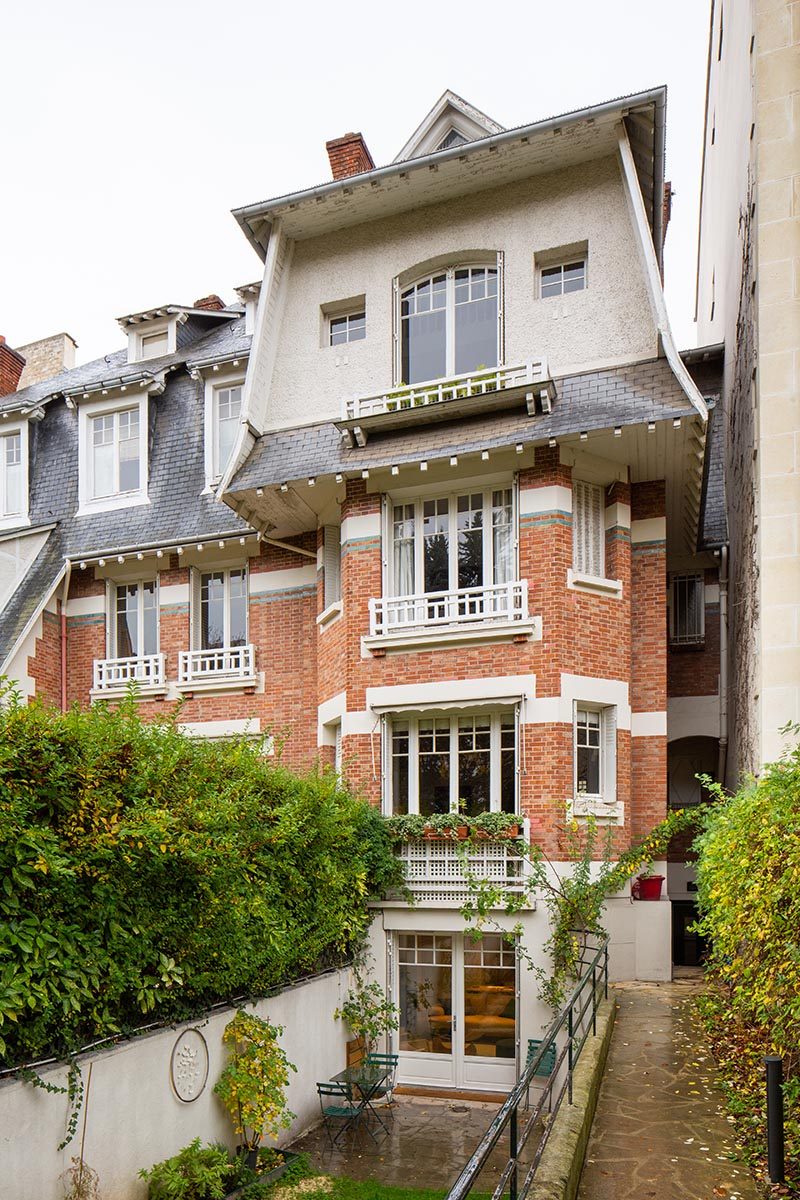 Due to the lack of natural light in the apartment, a full wall mirror was included in the living room to reflect the light that comes through from the doors that open to the patio and garden.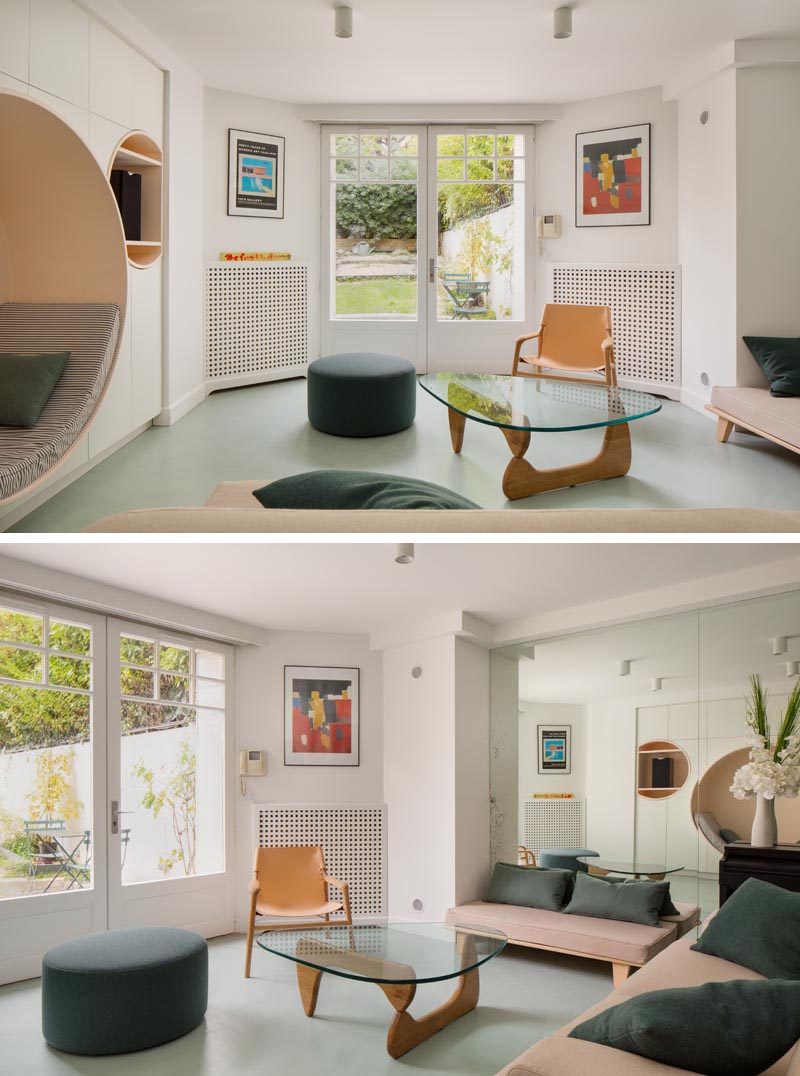 On the opposite wall, there's minimalist white cabinetry that has multiple circular niches designed with different uses in mind. The largest circle has been defined as a seating nook, with an upholstered cushion that lines the bottom half of the shape, while the others have shelving for a computer and speakers.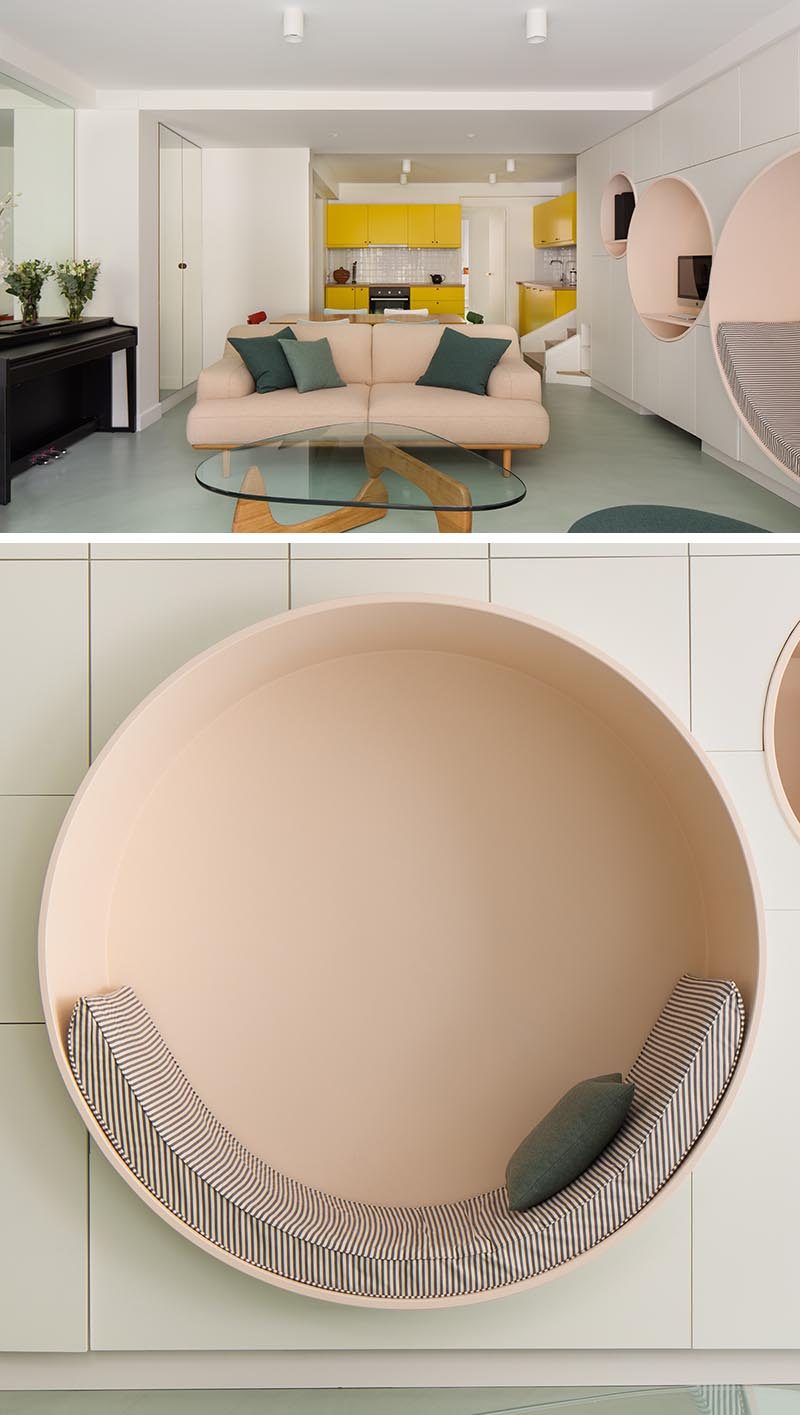 Throughout the apartment, bold colors were introduced to compensate for the lack of light in the apartment, like the bright yellow that's been used in the dining area and the kitchen.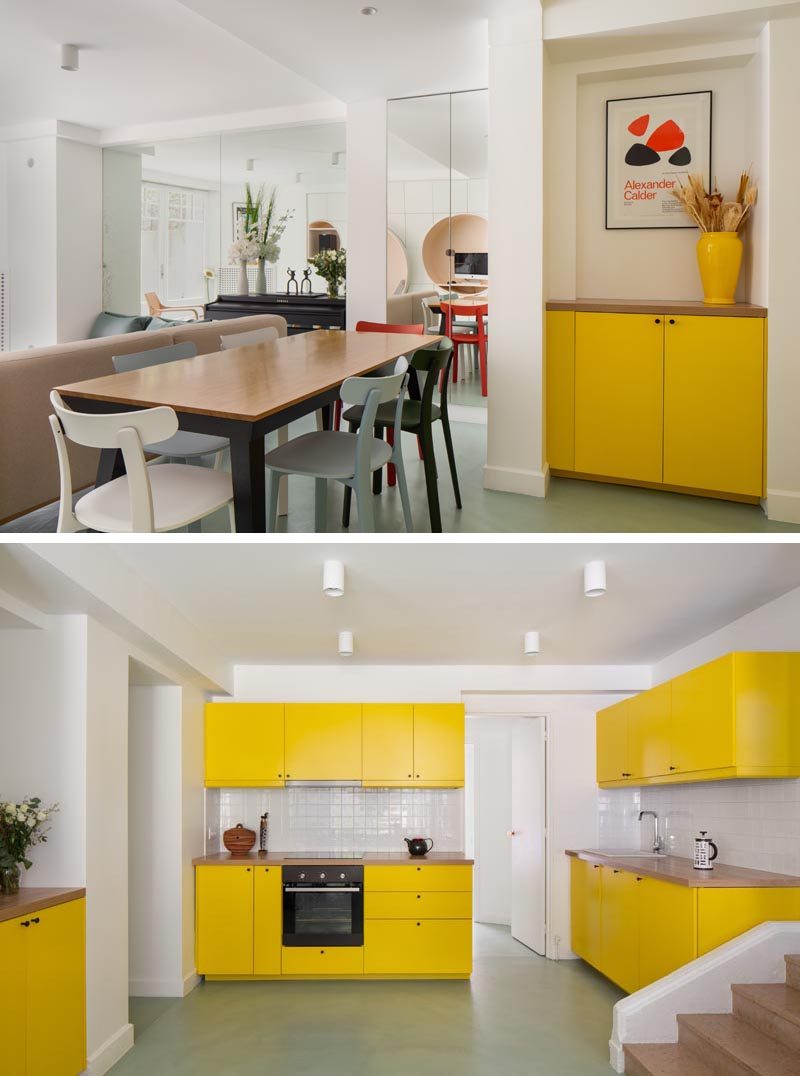 Other colors used in the apartment include a statement red bathroom with soft pink tiles and a bedroom that has a mint green floor.