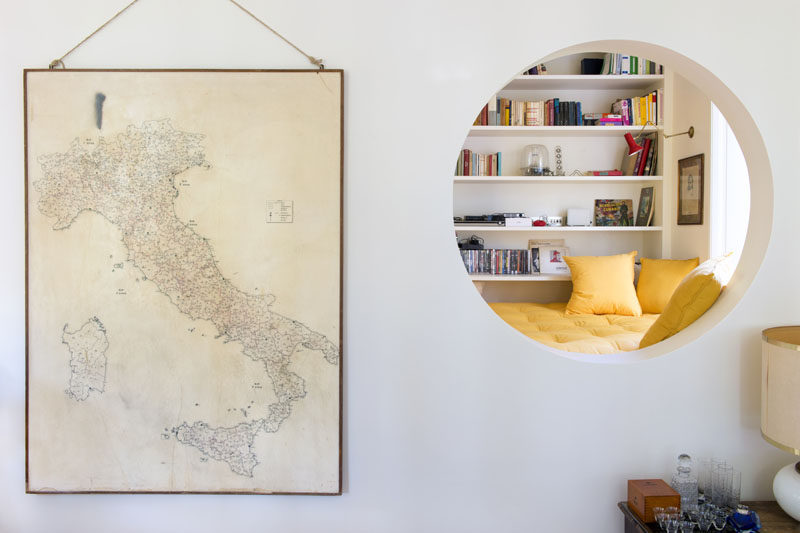 Photography by Francesco Cantone
When Studio Strato and architect Maria Clara Ghia were designing a home in Rome, Italy, they decided to create an elevated reading nook, that can be seen through a cut-out in the living room wall.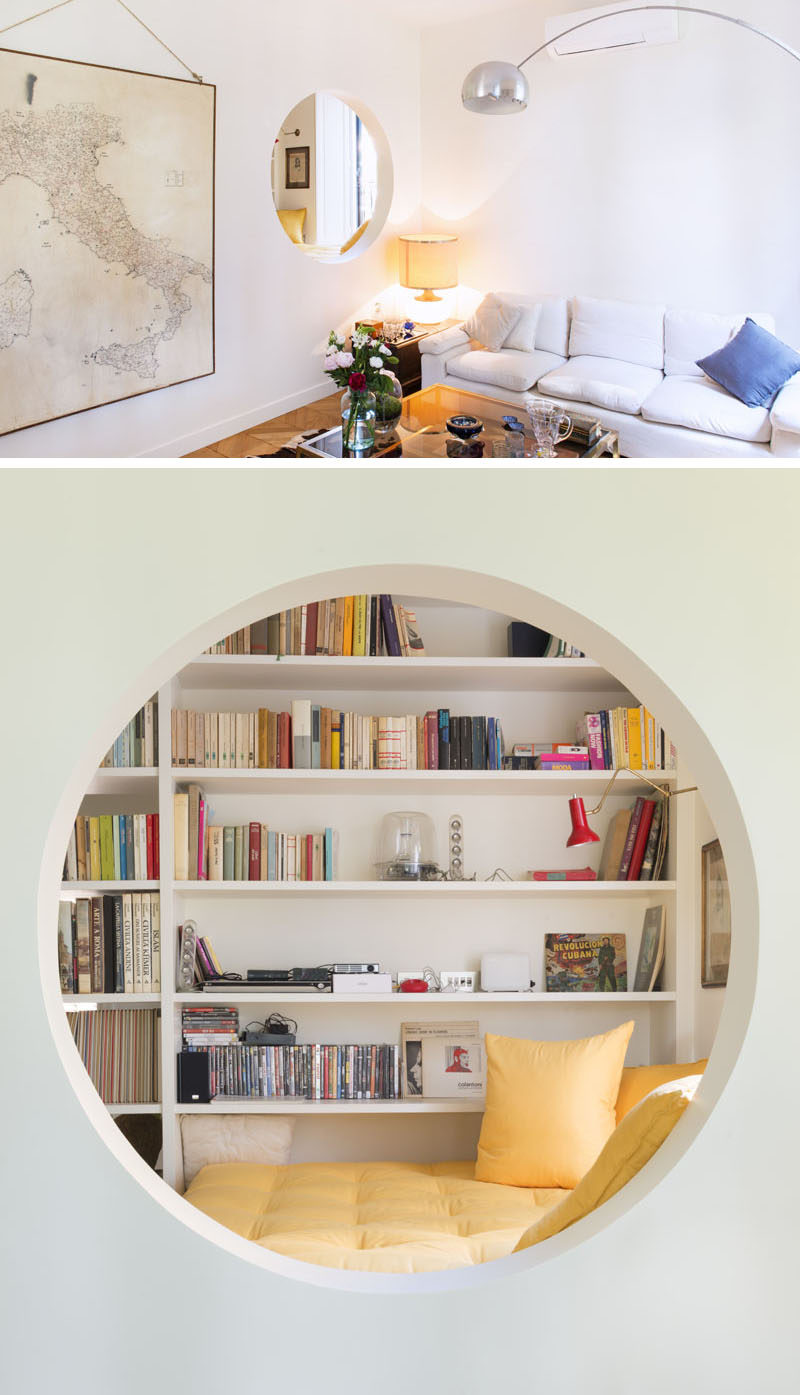 Photography by Francesco Cantone
---
The reading nook with its bright yellow cushions, sits next to a window and a floor-to-ceiling bookshelf, and as it's raised, it allowed for additional storage space to be created underneath it. A small set of white stairs makes it easy to climb up to the nook for relaxing and cozy afternoon.
---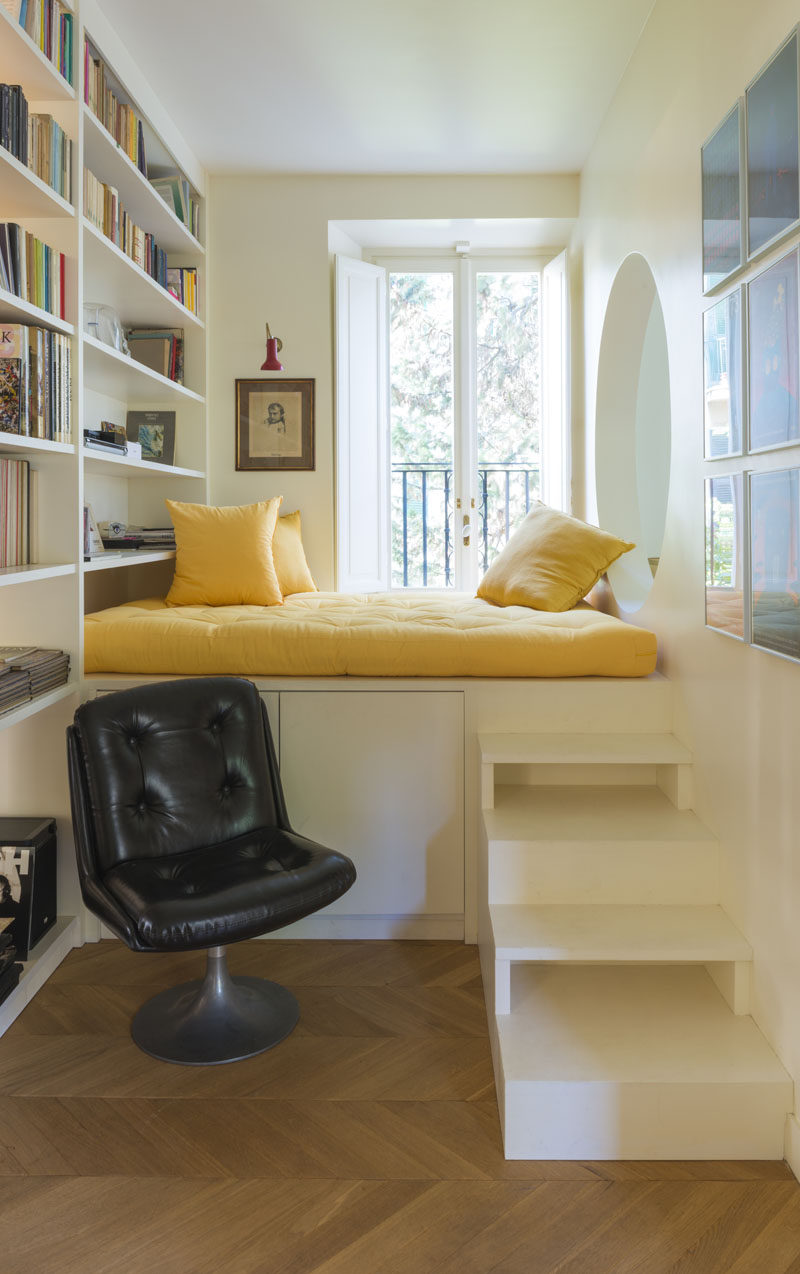 Photography by Francesco Cantone
---