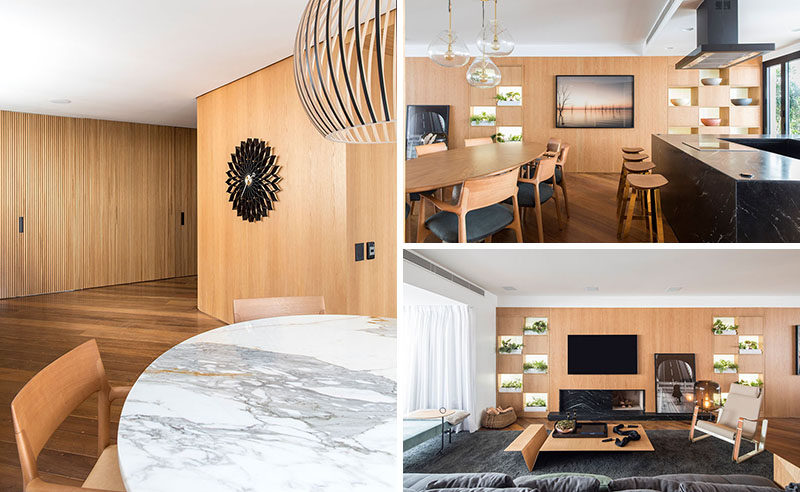 David Ito Arquitetura have recently completed the interiors of an apartment in Sao Paulo, Brazil, for a middle-aged couple, who wanted a space that would take advantage of the views, the natural light, and the terrace.
The penthouse apartment is split into two levels, with the social areas on the top floor, and the private areas on the lower floor. In the living room, there's a wood accent wall that runs the length of the wall and has cut-outs with lighting for planters.
---
Beside the living room is a sun room with a large window on three sides. The sun room has been furnished with a small seating area and a bar cart.
---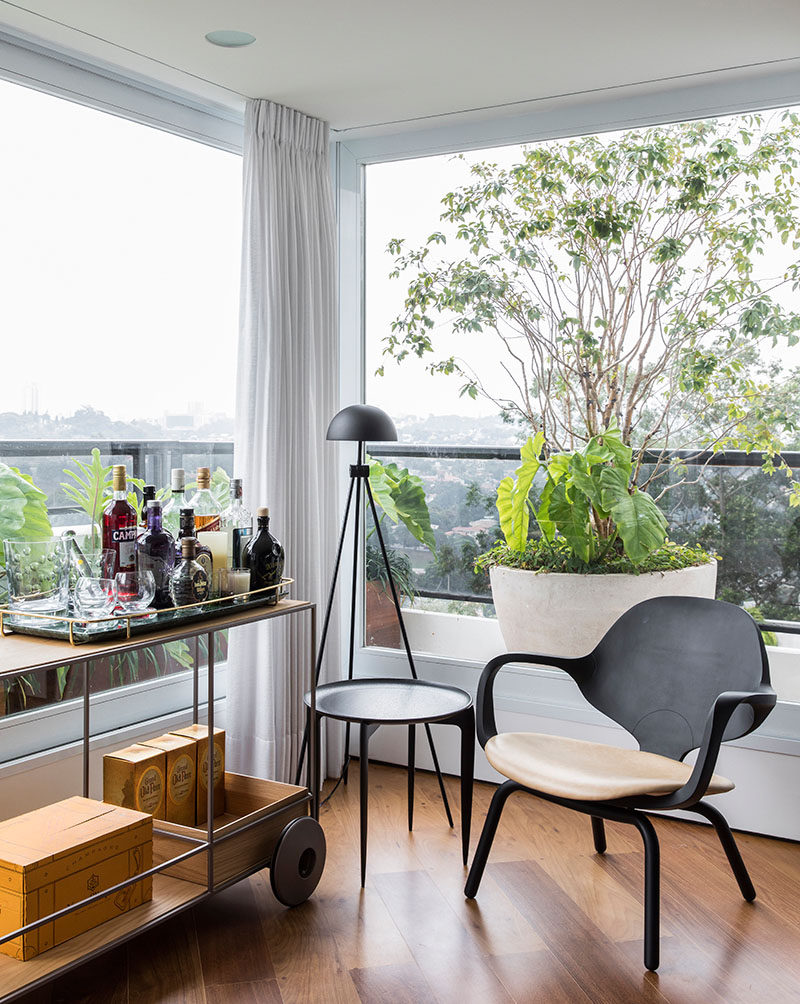 ---
On the other side of the living room is the dining area and the kitchen. The wood accent wall from the living room continues, and at the end of the wall is a glass door that leads out to the terrace.
---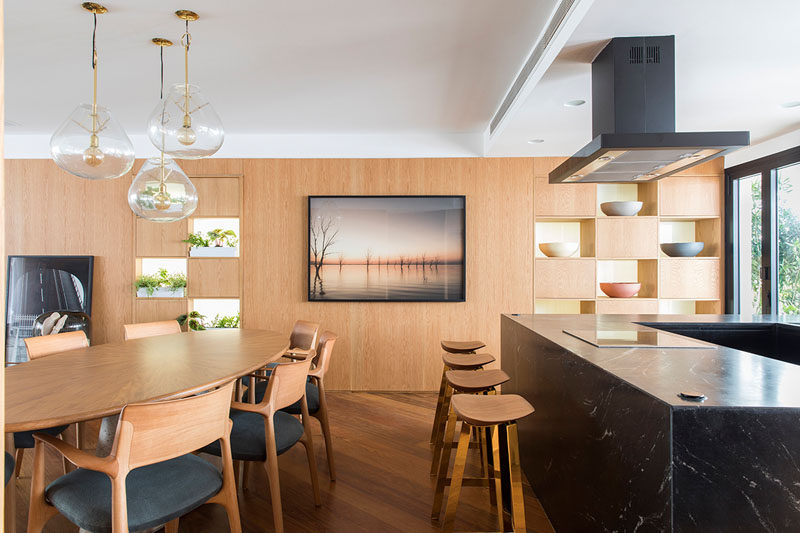 ---
The terrace features white bricks, concrete, wood, stone, and plenty of plants. A variety of seating areas create an outdoor living space, extending the usable space of the apartment.
---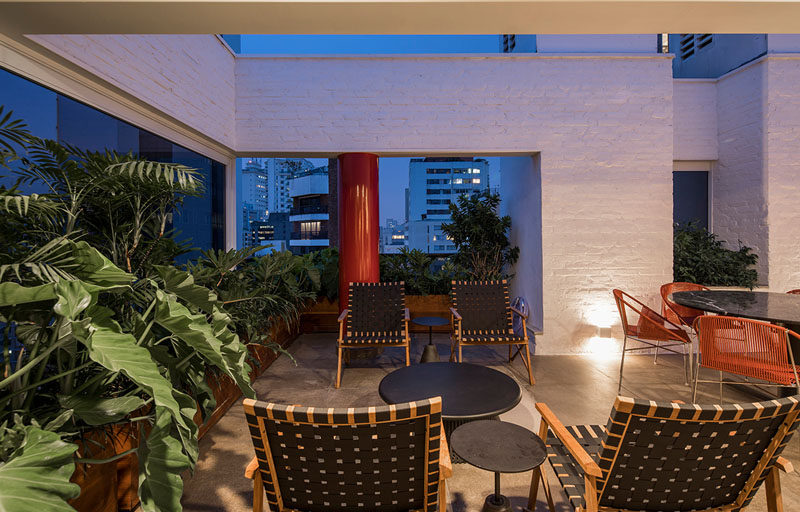 ---
Also out on the terrace is a hot tub with a wood surround.
---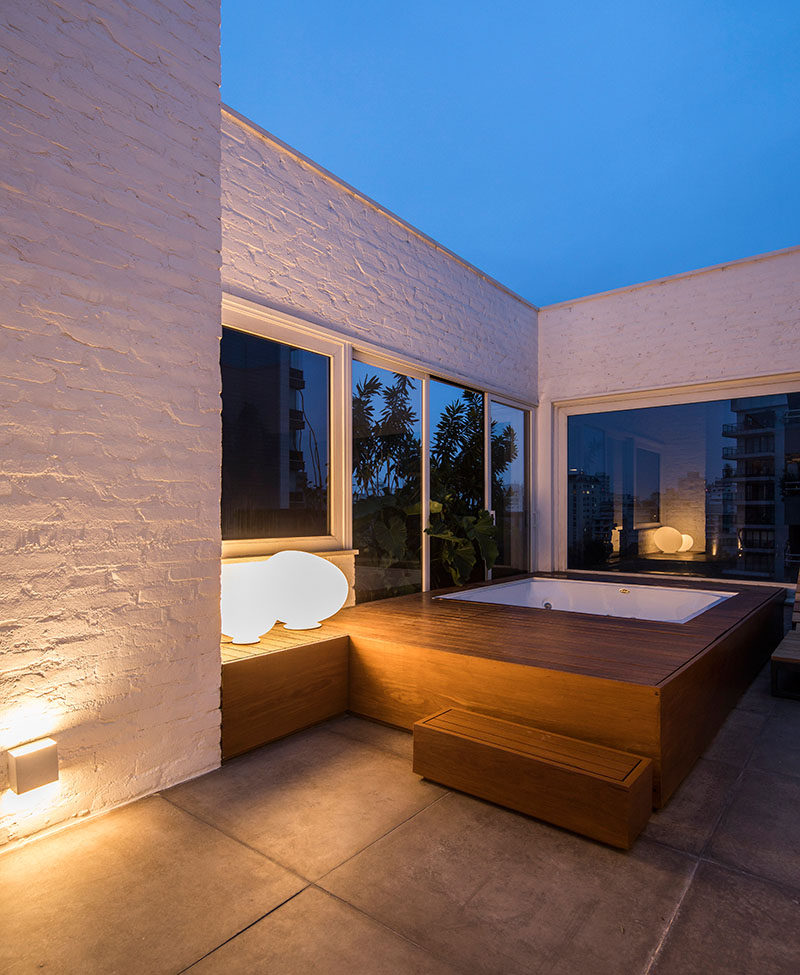 ---
Back inside, and black steel spiral stairs (as well as an elevator) connect the two levels of the apartment.
---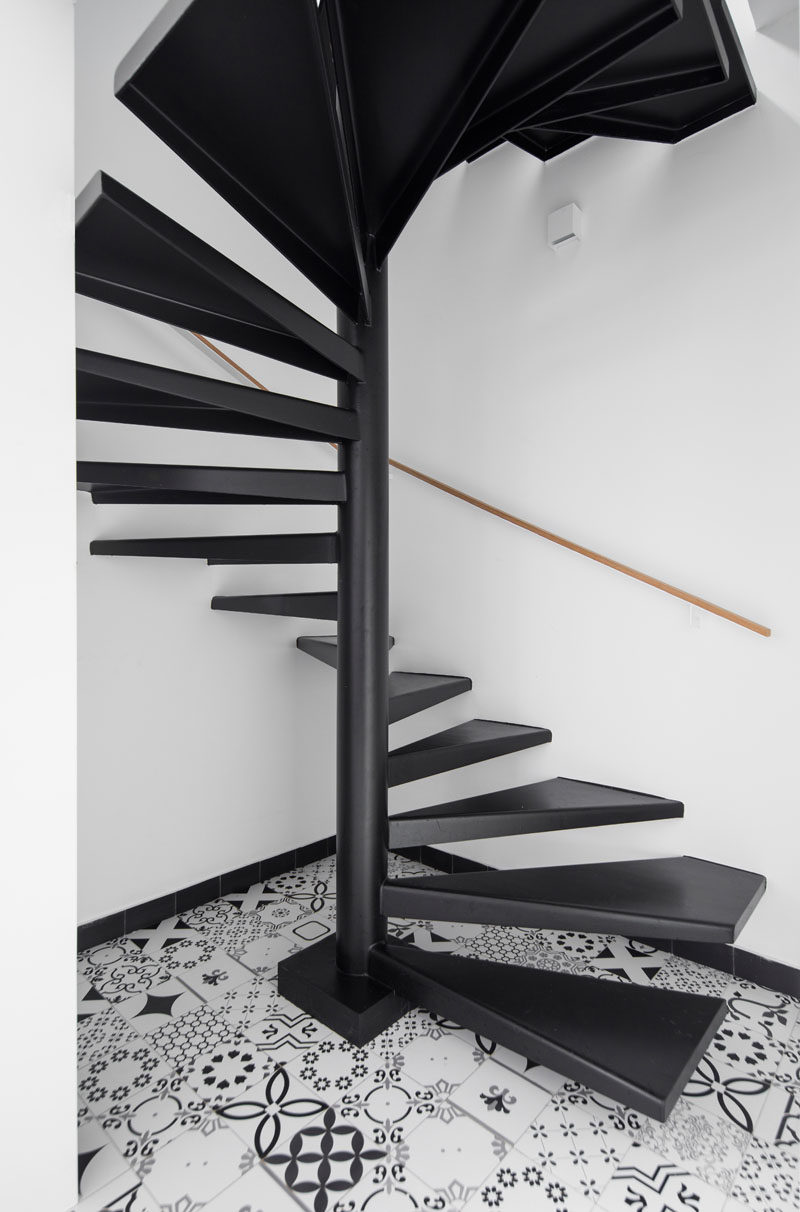 ---
At the bottom of the stairs, and on the lower floor of the apartment is a secondary kitchen, where white cabinets have been paired with wood elements, a dark countertop, and patterned floor tiles.
---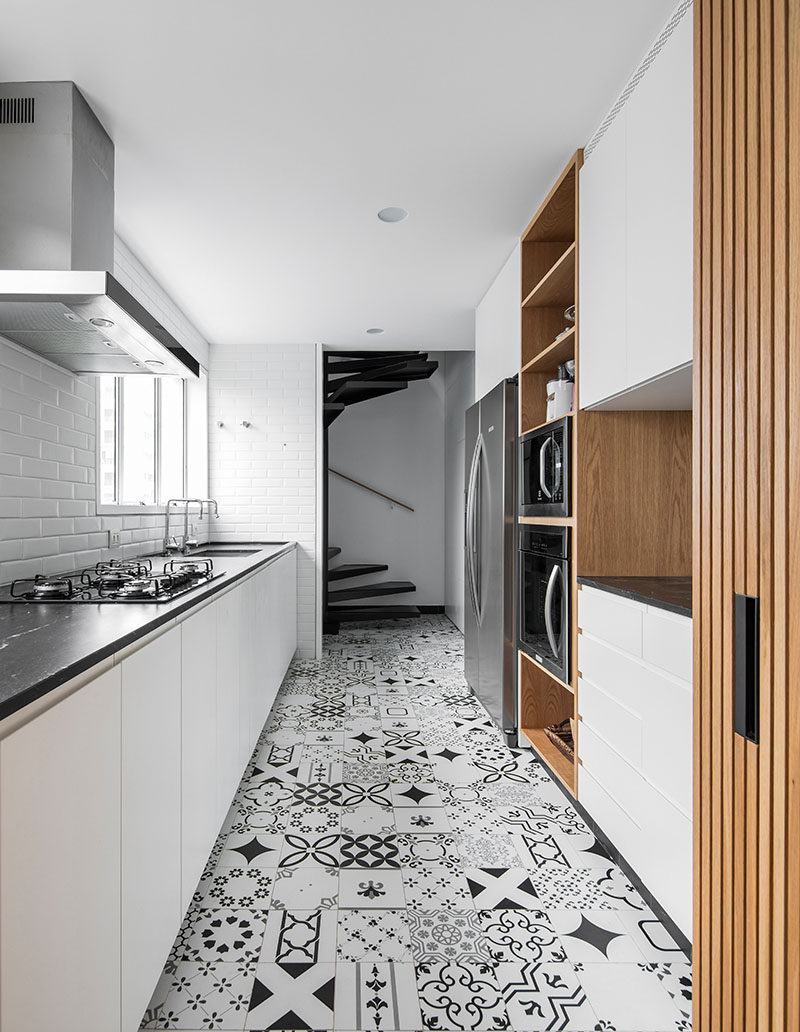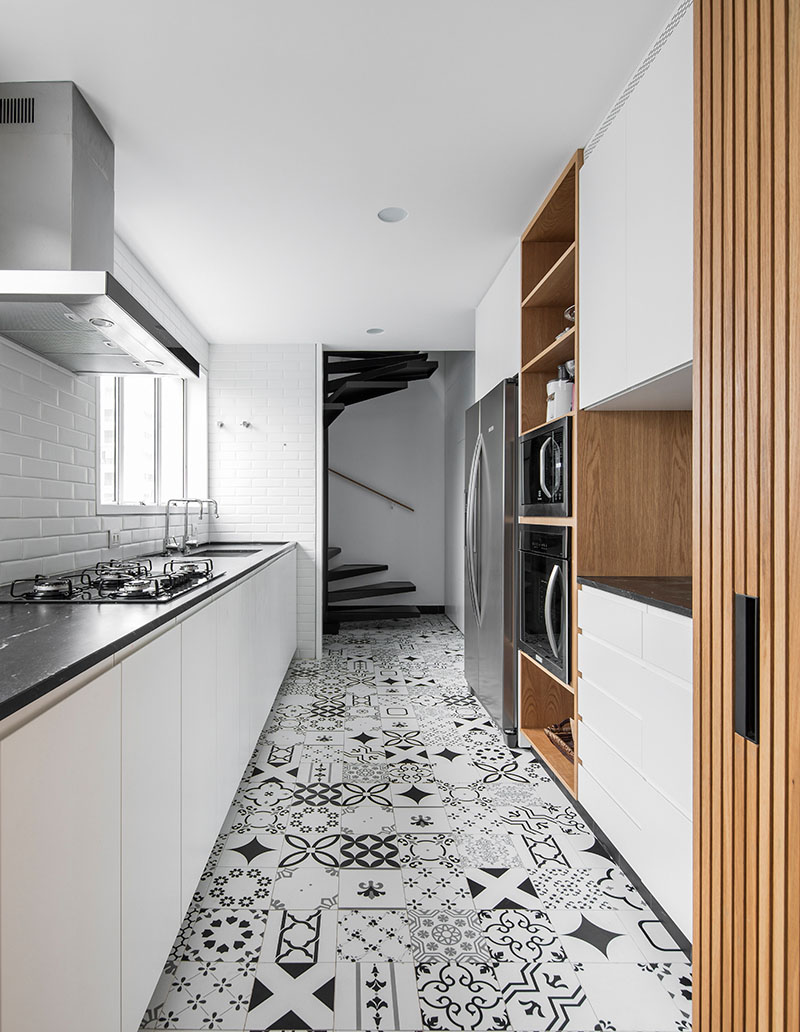 ---
The kitchen opens up to a open space, however the door of the kitchen is hidden within a wood accent wall, with only the door handle showing.
---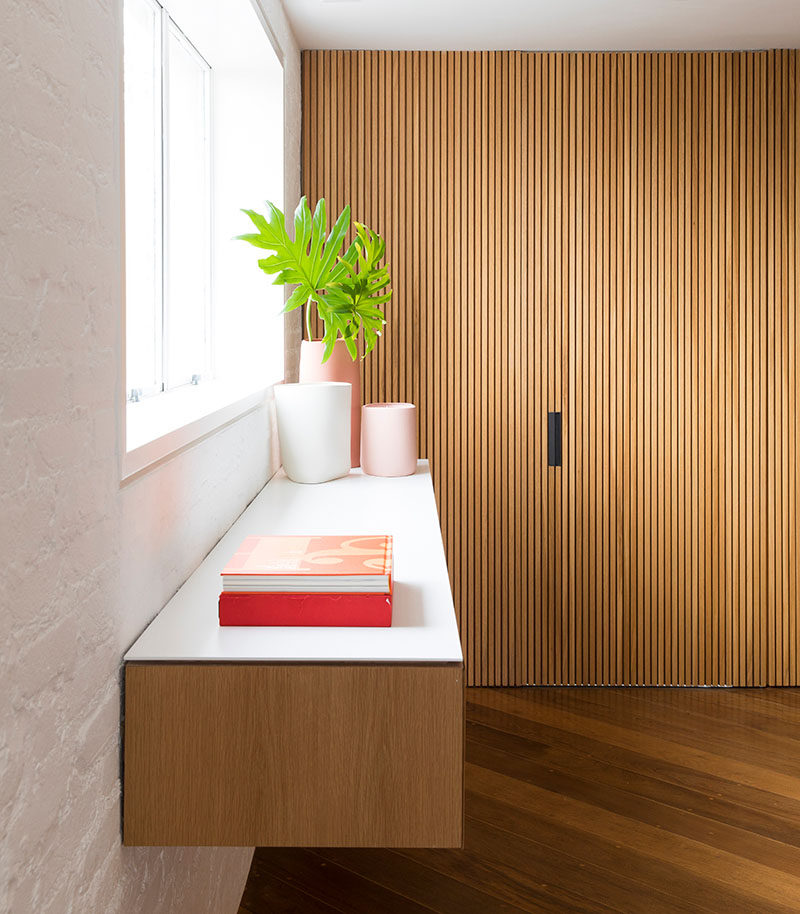 ---
The open room also has a small round dining table, and the wood slat wall continues down the hall, hiding doors to a bathroom and storage room.
---

---
In this bedroom, there's a white painted brick wall, and a study area in front of the windows. An ensuite bathroom is located behind the wood door.
---

---
In the master bedroom, a wood headboard breaks up the white wall.
---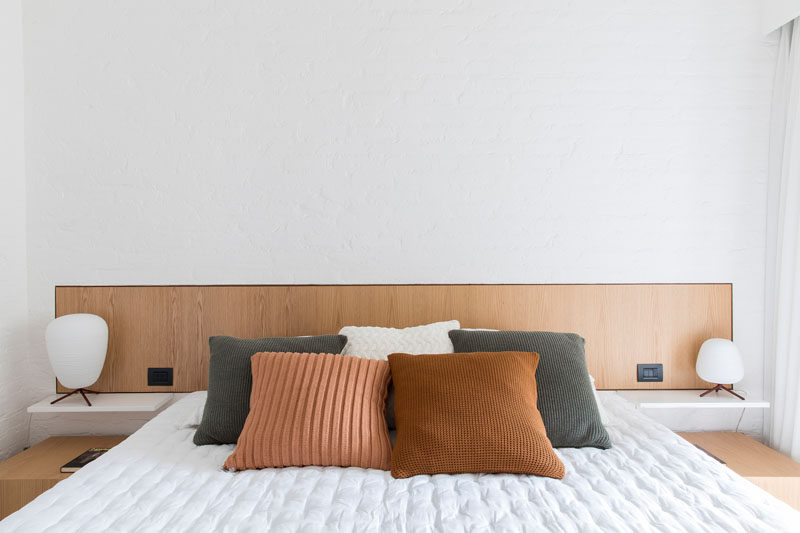 ---
At the end of the bed, there's a wood and stone room divider. One side has a cut-out for the television, while the other has cabinets and an open display shelf. A fireplace surrounded by stone is located below the wood top half.
---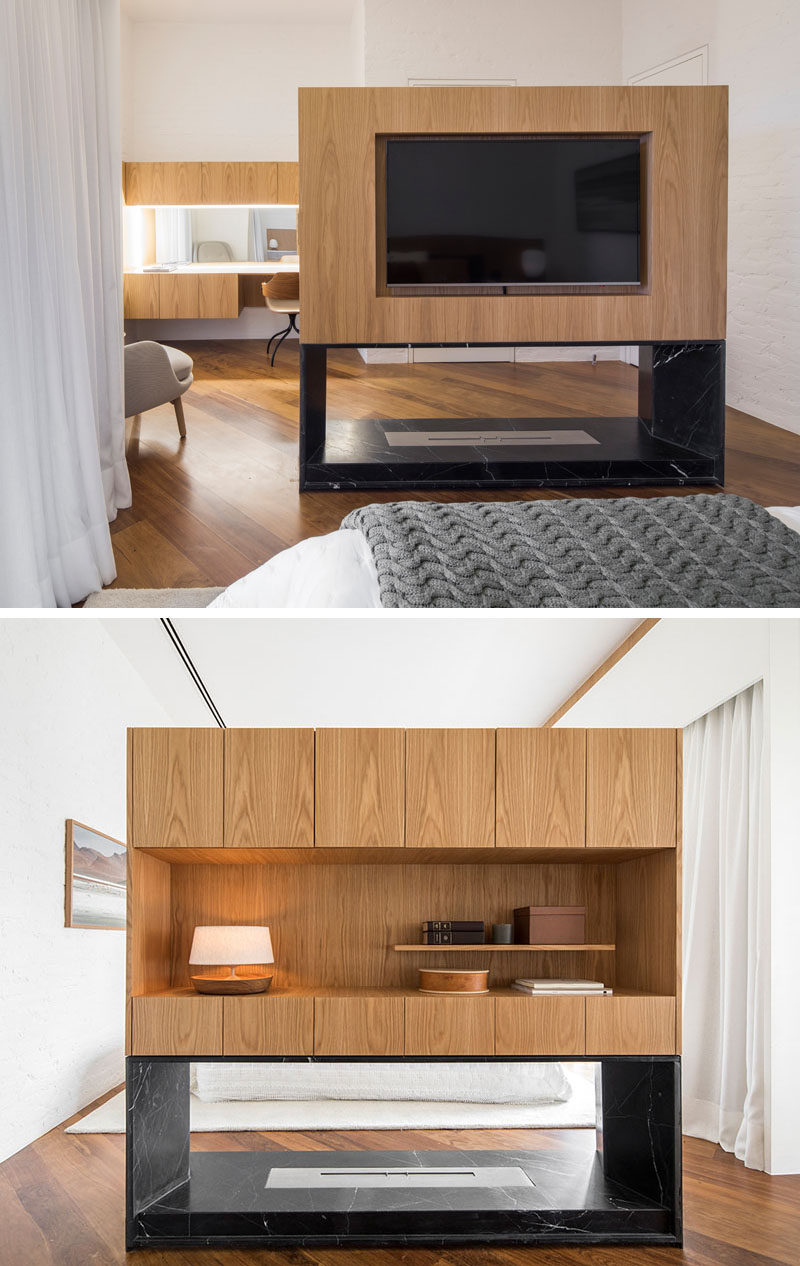 ---
The master suite also has a home office/vanity built into a small alcove. A mirror helps to reflect the light from the window, while the wood cabinetry provides plenty of storage.
---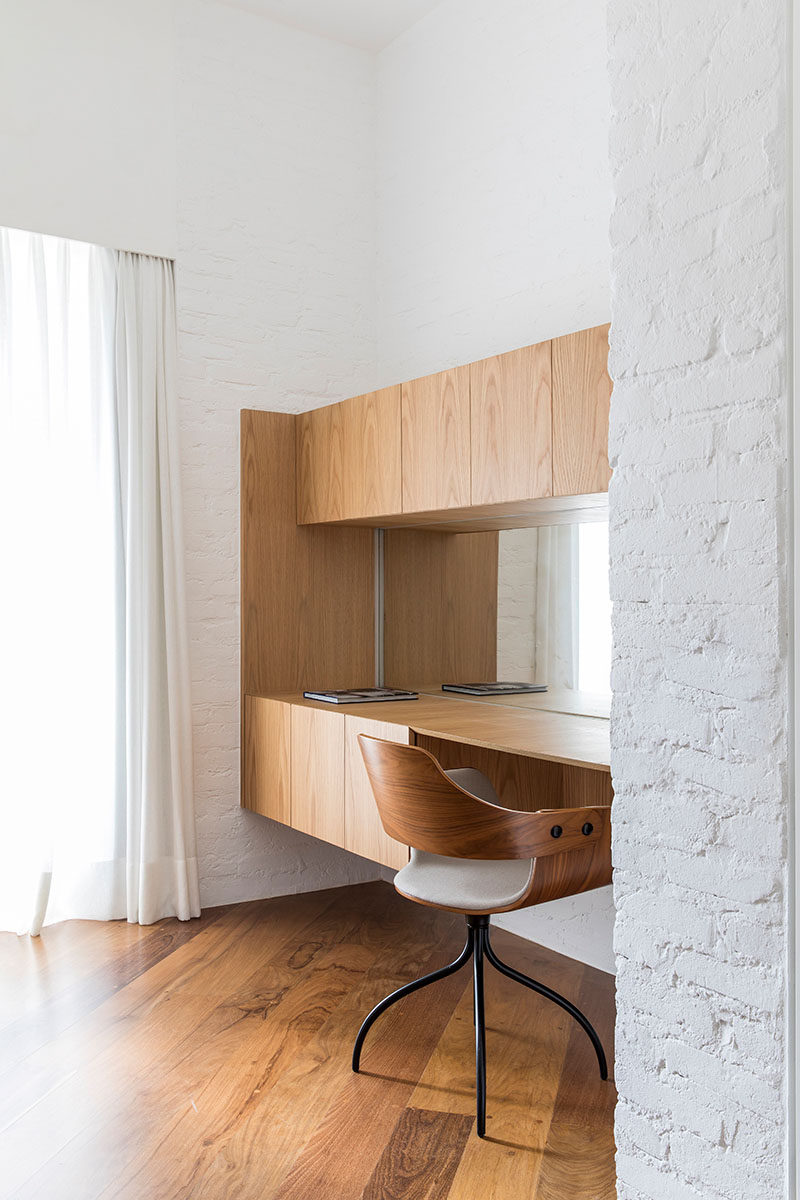 ---
In the master bathroom, a trough sink vanity with two faucets sits below a backlit mirror.
---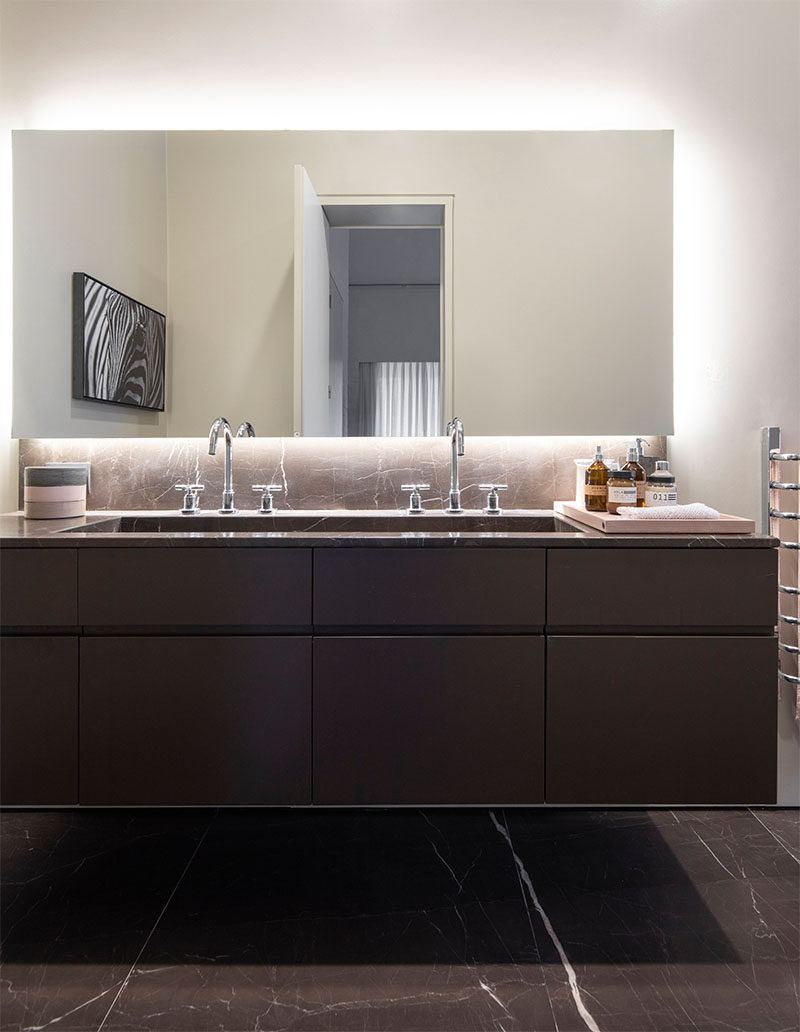 ---
In another bathroom, a light-colored stone vanity with a built-in sink, floats above a wood shelf.
---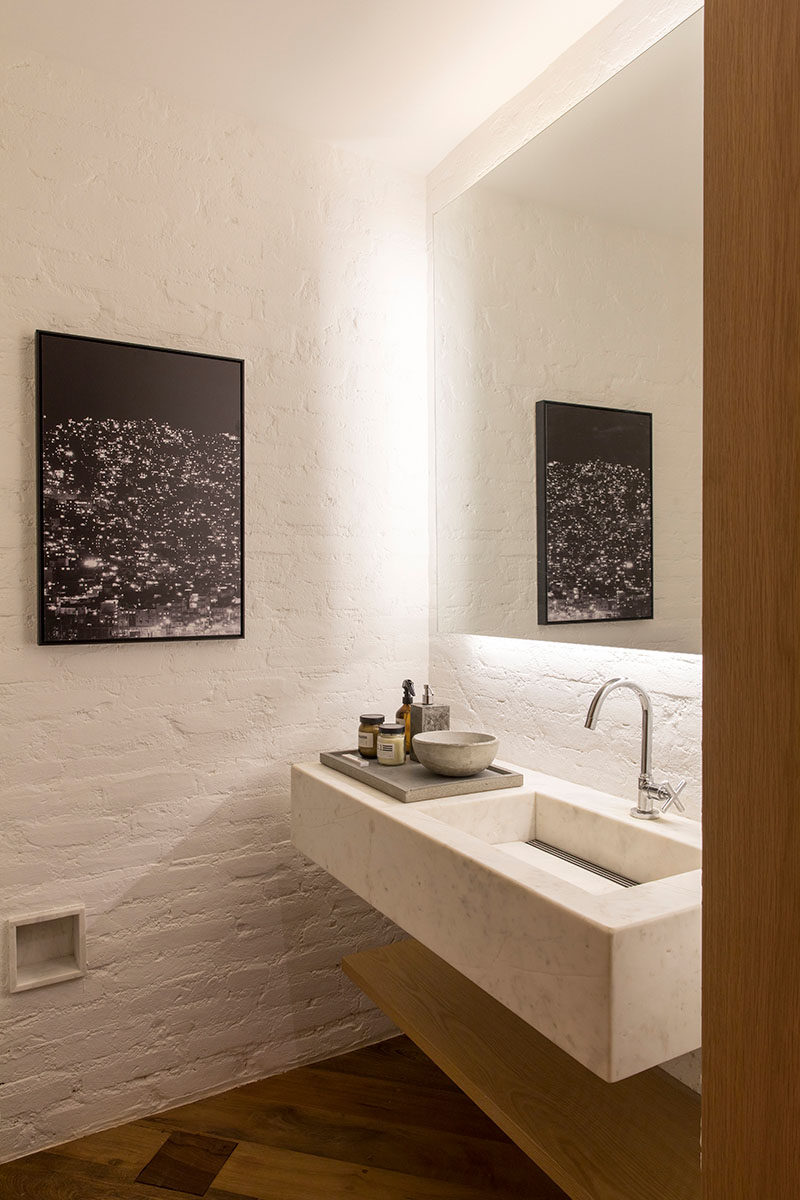 Photography by Maira Acayaba | Design by: David Ito Arquitetura | Team: David Ito, Martin Naf, Victor Hertel, Lucas Anghinoni, Victória Calil.
---