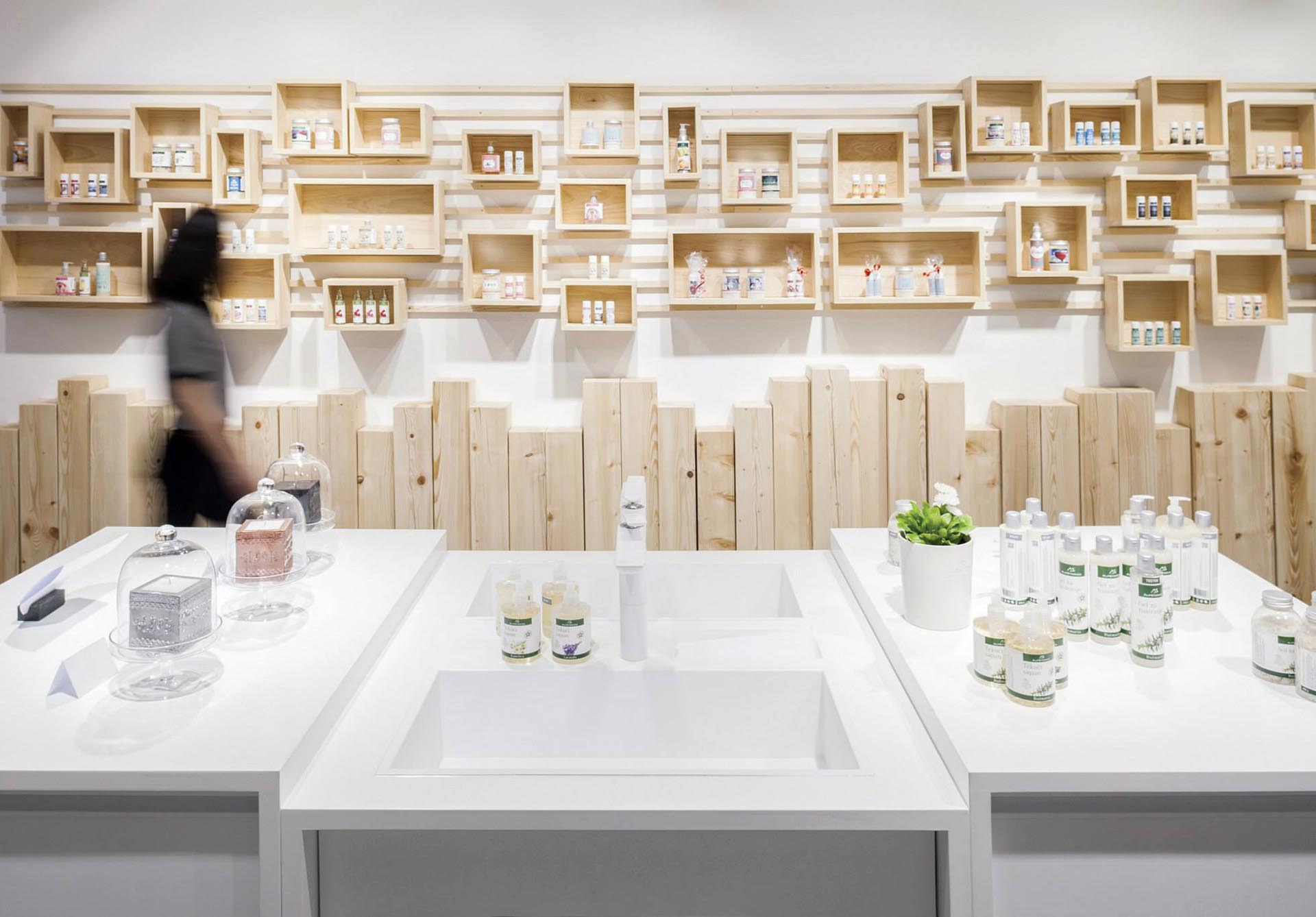 Design firm Brigada created the interior of AlpStories, a store for a Slovenian cosmetics brand, where one feature of the interior is this wall of shelves.
The wall was designed as a way of adding a natural element to the store interior, and by using a cleat shelving system, the employees are easily able to change the layout of the wall-mounted box shelves.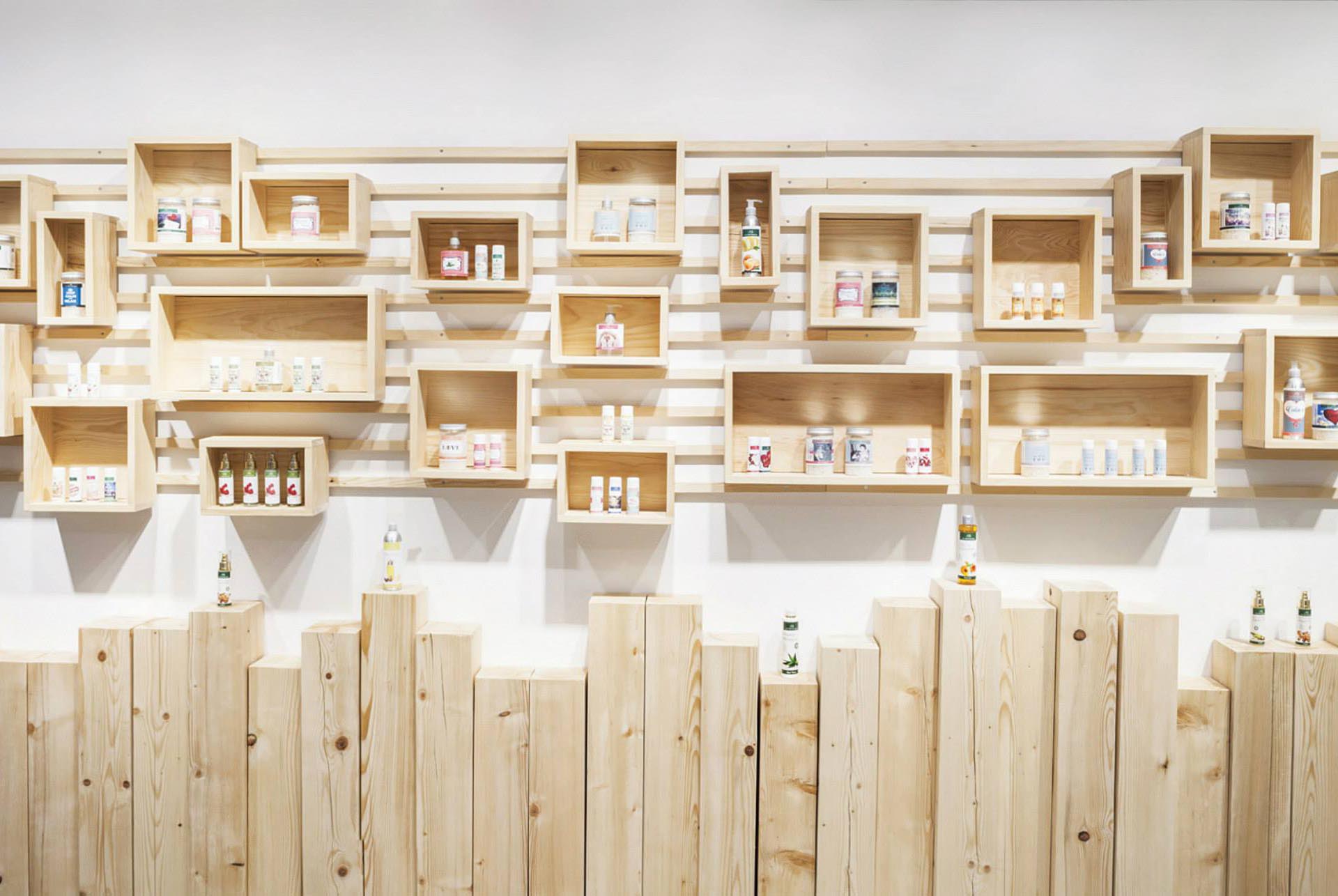 Similar to a french cleat, the shelving system has rows of wood that are attached to the wall, while the boxes of different sizes have a hook design on the back that allows the employees to simply hang the box onto the wall-mounted wood strips.

Depending on the products they want to display, the employees can change the layout, creating a unique wall design at will.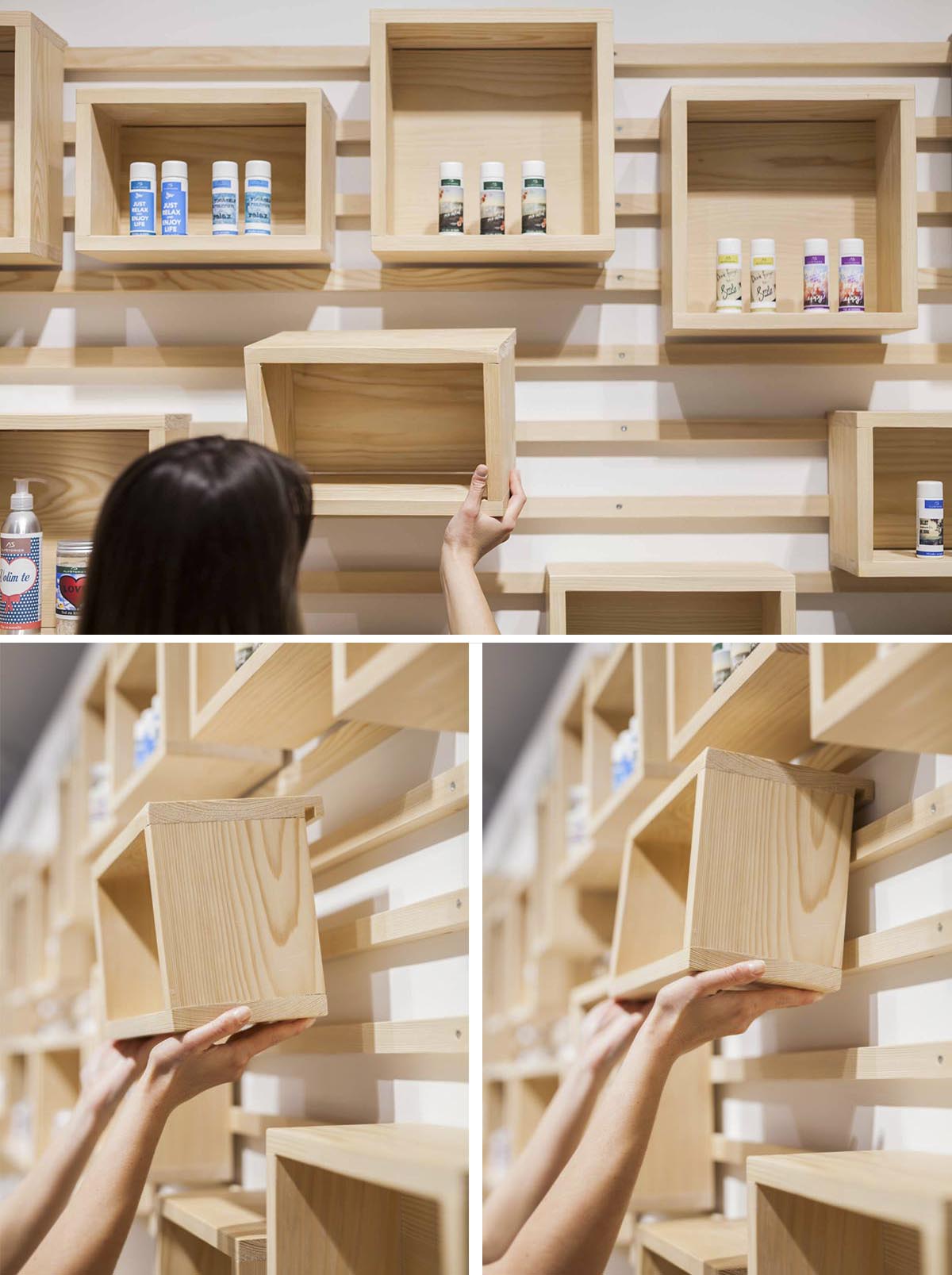 Photography by Domagoj Kunic | Design: Brigada / Damjan Geber (Creative Director), Marina Brletic, Ena Tadej (Architects), Ivana Validzic (Project Manager), Vlatka Leskovar (Product Designer)