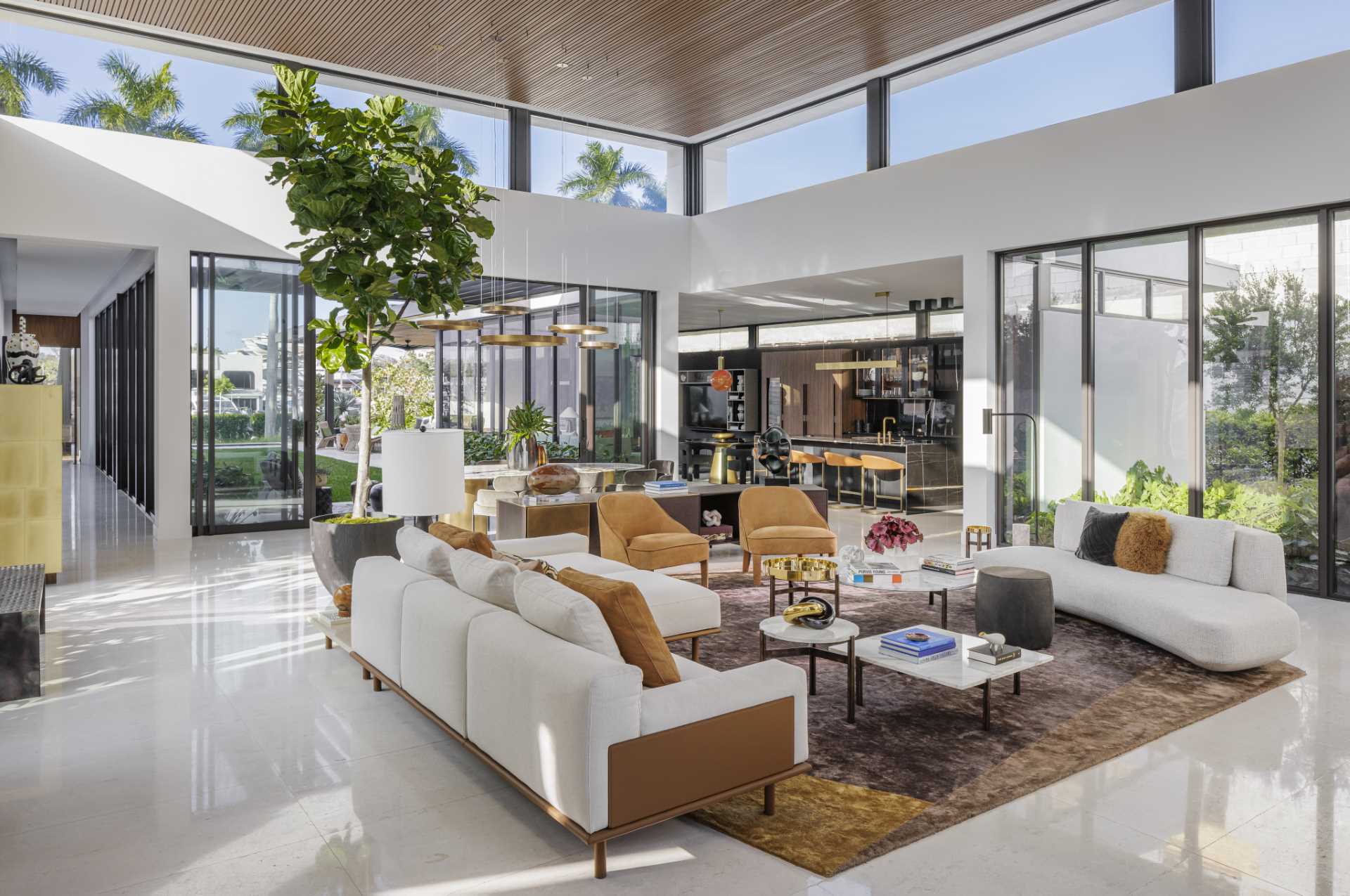 SDH Studio Architecture + Design has designed a modern home in Miami, Florida, that features clerestory windows, allowing plenty of sunshine to fill the home.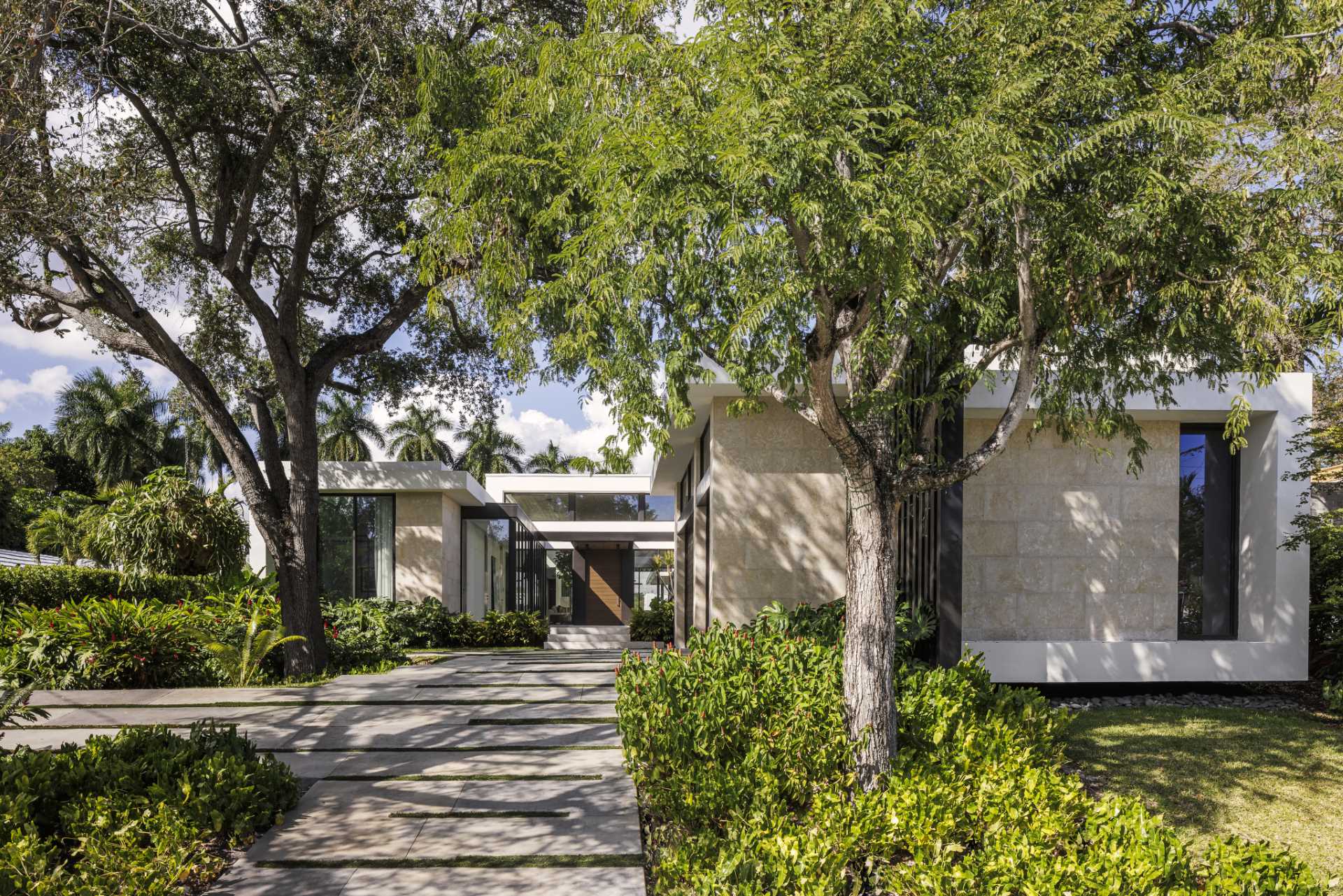 A series of floating concrete steps lead across a pond and guide visitors to the front door. Floor-to-ceiling windows provide a glimpse of the interior.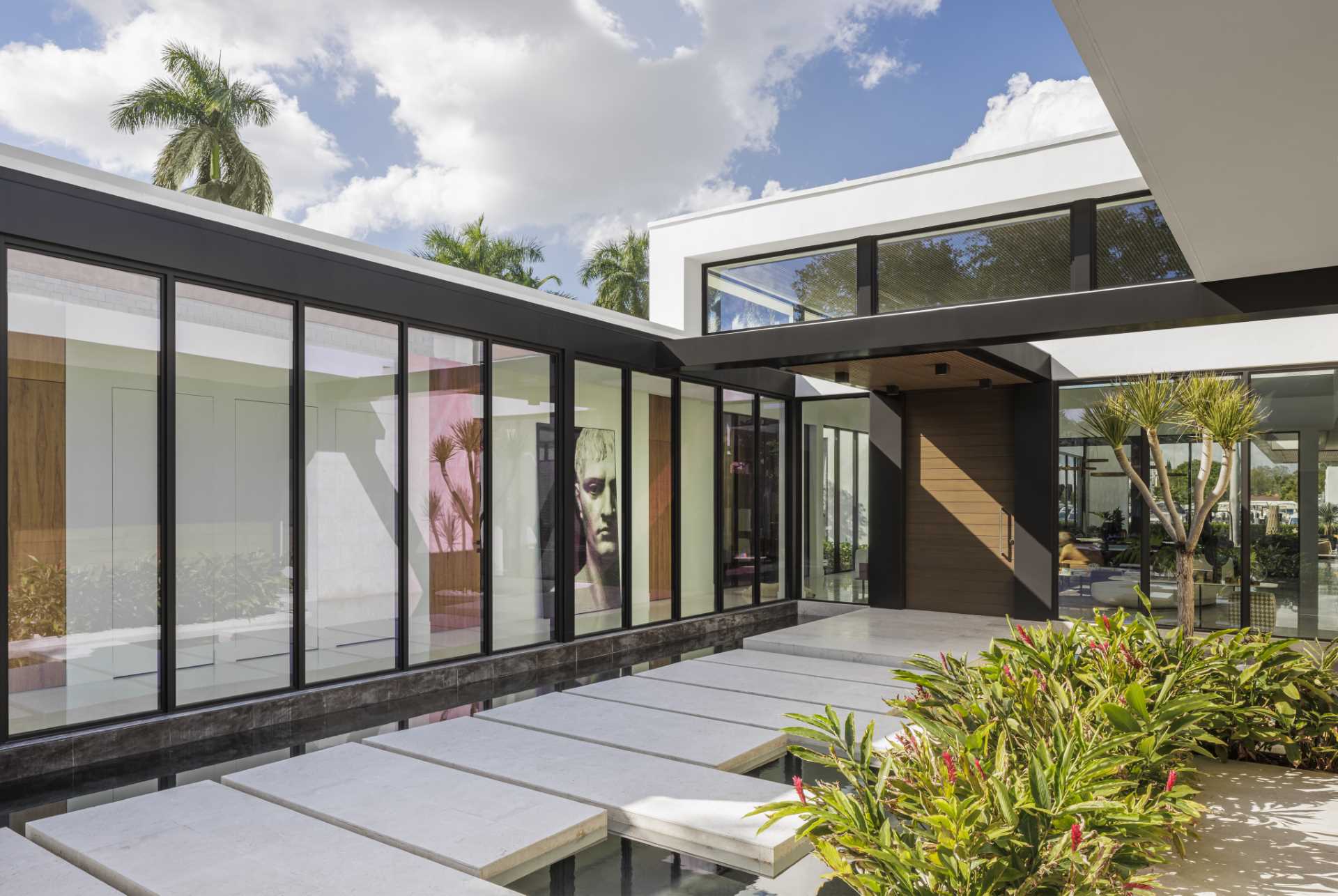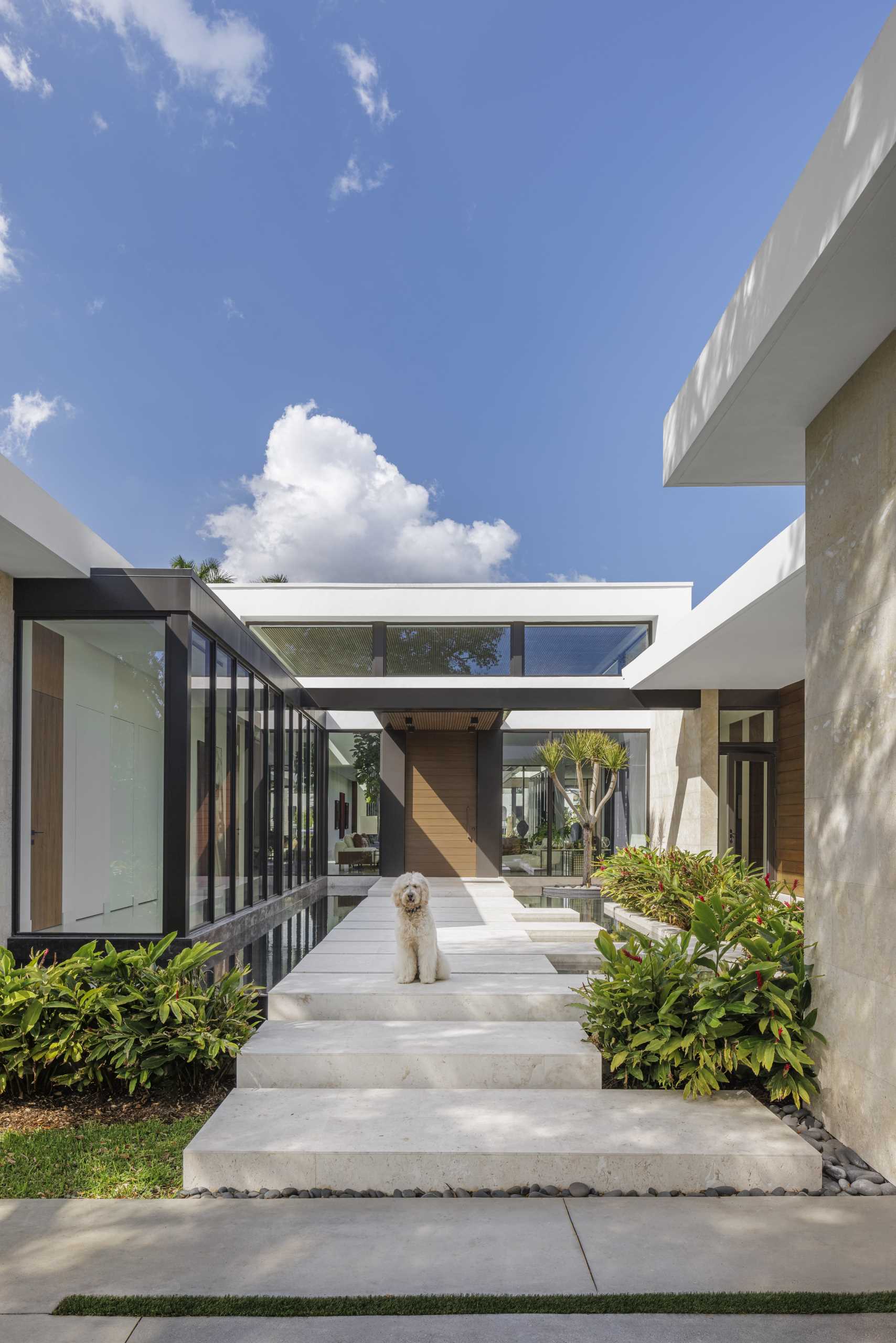 In the living room, dining room, and kitchen, there are elevated ceilings and clerestory windows that have been included to enhance the connection with nature.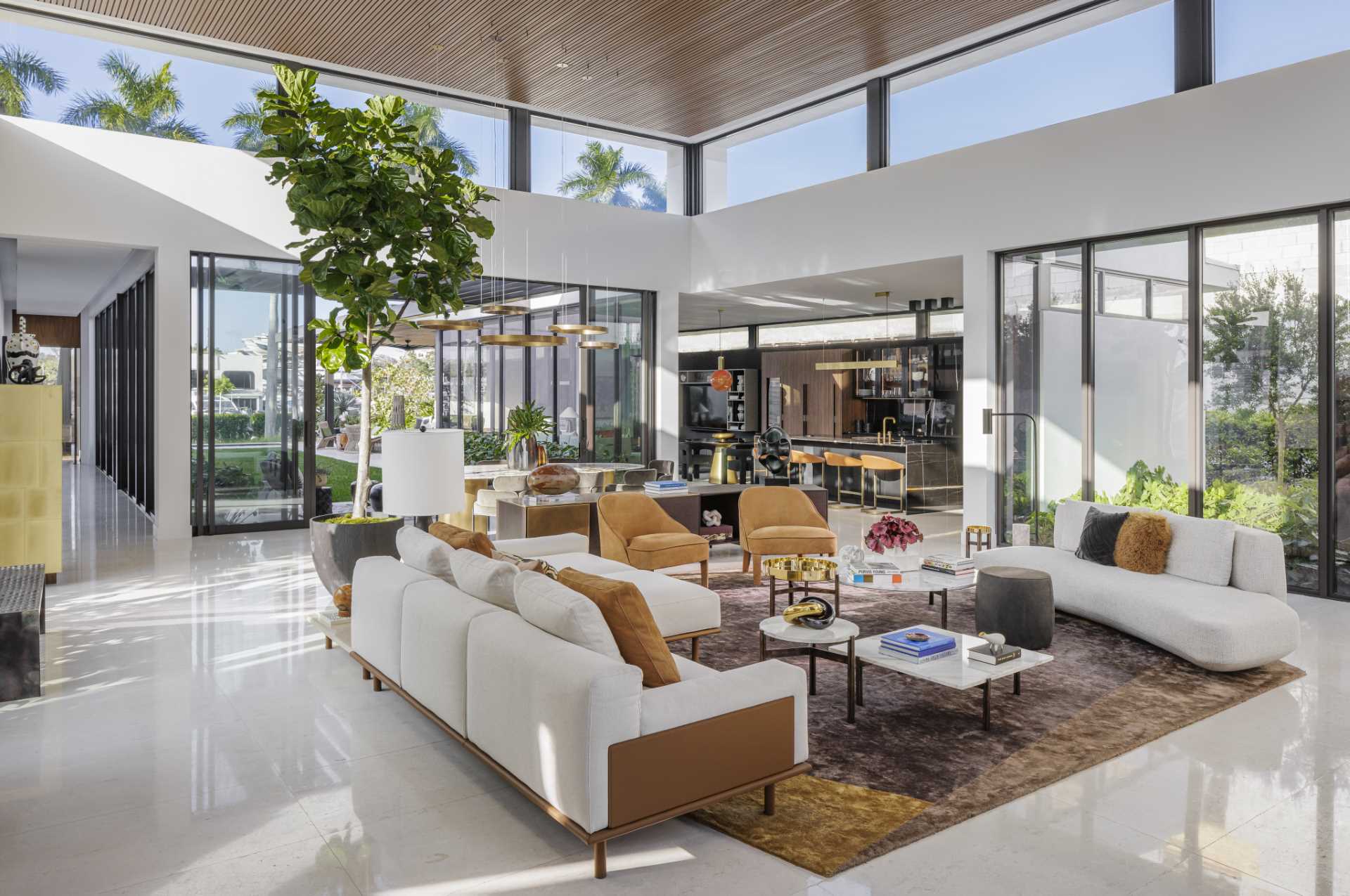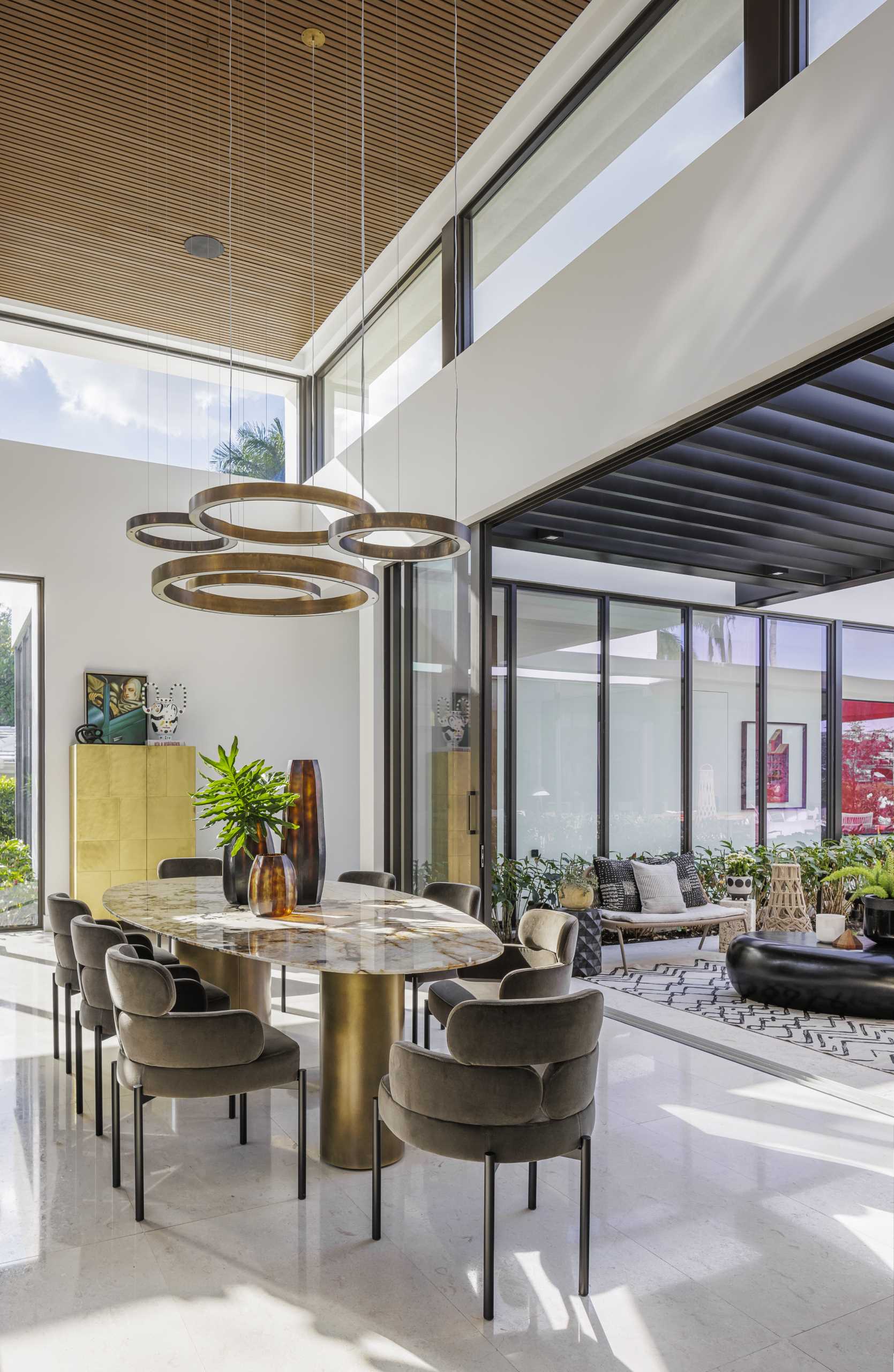 Limestone floors echo the exterior coral stone walls and are featured in the kitchen, as well as throughout the remainder of the house.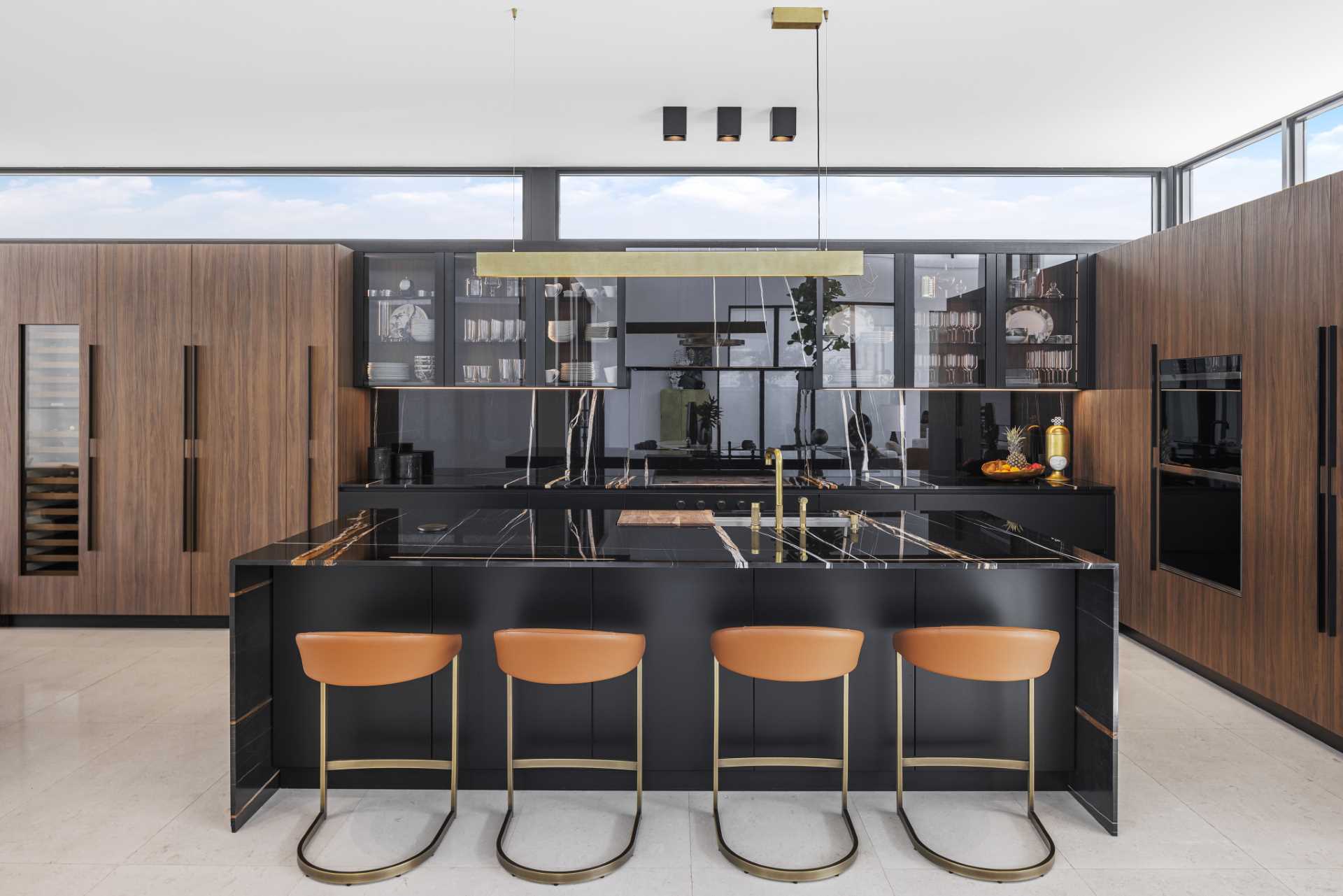 In the home office, there's a desk positioned on a round rug, while the chairs, artwork, and books add color to the room.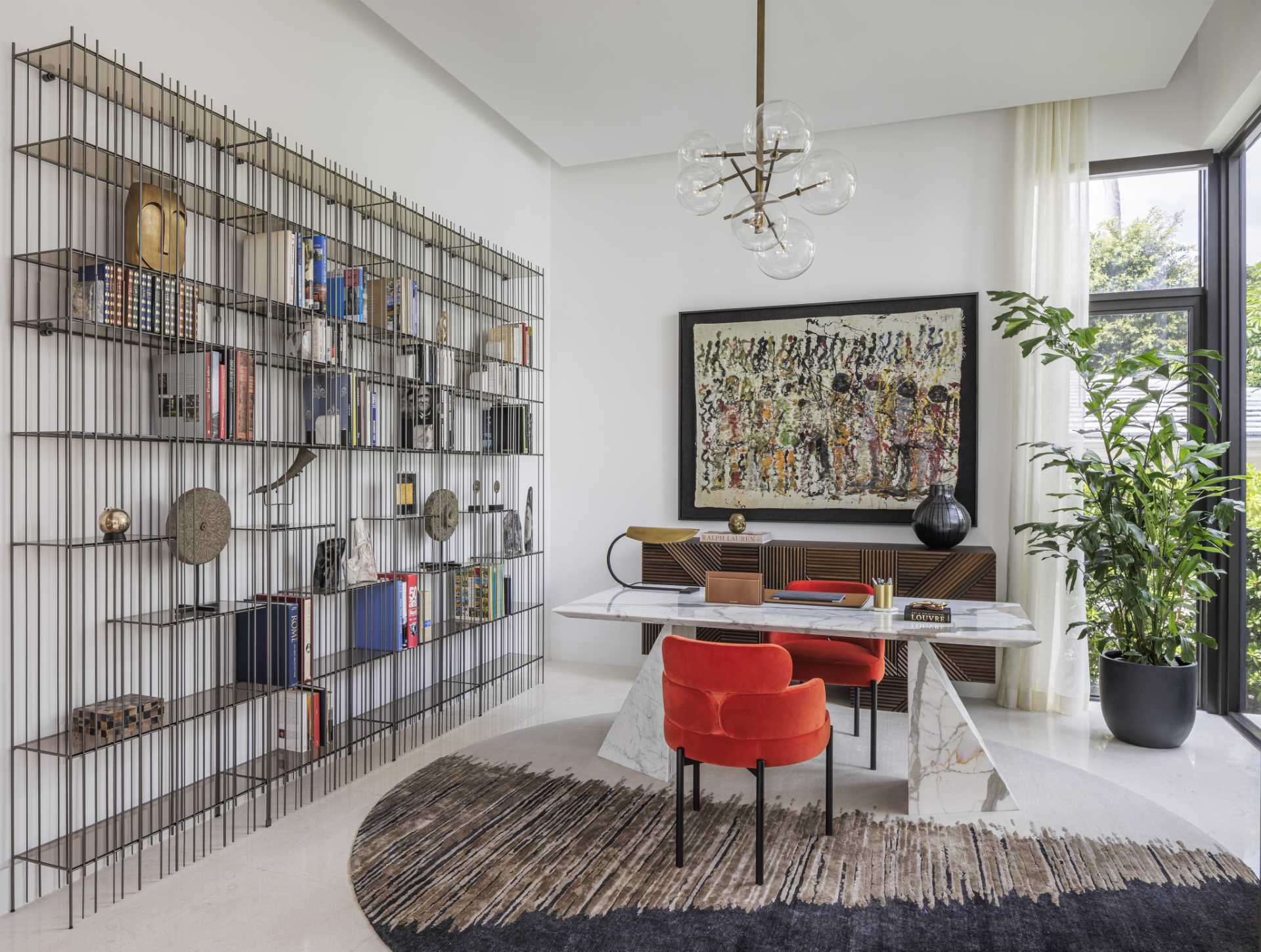 All bedrooms throughout the home face the outdoor scenery and are lined with floor-to-ceiling windows that flood the space with natural light.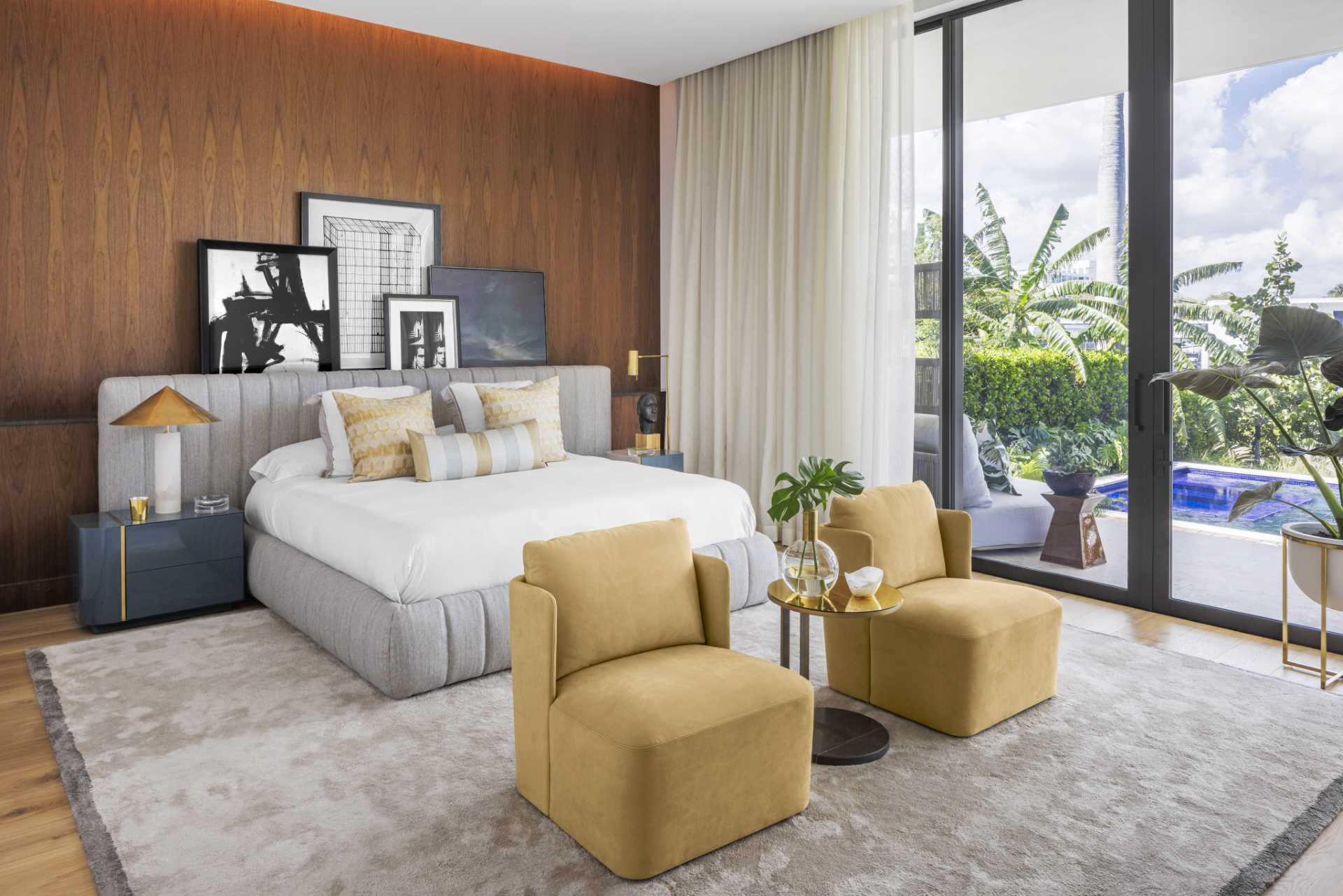 The main bathroom has a freestanding bathtub by the windows, while the double vanity has a pair of bronze framed mirrors.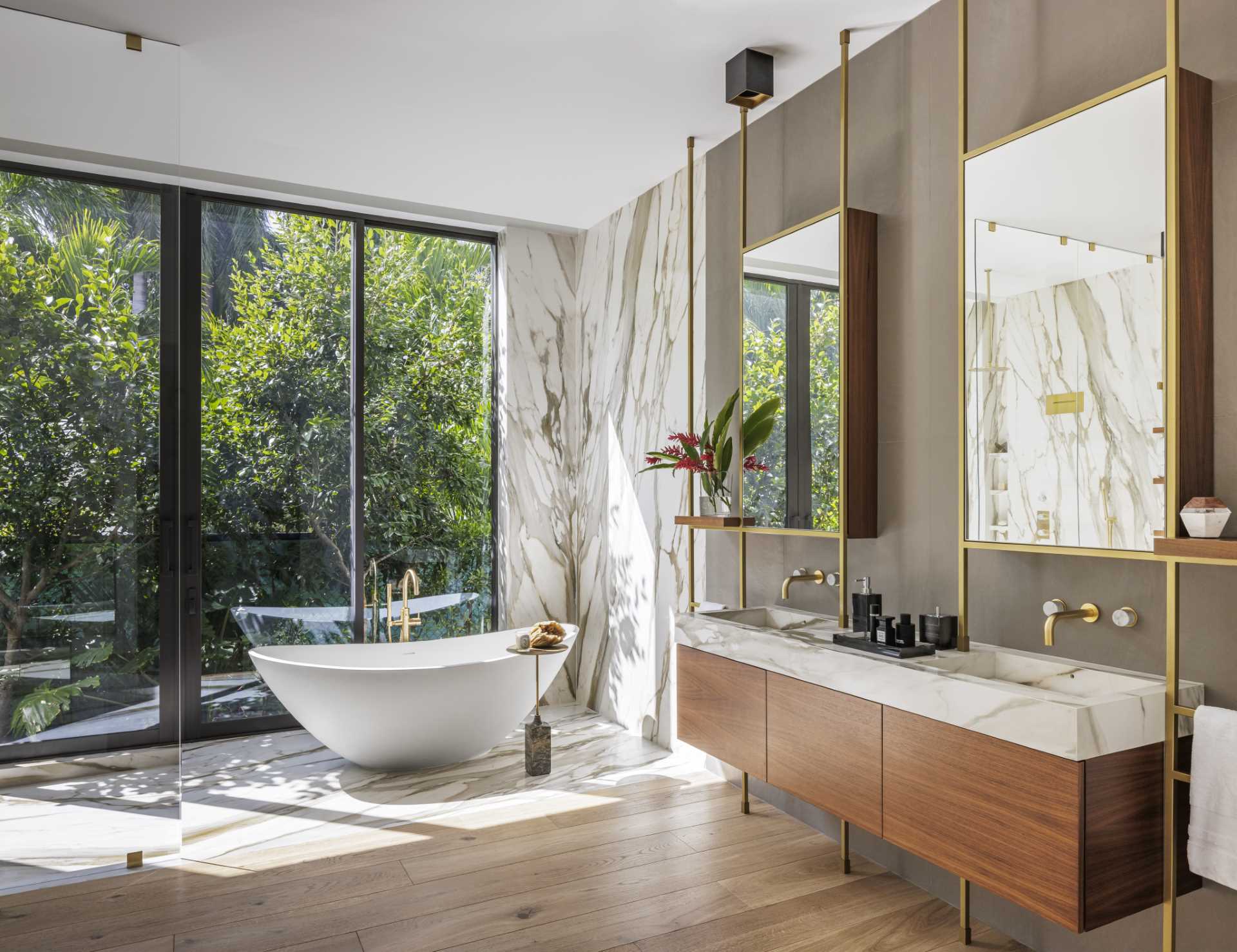 In the powder room, wood walls provide a backdrop for the stone vanity and matching mirror.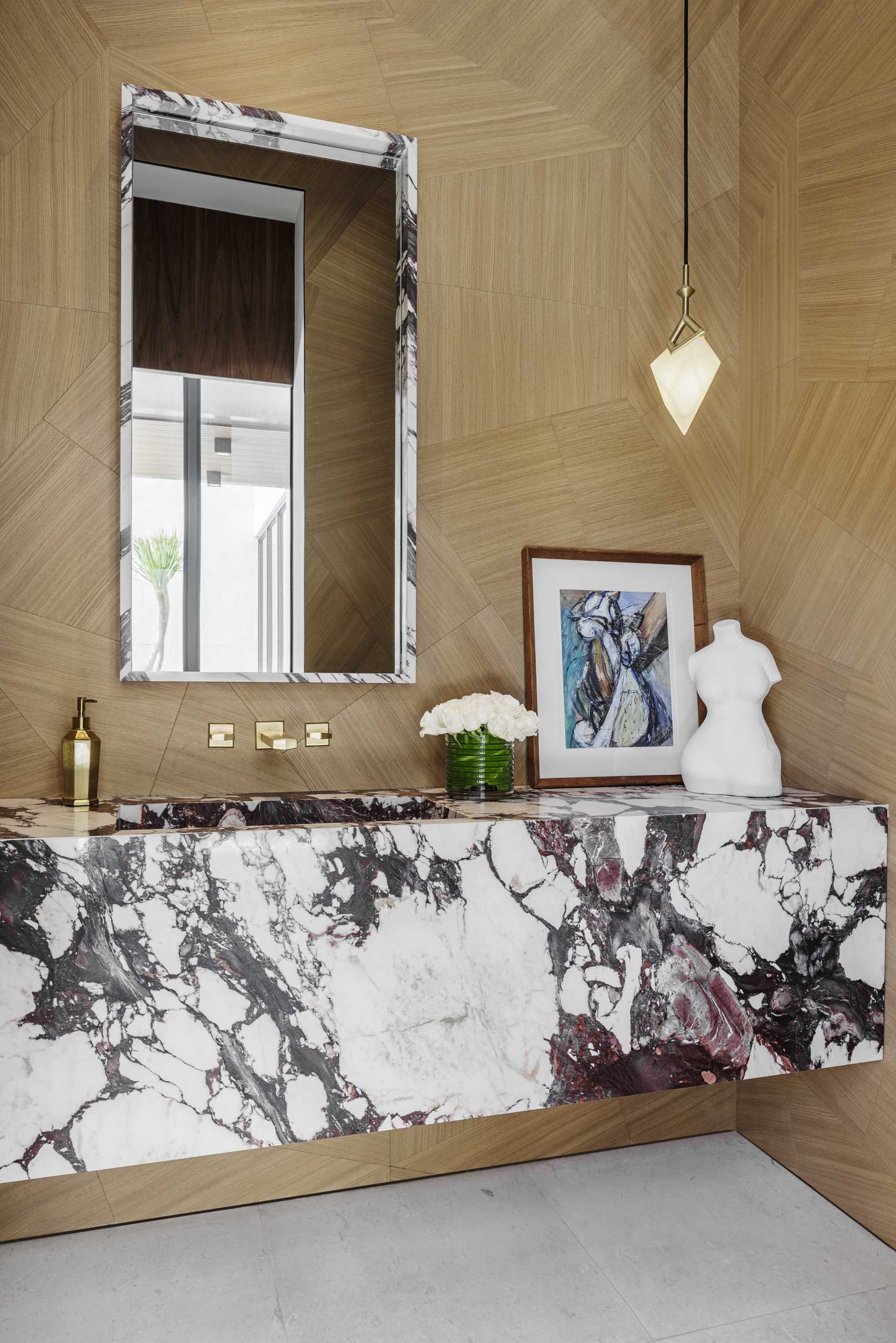 Here's a look at the sections, elevation, and floor plan.