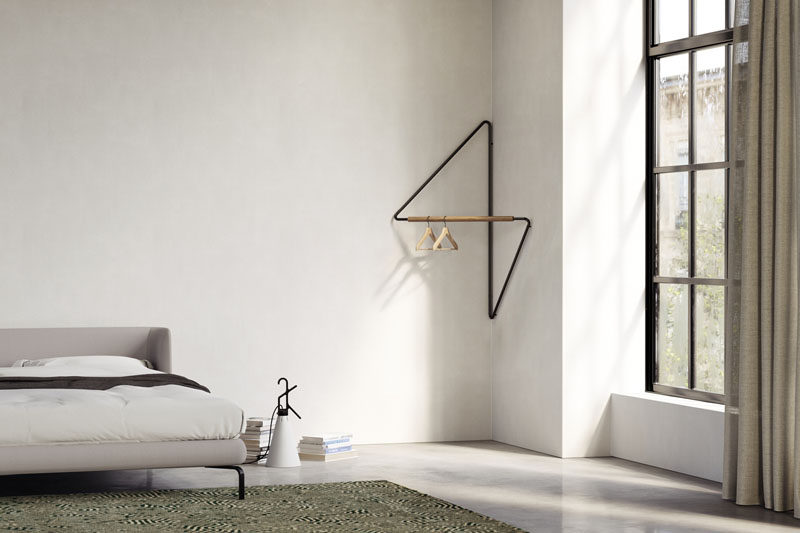 SMPDO (Simon Morasi Pipercic Design Office) has created Ugao, a minimalist clothing rack that's been designed to save space and neatly fit into the corner of a room.
Made in the form of a continuous steel loop and affixed to the wall diagonally, Ugao has a simple wood rod that provides a place to hang clothes.
---
Produced by Ligne Roset, Ugao is also a dismountable object, shipped flat-pack, and intended to meet contemporary nomadic lifestyle habits.
---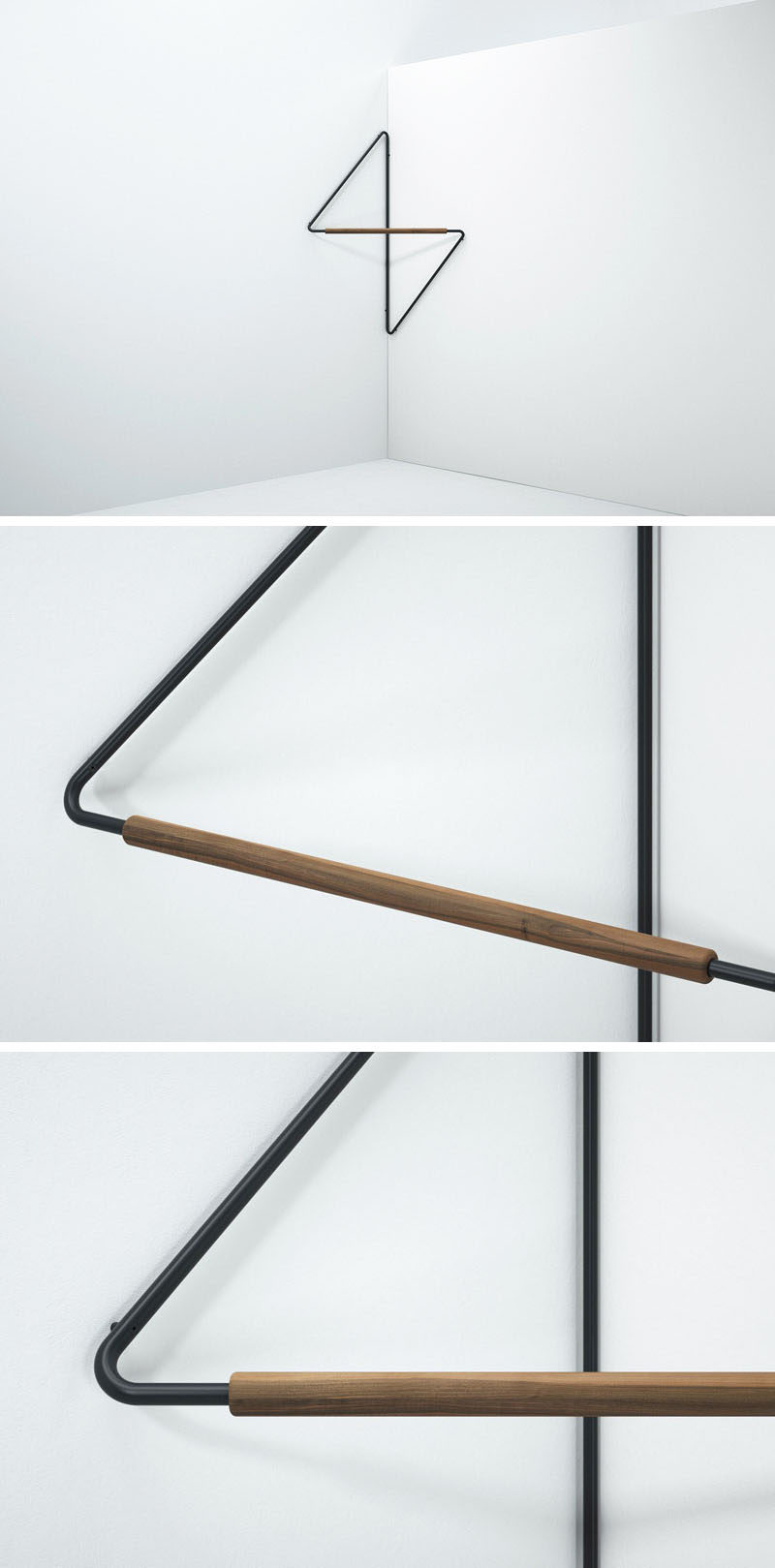 ---