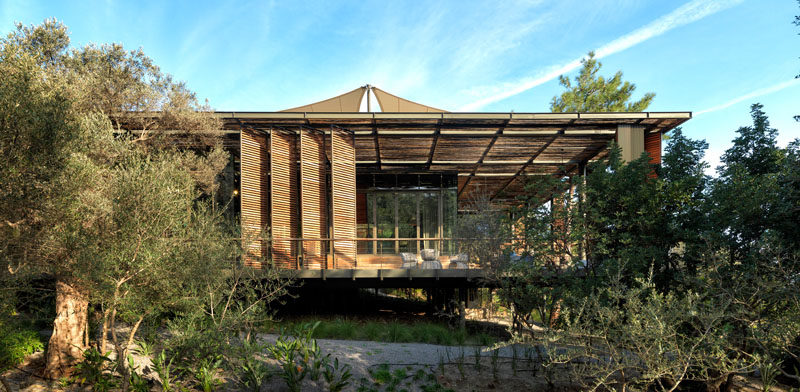 Architecture firm Erginoglu & Çalislar, have designed the Bodrum Demirbuku Houses Club House, a destination for the surrounding summer housing complex to enjoy.
Situated on the Bodrum peninsula in Turkey, the complex needed a building that would be flexible enough to host a project information centre at first, which could be built with a minimum of impact in its environment, and then be used as club house and a gathering place going forward.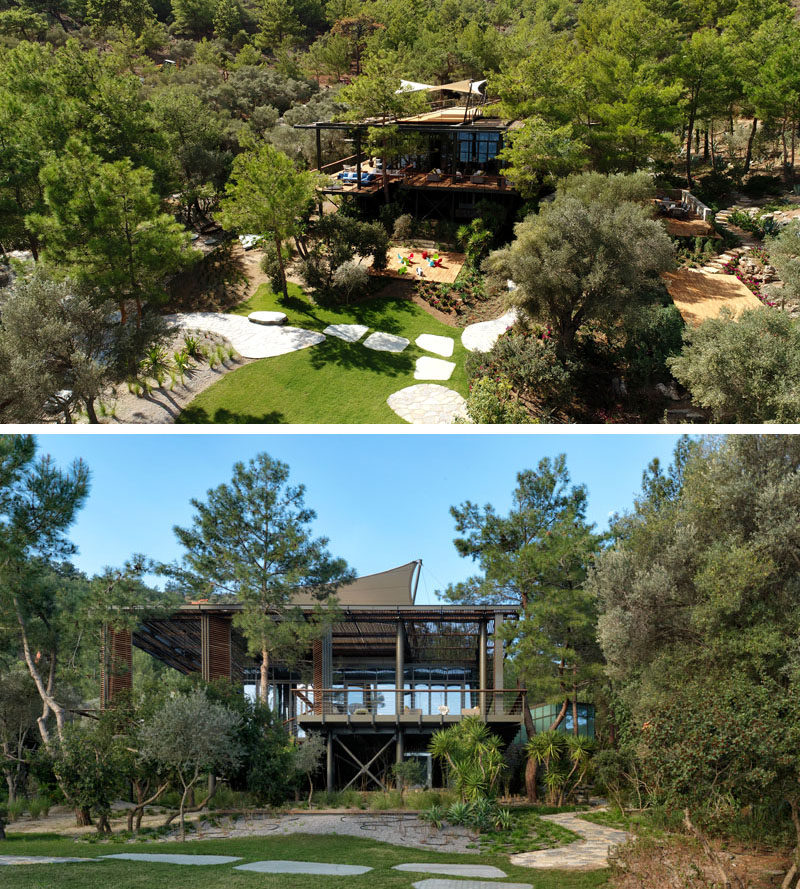 The club house is surrounded by existing trees, sunbathing terraces, playing areas for kids, small pools, changing areas, and toilets. A long sanded beach is directly connected to this green area, and is only 100m away from the building.
To access to the building, visitors pass through the trees and over a small river with a light bridge.
---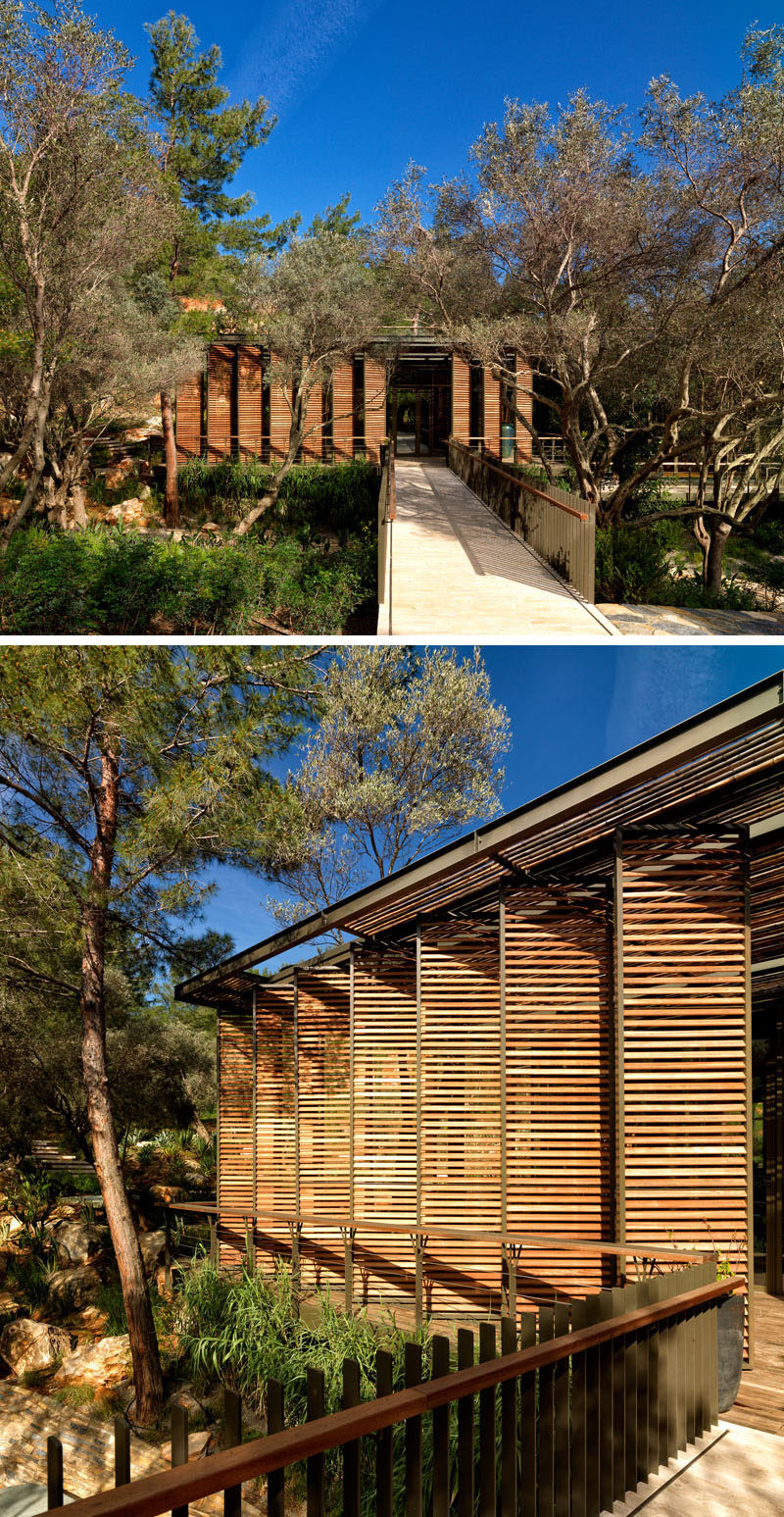 ---
A large shaded pergola wraps around the club house, creating a space for visitors to relax outdoors without being in the direct sunlight.
---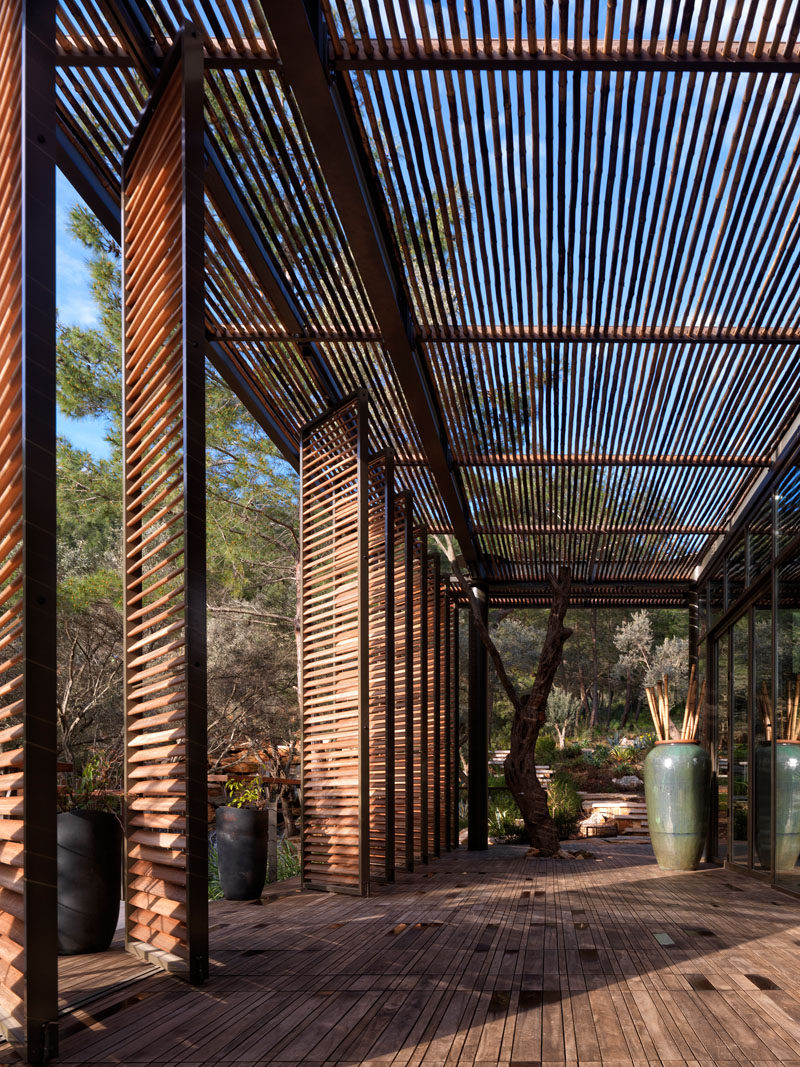 ---
Inside, there's a reception area with floor to ceiling glass walls that provide views of the trees.
---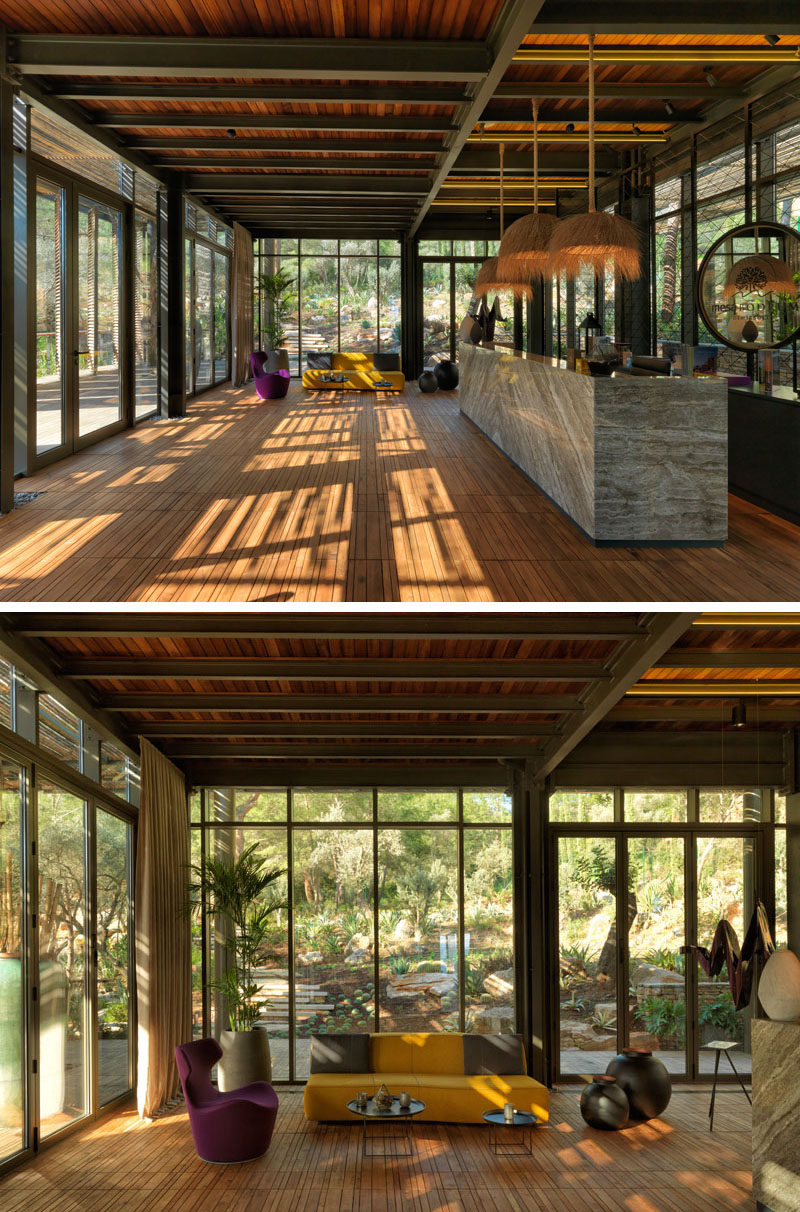 ---
Small seating areas and partitions create various areas to have meetings and relax. As it was originally used as a project information center, the various areas can be easily transformed to the needs of a clubhouse.
---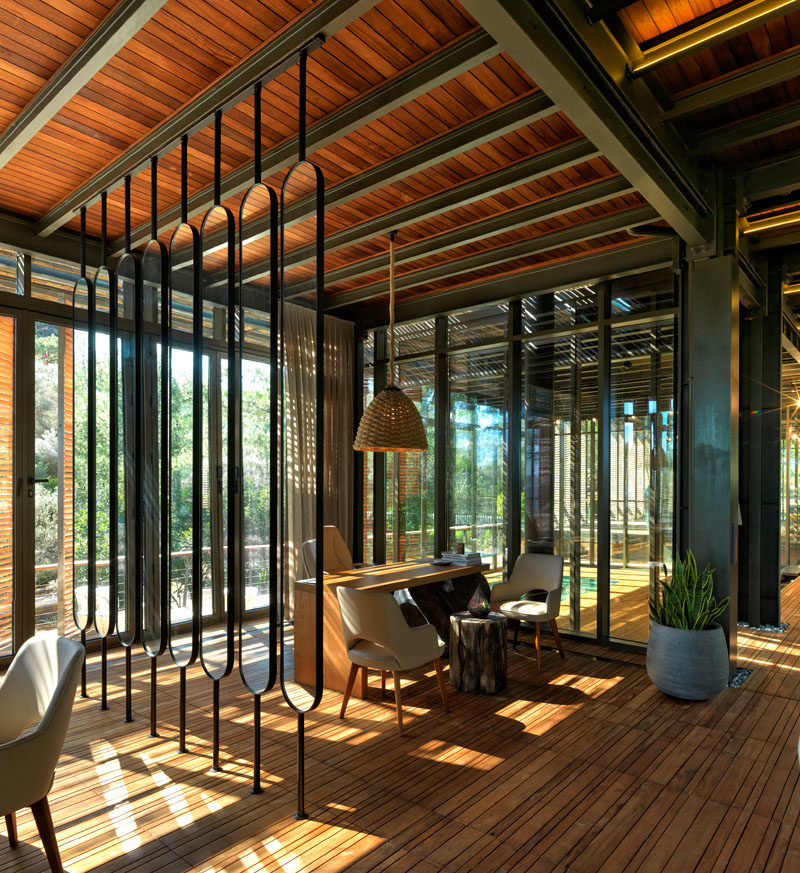 ---
Outside, the pergola has been designed with different levels, creating individual seating areas with waters views.
---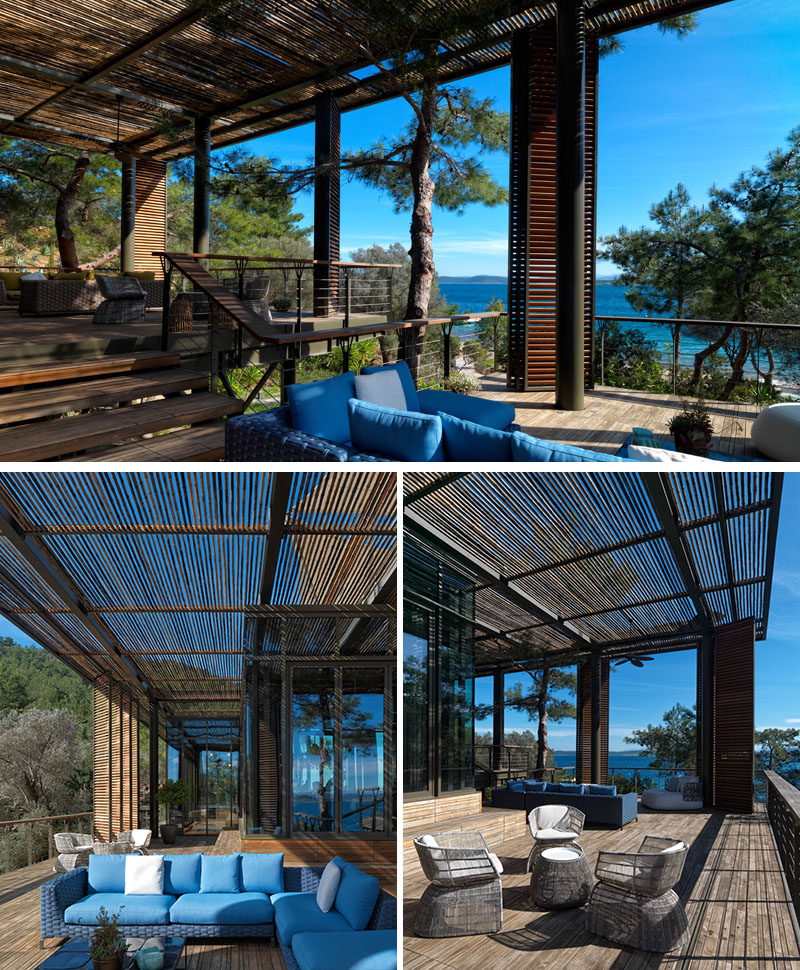 ---
On the roof of the clubhouse, there's a large open space with shade sails at one end, creating a elevated tree-top view.
---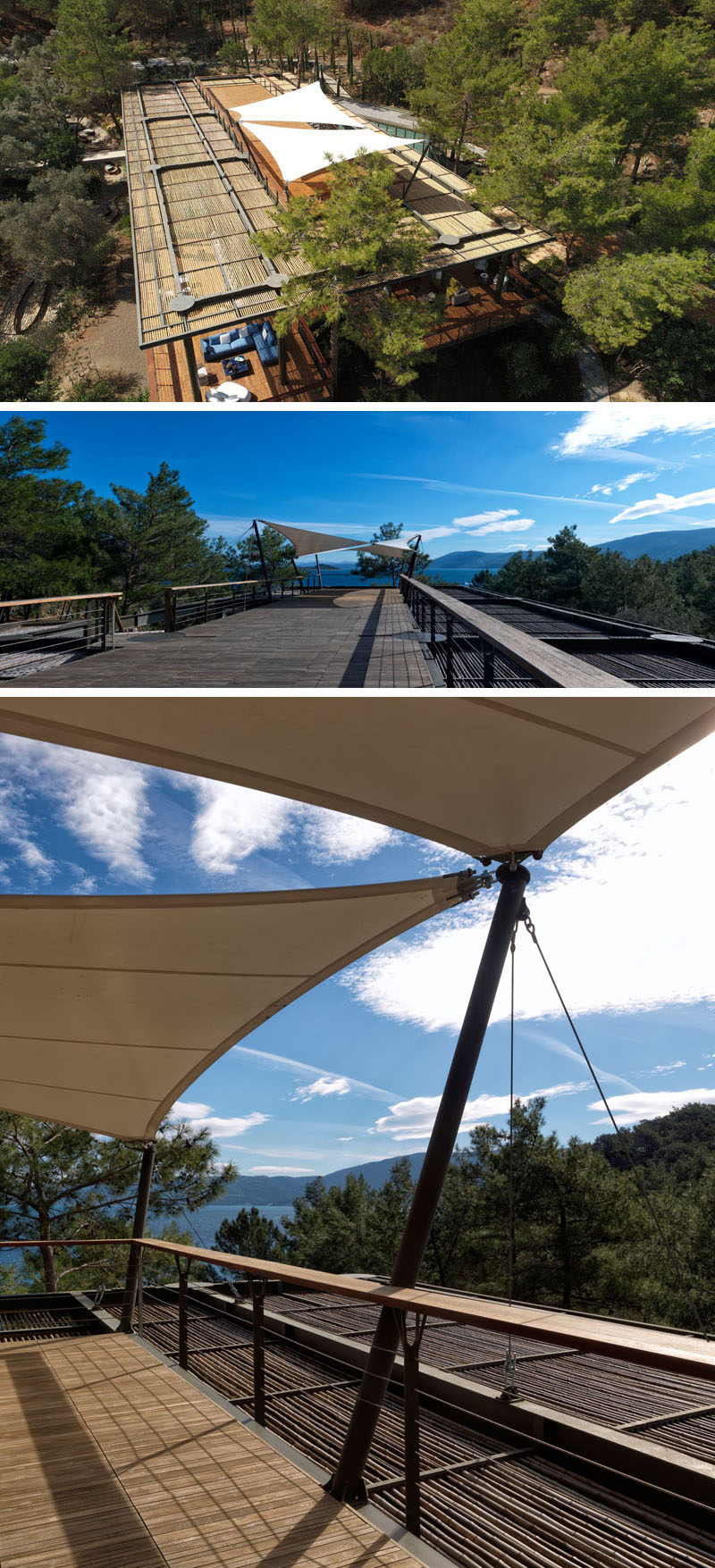 Photography by Cemal Emden | Architect: Erginoglu & Çalislar | Design Team: Kerem Erginoglu, Hasan Çalislar, Romain Cadoux, Emre Cestel, Asli Ingenç, Umut Atli, Duygu Uzunali, Elif Özüçagliyan, Zeynep Sümbül Enhos, Alpkenan Koska | Structural Project: Probi Mühendislik | Mechanical Project: Ersa Mühendislik | Electrical Project: Elektra Mühendislik | General Contractor: Mesa Mesken | Landscape Design: Ata Turak
---