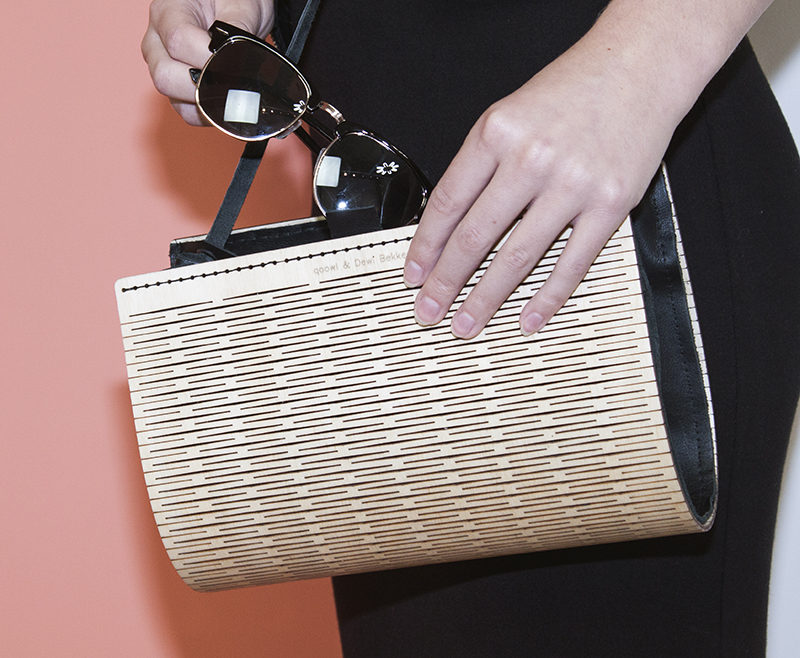 Quinten Peuling and Wisse Trooster from design studio qoowl have collaborated with Dewi Bekker to create a wood clutch named PLAAT.
The exterior of the clutch, which is made from wood, is laser cut to allow the wood to be flexible, while the interior of the bag is made from leather.
The clutch comes flat, however there's a leather cord on the inside, and once it is pulled tight, the bag forms its final shape. The wood and leather clutch can also be used as a handbag or a shoulder bag.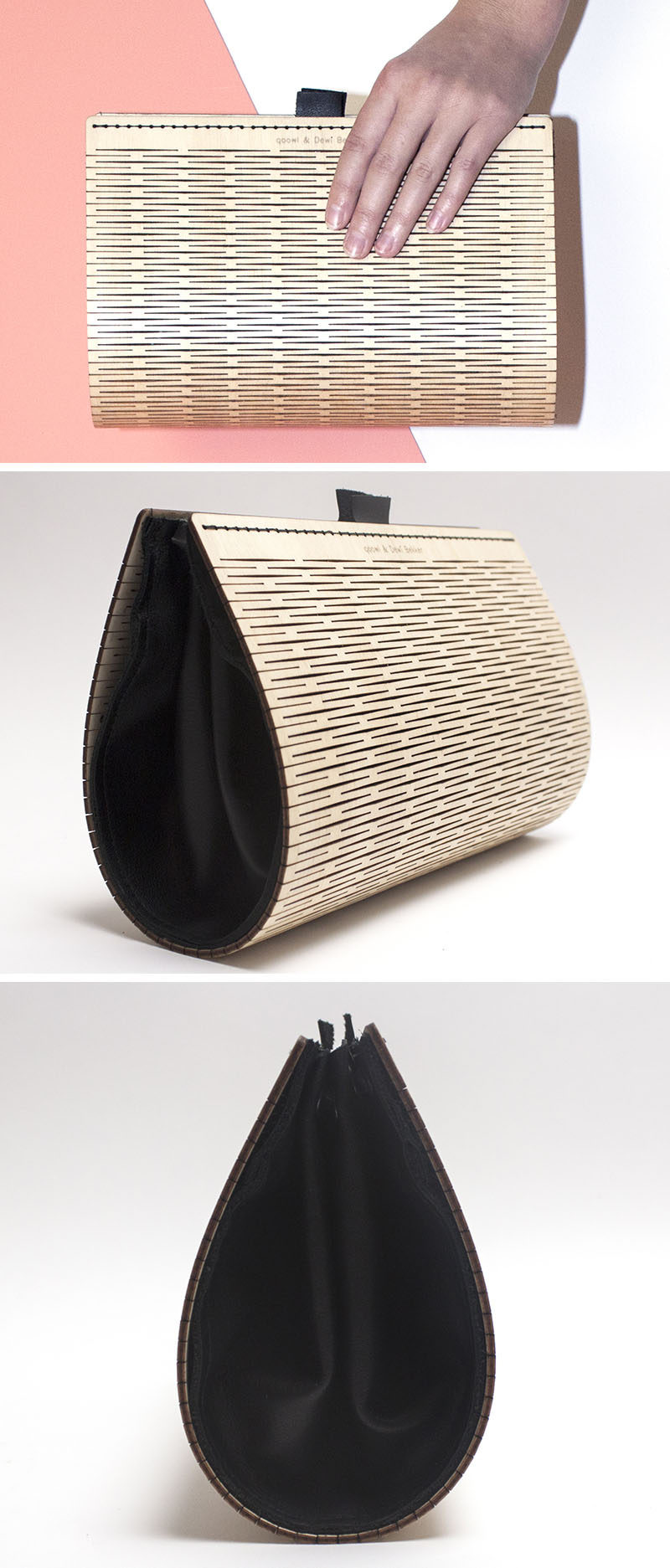 ---