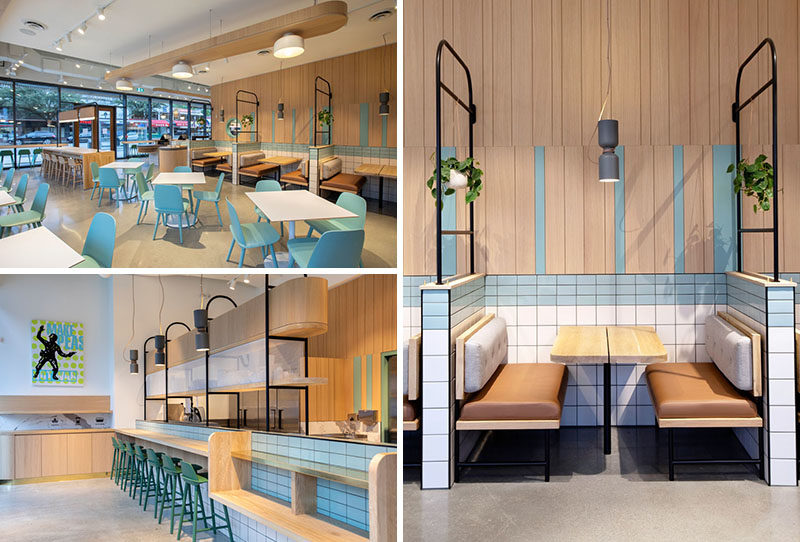 Evoke International Design Inc. has completed the interiors of Heirloom Ambleside, a modern fast casual restaurant that's located steps from the beach in Vancouver, Canada.
The objective of the interior was to create a versatile space that would accommodate a dawn-till-late casual dining concept, complete with a full-size kitchen, café, and juice bar.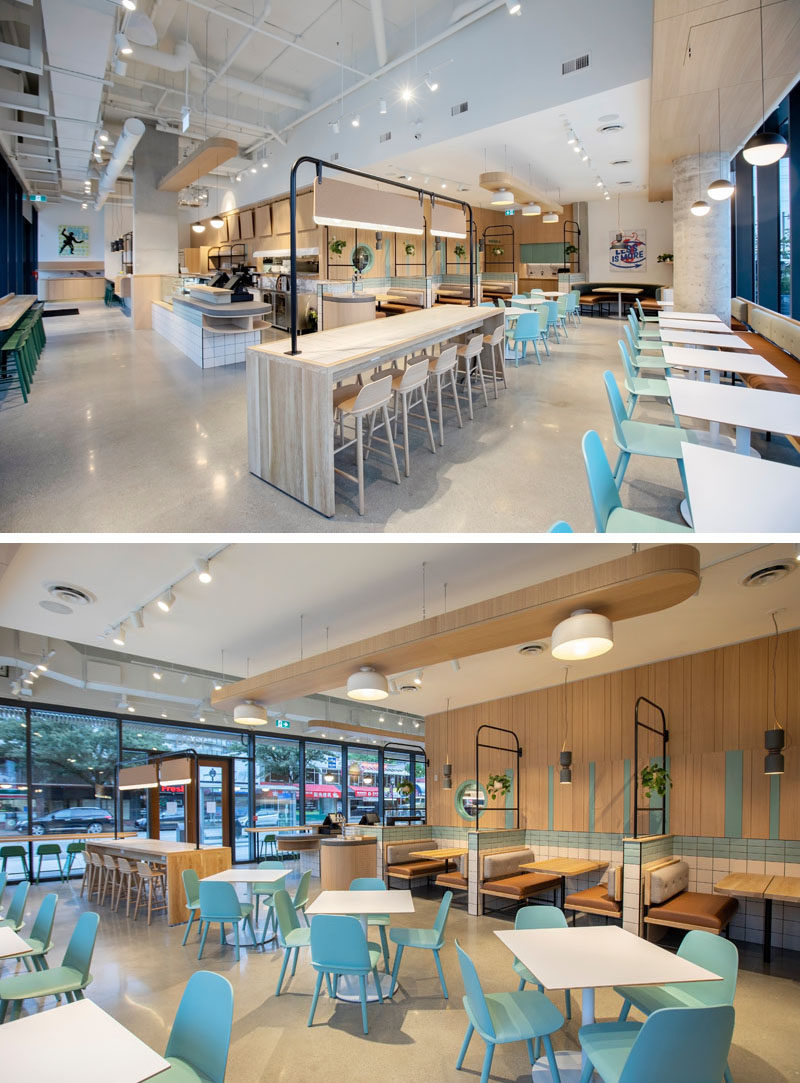 ---
The corner location allowed the designers to make use of the tall street front windows, by adding bar seating along them, providing patrons with views of the street while enjoying their drinks and food.
---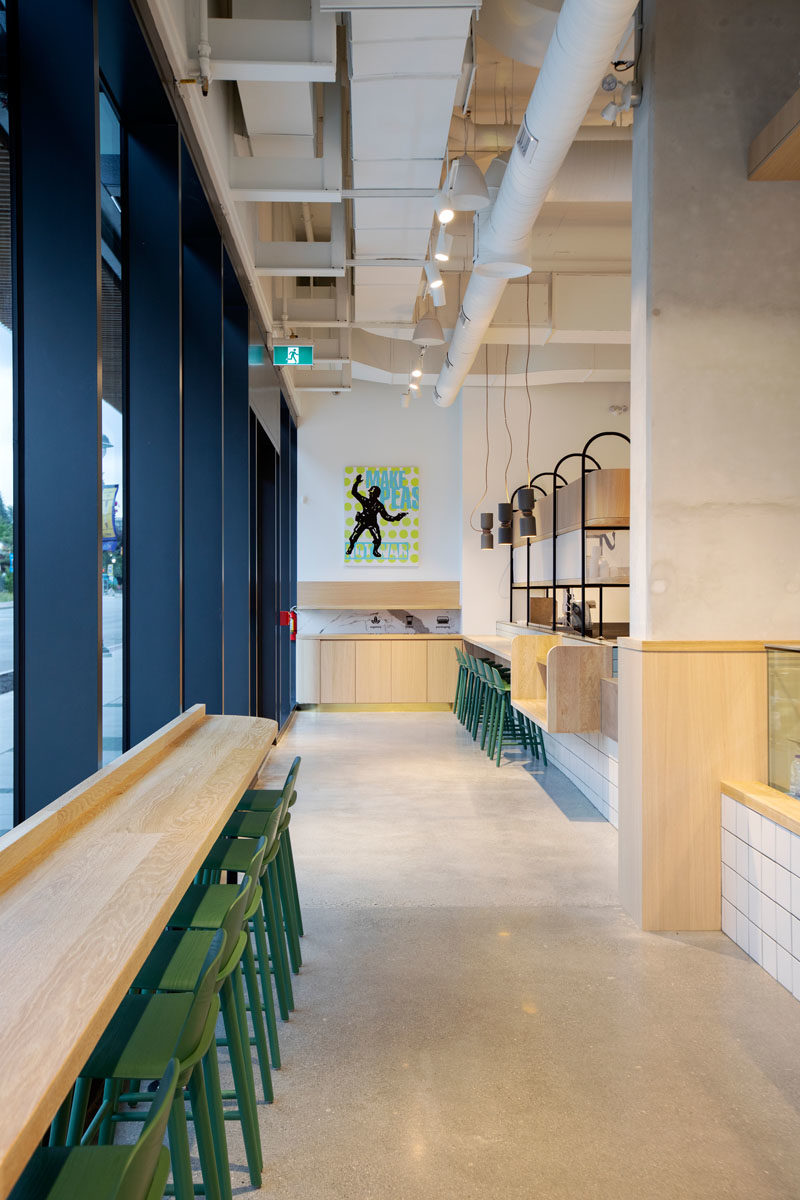 ---
To reflect the coastal and mountainside setting, tones of marine blue and forest green were incorporated across the space, from the millwork and tile finishes through to the upholstery and loose furniture.
---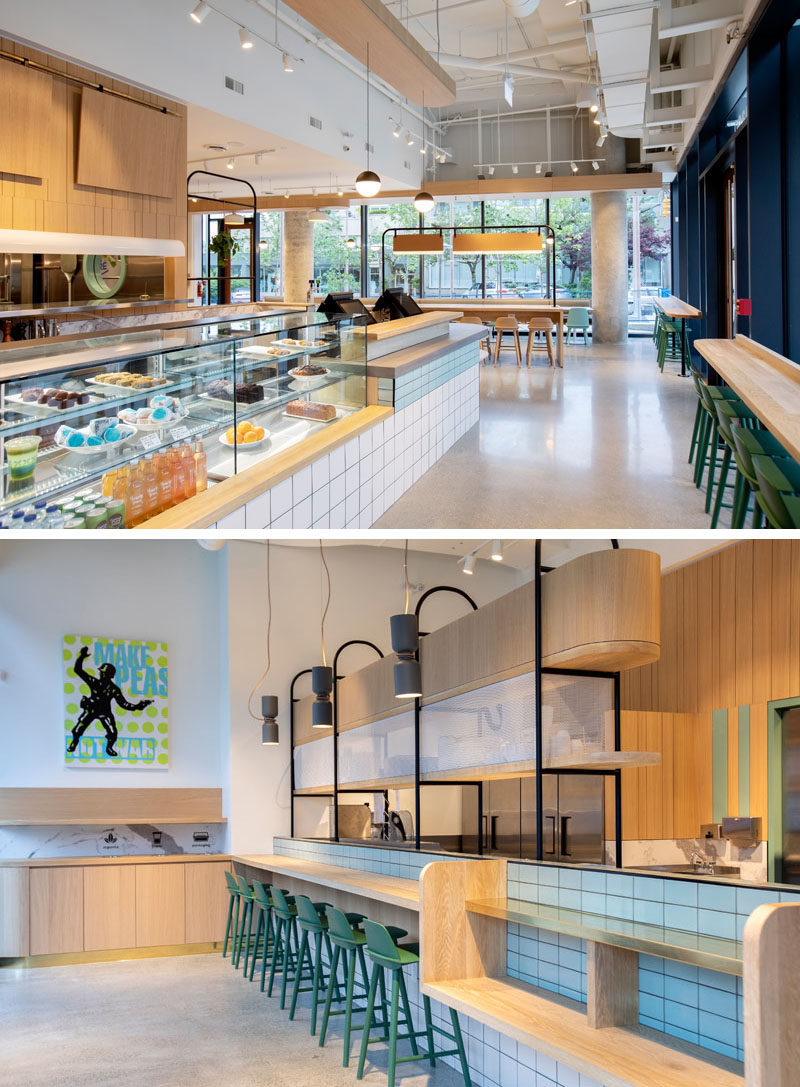 ---
Other design elements include natural and handmade finishes such as white oak, woven wool upholstery and hand-made glazed tiles.
---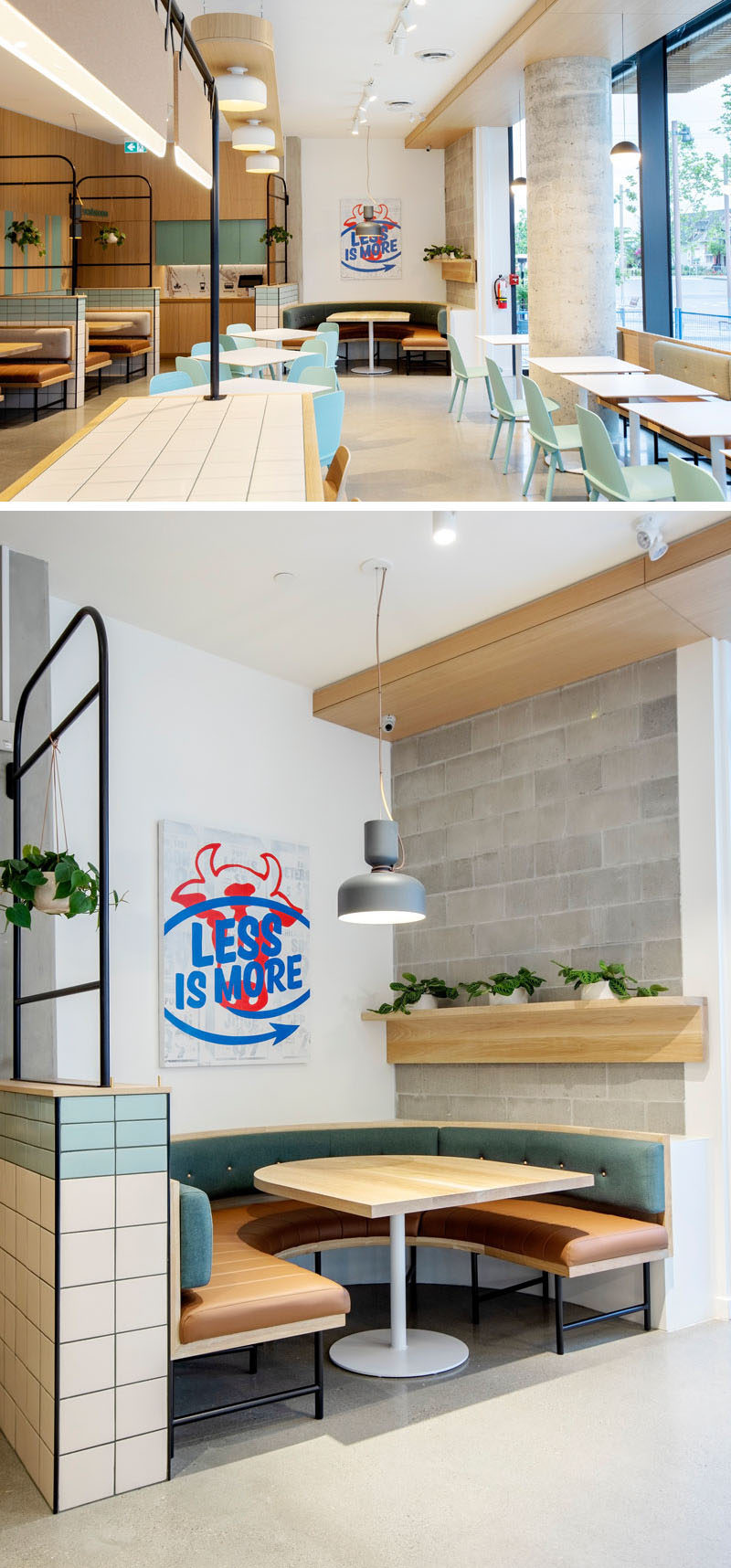 ---
Black, tubular metalwork was used throughout the space as layering and framing elements to define seating areas whilst allowing the bright, open atmosphere to remain.

A refined selection of bold decorative light fixtures, many from local designers, was used to define service zones and provide warmth and intimacy to dining areas.
---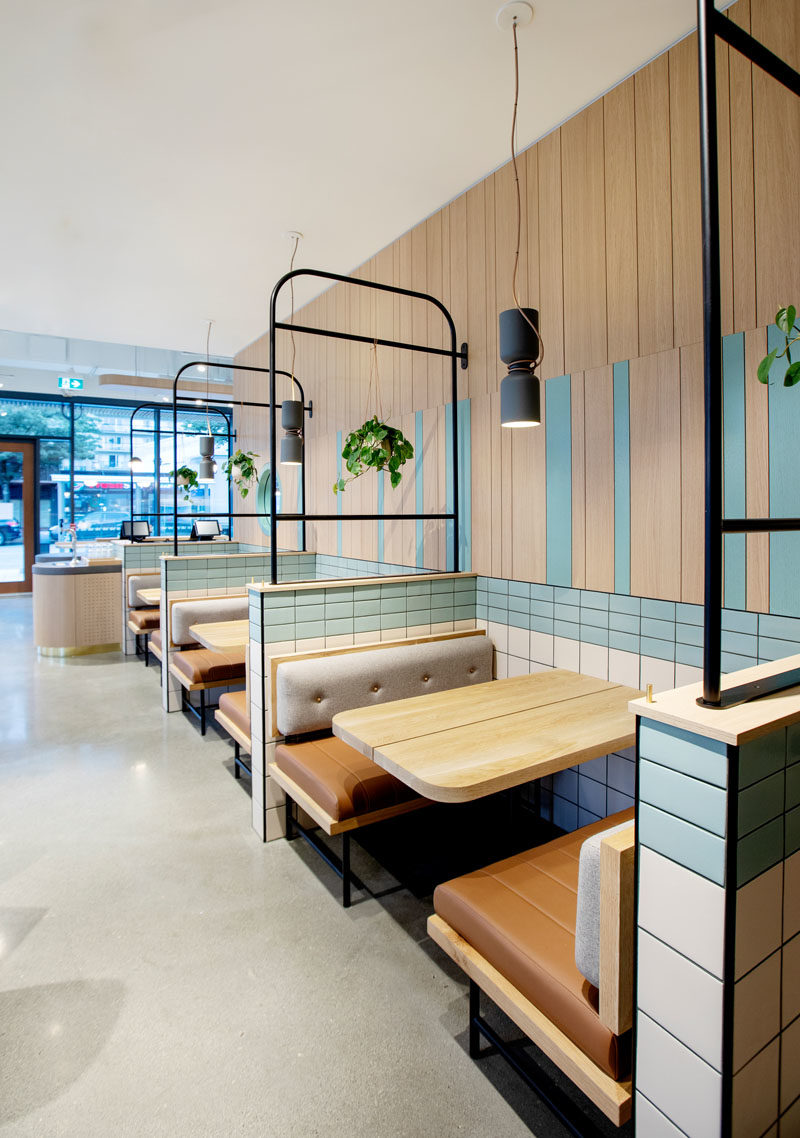 ---
Throughout the interior, dining areas were arranged into zones that provided a mix of seating options to suit the varying dining needs of patrons, from bar counters that engage with the street and preparation areas, to flexible soft seating banquettes and booths that offer a more private experience.
---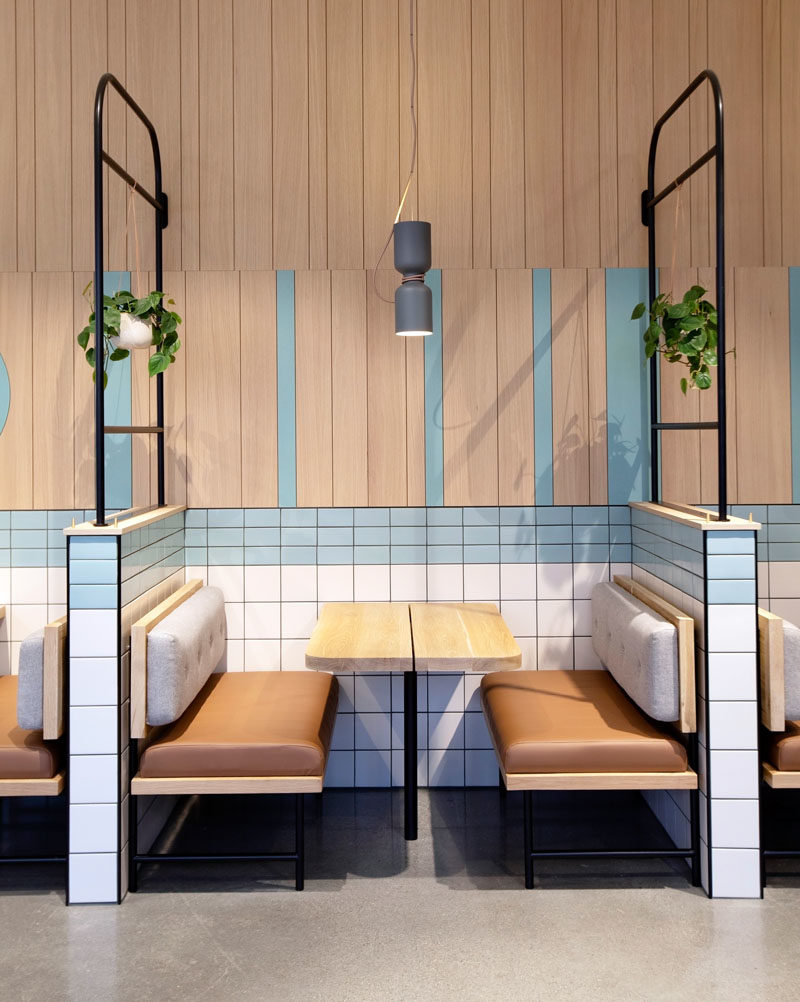 ---
Get the contemporist daily email newsletter – sign up here