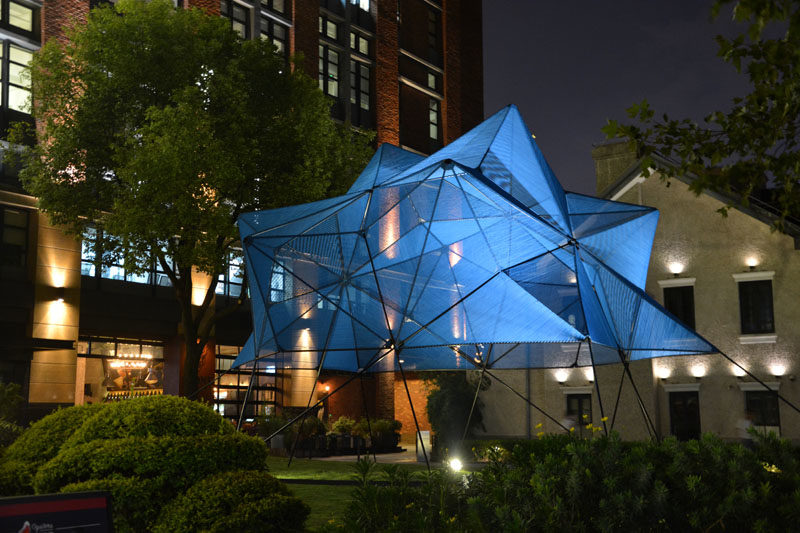 Photography by Atelier YokYok
French artistic design studio Atelier YokYok, has created 'Cobalt Muffin', an original art installation that was commissioned by CREATER, and is the first installation in China for the studio.
Located on Yuyuan Road in Shanghai, the sculpture is surrounded by numerous shops, fashion stores, art galleries, offices, restaurants, and housing, making the piece a central gathering point for the neighborhood.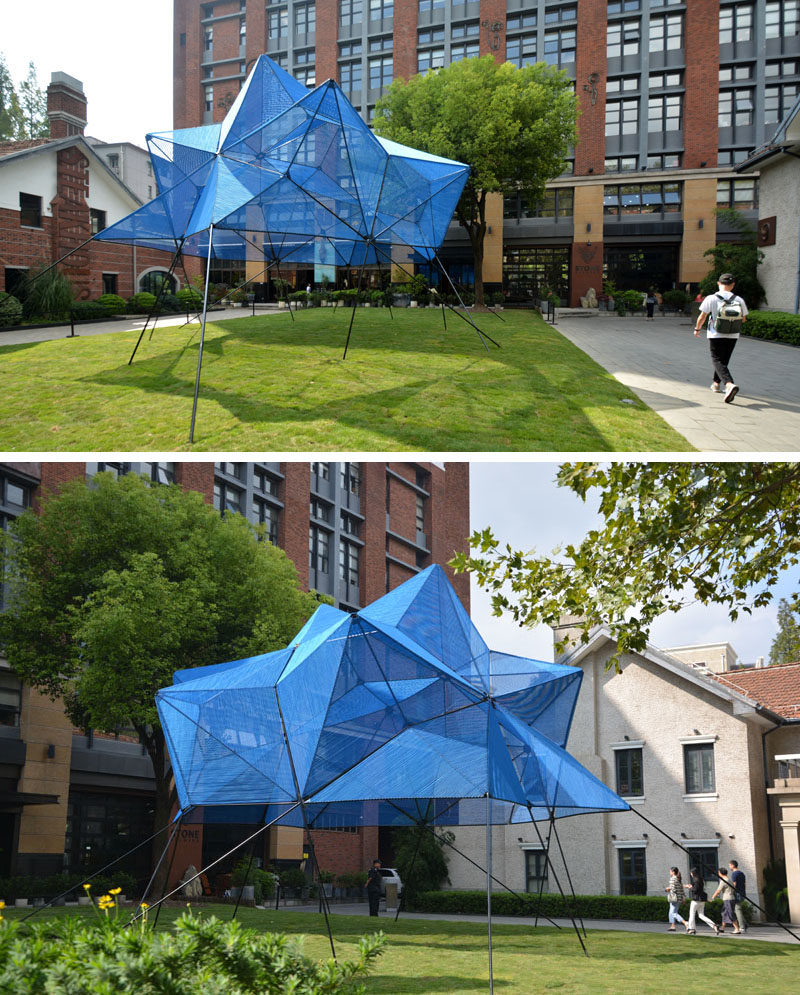 Photography by Atelier YokYok
---
Its geometric presence floats over a lawn, with the design made from 60 similar triangles, that have been covered with a semi-transparent skin made from more than 4 miles (7.5 km) of elastic ropes, creating a vibrant addition to the area.
---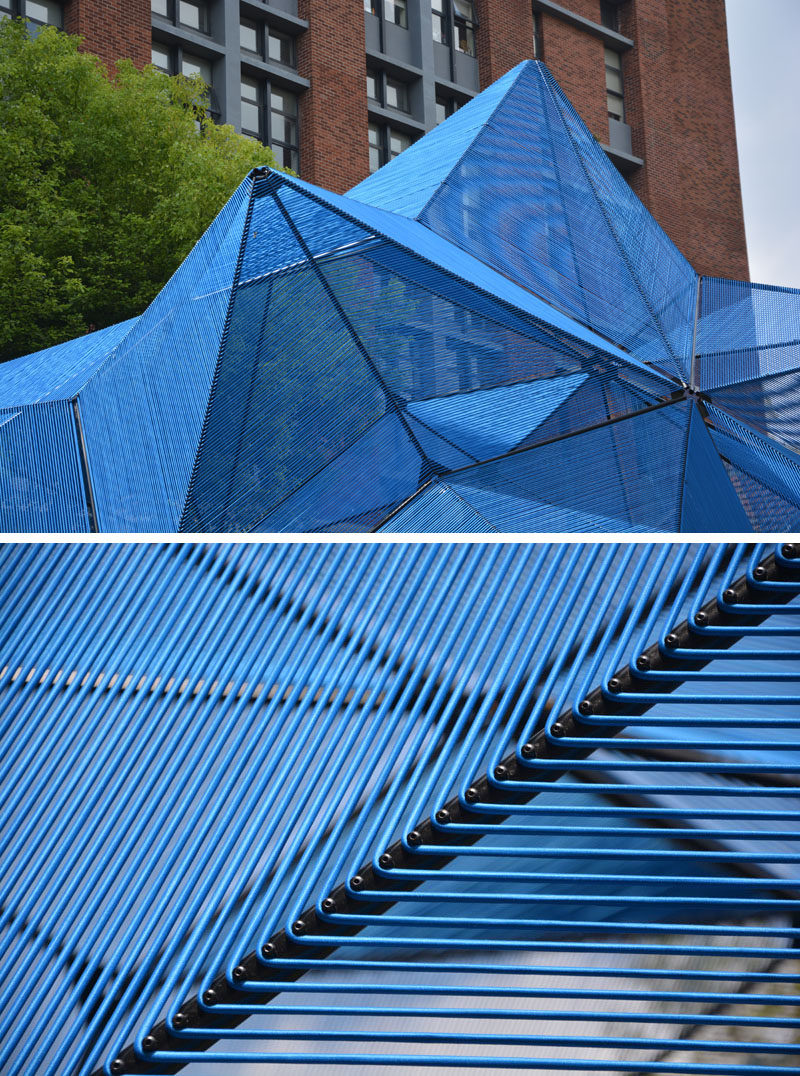 Photography by Atelier YokYok
---
At night, lights highlight the triangular shapes, with shadows providing even more interest.

If you happen to be in Shanghai, you can visit the installation until July 1st, 2020.
---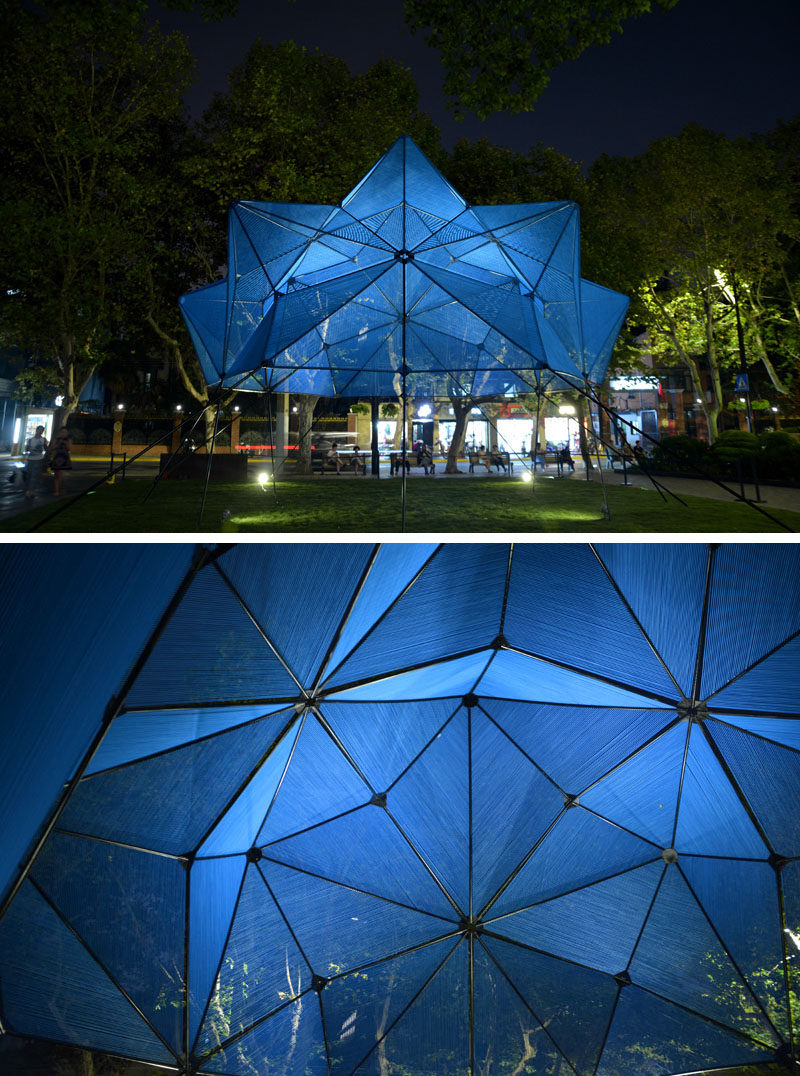 Photography by Atelier YokYok | Artwork by: YokYok | Organized by: CREATER | Curated by: Zin Productions
---
Get the contemporist daily email newsletter – sign up here