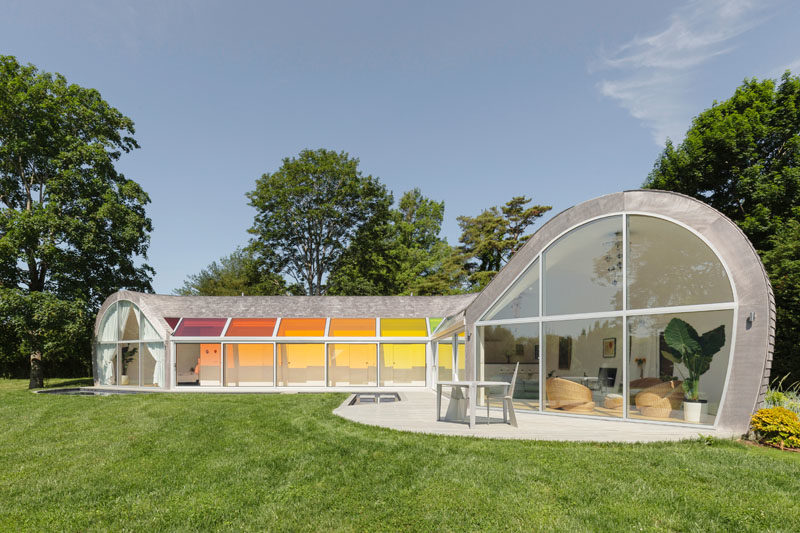 Nina Edwards Anker of nea studio, has completed the Cocoon House in Long Island, New York.
The house received its name due to the walls that form a Cocoon shape towards the northern and western neighbors. The rounded enclosed half of the house provides shelter and privacy, while the cedar shingle cladding blends in with the architectural material palette of the historic neighborhood.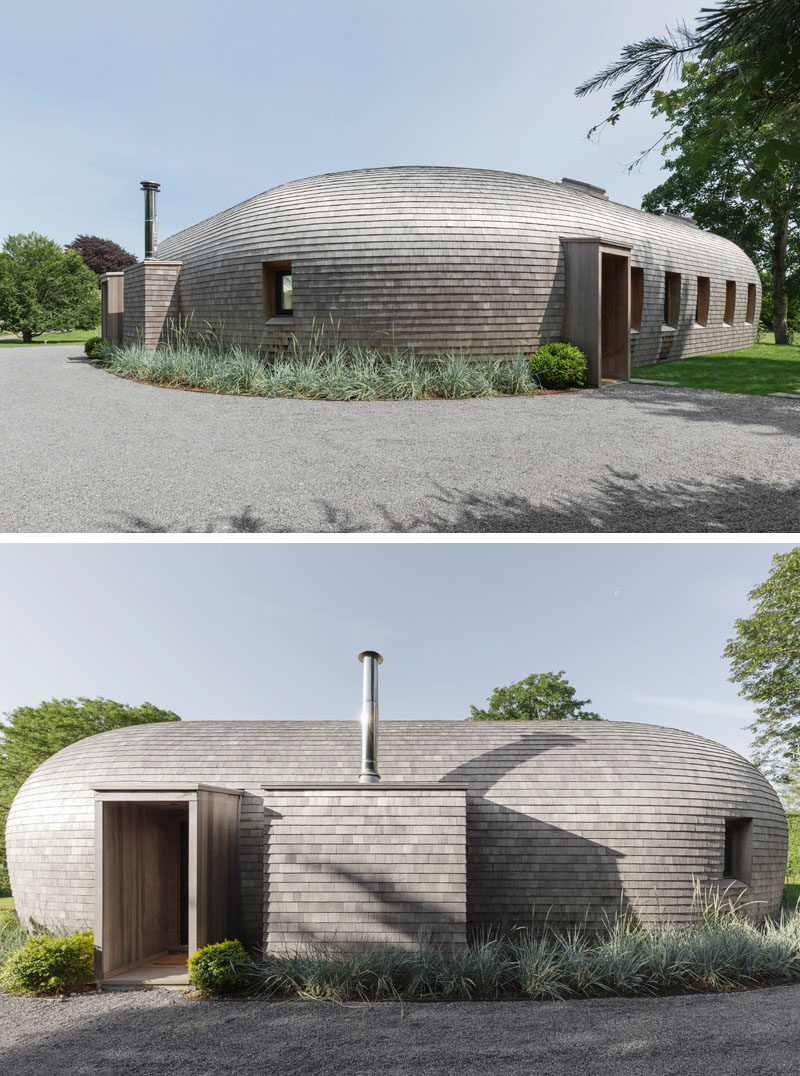 ---
The glass side of the house, facing south, takes in ocean breezes and open views. Colorful skylights range from vermilion red to deep yellow, and provide a pop of color for the home.
---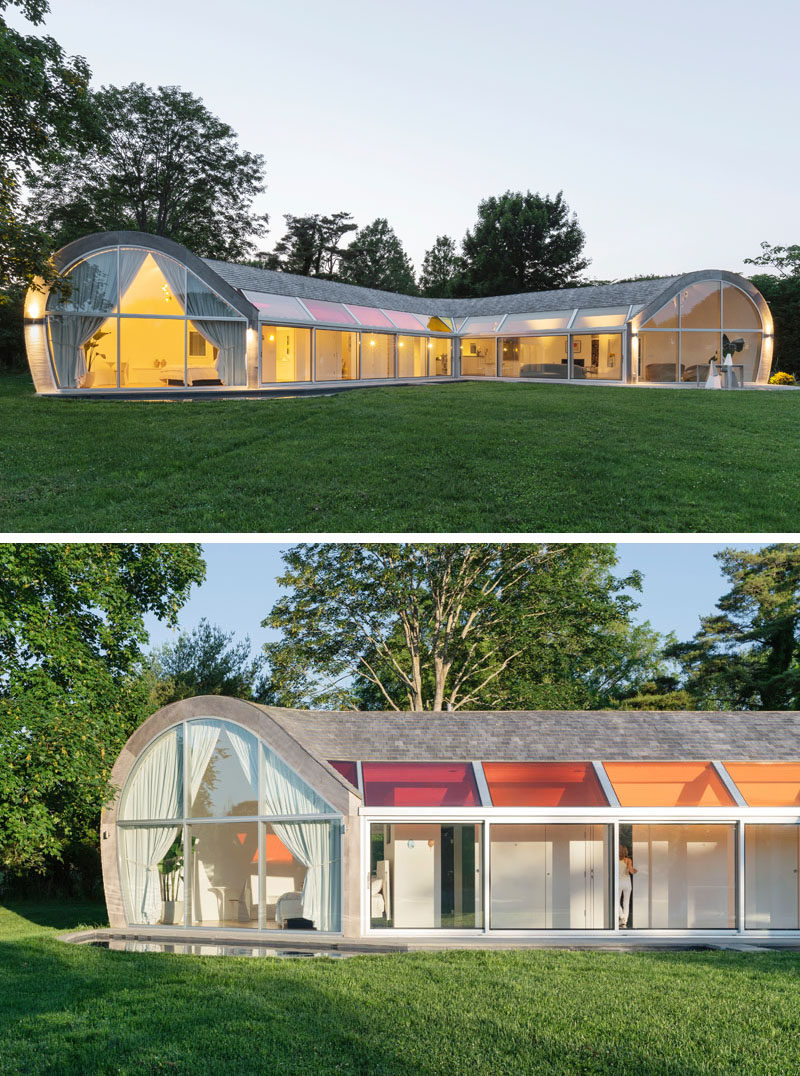 ---
The colors of the skylights also appear in the reflecting pool that runs alongside the house.
---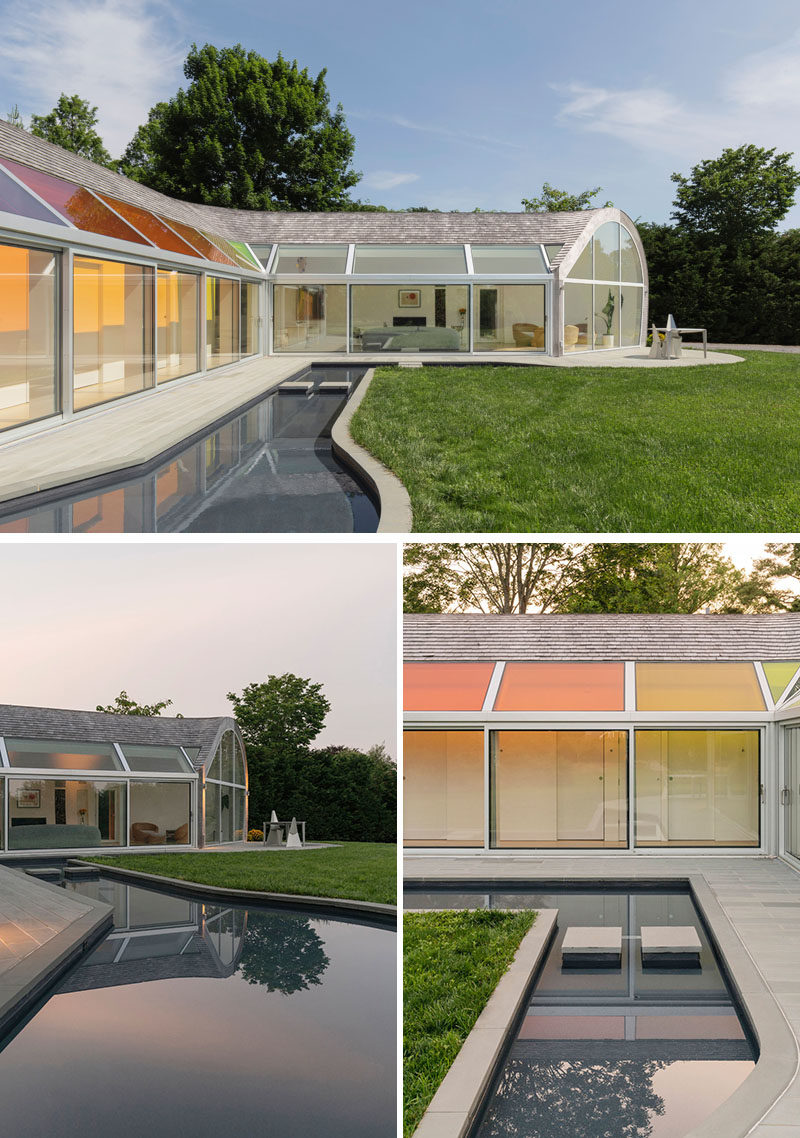 ---
Inside, the main social space is where the living room, dining room, and kitchen are all located. Built-in design elements like the fireplace and firewood storage, curve with the shape of the wall.
---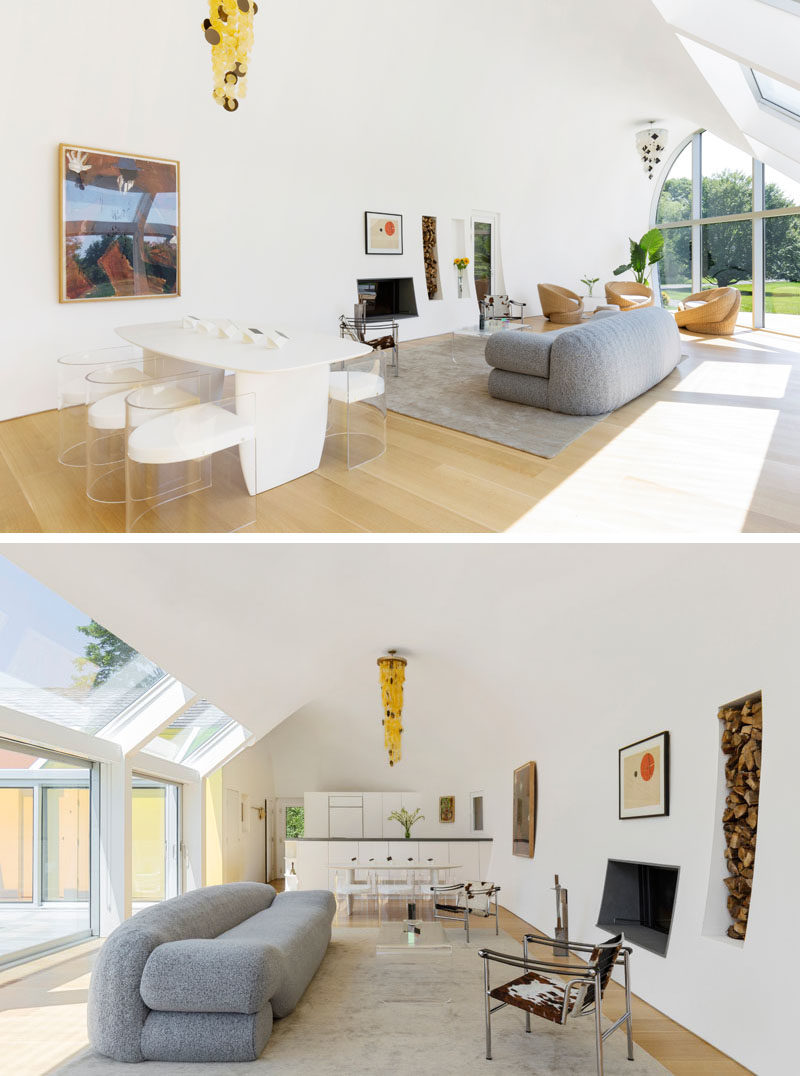 ---
The minimalist white kitchen has a grey countertop that provides a contrasting element, which also complements the grey couch in the living room.
---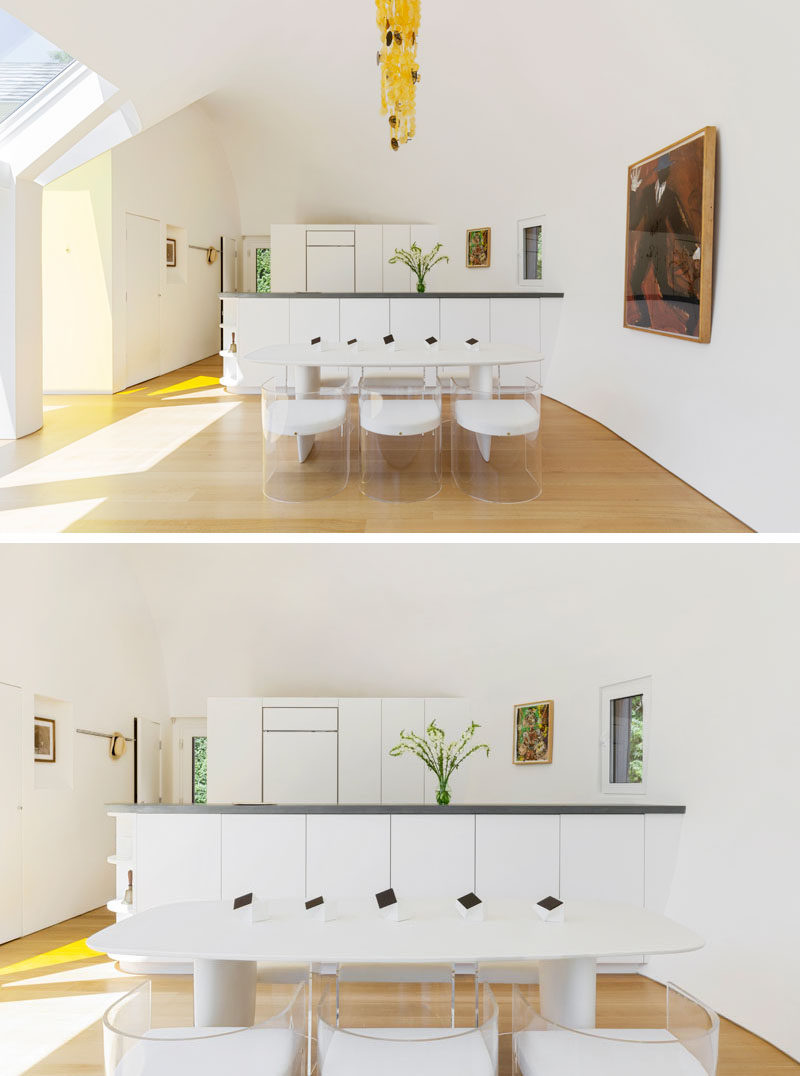 ---
A hallway off the kitchen is washed with color from the skylights above. In summer, the sliding doors can be opened to allow the breeze to flow through the home, while in winter, the glass facade collects heat from the southern sun, keeping the home warm.
---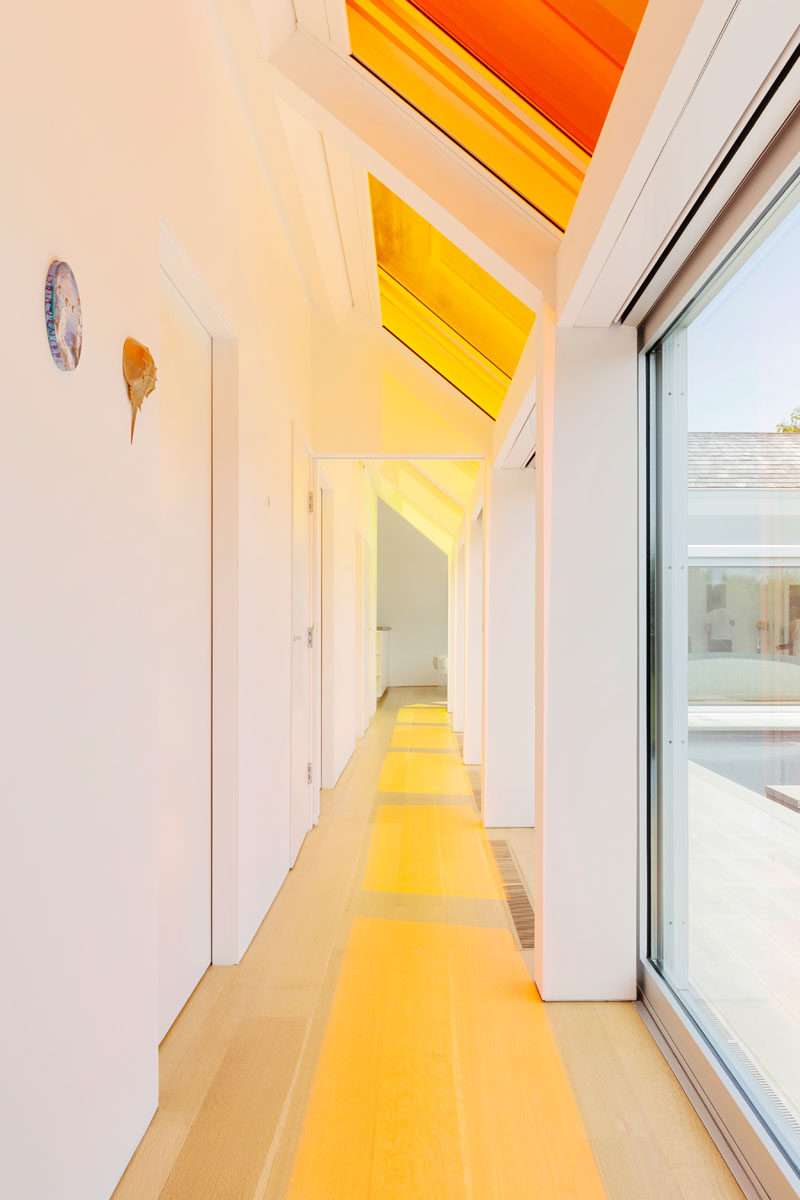 ---
At the end of the hallway, there's the master bedroom that has floor-to-ceiling windows. The bedroom is also open to the built-in bath.
---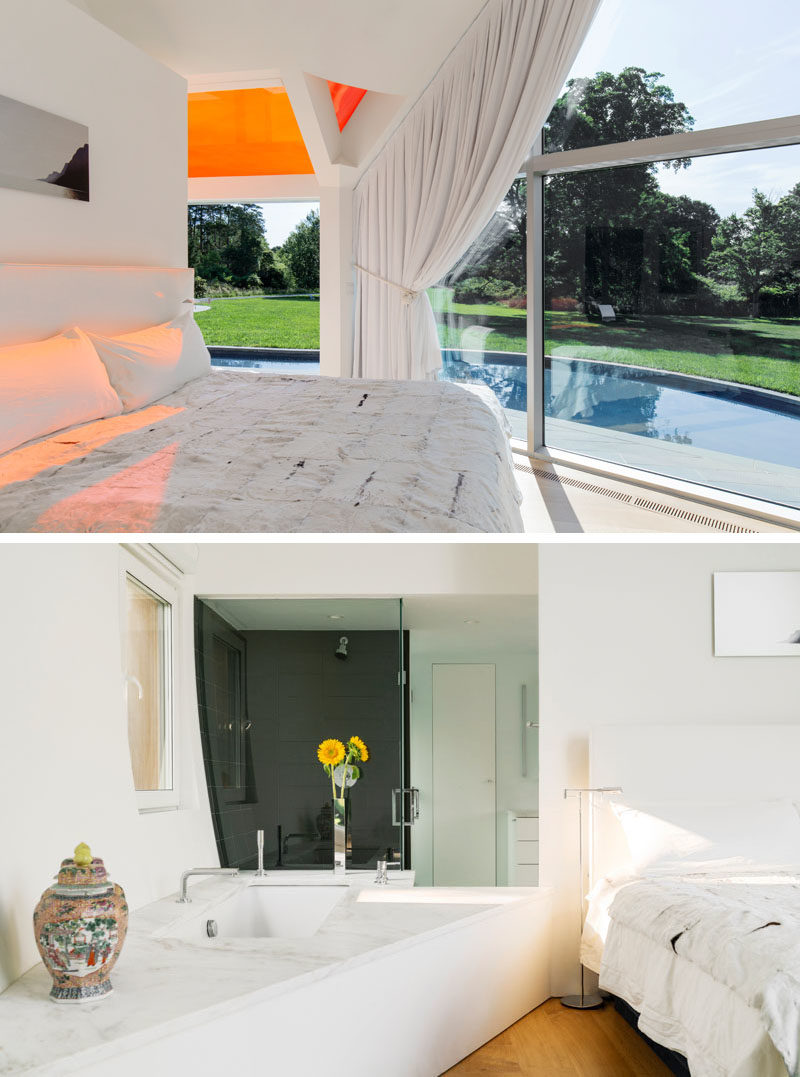 ---
The built-in bath can be accessed from the bathroom too, via a couple of steps.
---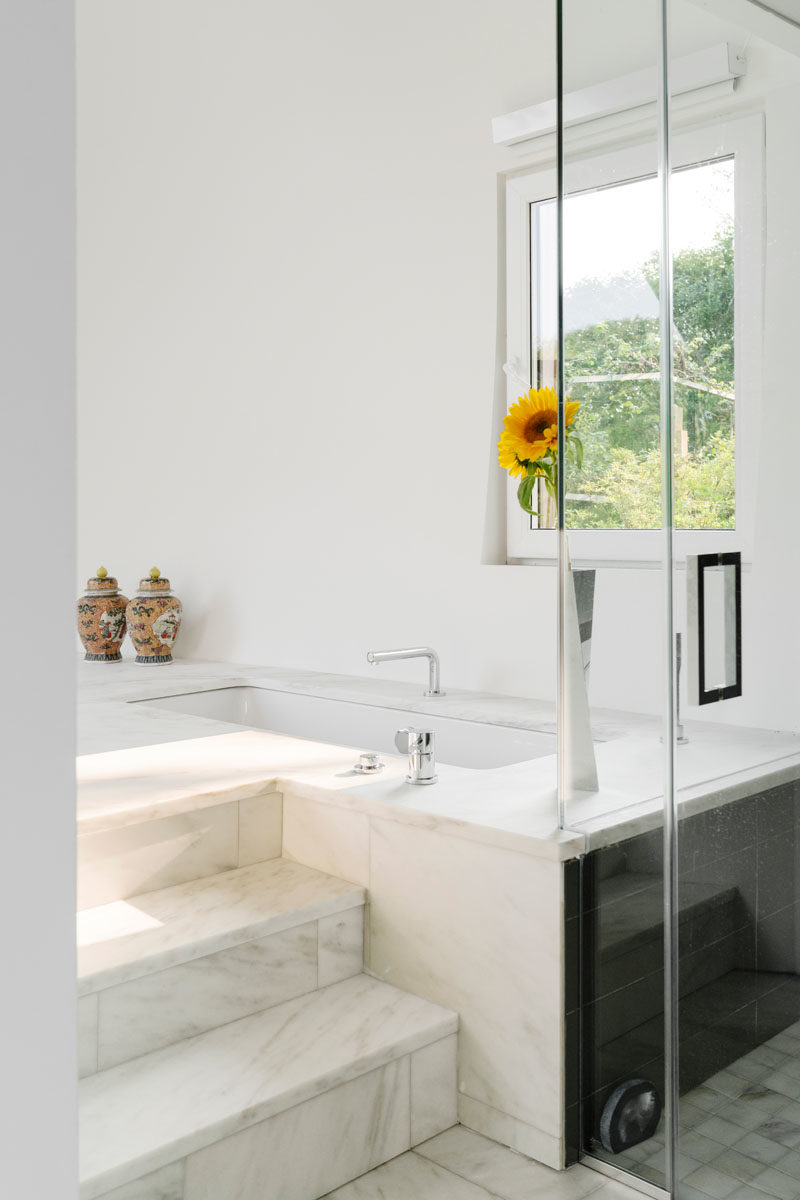 ---
The rest of the en-suite bathroom features a walk-in shower and a large vanity with plenty of storage.
---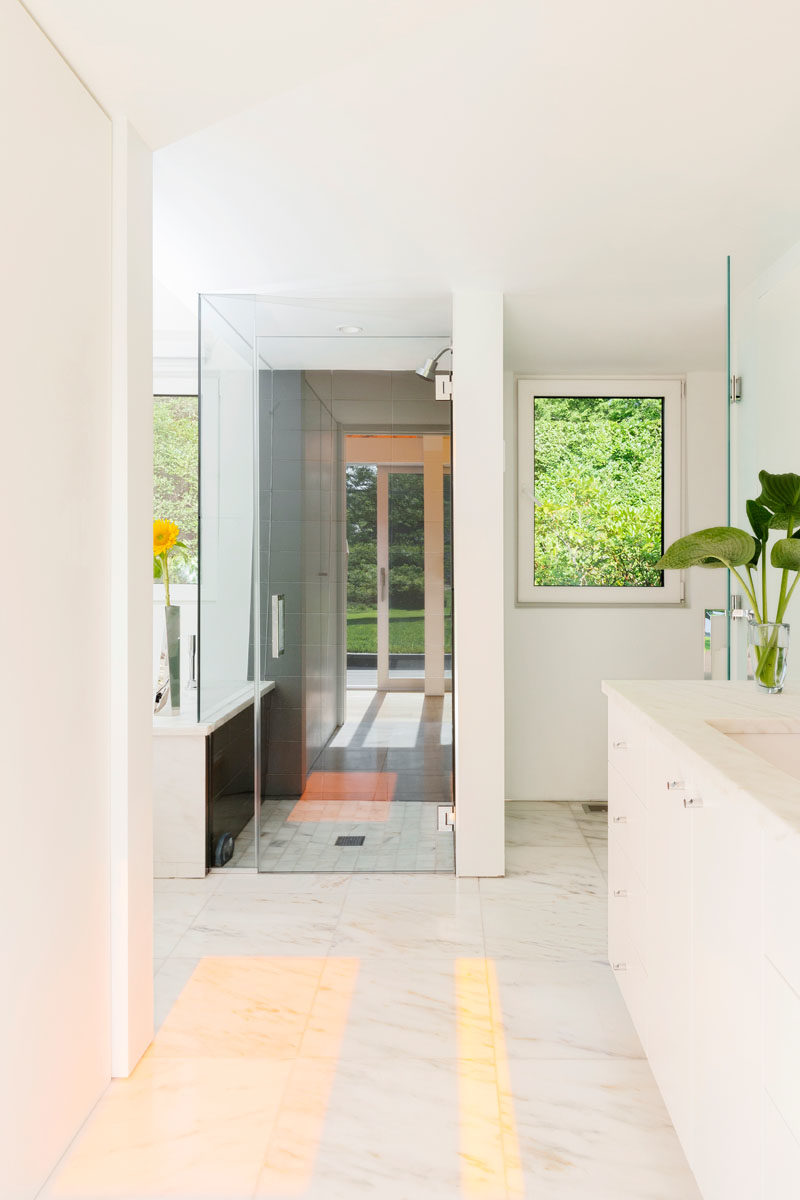 ---
In another bedroom, the bed is located along the wall underneath the window, while a lofted area makes use of the high ceiling.
---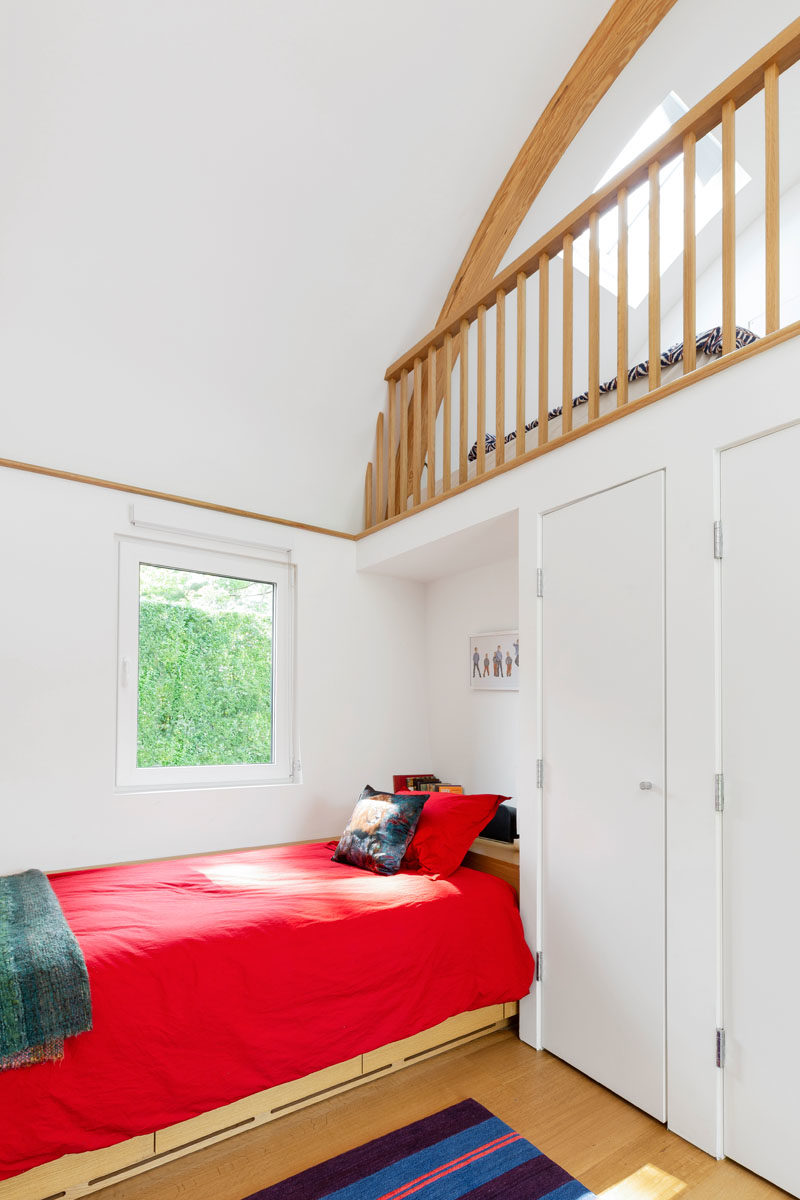 ---
The loft brings the total number of bedrooms in the house to three. The loft also receives plenty of natural light from the skylight, while curved wood beams show off the shape of the ceiling.
---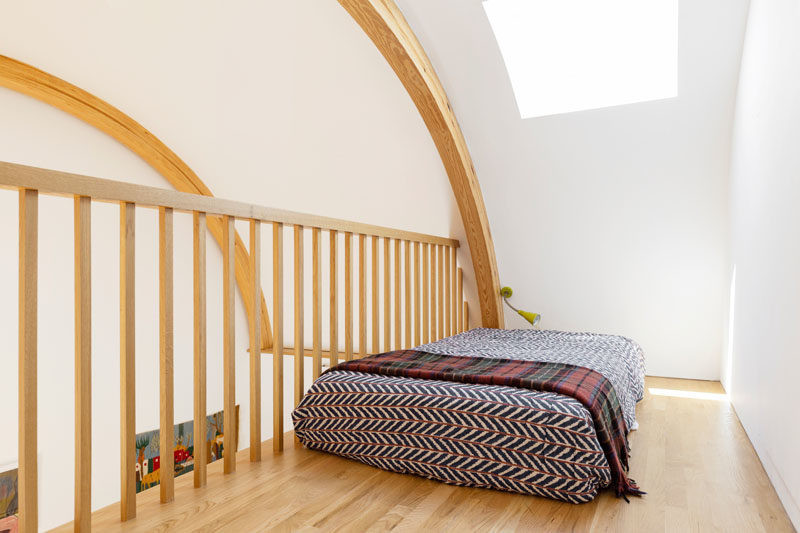 Photography by Caylon Hackwith | Architecture firm: nea studio | Project Leader: Nina Edwards Anker | Drafting: Anna Agoston, Raphael Walther | Landscape Design: Charlotte Cousins, Carlotta Zea | Building Contractors: Licciardi Builders, Lynbrook Glass, Unalam | Structural Engineers: Alexey Nefedov, Will Laufs, L.E.D | LEED consultant/Mechanical Engineer: Jordan Goldman, Zero Energy Design | LEED verification: Karla Donnelly, Steve Winters Associates
---
Get the contemporist daily email newsletter – sign up here