Texas design firm OFFICIAL have created a unique coffee shop and cocktail bar design in Dallas, named the Houndstooth Coffee and Jettison Cocktail Bar.
Although they share the same building, the coffee shop is located at the front, while the cocktail bar is hidden away in a back corner.
From the outside, a patterned cedar screen creates visual interest from the street and from within the enclosed patio. Inside, sunlight is filtered through the pattern allowing for interesting shadows. The screen also shields guests from the street just outside.

Photography by Robert Yu (first, second and third photos) and Mark Leveno (fourth photo)
---
Inside the coffee shop, the interior is bright white and the high ceilings help to create a sense of openness. A 'cloud' that's positioned above the service bar draws your eye upwards and creates a focal point in the space, while at the same time, it hides the mechanical system.
---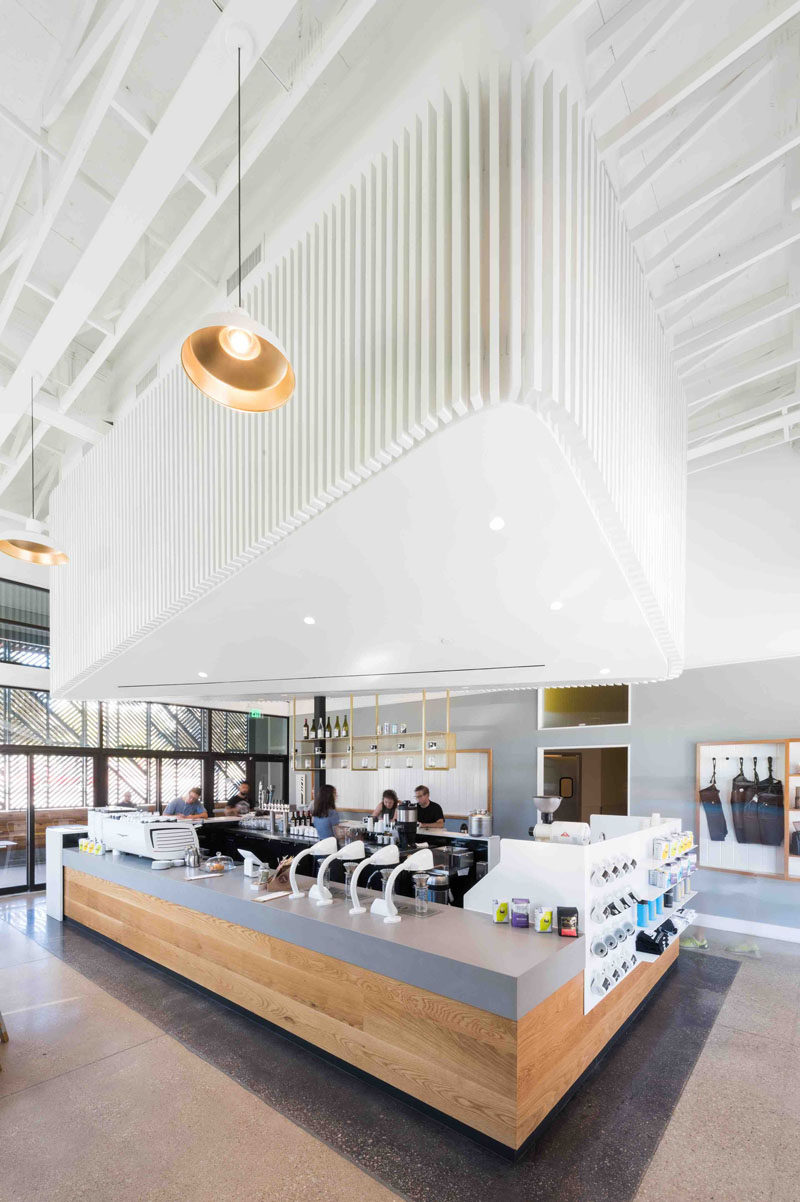 ---
The service bar (or coffee bar) is central to the space, and the light grey countertop acts as a separation from the wood on the lower part of the bar and the white 'cloud' above.
---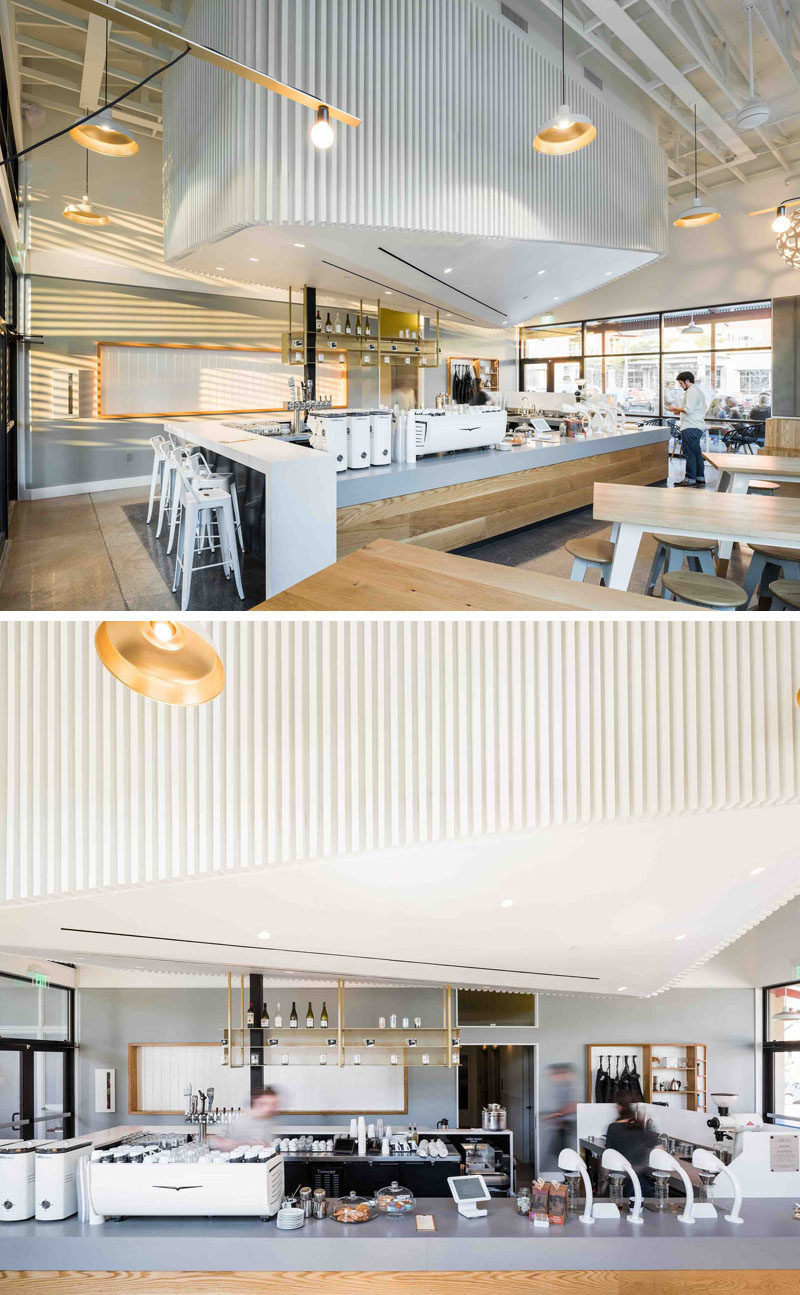 ---
The coffee shop has a variety of seating, like this built-in wooden banquette that curves around the corner.
---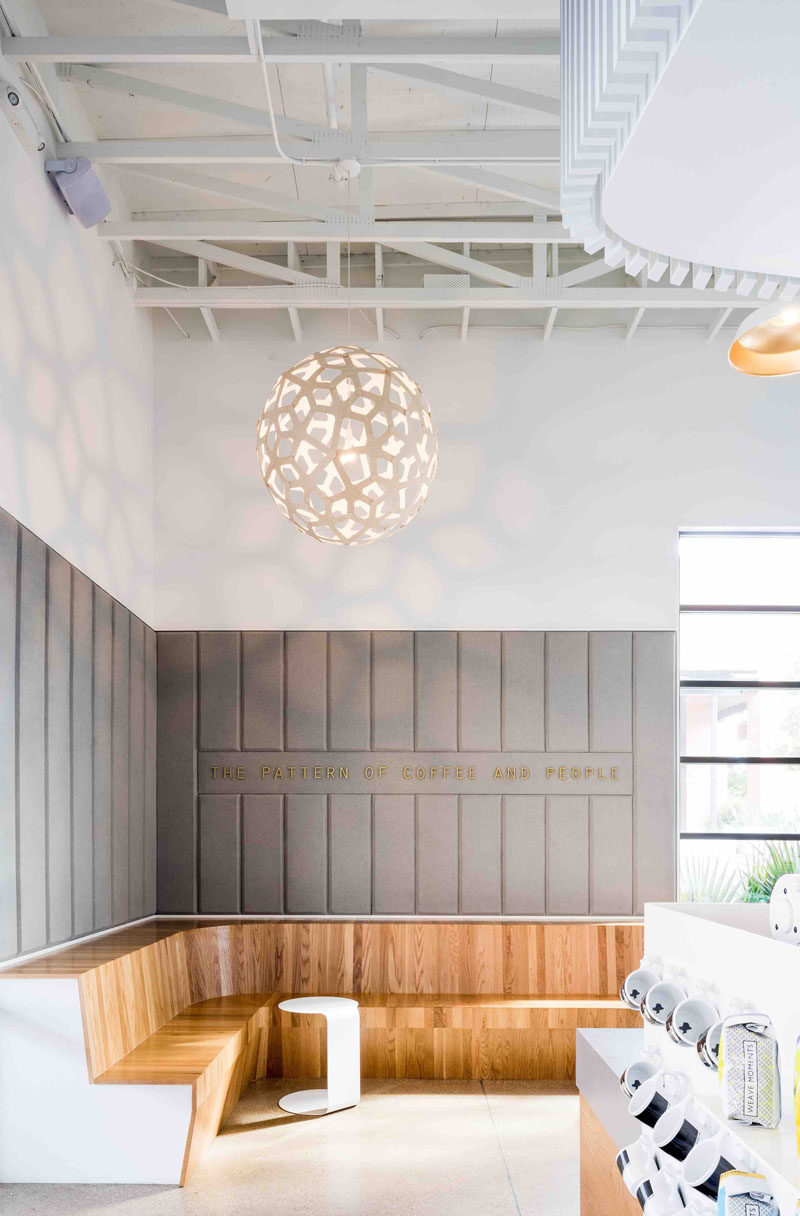 ---
In another section, tall bar height tables and stools are positioned by the window, with simple metallic gold light fixtures adorning the walls.
---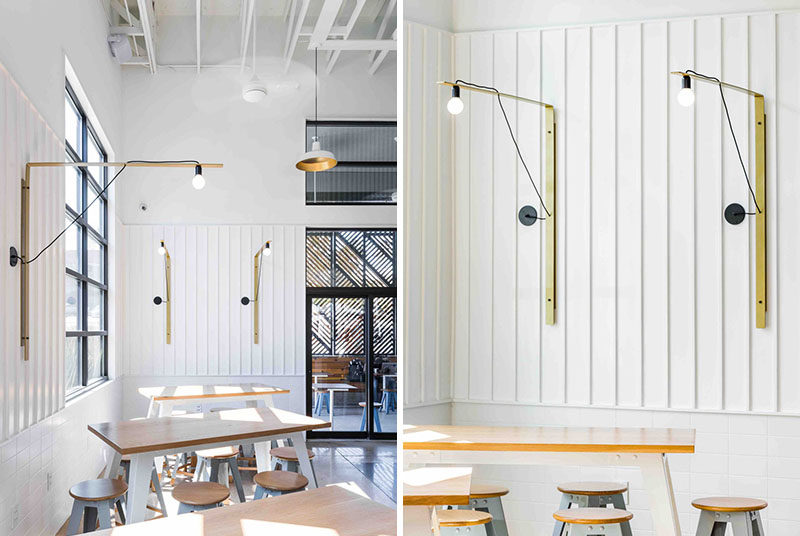 ---
On the other side of the coffee bar is one of the entrances to the cocktail bar. The other is through the outdoor patio (located to the right of the main coffee bar).
---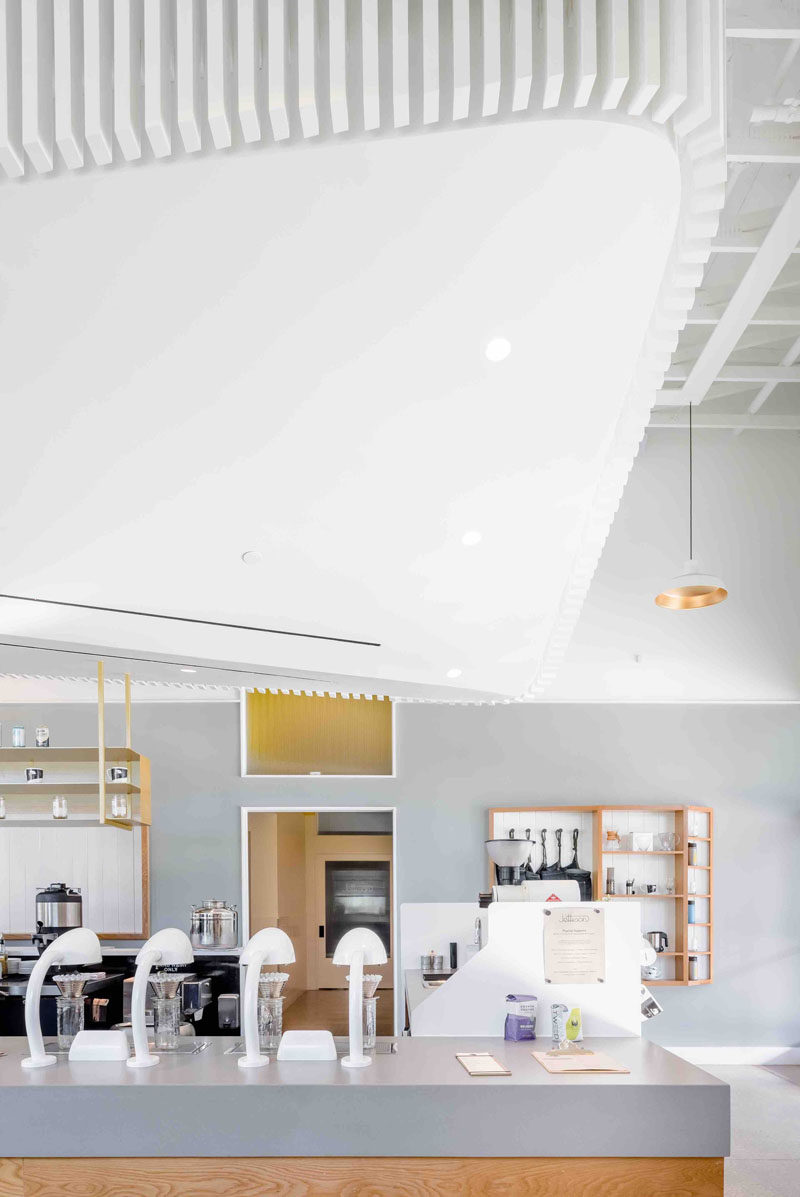 ---
While the coffee bar is bright and open, the Jettison Cocktail Bar is the opposite, creating a unique contrast between the two spaces.
---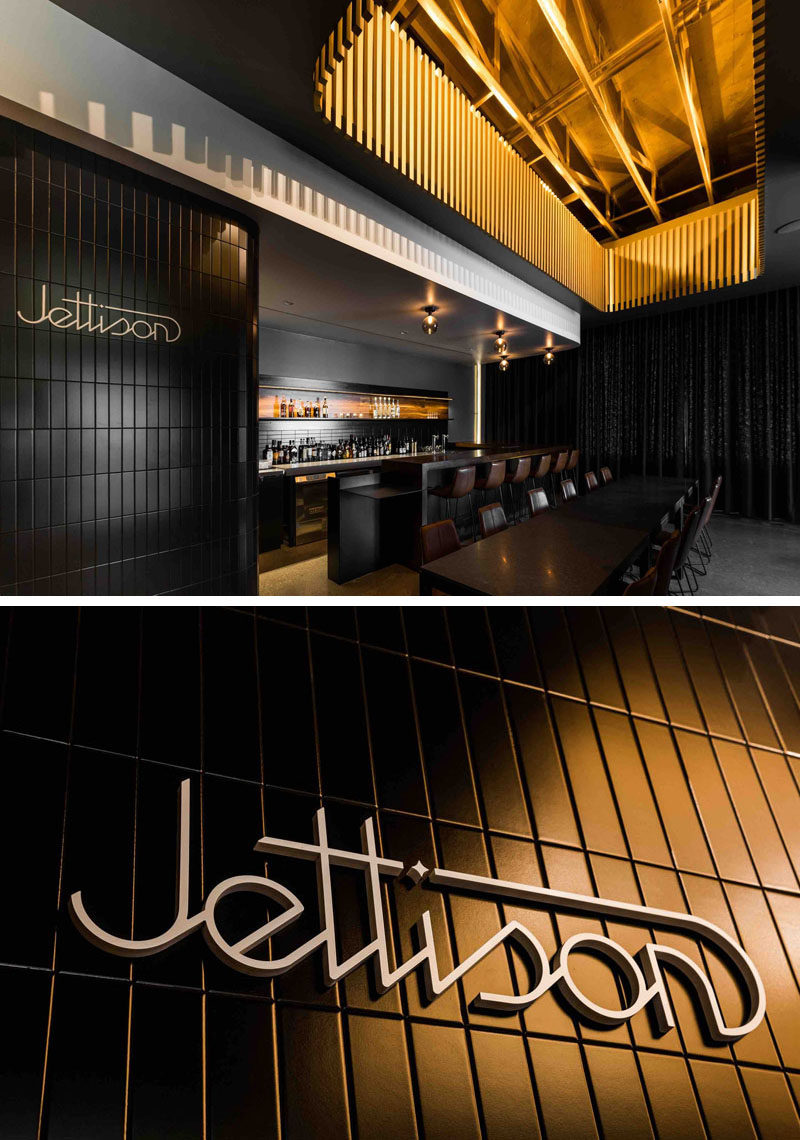 ---
The rich walnut bar with dark grey walls, brown leather seats and a black curtain on the back wall creates a speakeasy atmosphere.
---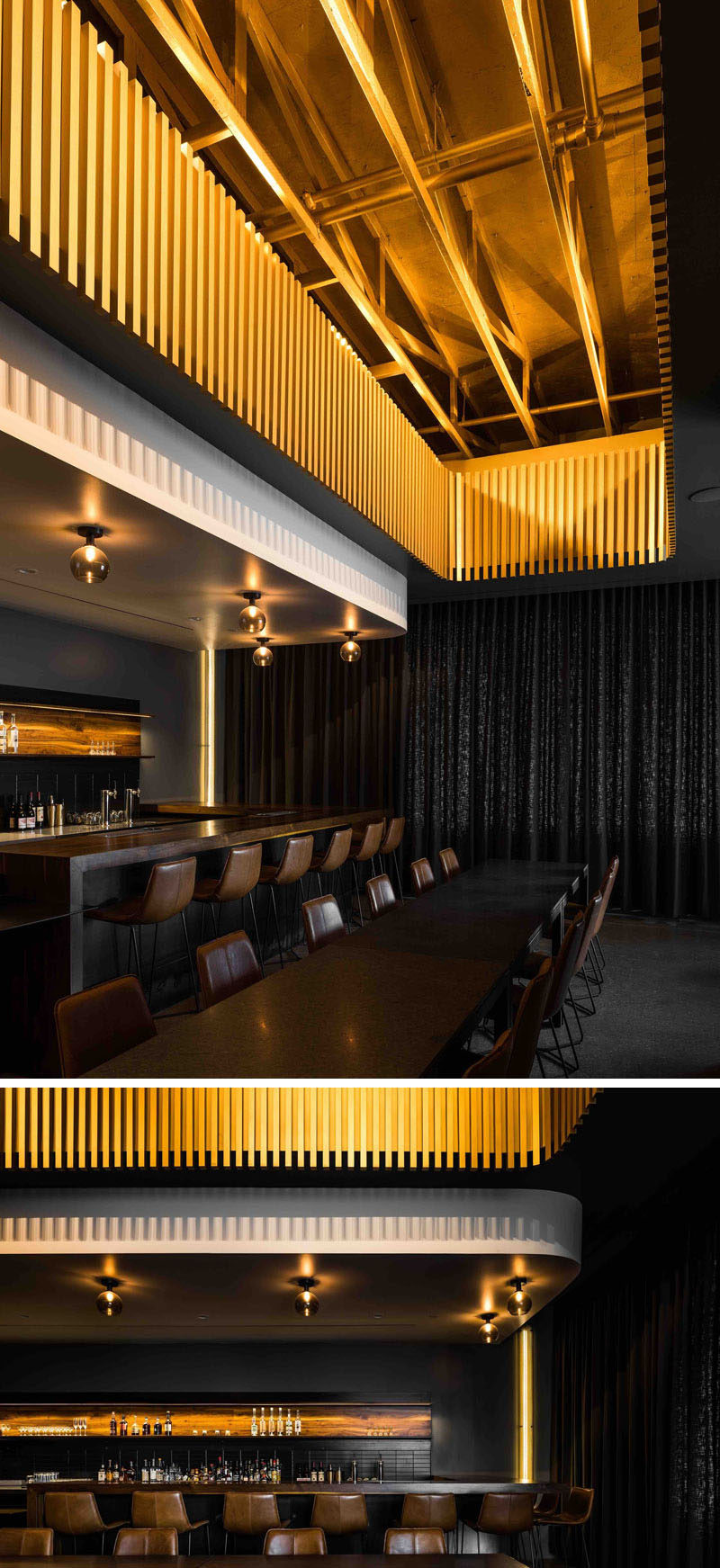 ---
The focal point of the bar is the gold painted trusses in a central void that acts like a luxurious chandelier centered above a large communal table.
---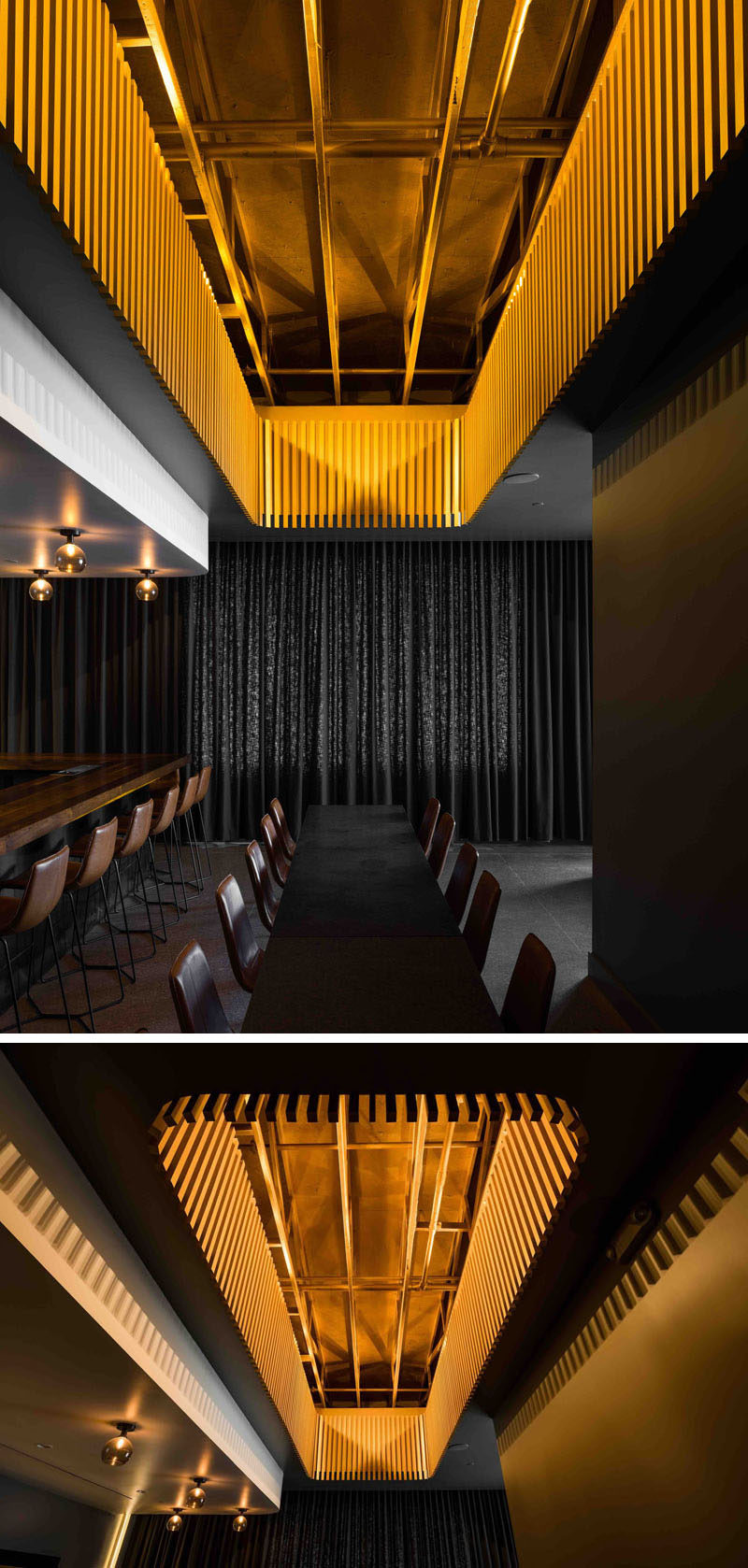 ---
To truly understand the layout of the coffee shop and bar, here's the floor plan.
---