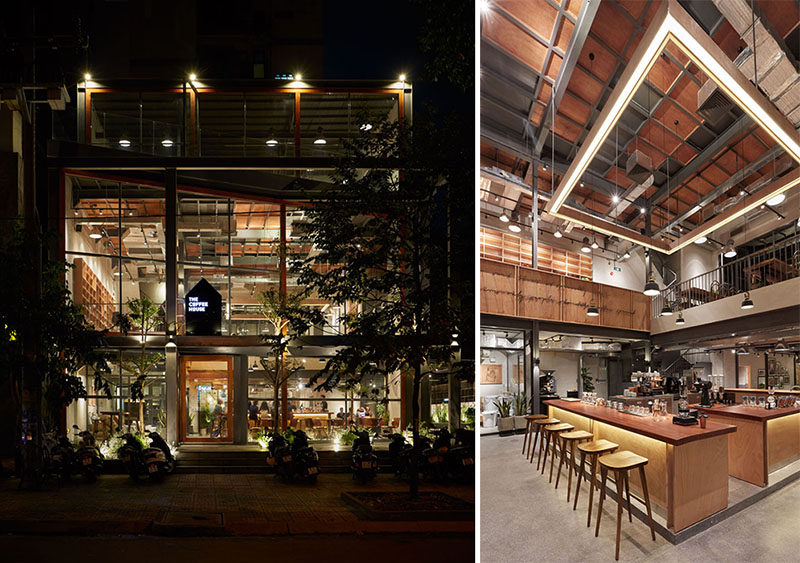 Bo Design & Construction have recently completed The Coffee House Signature, the flagship store of The Coffee House, one of the most popular coffee chains in Vietnam.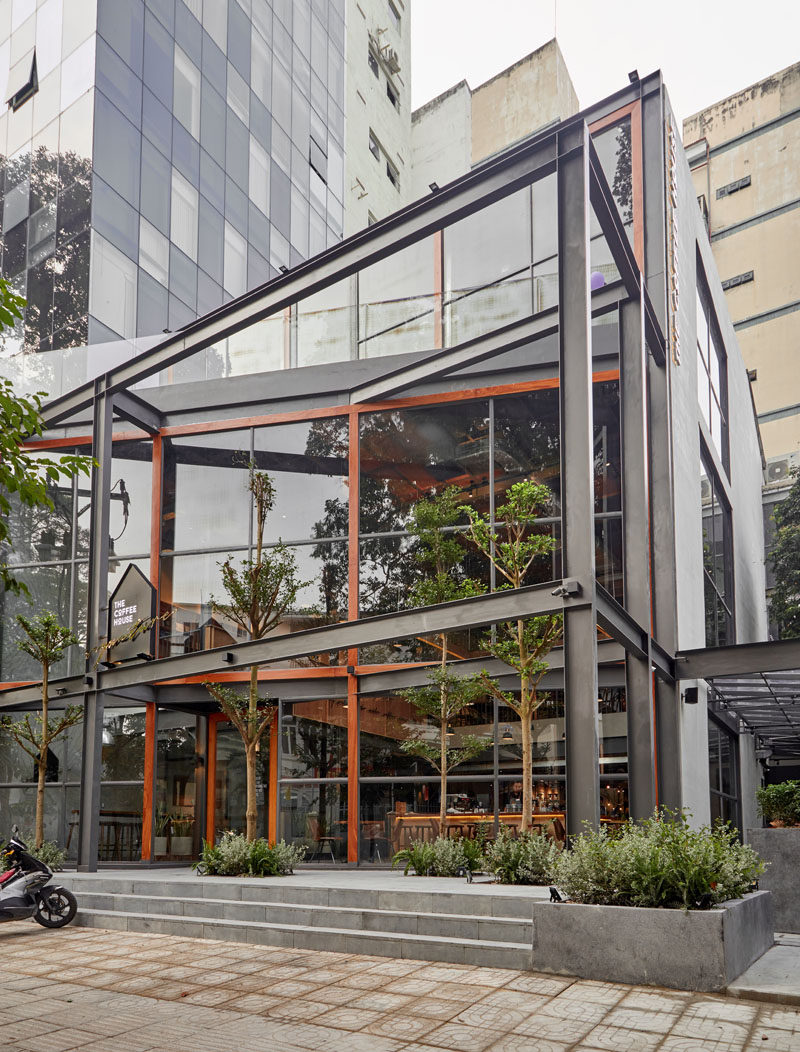 ---
A large wall of windows floods the interior of the coffee shop with natural light and seating positioned next to the windows provides customers with street views.
---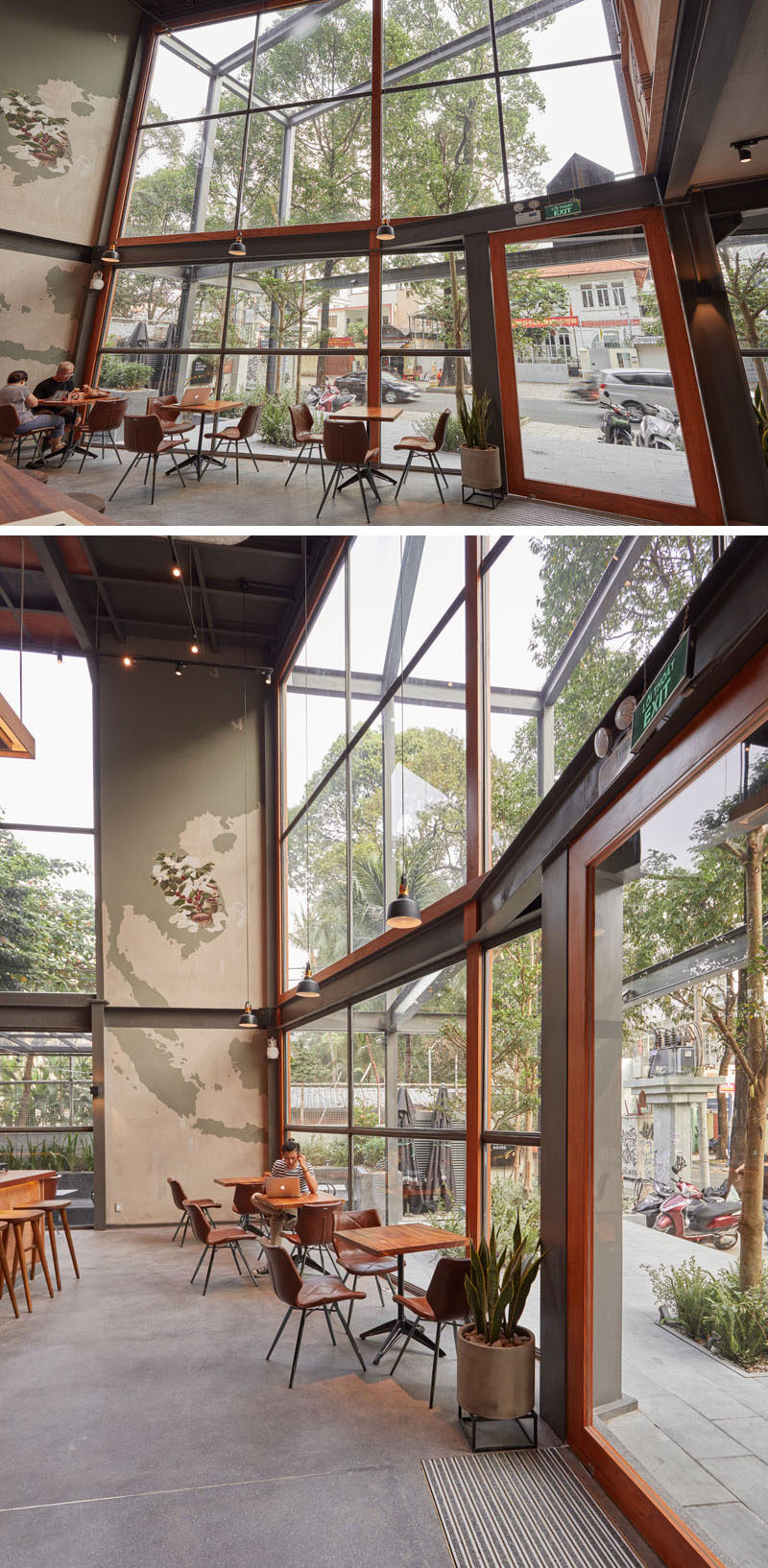 ---
A service area and coffee bar are positioned in the center of the room, allowing people to see the employees making their drinks.
---

---
Behind the service area is seating that has access to a small garden at the back of the coffee shop with patio seating.
---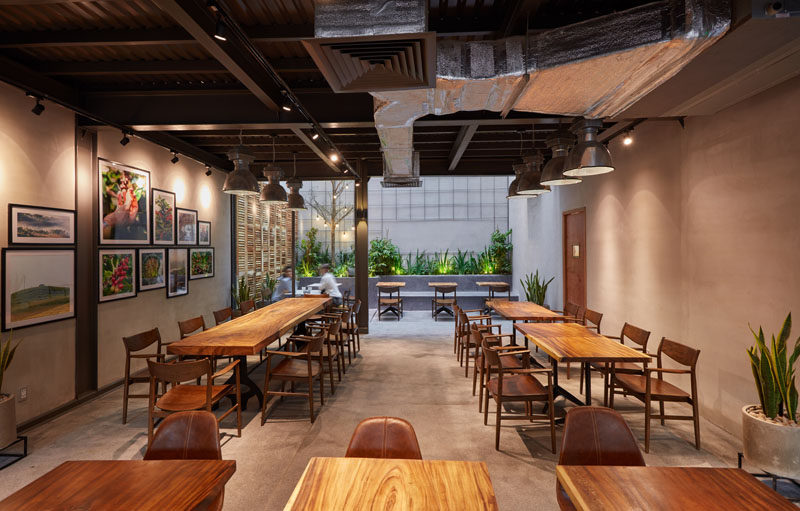 ---
Due to the height of the ceiling of coffee shop, they were able to have a second level of seating that's accessed via stairs alongside one wall. At the top of the stairs is a an area with communal tables, that can be used as a co-working space.
---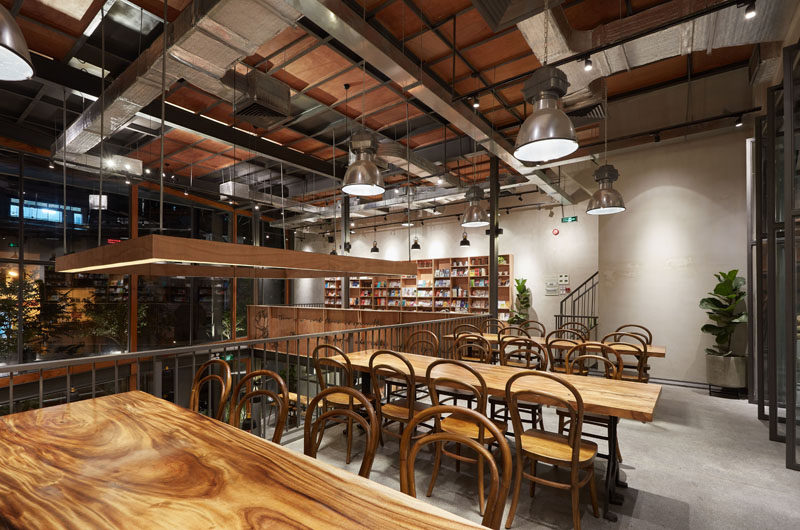 ---
Also upstairs is a space set up for larger groups of people with a long 10 person table. Natural light from skylights above the garden filter through the black framed windows, that also provide a view of the garden below.
---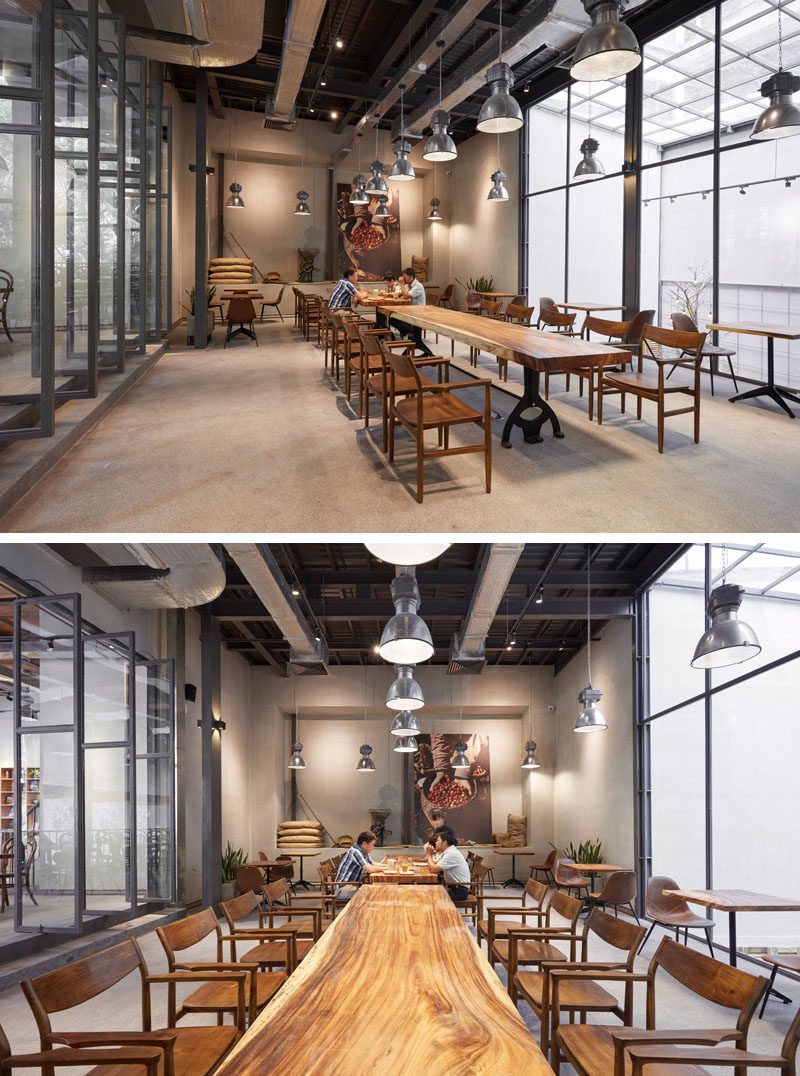 ---