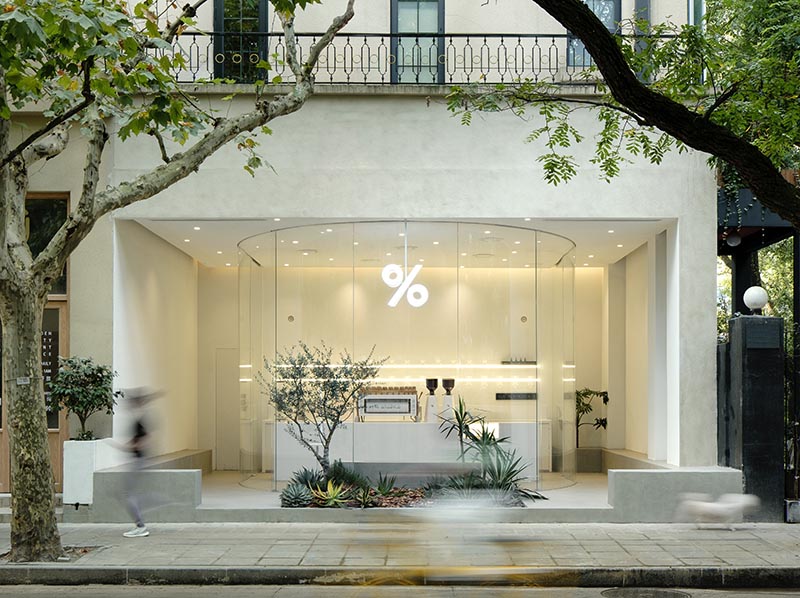 B.L.U.E. Architecture Studio has transformed a small 538 square foot (50 sqm) retail space into a modern and bright coffee shop in Shanghai, that features a curved glass facade.

This is what the space looked like before…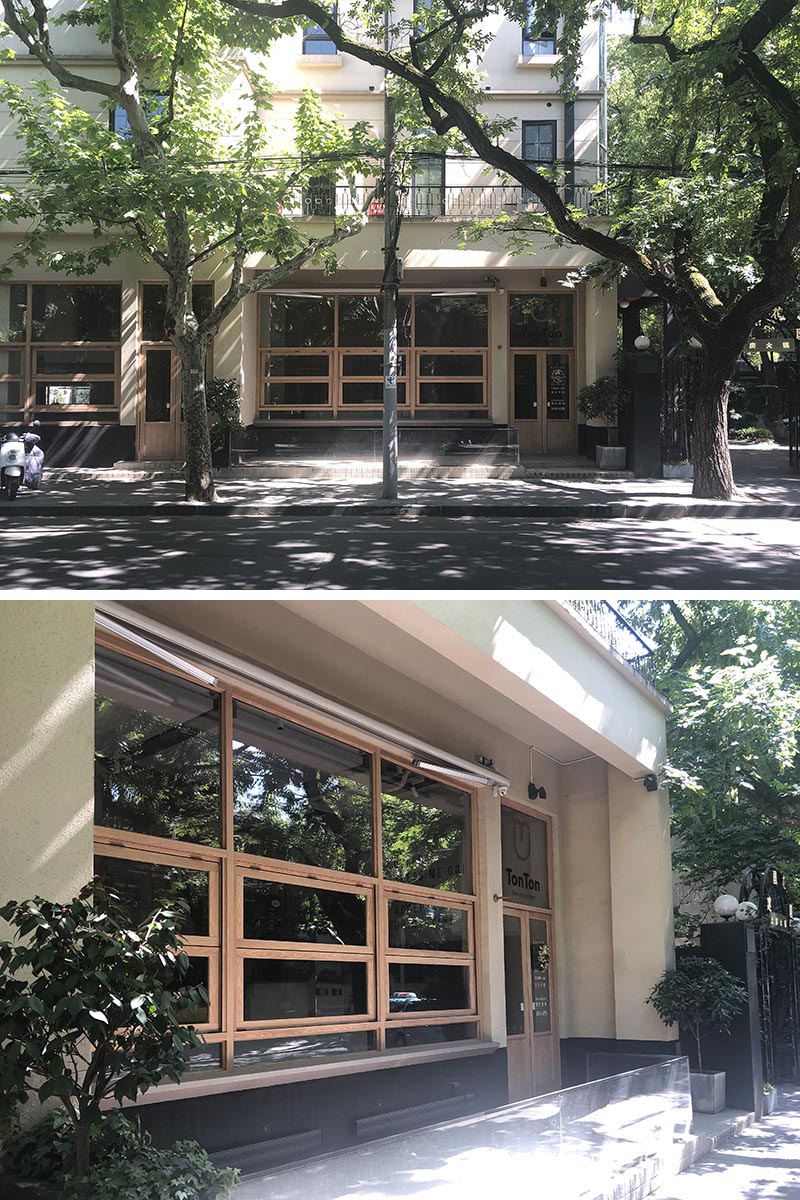 The designers of % Arabica chose to leave the space completely open by creating a small courtyard around a U-shaped glass box, blurring the lines between indoor and outdoor areas.

Due to the variety in weather throughout the year, the different areas of the coffee shop, including the outdoor space, feature an air conditioning system, enabling customers a comfortable place to sit even on a hot day.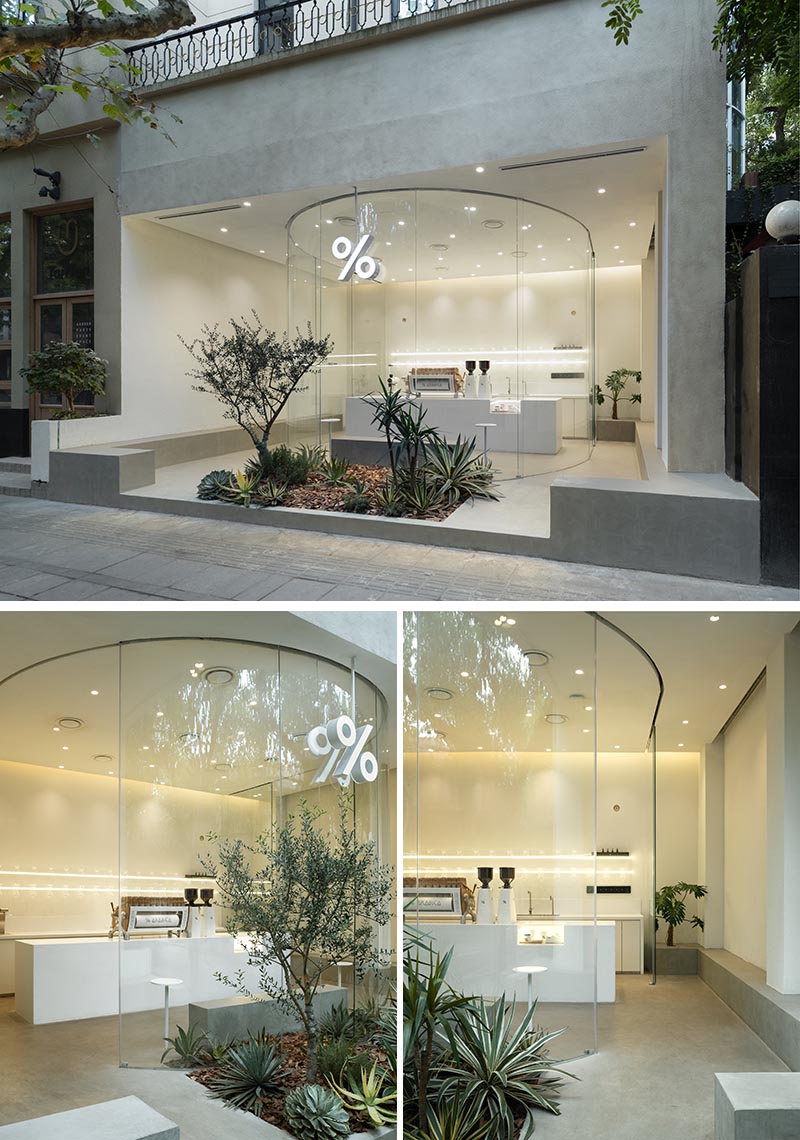 The curved glass door openings on both sides of the coffee shop allows customers to order and then move through to the other side, where they can pick up their coffee and sit on the partially covered benches outside.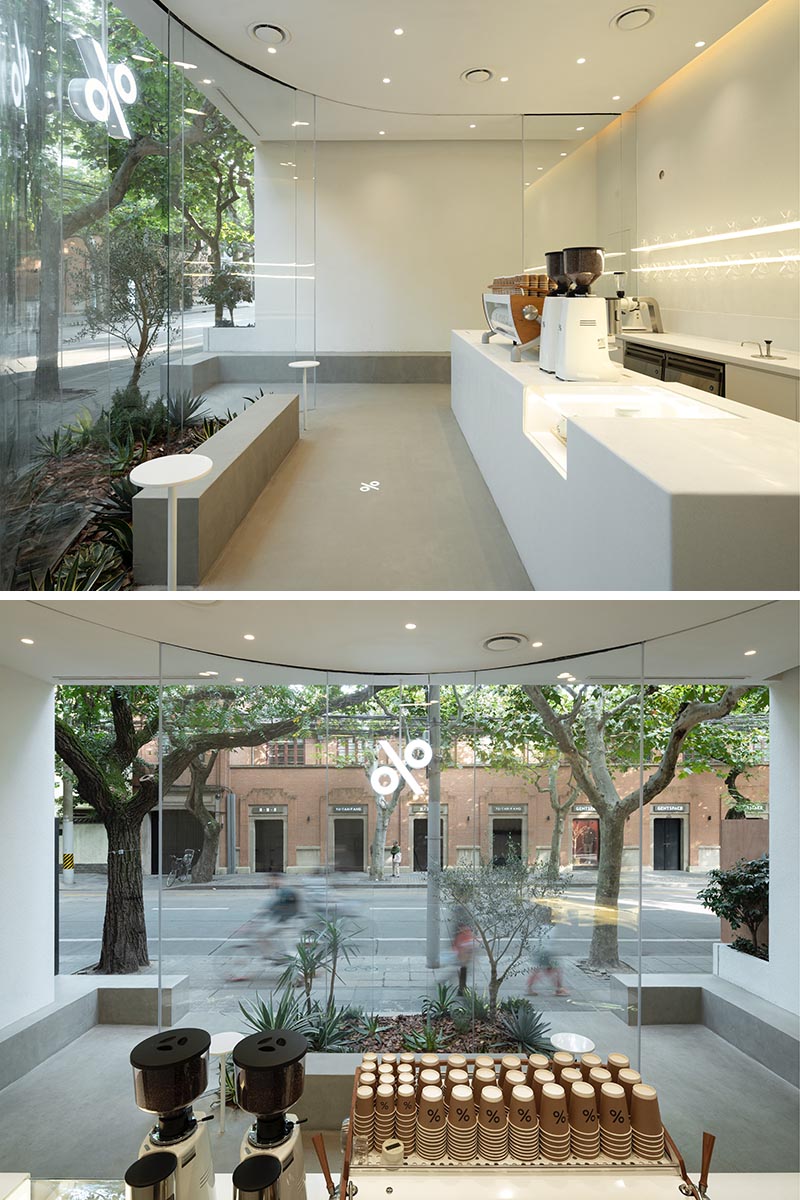 A small garden has also been included and is located on both sides of the curved glass, appearing as though it's one larger garden. It also has the added benefit of adding a small green space to the sidewalk.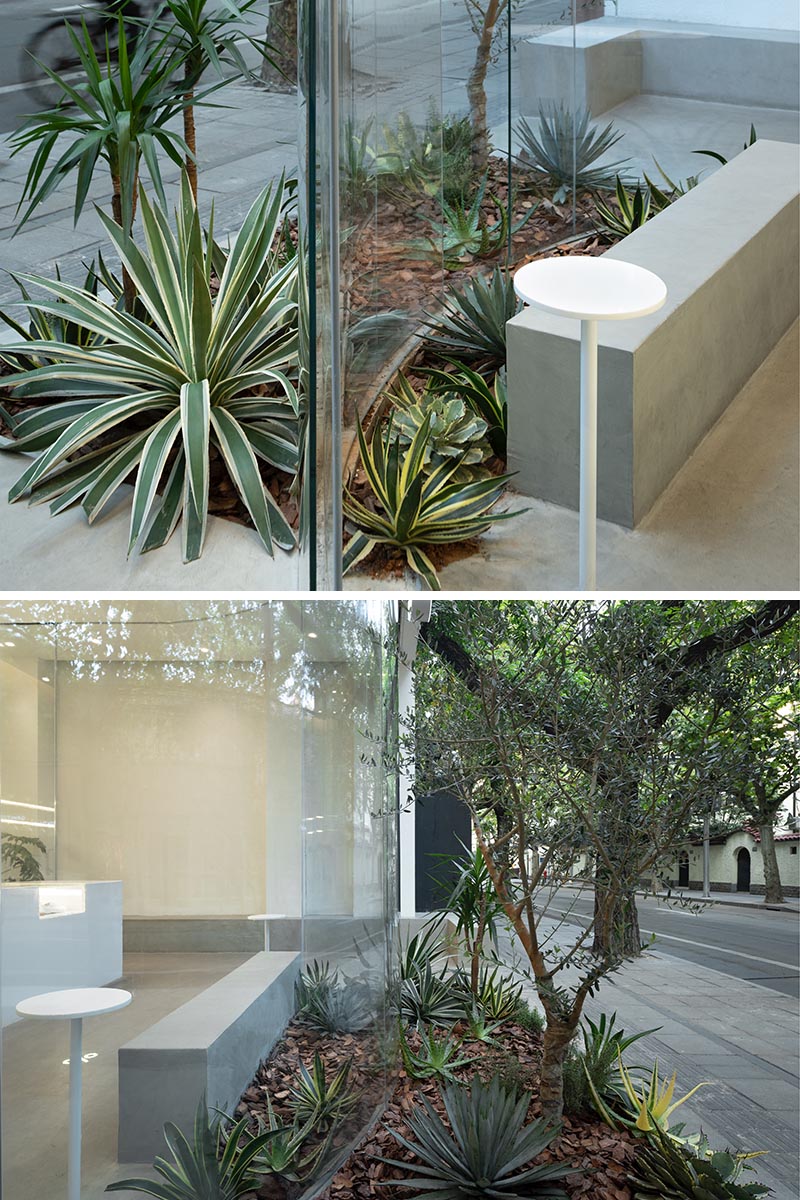 Photography by Eiichi Kano | Architect: B.L.U.E. Architecture Studio | Design team: Shuhei Aoyama, Yoko Fujii, Lingzi Liu, Yixin Yang, Masaya Kawashima