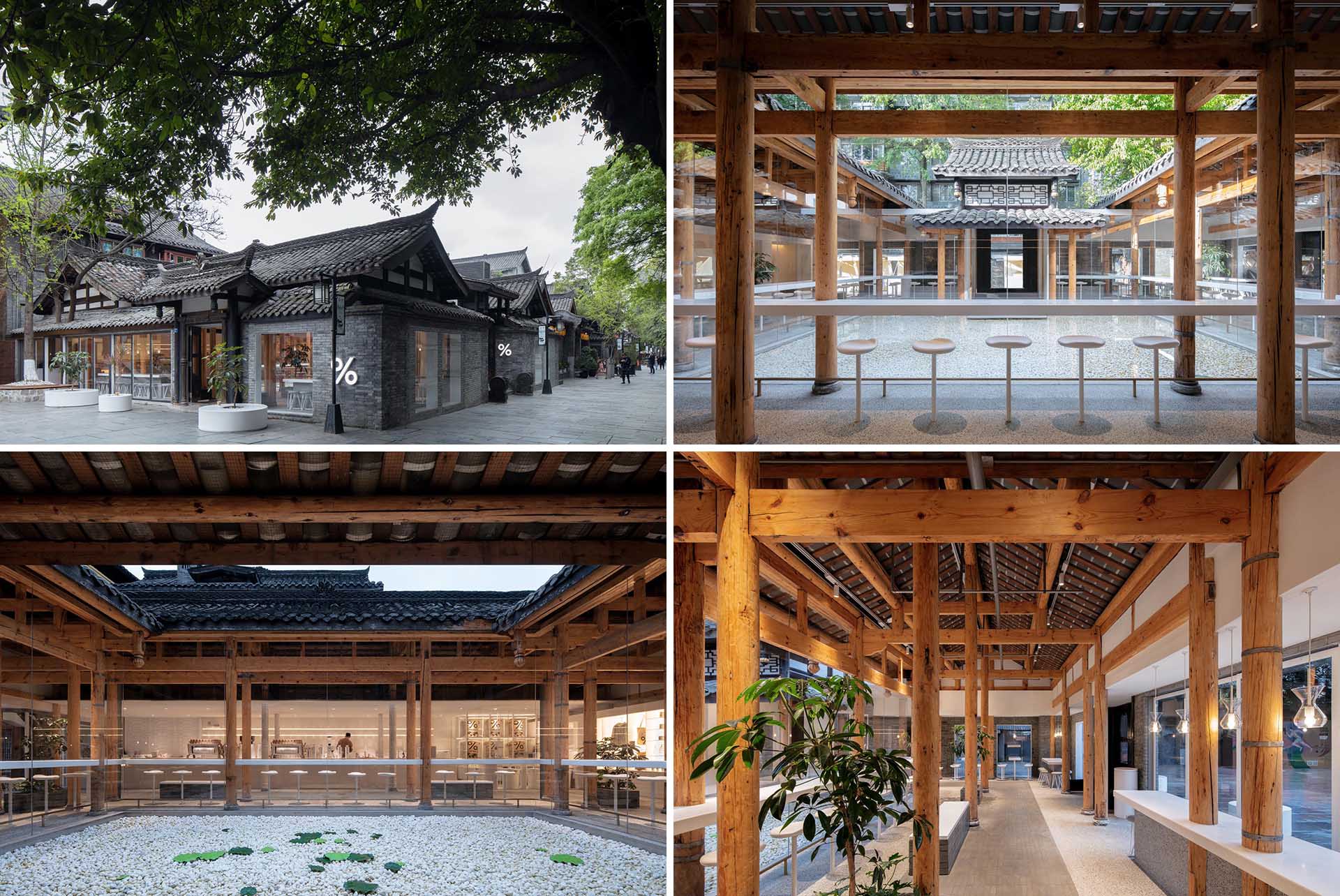 Established in Beijing by Japanese architects Yoko Fujii and Shuhei Aoyama, B.L.U.E. Architecture Studio has recently completed % Arabica, a coffee shop in Chengdu, China.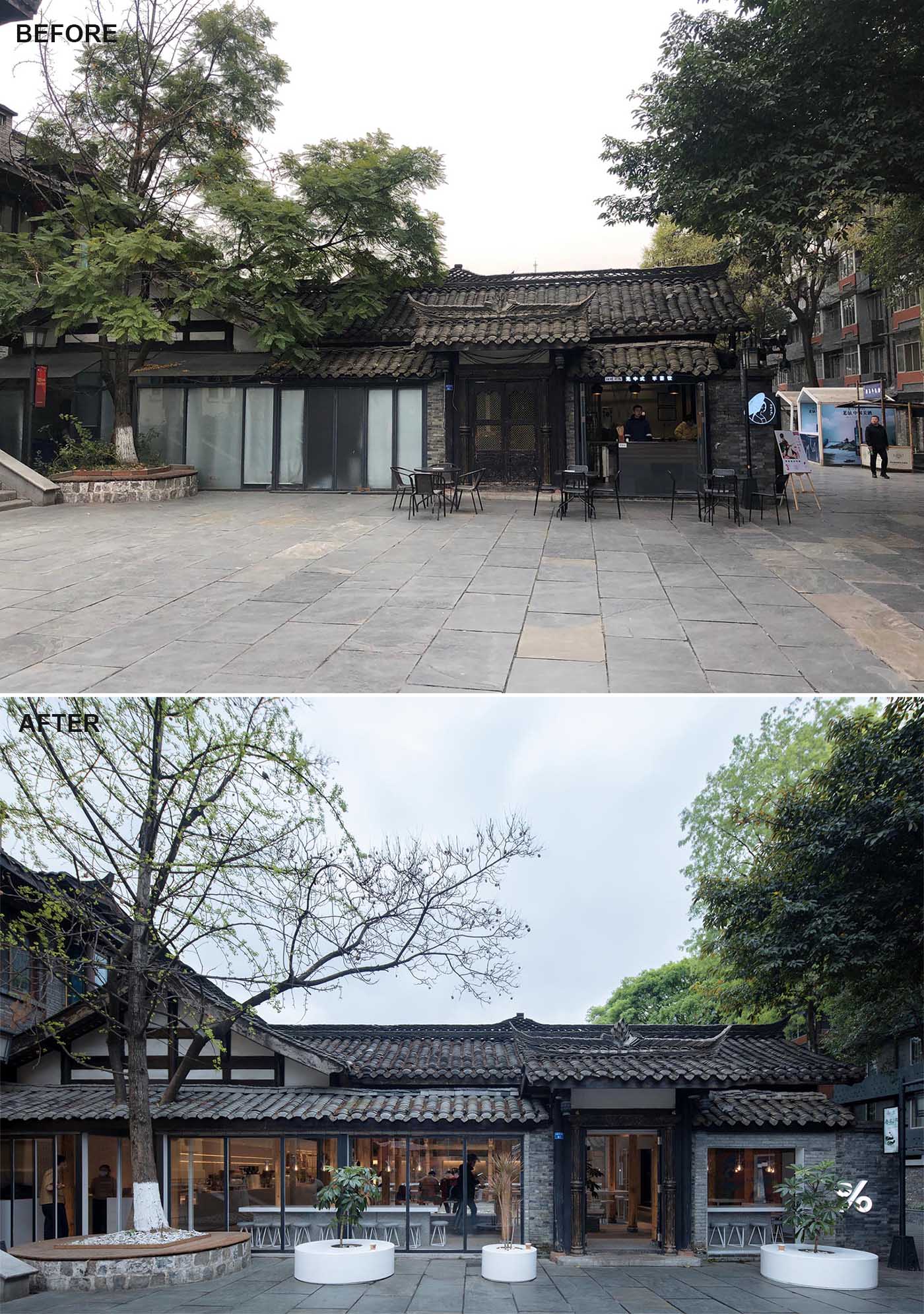 Located within a historical area, the coffee shop runs alongside Kuanzhai Alley, a renowned busy commercial and cultural area, and was designed to respect the traditional western-Sichuan residential architecture.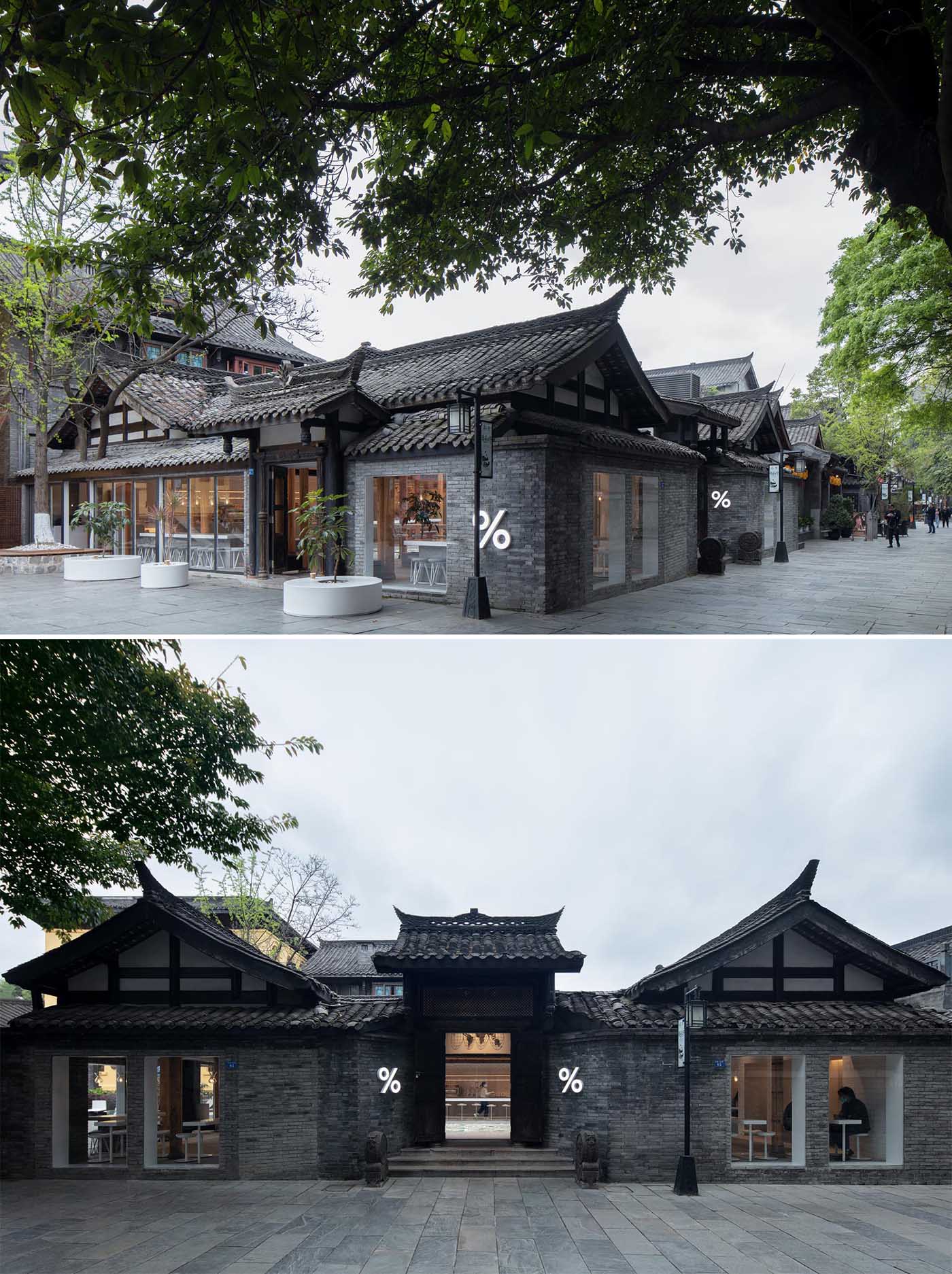 The one-entry courtyard house was originally the main room with a courtyard and surrounding rooms on the two sides. The transformation into a coffee shop kept the original design, with the cafe wrapping around the internal courtyard.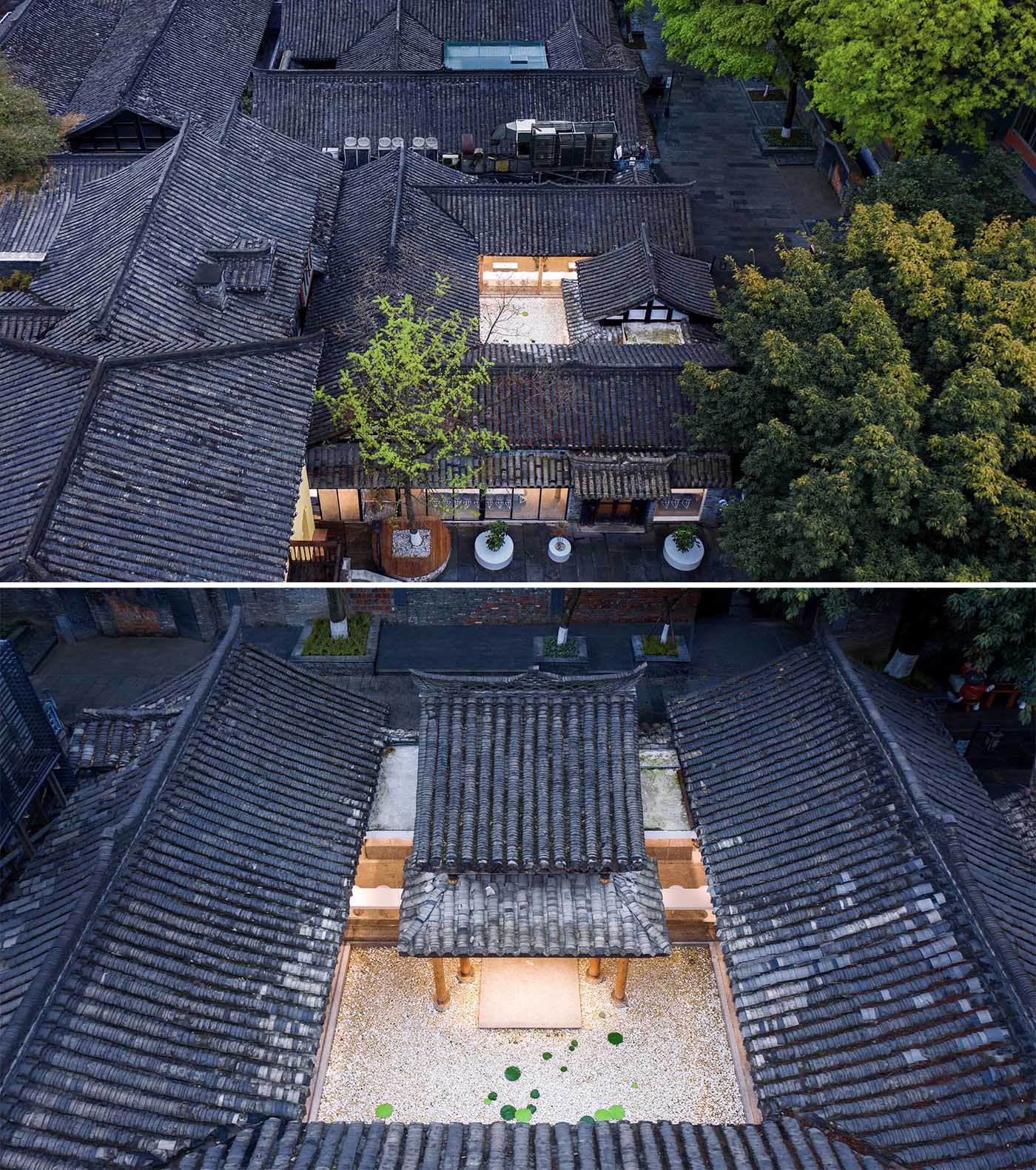 The black tile roof is a strong contrast to the interior that features walls of glass, a wood structure, and white accents.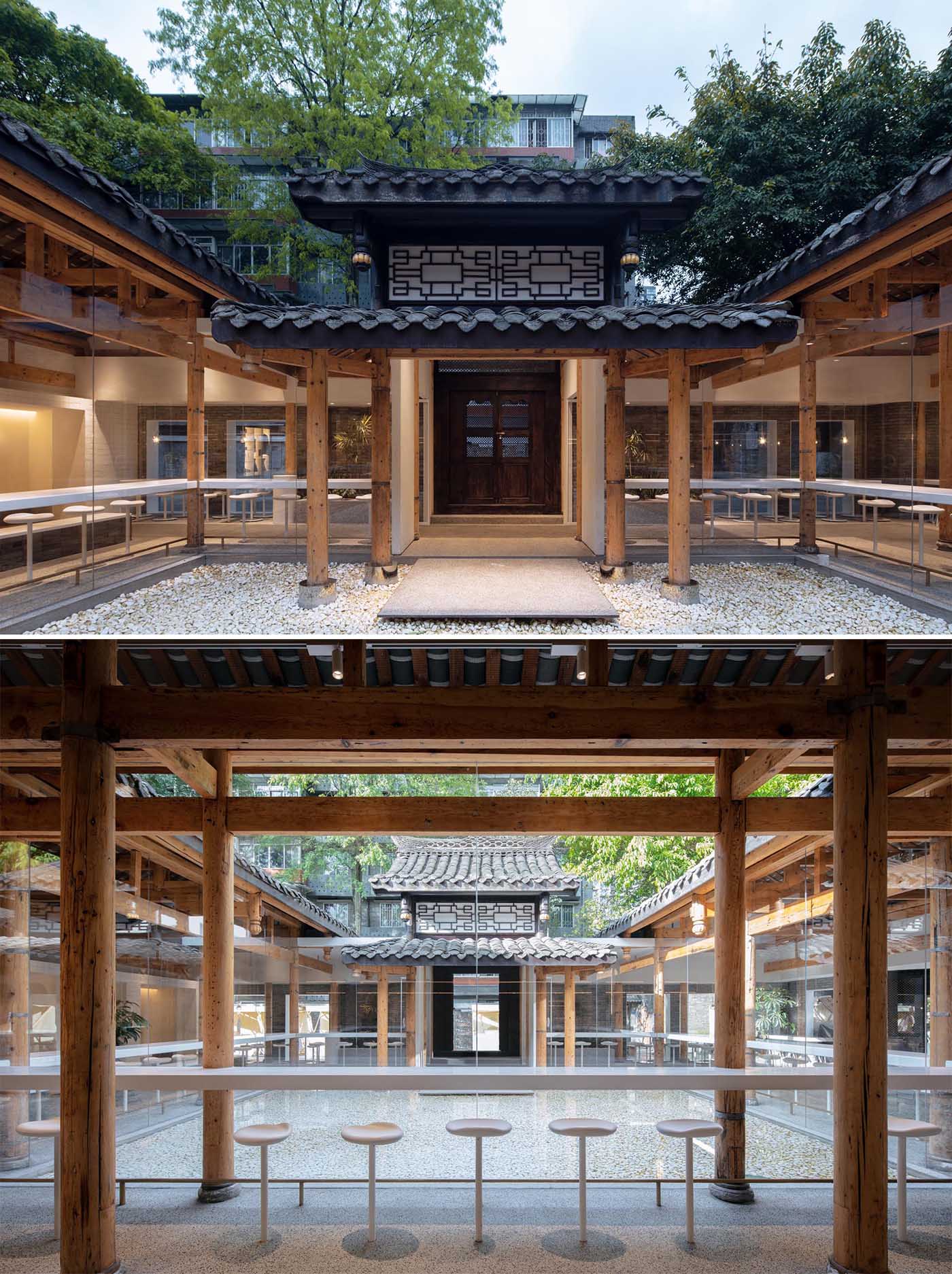 Seating wraps around the glass walls, providing patrons a view of the courtyard.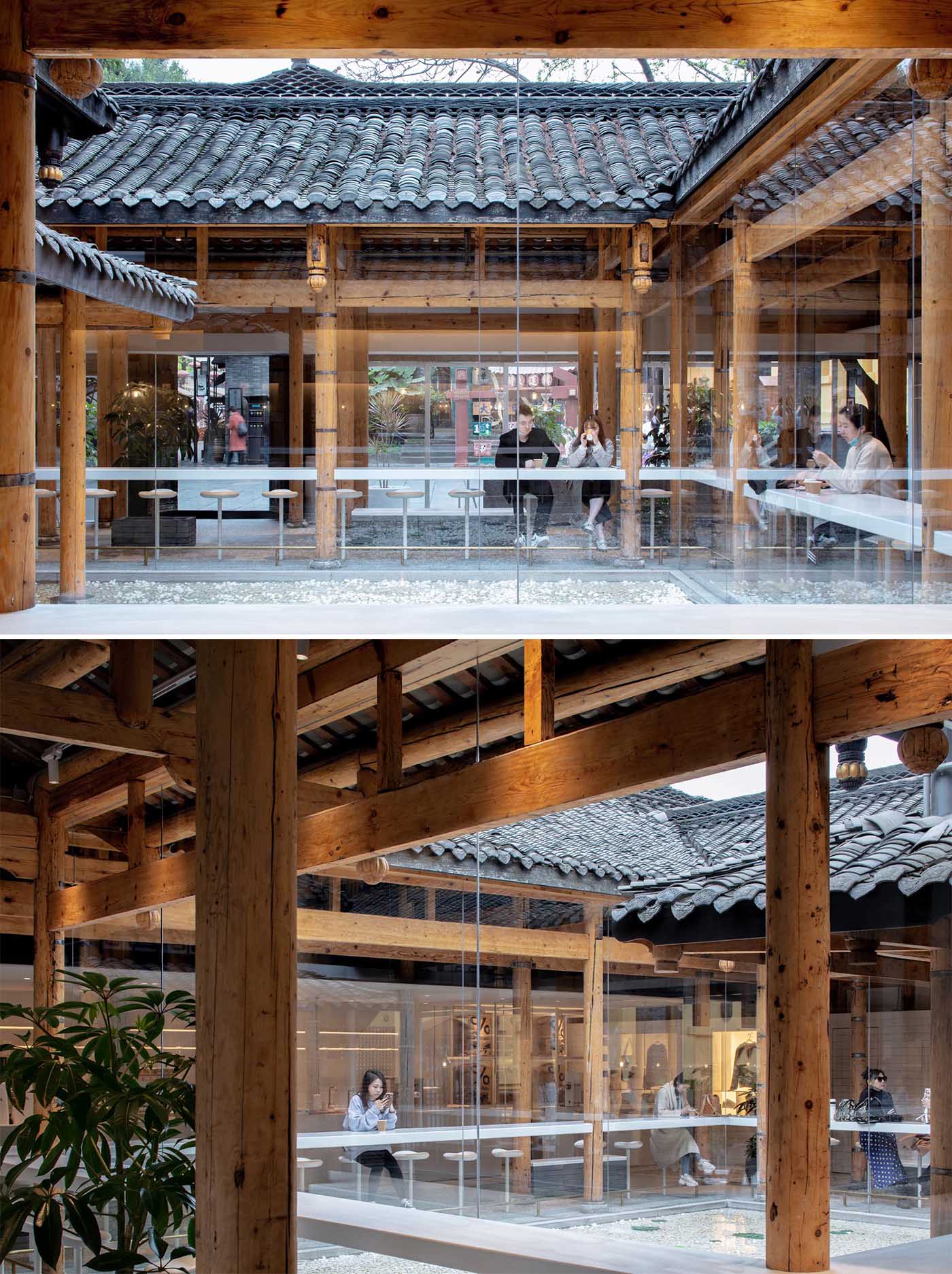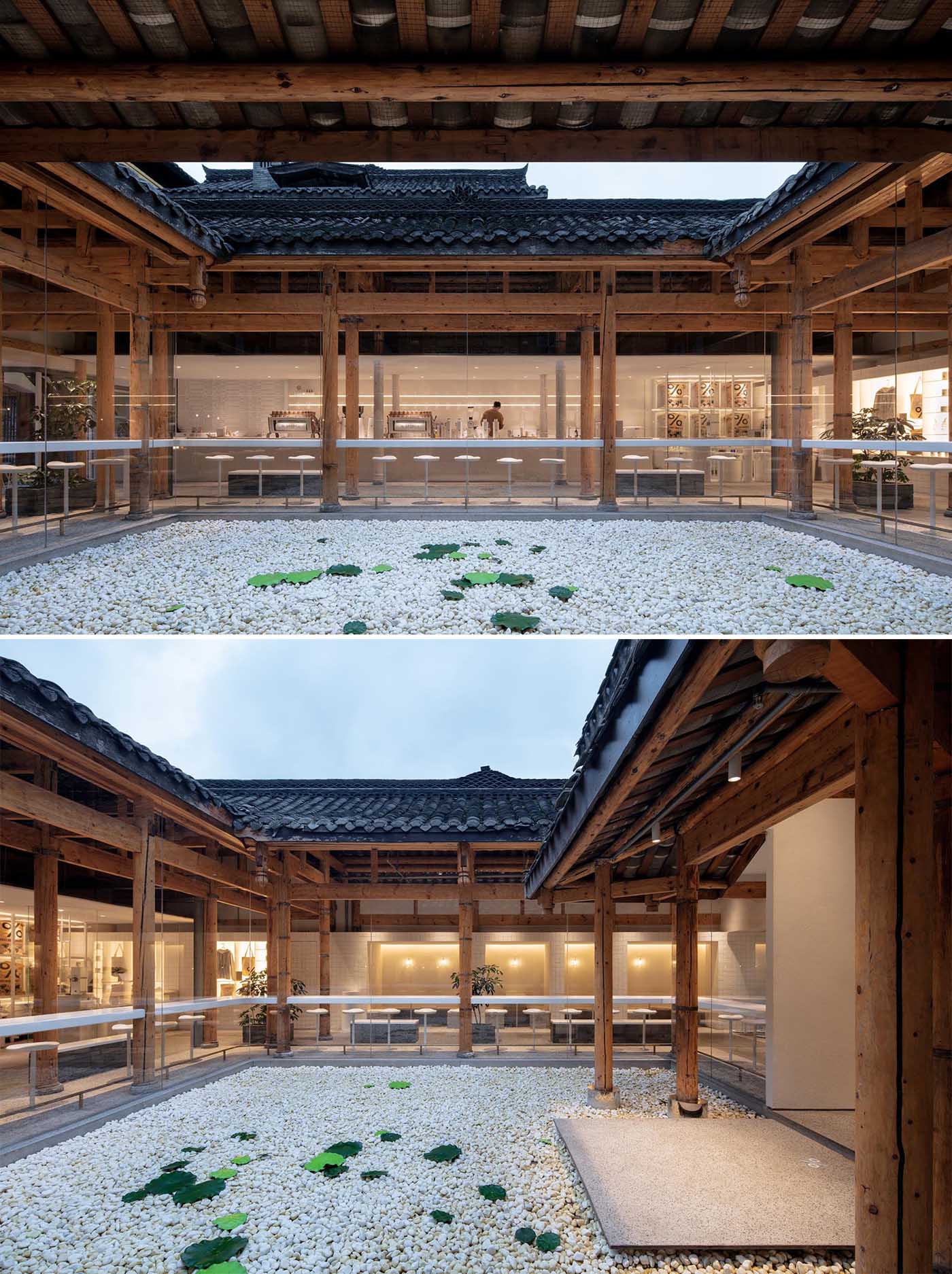 The structural wood elements and plants add a touch of nature to the light-filled interior.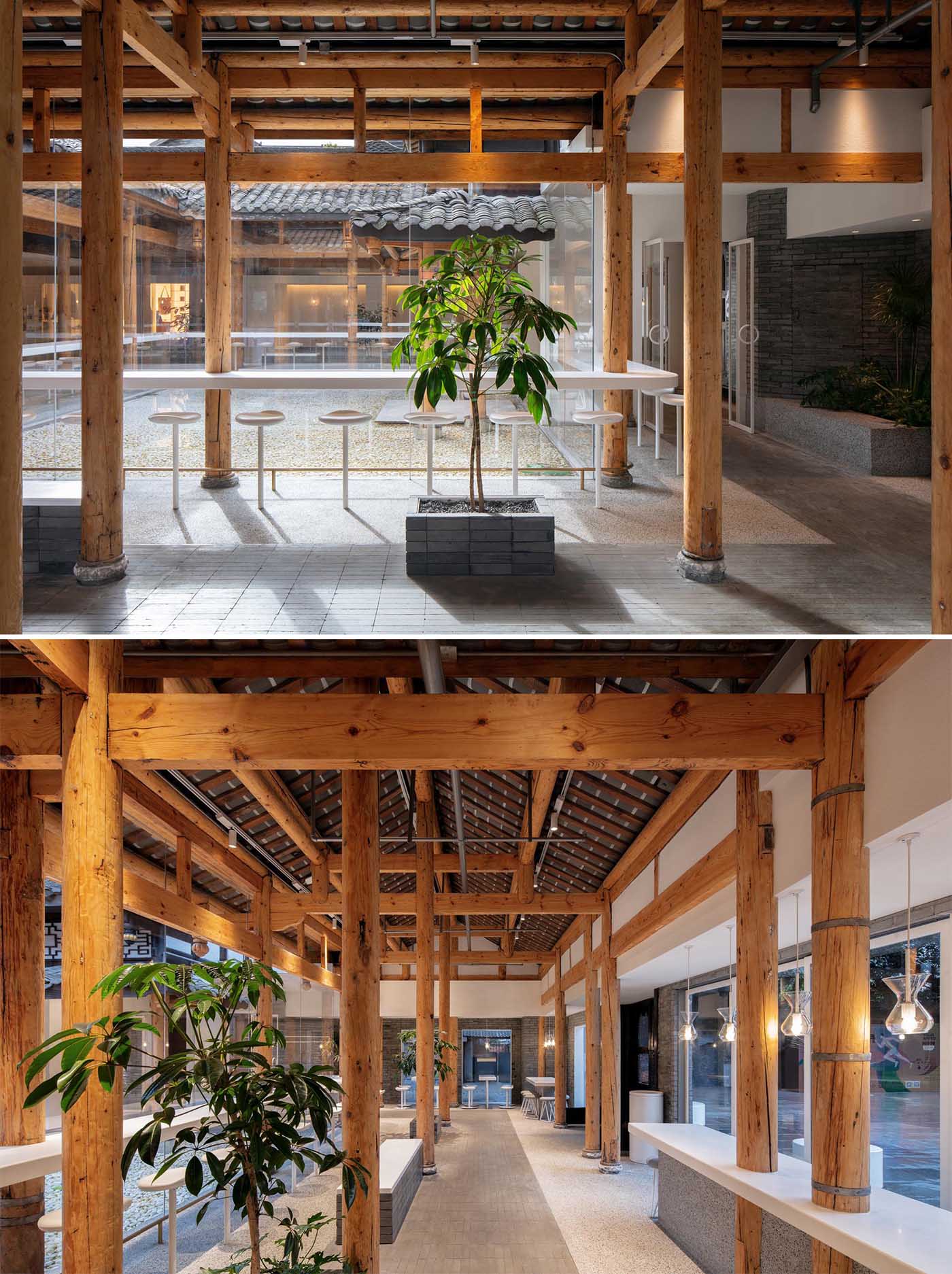 A more modern design aesthetic has been implemented for the service counter and secondary seating area, with white used to create a clean and minimalist look.