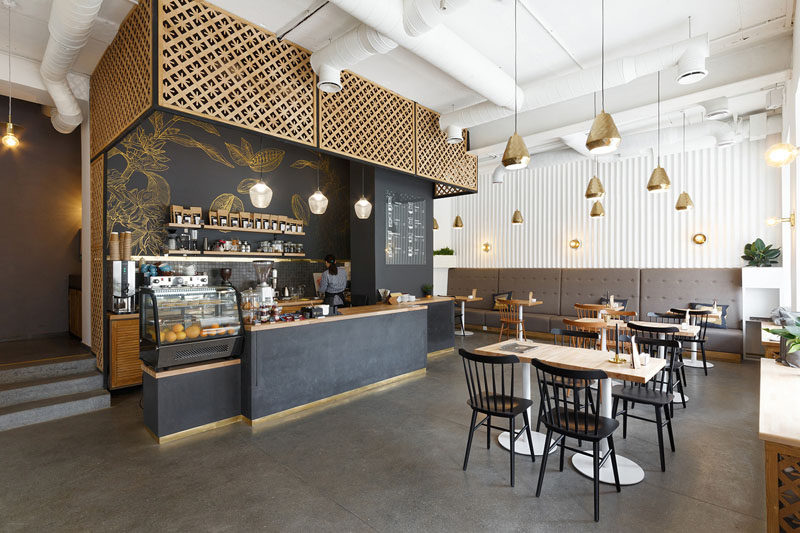 N+K Architectvra have recently completed the design of the first coffee shop with its own roastery in Ivano-Frankivsk, Ukraine.
Named Fabryka Kavy, which translates to Coffee Factory in Ukrainian, it's located within a building of the post-soviet period and is not far from a lake and park.
Here's a glimpse of what the space looked like before the transformation.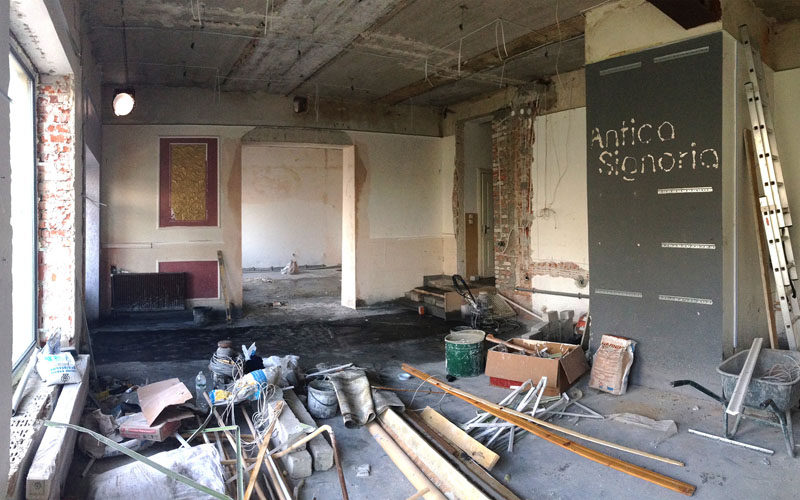 ---
The finished interior is bright yet relaxing. Central to the space is the service area with dark walls and a concrete base. Wood screens, countertops and decorative gold artwork compliments the look.
---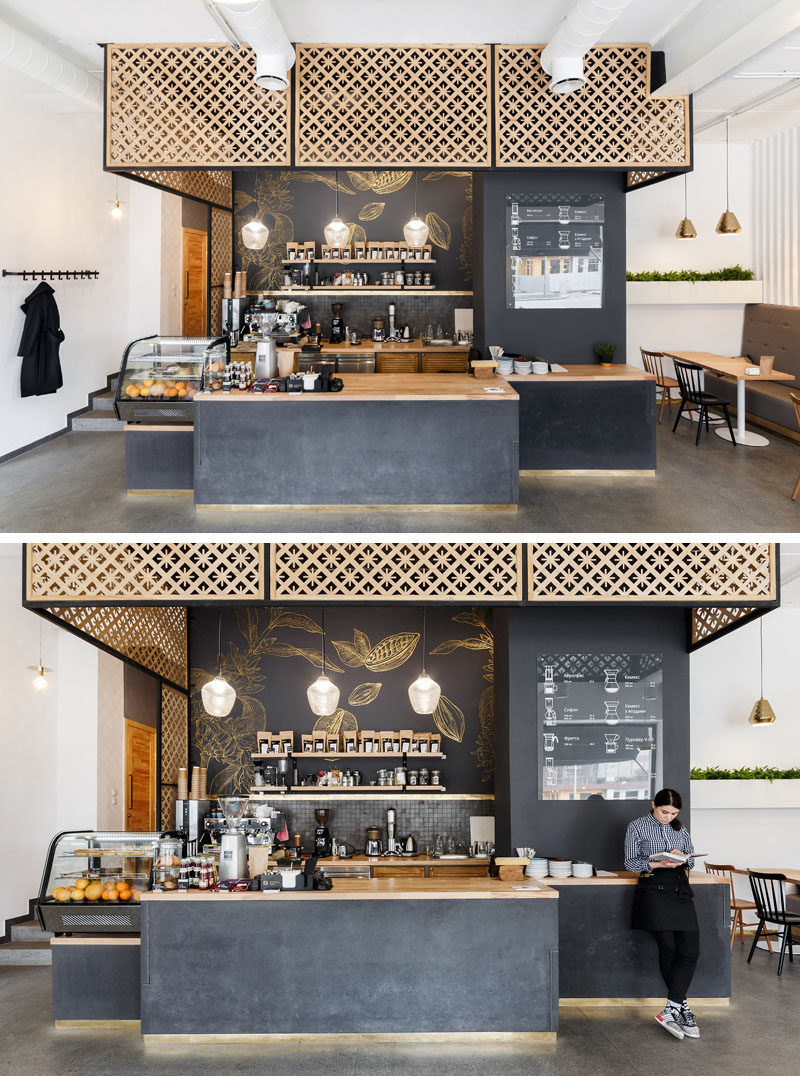 ---
Gold has been carried through the space with simple gold pendant lights that hang above the tables. A corrugated white wall and upholstered grey banquettes add texture to the space, while the wood tables and chairs tie in with the wood countertops.
---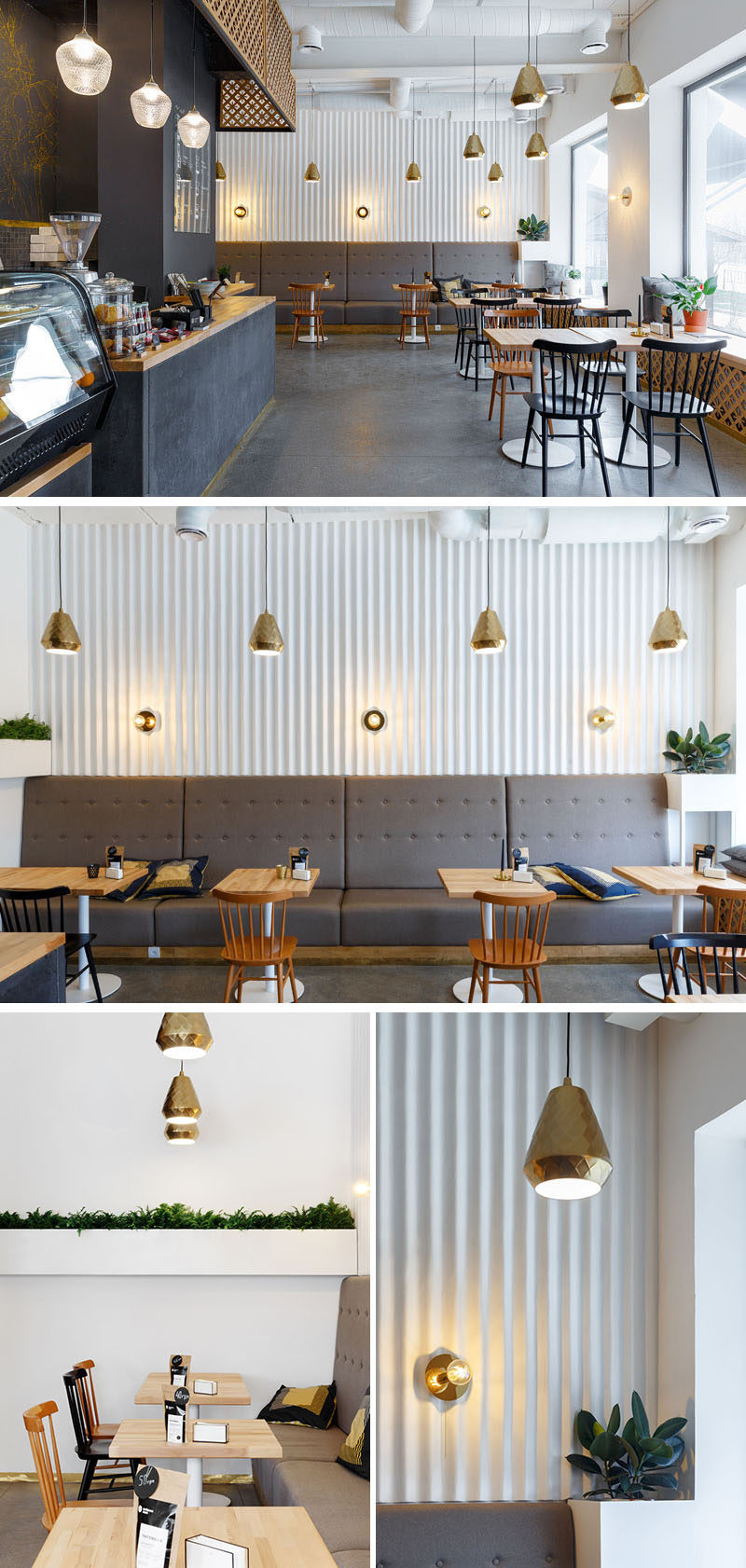 ---
Located next to the windows are wooden benches that are able to be used as additional seating, making them ideal for watching the world go by while having a cup of coffee. A few plants scattered around the coffee shop adds a natural touch.
---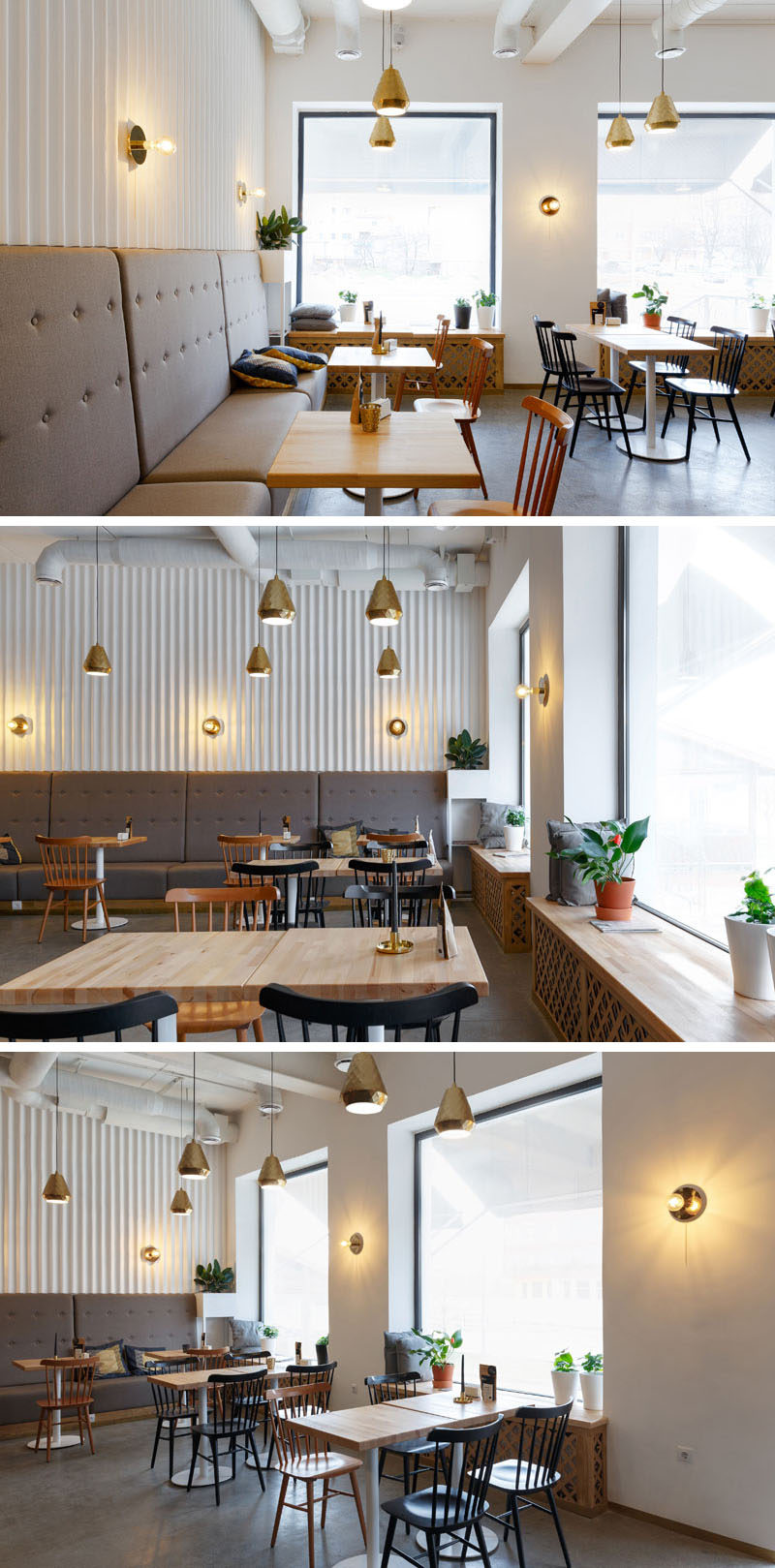 ---
Opposite the main seating area is a large custom-built shelving unit that displays merchandise for sale. To the right of the shelving unit is a glass door that provides access to the roastery, allows visitors to watch the coffee beans being roasted, and helps to block the noise.
---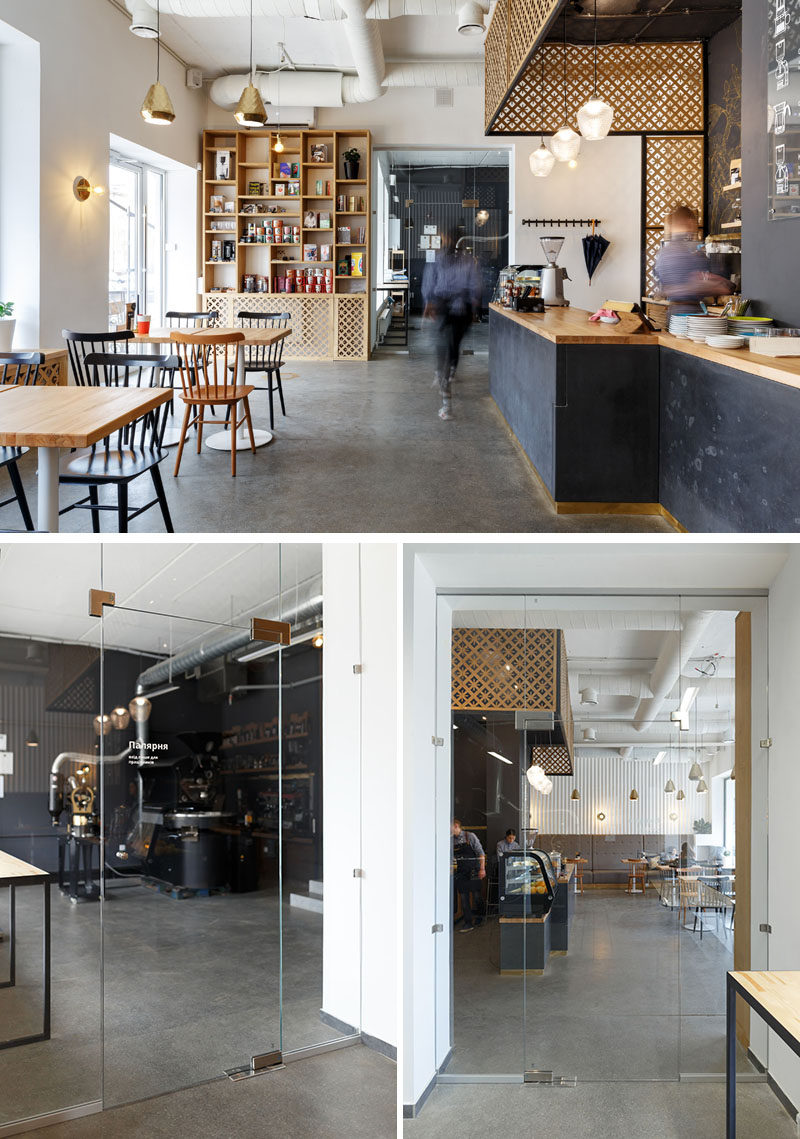 ---
In the bathroom, a custom concrete sink fits the space perfectly, gold sconces grace the wall and the round mirror matches the shape of the sconces.
---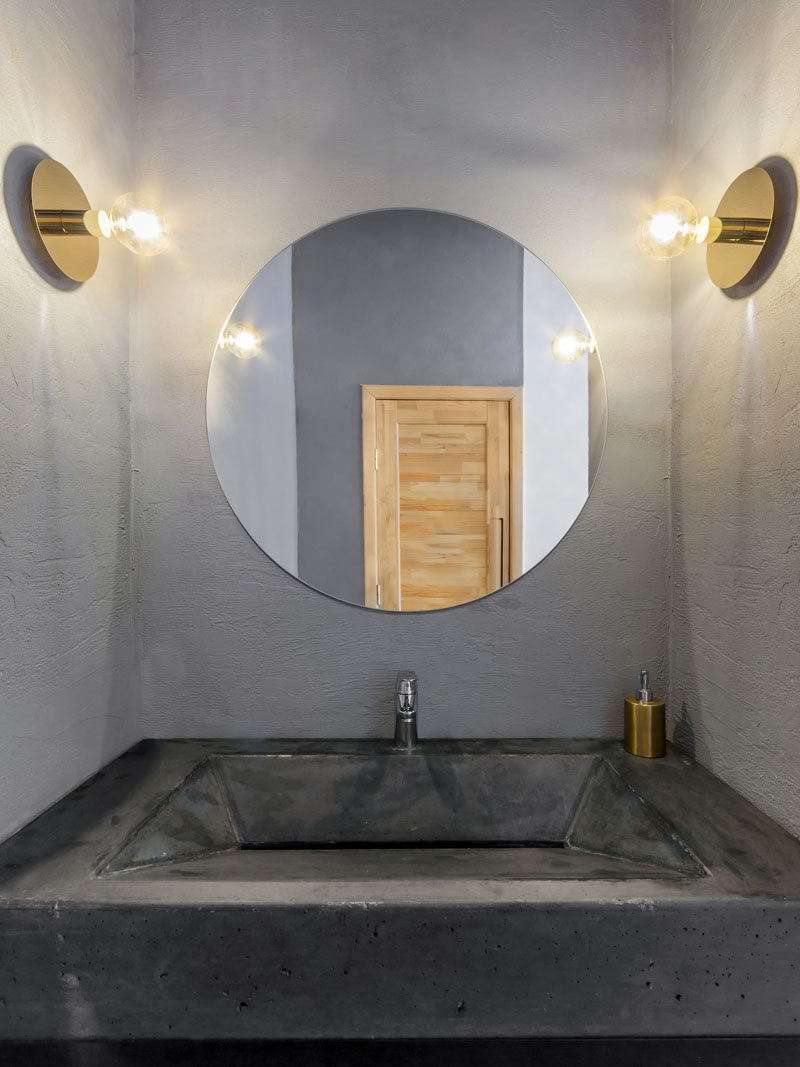 ---