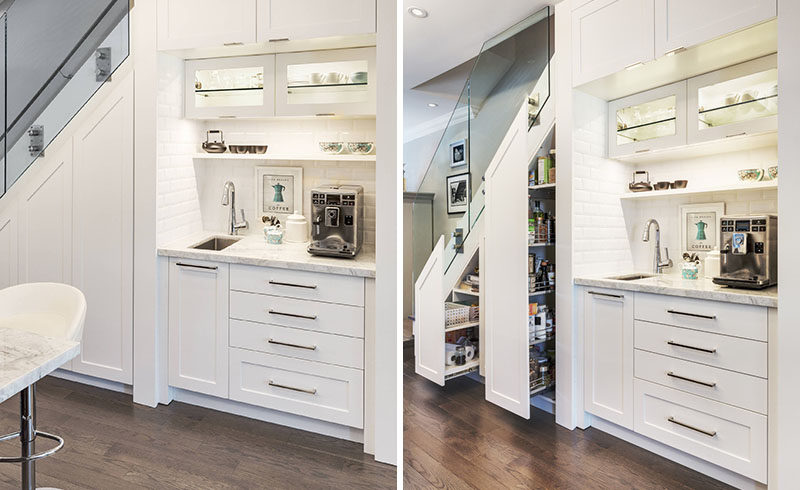 When interior designer Lisa Robazza was renovating this semi-detached home in Toronto, Canada, she created a coffee station in what was once a closet for coats and shoes, and added additional food storage under the stairs.
Here's what the area looked like before the renovation.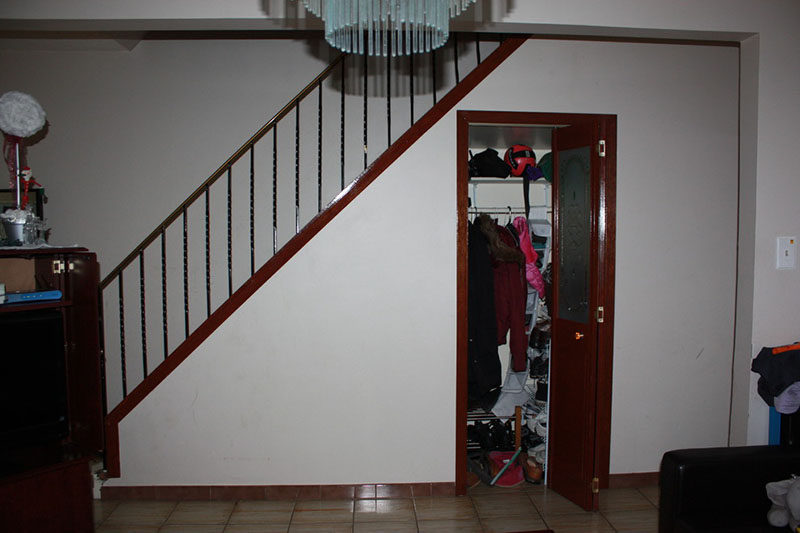 ---
The space, located just off the kitchen, was opened up to enable it to be dedicated to coffee making. Lights, shelving, and cabinetry were installed, as well as a small sink with tile backsplash.
---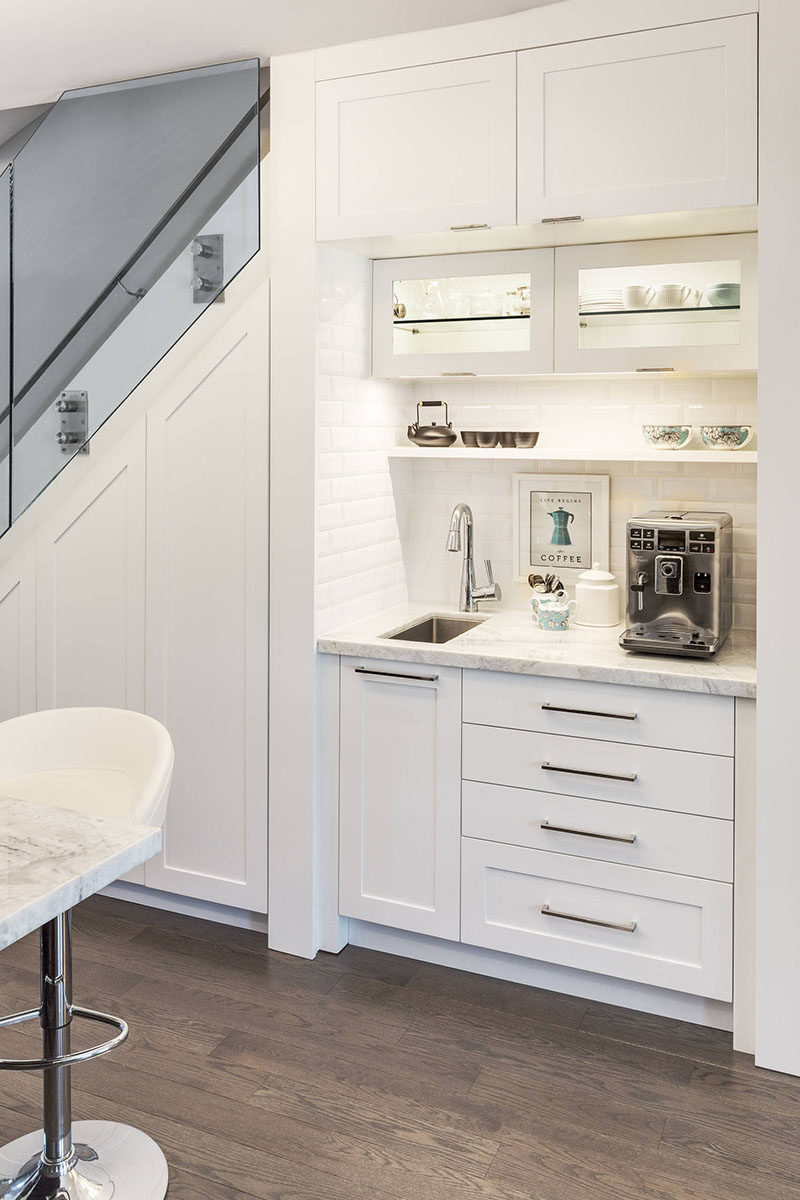 ---
Glass railings replaced the original banister on the stairs, and in the space under the stairs, storage was added for kitchen pantry items.
---