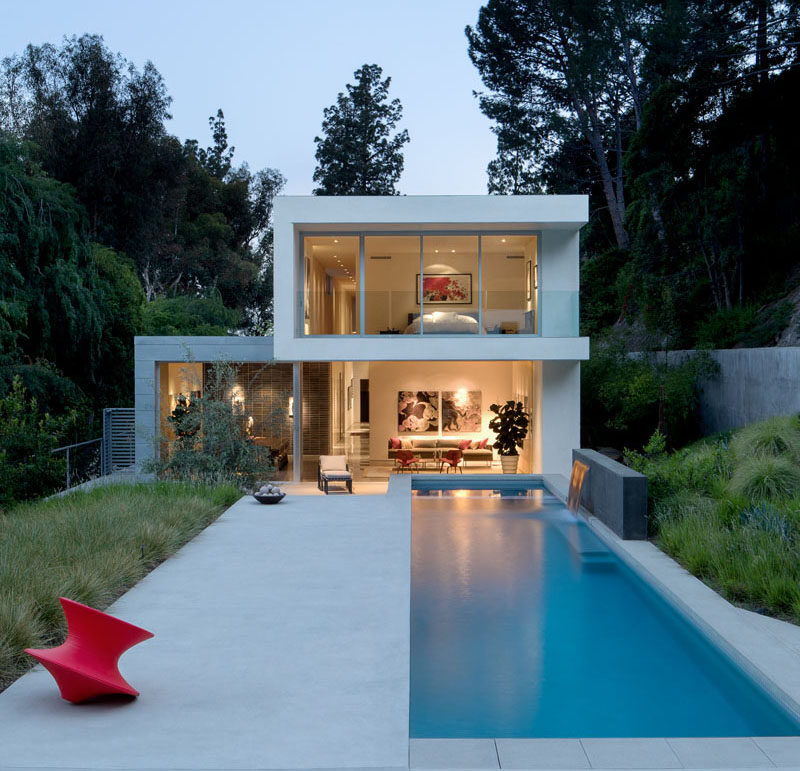 EYRC Architects (Ehrlich Yanai Rhee Chaney Architects) have designed a modern house in Beverly Hills, California, that sits on a deep and narrow site, and was built as an oasis of privacy for the home owners.
Upon arriving at the house, you're greeted by a large garage and a small garden with a path that leads to the glass front door.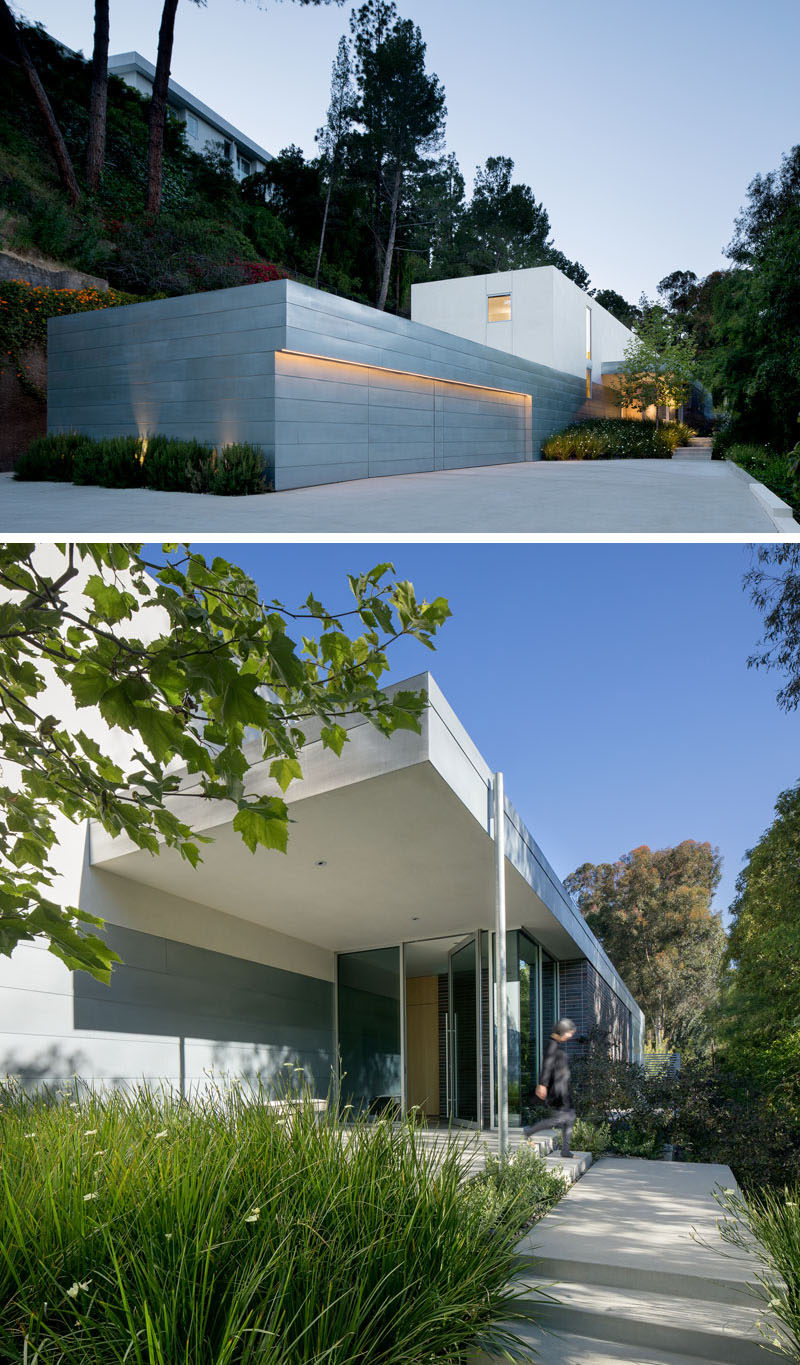 ---
Inside, the main living areas of the home are open plan, with the living room and the dining room sharing the space, while a large sliding glass door opens to the backyard.
---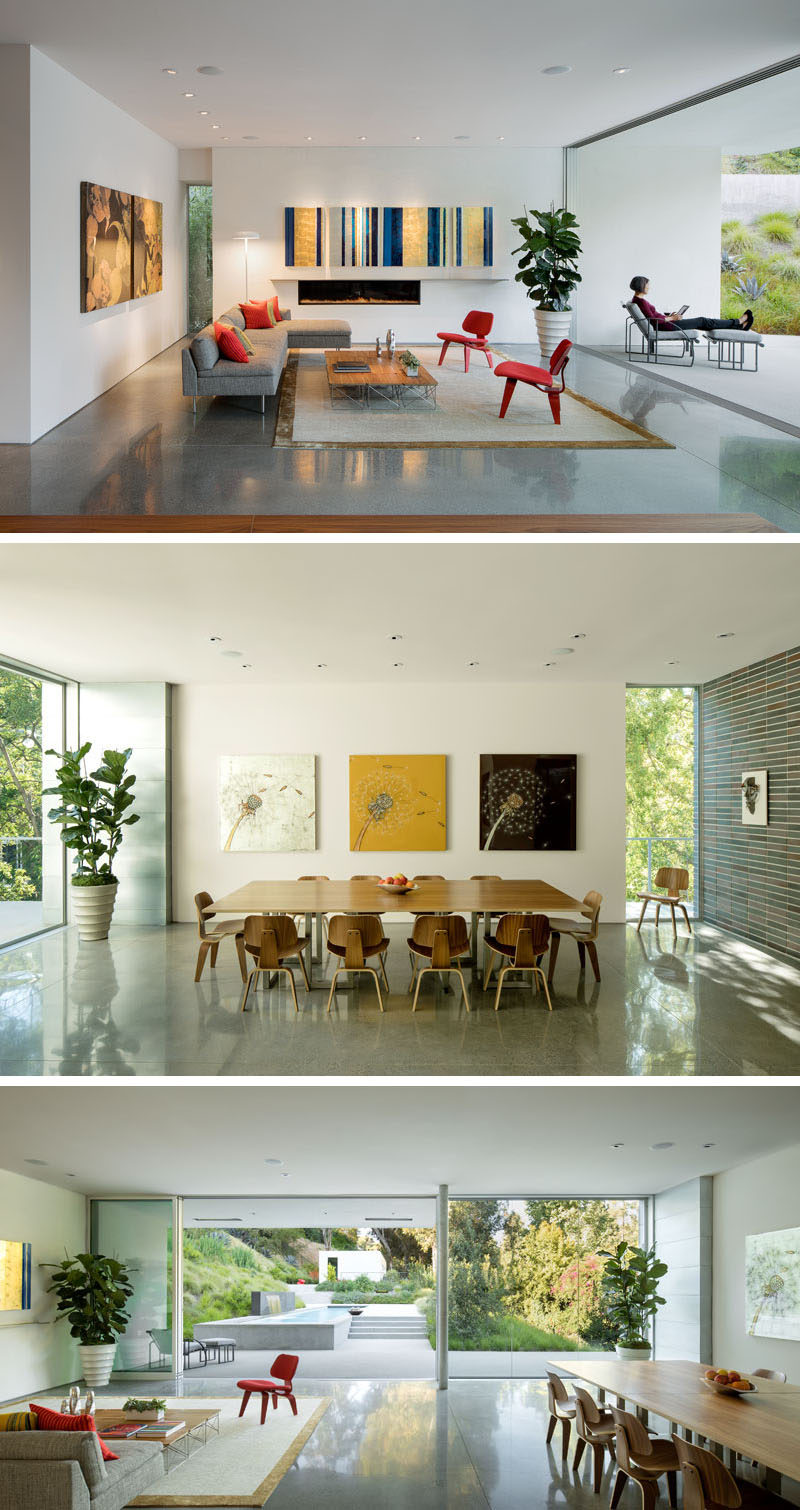 ---
The backyard features a long and narrow swimming pool and a concrete patio surrounds it. At the end of the pool there's a small light-filled structure that doubles as a project studio and guest house.
---

Top and middle photo by Jeremy Bitterman | Arial drone photo by EYRC Architects
---
Inside the guest house, there's a living room / music room and the large sliding glass door allows plenty of daylight to enter the interior.
---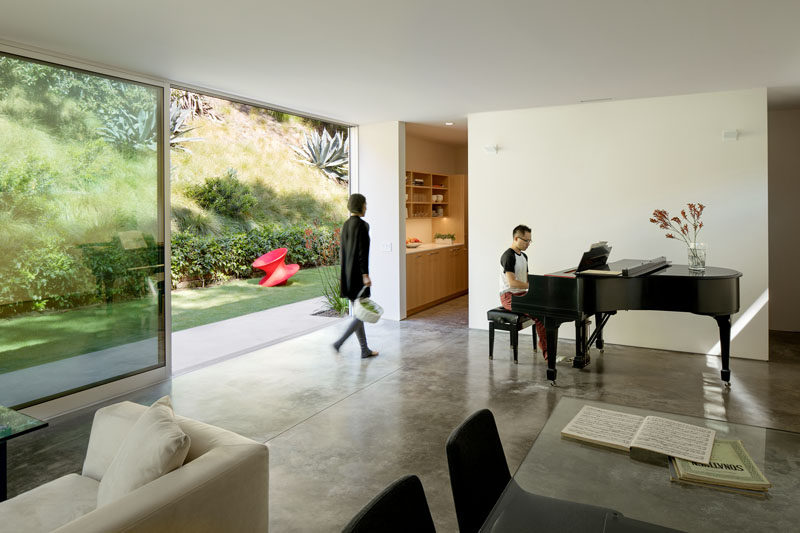 ---
Back in the main house, the minimalist white kitchen with dark countertops has views of the garden, and two floor-to-ceiling glass doors can be opened to a small patio area.
---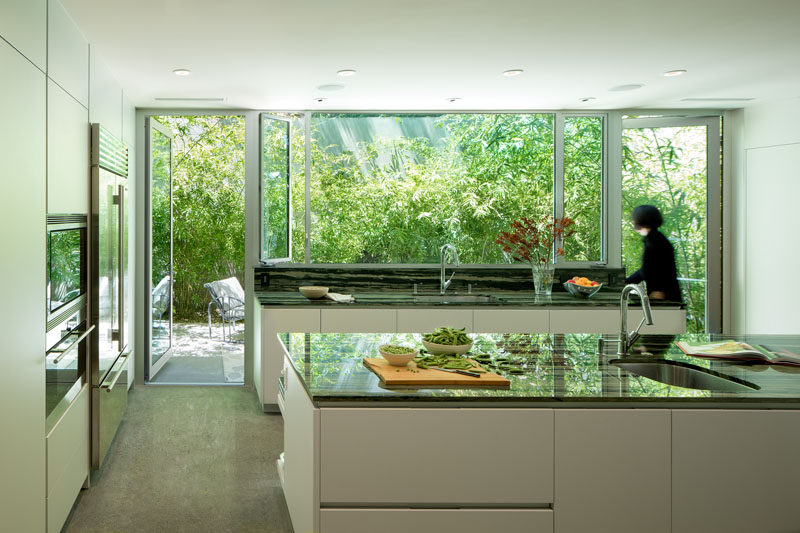 ---
Leading up to the second floor of the home is an architectural staircase made from wood and steel that sits at the core of the house.
---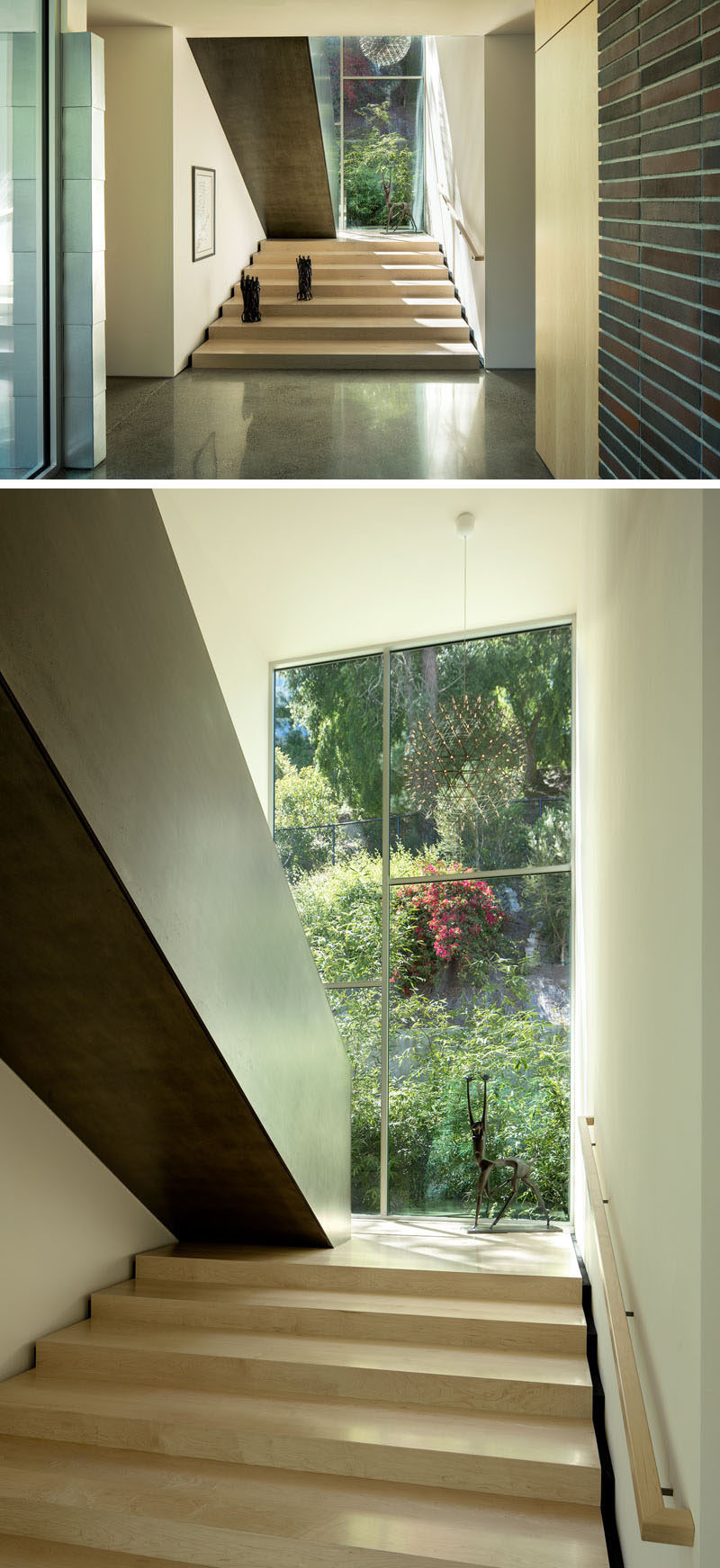 ---
Upstairs, the master bedroom looks out over the pool, while inside, there's a fireplace and a built-in bench for relaxing.
---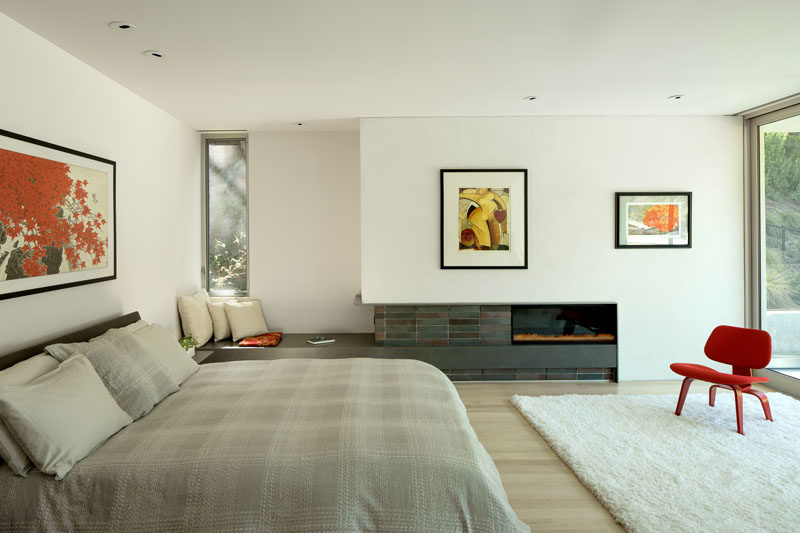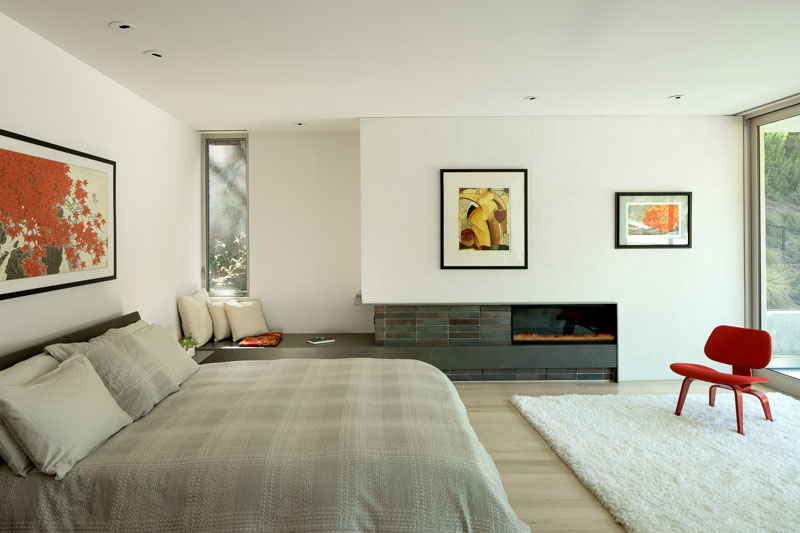 ---
In the bathroom, a built-in bathtub has been positioned to take advantage of the tree views, and a glass partition separates the shower from the rest of the bathroom.
---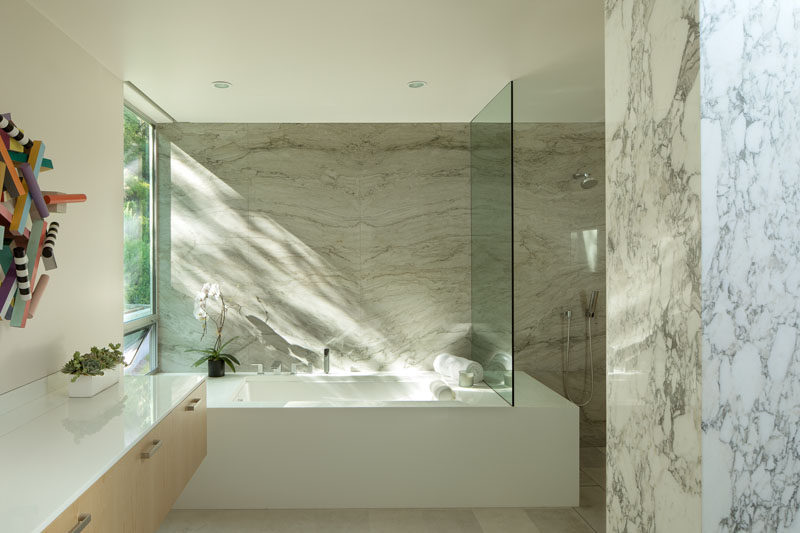 ---
In another bathroom, a dark stone accent wall highlights the glass enclosed shower, while a large window provides ample natural light.
---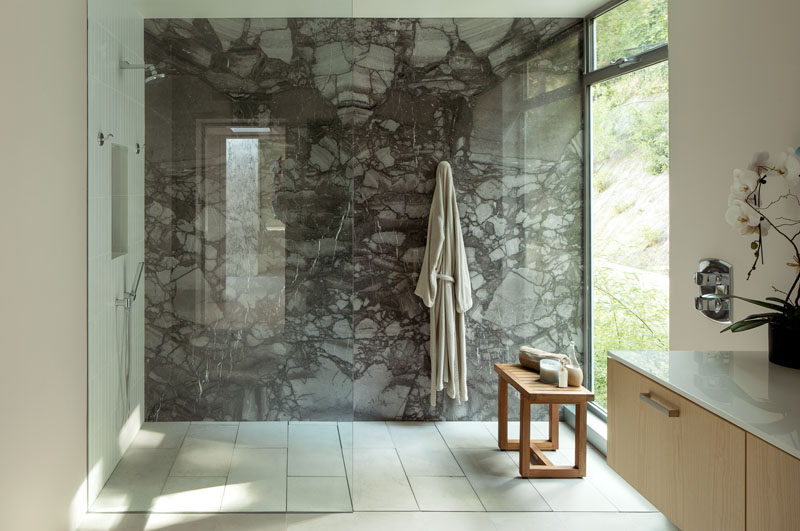 ---