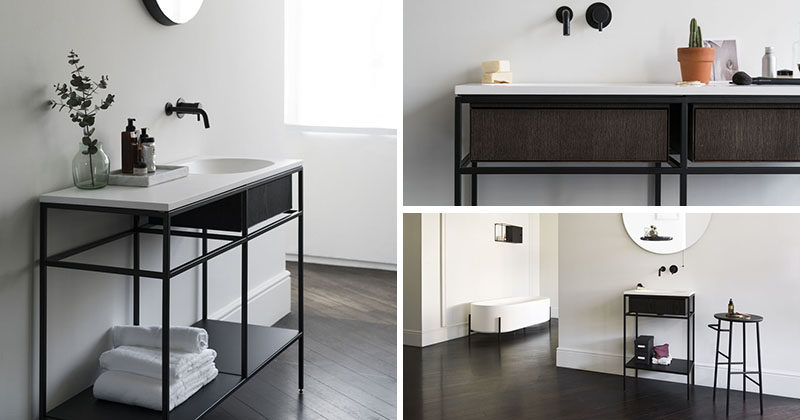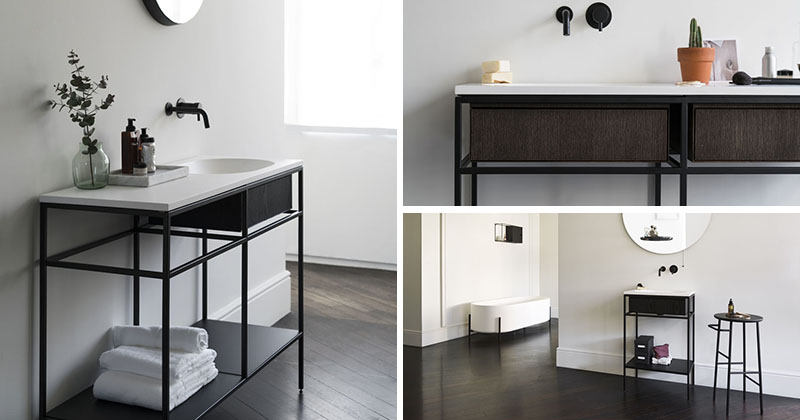 Norm Architects have designed Frame, a collection of modular minimalist bathroom consoles that were inspired by the many raw DIY solutions found in some urban contemporary boutique hotels.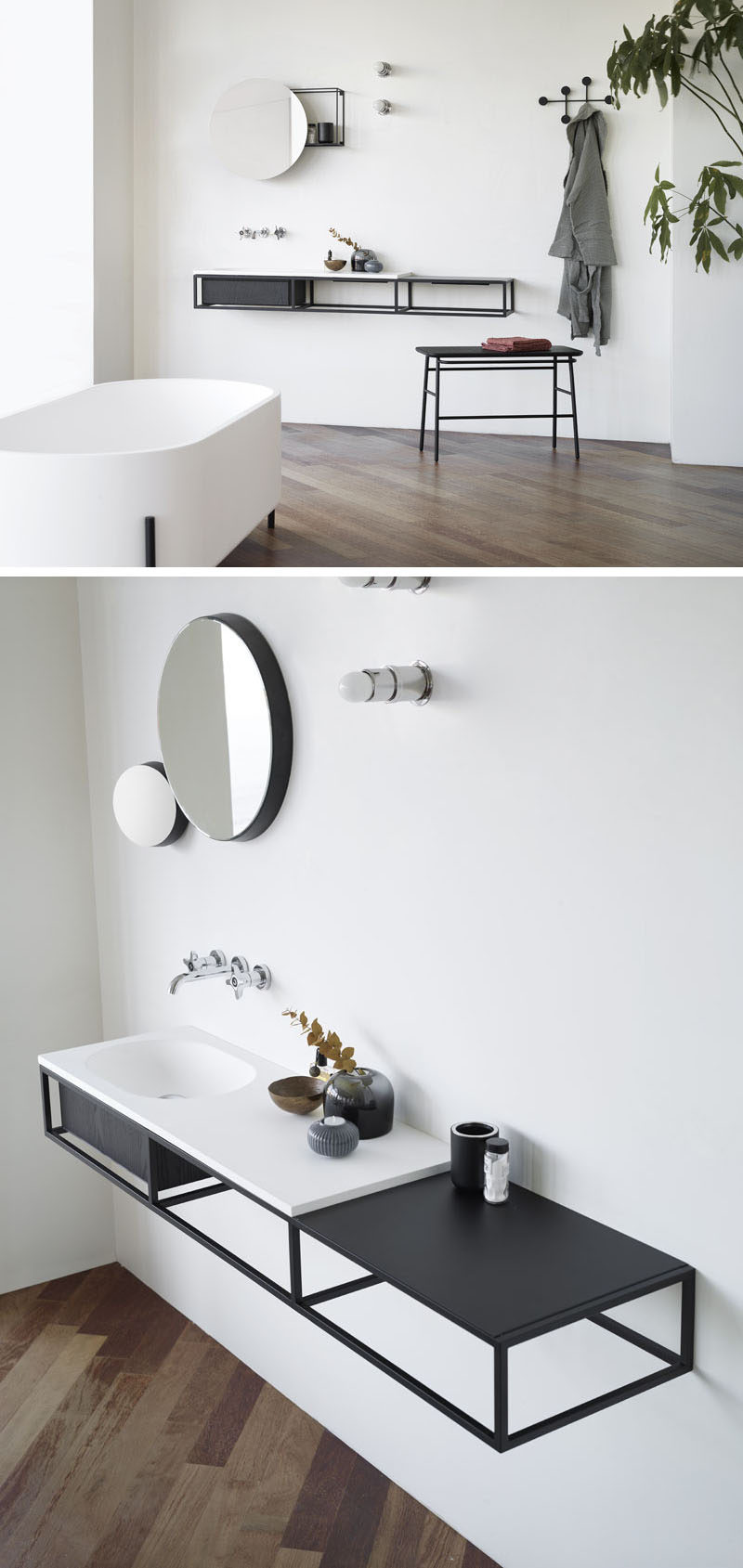 ---
Creating their own minimalist version of the bathroom vanity, the design is stripped back to the essentials, and features exposed structural elements, like the frame.
---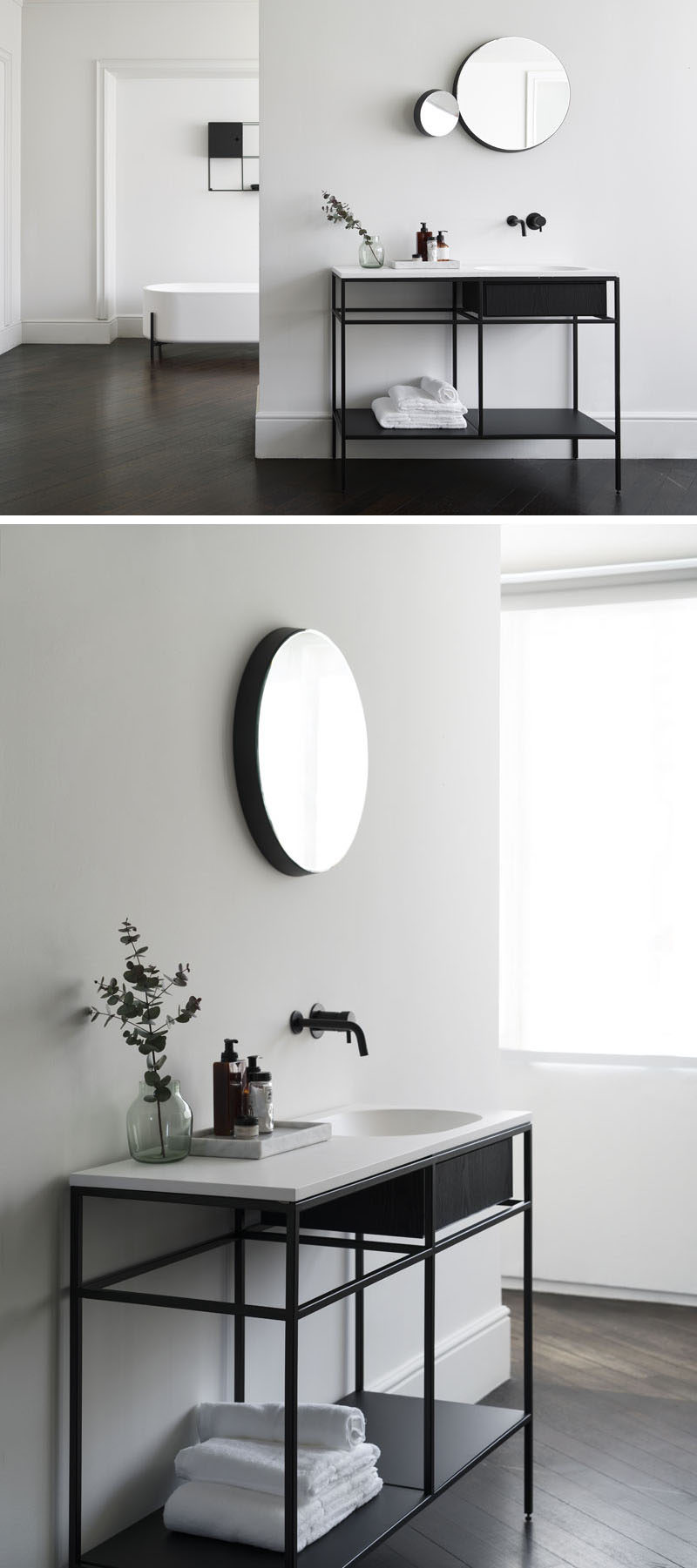 ---
The collection, designed for bathroom manufacturer ex.t, has simple black graphic frames that also double as a place to hang towels.
---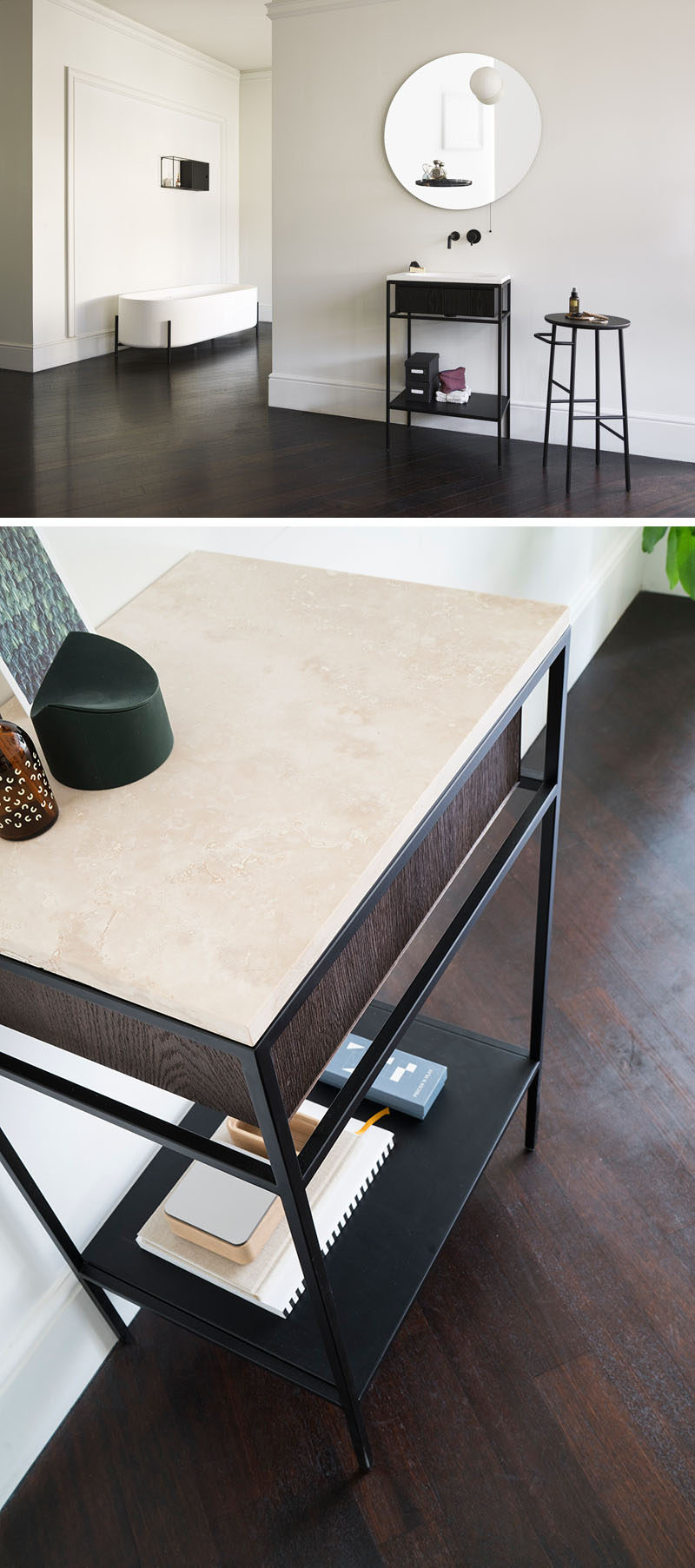 ---
The designs are modular, allowing each vanity to be customized depending on personal tastes and requirements. Wood drawers and cabinets see to float within the frame and provide storage, or they can be left out and replaced with shelves.
---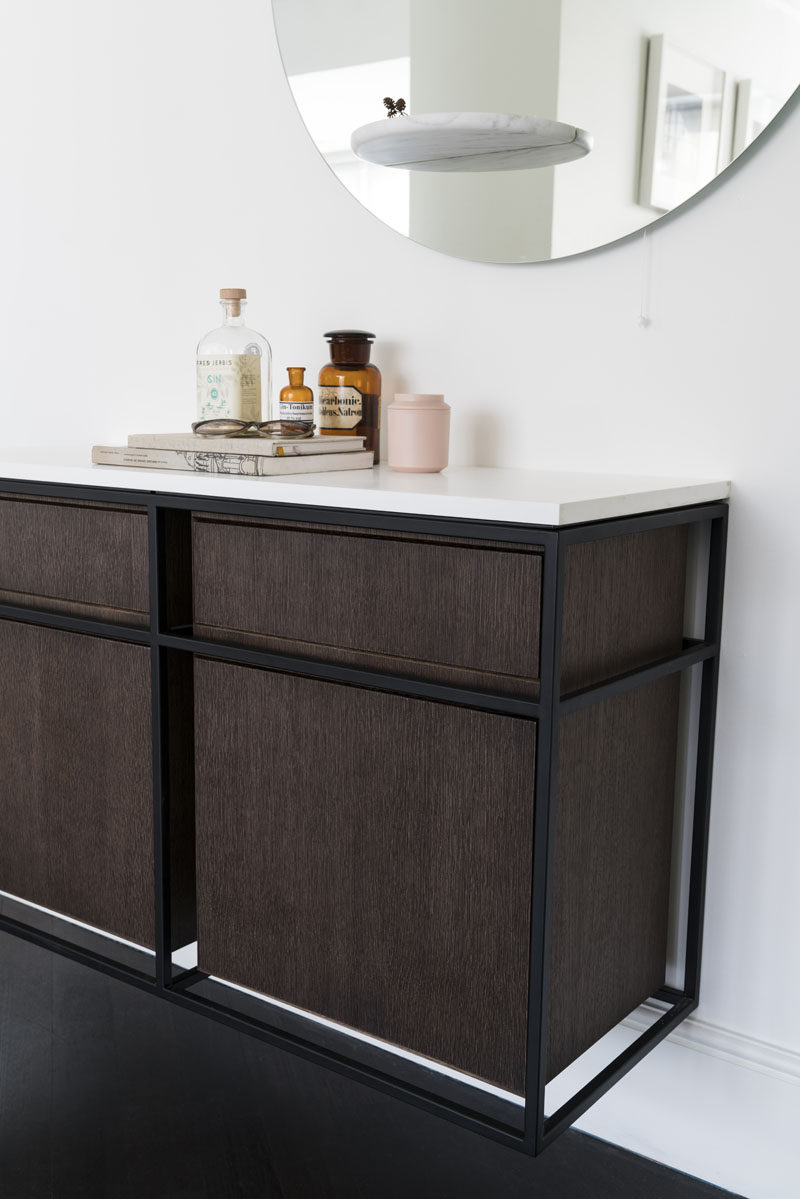 ---
To top off the designs, which can also be hung from the wall, is a countertop made from marble.
---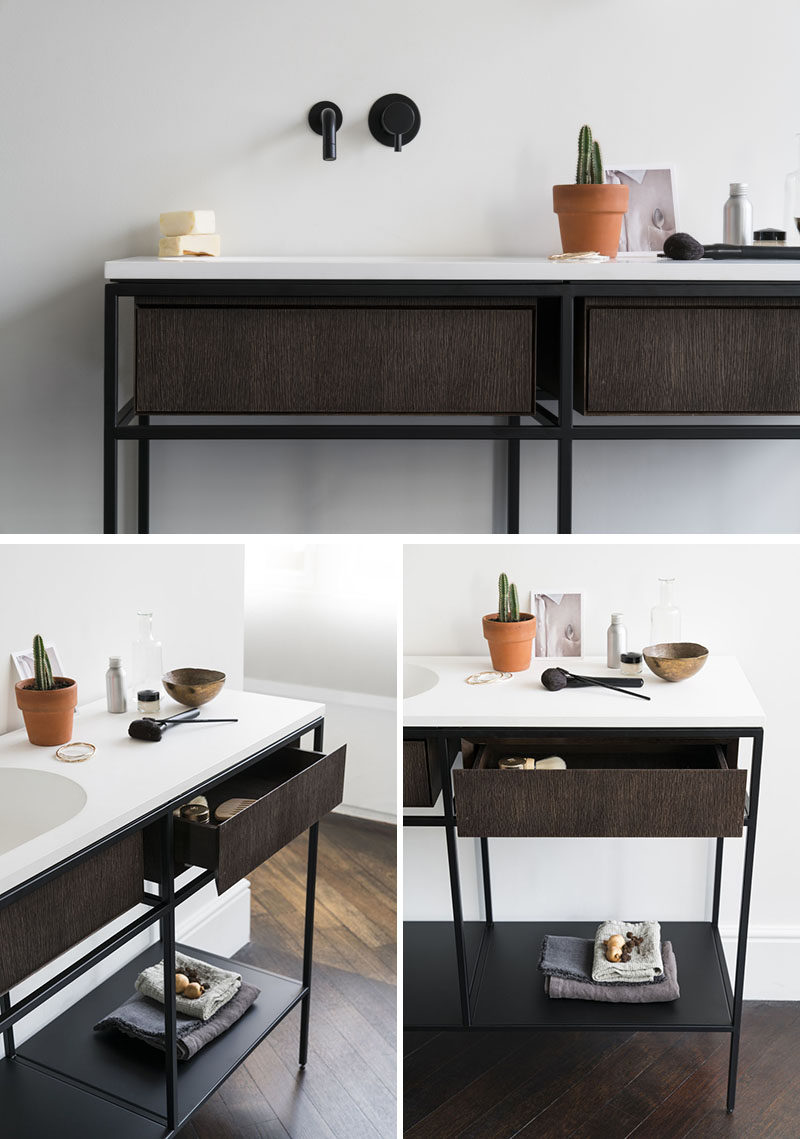 ---