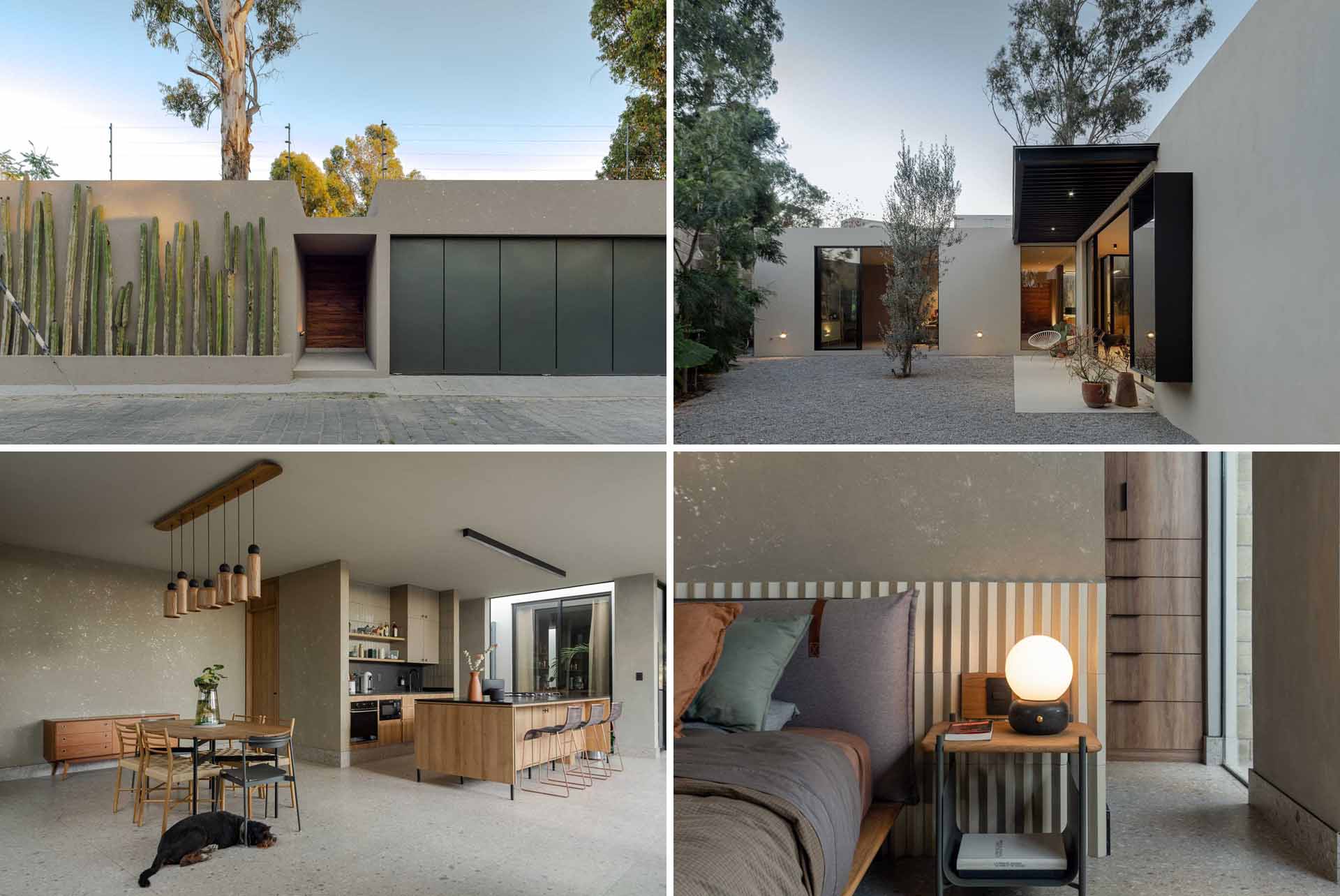 Multidisciplinary creative studio mxtad has designed a home in Mexico, with a natural and earthy color palette that complements its surroundings.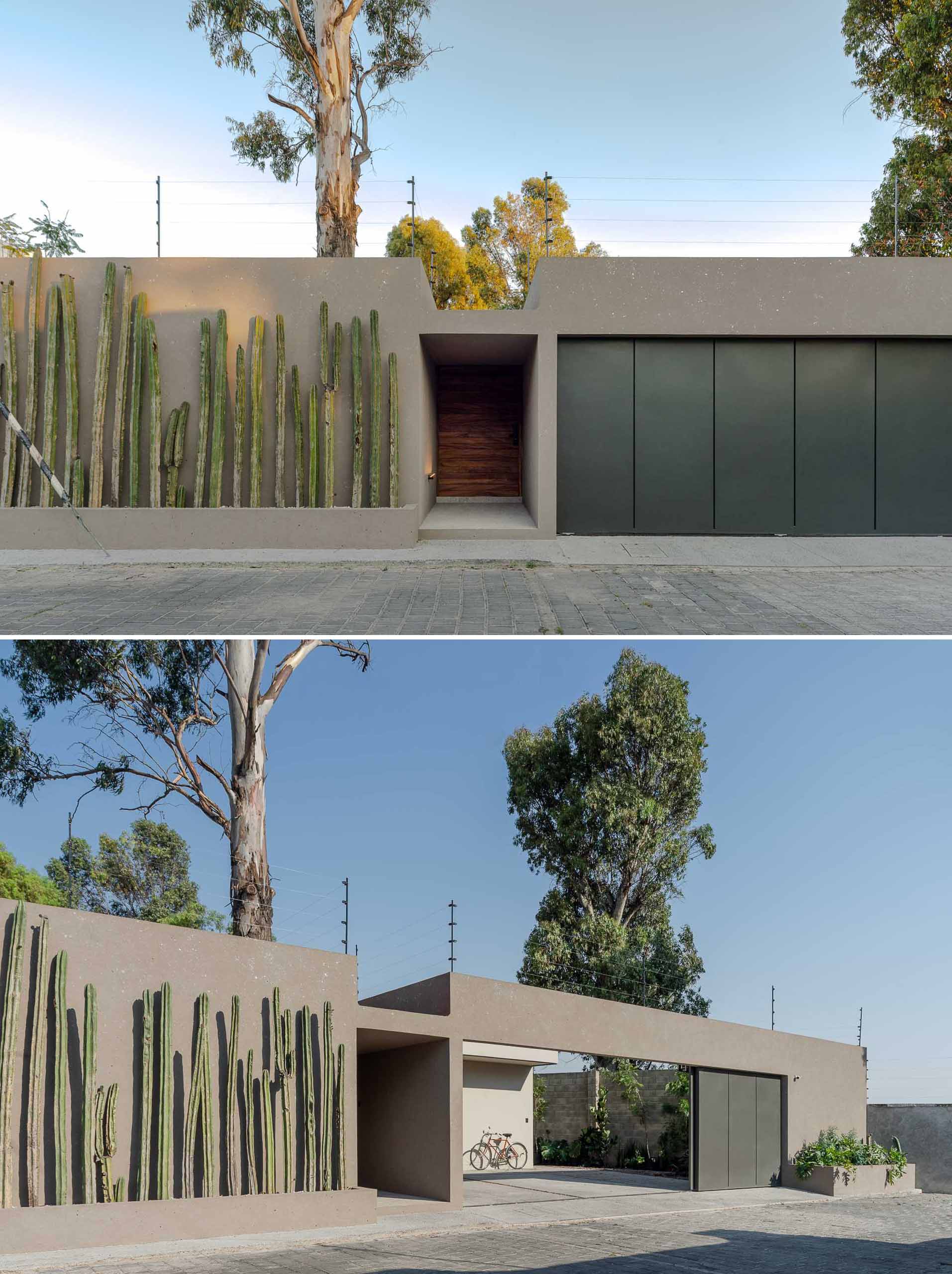 The home, designed for an architect and graphic designer, was built on a site with an irregular shape, however, from the street, it appears as a straight horizontal home, with a large gate and a planter filled with cacti. Separating these two areas is a covered path to the front door.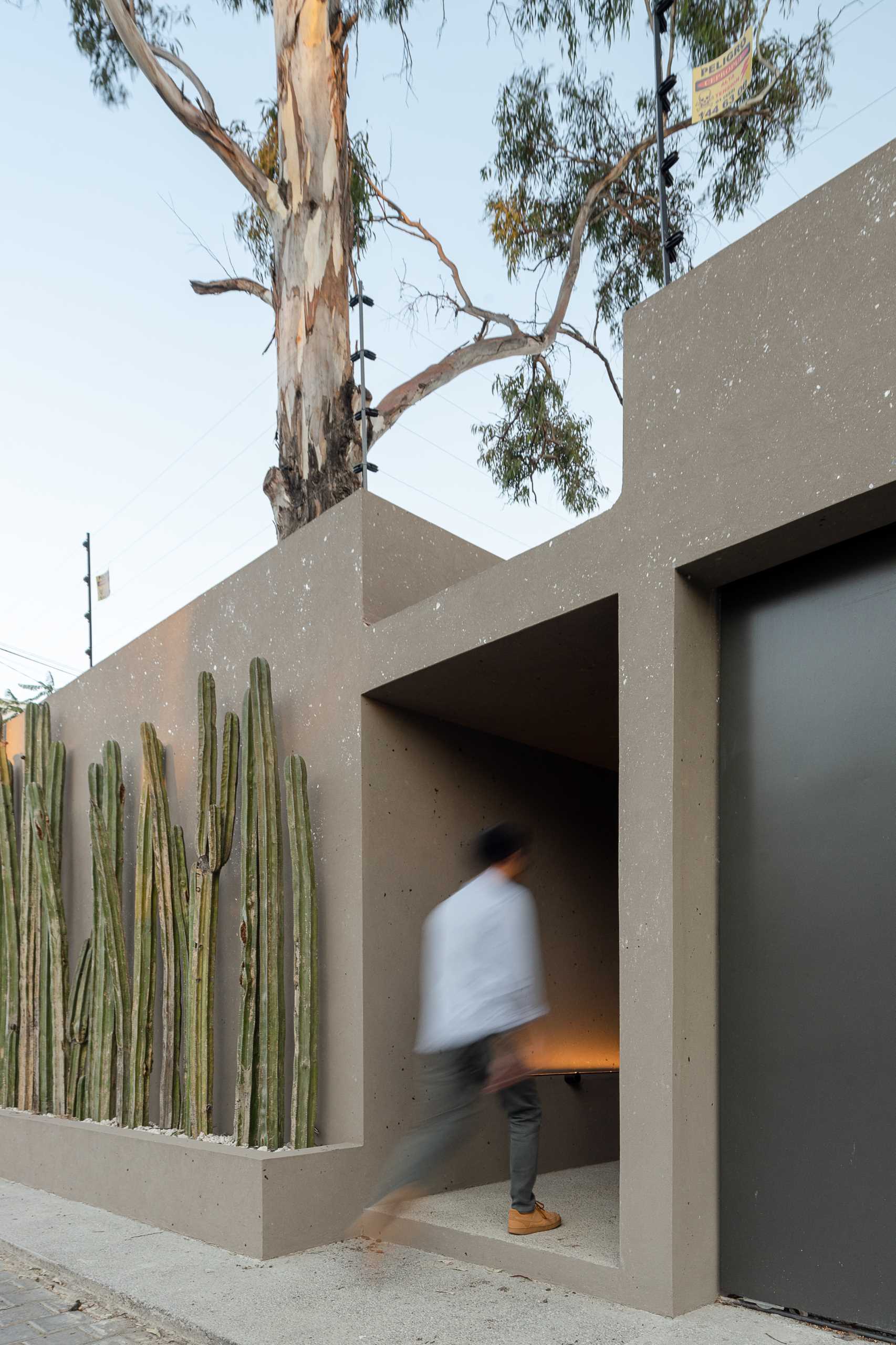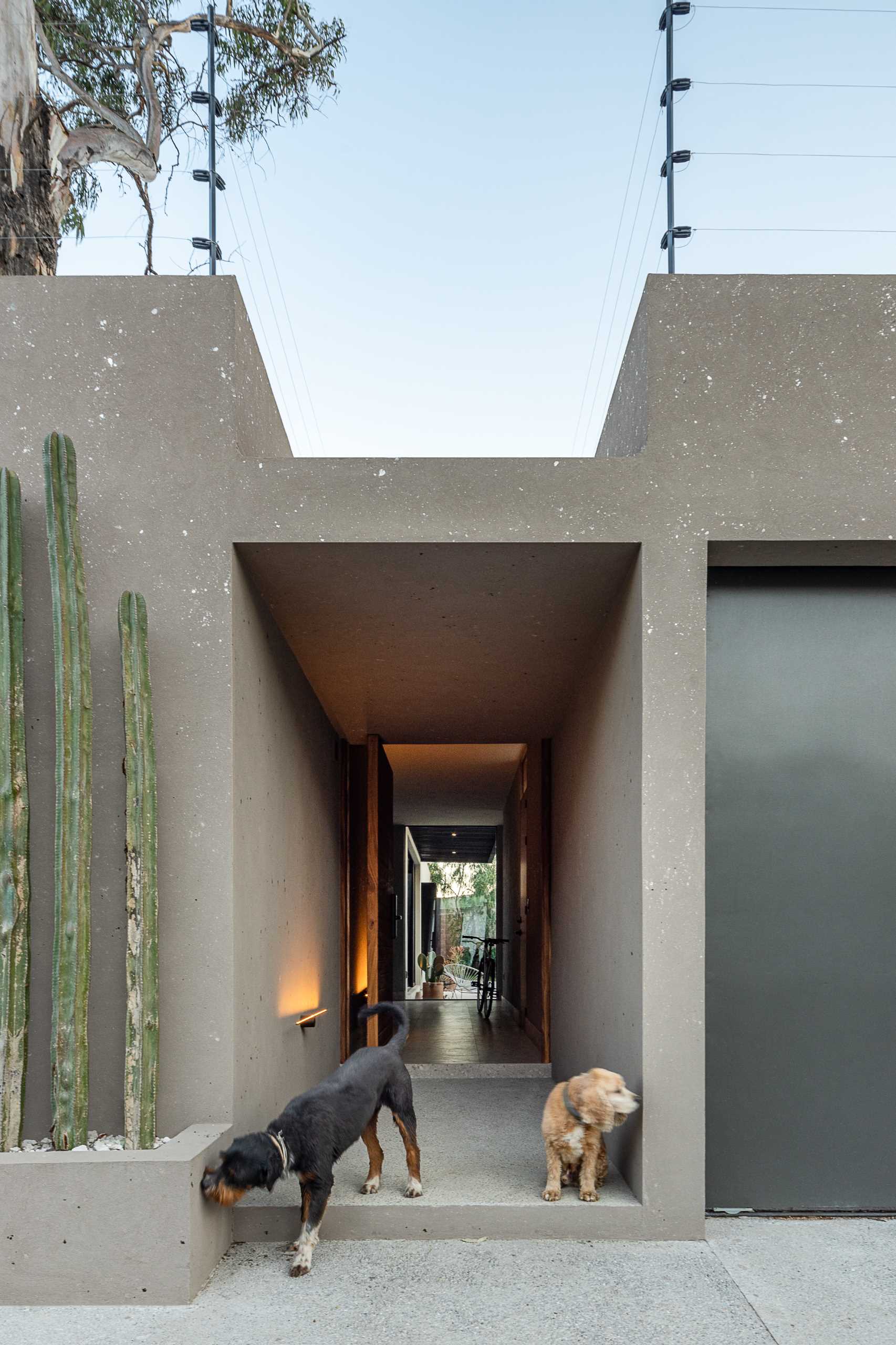 The rear of the home has been designed in such a way that the interior spaces open to the low-maintenance gravel patio. Trees and shrubs soften the walls and provide shade.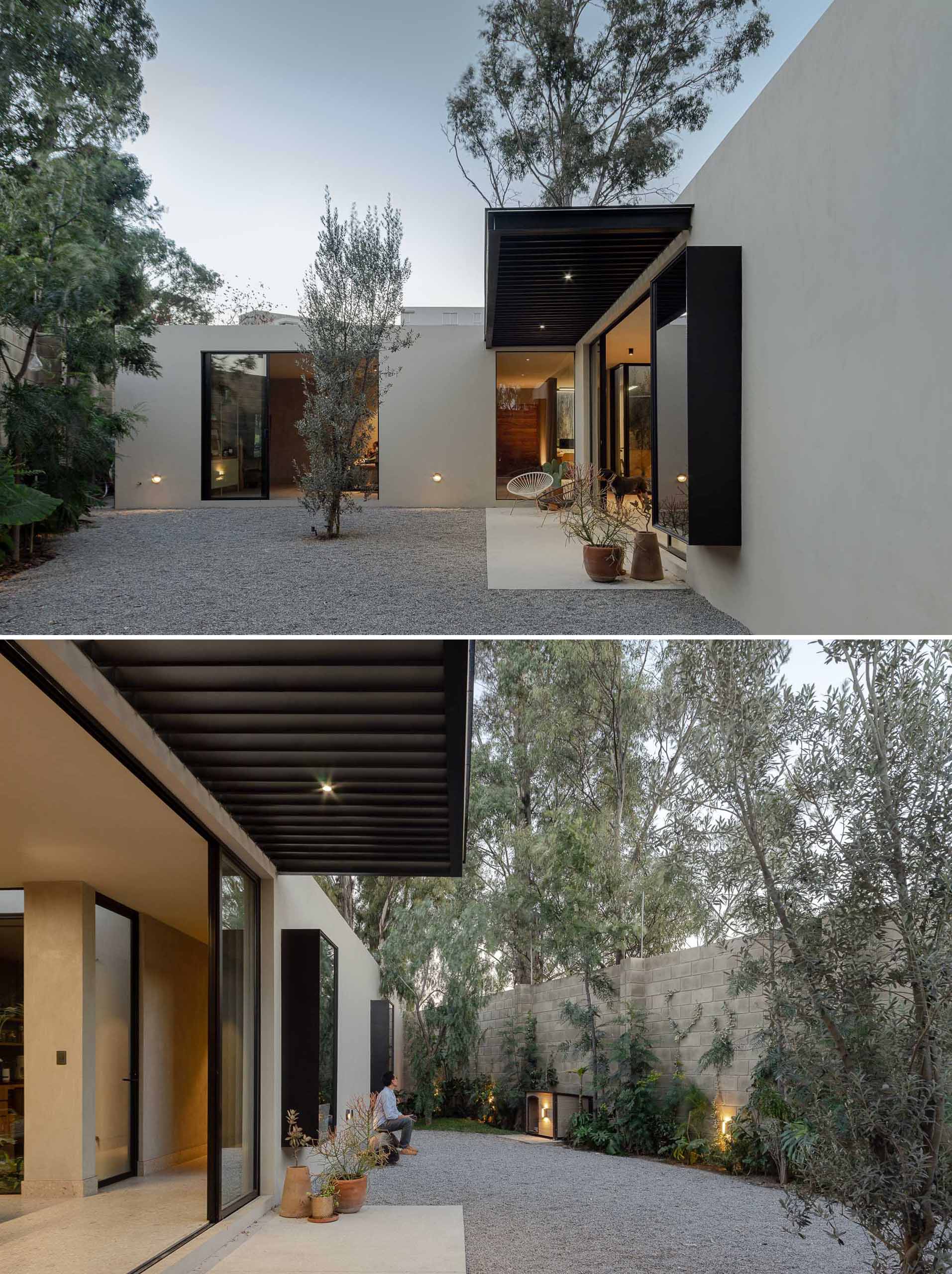 A protruding black-framed window creates space inside for a window seat.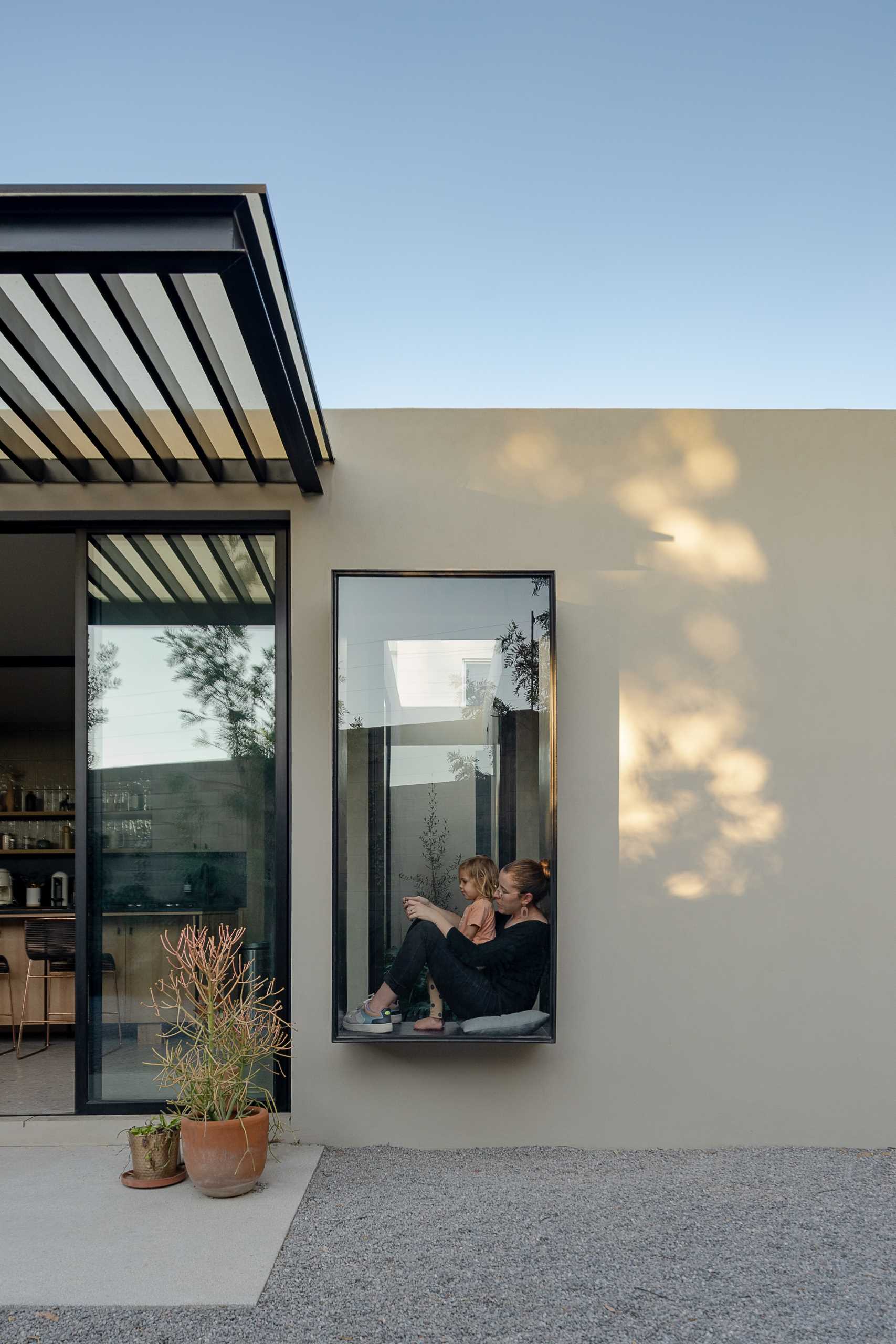 Large sliding glass doors open the living room and the kitchen to the outdoor space, creating an indoor/outdoor environment.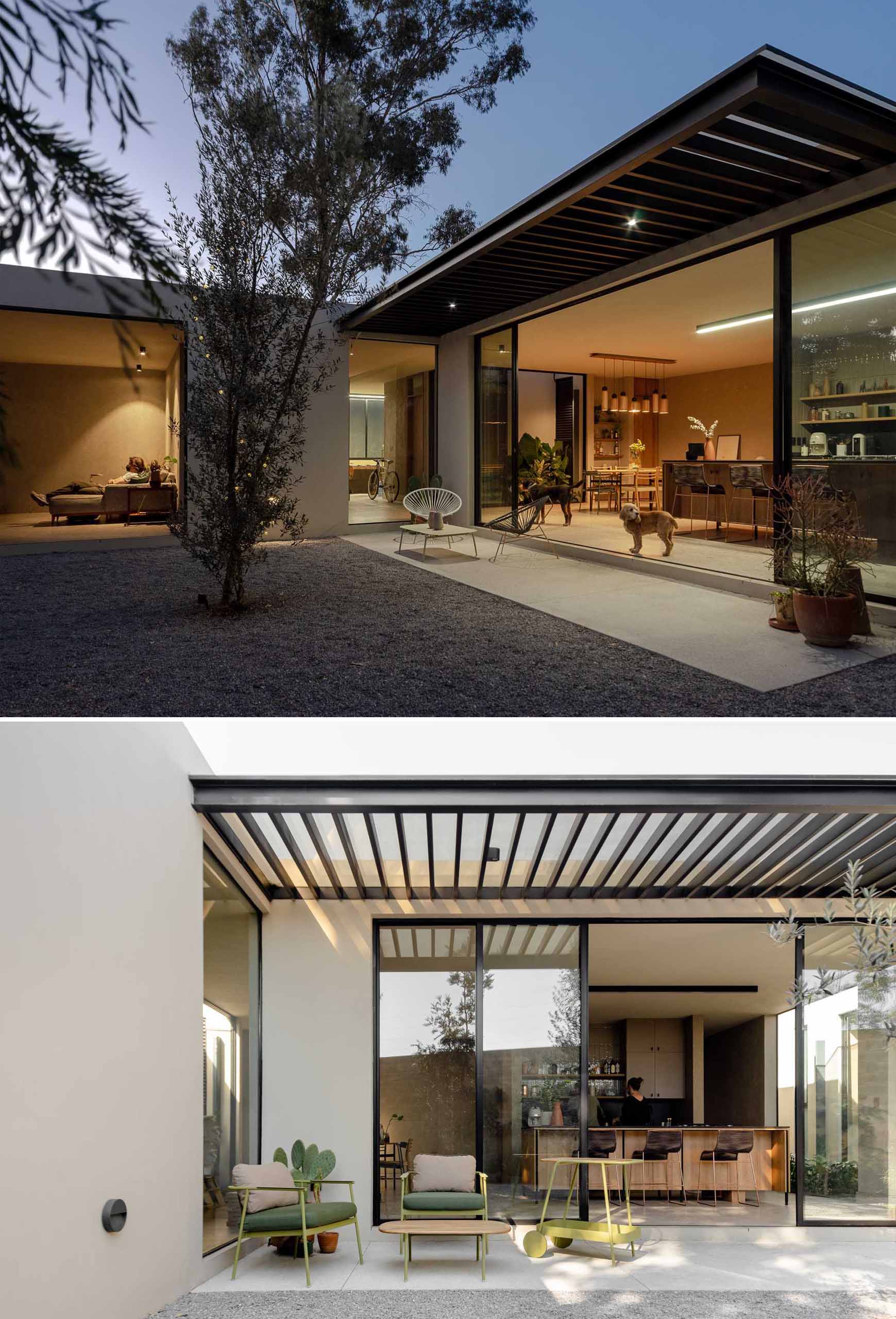 In the living room, there's a shelving unit decorated with plants, books, and artwork.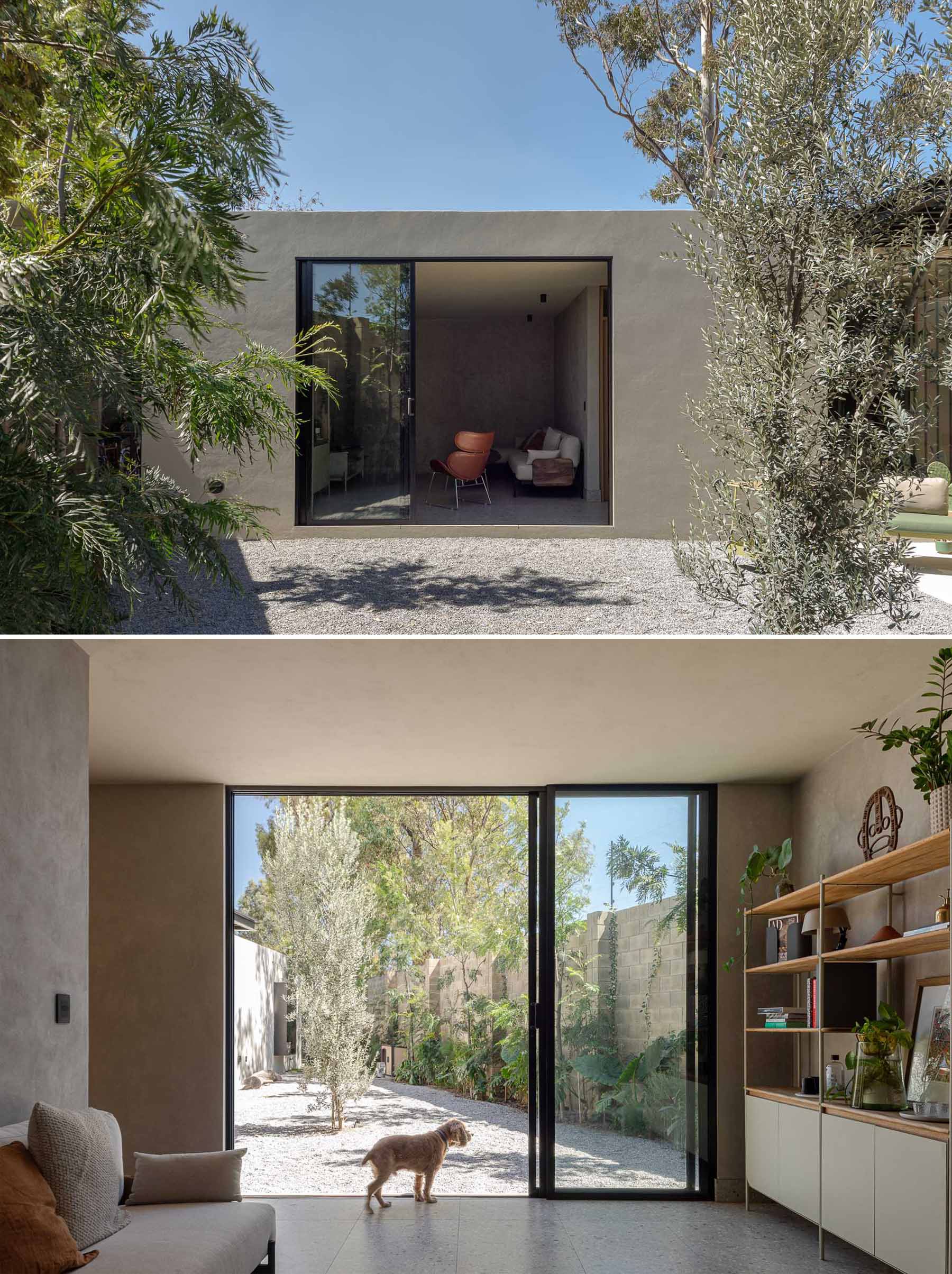 Nearby, the open-plan kitchen and dining area both feature wood, while the kitchen has a black backsplash that complements the window and door frames.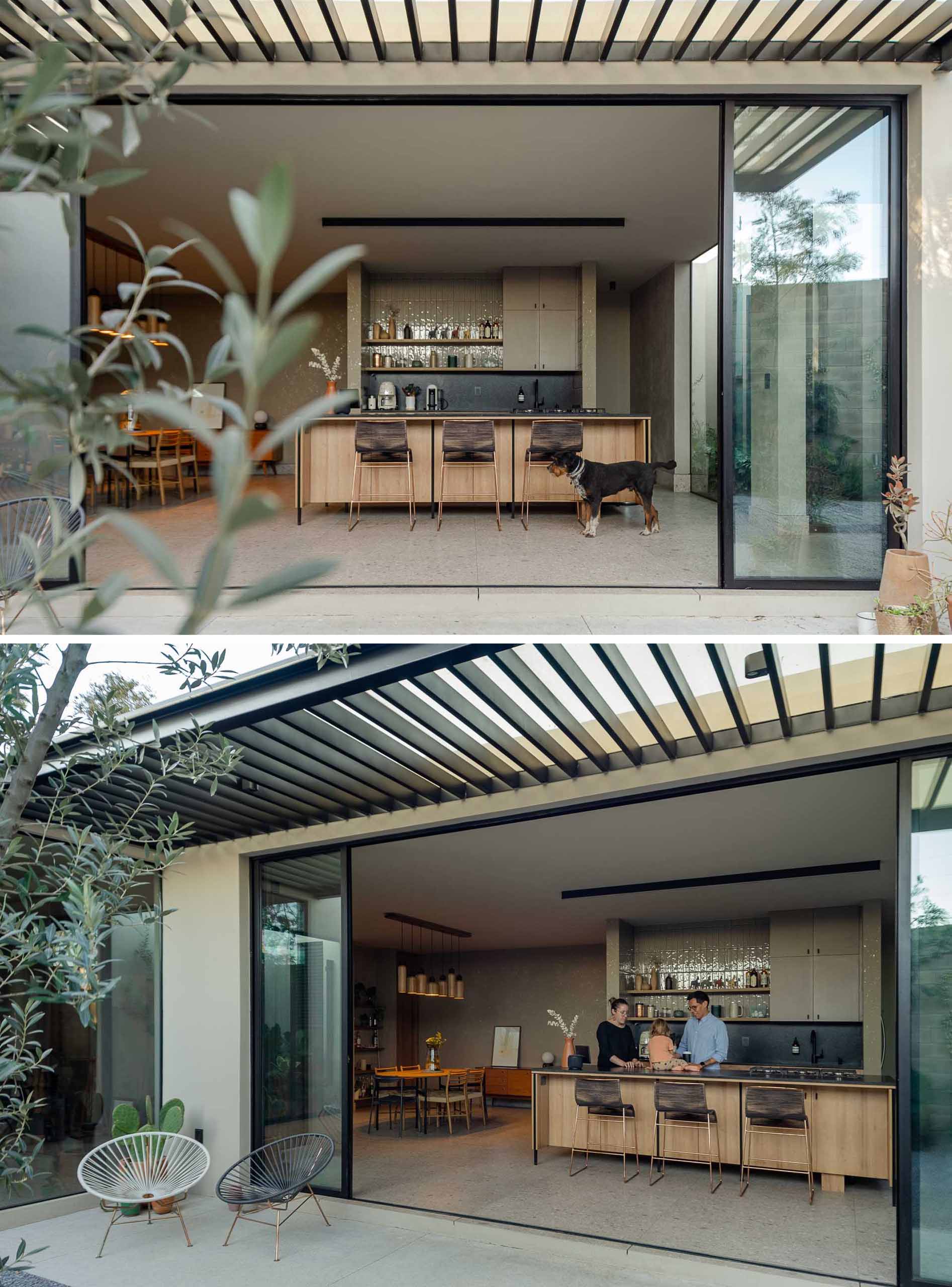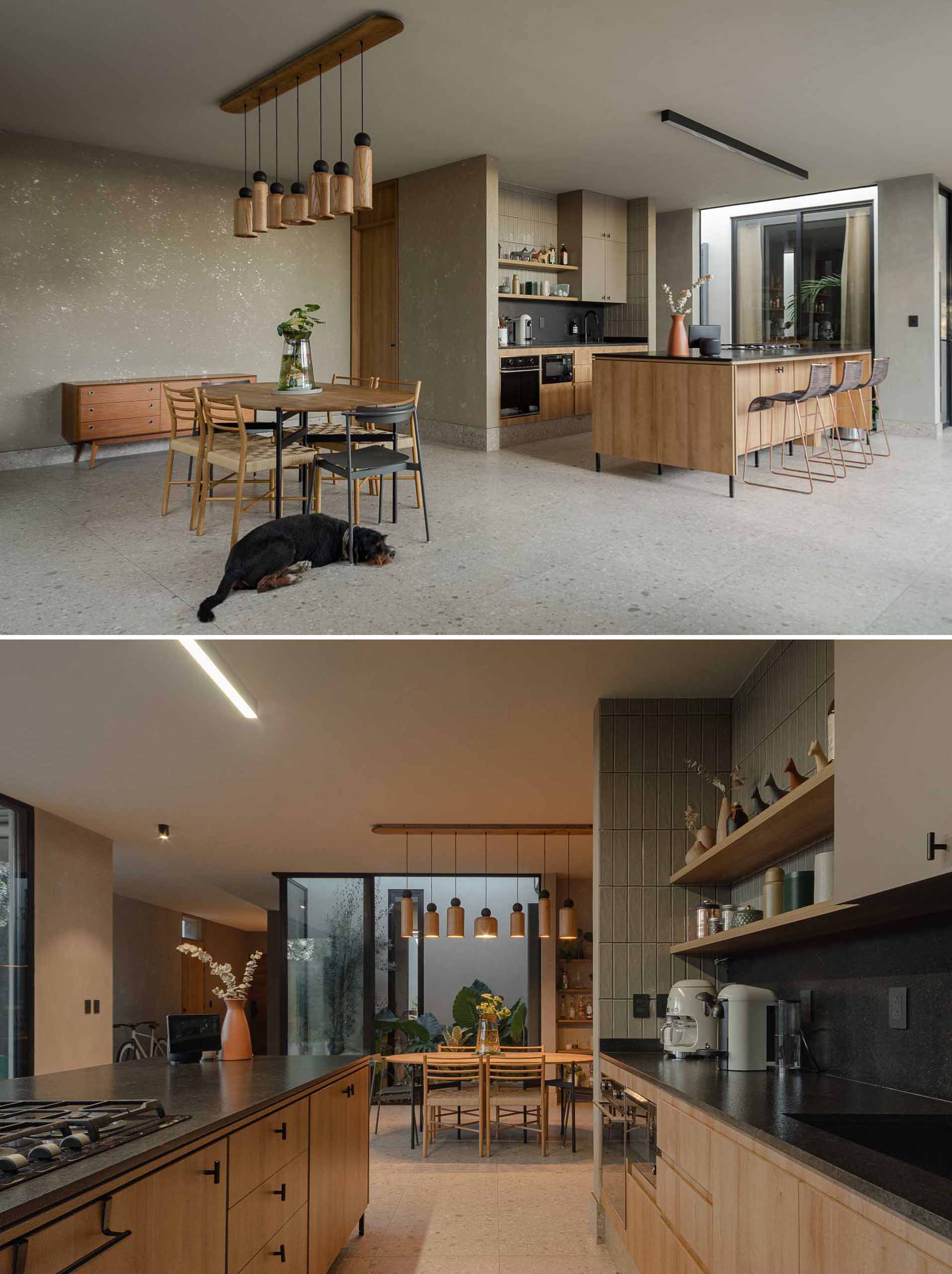 A home office with large windows is filled with natural light, and a wall-to-wall wood desk provides enough room for two people to work.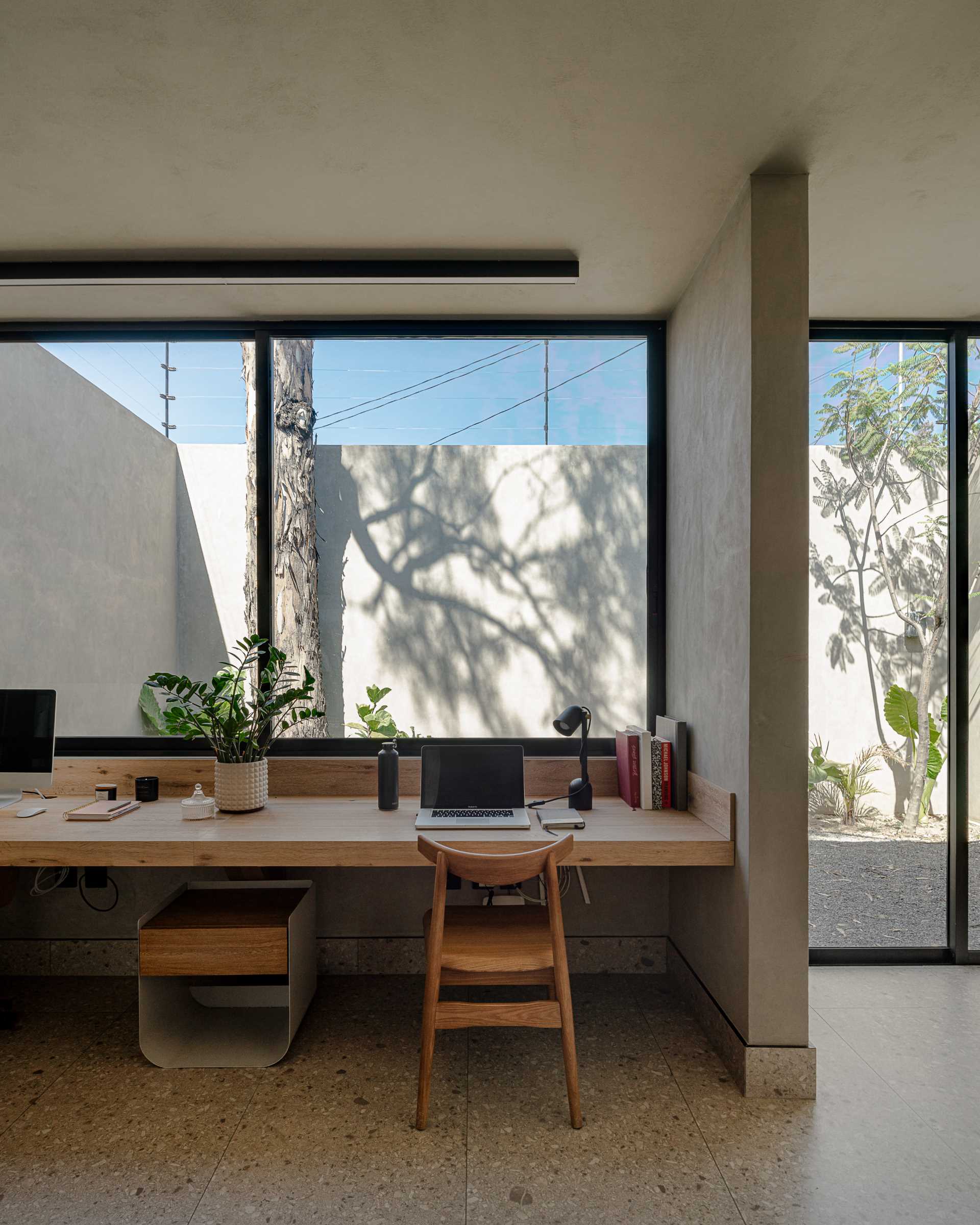 In the primary bedroom, the natural palette makes for a relaxing and calming space, while a sliding glass door opens to a small patio with a view of the garden.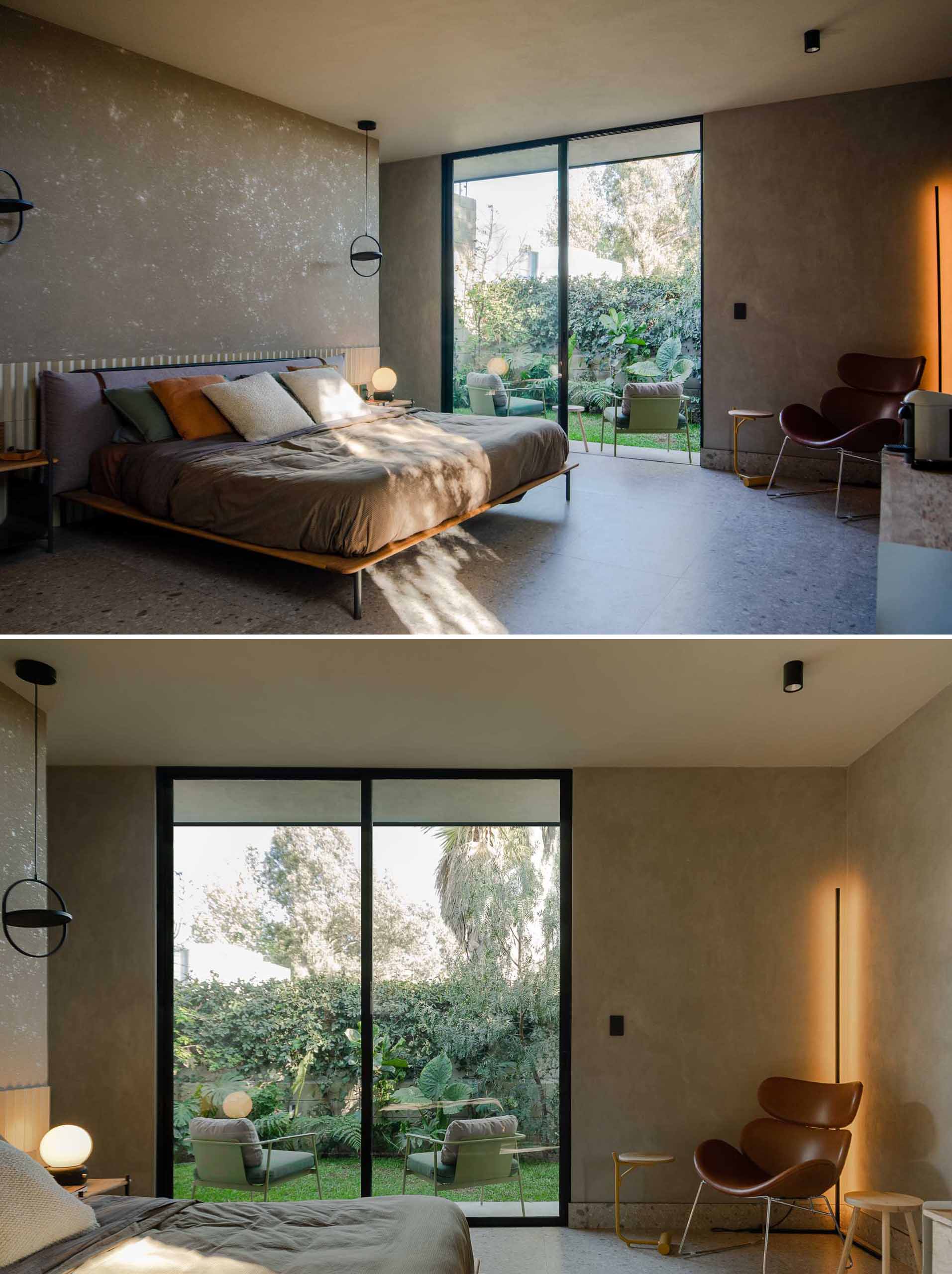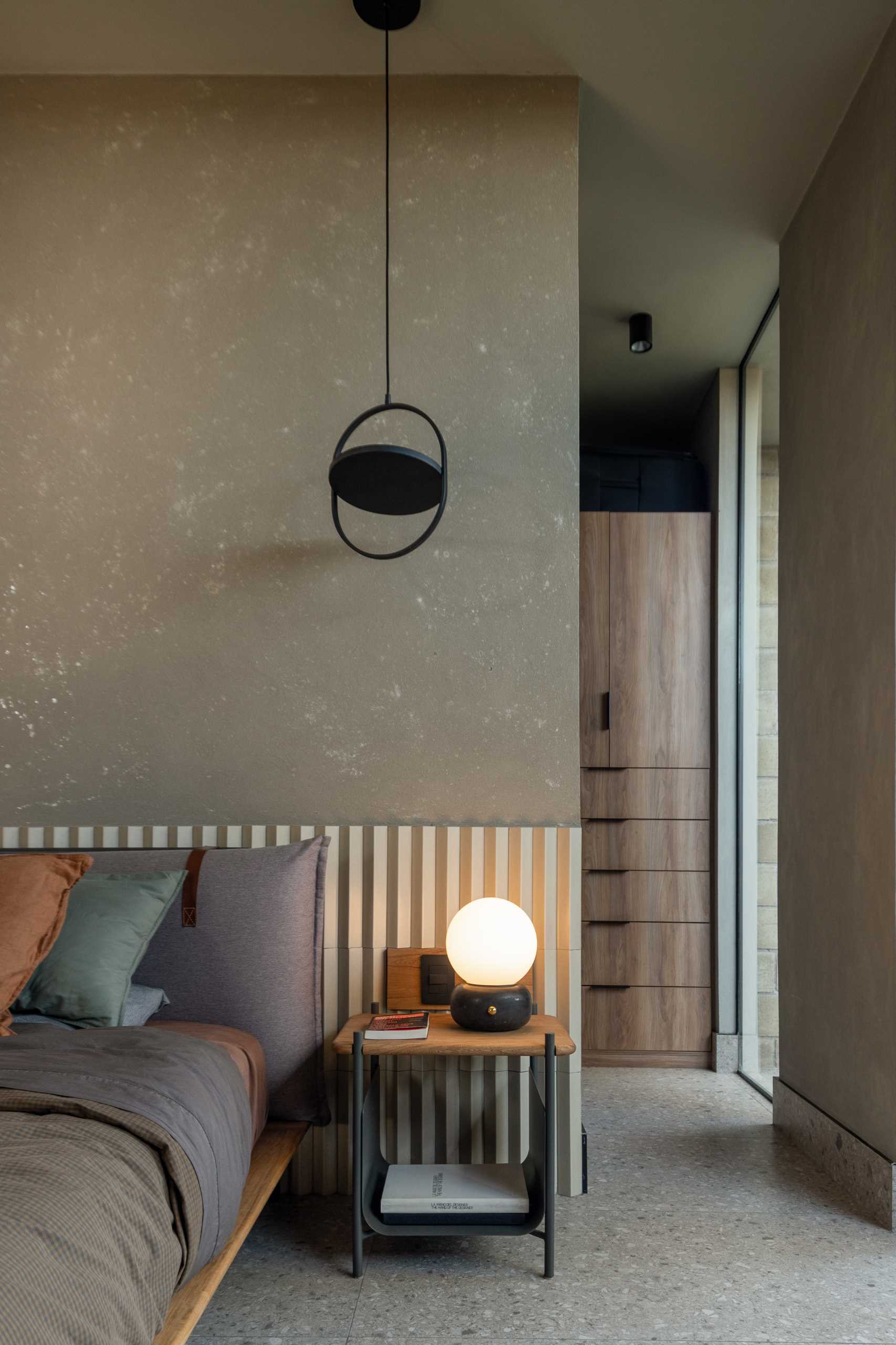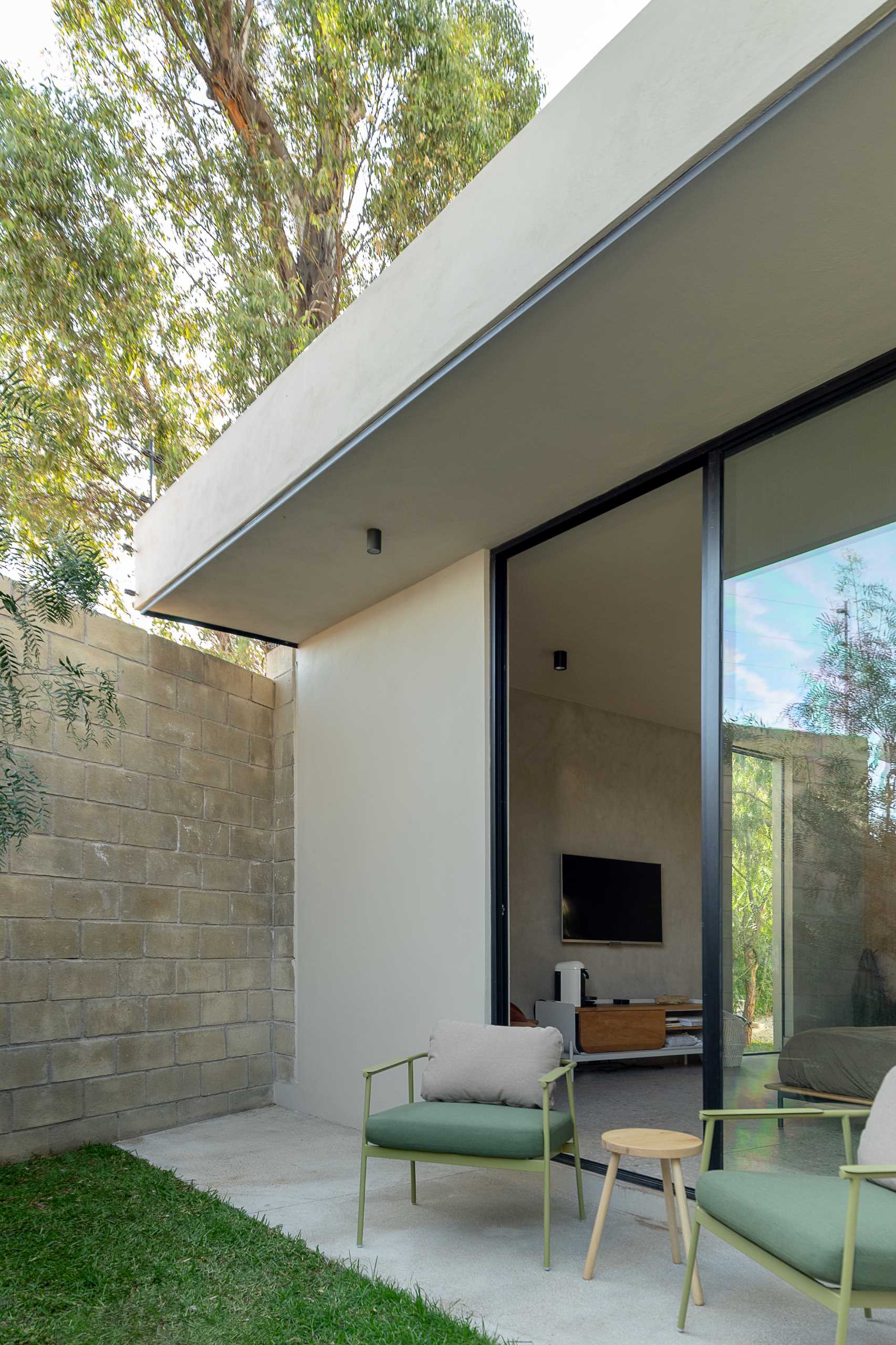 The bedroom also includes an ensuite bathroom with double vanity, a small window, pill-shaped mirrors, wall tile that goes to the ceiling, and a walk-in shower with a darker tile.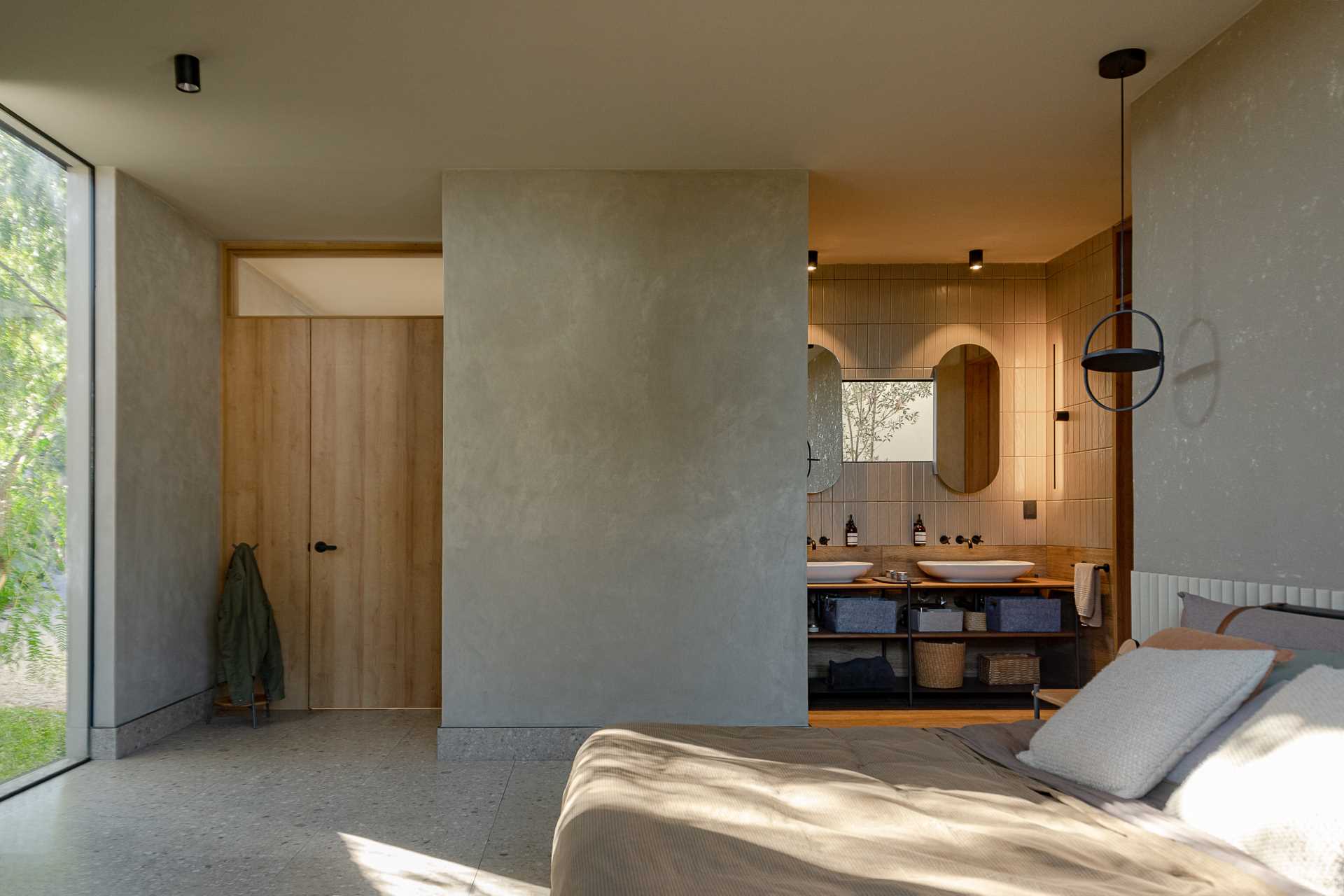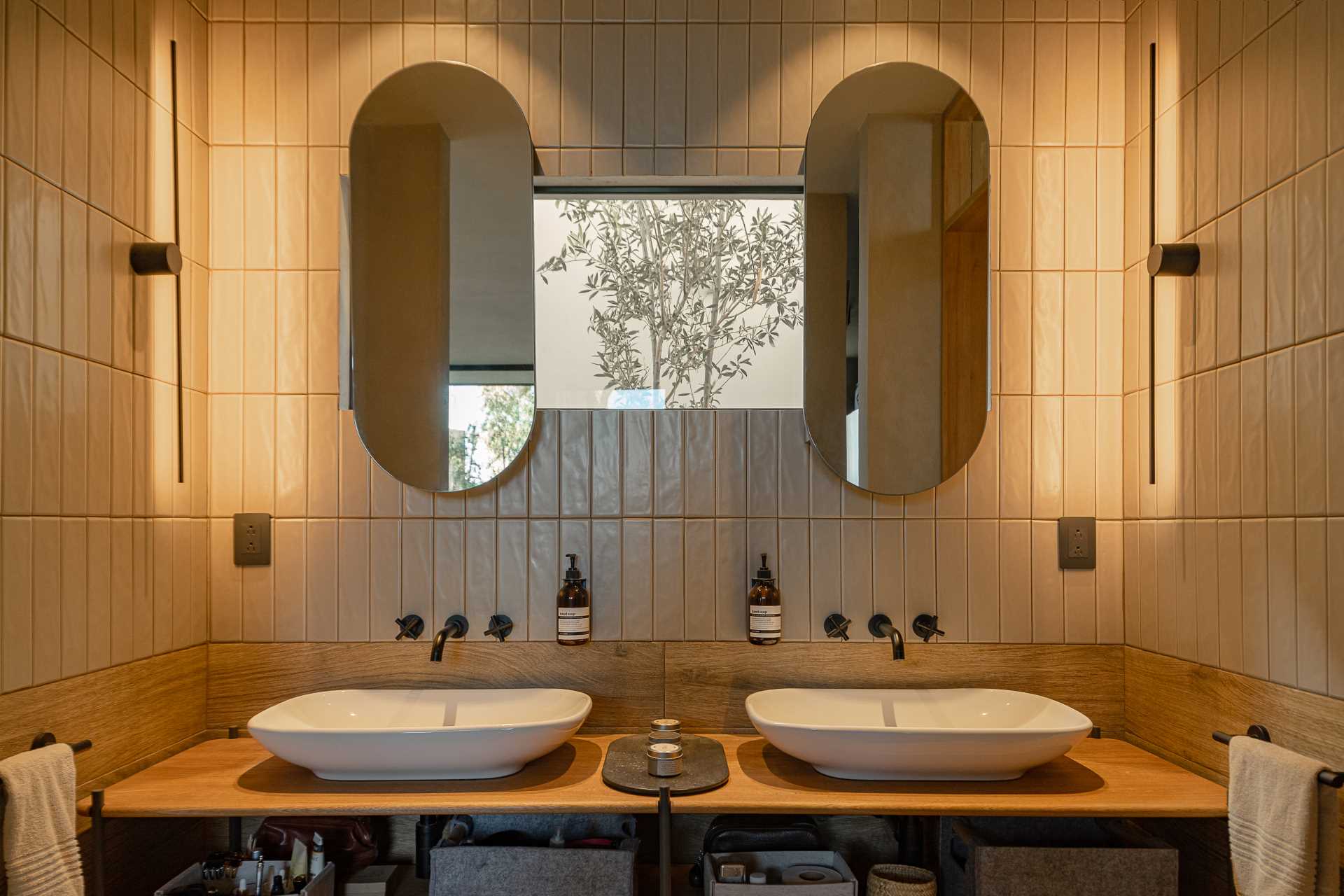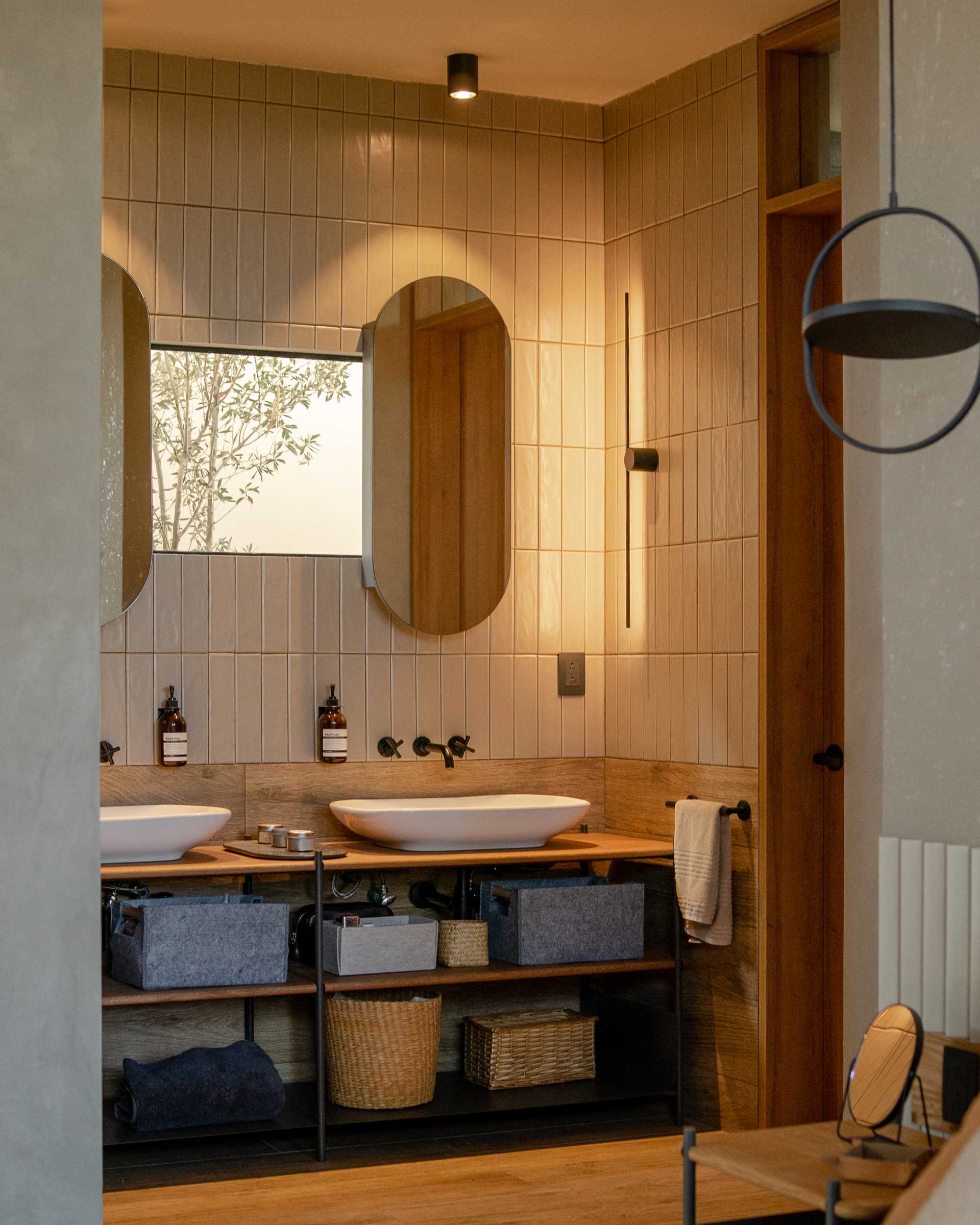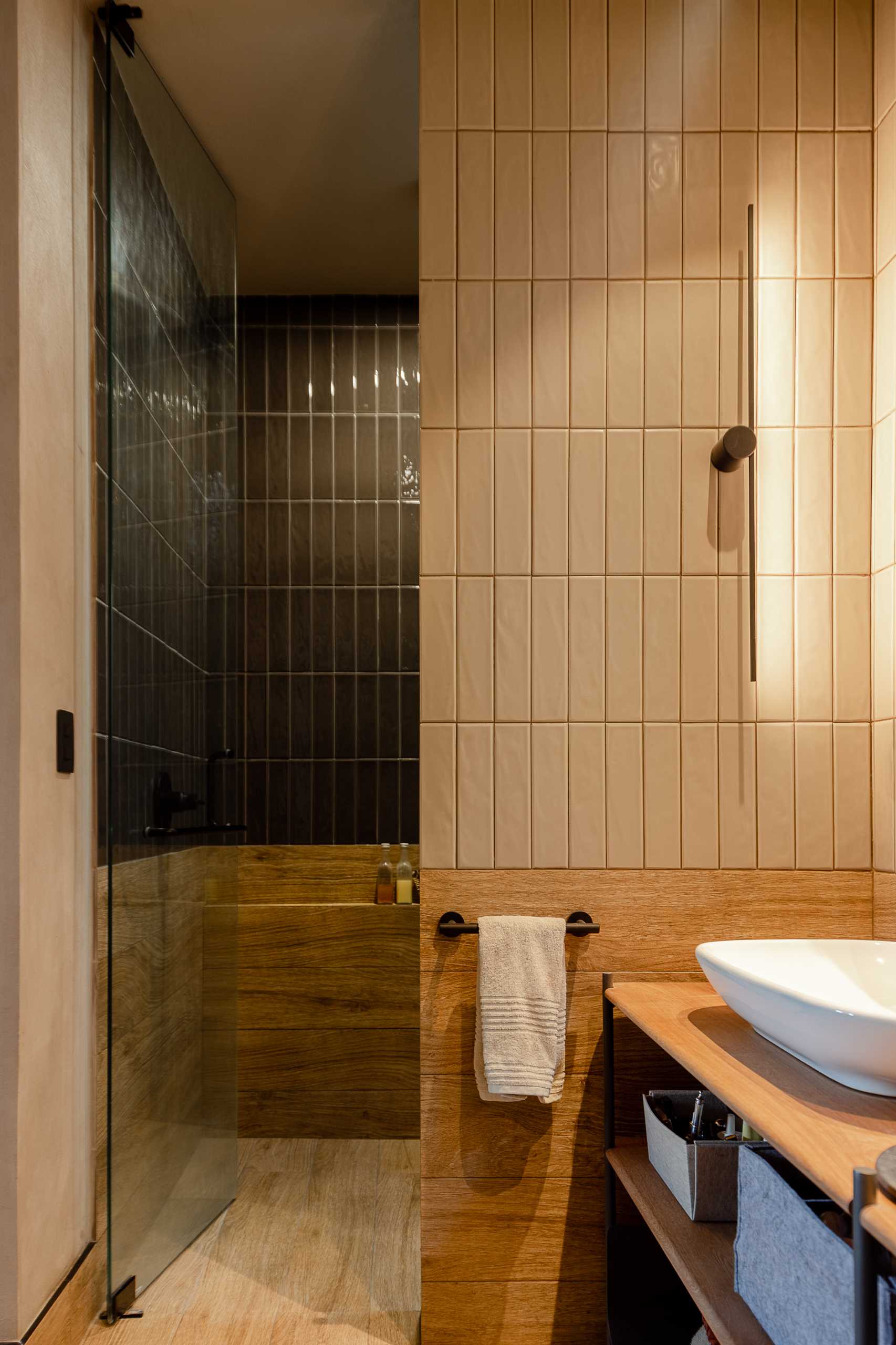 In another bathroom, the subway tiles have been laid vertically creating a sense of height, while wood cabinetry and open shelving in the vanity create plenty of storage.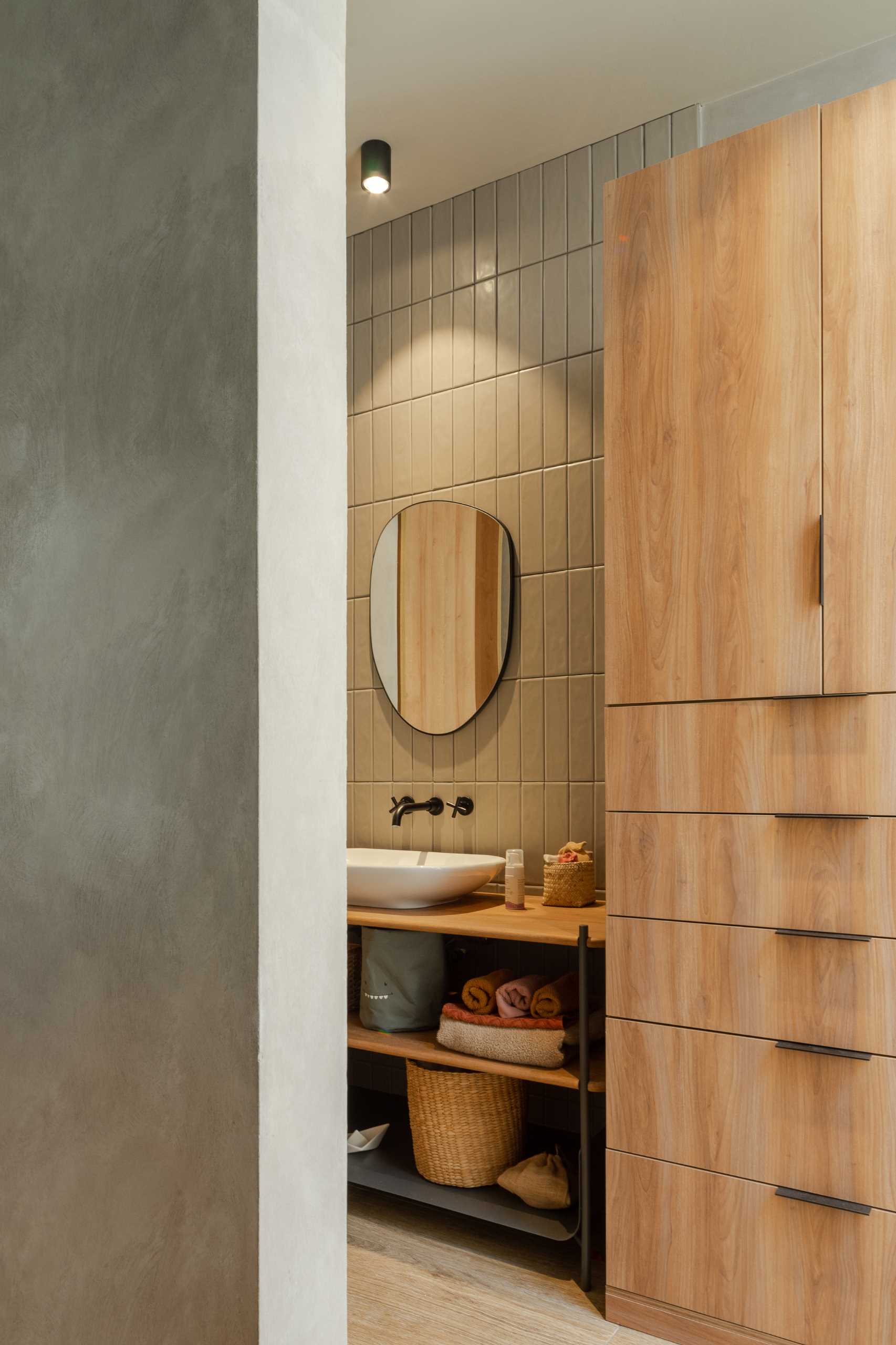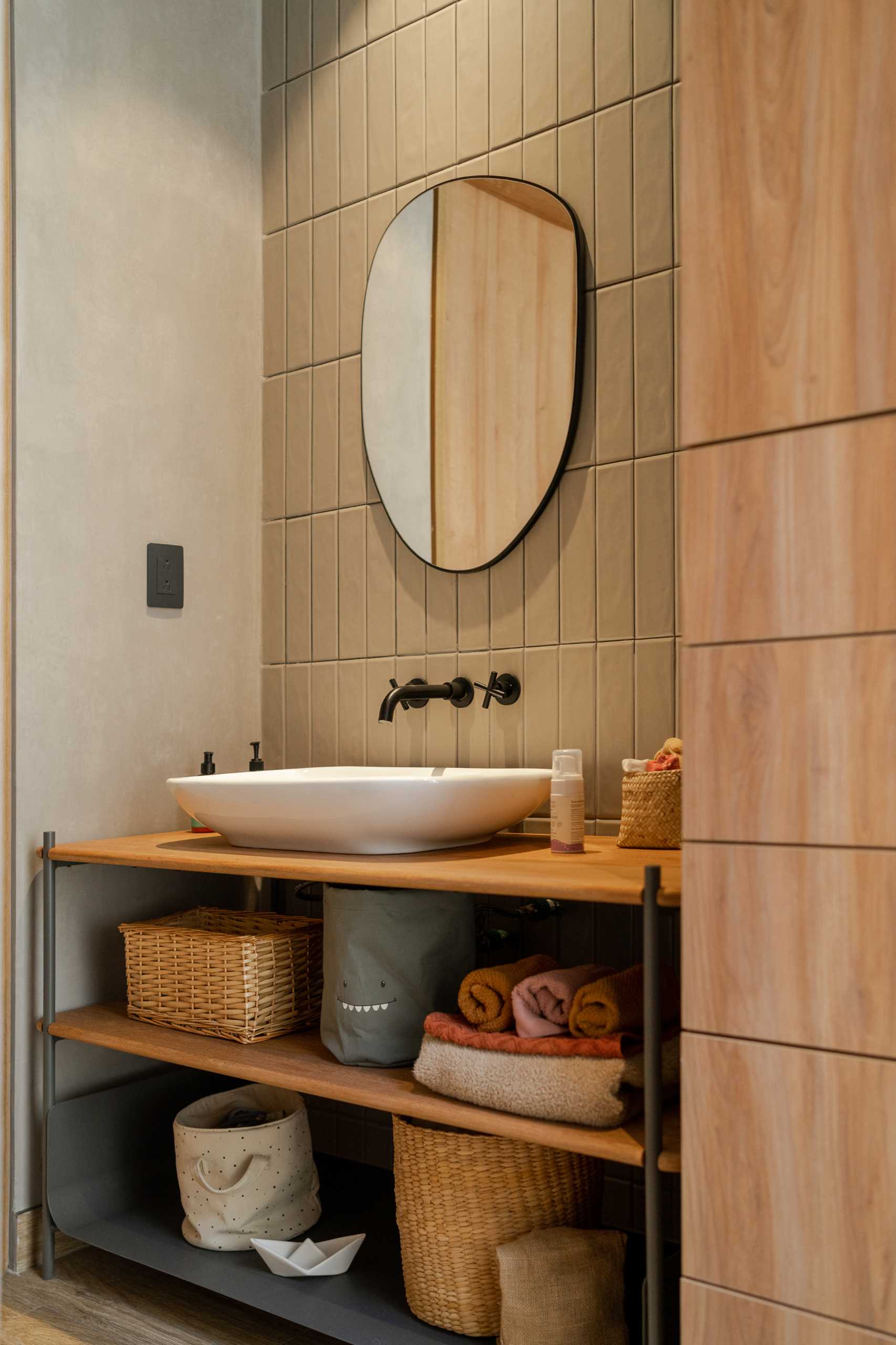 In the third bathroom, the green tiles provide a backdrop for the mirror and a cabinet with open shelving displays magazines and decor.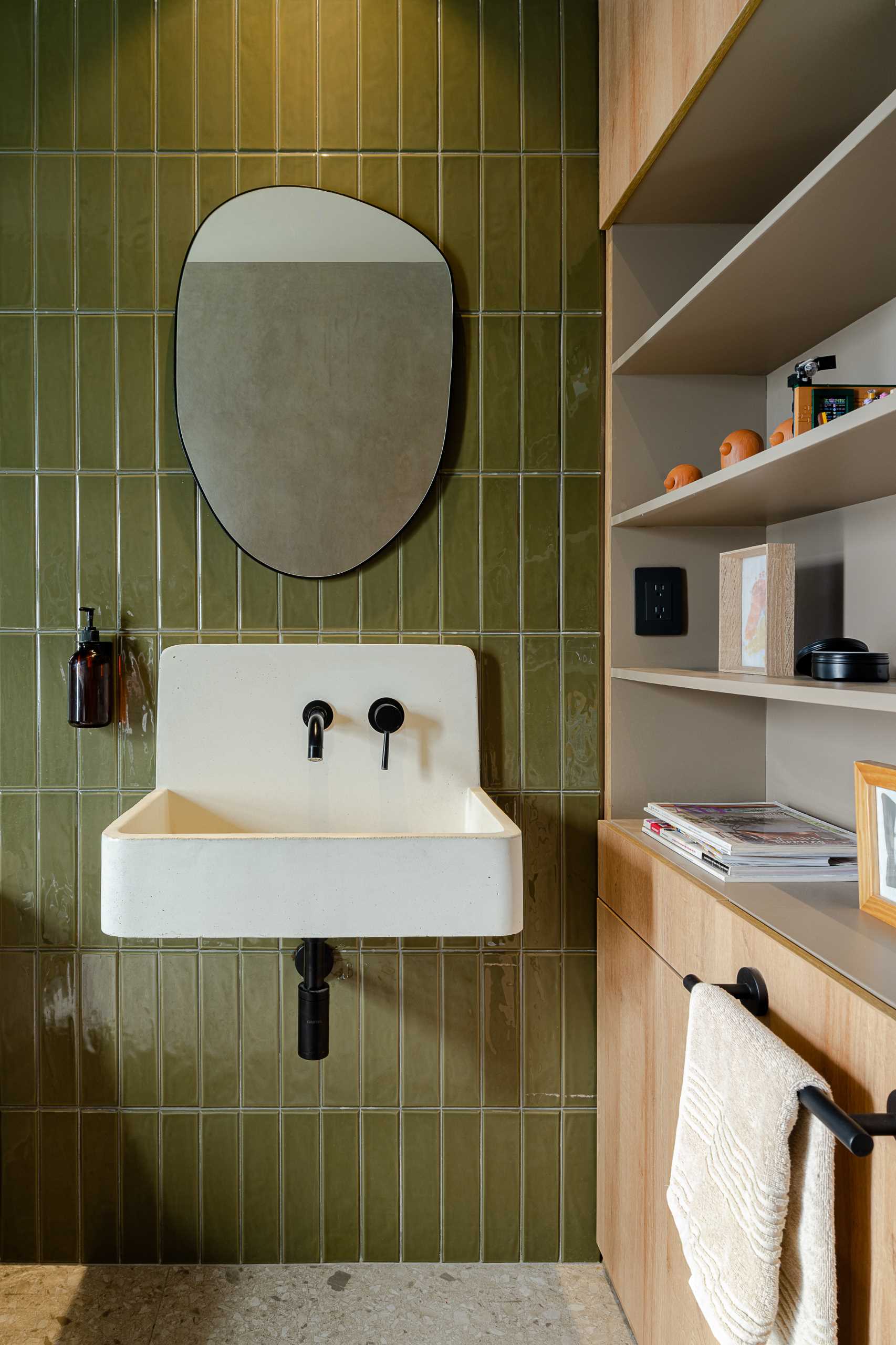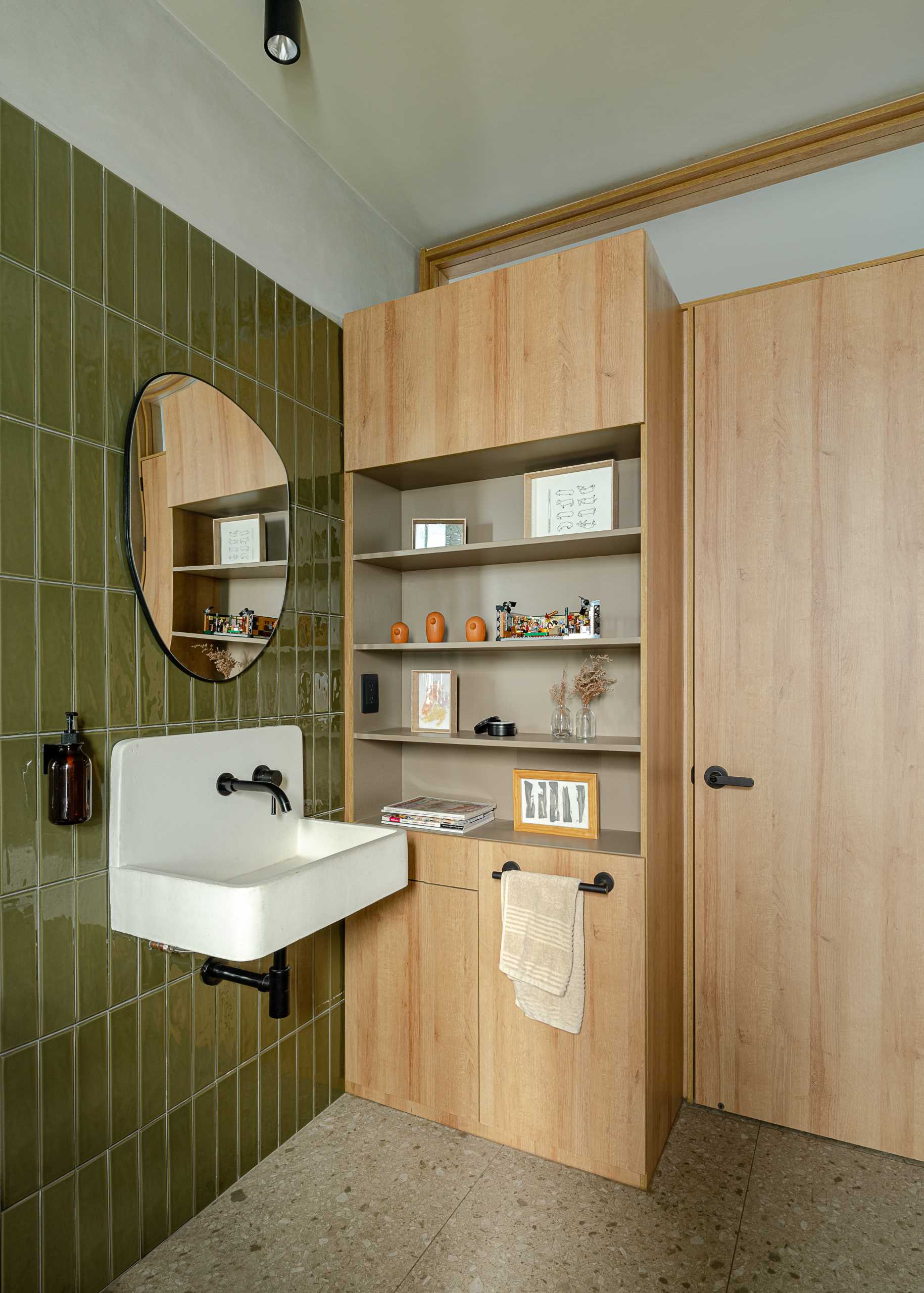 The home also has a bedroom decorated for a child, with plenty of open space to play.
Here's a look at the home from above and the floor plan, which shows the irregularly shaped lot and the layout.