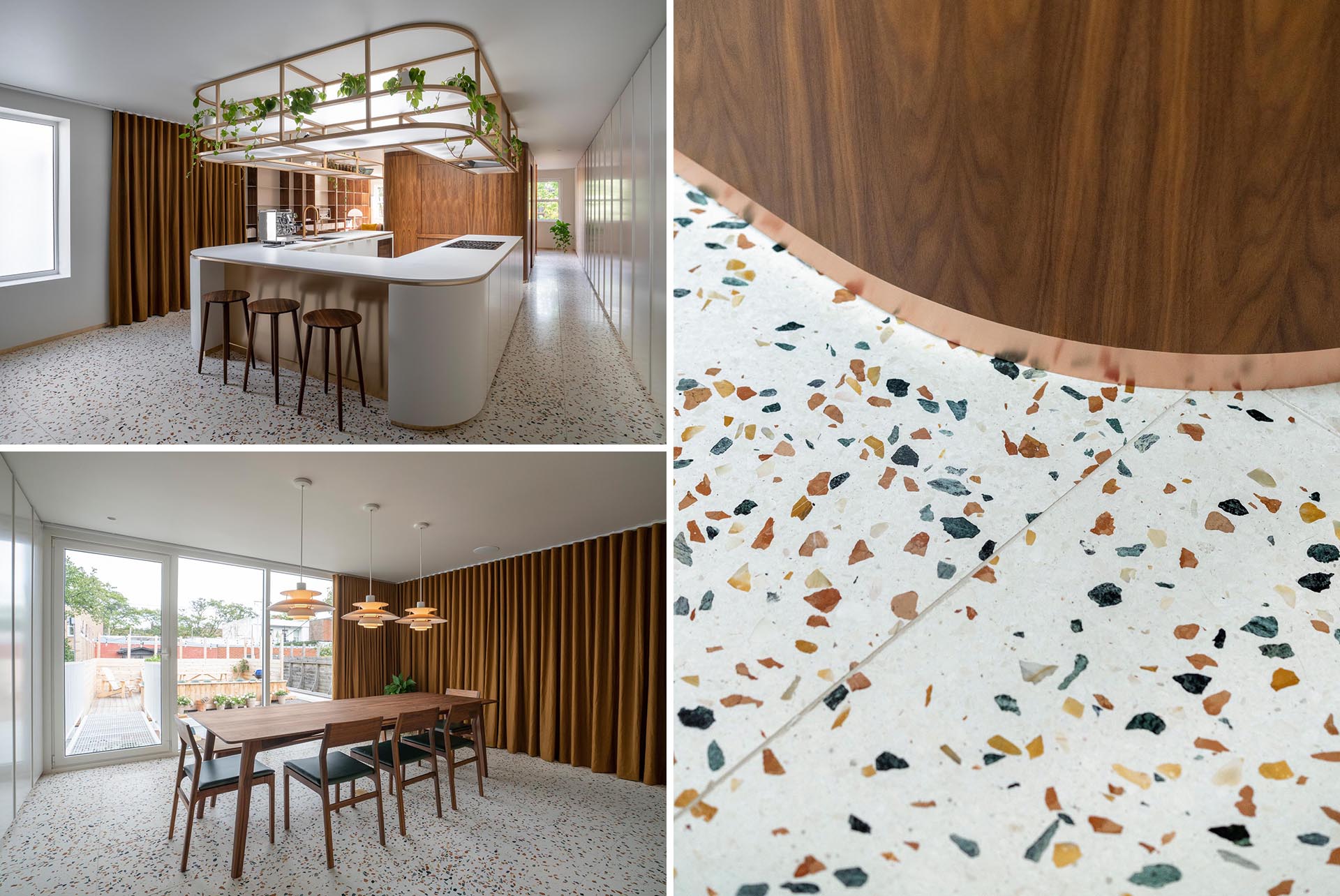 Marie-Josée Dupont and Olivier Blouin of architecture and design firm Dupont Blouin have recently completed the renovation of a triplex in Montreal, Canada, that involved turning the interior into a single-family home.
A unique design element found in the new interior is the colorful terrazzo slab that adorns all the floors brings a joyful and playful character to the space.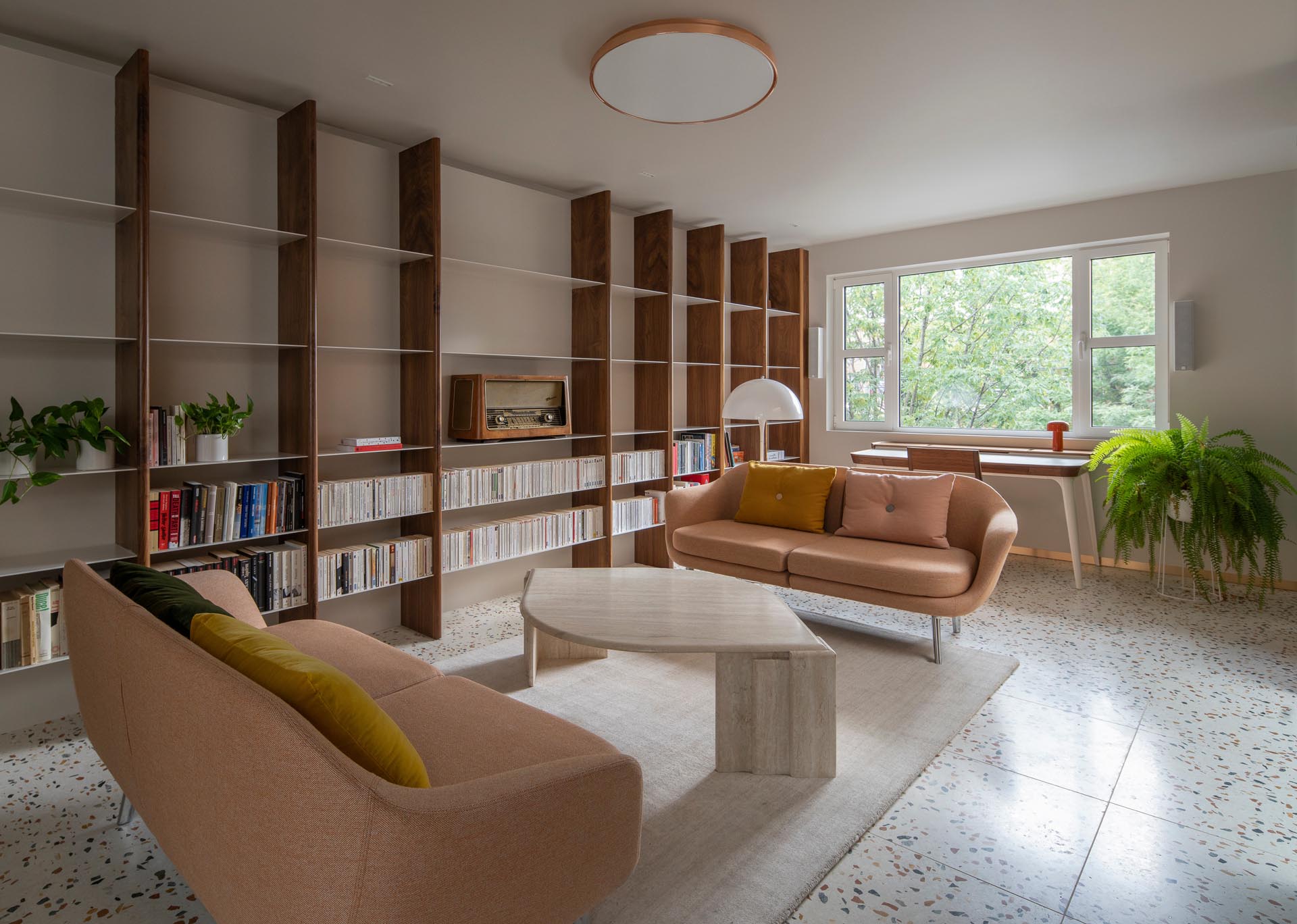 The terrazzo flooring can be found in a variety of rooms, like the kitchen, dining room, living room, master bedroom, and master bathroom.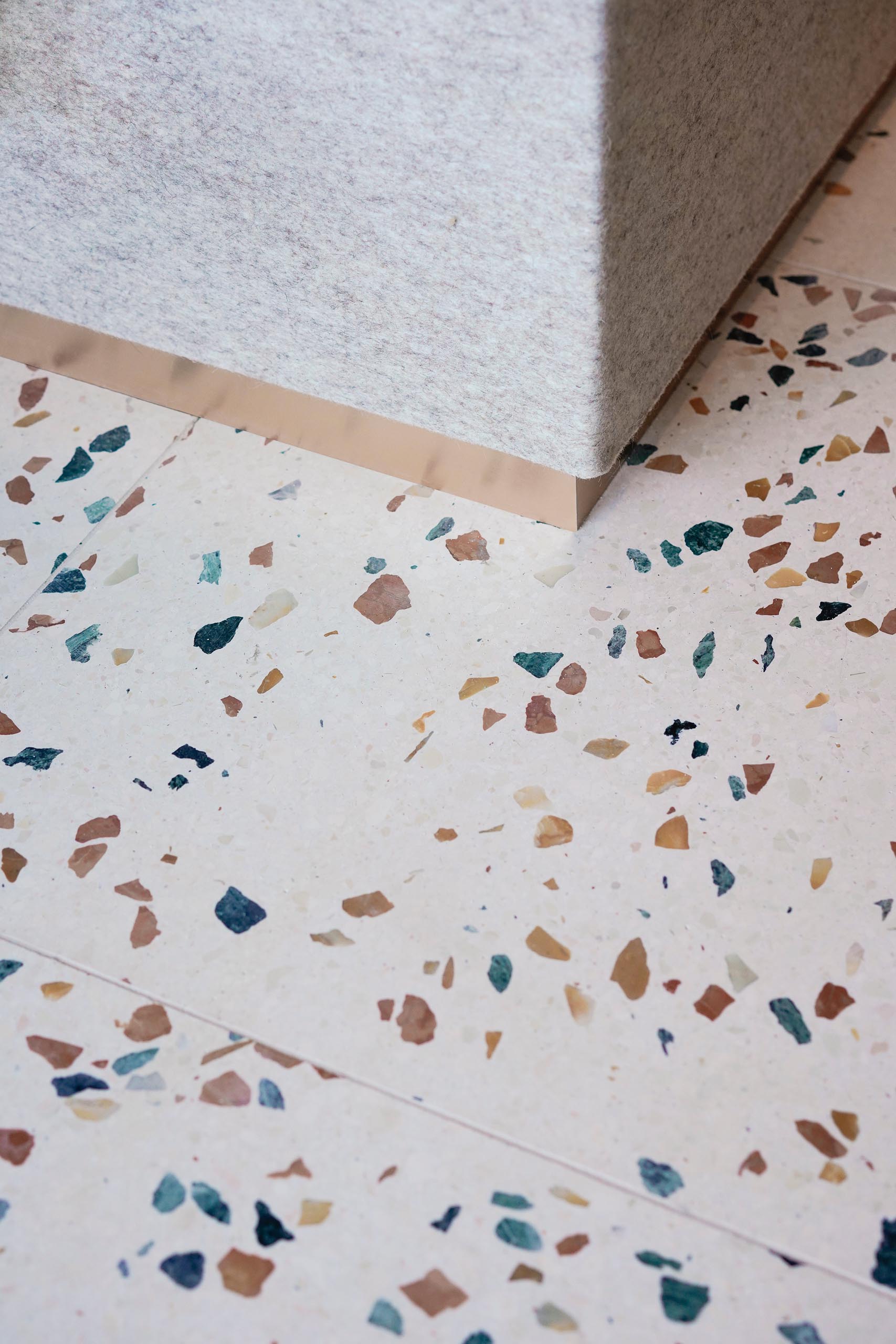 The different colors in the flooring complement the different materials of the interior, magnifying each of the chosen materials, from the copper baseboards to the walnut walls.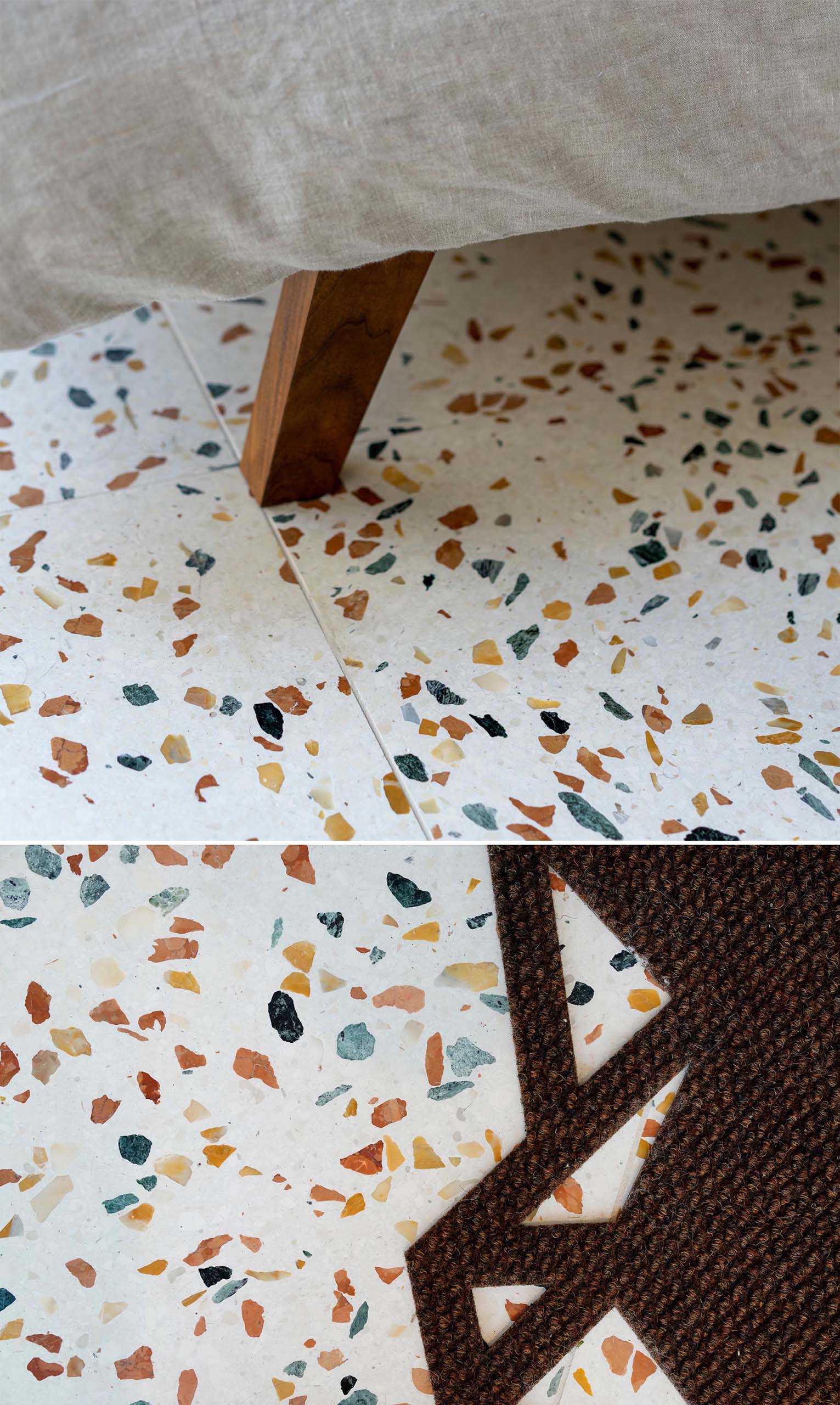 Let's take a look at the other design elements in the home…
Connecting the various levels of the home is a central module clad in walnut that houses the staircase and a small powder room.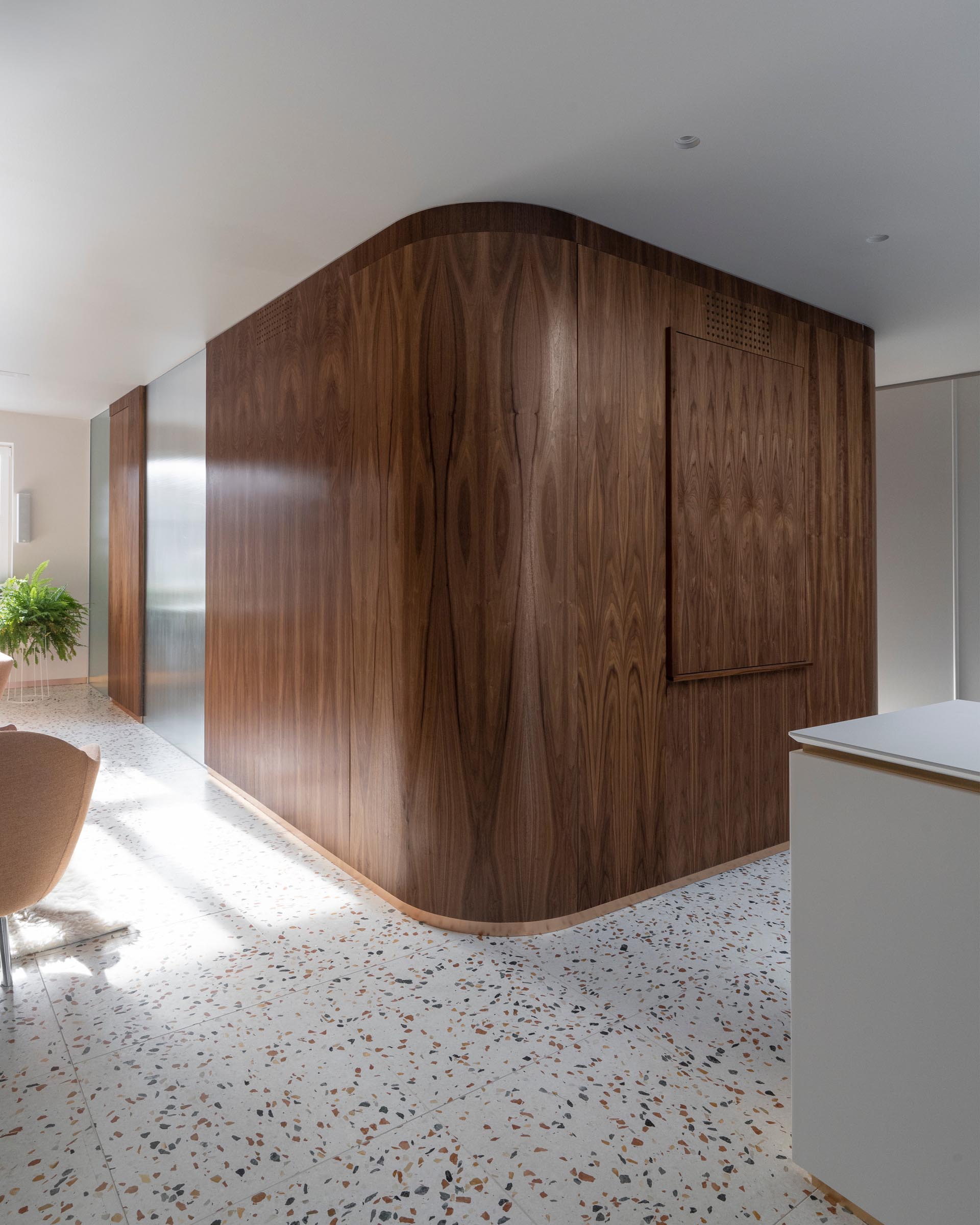 The powder room features smoked glass, copper faucets, Italian pedestal washbasin, and terracotta ceramics reminiscent of upholstered leather to create a chic appearance.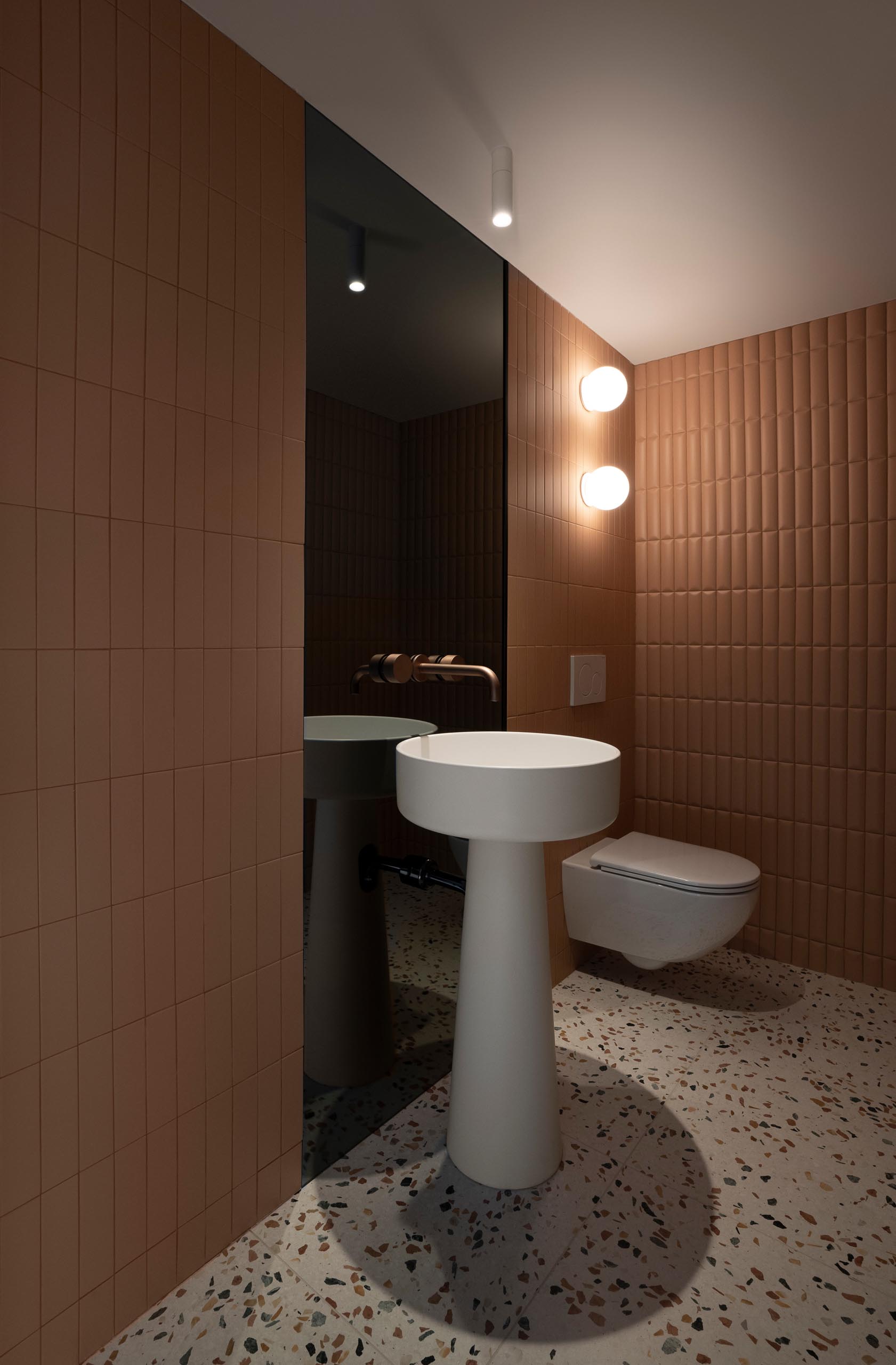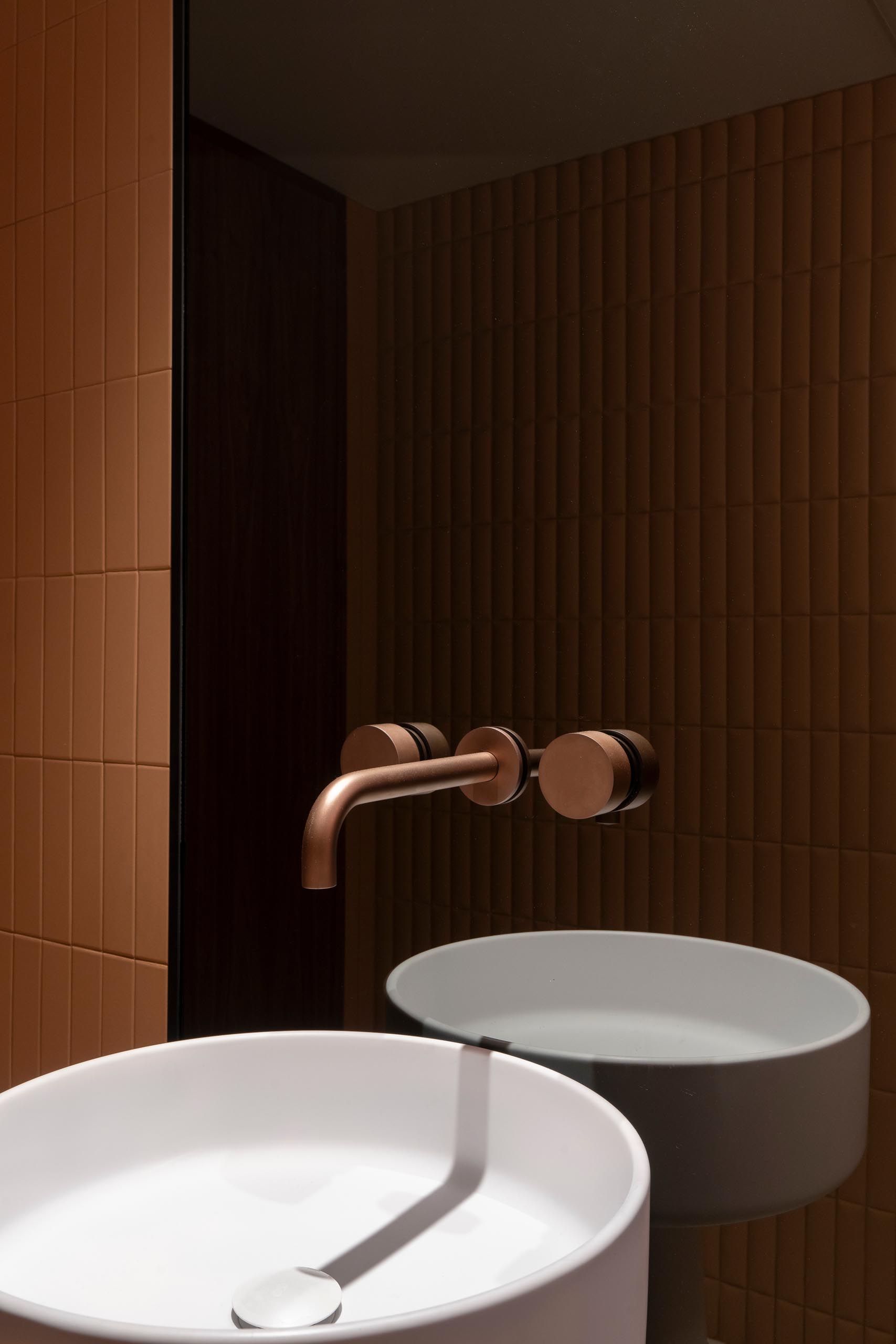 The U-shaped kitchen has an elegantly curved countertop with matching upper shelves that are open for easy access. During the day, the kitchen is bathed in natural light thanks to the skylight above the kitchen and the large bay windows nearby. At night, curtains can be drawn to create a space that takes on the appearance of a speakeasy.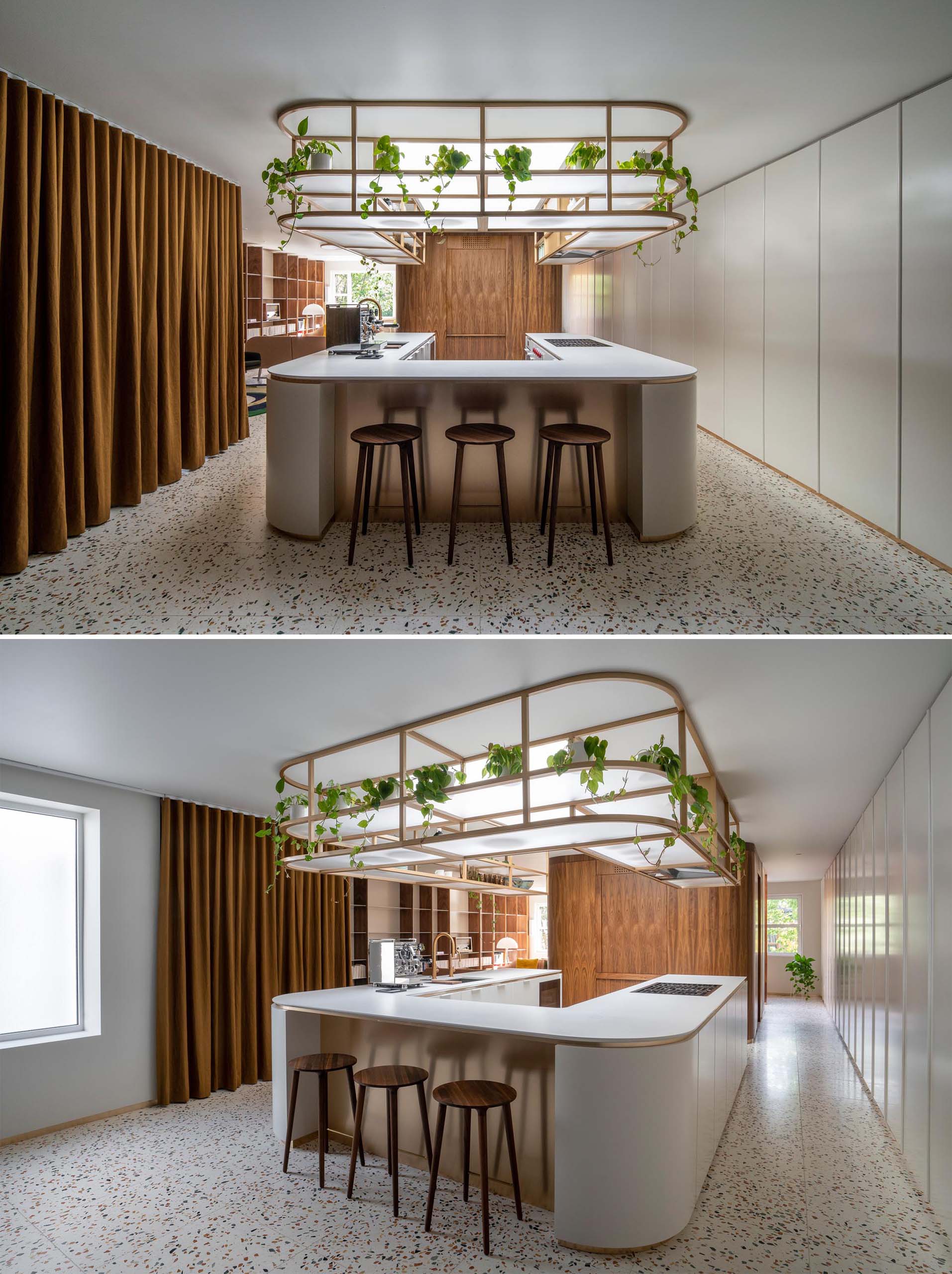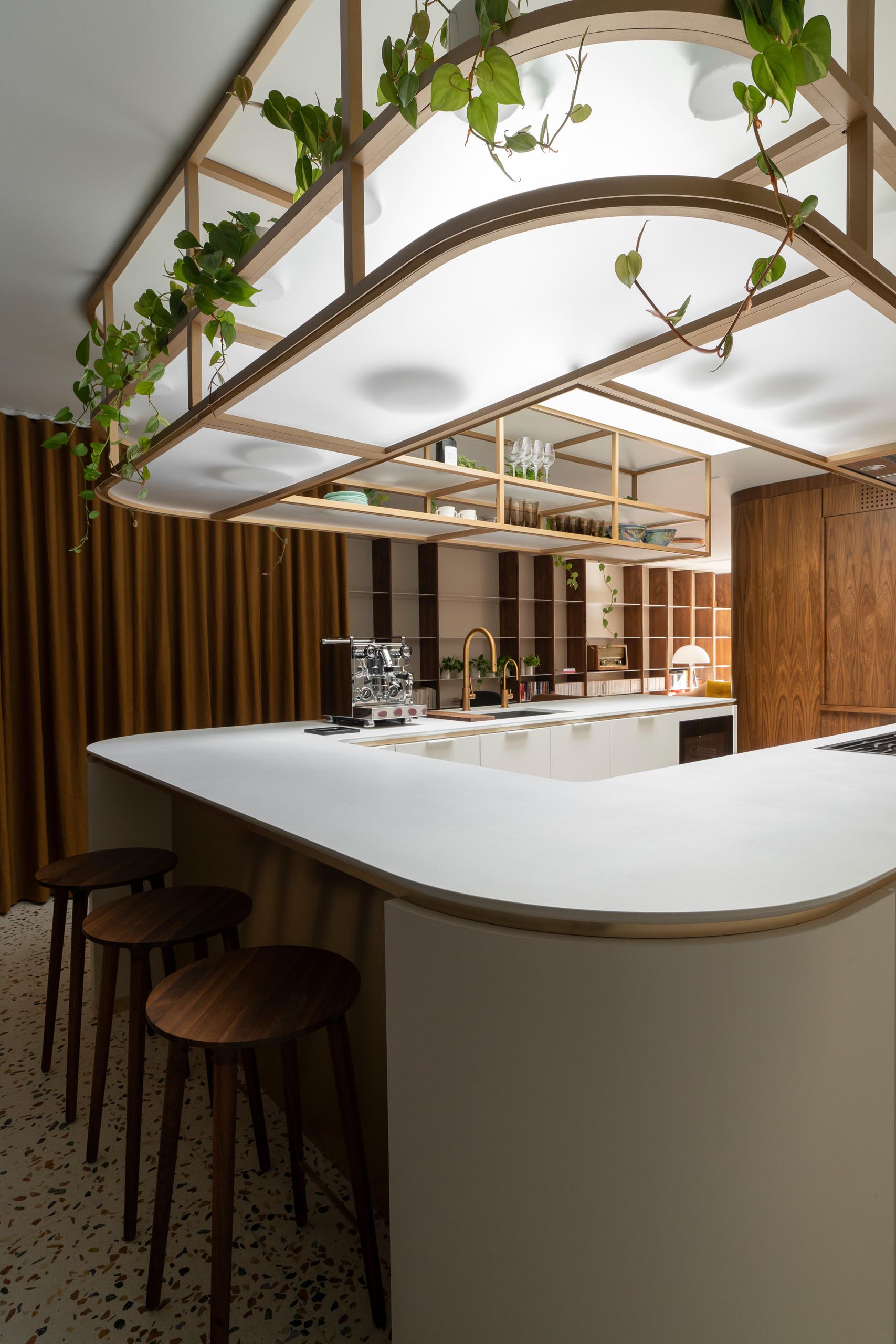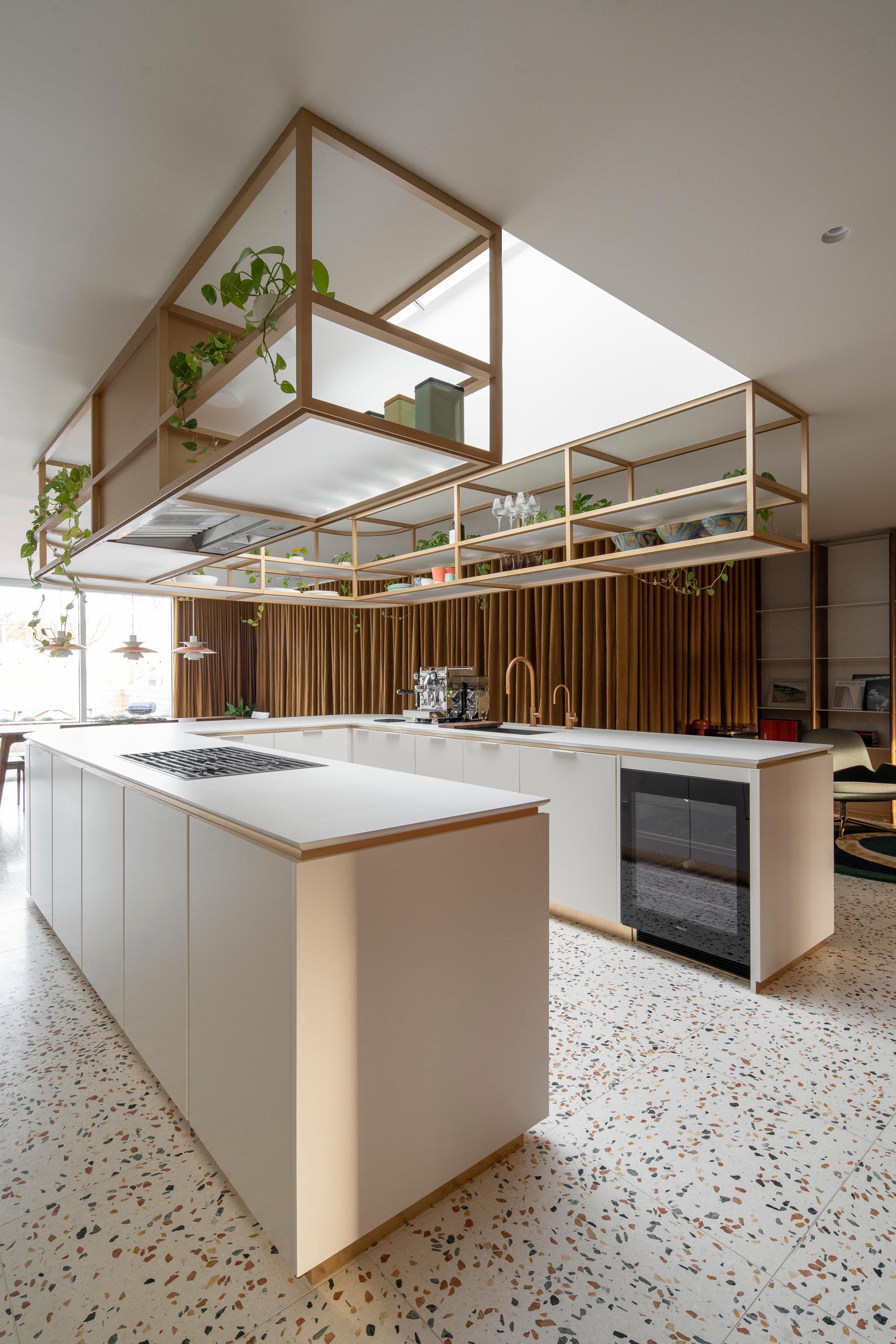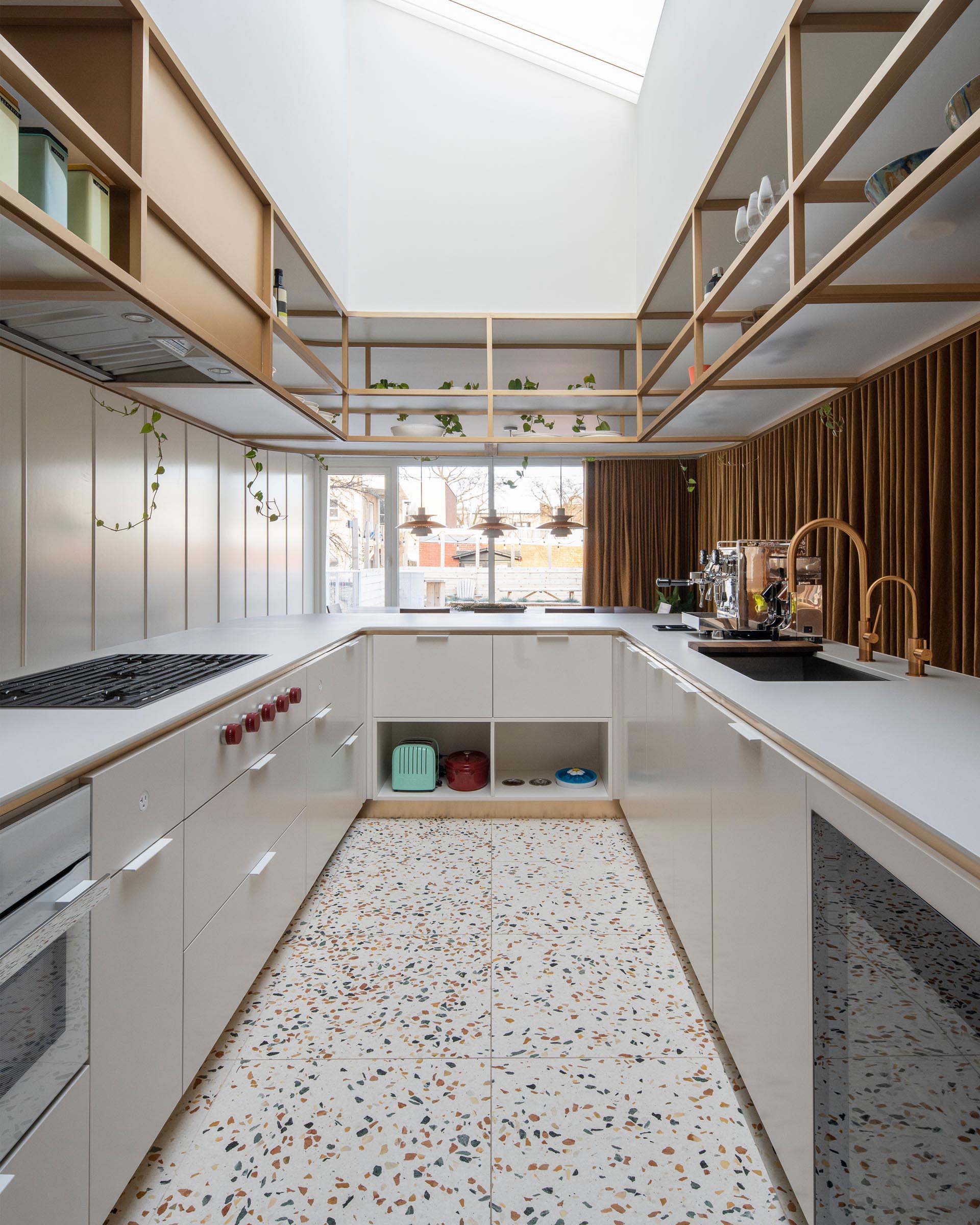 The dining room, which is located by the kitchen, has three pendant lights hanging above a wood dining table that's surrounded by matching wood chairs with black seats.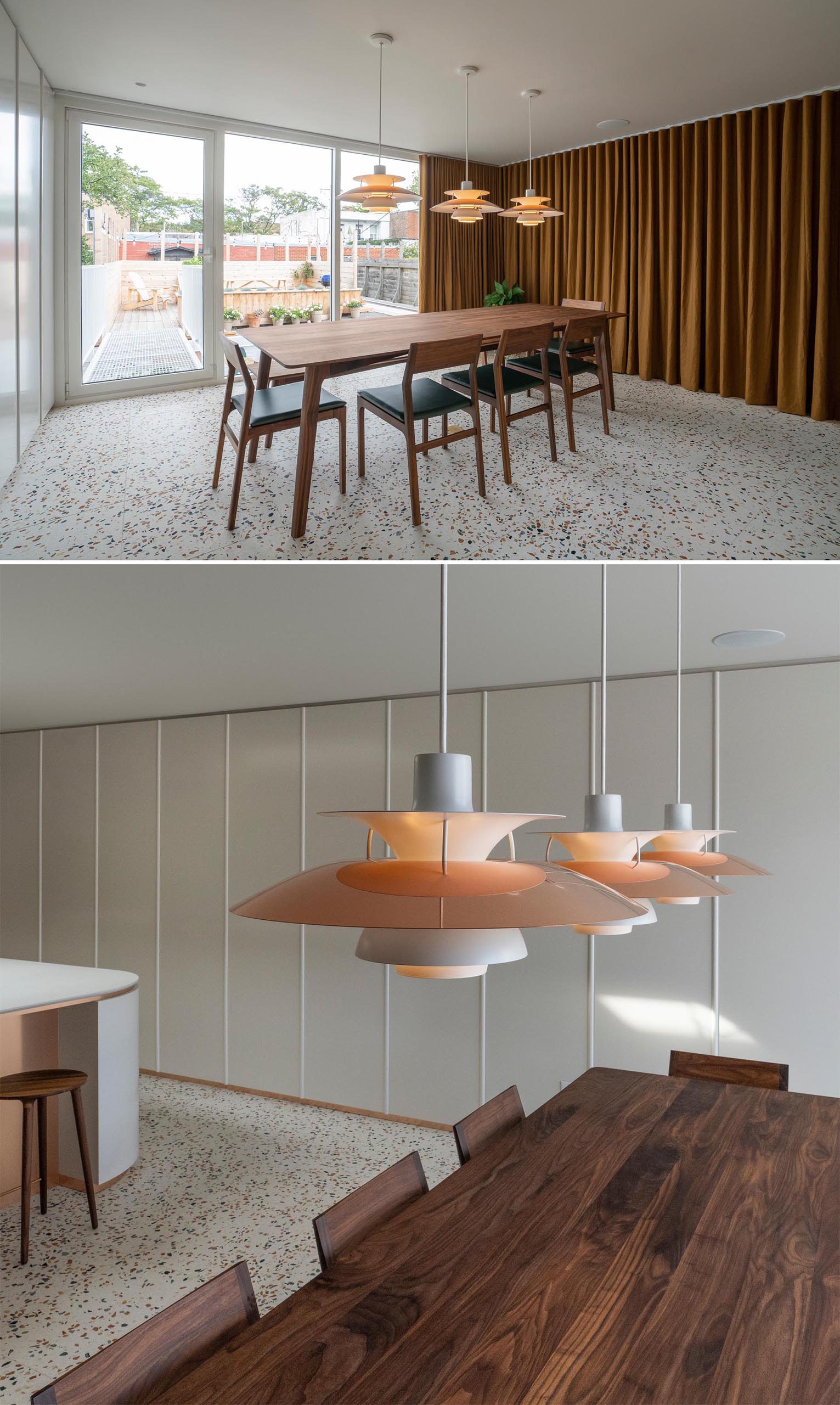 The living room receives plenty of natural light, while a custom wood and metal shelving unit covers the entire wall and expands through to a secondary seating area with a colorful rug and record player.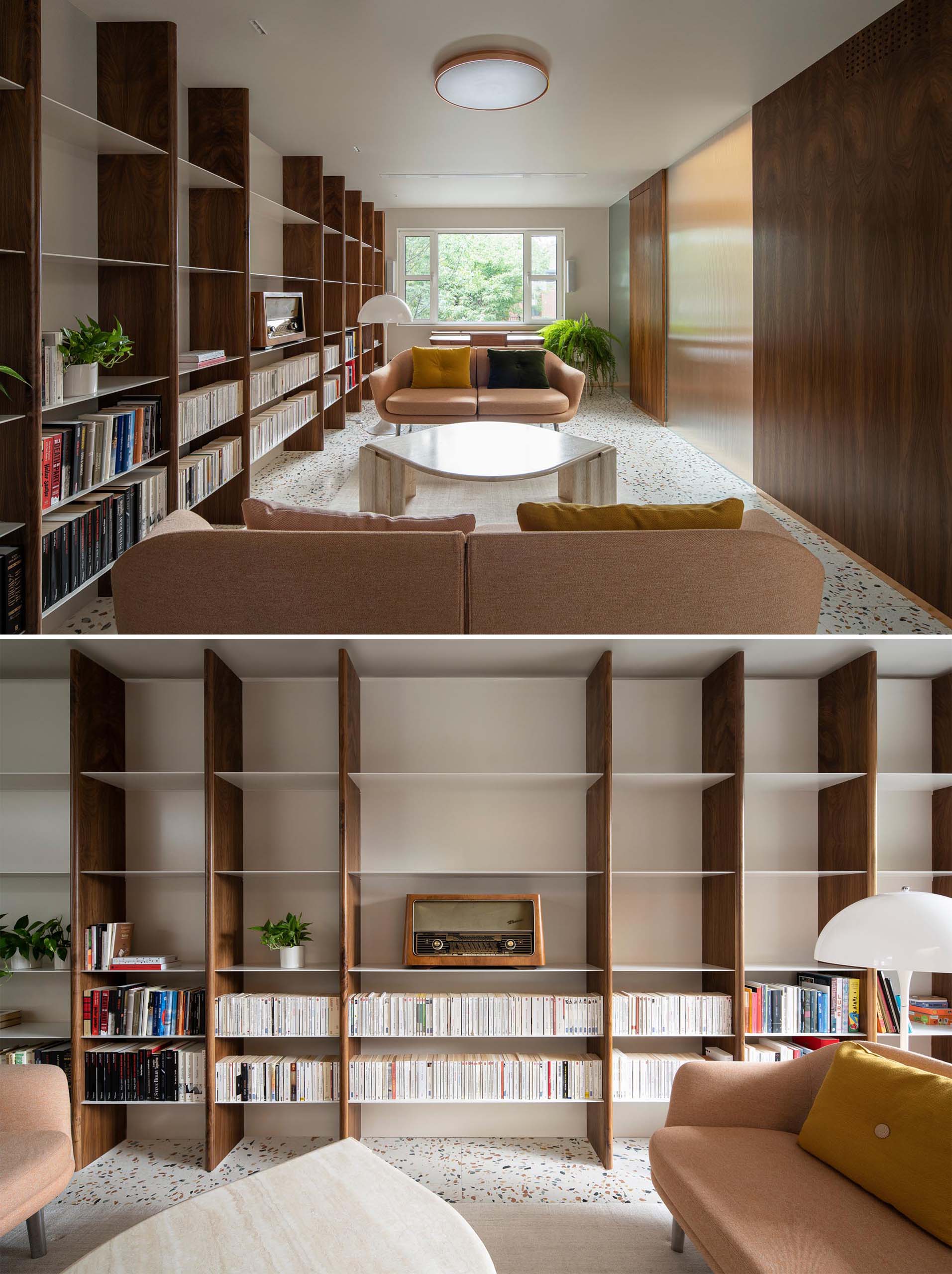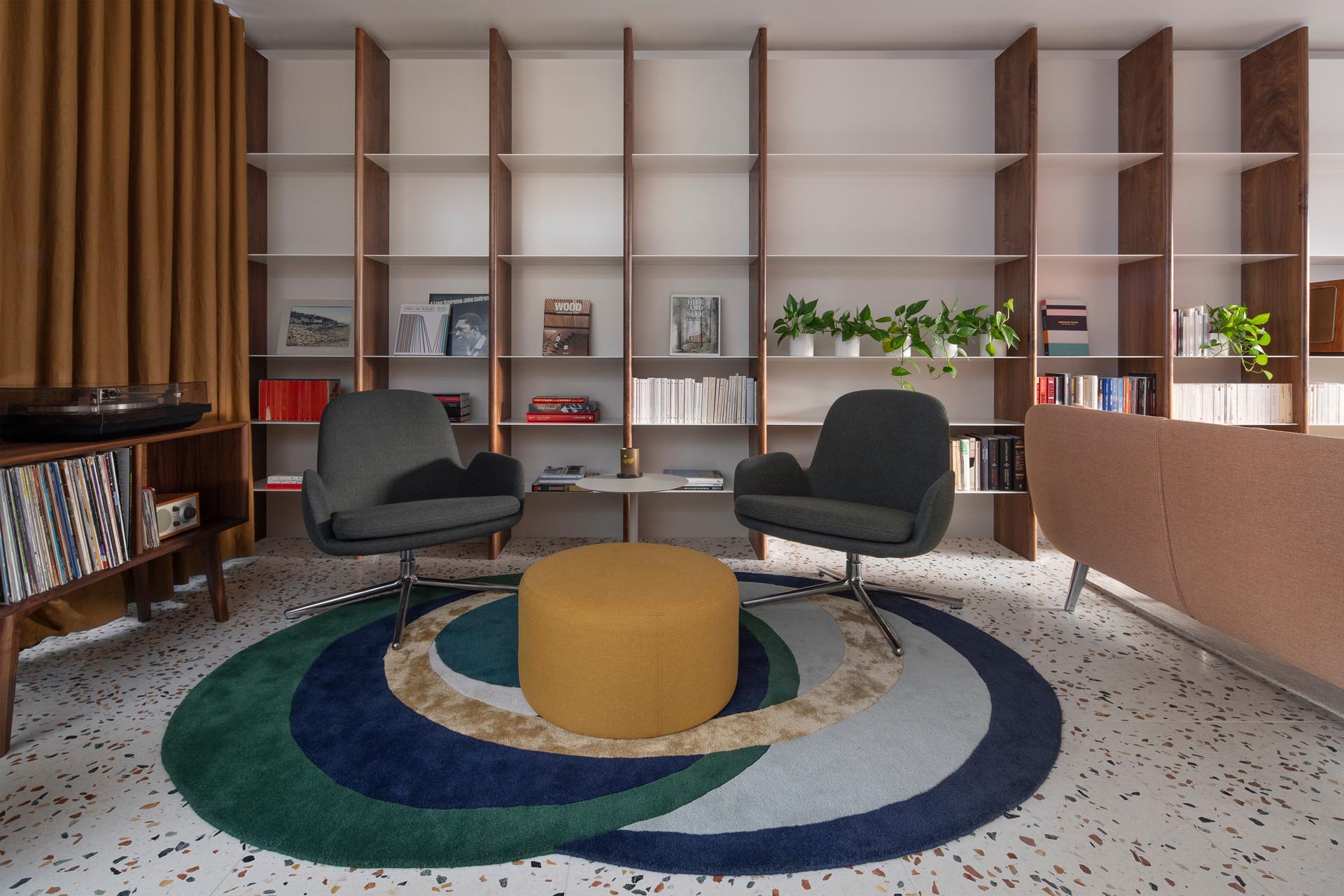 In the master bedroom, the furnishings have been kept minimal, however, a glass door opens to a private courtyard with a fun and colorful mural by artist Marc-Olivier Lamothe.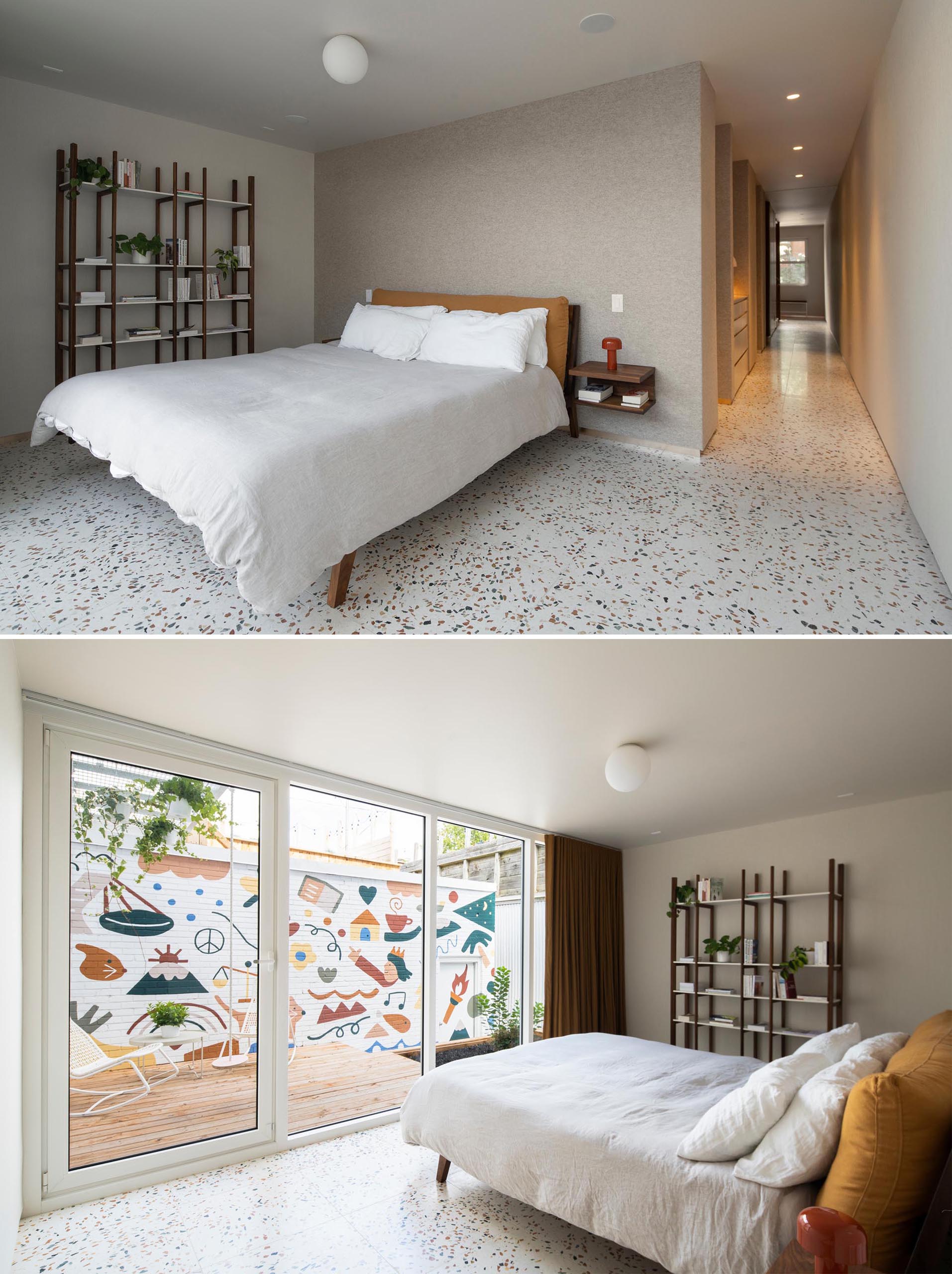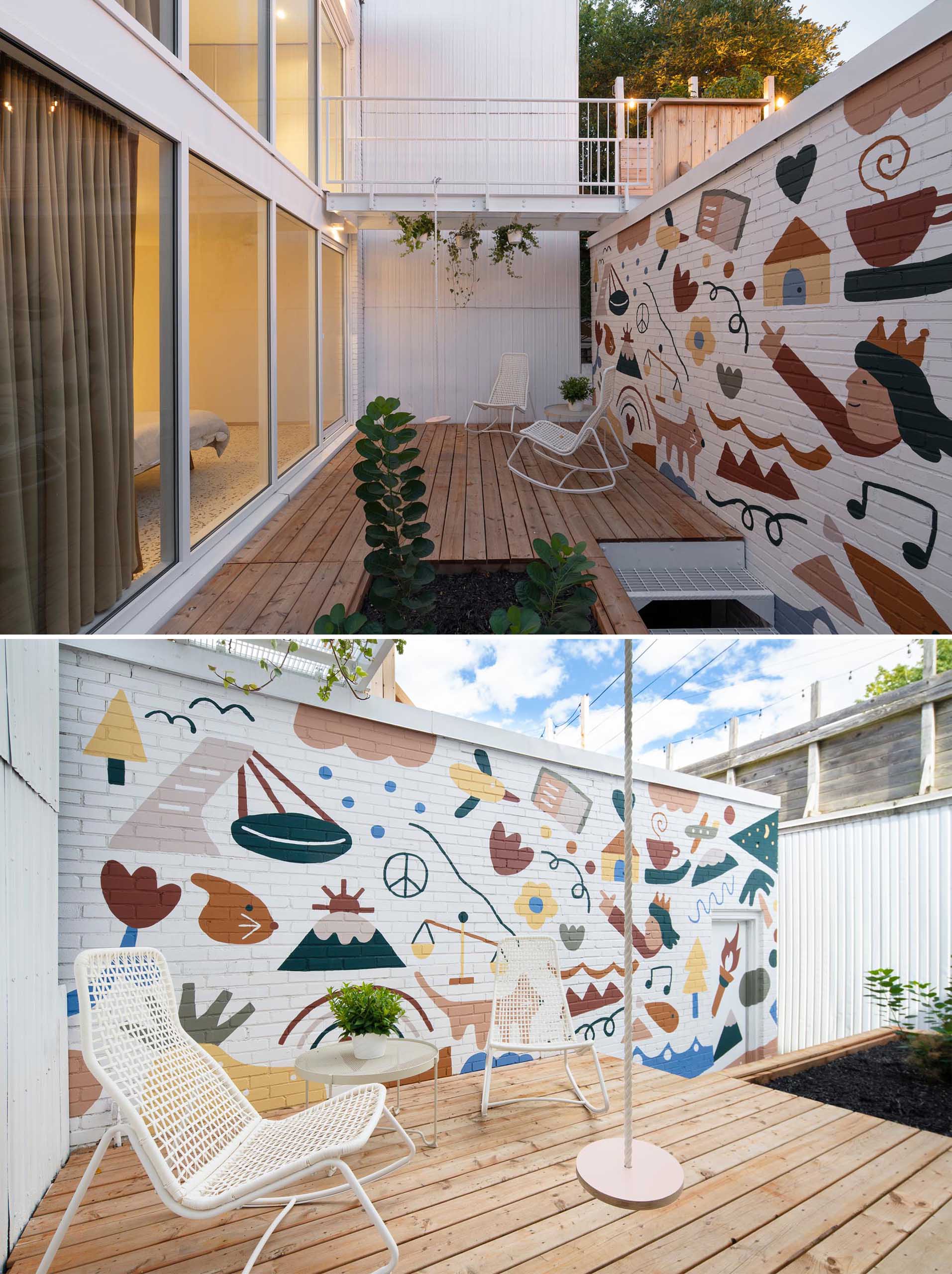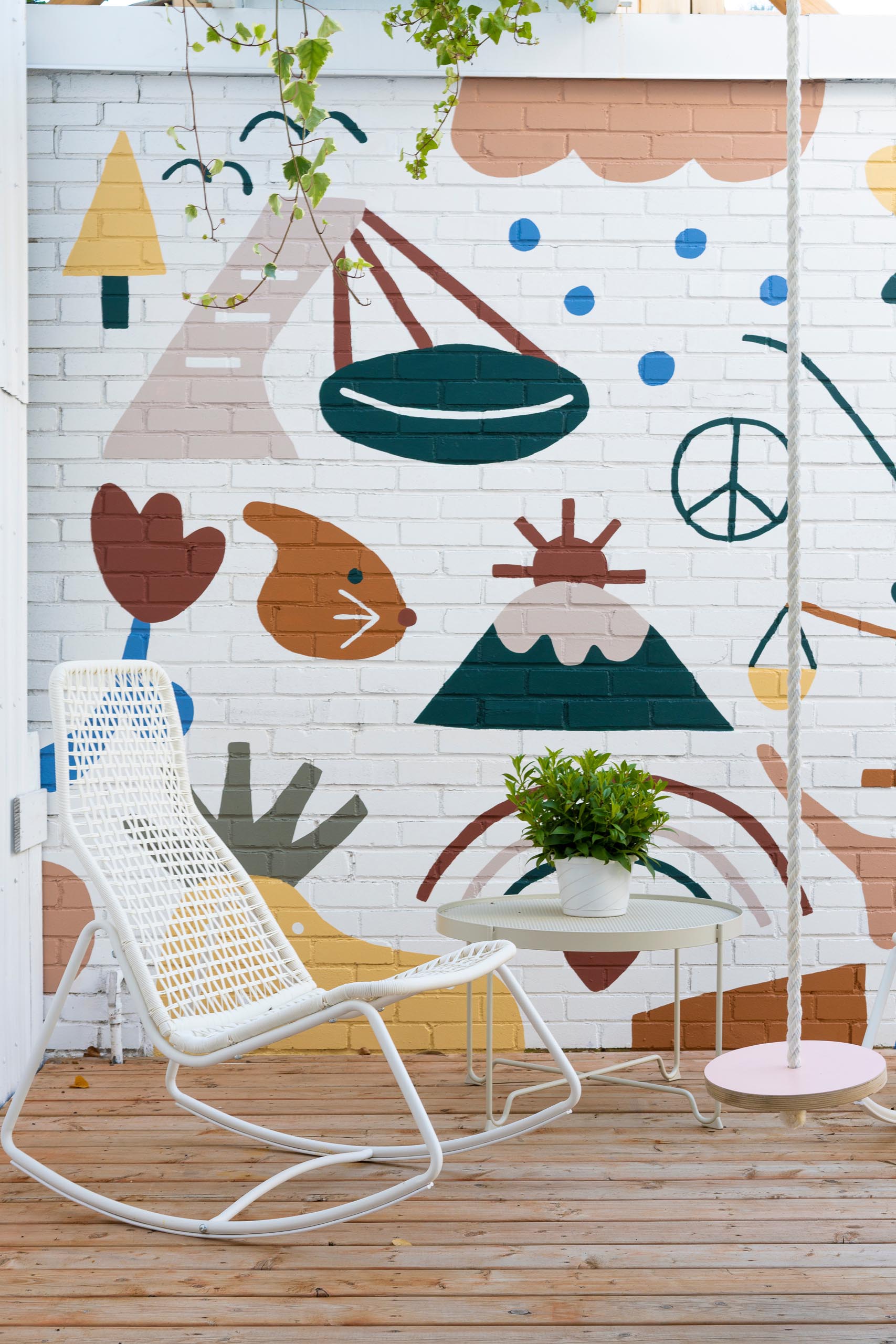 In the master bathroom, the Verde Saint-Denis marble countertop, emerald green sinks, and warm natural felt walls also harmonize with the terrazzo flooring.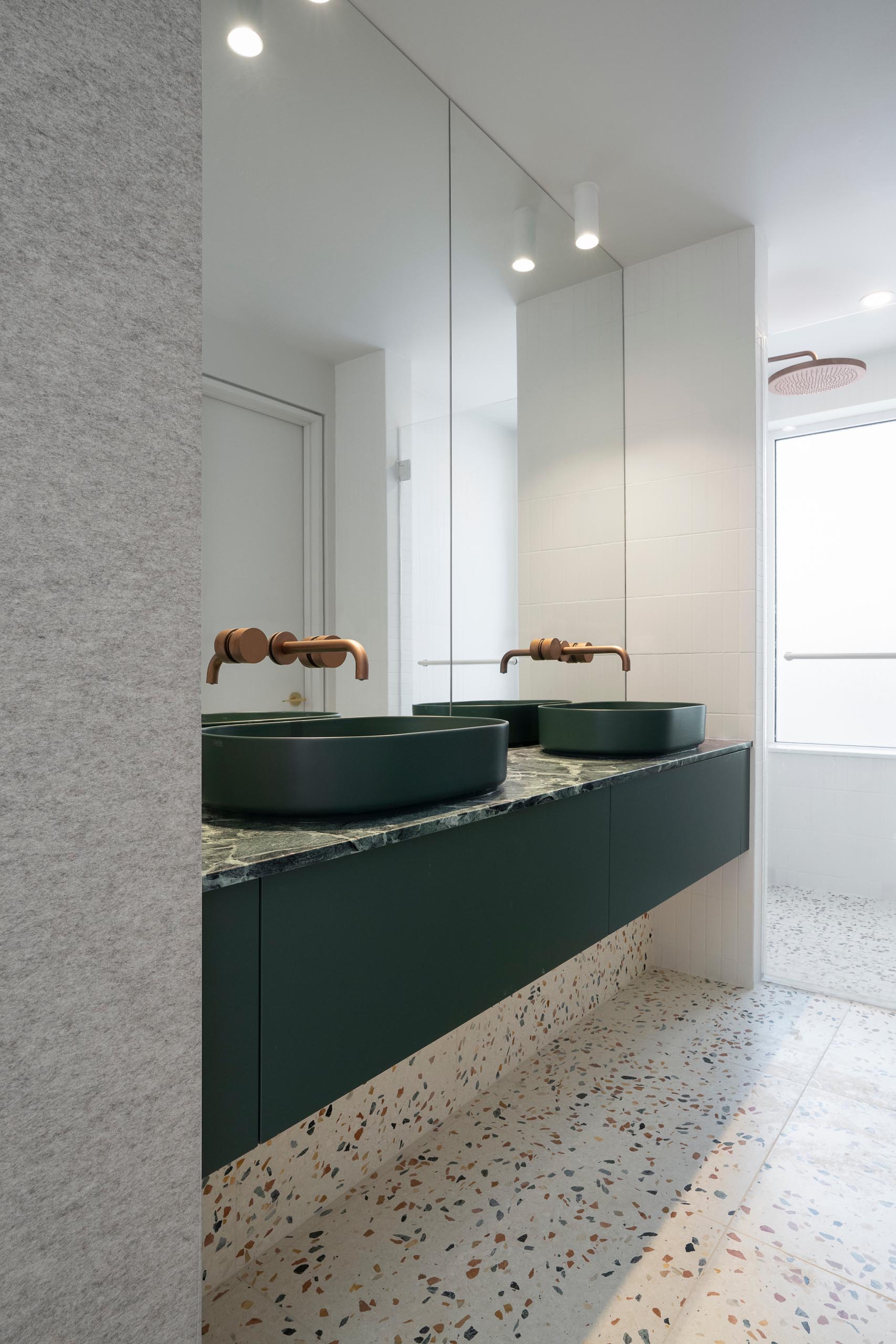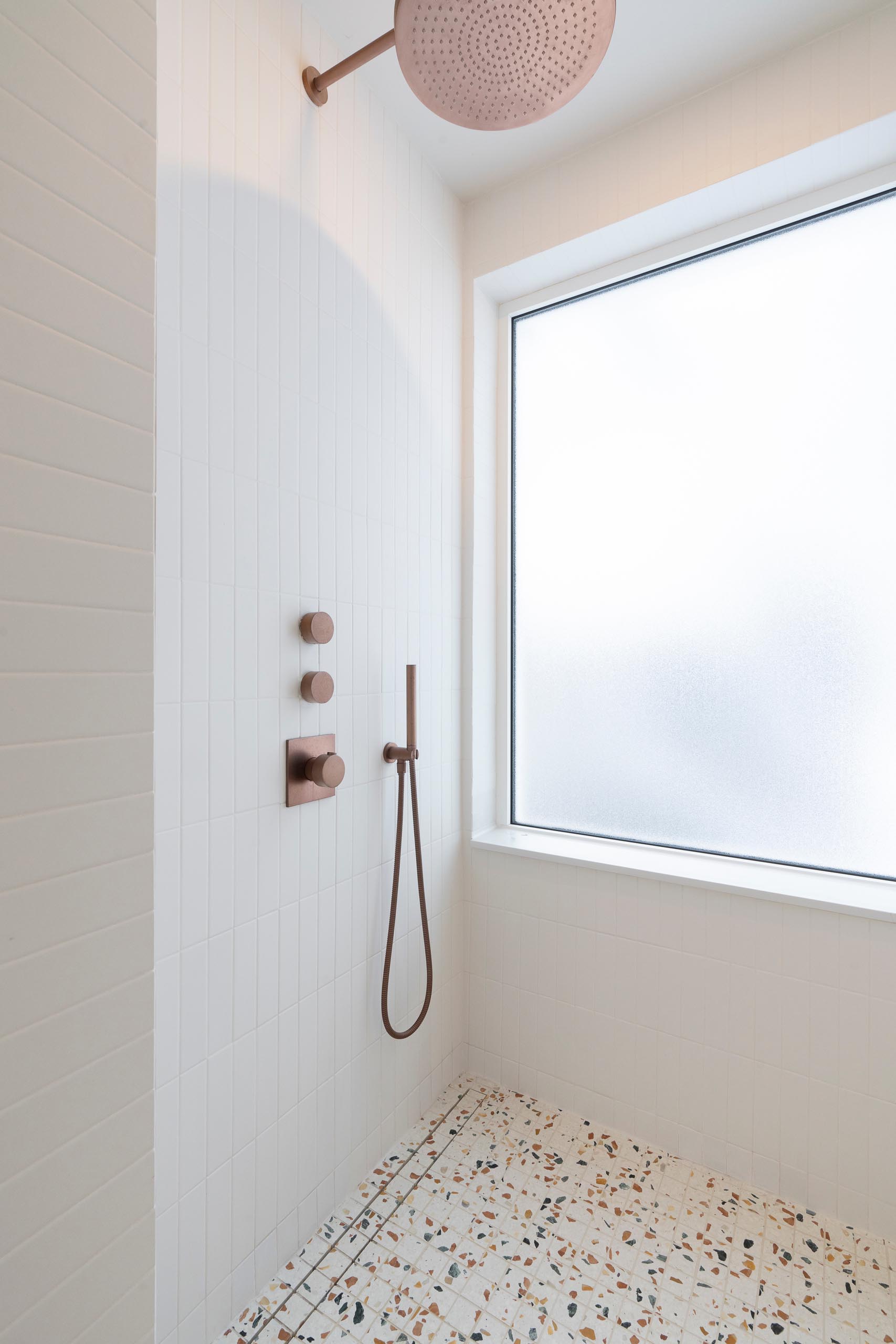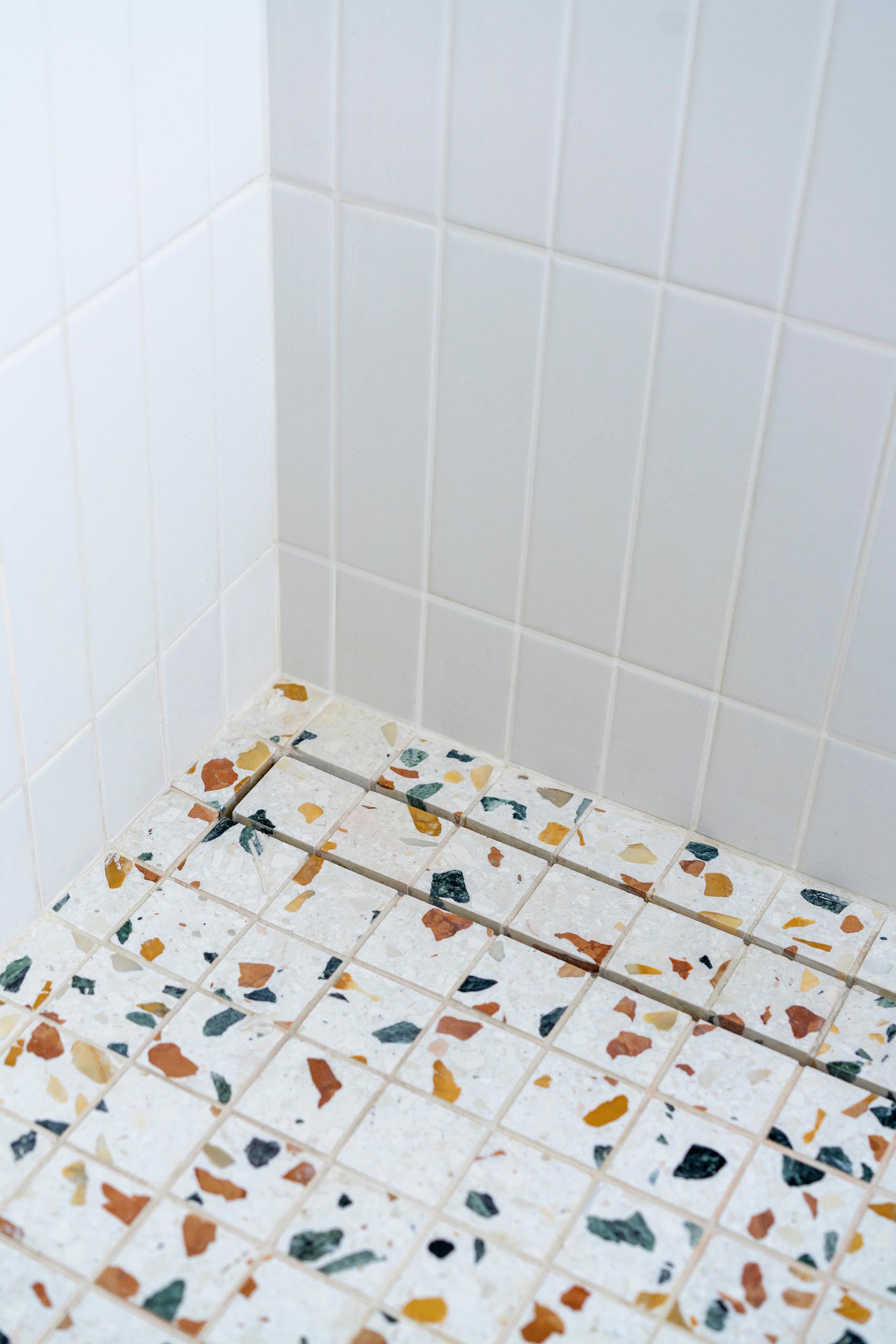 The home also has a basement with a combined TV room and playroom, and a kid's bedroom. Each of which features colors that tie back into the terrazzo flooring of the other levels.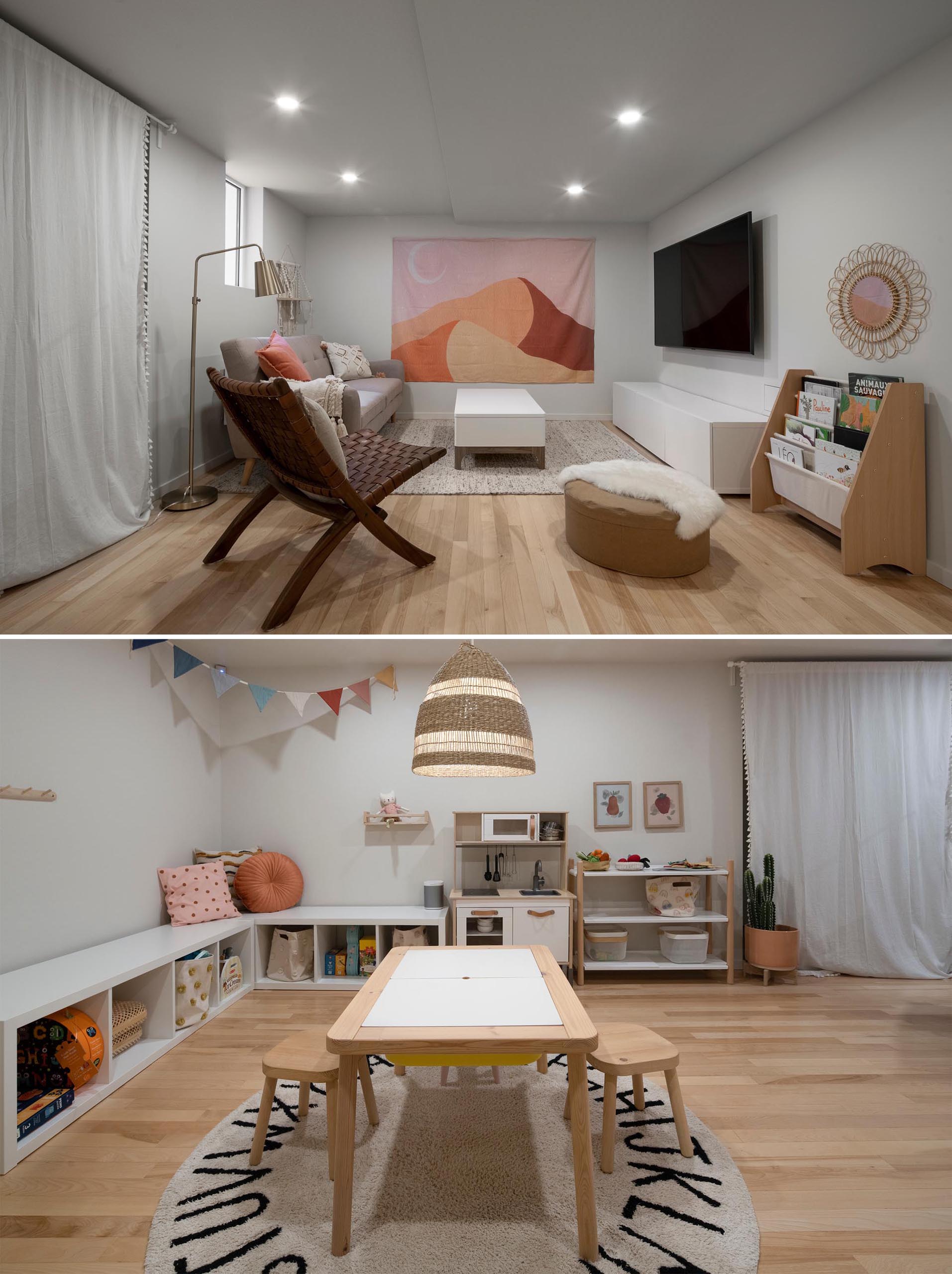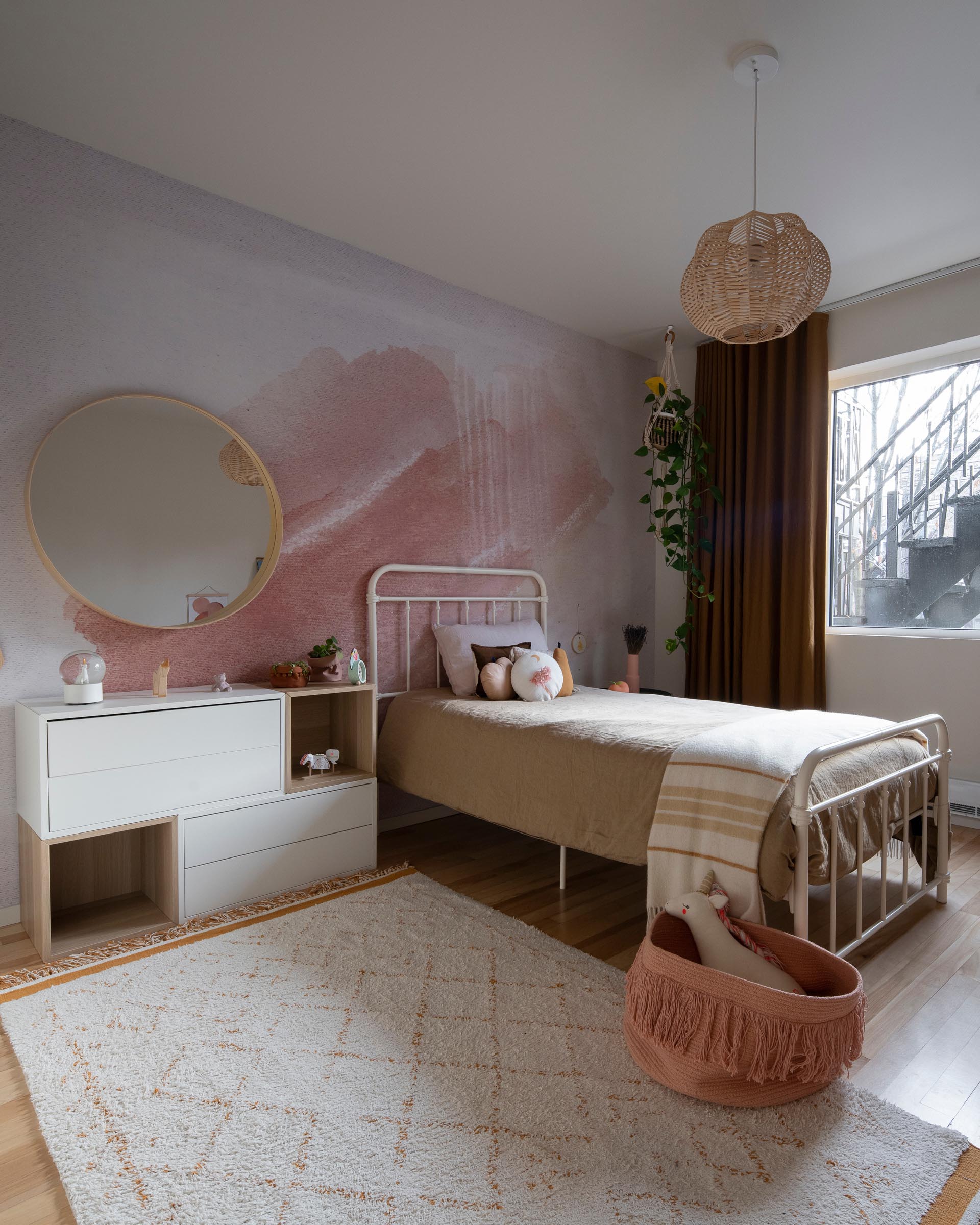 Photographer: Olivier Blouin | Architecture firm: Dupont Blouin | Architects/designer: Marie-Josée Dupont and Olivier Blouin | Audio and video: Quebec son | Kitchen consultant: Atelier Jakob | Mill Worker: Frank Minerva