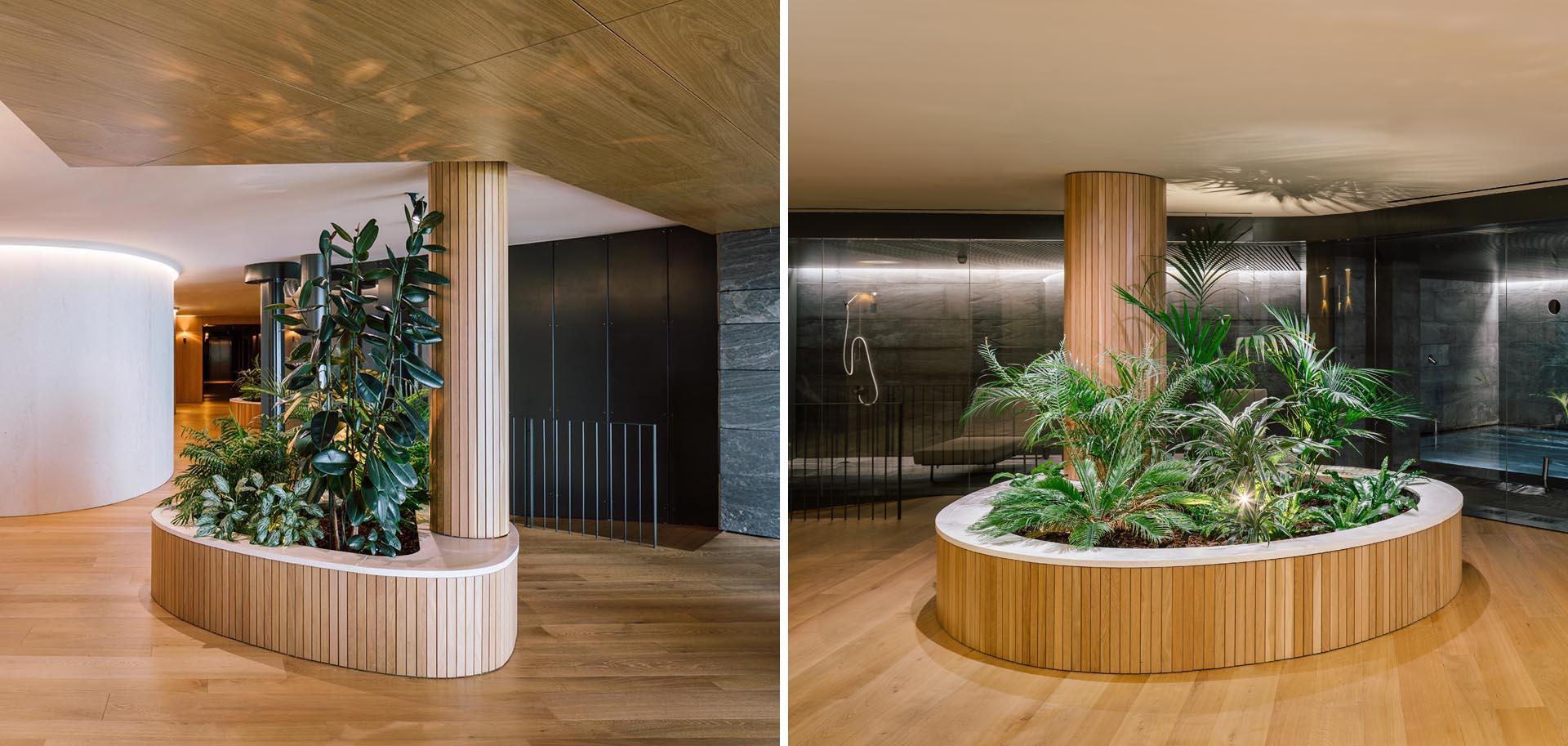 Architecture firm mecanismo has completed the Akelarre Boutique Hotel and Spa in Donosti, Spain, and included in the design of the spa, are planters that incorporate structural columns.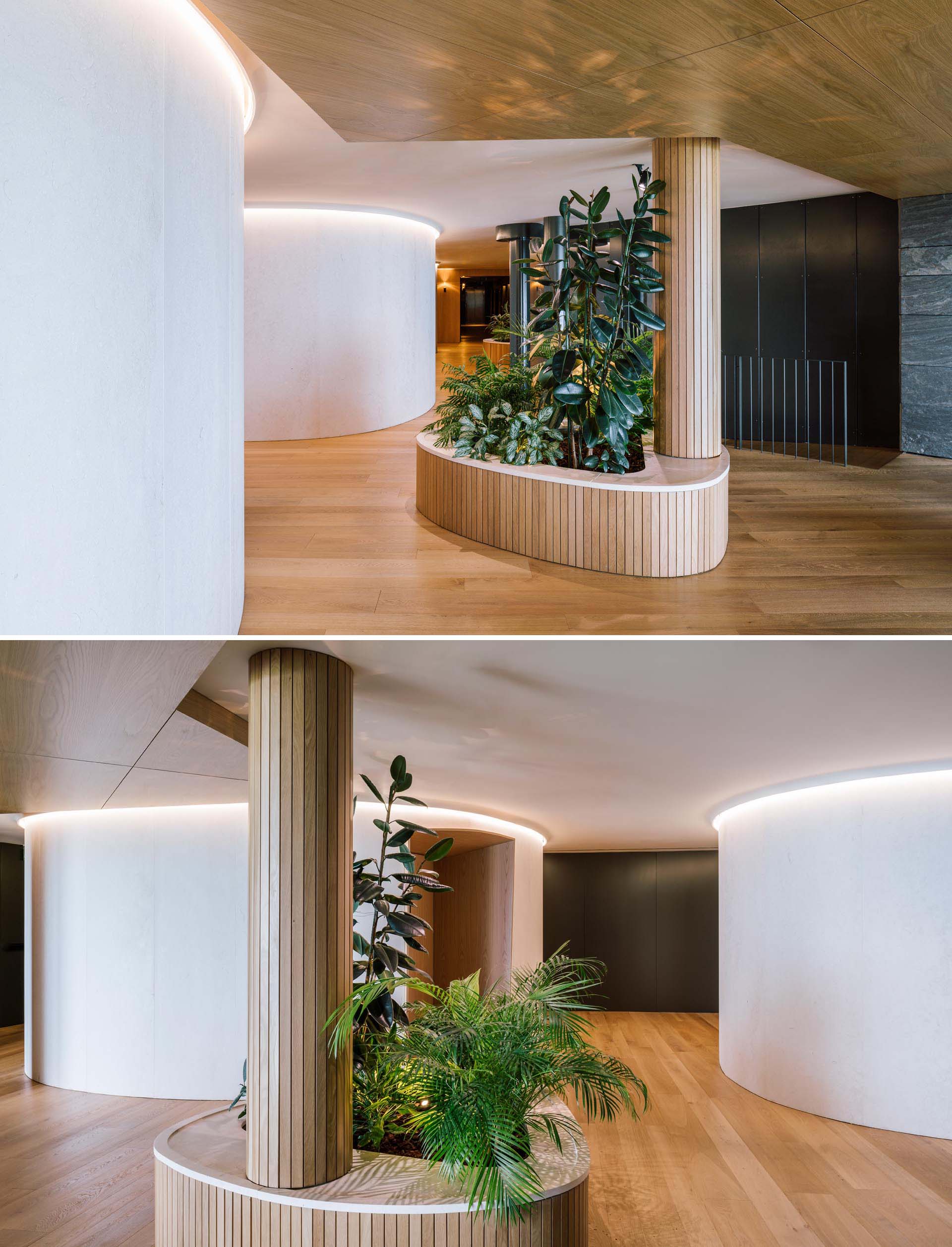 The columns have been wrapped in wood slats, softening the look of them, and helping them become a part of the overall planter design.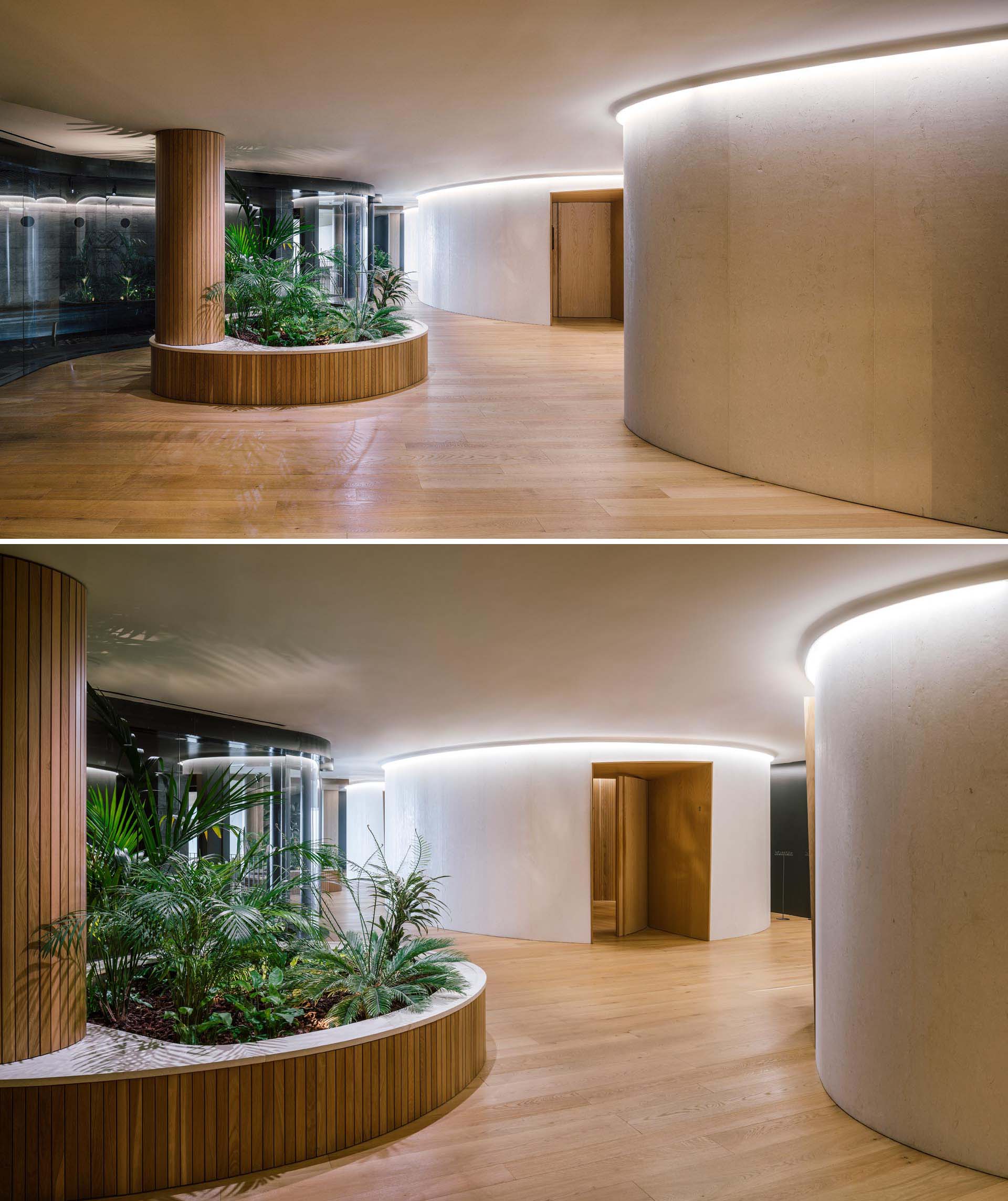 The planters, which help guide the flow of people around the spa, have a wood slat exterior, and a border that lies on top of the frame.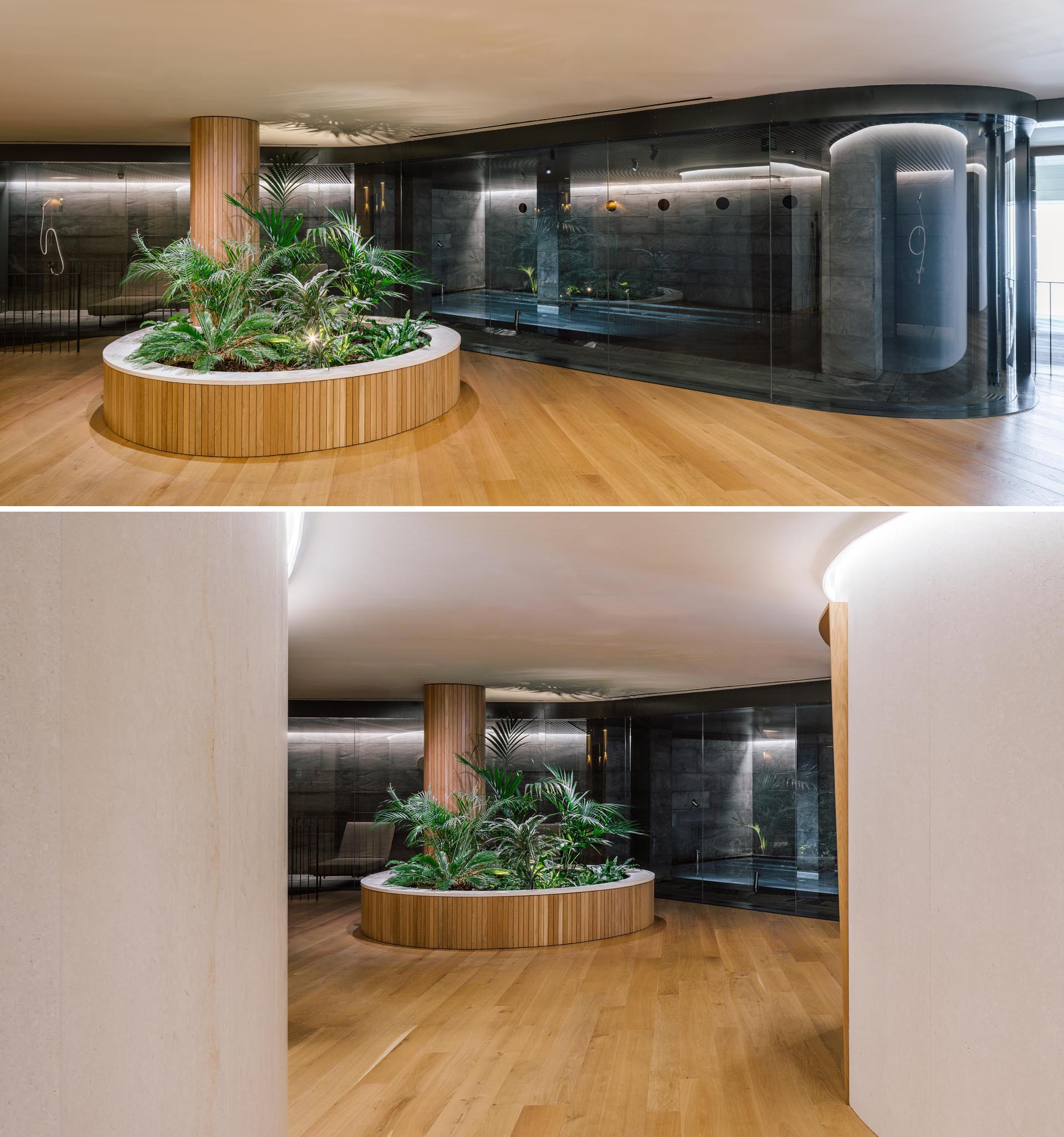 The planters are filled with plants of varying heights, creating lush gardens that add to the tranquil atmosphere of the spa.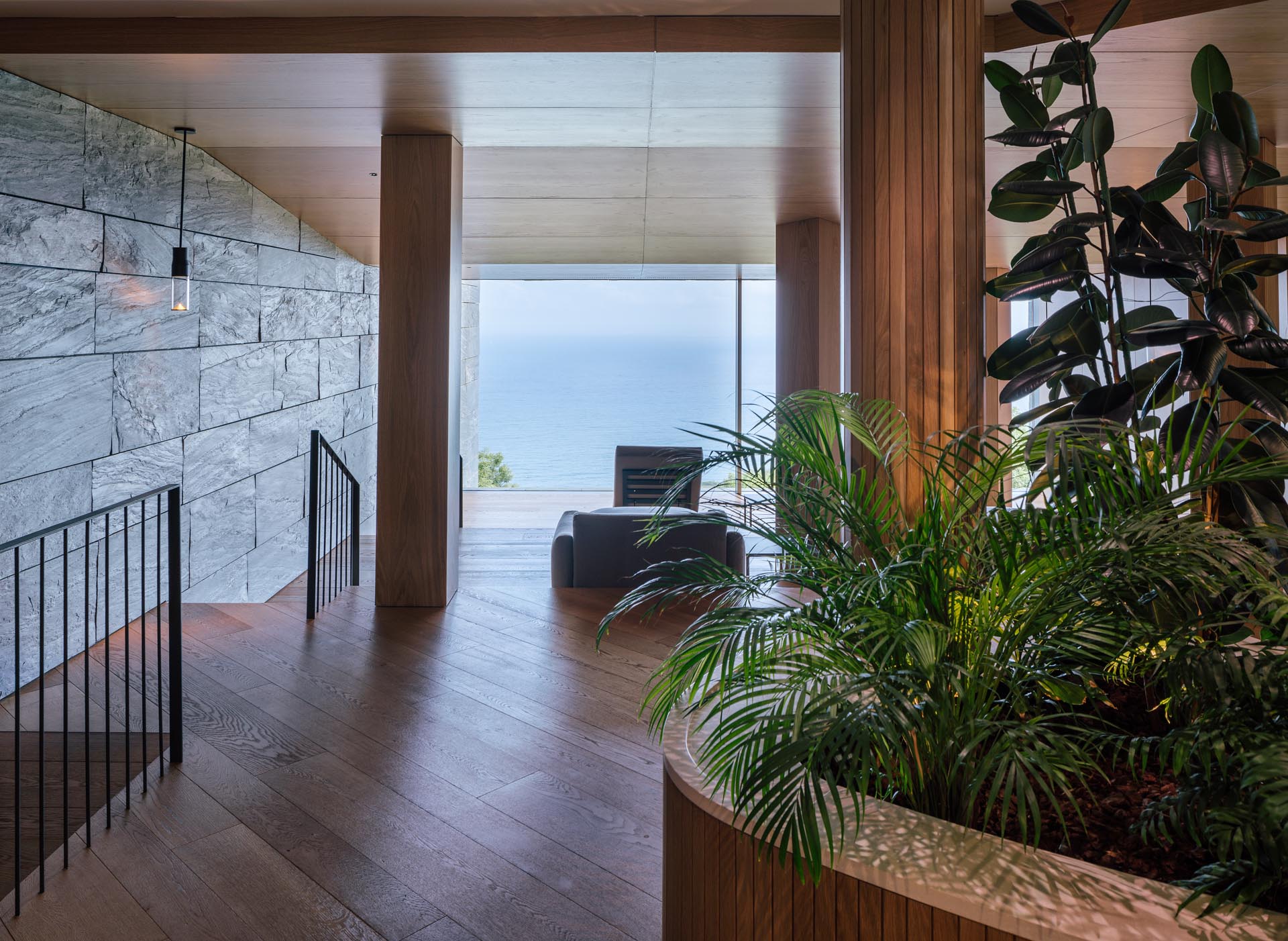 Let's take a look at the rest of the spa…
Located on the coast of Spain, the hotel and spa include materials like stone, wood, and glass, with the rooms focused on the view.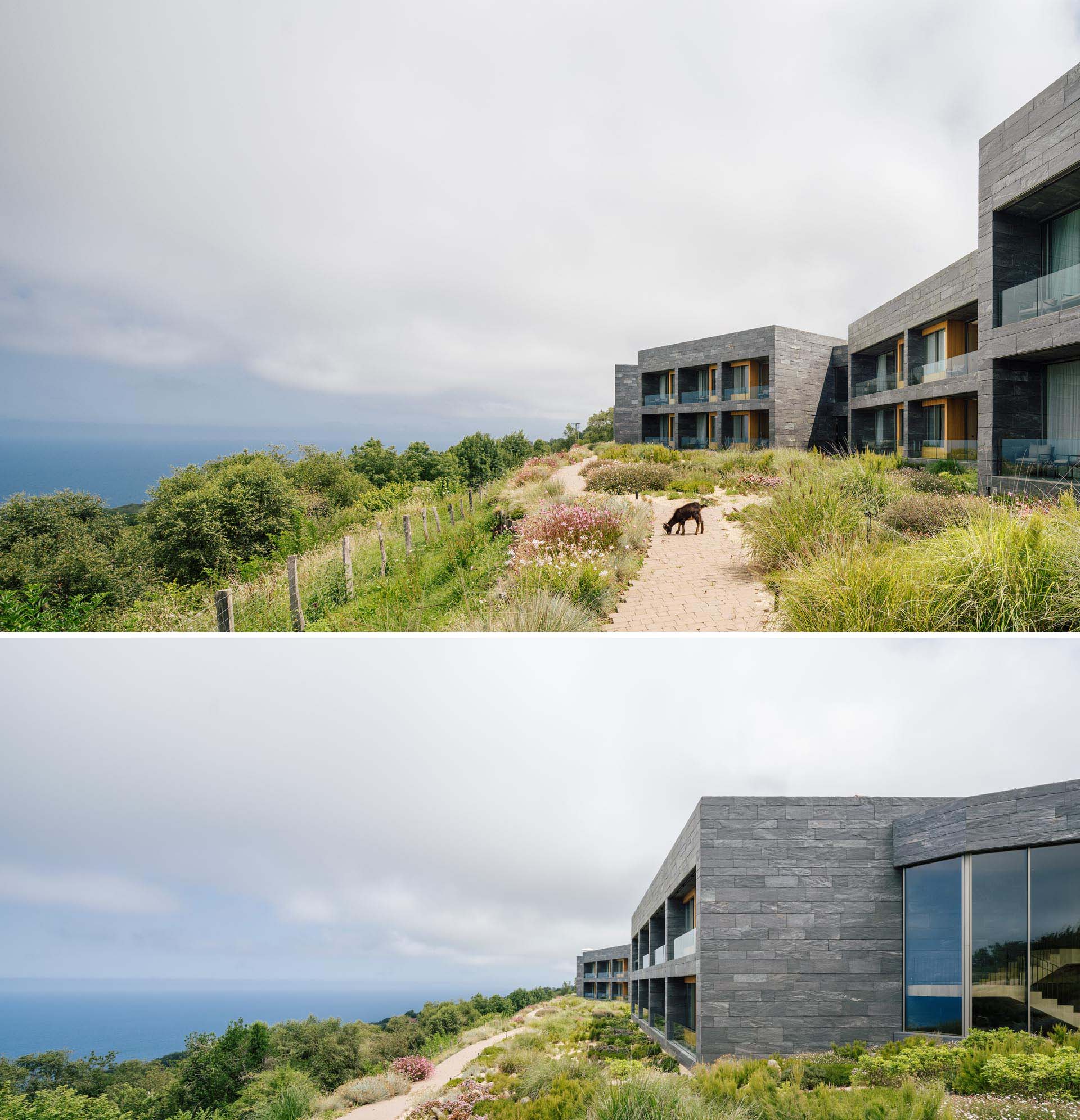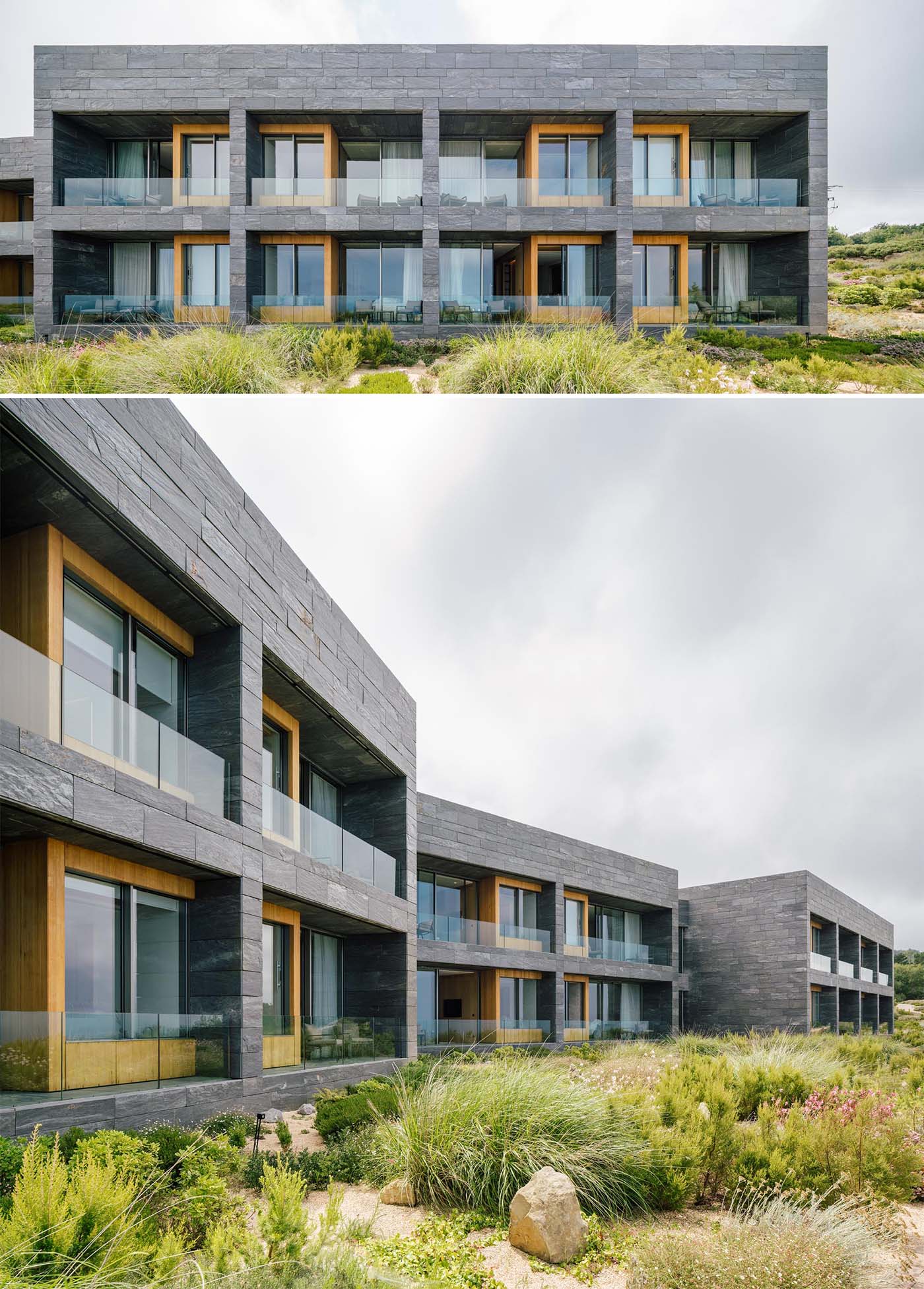 Inside, light wood walls are accented by recessed doors, while hidden lighting creates a glow that highlights the curved walls.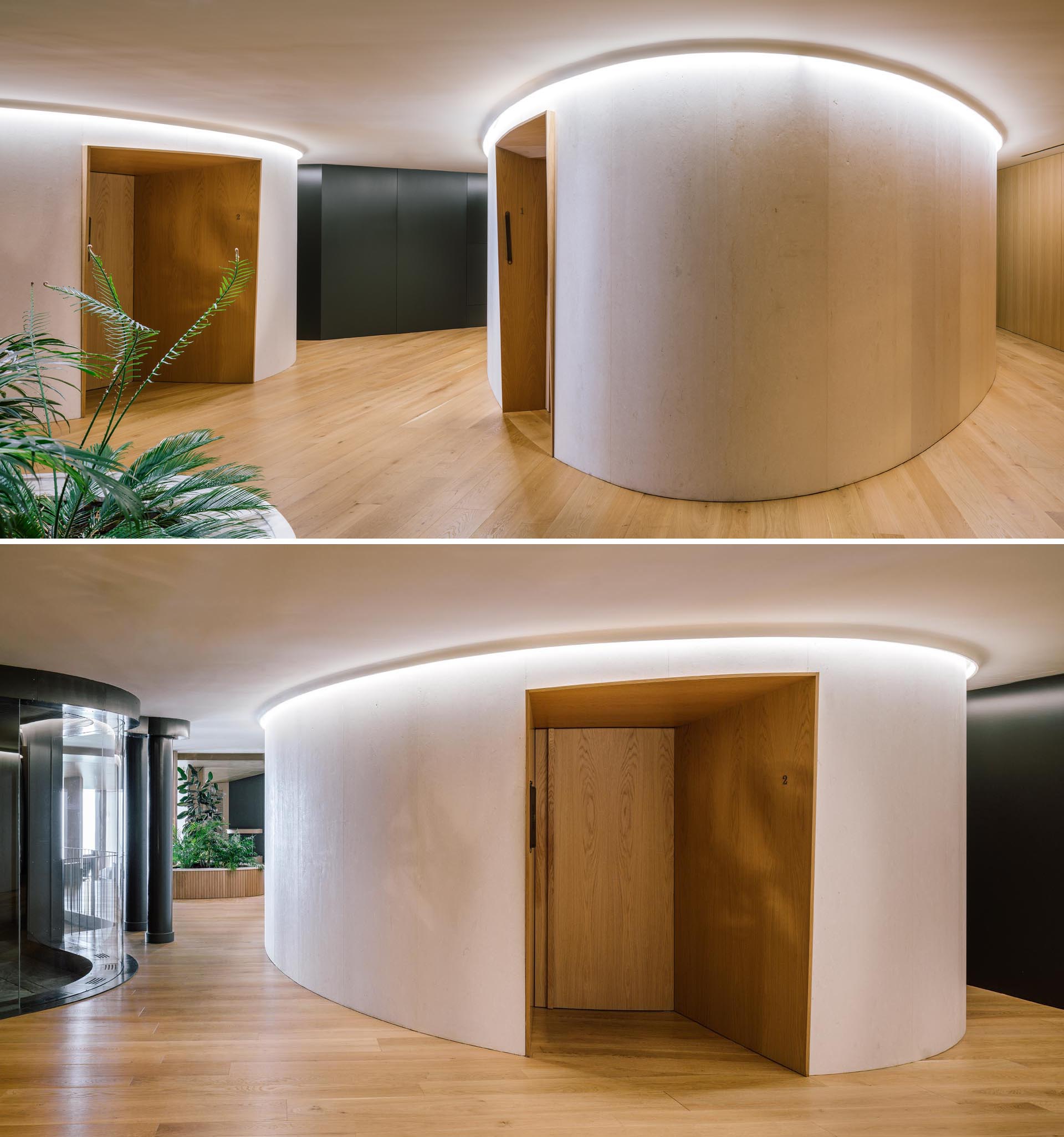 The spa also includes a swimming pool that includes walls, floors, and columns wrapped in gray tiles.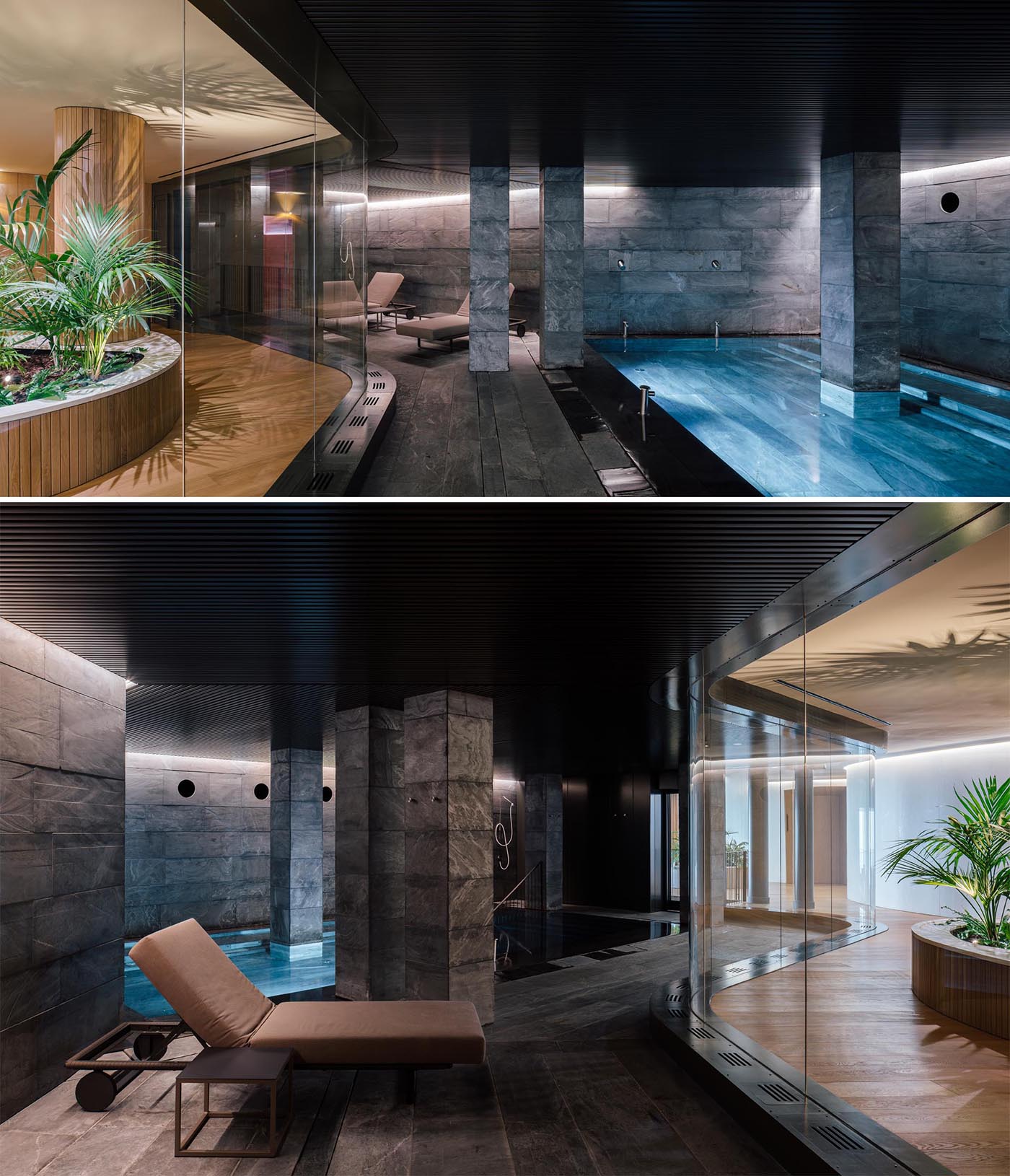 The massage rooms within the spa reciprocate the design of the built-in planters, with wood slats covering the curved walls.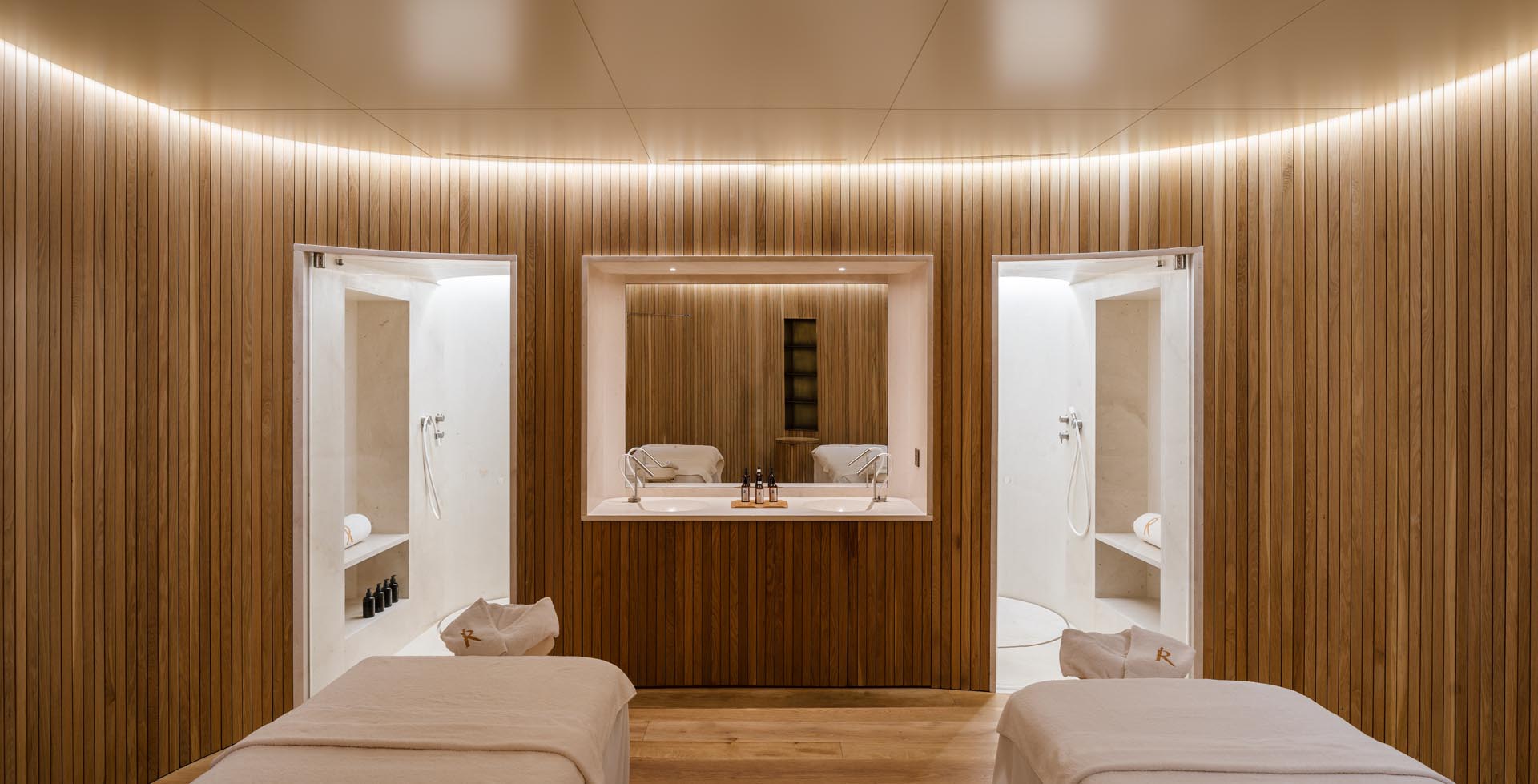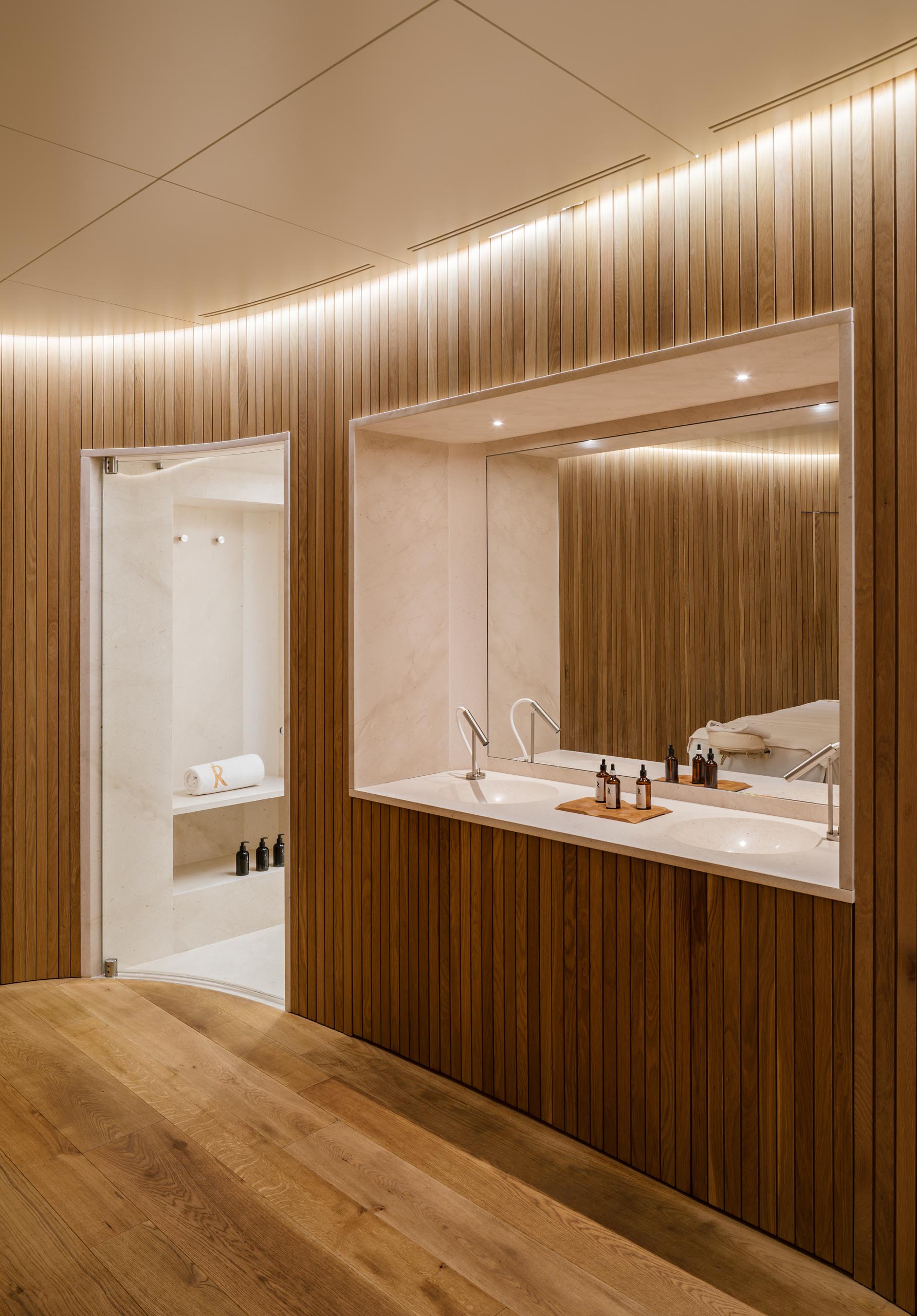 Photography by ImagenSubliminal (Miguel de Guzmán + Rocio Romero)