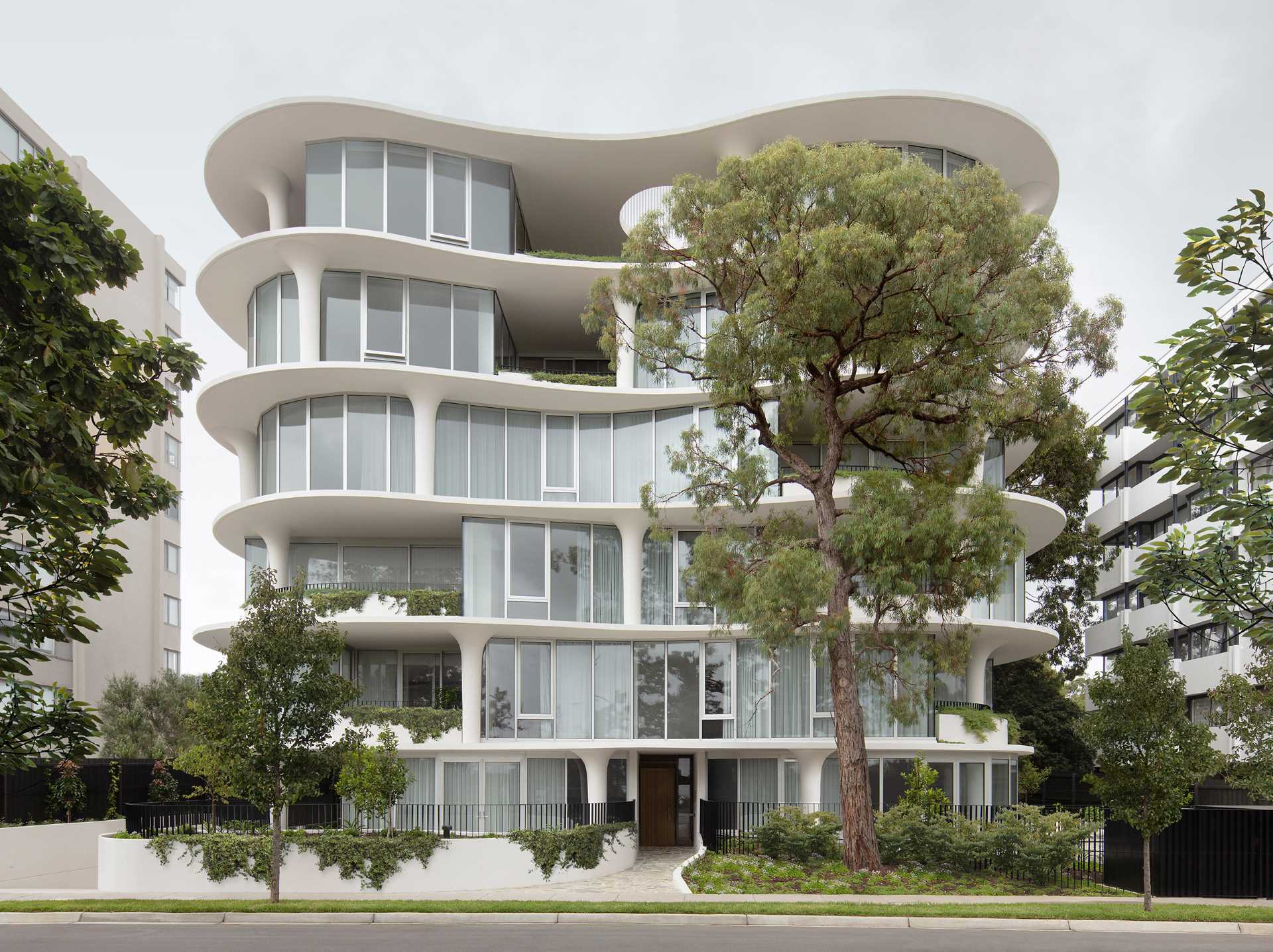 Architecture and Interior Design firm Wood Marsh has completed a new residential building in Victoria, Australia, that has a remarkable sculptural form.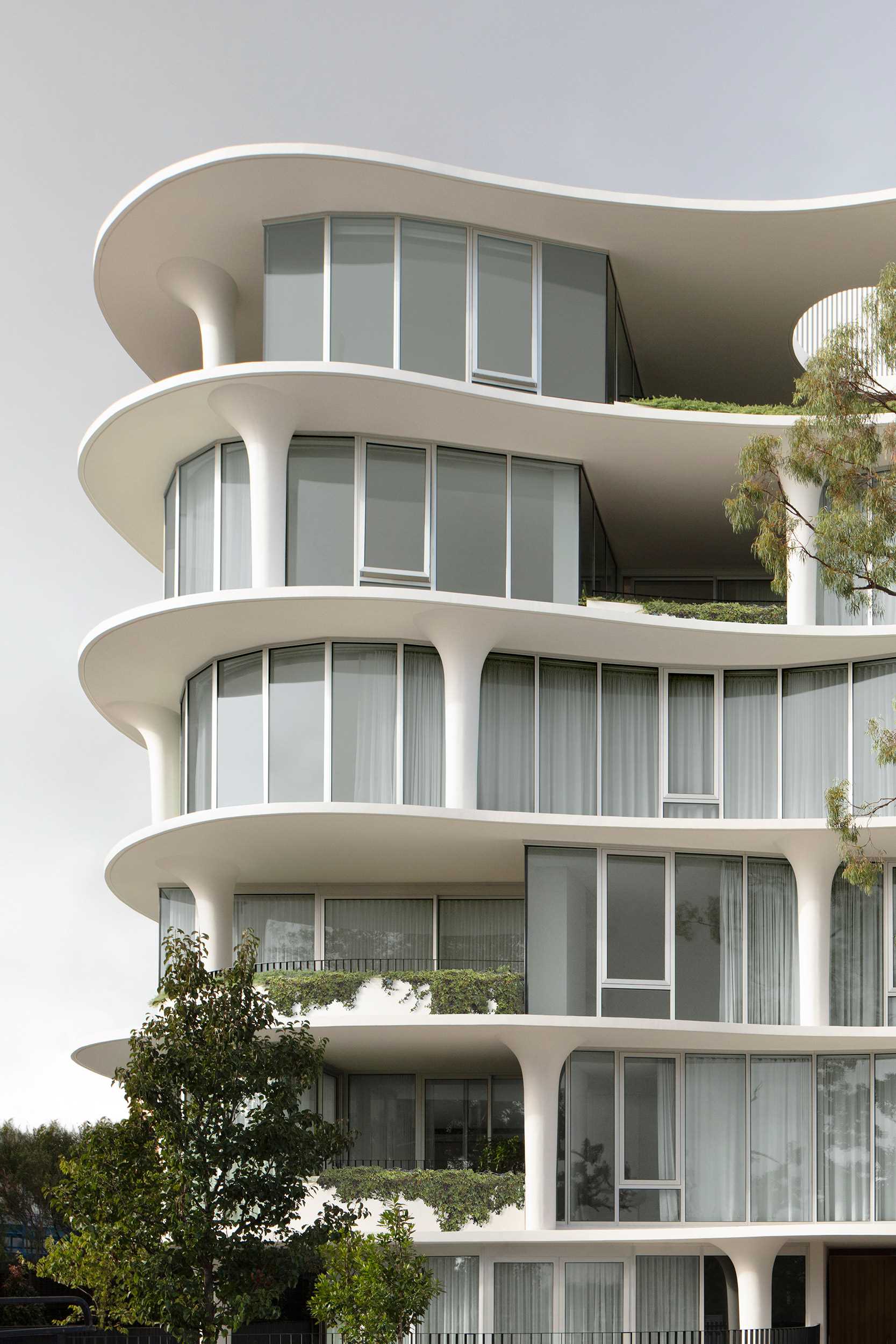 The overall curved design of the asymmetrical building has the appearance of being carved from a single raw material, while the columns have been shaped and crafted to integrate them into the exterior.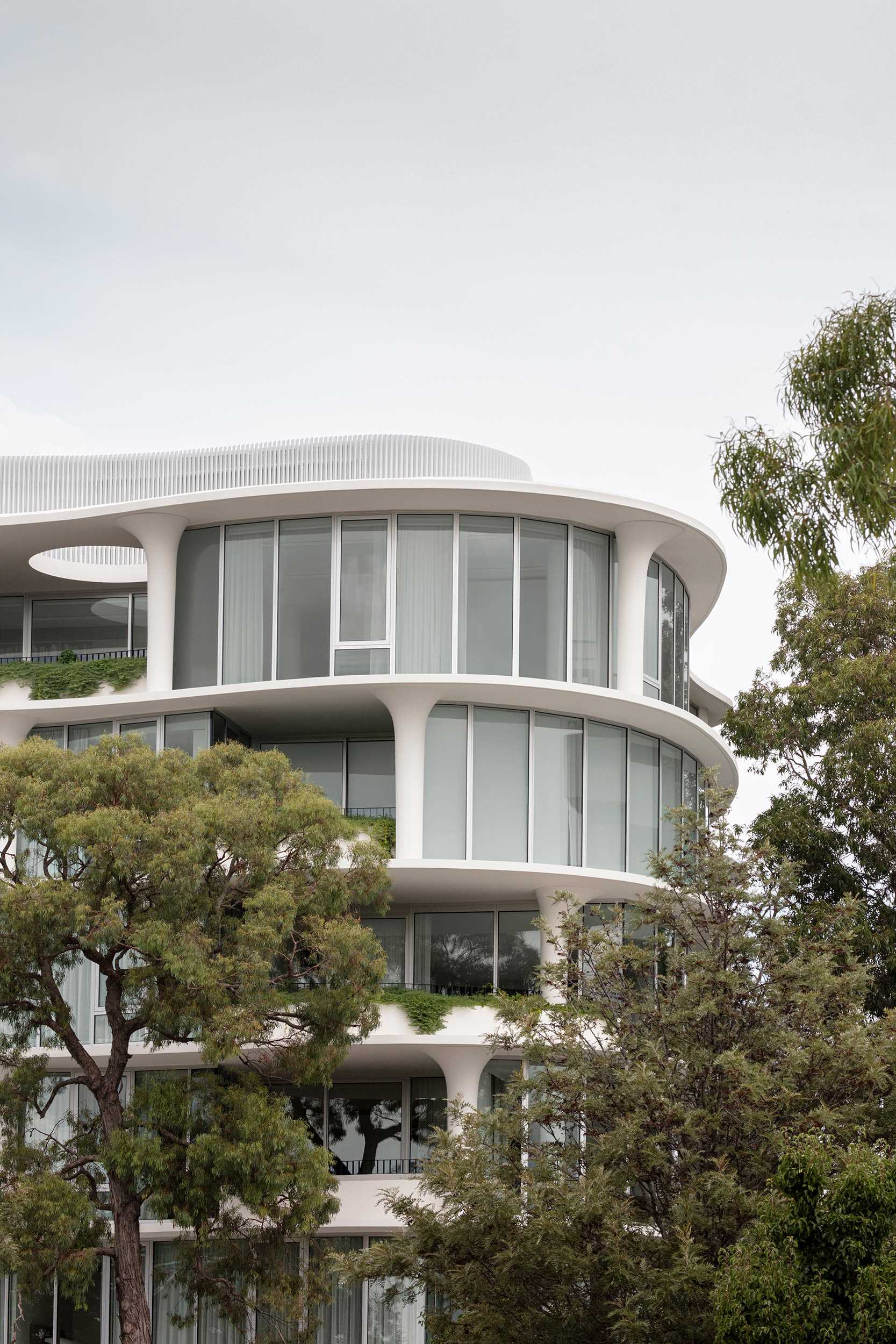 The flared column design softens the usual straight shapes often seen on buildings.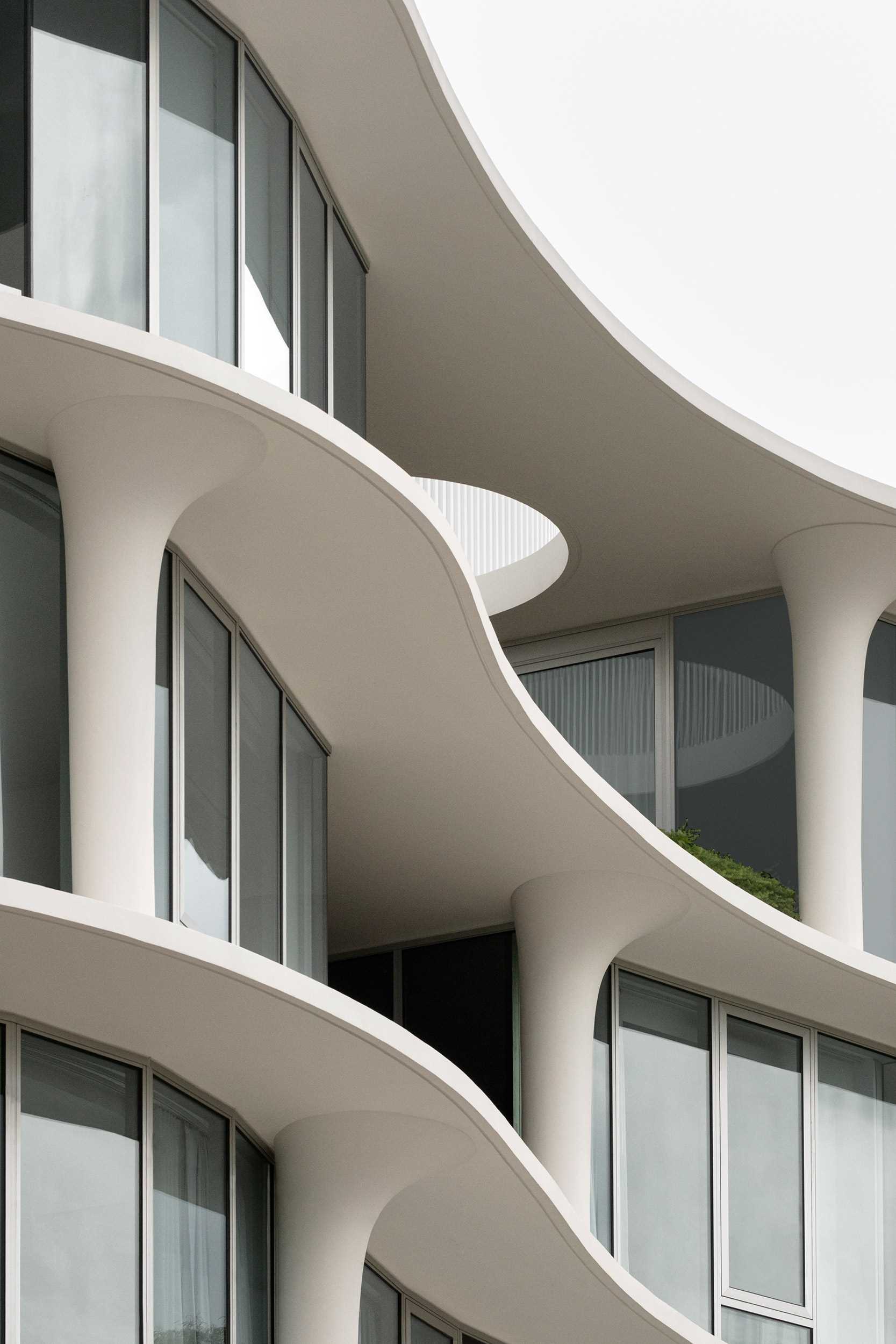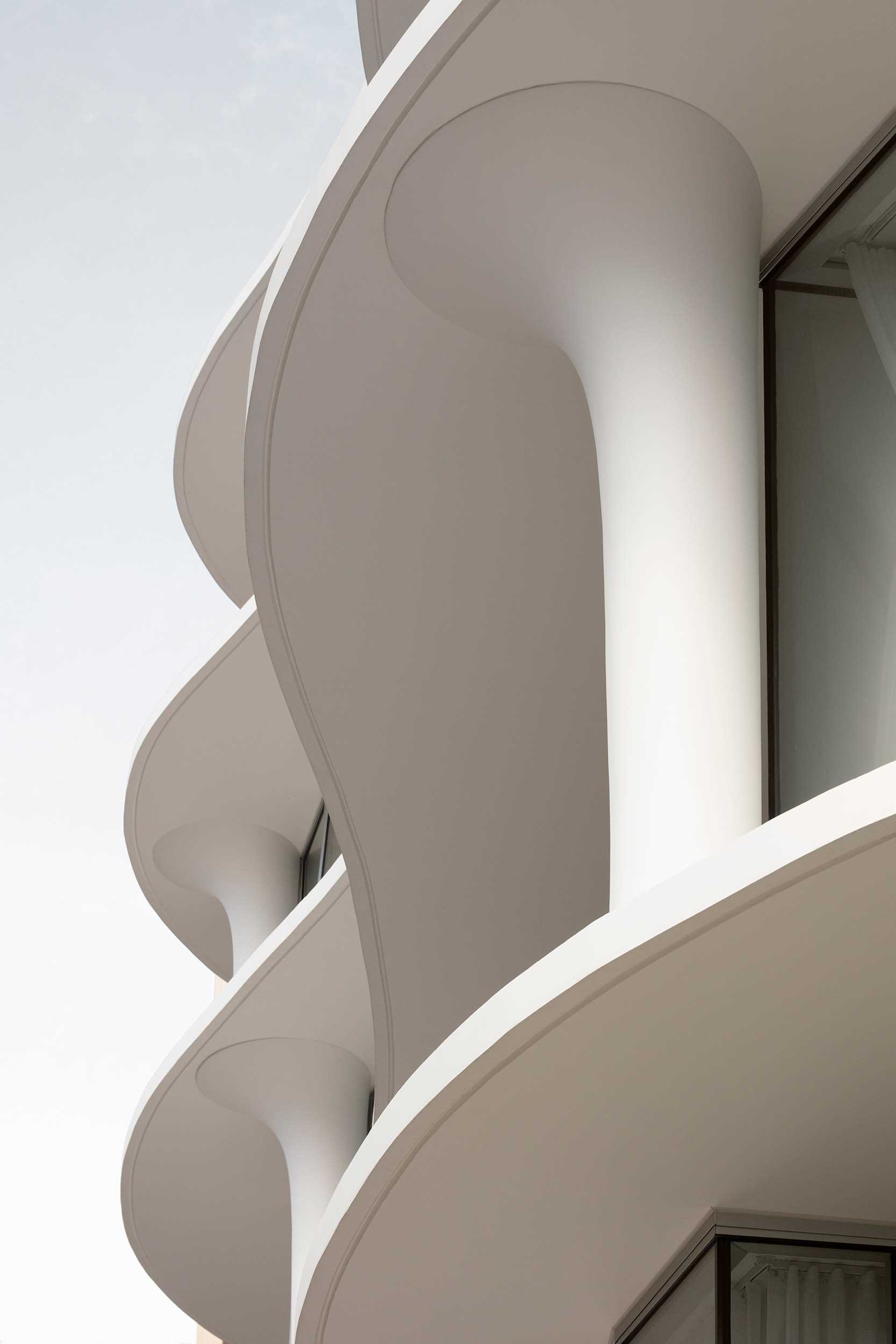 The building is home to 16 residences, with the flared columns on display from the interiors, like in this living room that has a curved terrace and floor-to-ceiling windows.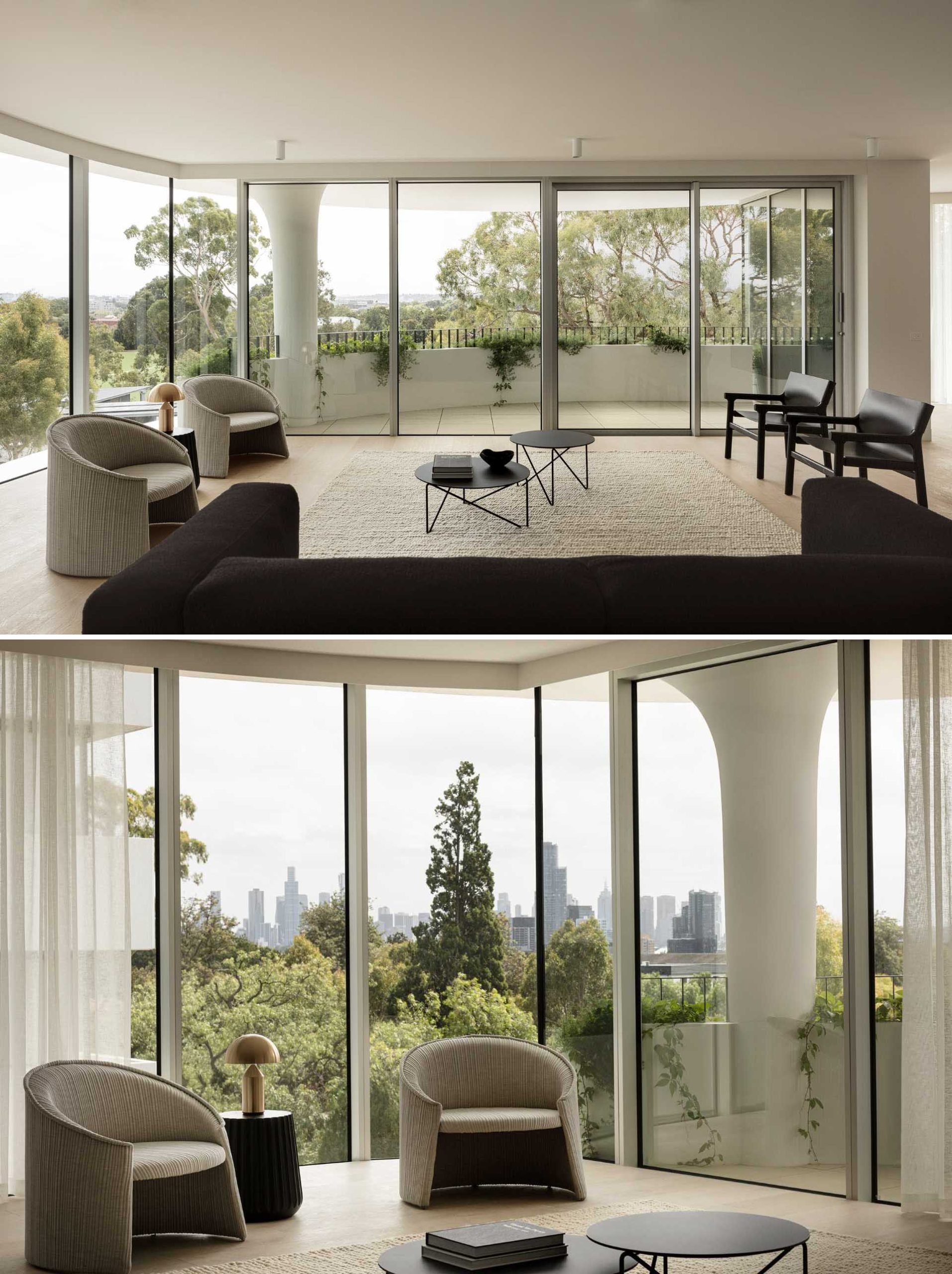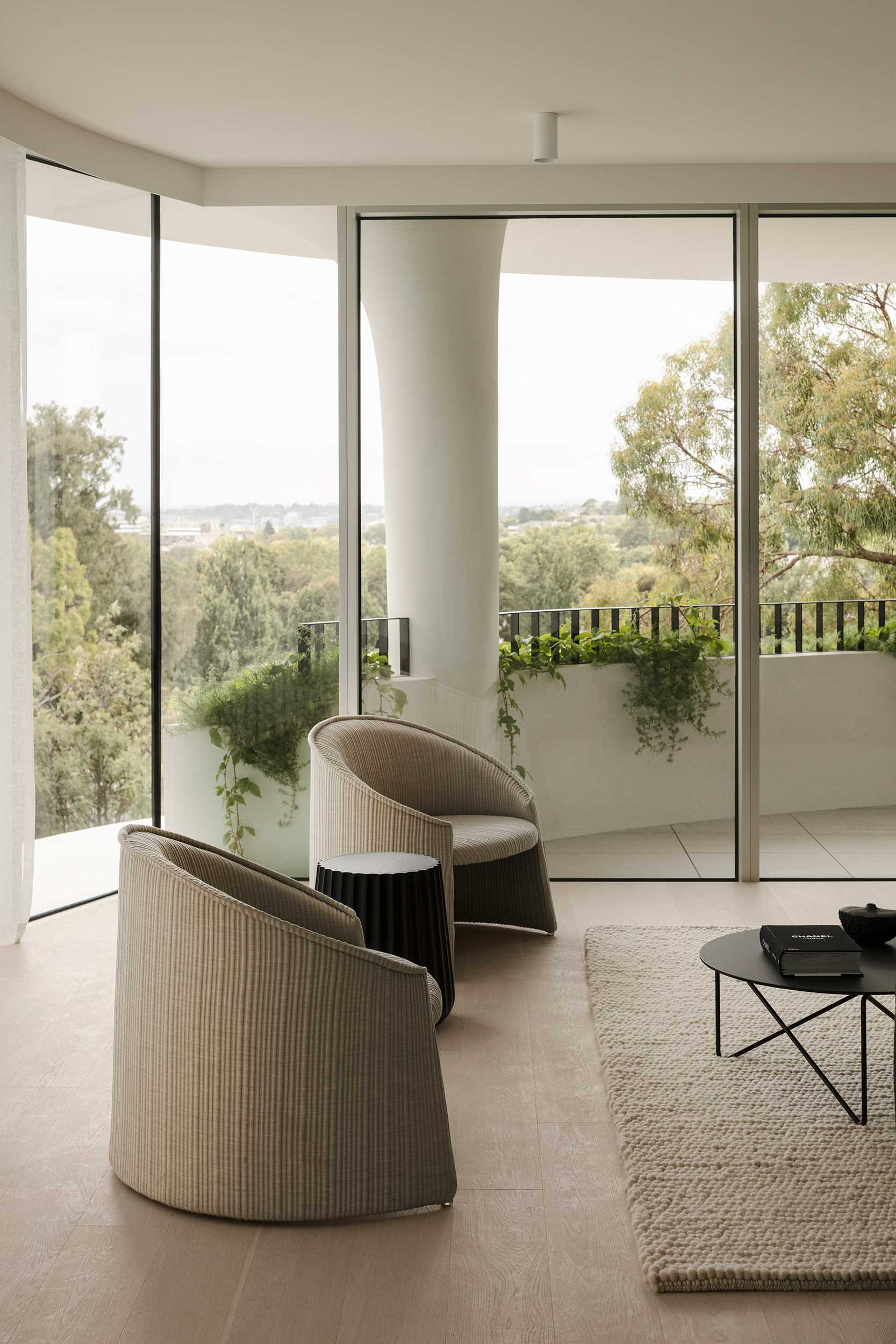 The dining area is partially obscured, creating a semi-private dining experience.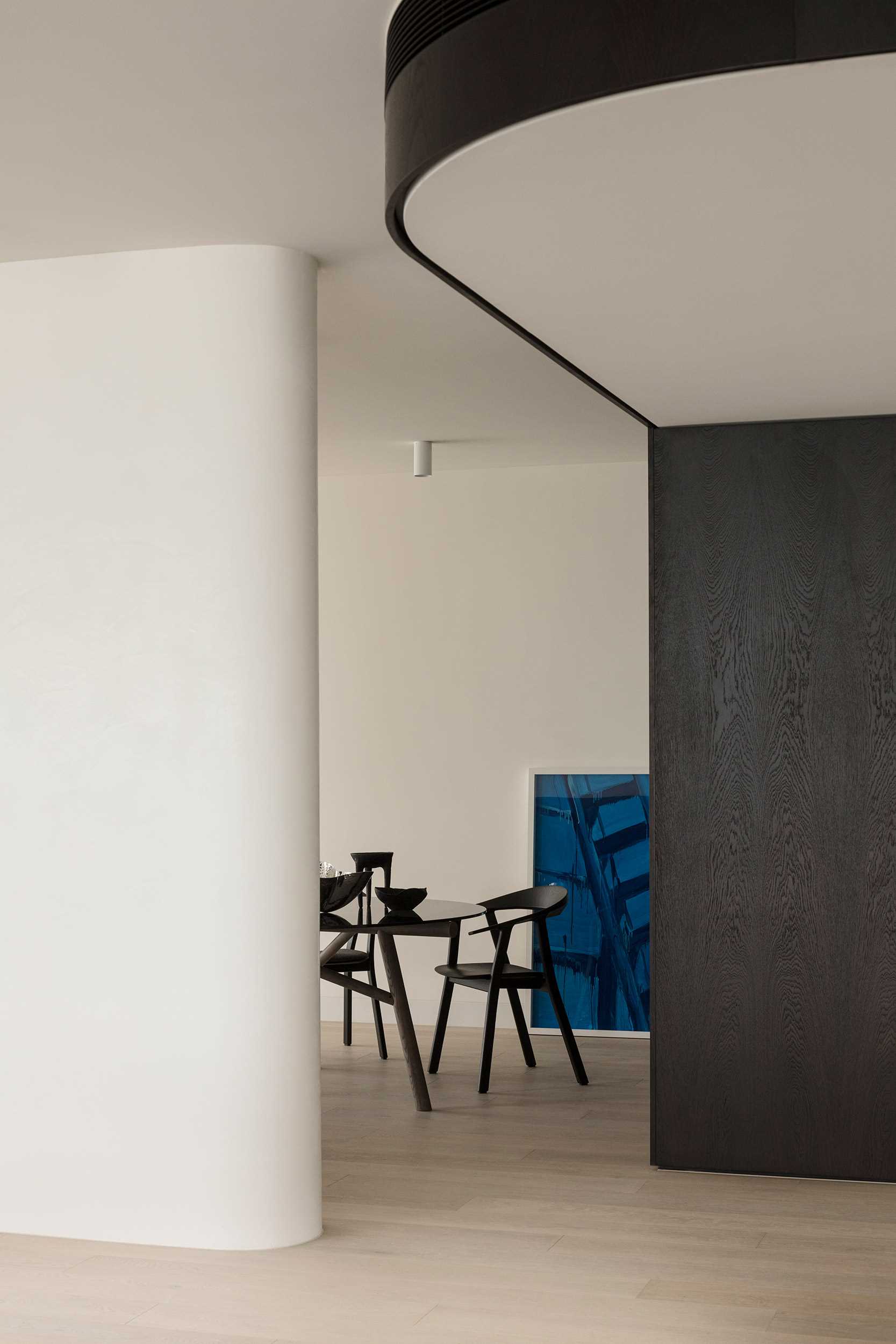 In the kitchen, highly crafted joinery in natural timber and book-matched marble add to the overall feeling of warmth, contrast, and a refined approach to pared-down luxury.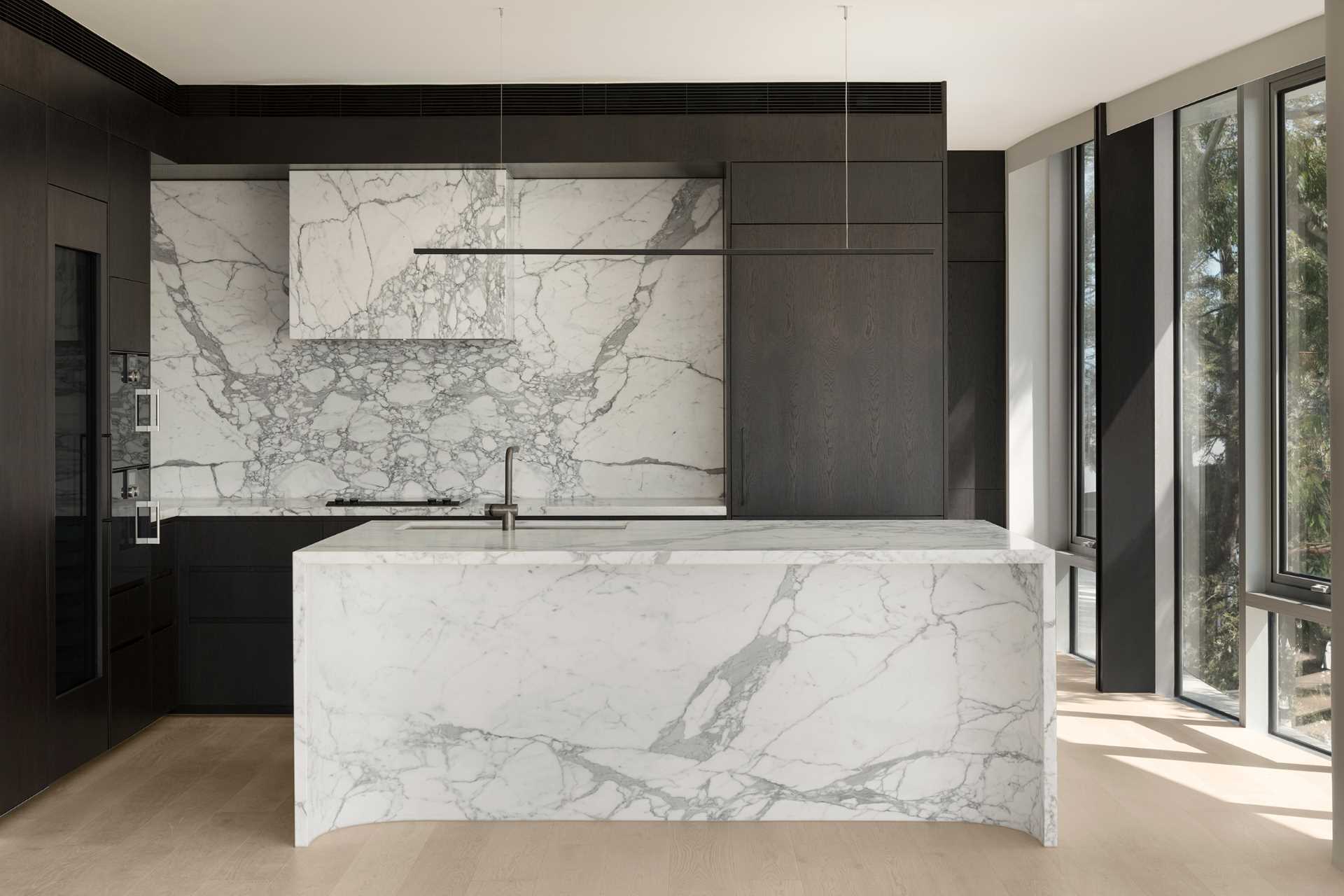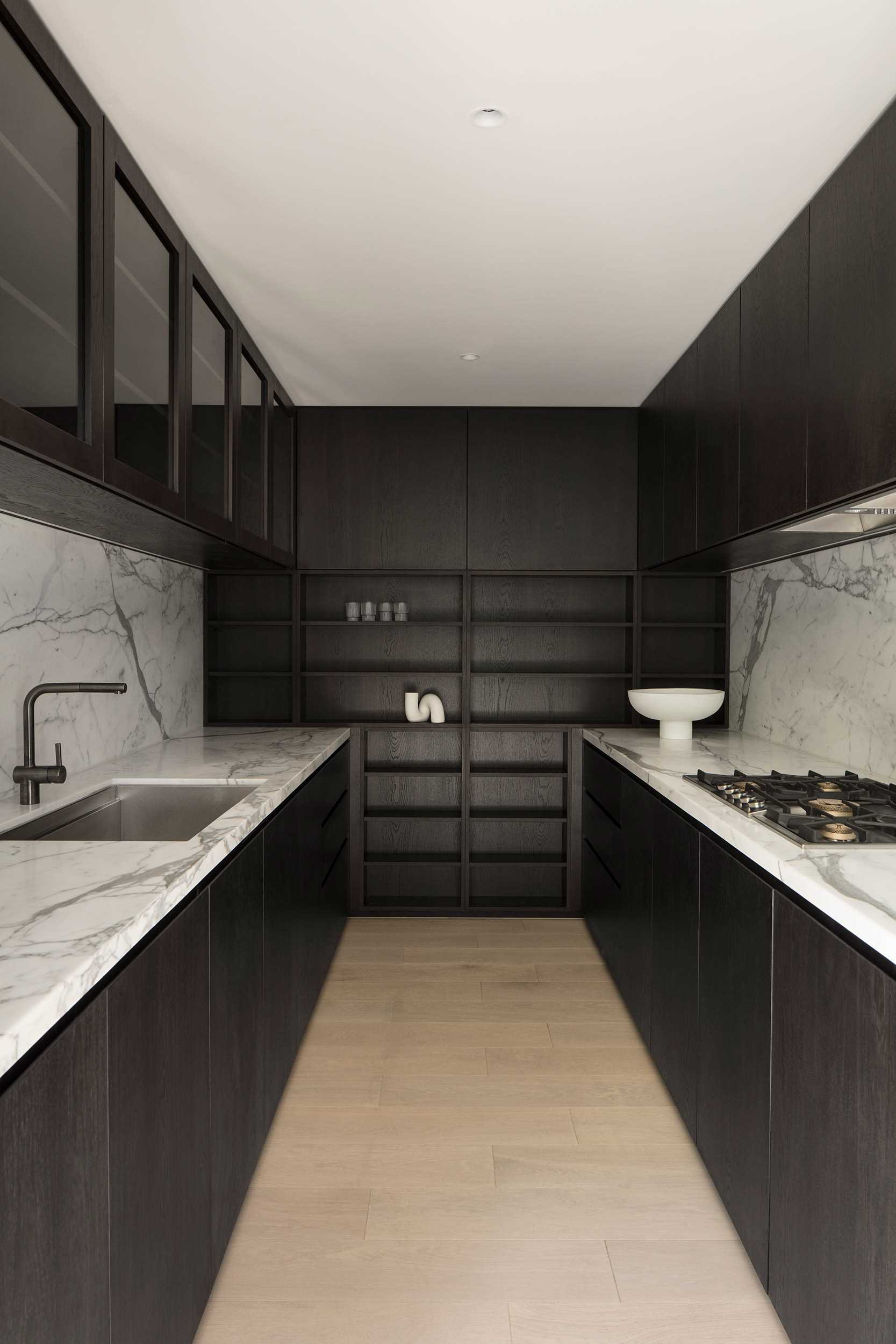 In the bedroom, soft and lightweight curtains add a delicate touch, creating a luxurious and relaxing atmosphere.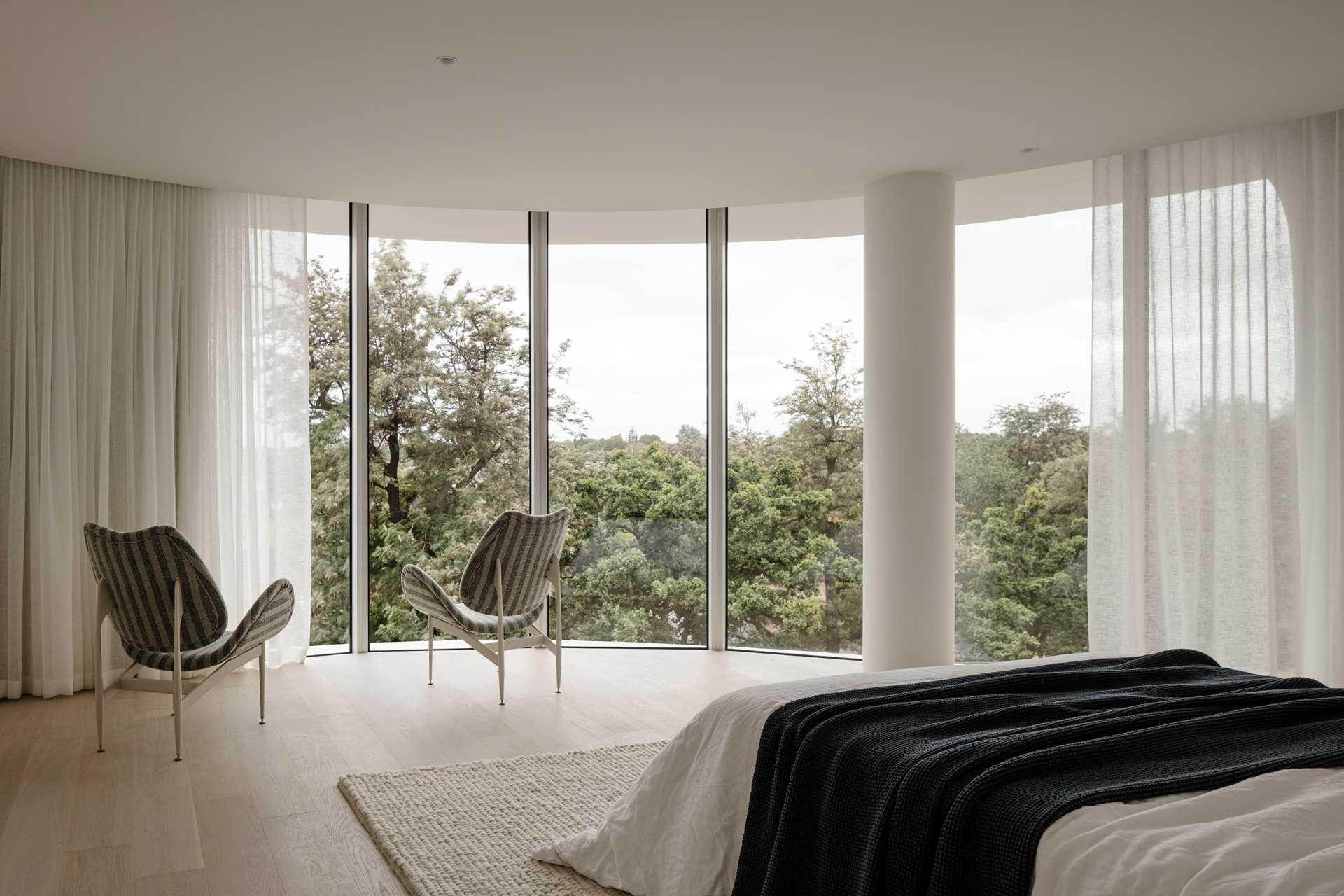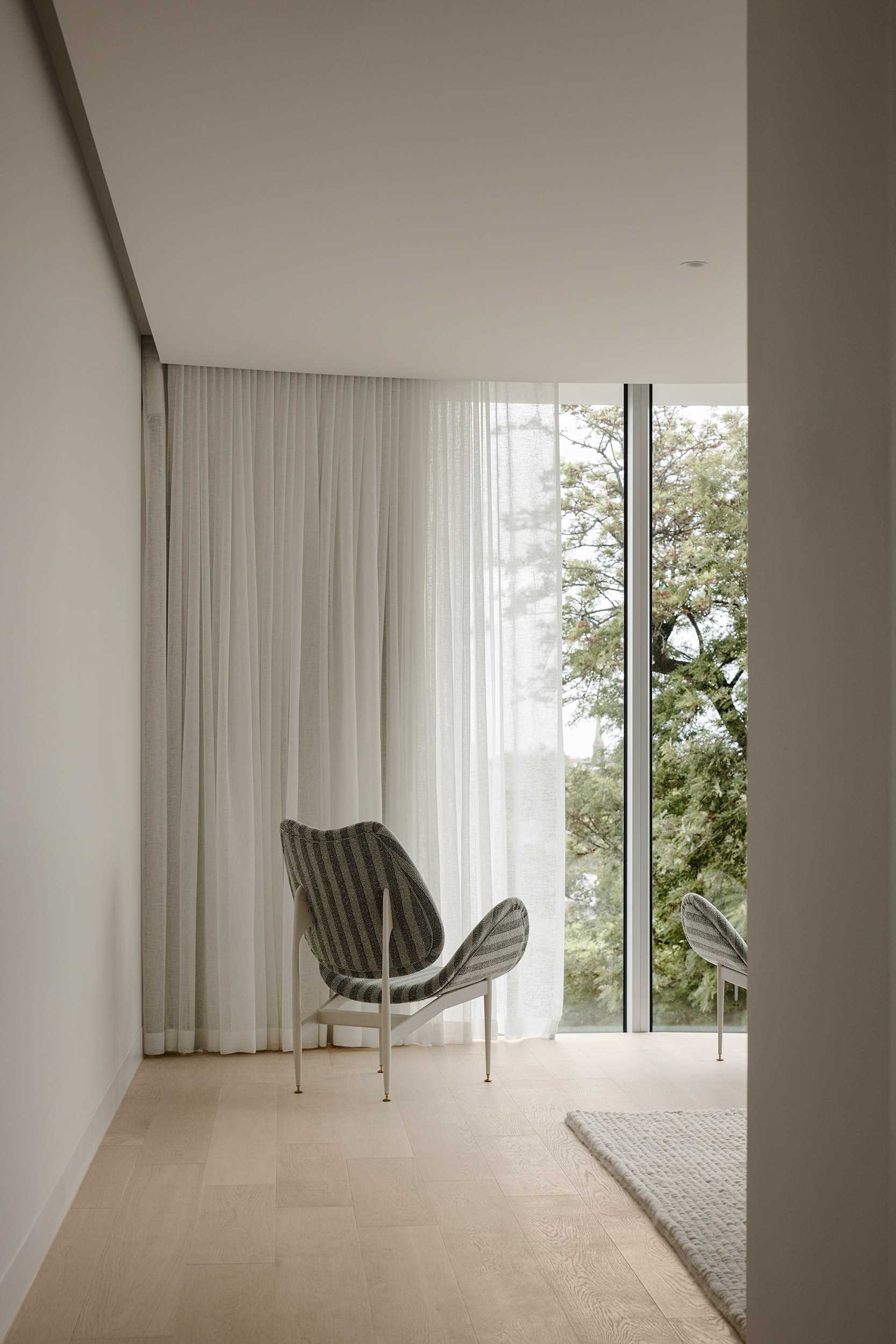 The bathrooms are wrapped in a travertine mosaic tile providing a subtle textural quality to the space and contrast with the solid floating vanity of stained timber and stone.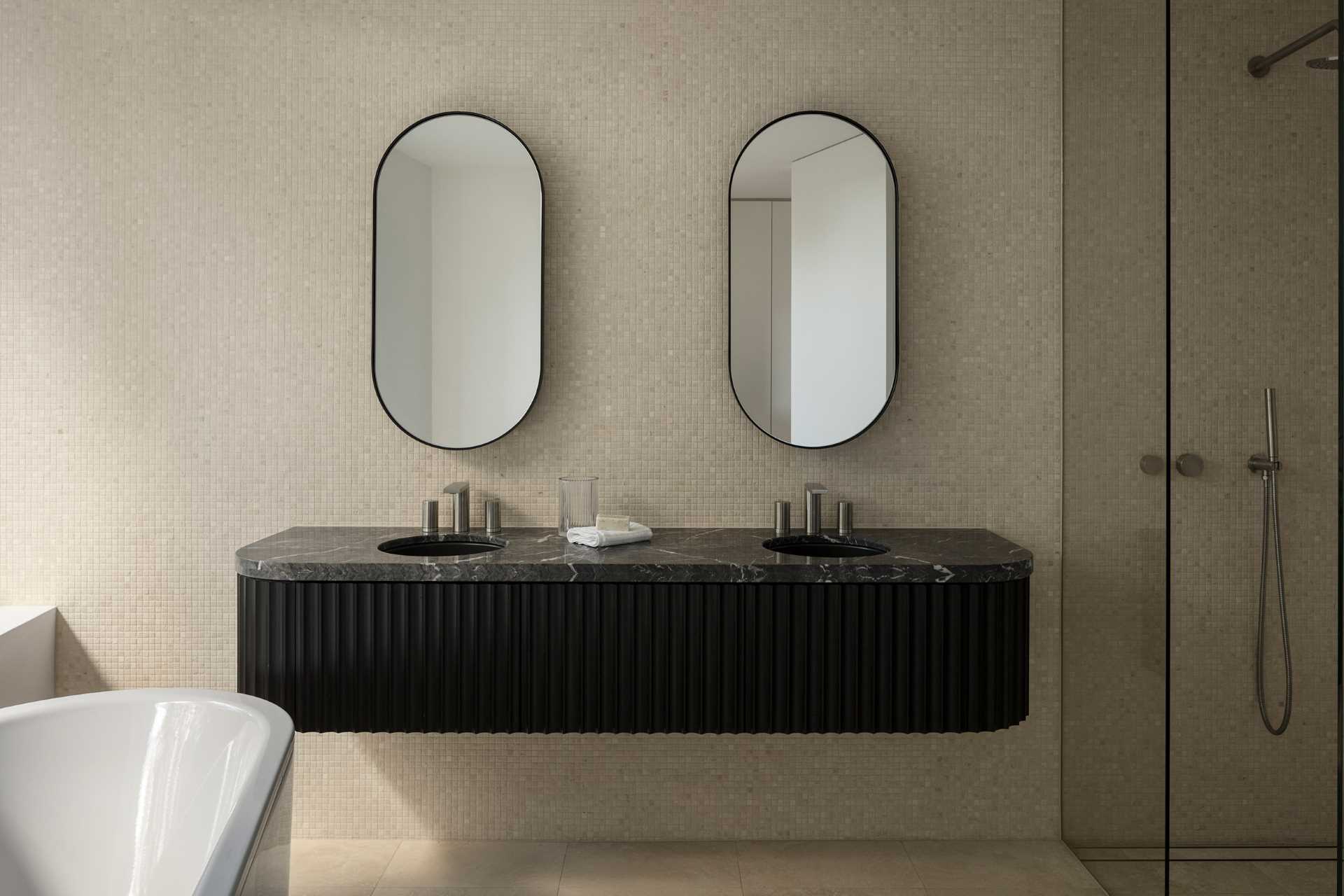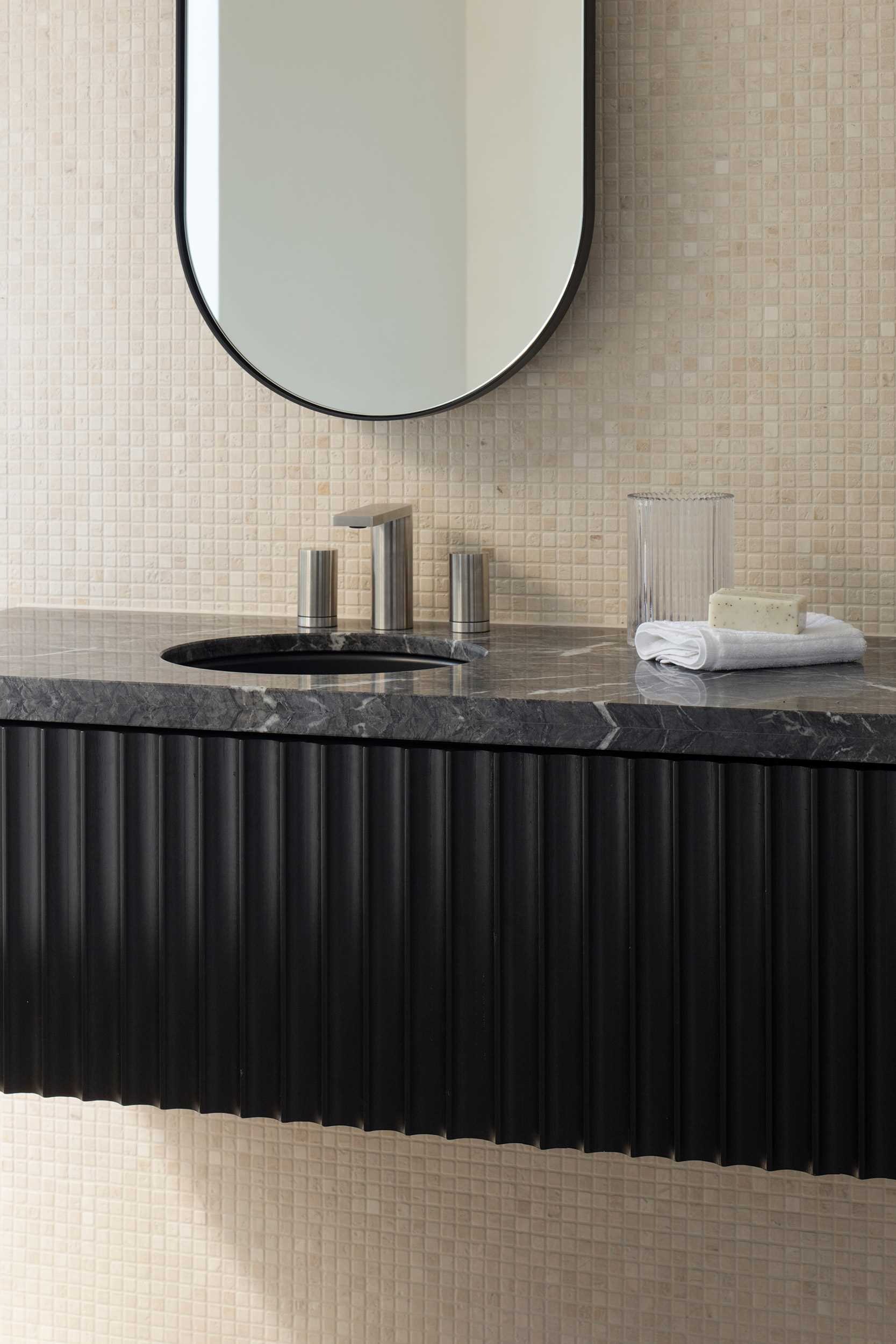 Here's a look at the elevations.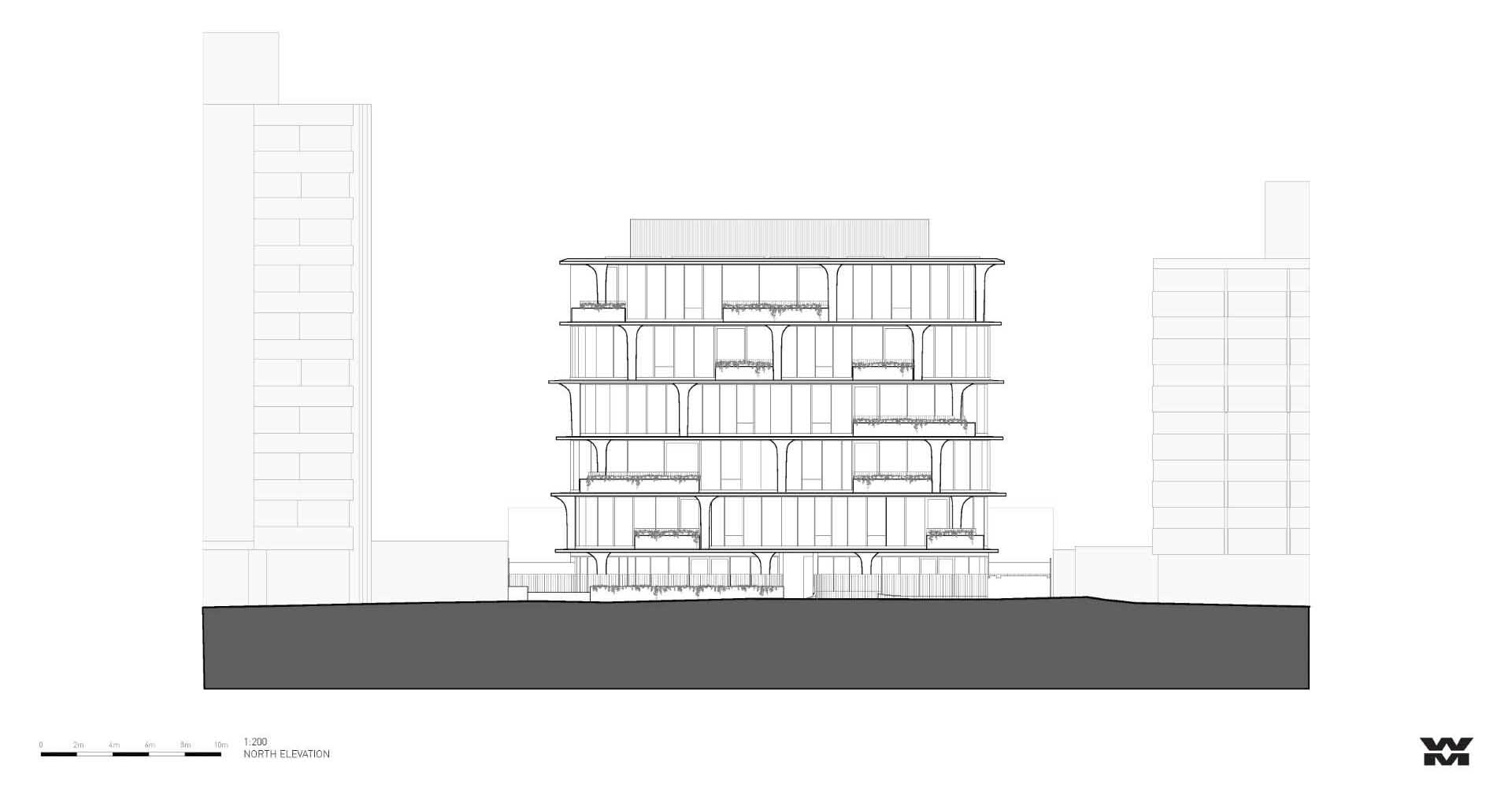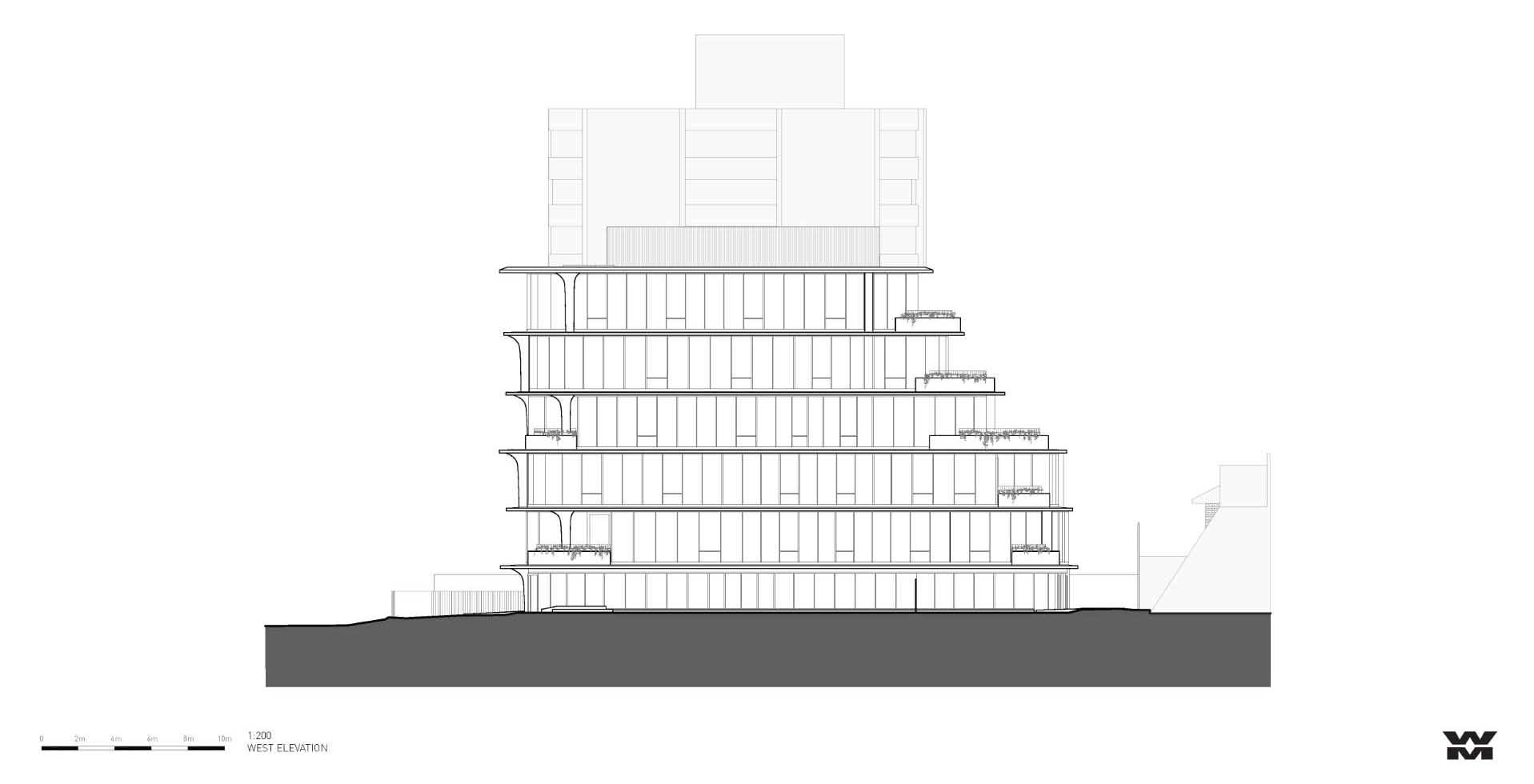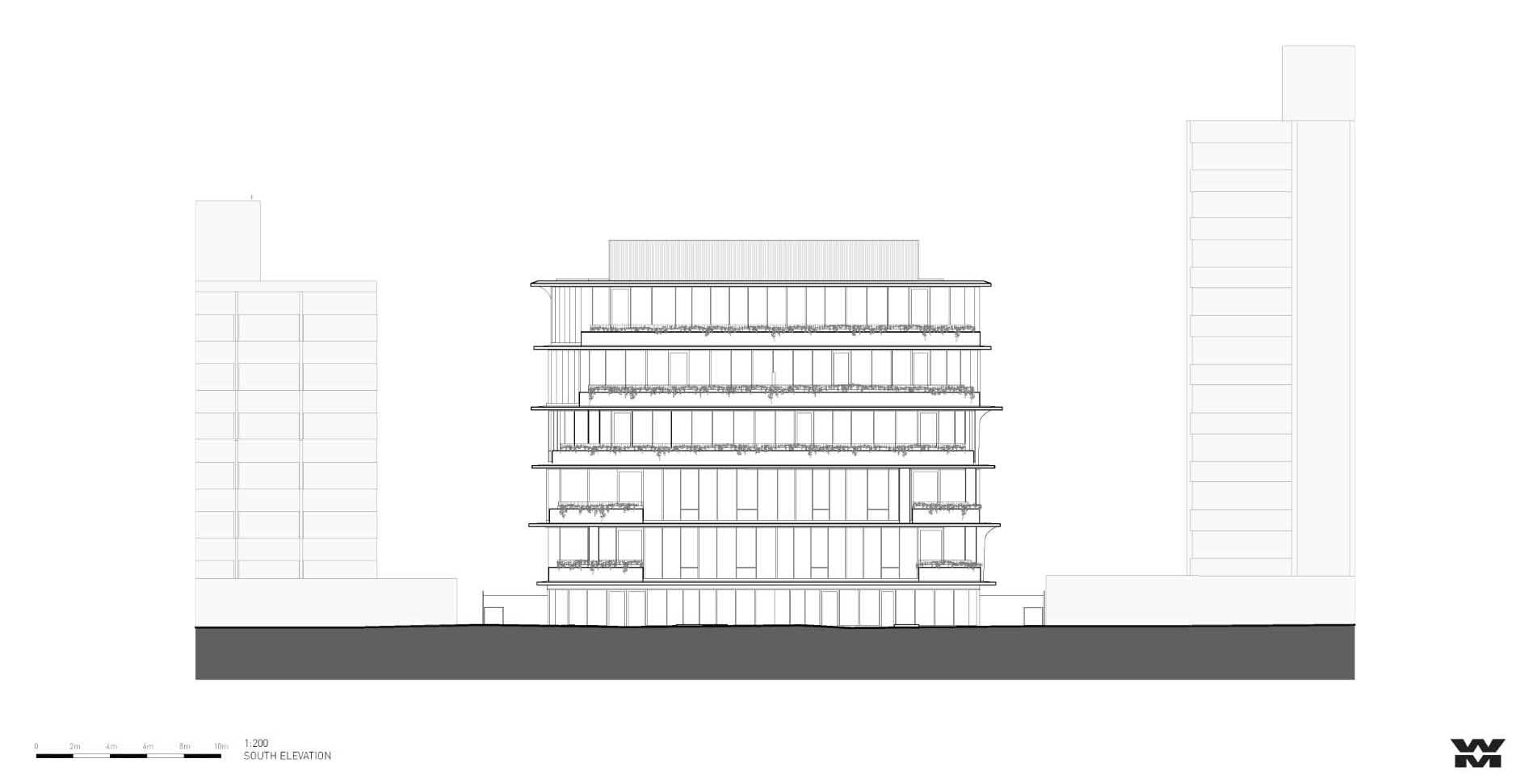 Photography Courtesy of Wood Marsh | Photo styling: Karin Bochnik | Developer: V-Leader | Architecture and Interior Design: Wood Marsh | Landscaping: Eckersley Garden Architecture | Builder: VCON