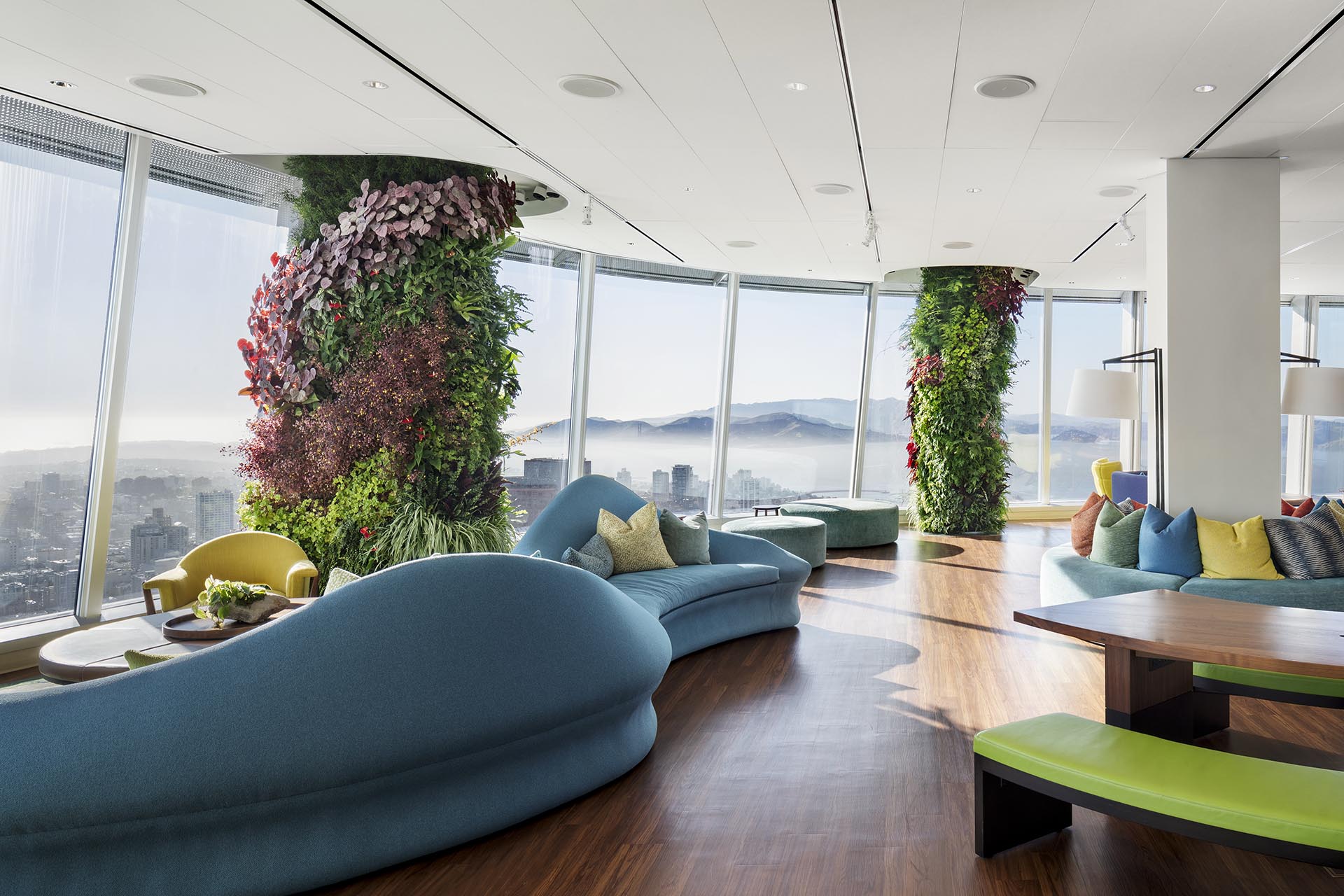 As part of the design of the 'Ohana Floor' at the top of Salesforce Tower in San Francisco, Habitat Horticulture transformed 24 columns that surround the circular floor and created eye-catching vertical gardens.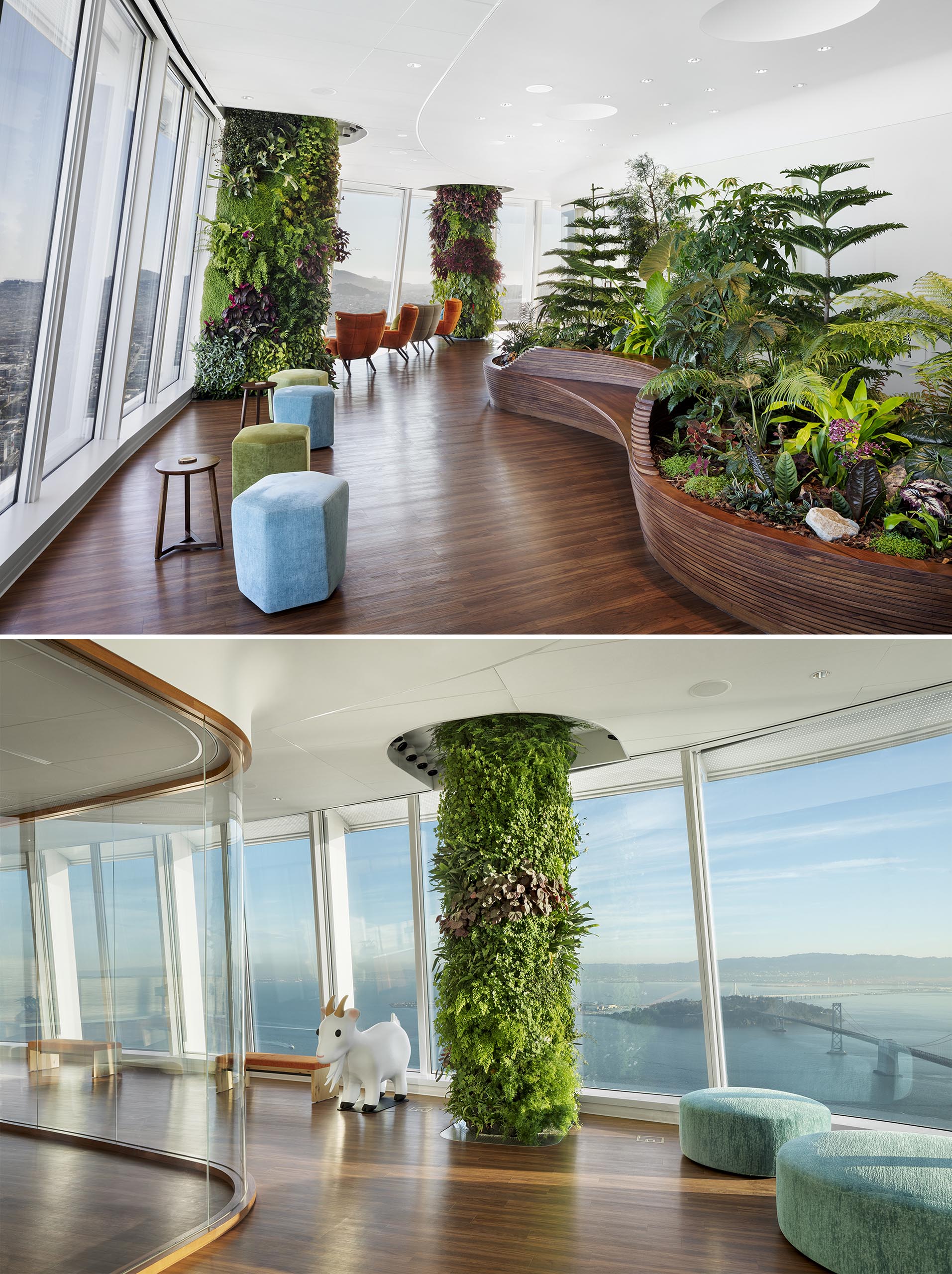 Aiming to create a tropical atmosphere, the vertical gardens are 13 feet high and use approximately 25,000 plants to cover 3500 square feet of cylindrical space.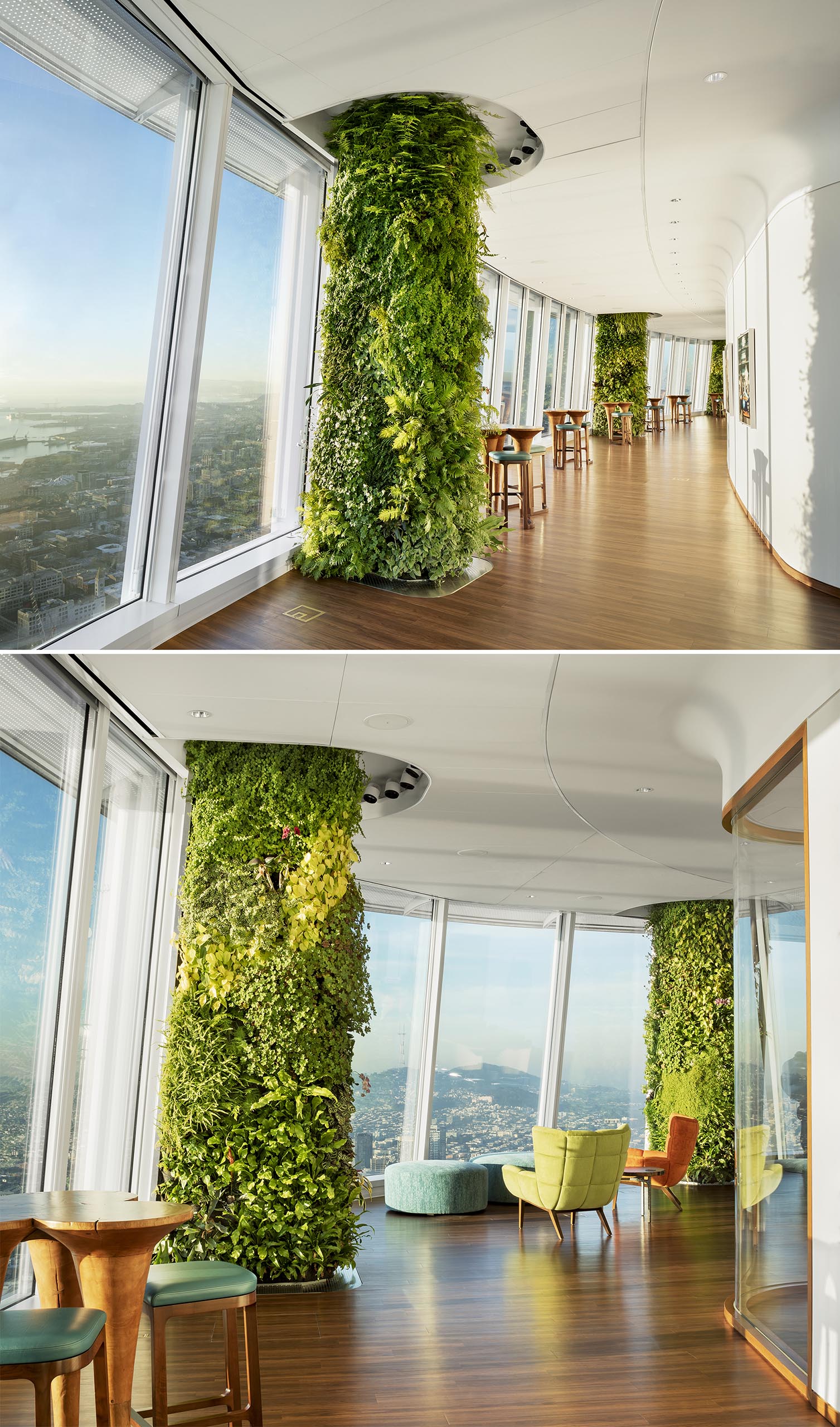 128 plant species were used to create the columns, including 48 different types of orchids that were sourced for their color. The plants used ensured that no two columns are alike.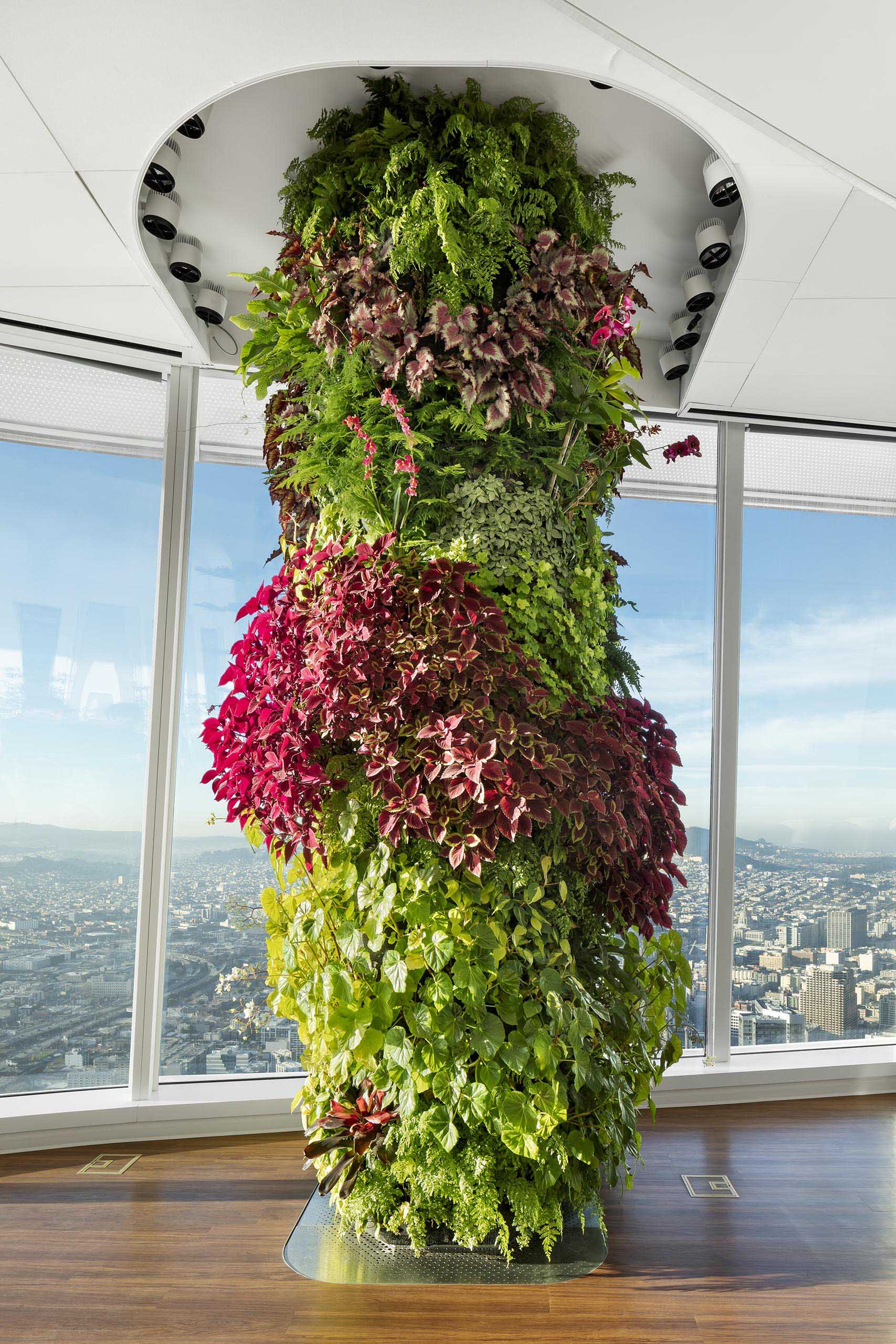 Also included are edible herbs like mint, tarragon, basil, and dill, that are used in the restaurant located within the building.