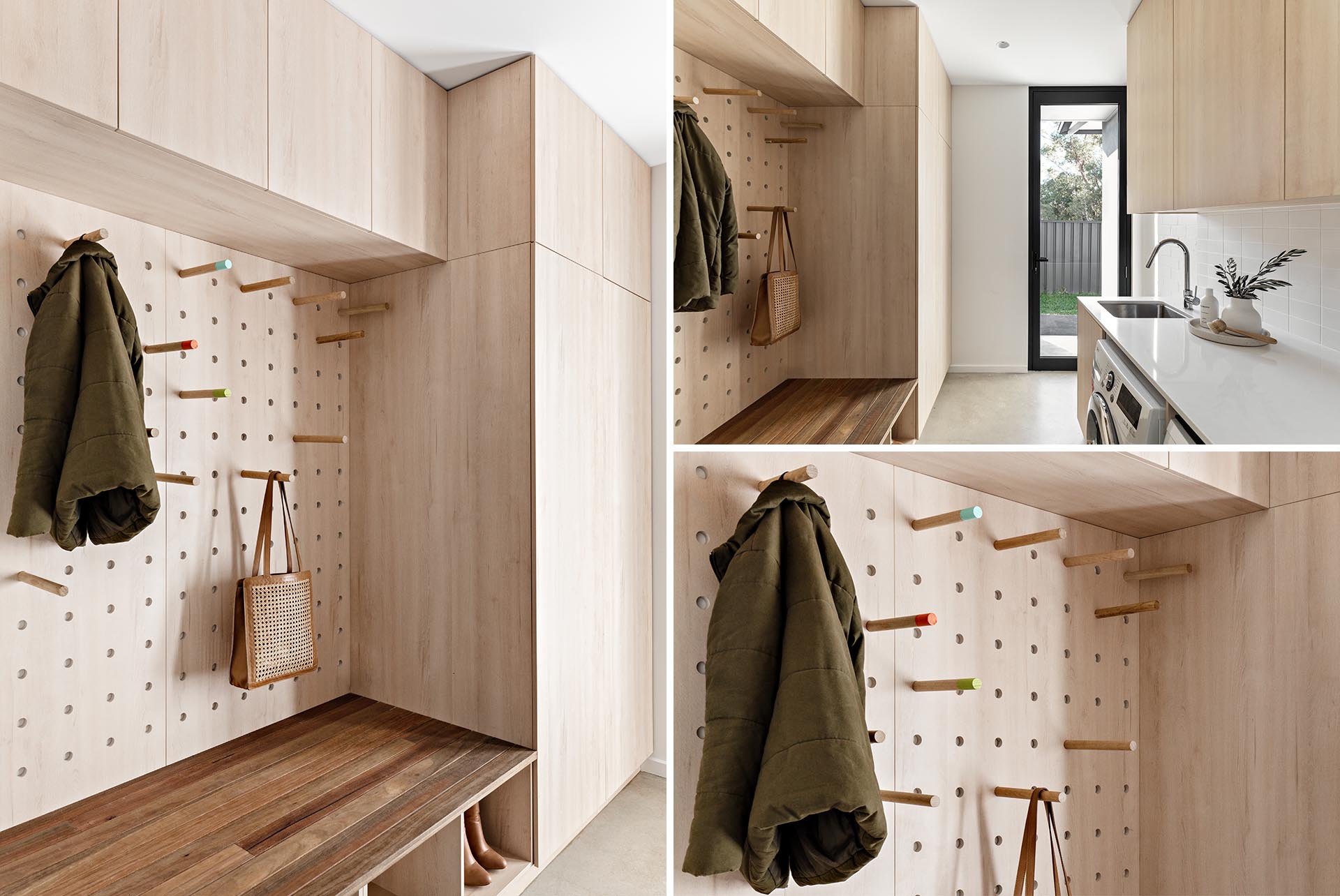 Architect Amrish Maharaj has recently completed the renovation of a home in Sydney, Australia, and included in the re-design is a combined mudroom and laundry.
One wall of the room is designated as a mudroom, with a pegboard wall, a bench, shoe storage, and built-in hardware-free cabinets.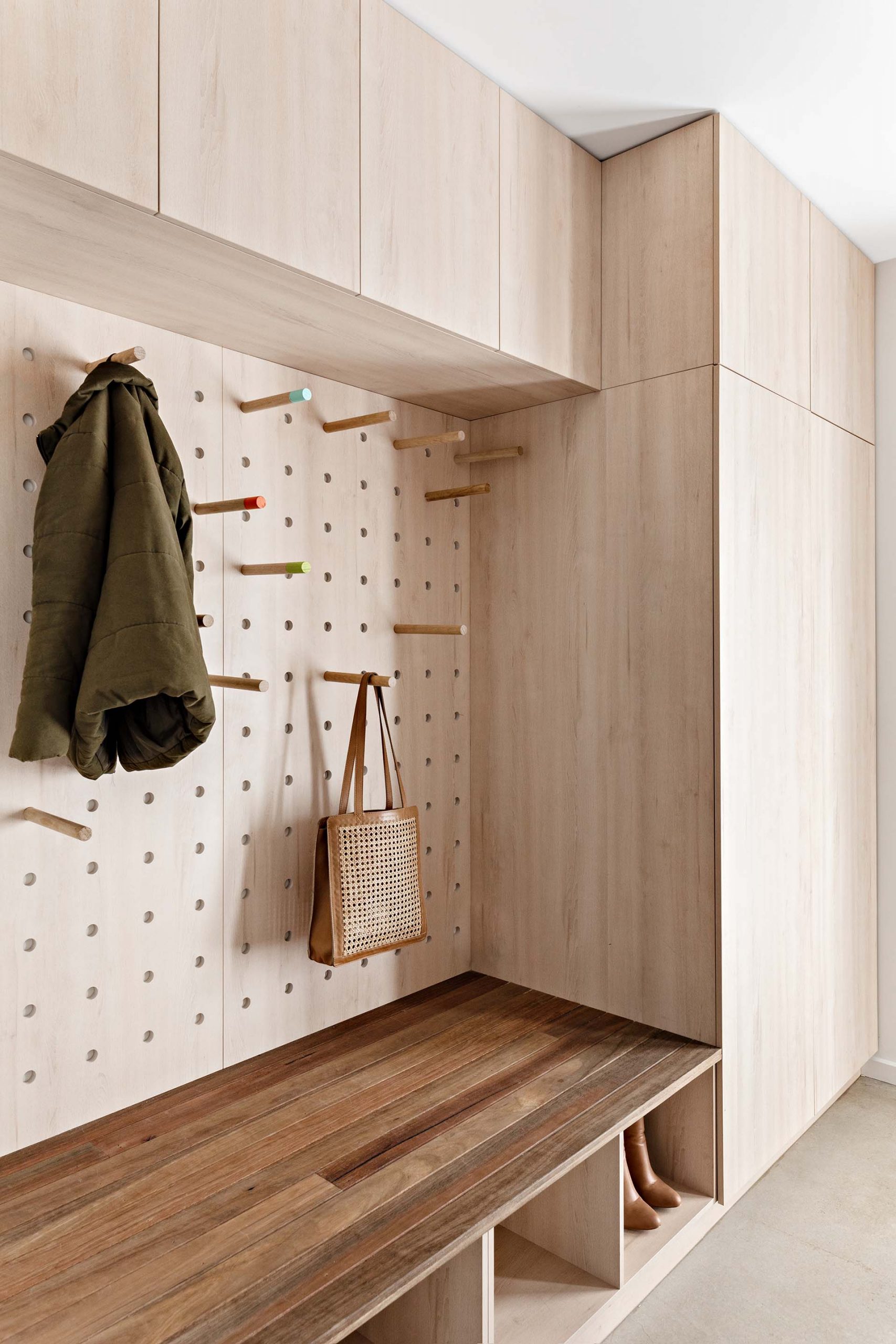 The pegboard wall, which includes pegs with colored tips, can be used to store coats, bags, and other items that can be hung.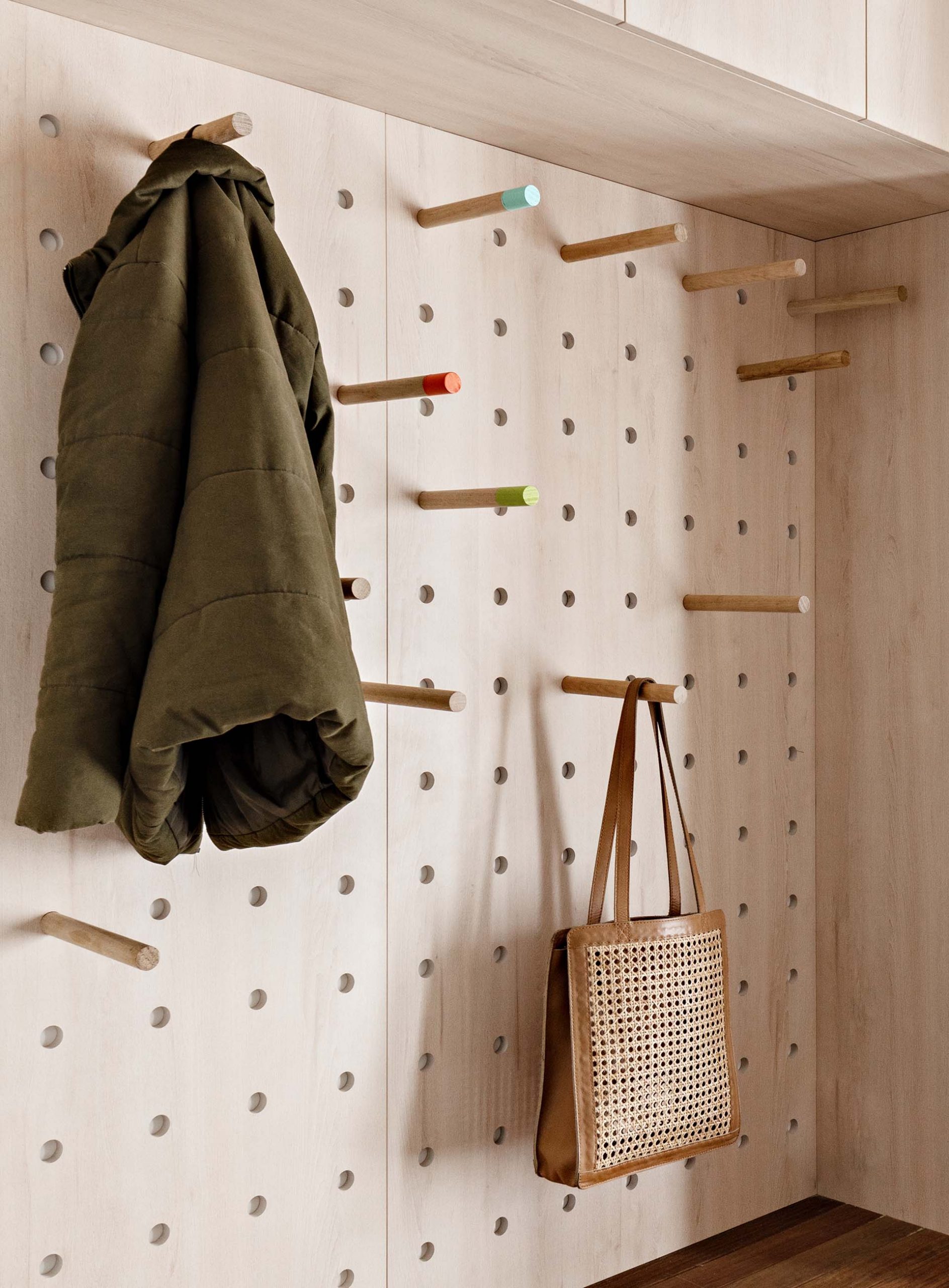 The opposite wall is dedicated to the laundry area, with the washer and dryer tucked away underneath a white countertop with a sink, while above there's a white tile backsplash and cabinets that match the mudroom storage.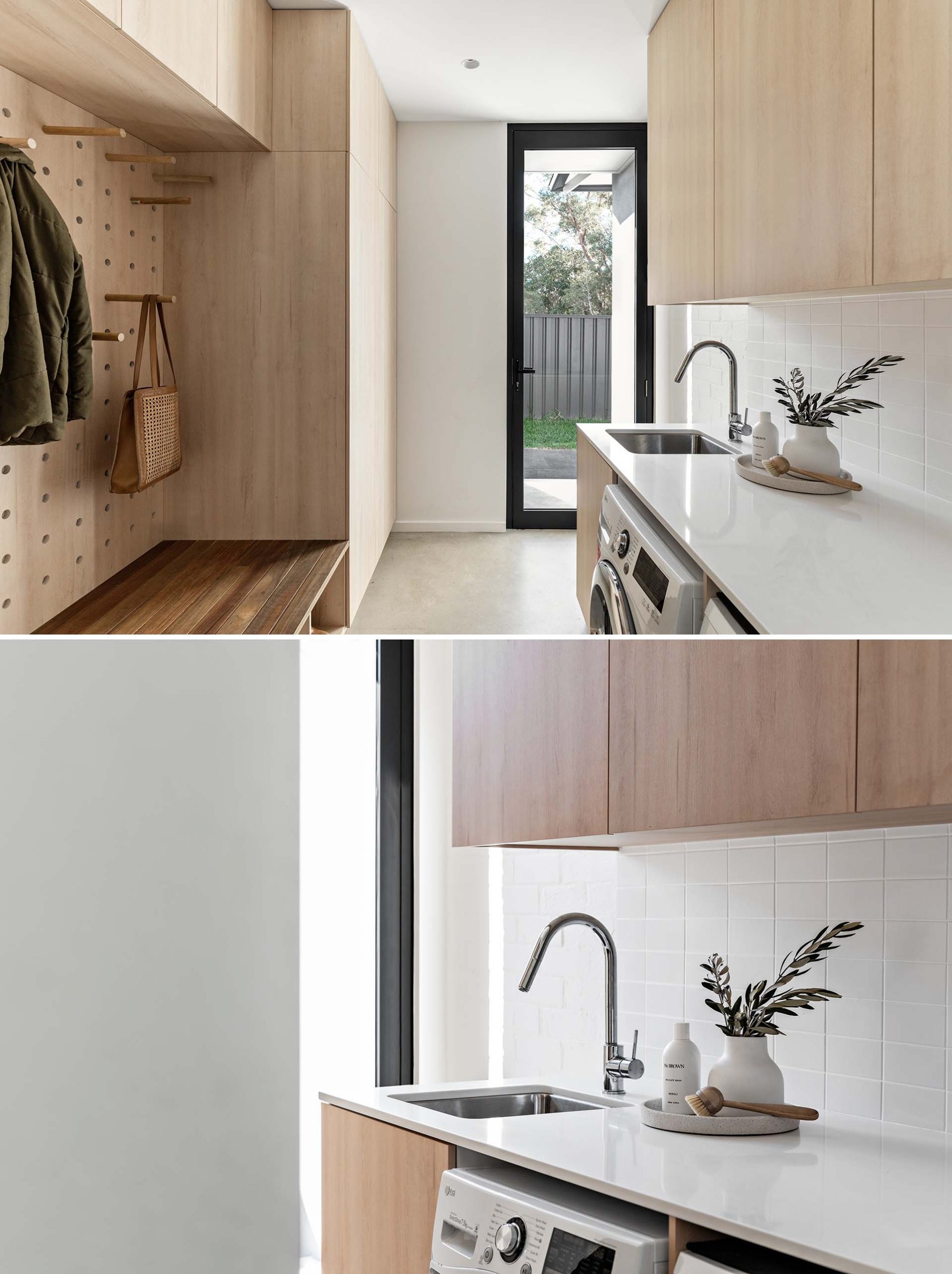 Let's take a look at the rest of the home…
The Before Photos
The original single-story federation home in Sydney's Inner west had been subject to a series of complicated additions. The building suffered from an uninspiring street presence with the entry porch enclosed and much of the detail stripped from the street facade.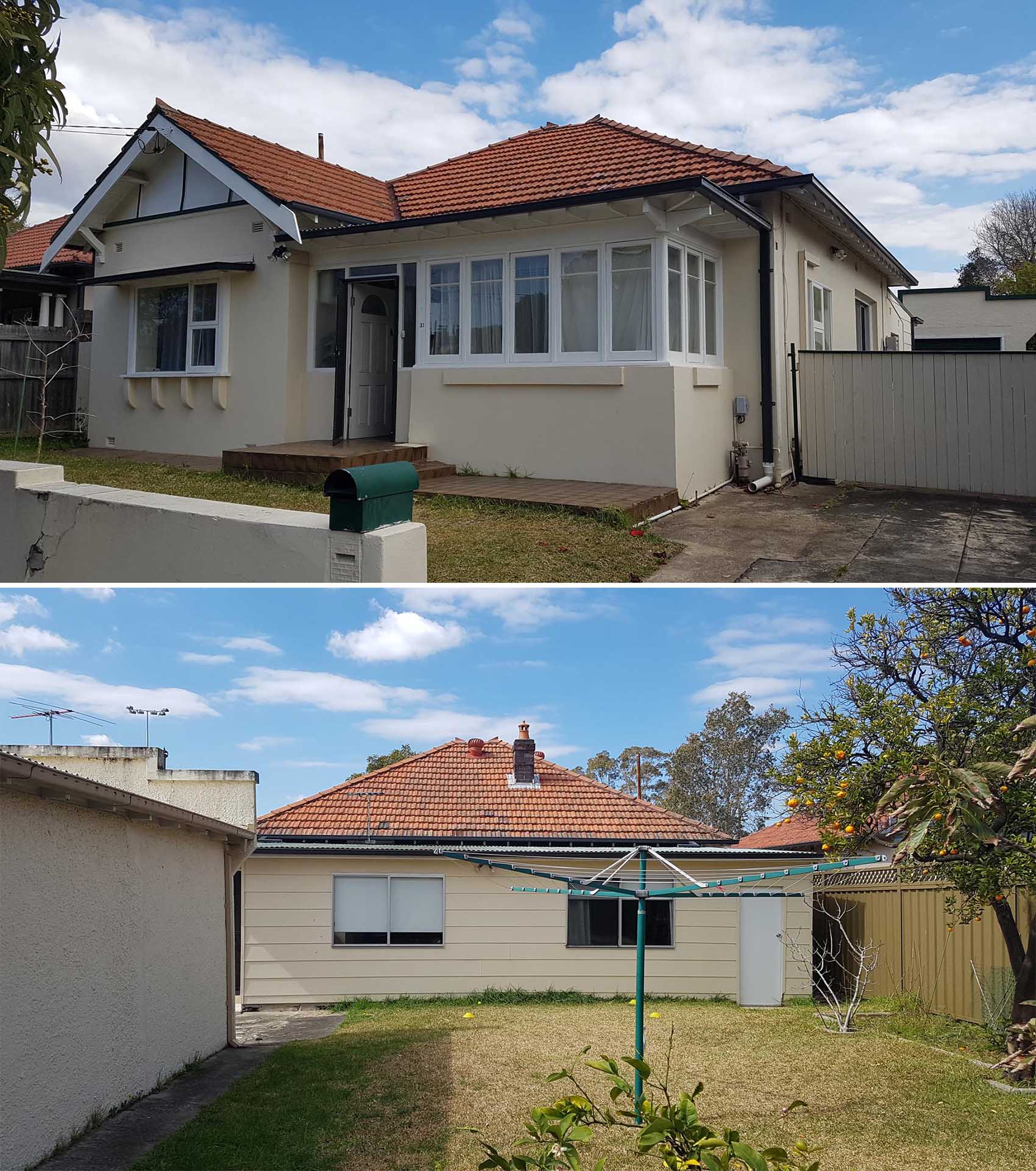 The Updated Facade
The house's original front was restored with a wide central hallway, which dissected four traditional front rooms. Timber panel detailing, herringbone flooring, timber picture rails, and ornate ceilings restored the front of the house to its former glory.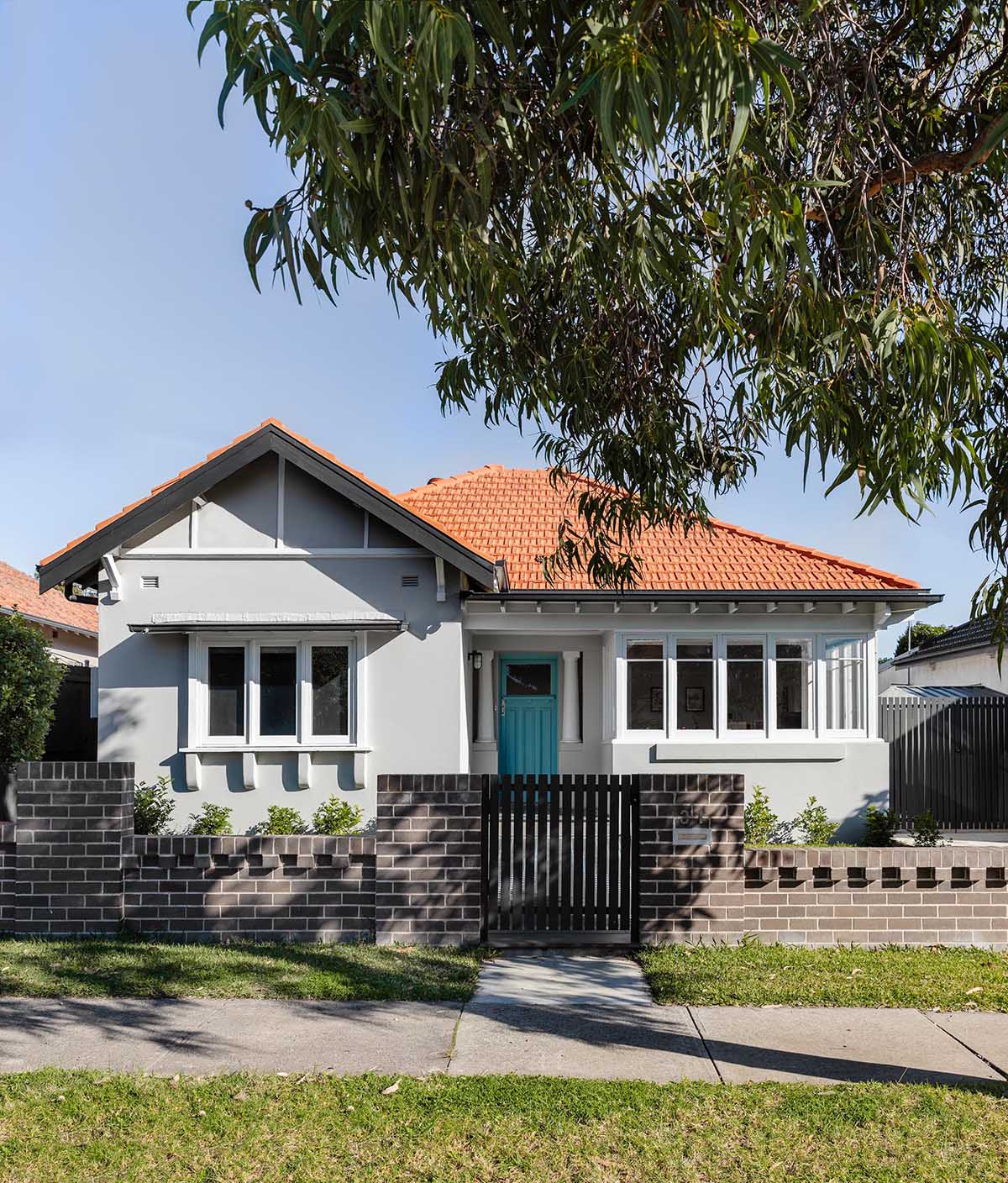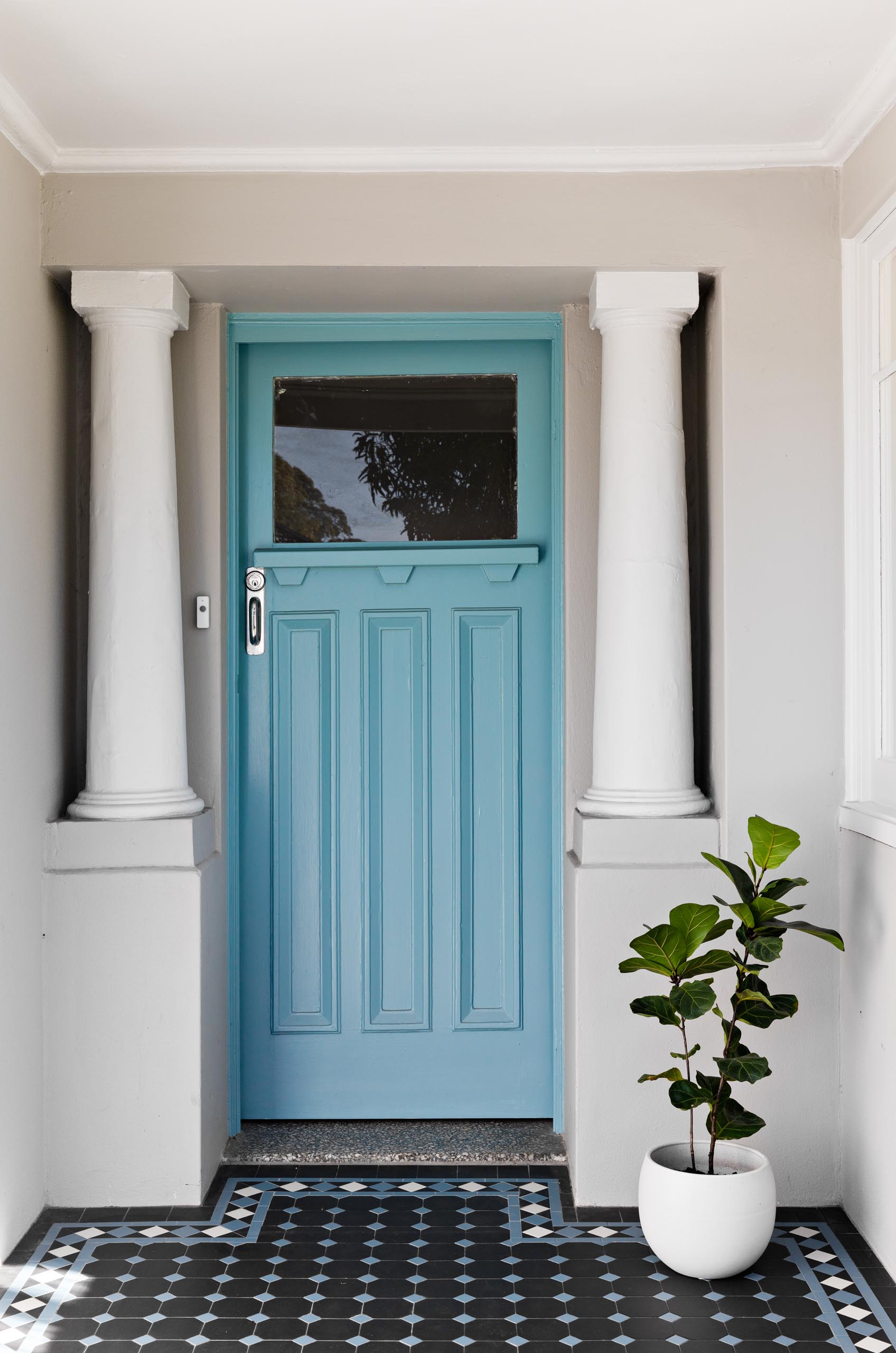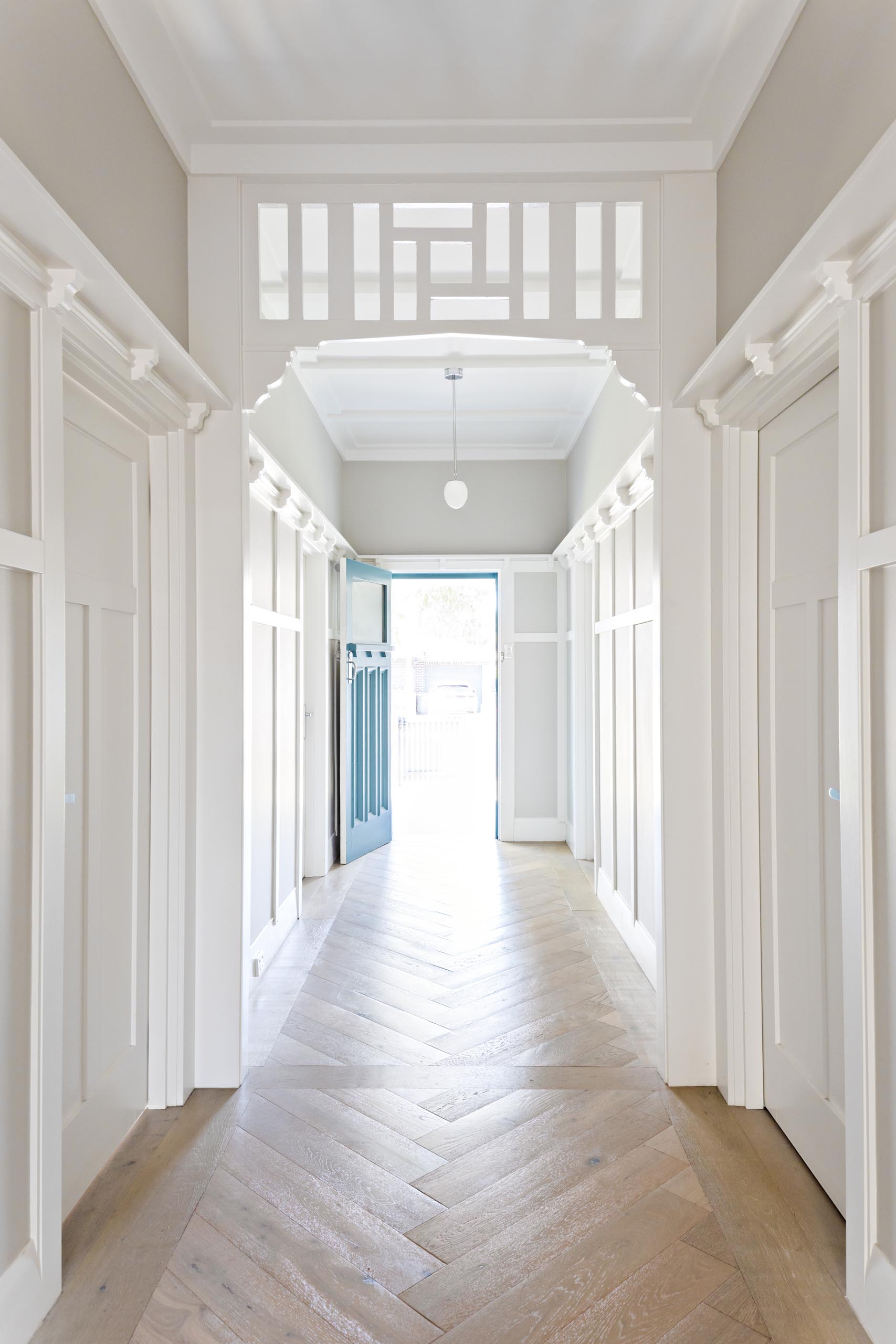 The New Rear Extension
A simplified rear addition with a black and brick exterior includes a kitchen, dining, and living room with an improved connection to the outdoors via a covered patio.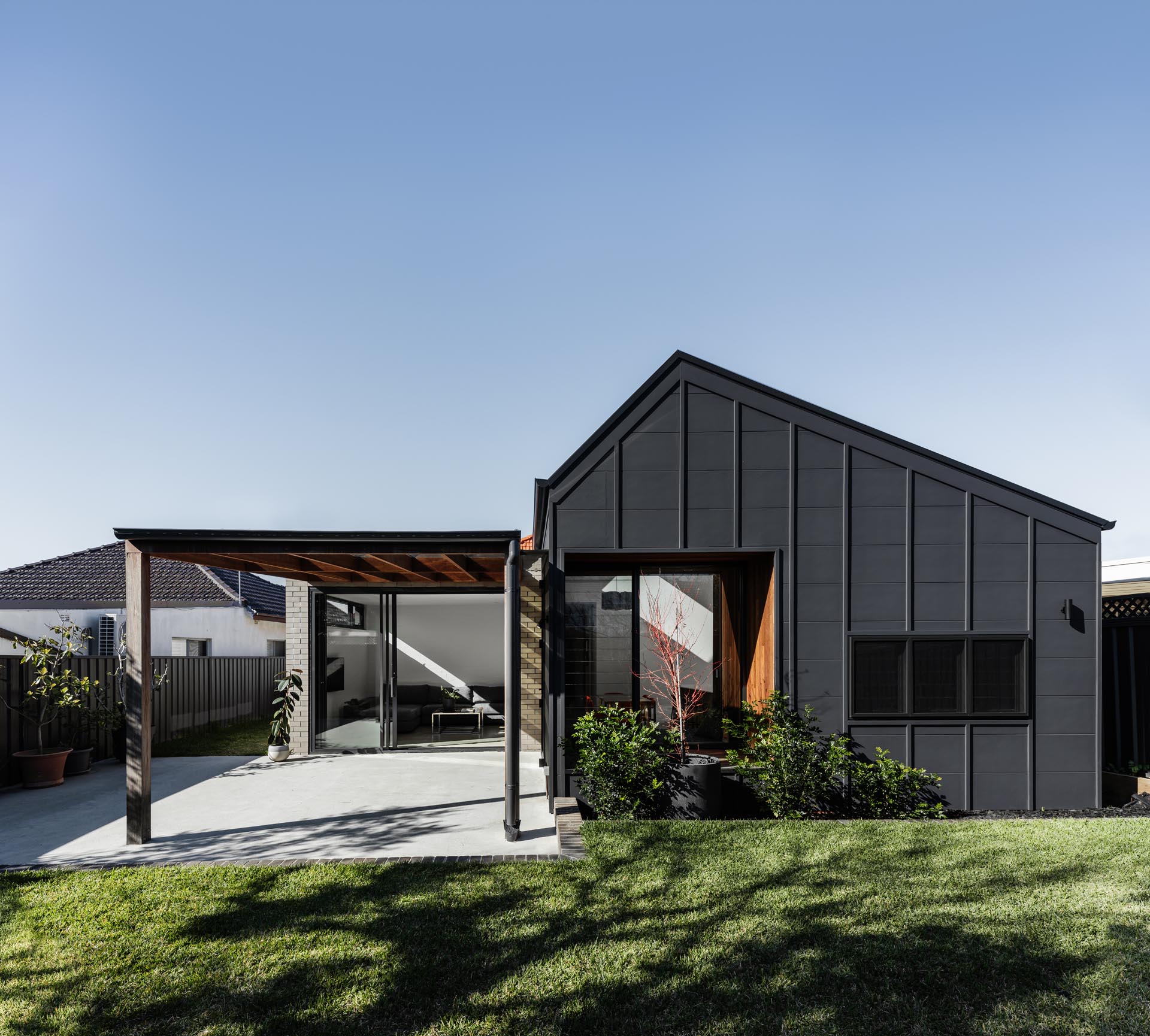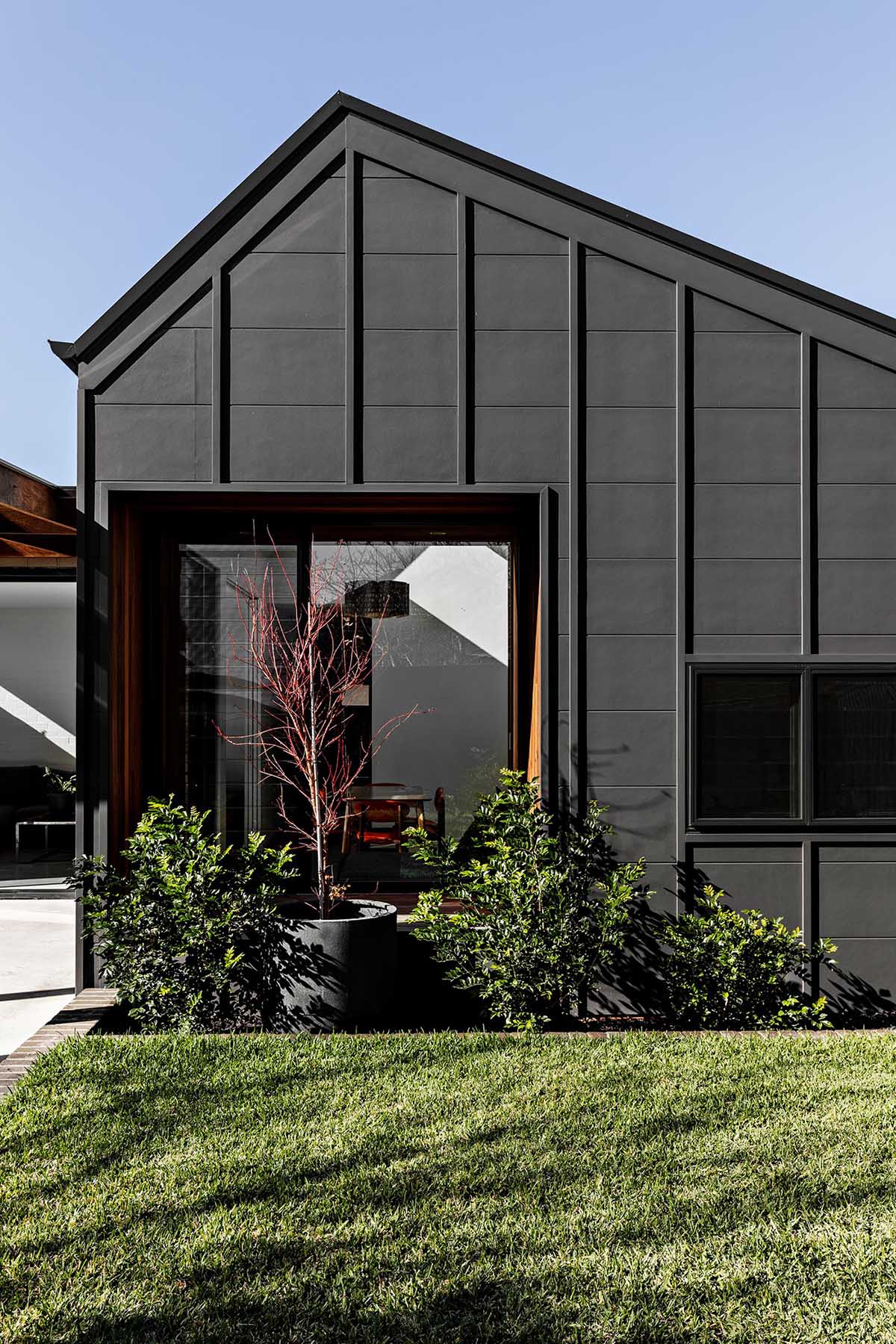 The Wood-Lined Built-In Window Seat
Stepping inside, and there's a large square timber-lined window box seat with a blue upholstered cushion, that extends the view out to the garden.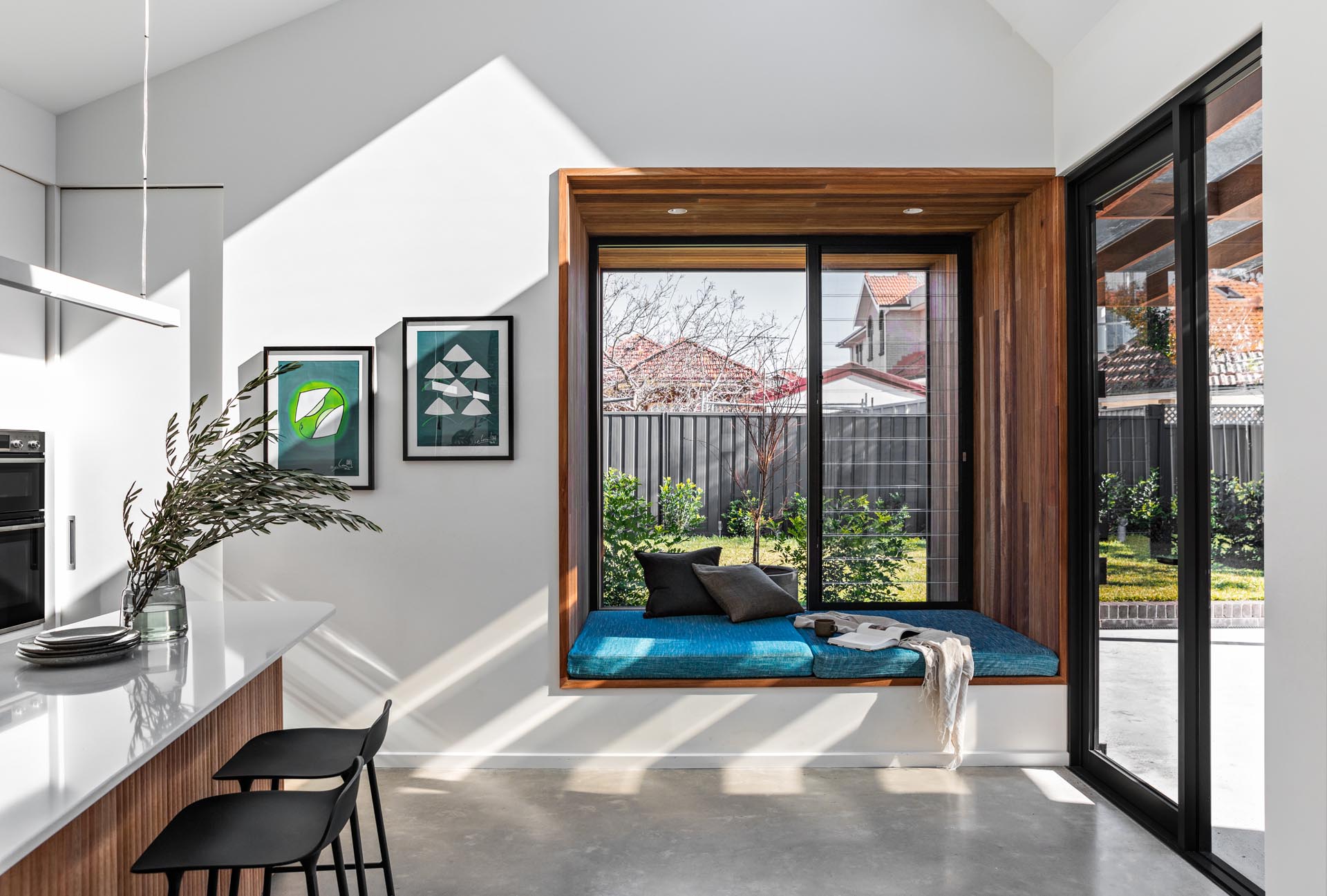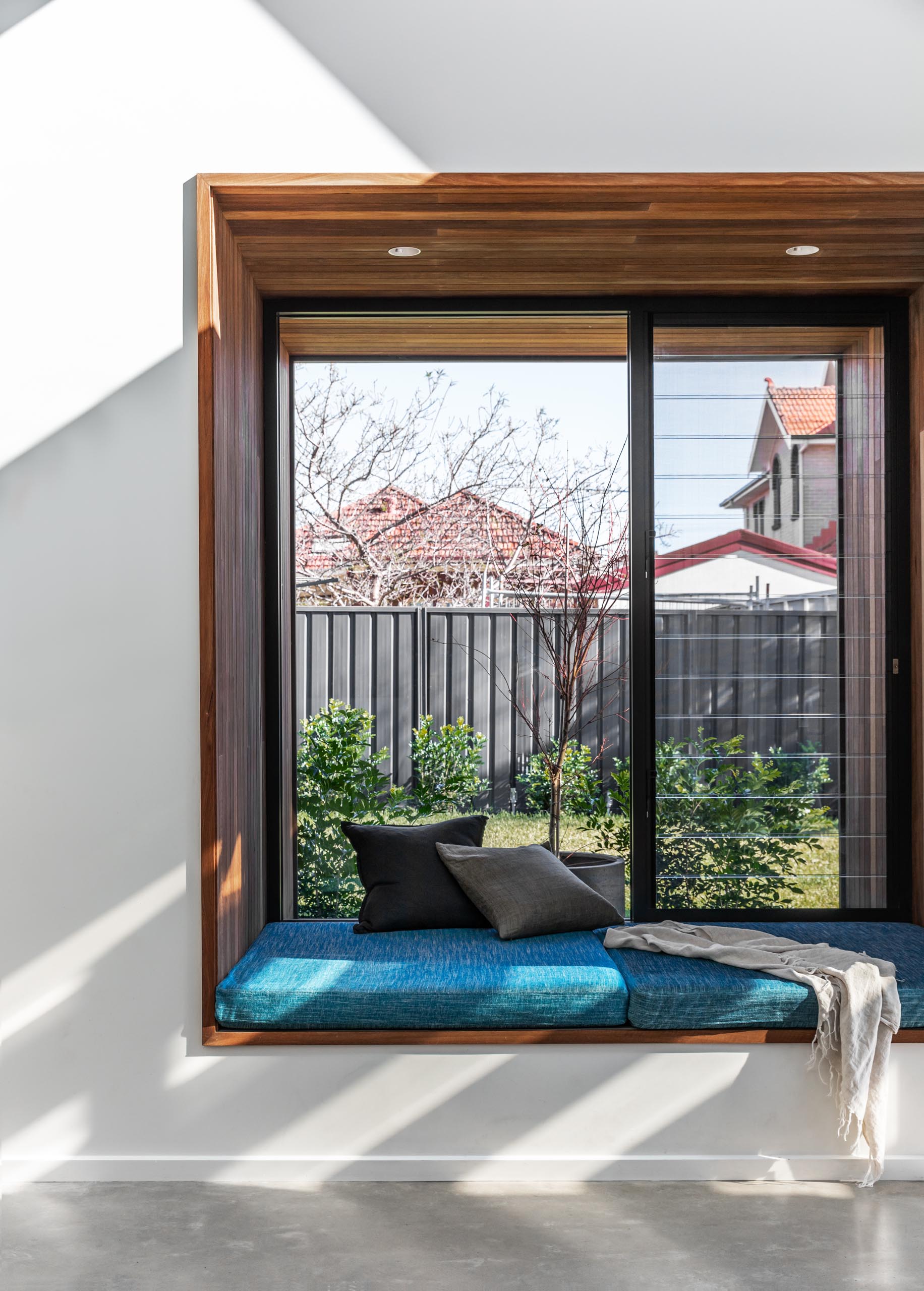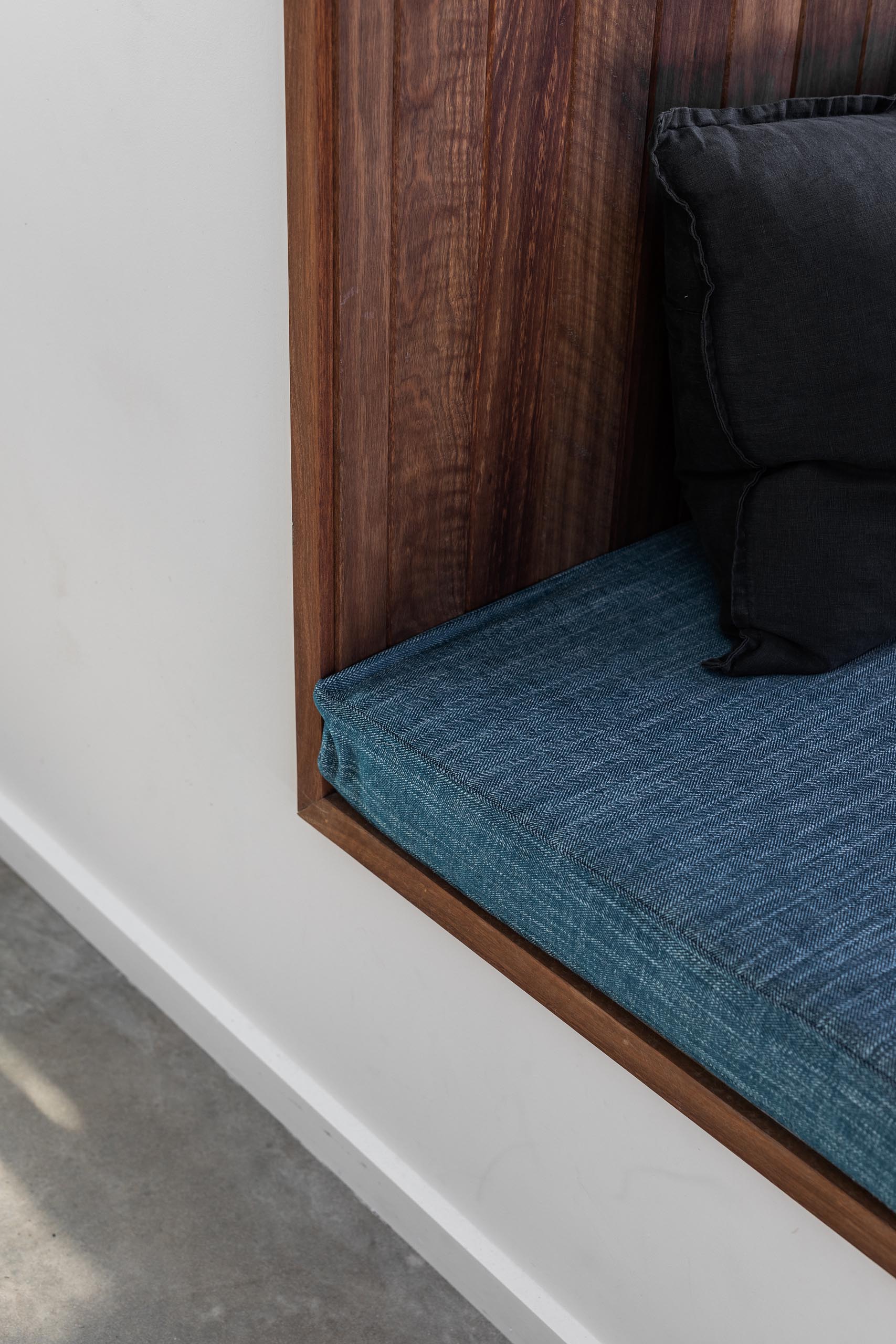 The Kitchen
There are minimalist white cabinets, concrete floors, a glass backsplash, and an island with a wood facade in the nearby kitchen.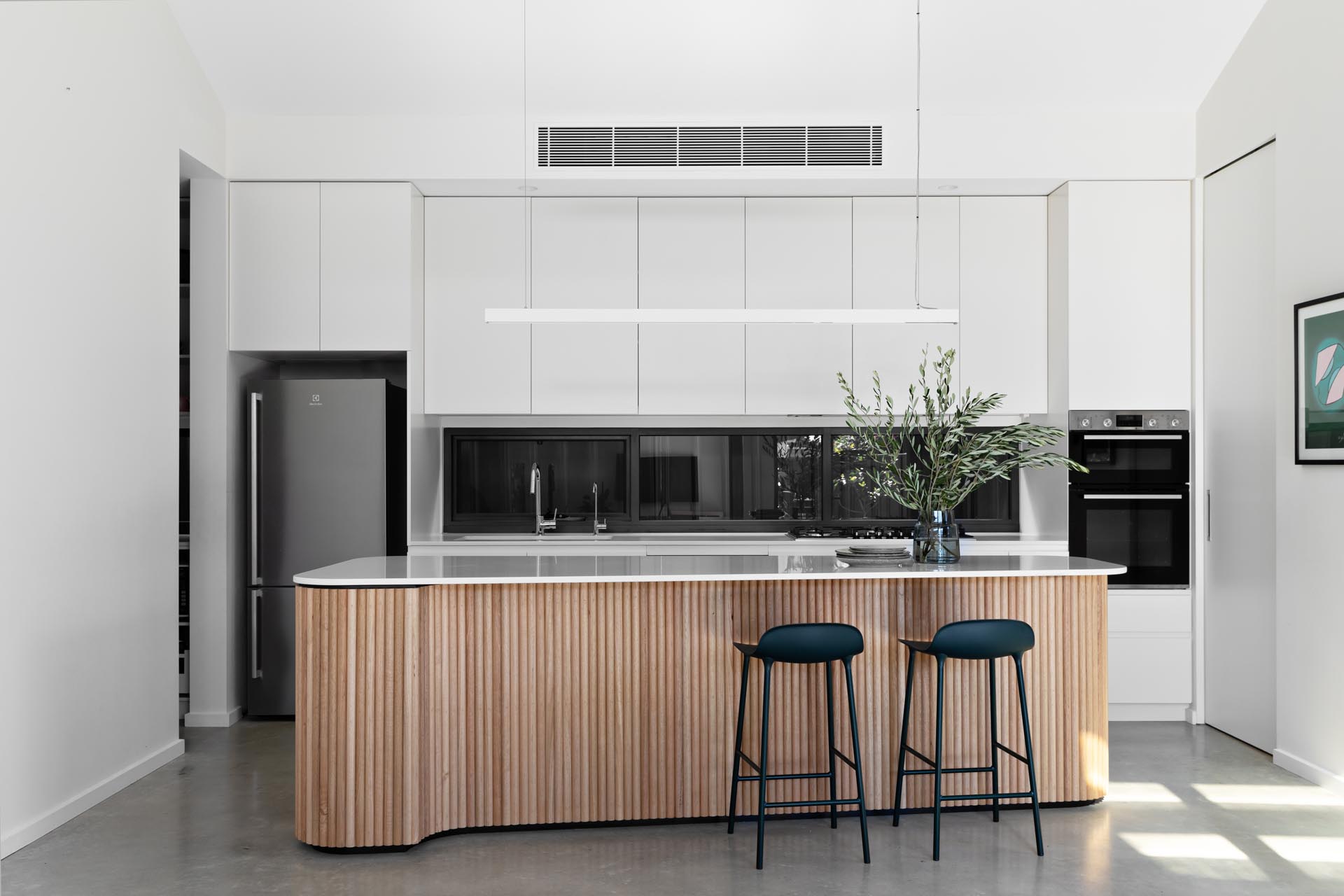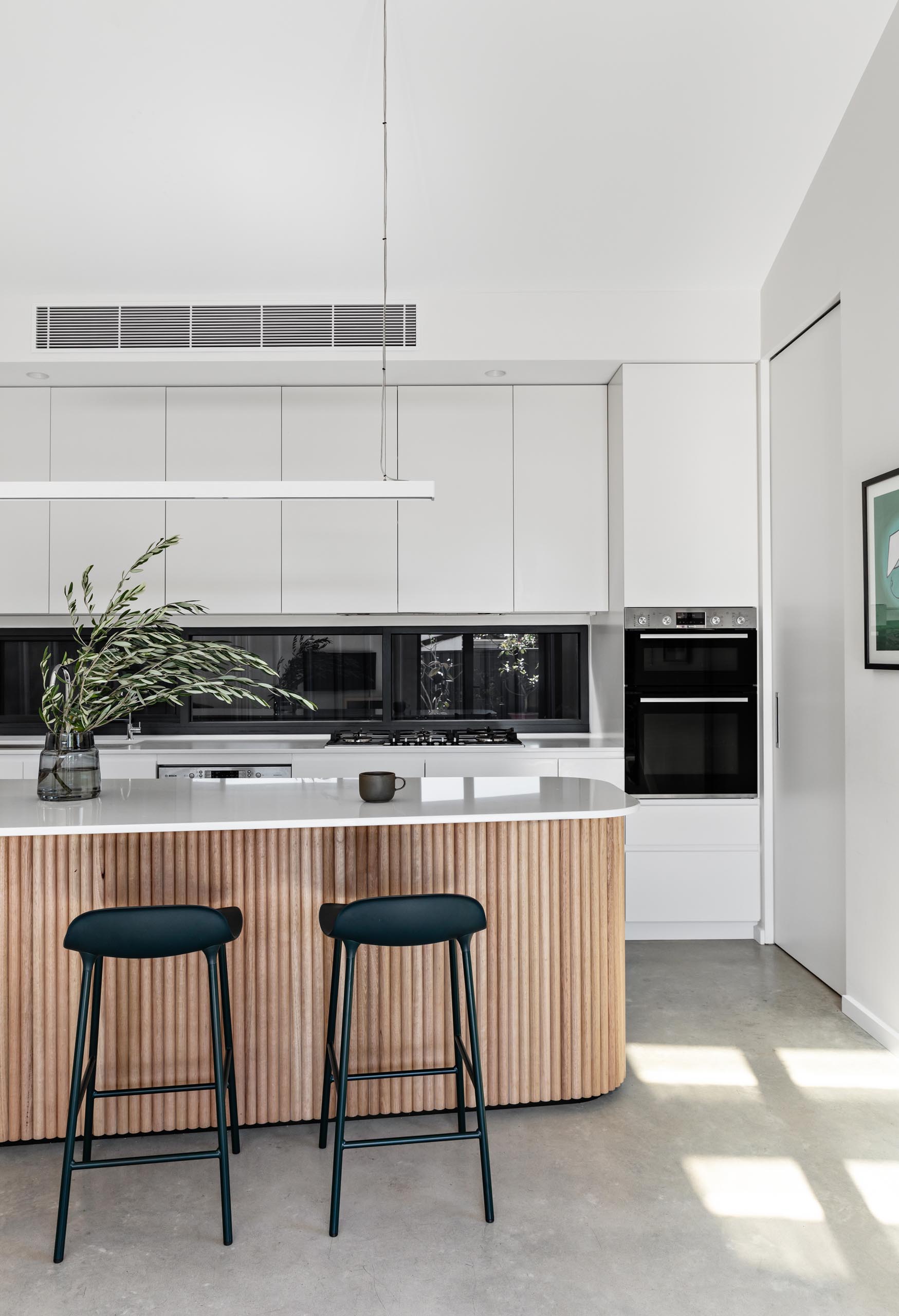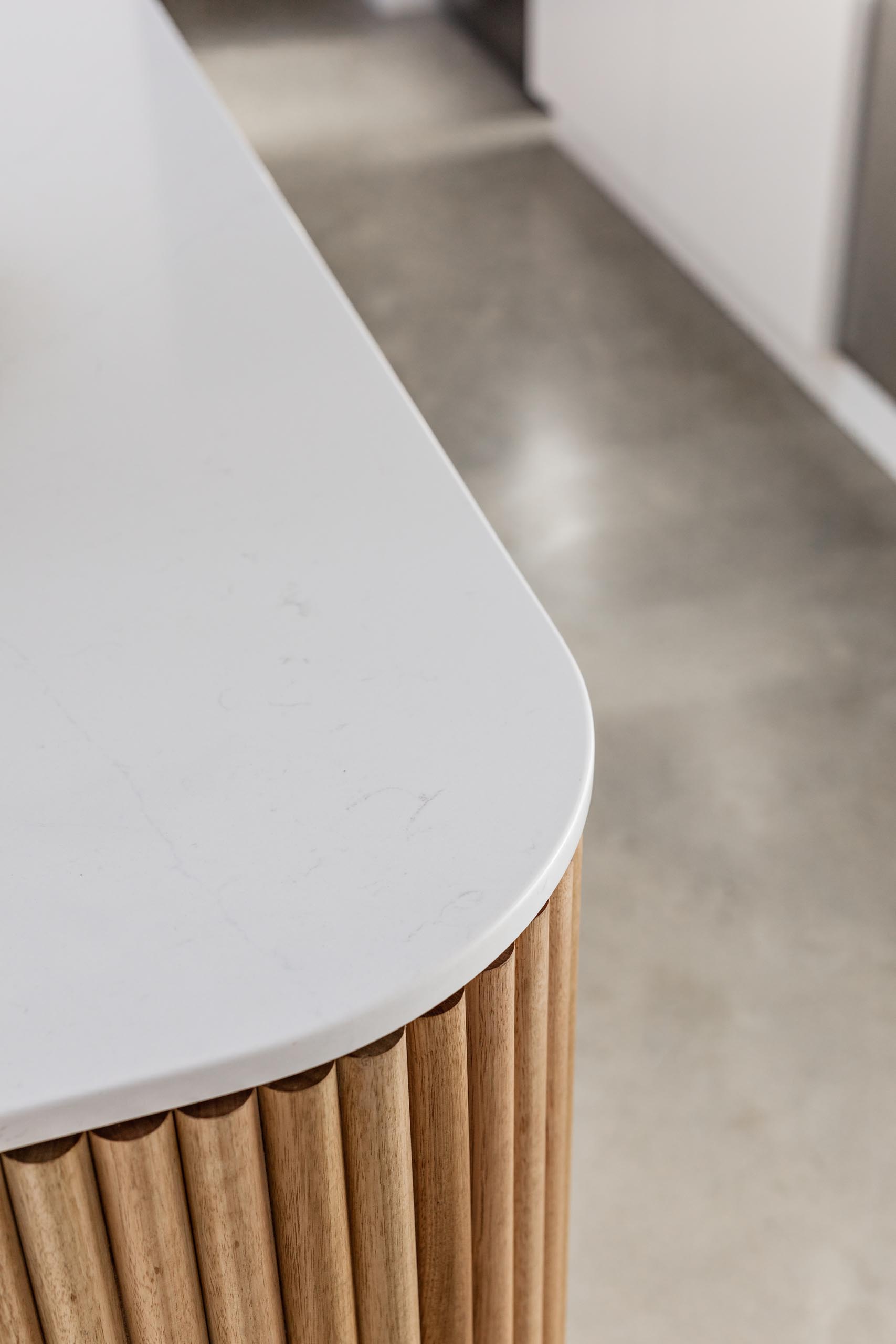 The Dining Area And Skylights
A series of large north-orientated skylights flood the addition with daylight that illuminates the natural materials and textures.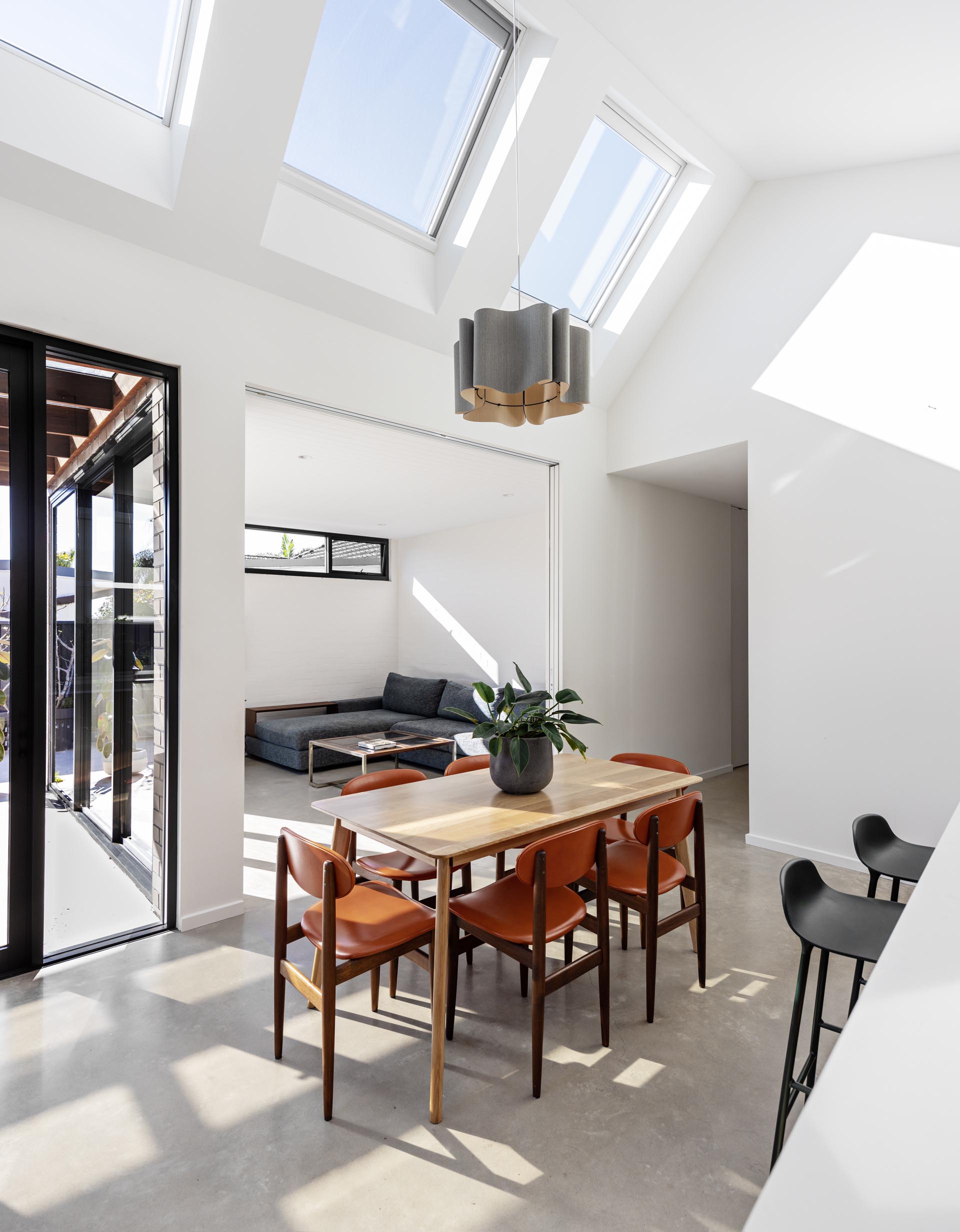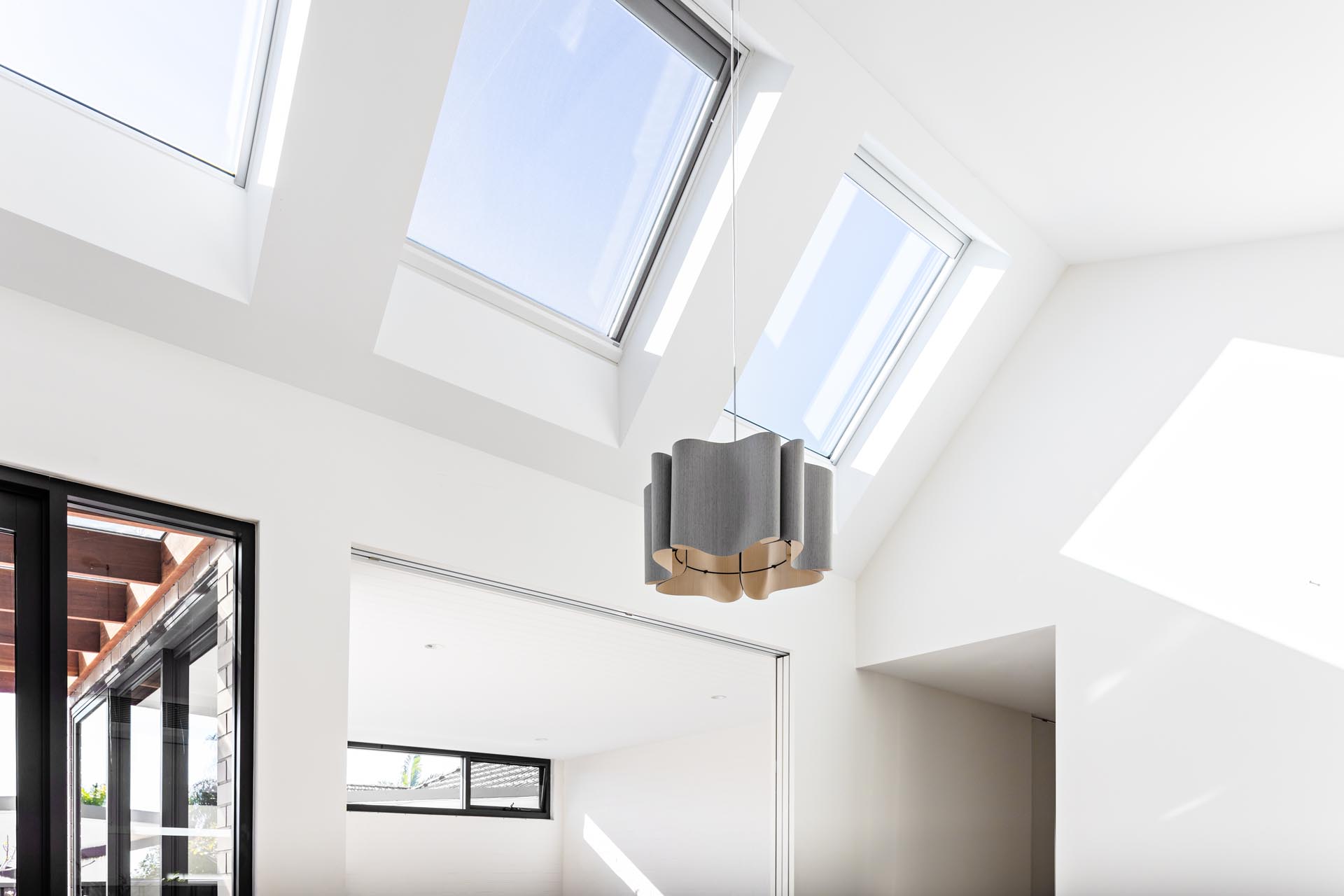 The Living Room
A textured white wall provides a backdrop for the gray couch with wood accents.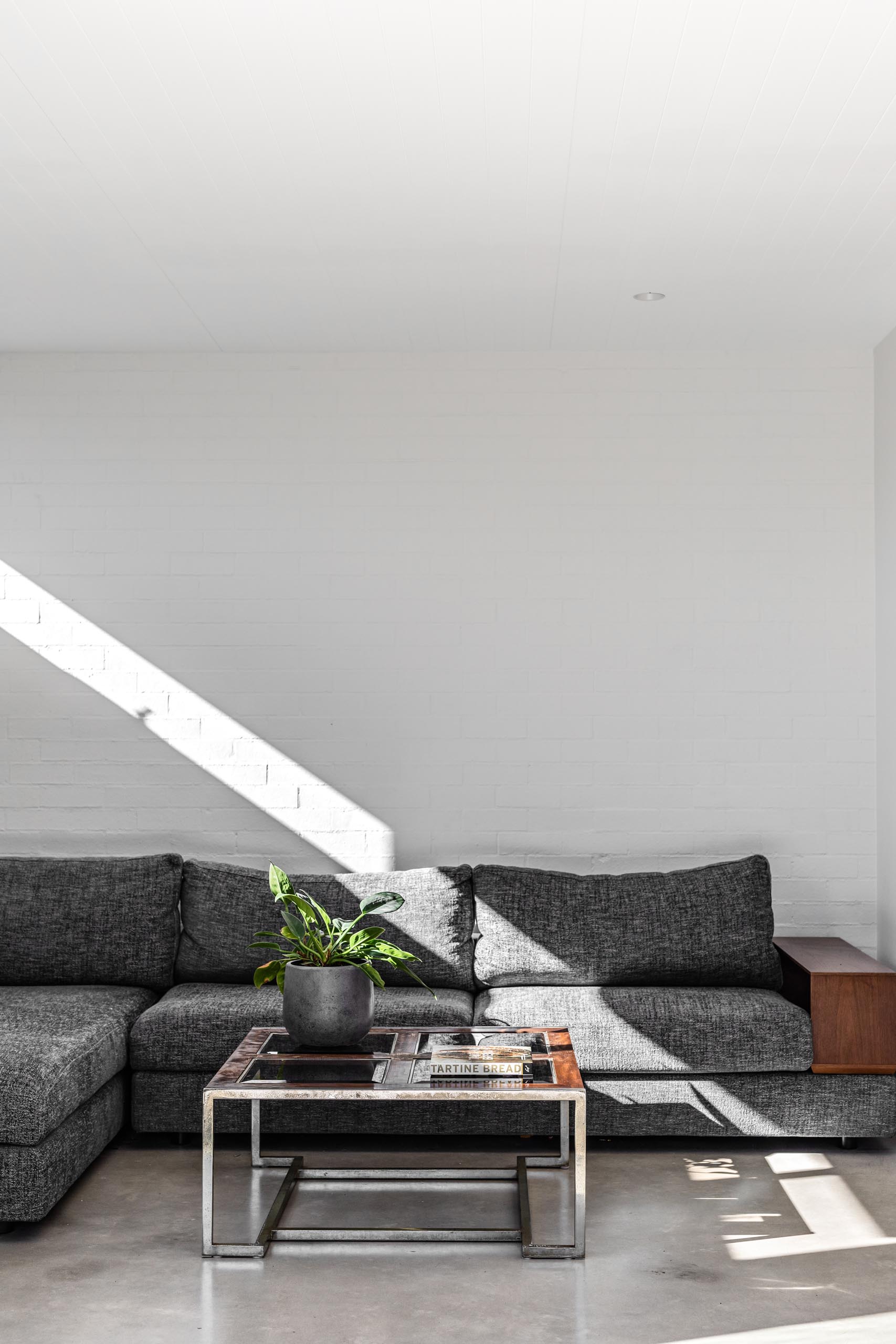 The Bathrooms
Each bathroom has its own aesthetic; however, dark green penny tiles have been used to create an accent wall in one bathroom, while they've been used as flooring in the other.