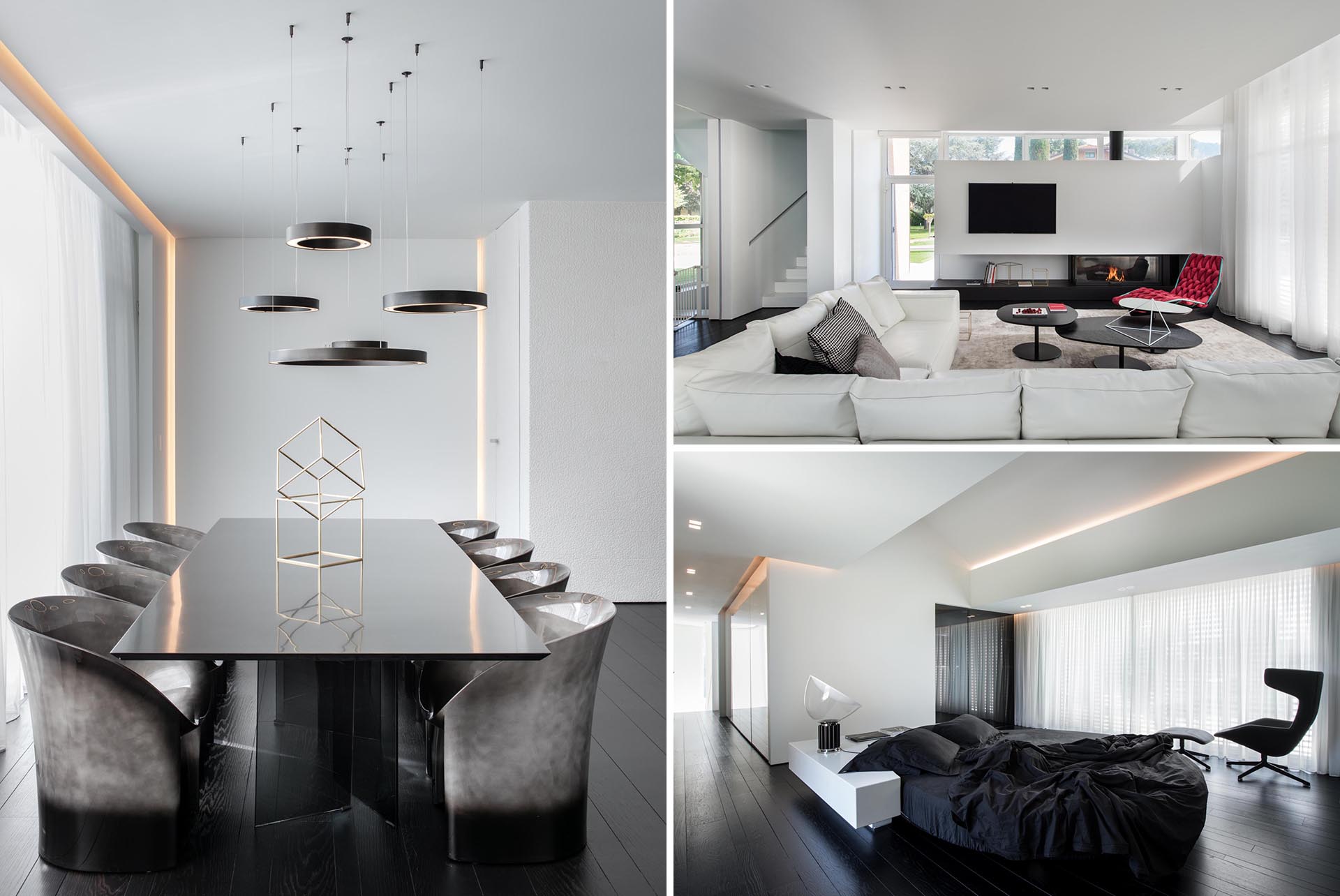 Studio Svetti Architecture has designed a modern home in Arezzo, Italy, that has a strong black and white color palette throughout its interior.
In the living room, a white corner sofa sits on top of a large rug, while black coffee tables complement the black fireplace. A woven red chaise has been chosen to add a touch of color.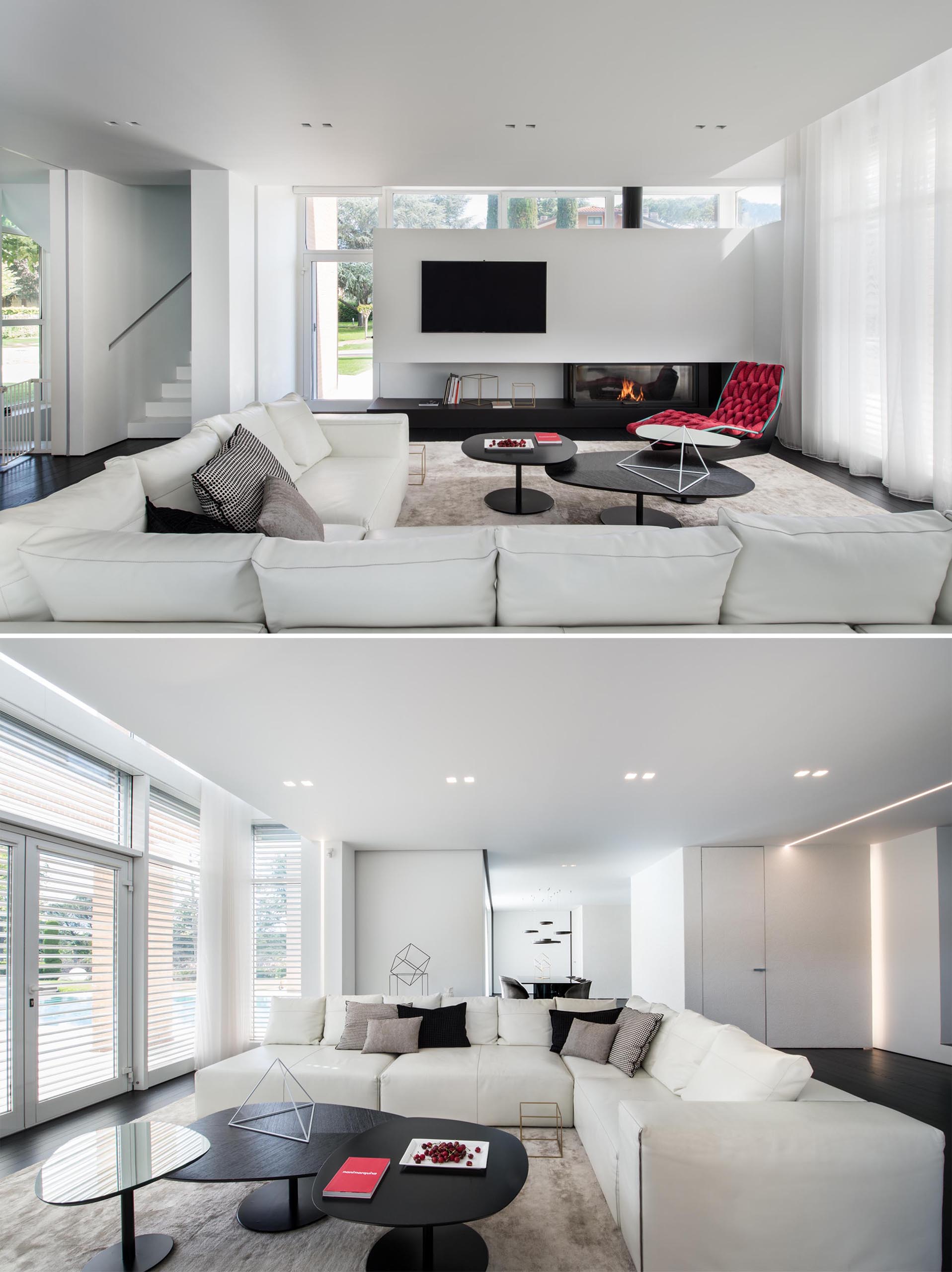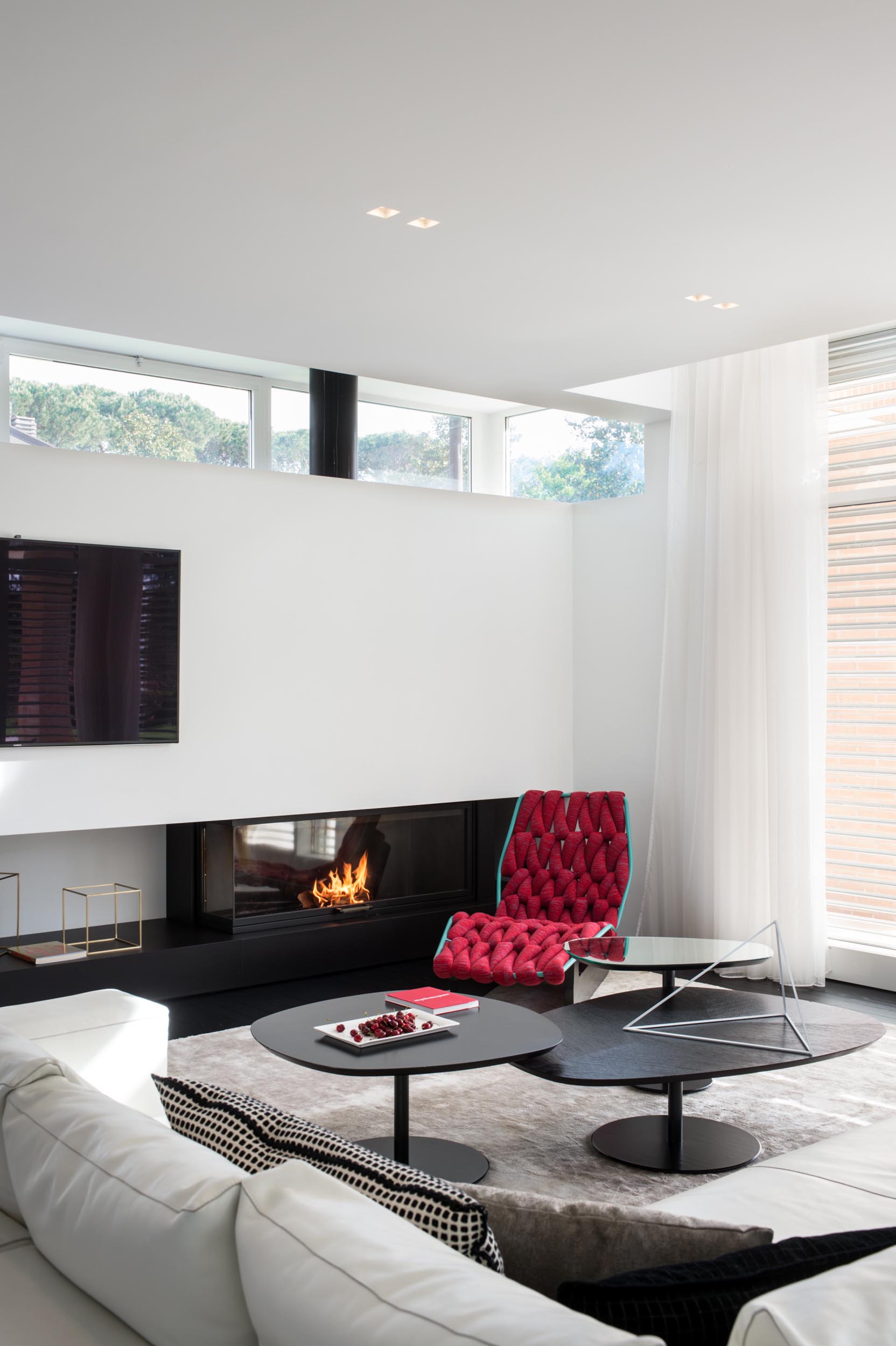 Adjacent to the living room is the dining room, which has a view of the swimming pool. Circular pendant lights hang above the black dining table, while the surrounding dining chairs are dark with a silvery element.
Throughout the home, there are oak floors with a deep black satin finish.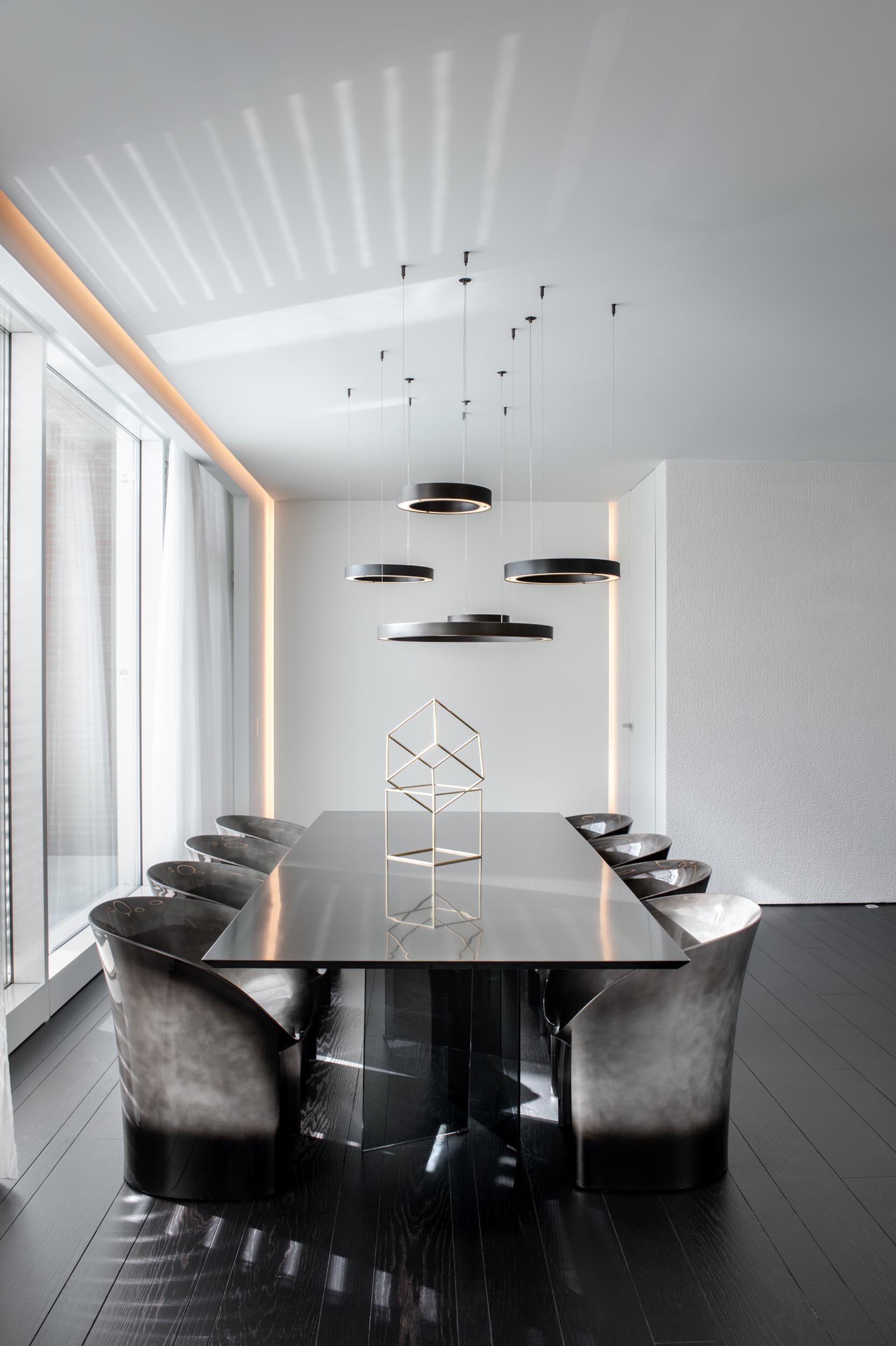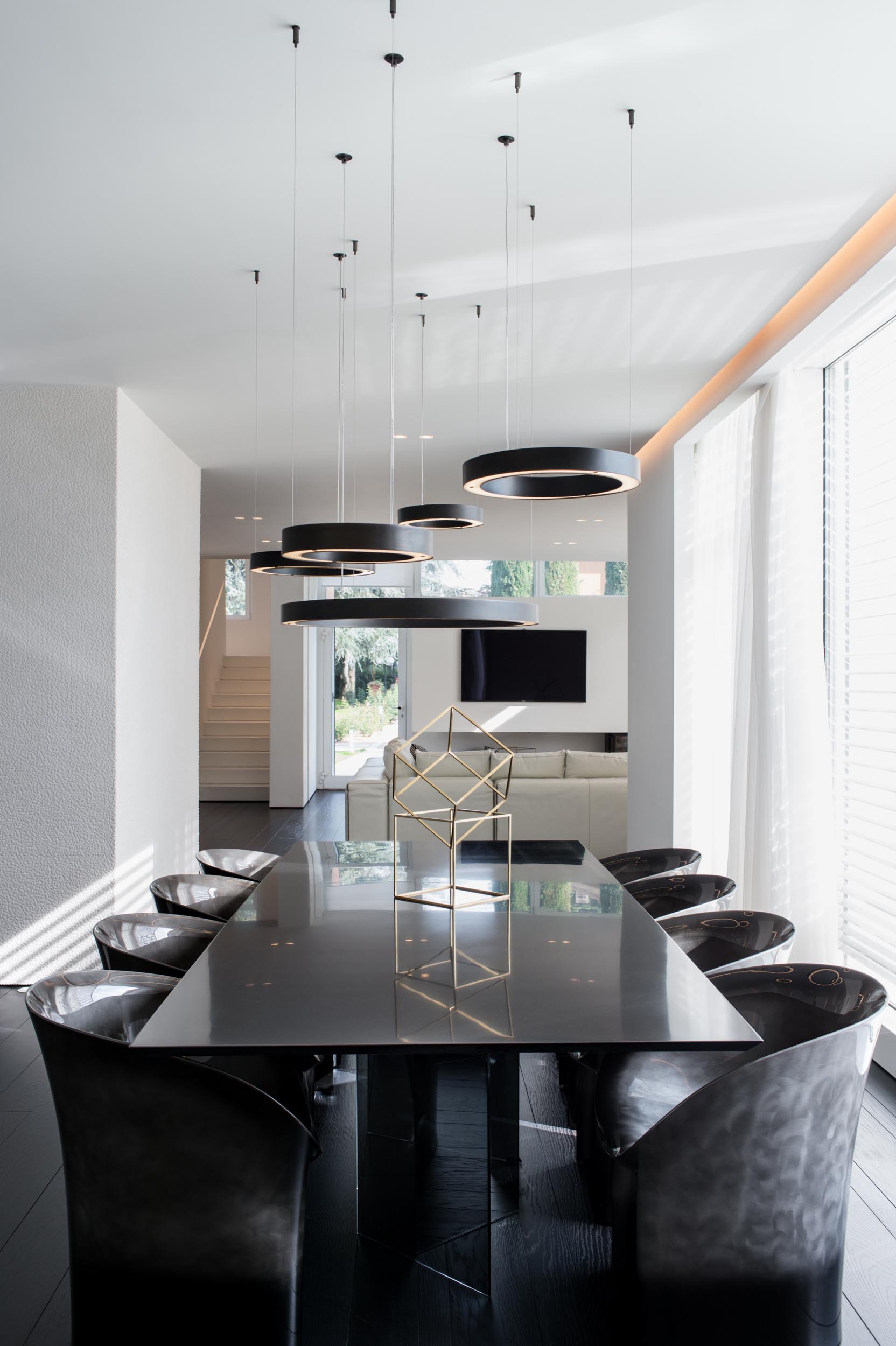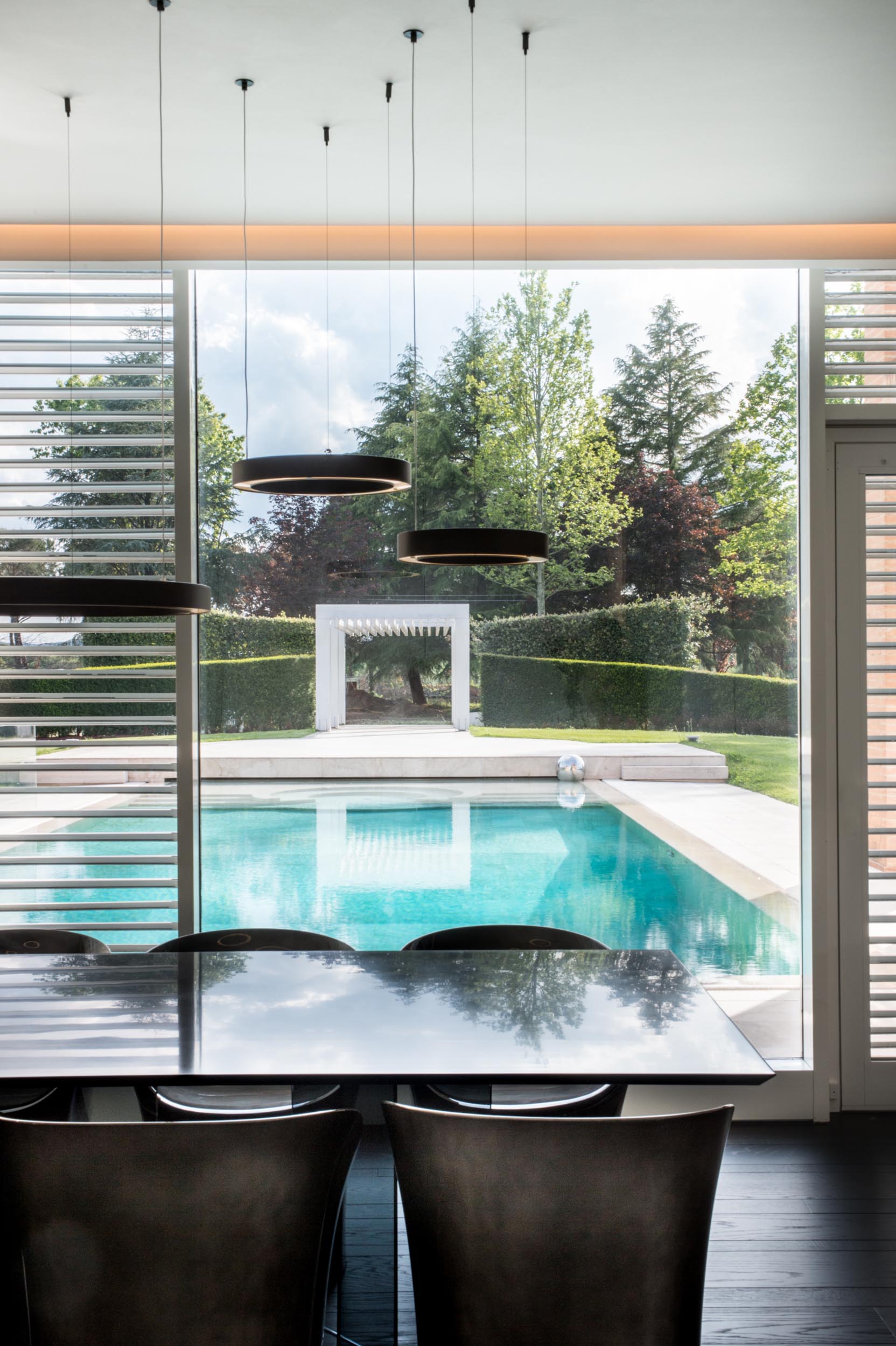 The kitchen has been designed with minimalist white cabinets and stainless steel appliances that match the island.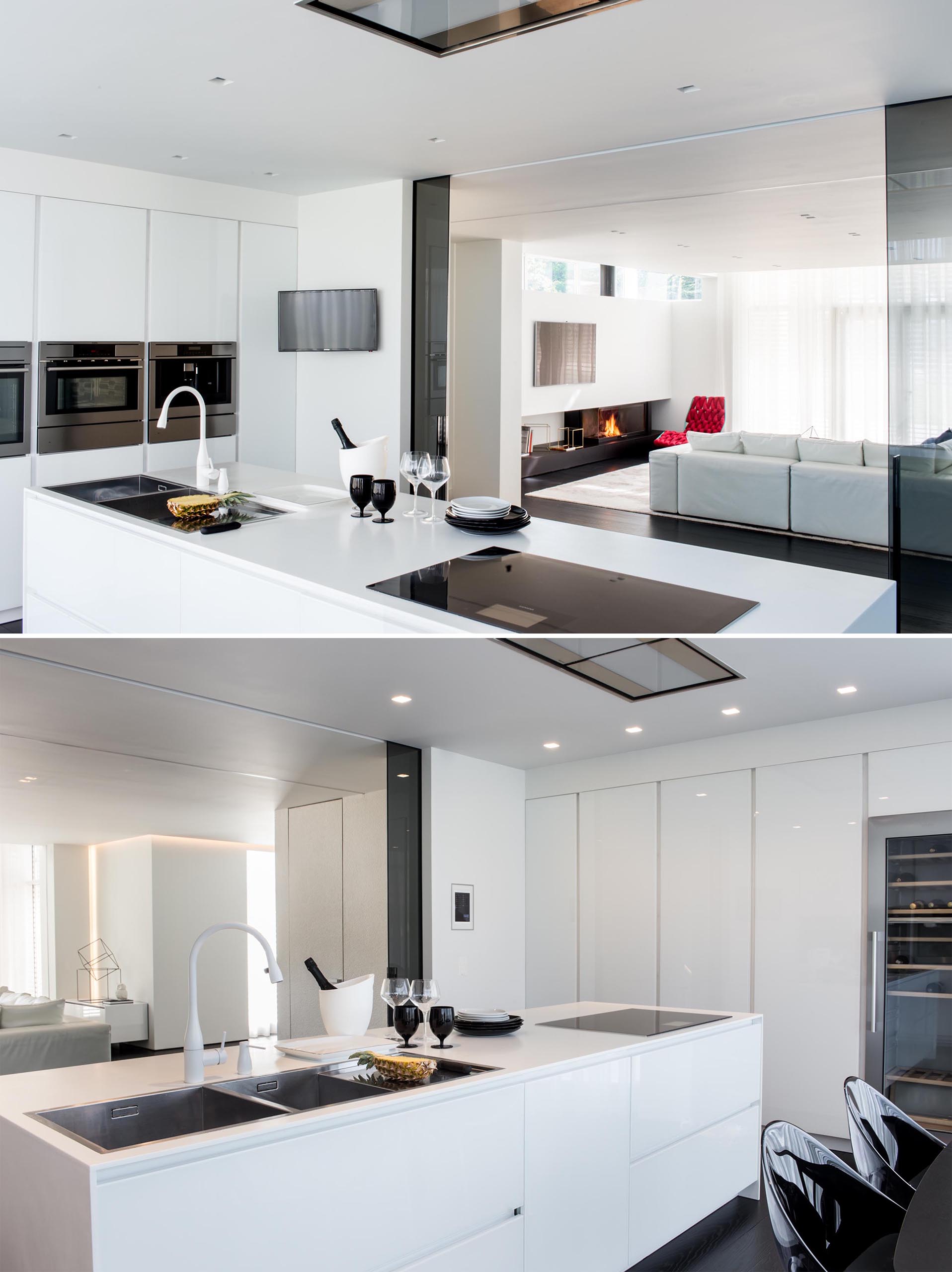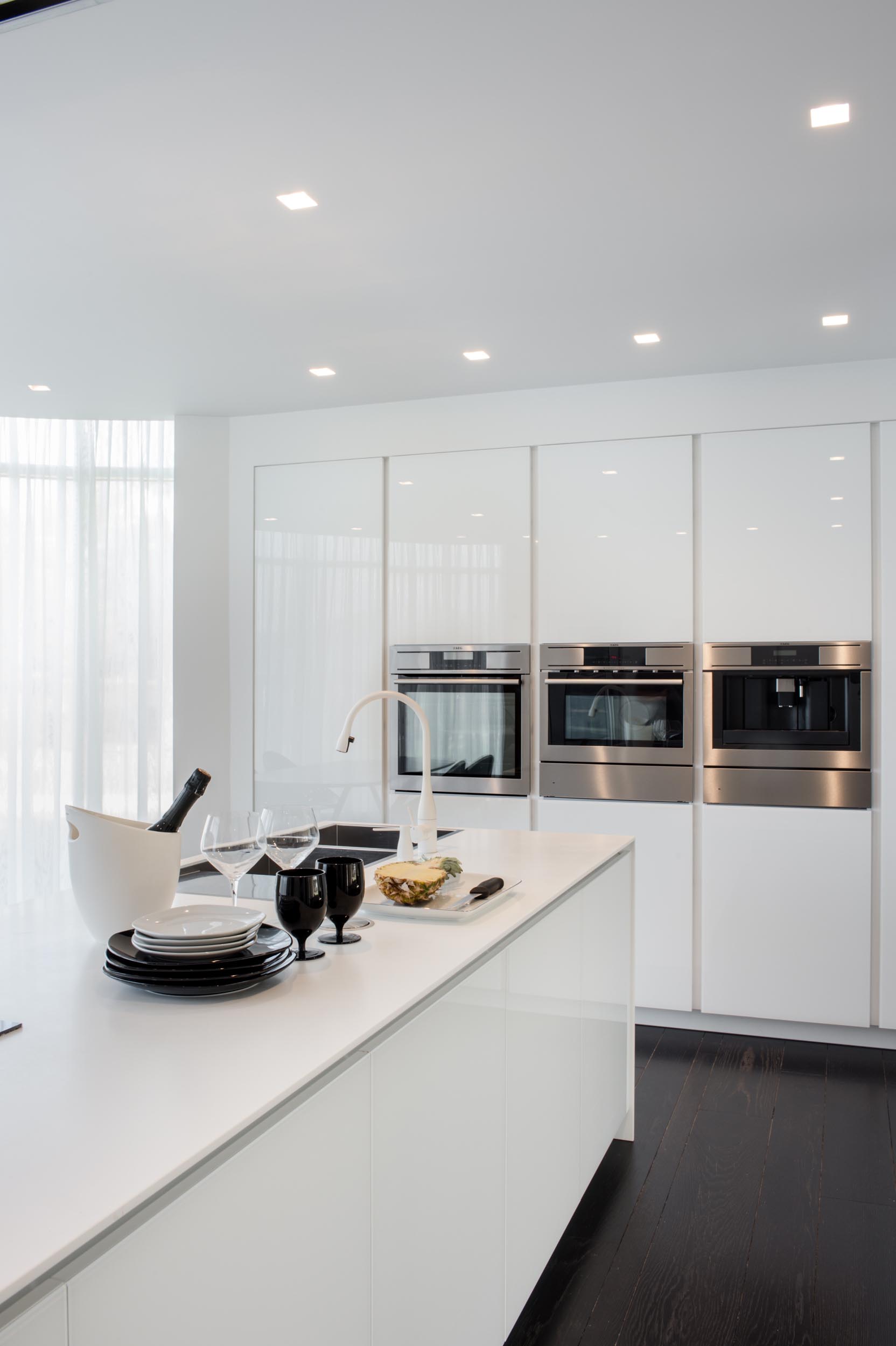 The white staircase helps to keep the space bright, while a built-in handrail also has LED lighting hidden from view.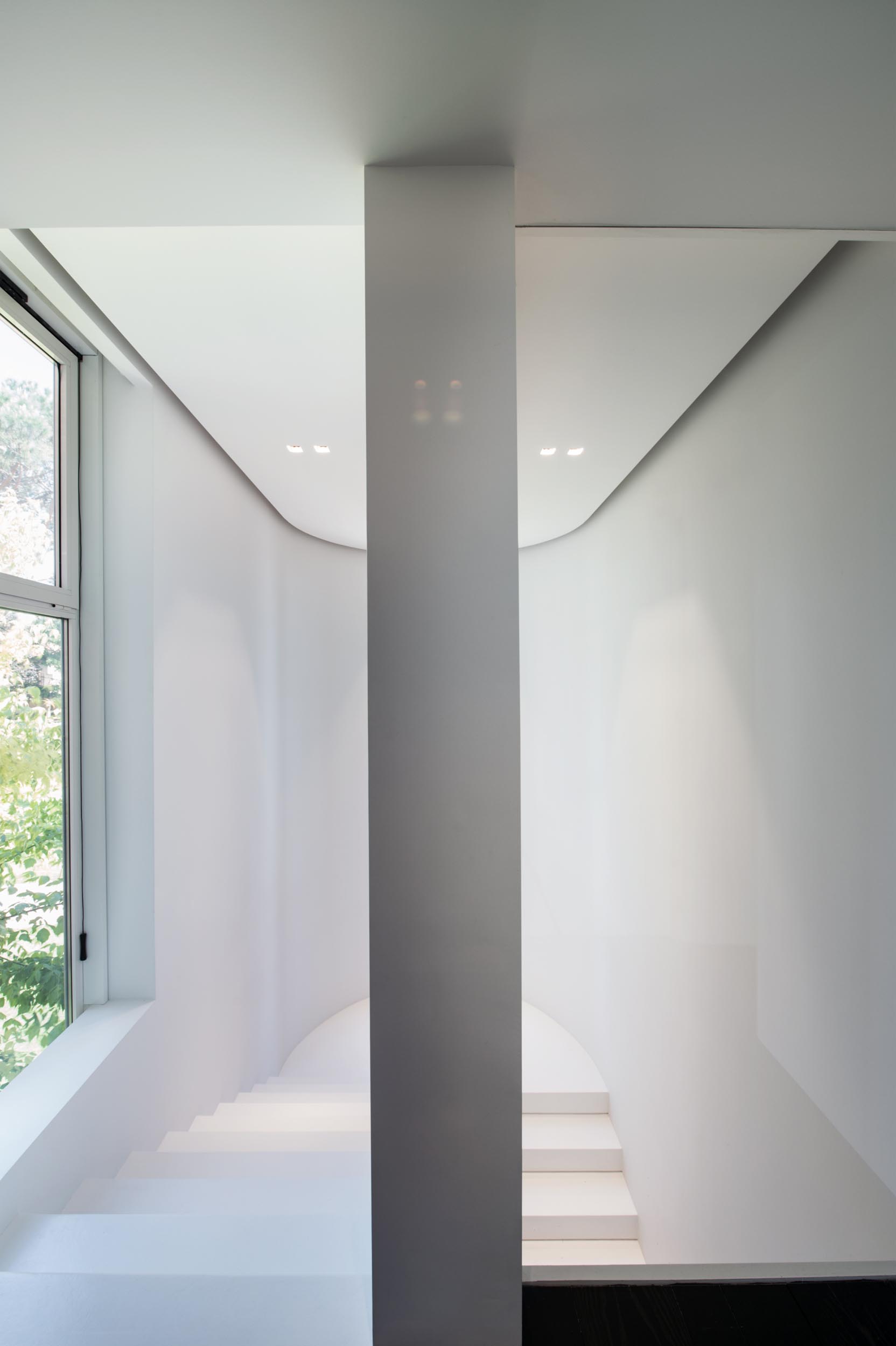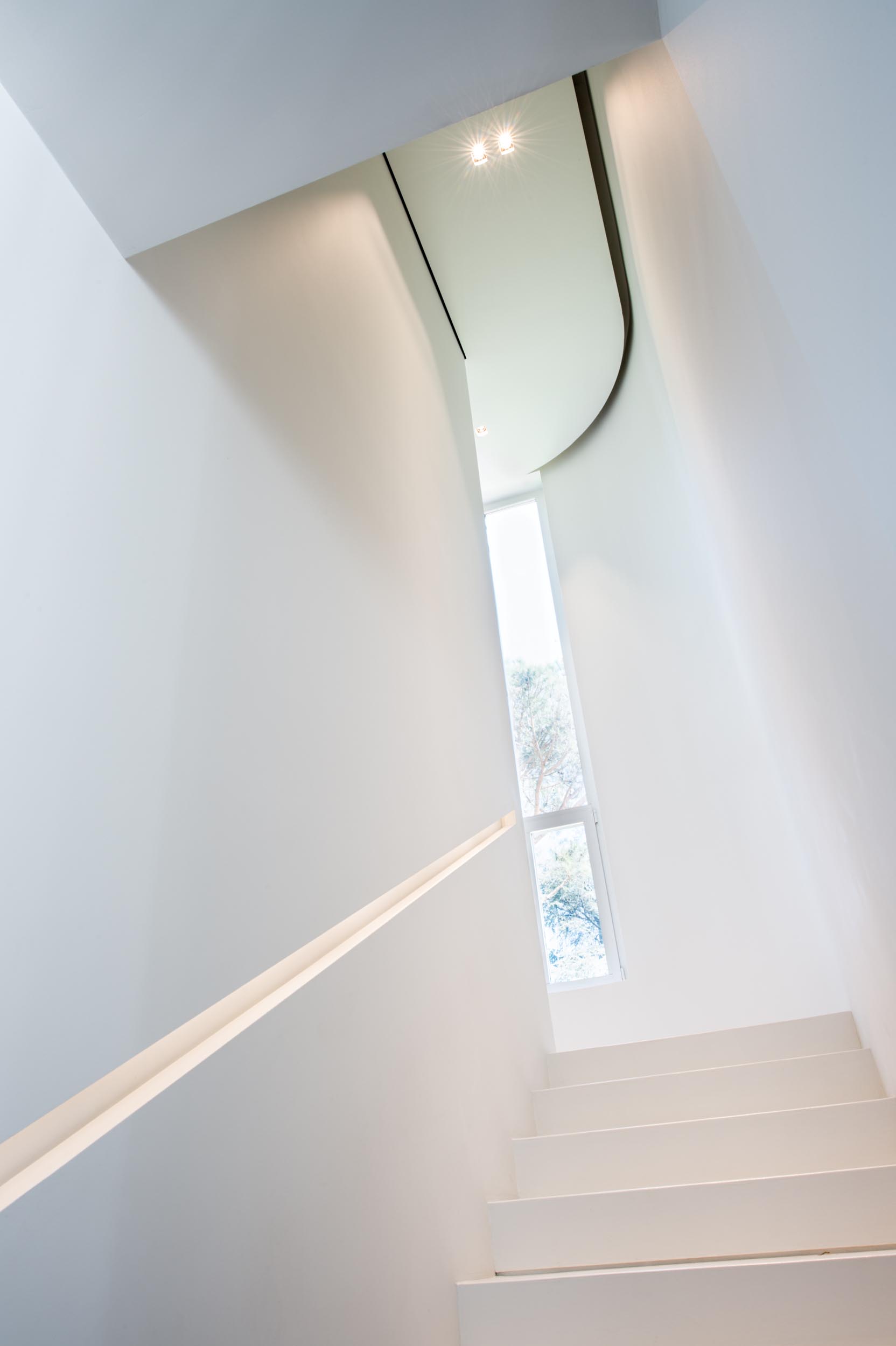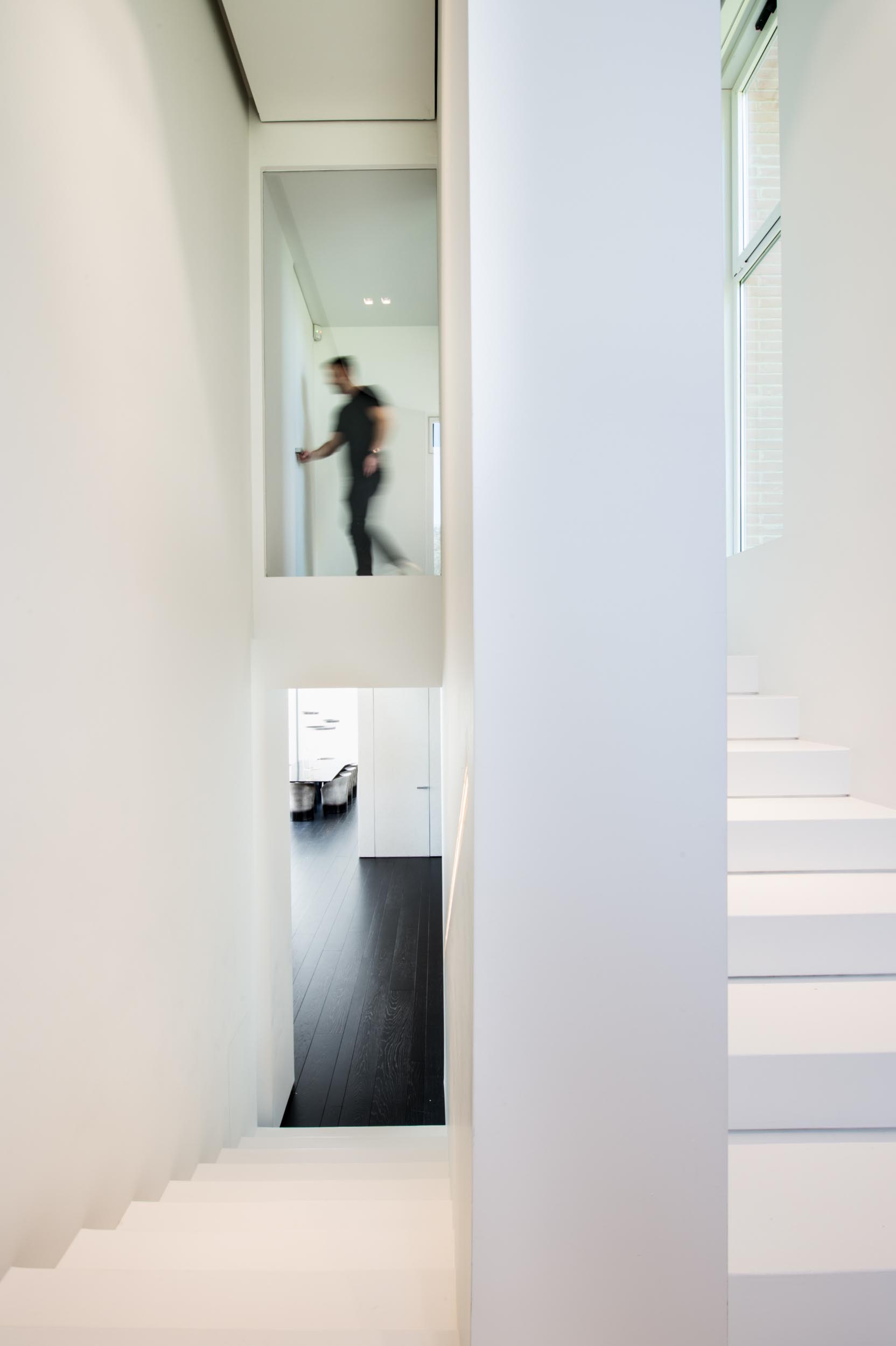 In the master bedroom, there's a round black bed that perfectly matches the shape of the white table. The curtains covering the window and the hidden ceiling lights help to soften the room.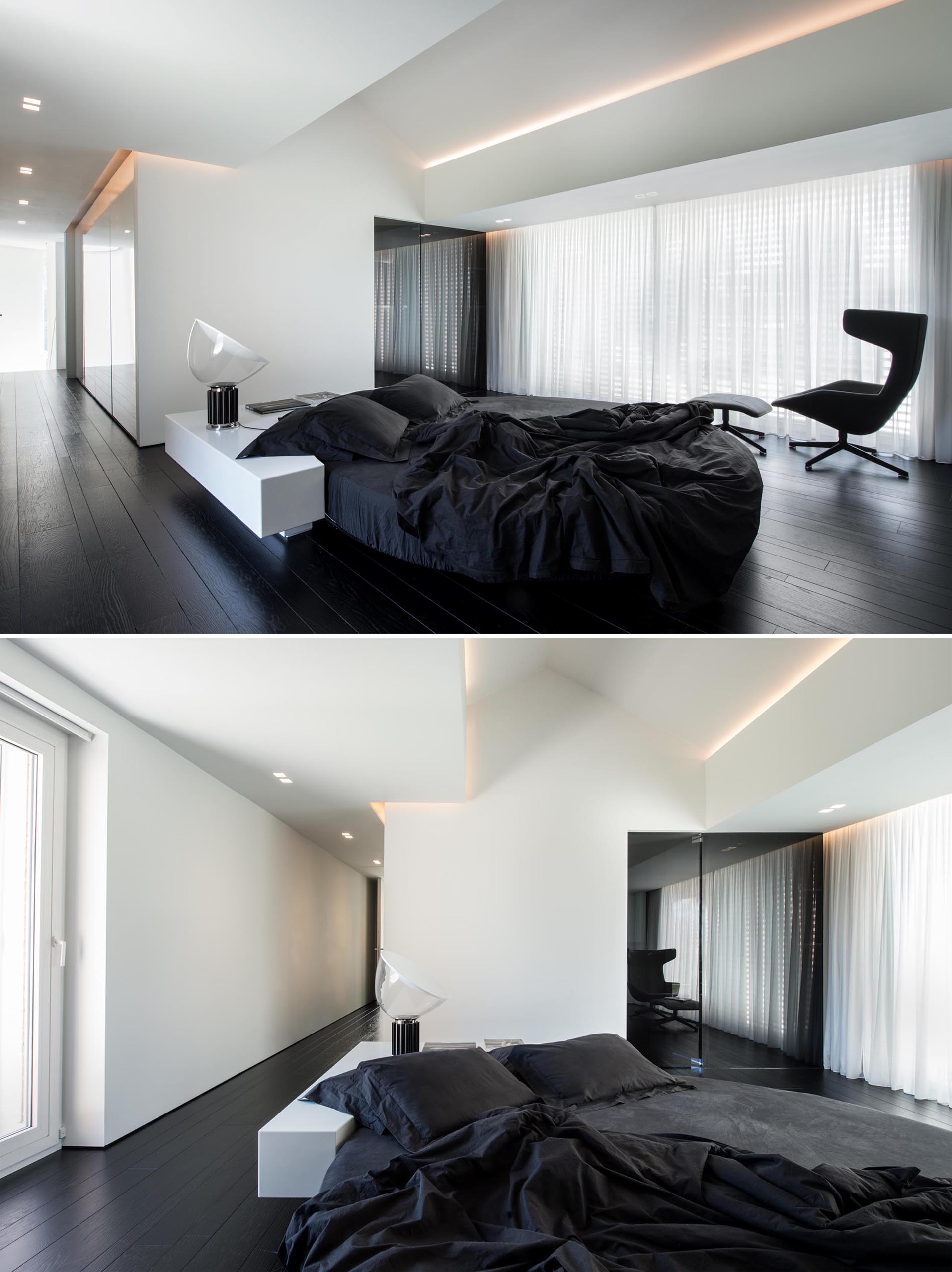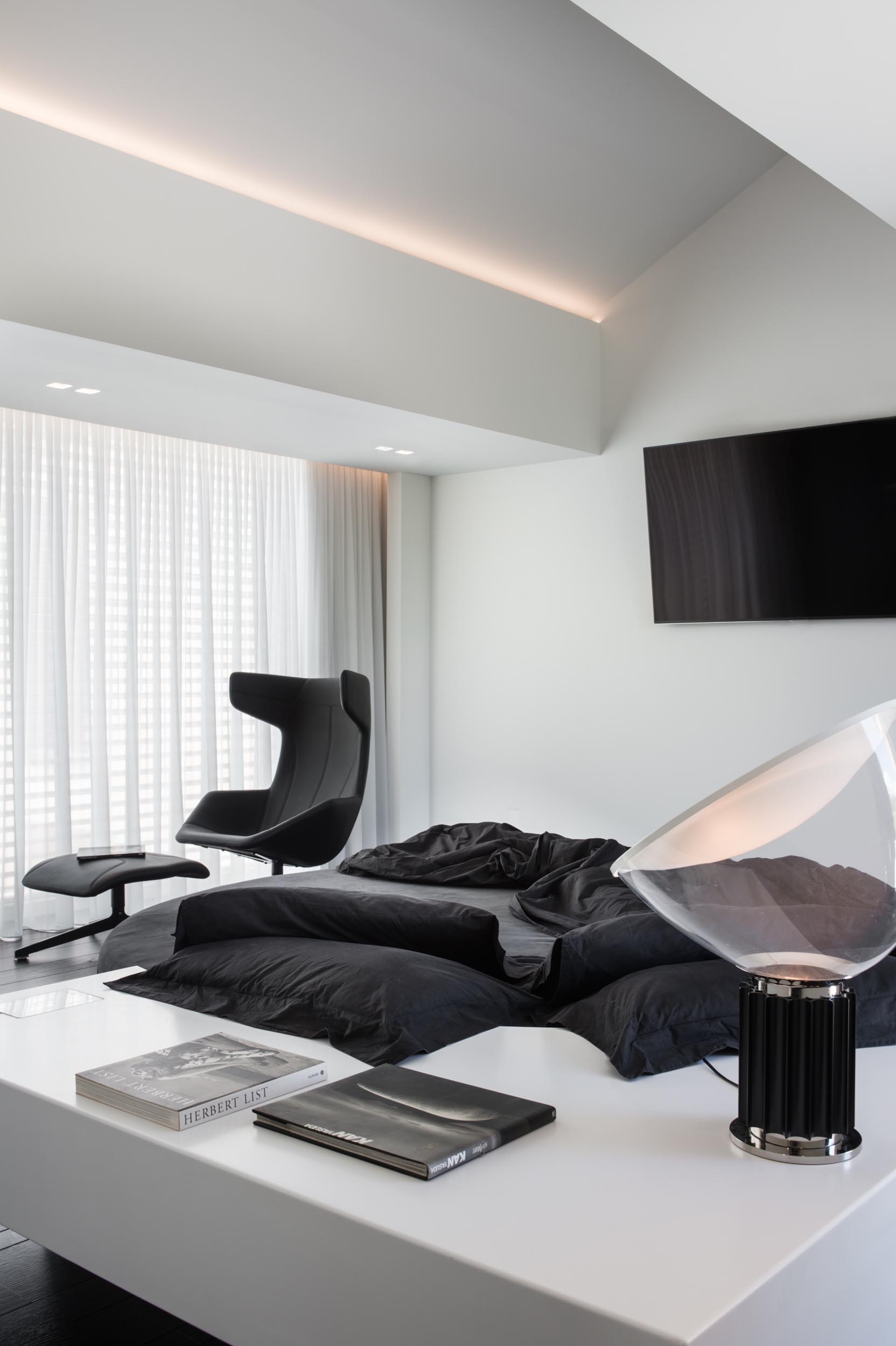 In another bedroom, the bed is also black, however, it has a clear bed frame, giving the illusion that it's floating.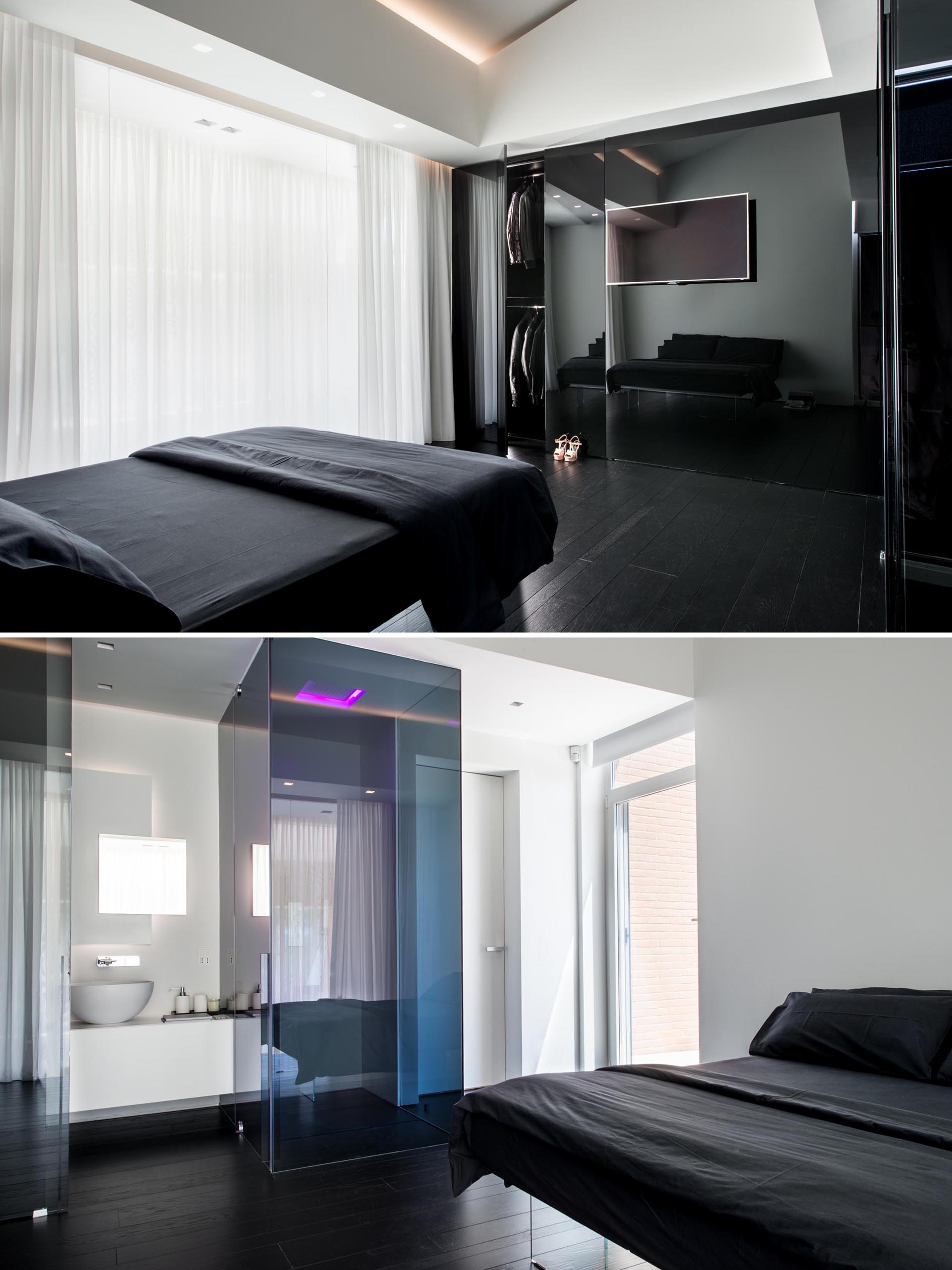 White vanities and backlit mirrors have been chosen for each bathroom throughout the home, with black accents adding contrasting elements.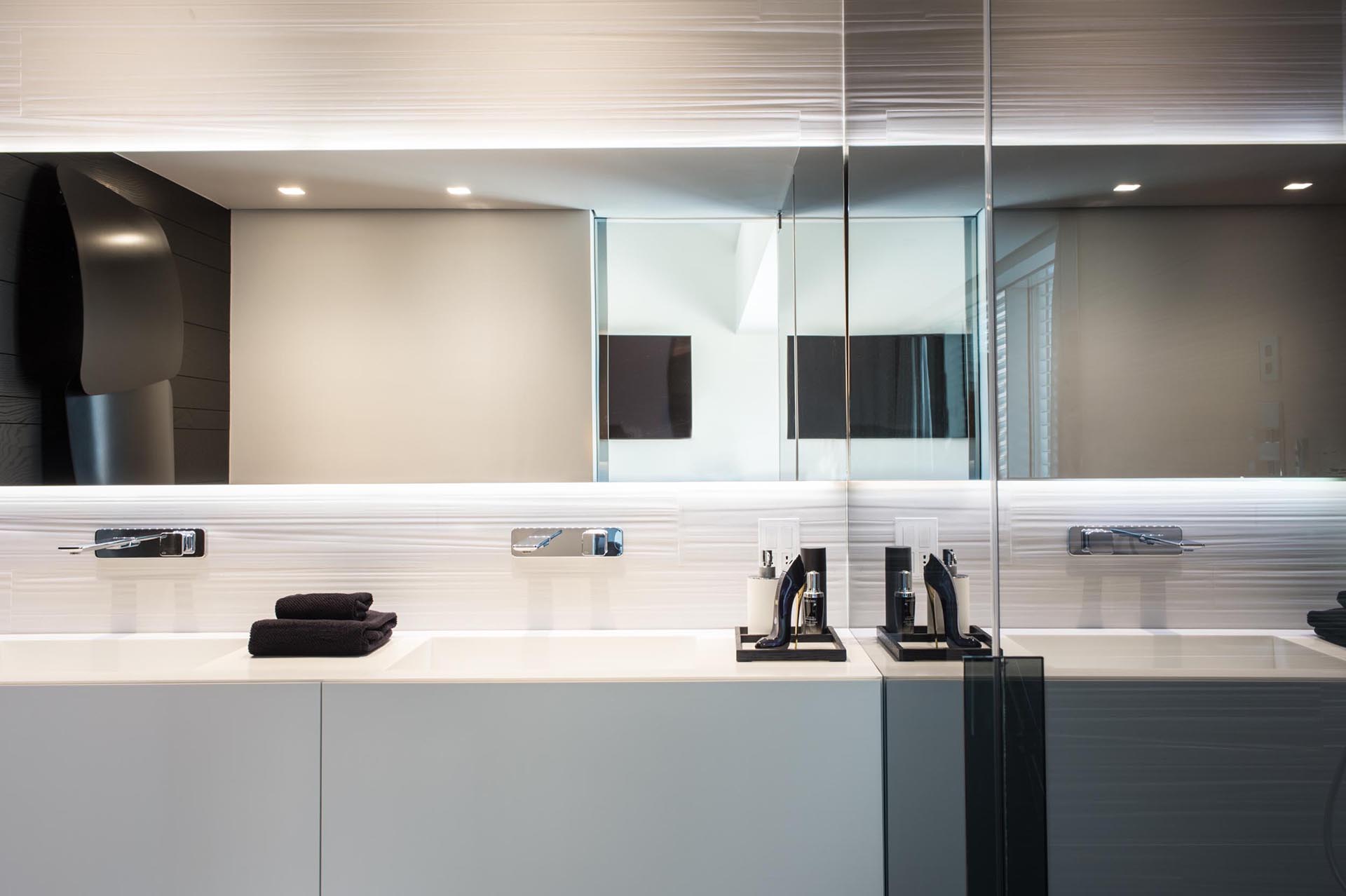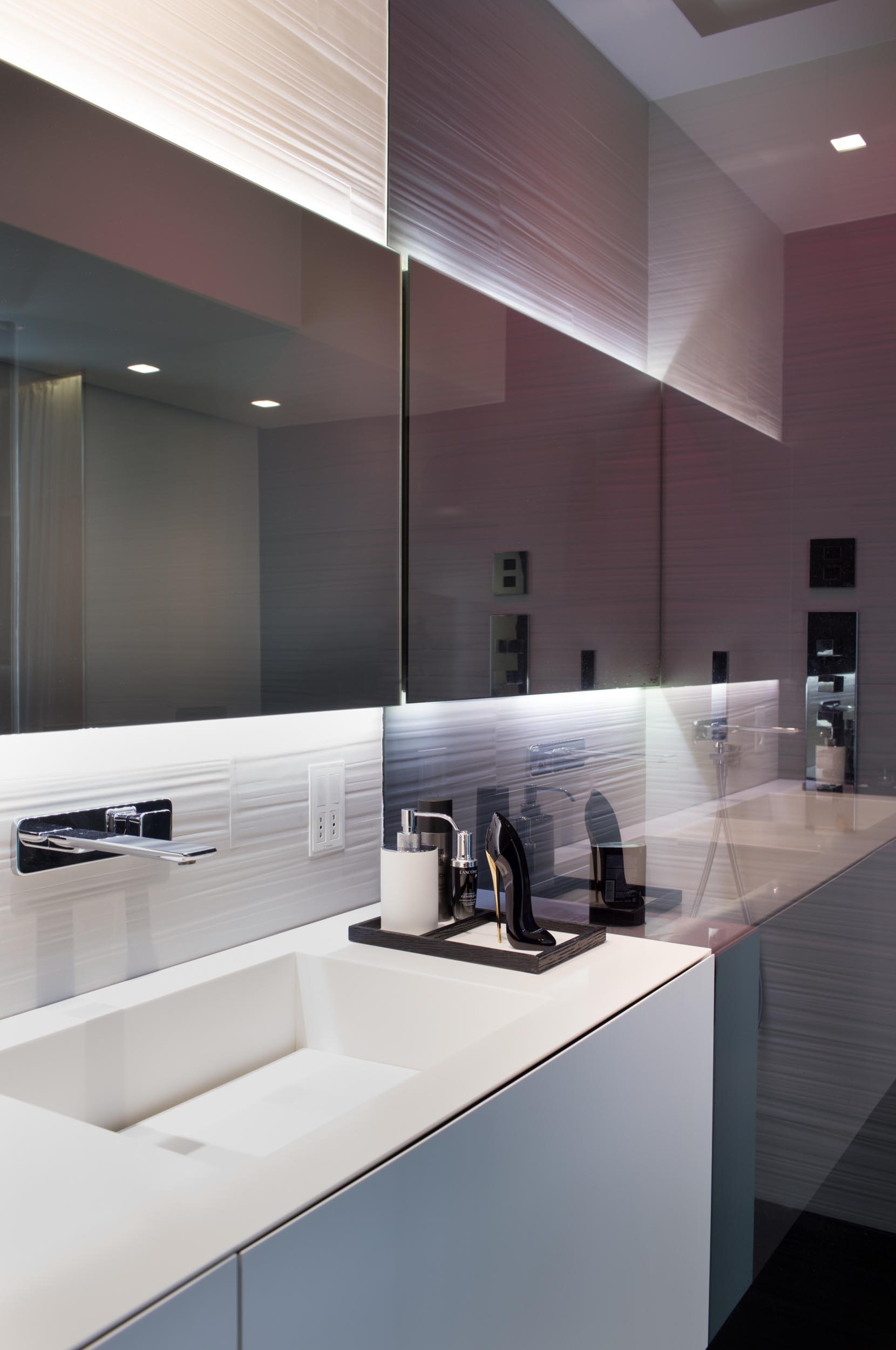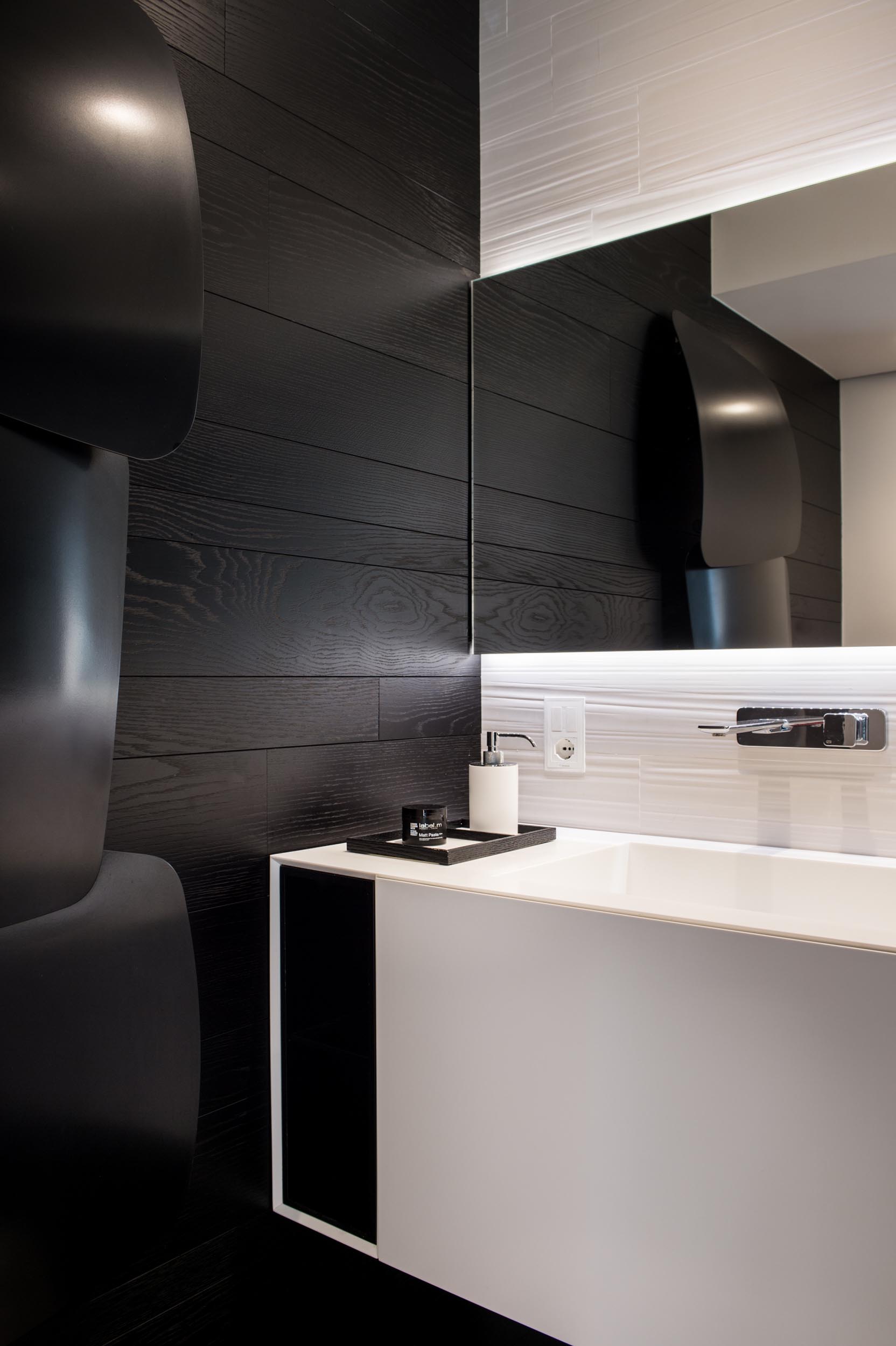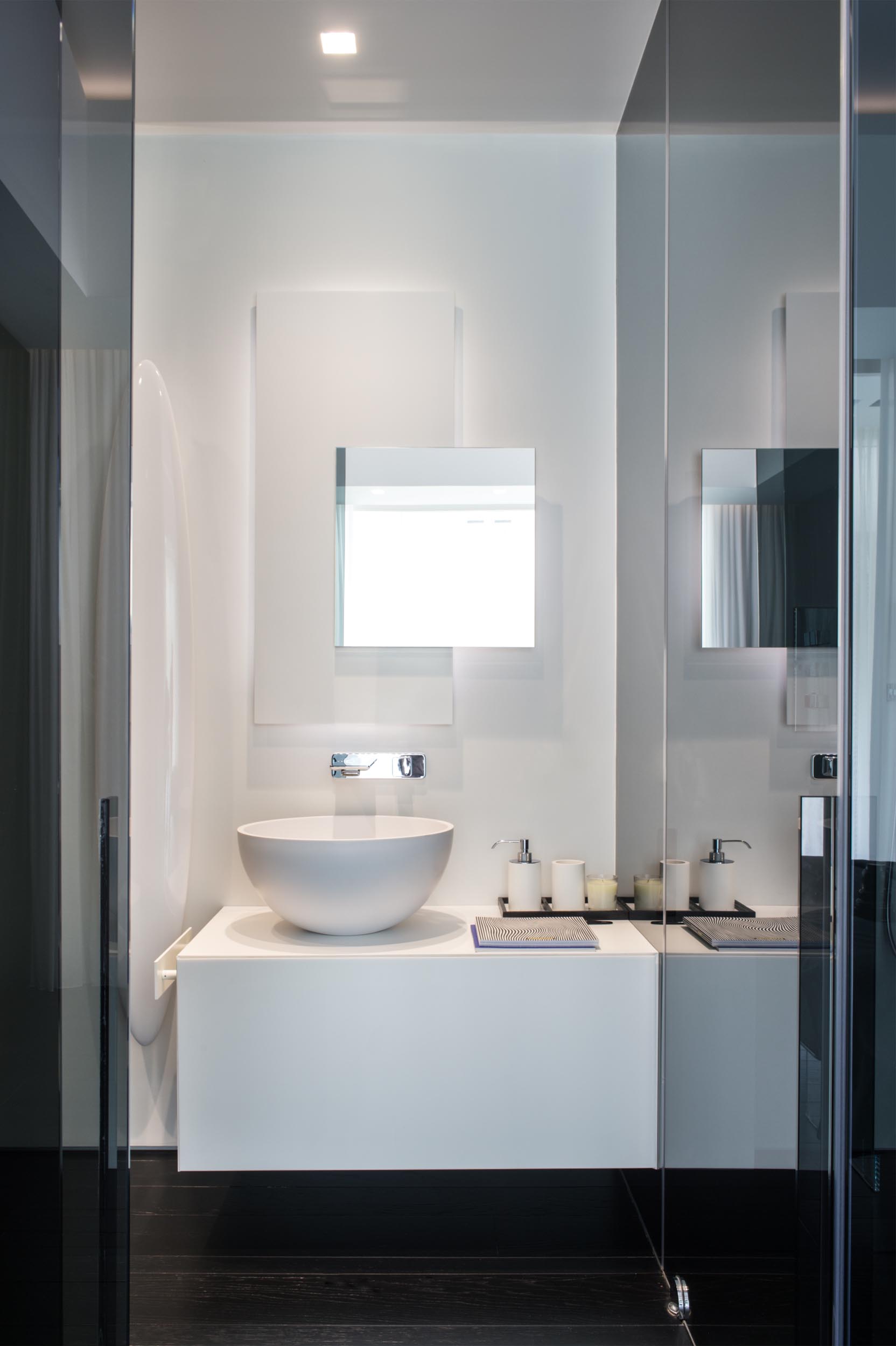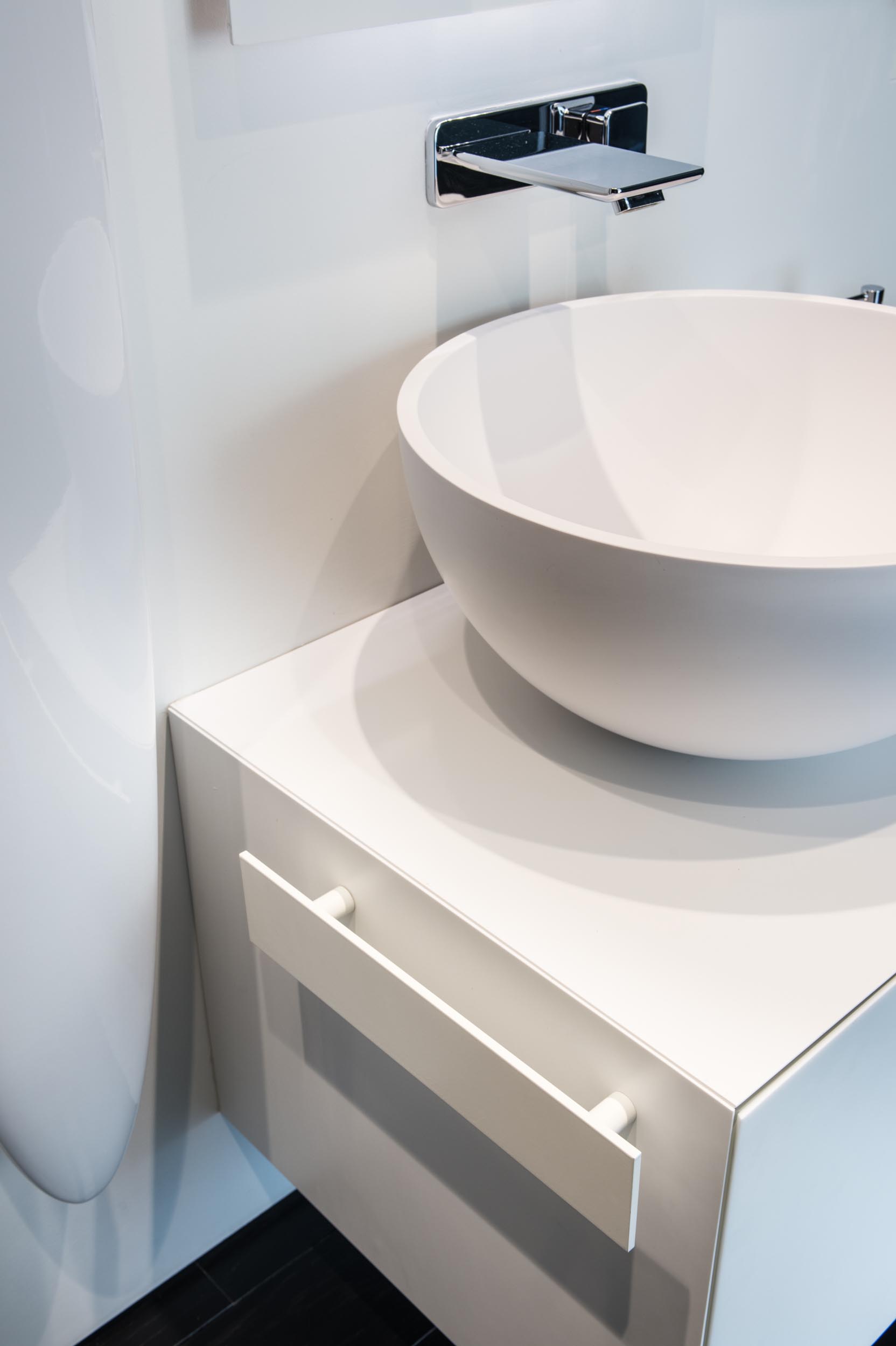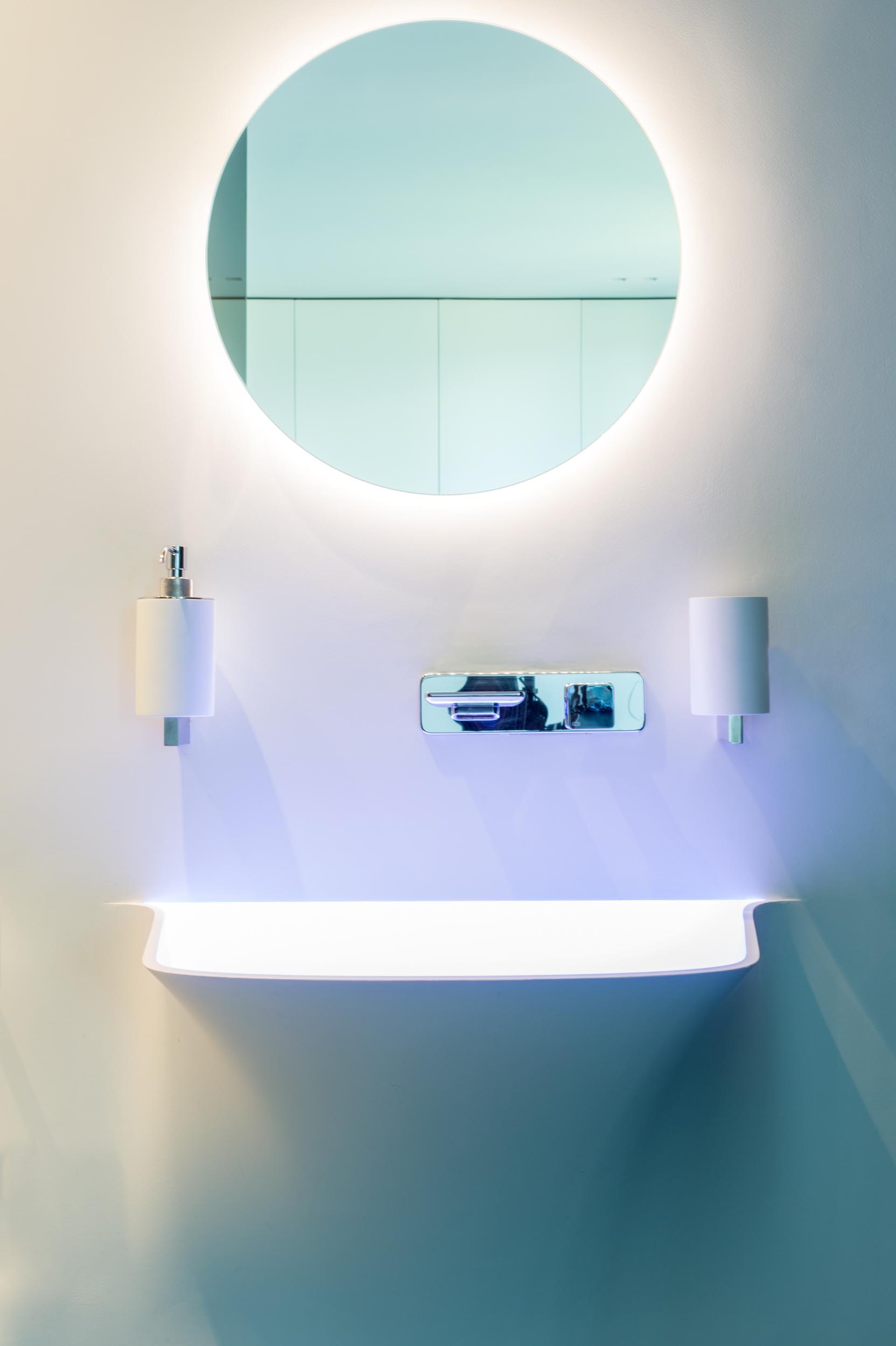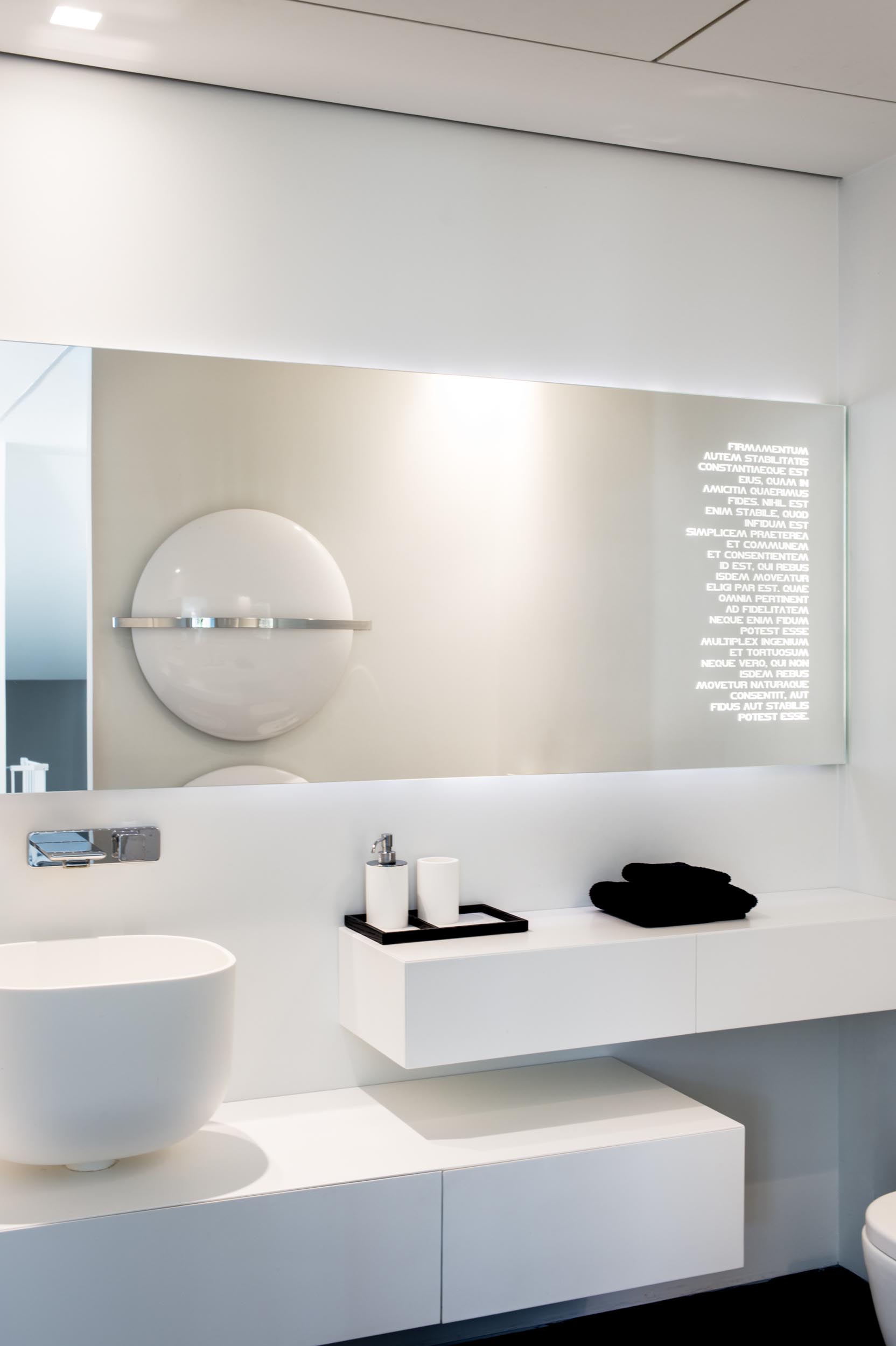 Photography: Francesca Pagliai | Architecture Firm: Studio Svetti Architecture – Emanuele Svetti Architect | Collaborators: Martina Nocentini Arch. and Francesco Gailli Arch. | Construction Company: Edil P