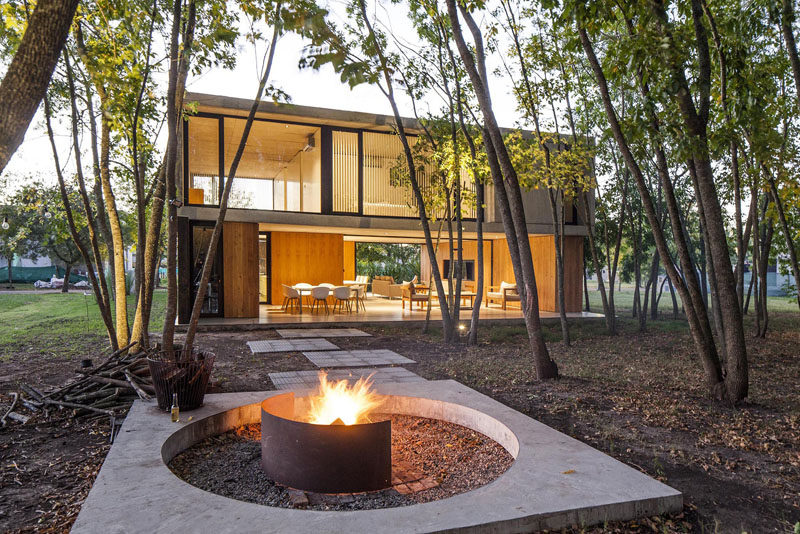 Estudio V2 Arquitectos have designed a modern family home in the neighborhood of City Bell, Argentina, that's surrounded by a forest.
The boards of the formwork, used for the execution of the walls of concrete, were blackened (Shou Sugi Ban) and reused on the facade.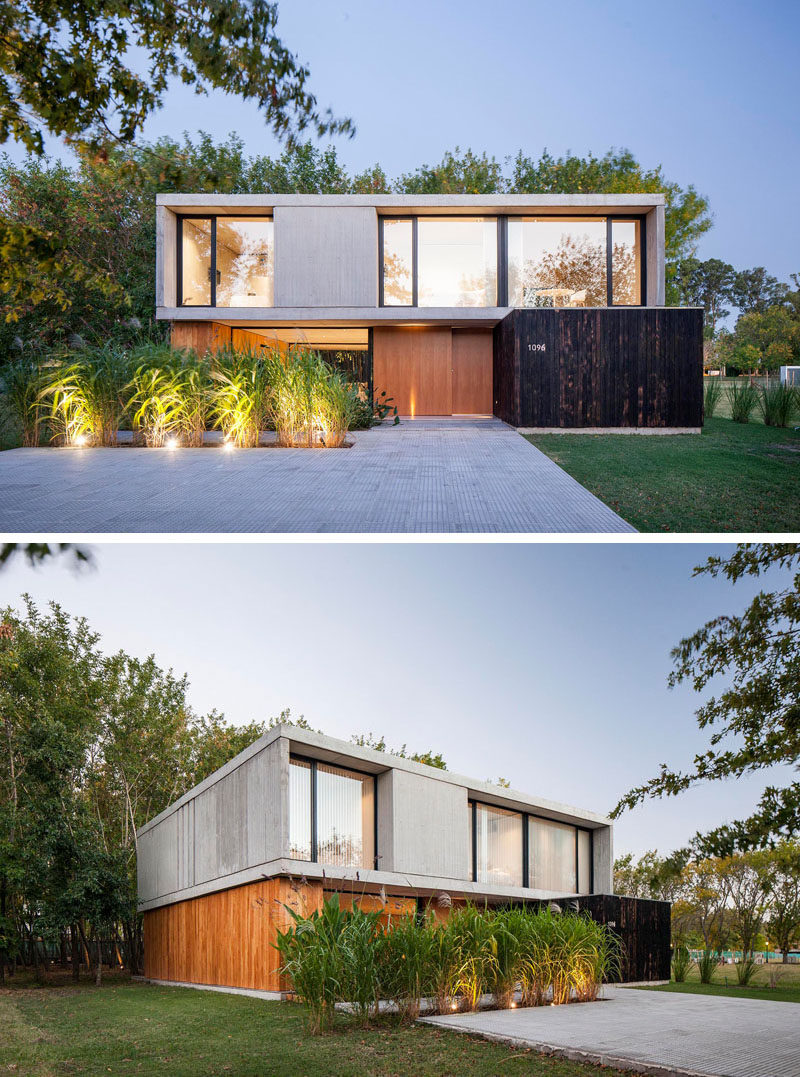 ---
A large wood front door located next to the blackened wood exterior accent welcomes visitors to the home.
---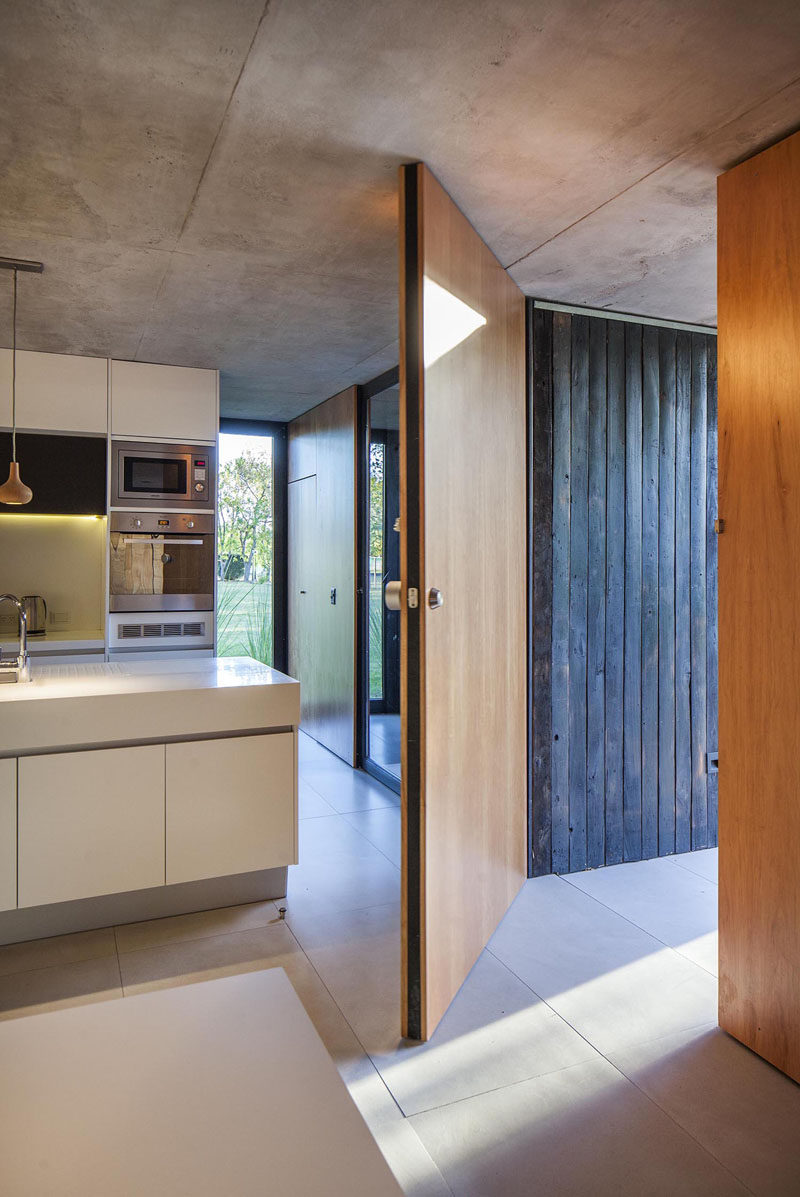 ---
Once inside, the main floor of the home is dedicated to the social areas. At one end of the room is the kitchen, that features a large white island and minimalist white cabinets. Simple turned wood pendant lights hang above the island. The dining table is positioned between the kitchen and living room.
---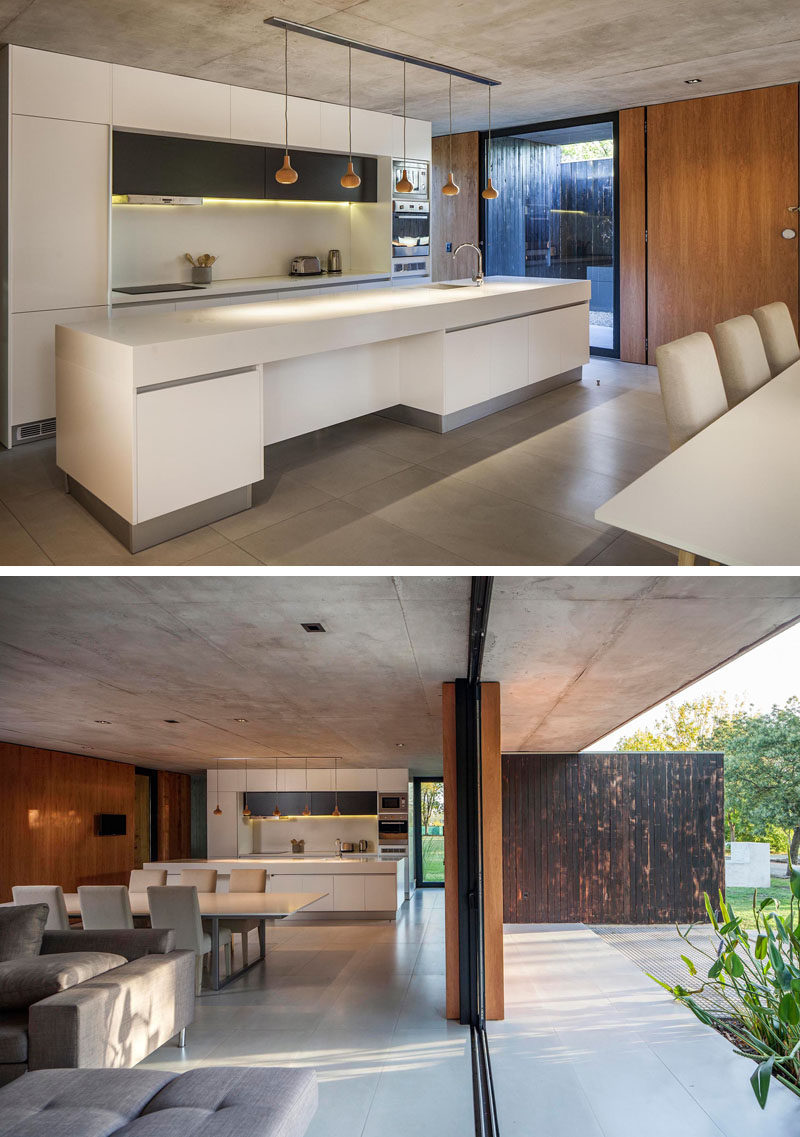 ---
The living room has large sliding glass walls that can be opened to create an indoor / outdoor environment. At the front of the house, there's plants to provide privacy, and at the rear of the house, the interior concrete ceiling and wood wall extends to provide shade and protection for the outdoor living room and alfresco dining area.
---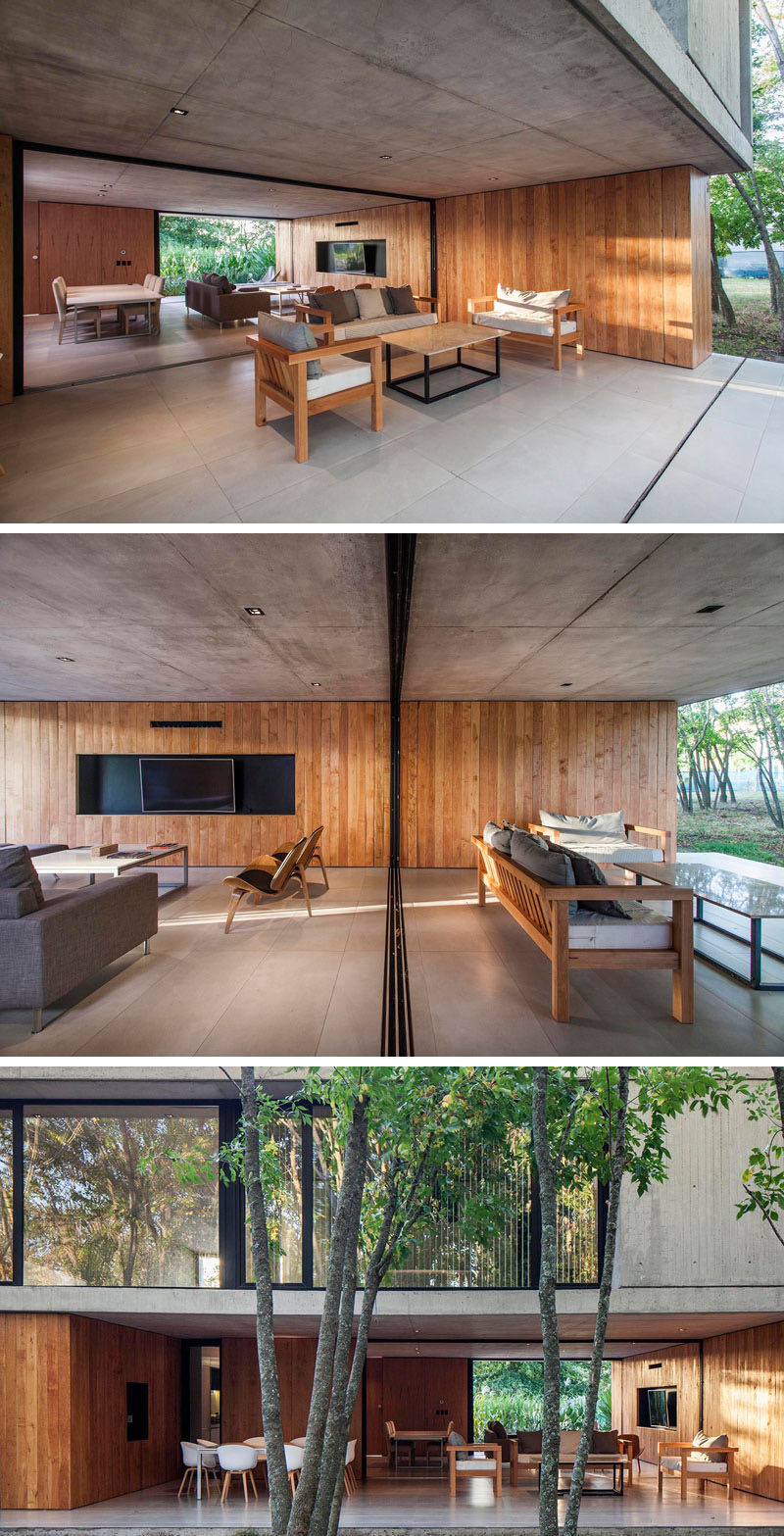 ---
Upstairs, the raw concrete contrasts the bright white walls and cabinets that line the hallway, while wood flooring adds warmth and a natural touch.
---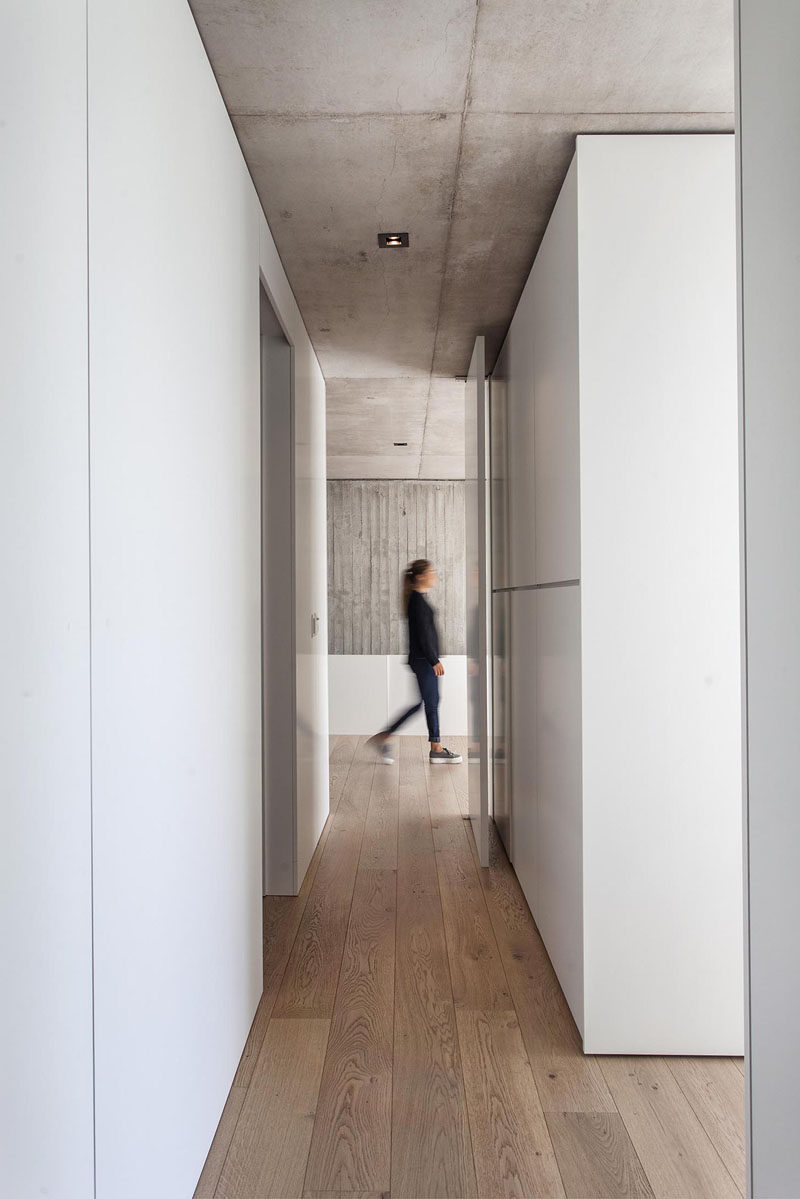 ---
In the bathroom, the color palette is similar to the hallway, with grey tiles used instead of concrete. Lighting has also been installed where the walls meet the floor, creating a unique light element that draws attention.
---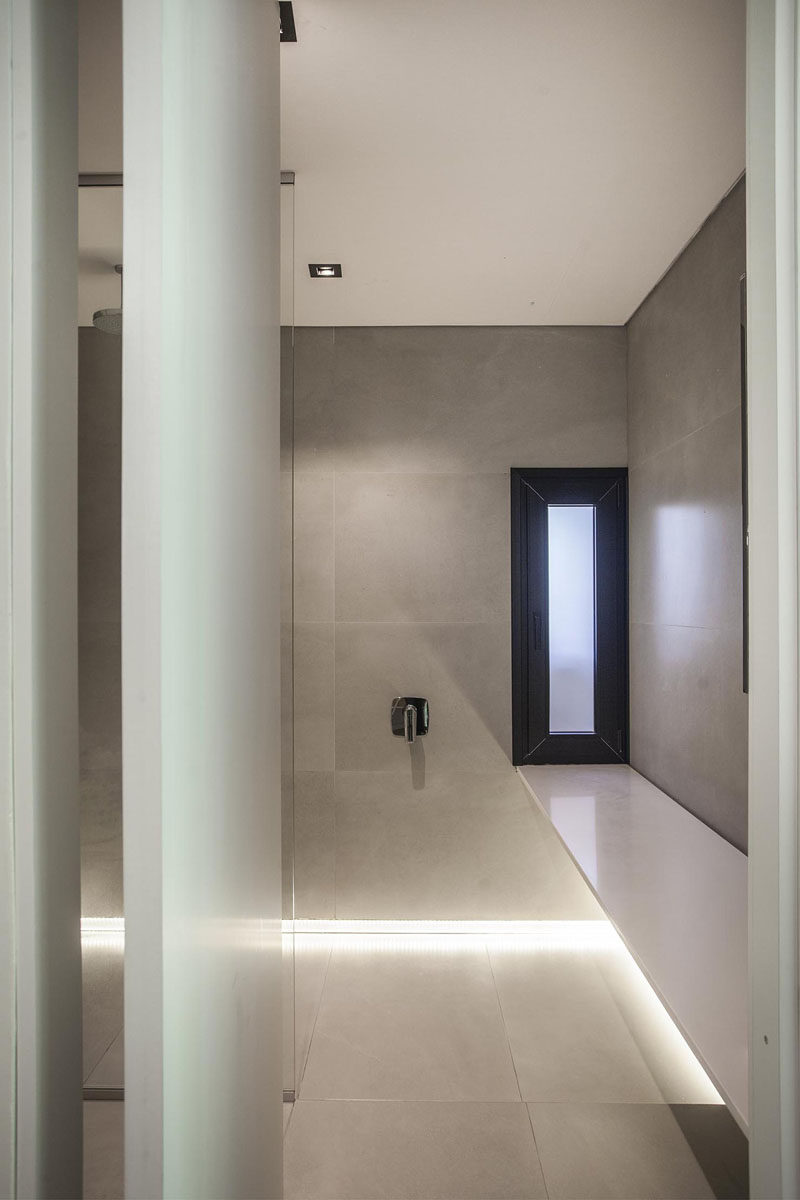 ---