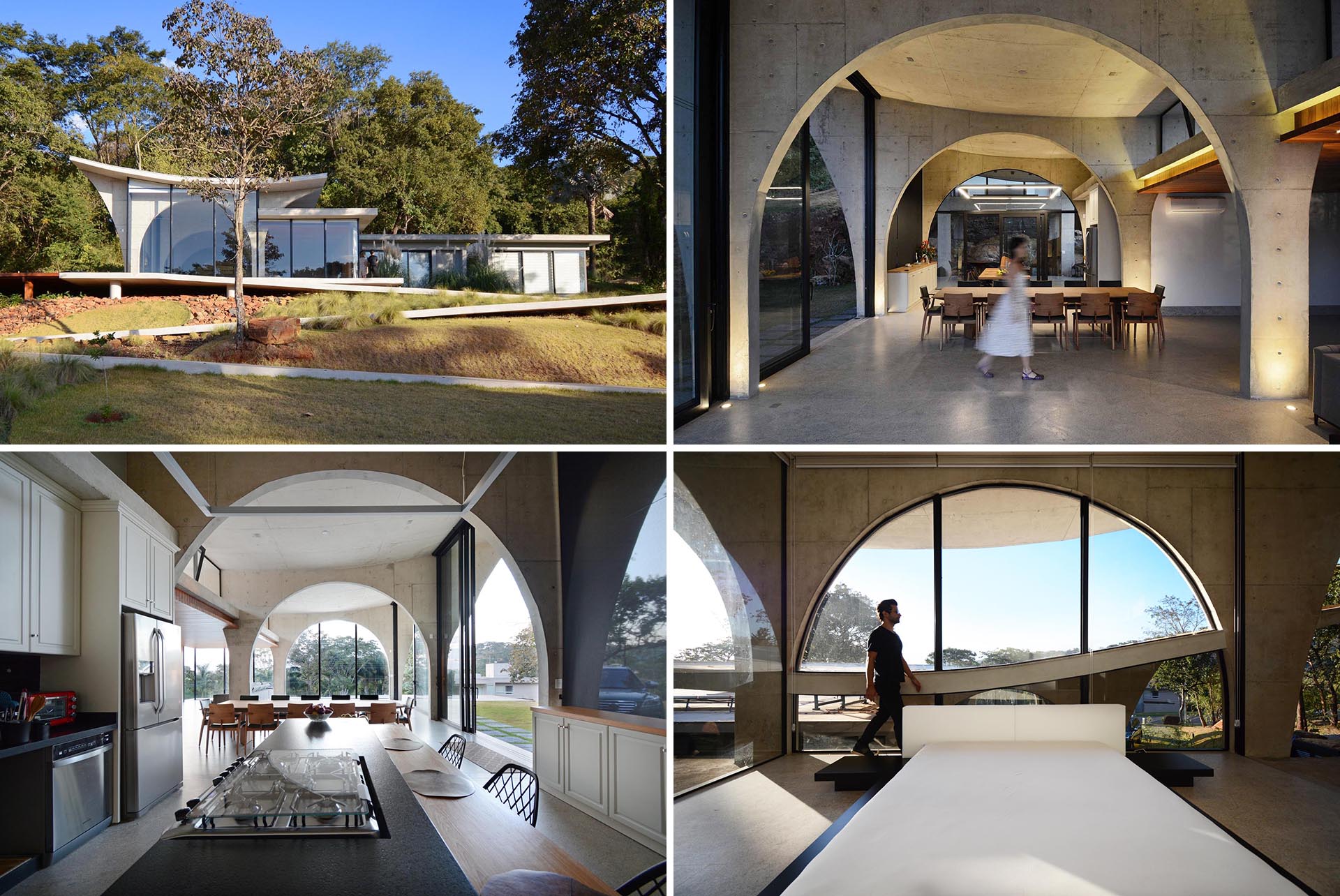 Rodrigo Ferreira, a young architect from central Brazil, has designed 'Casa Joy', a modern concrete, glass, and wood home filled with arches.
The house, which is located on the outskirts of Goiânia, was built for an unconventional and active lady in her mid-70s and her family, and serves as a retreat and a gathering point for all of them.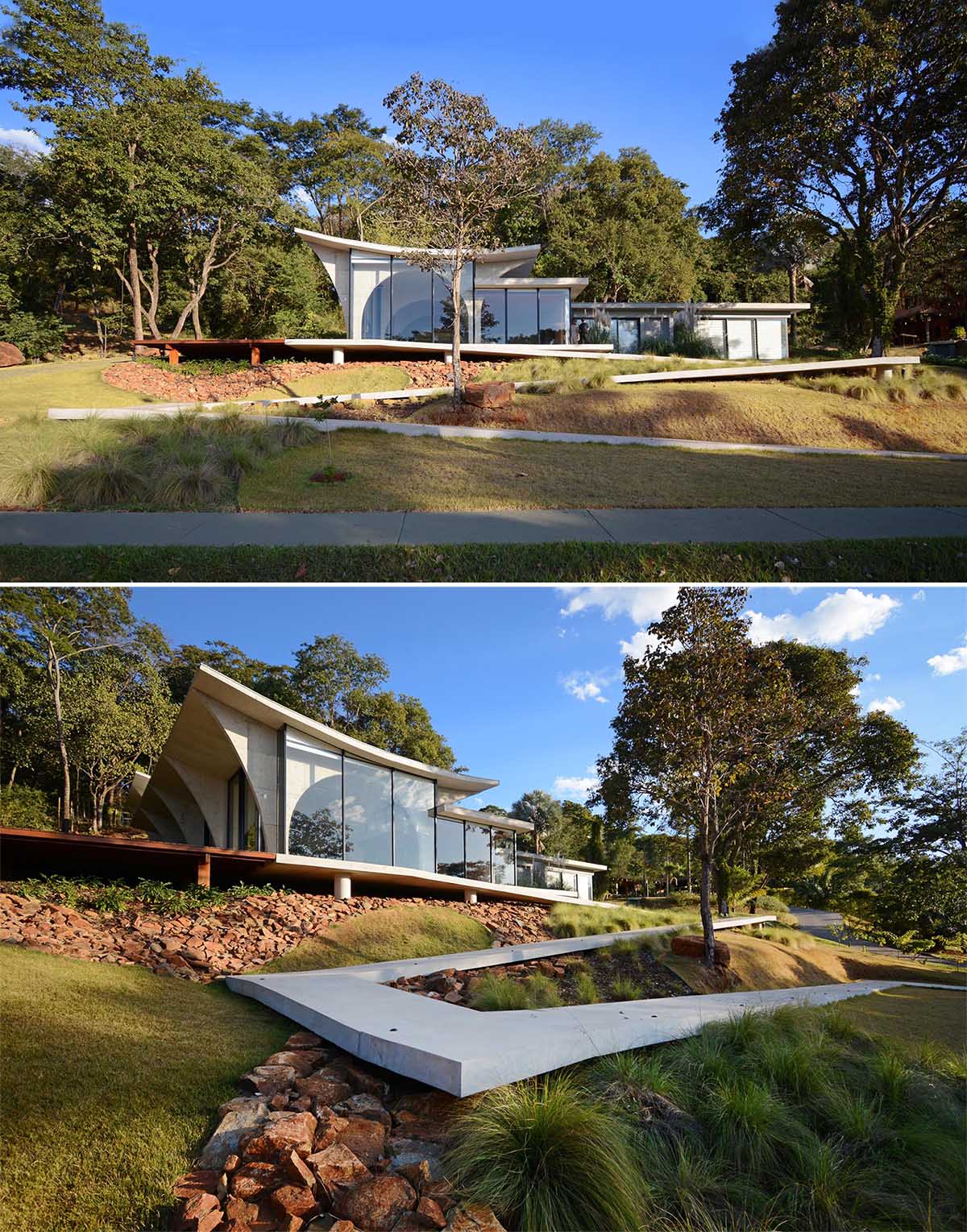 At the front of the house, there's a winding concrete path that's lit up at night, guiding people from the road up to the front door.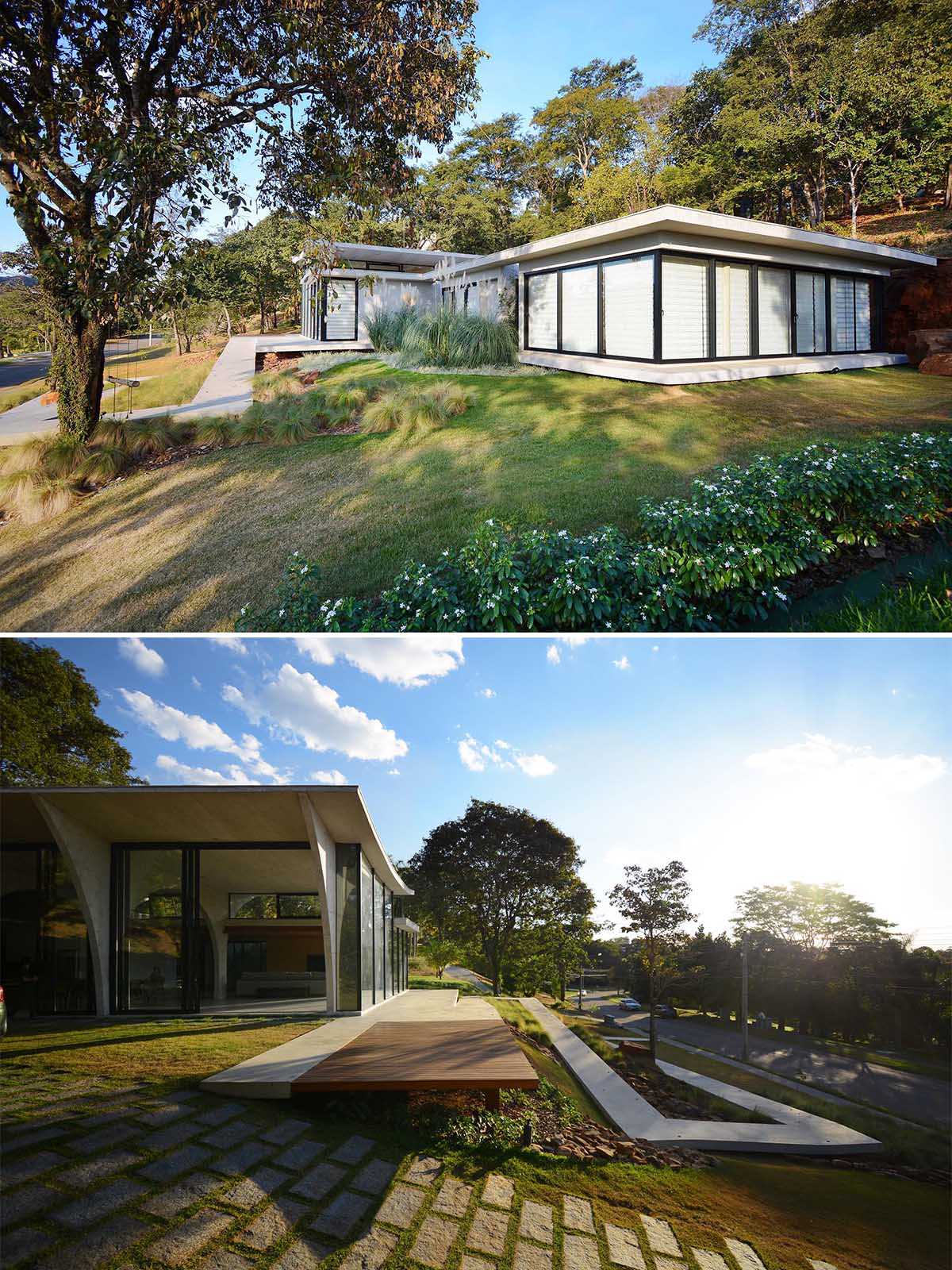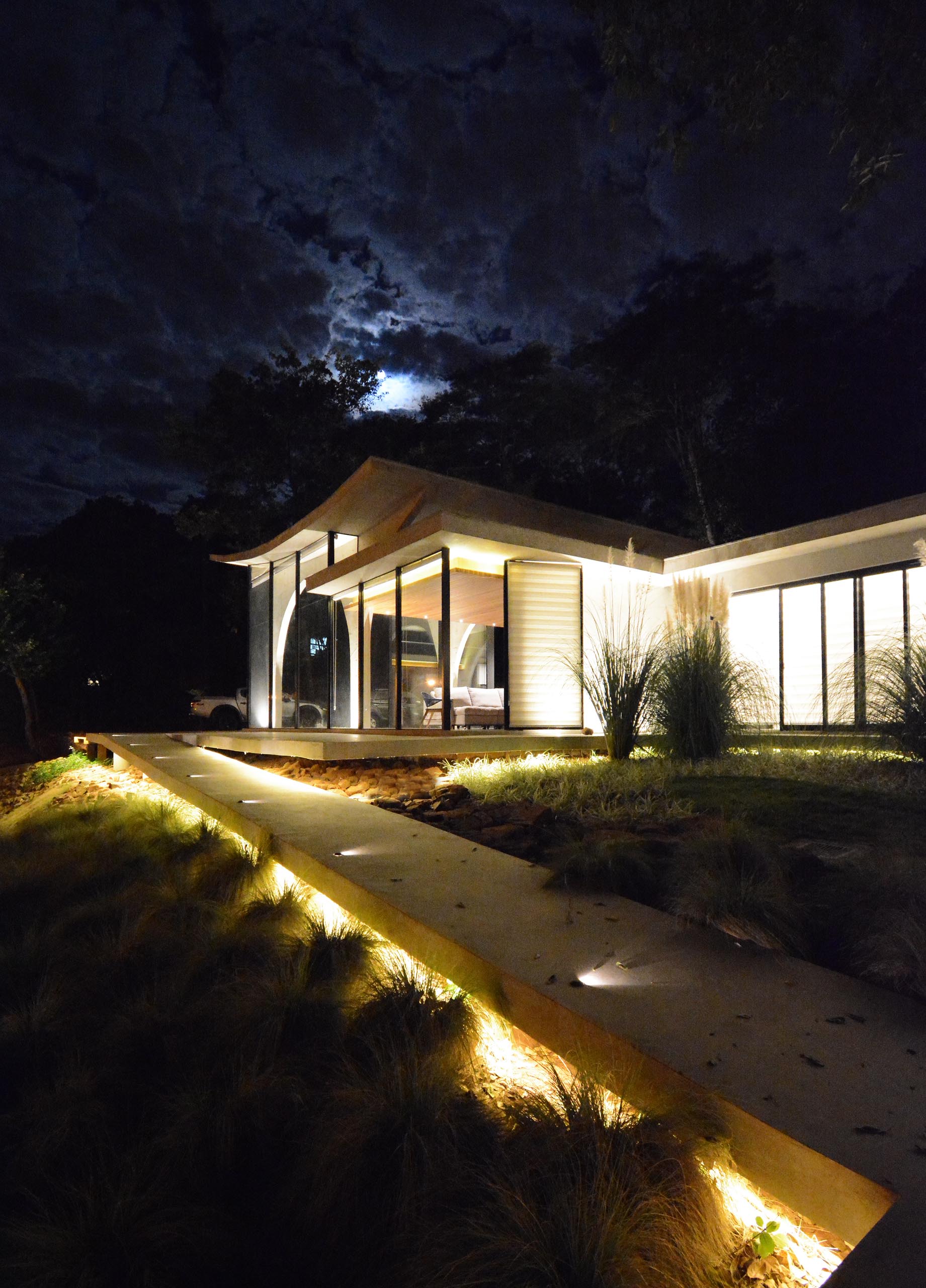 The home features numerous arches, which are especially visible at night as the interior light highlights the curves.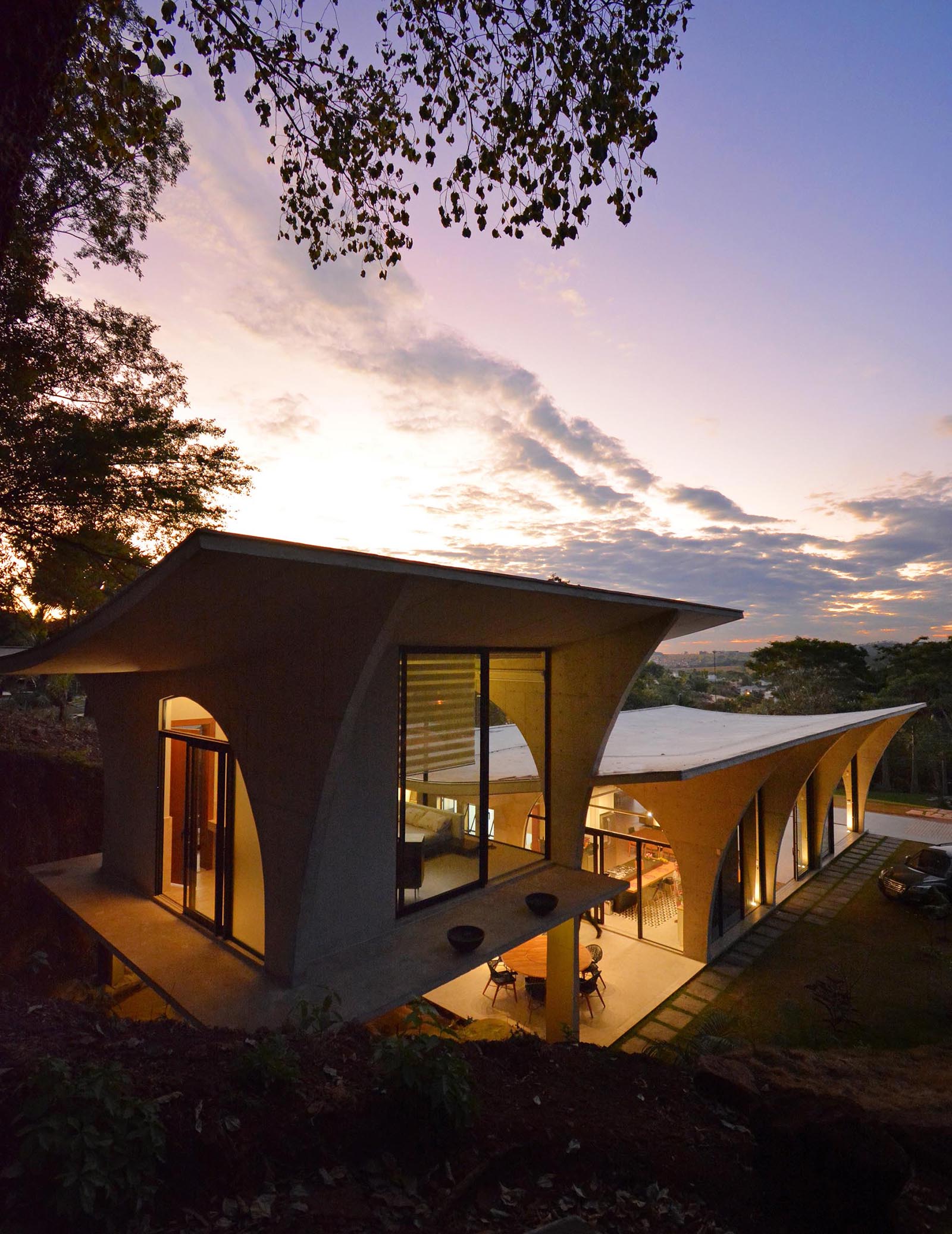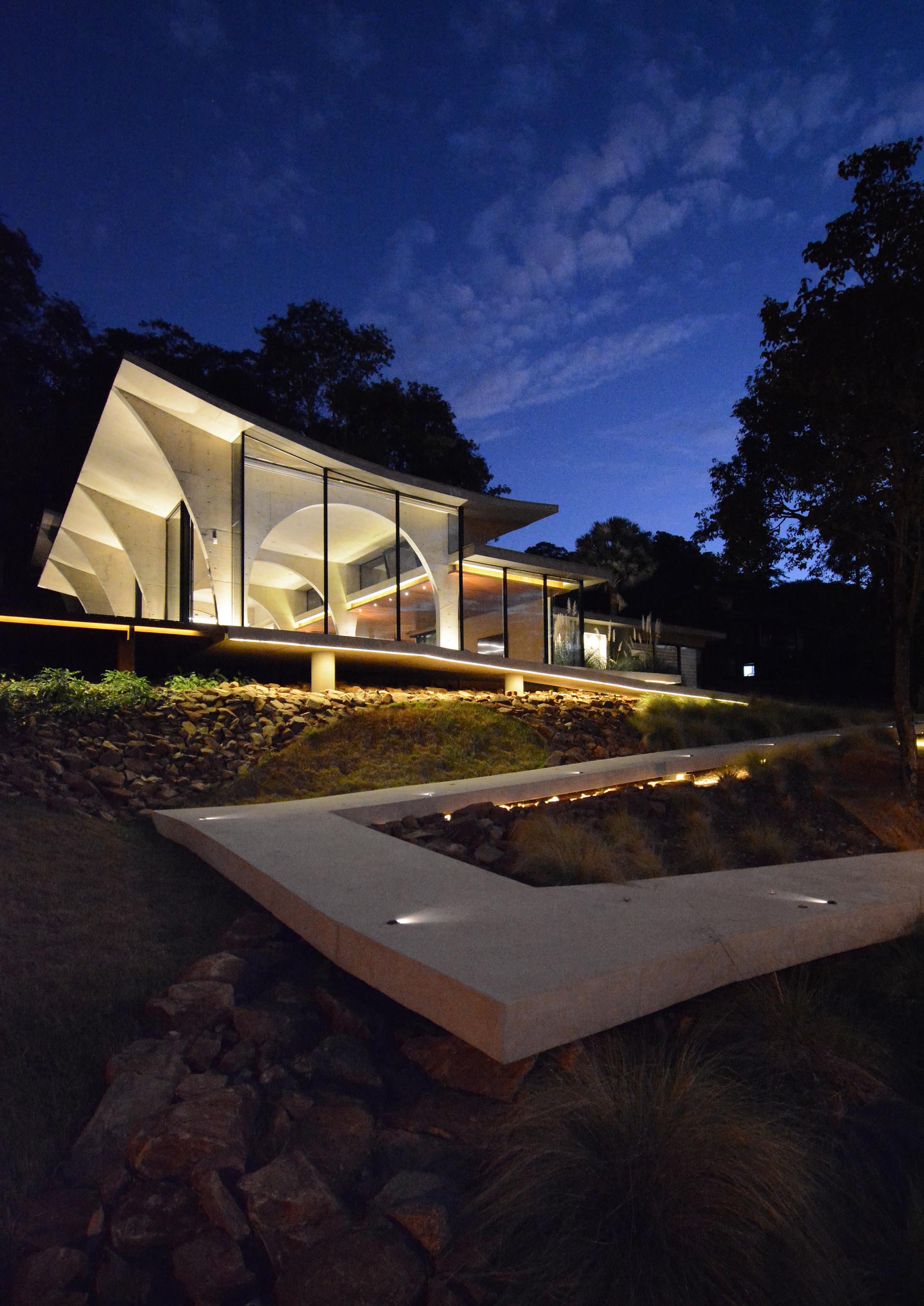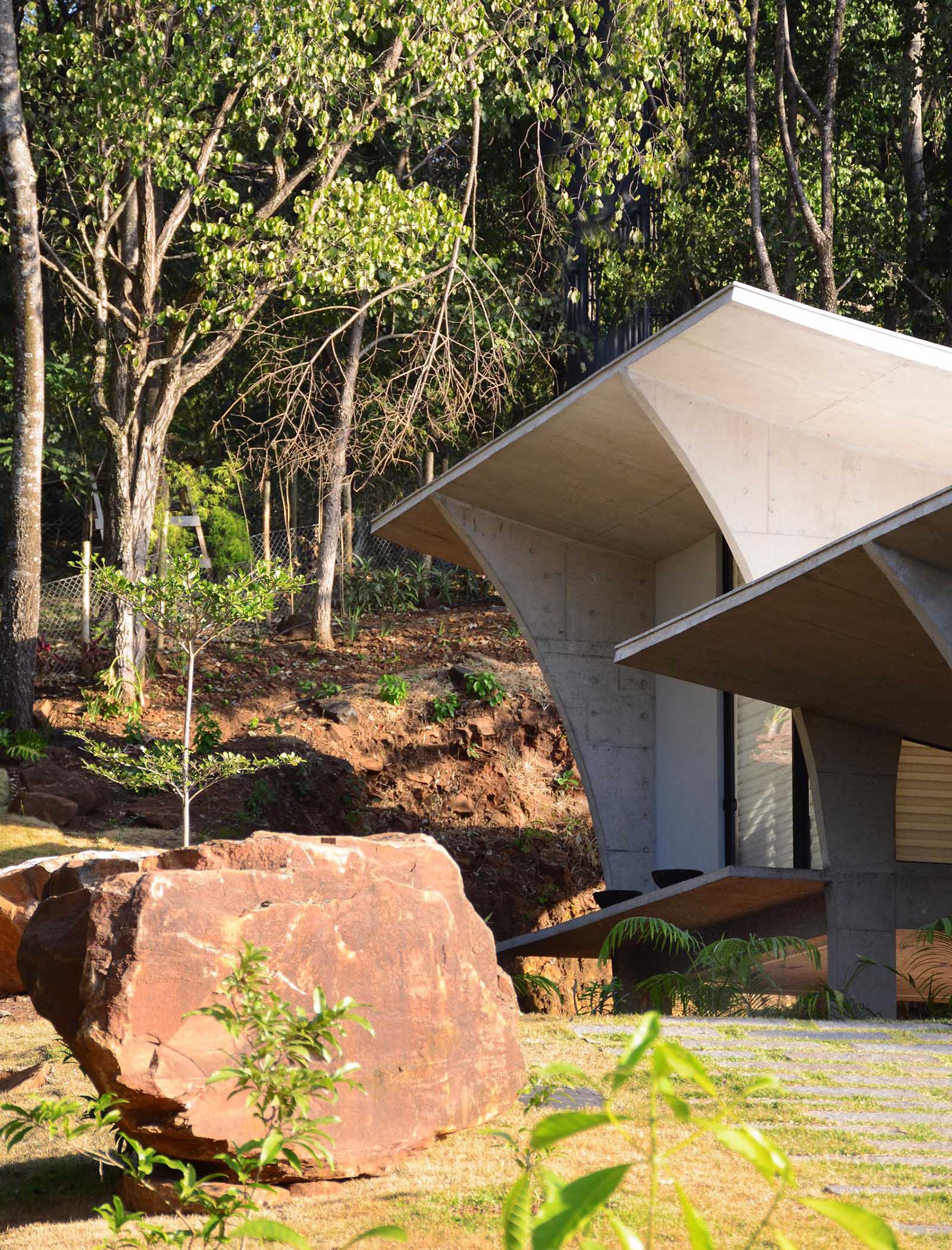 A pivoting front door welcomes people to the home, while a wood ceiling with lighting adds a sense of warmth to the interior.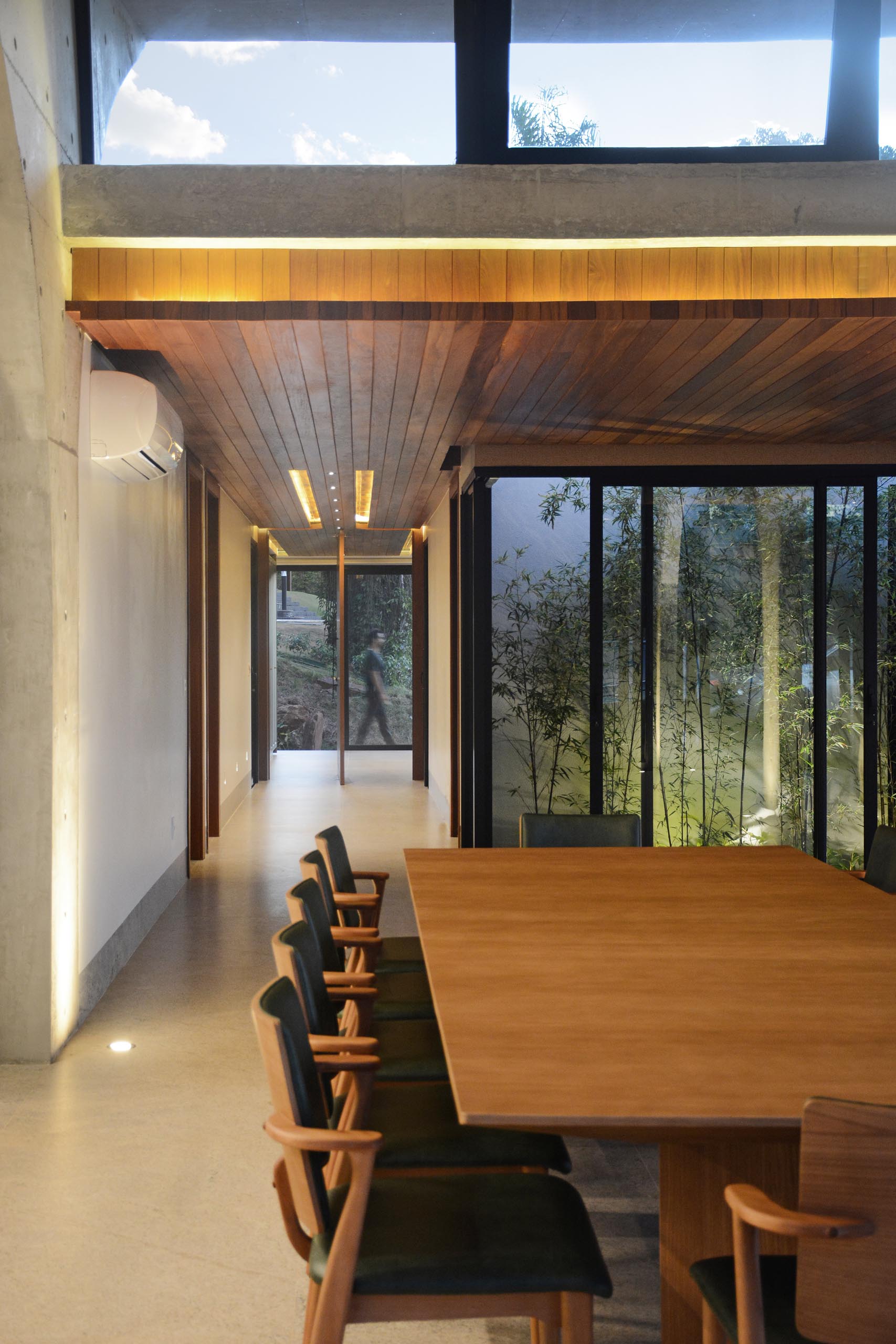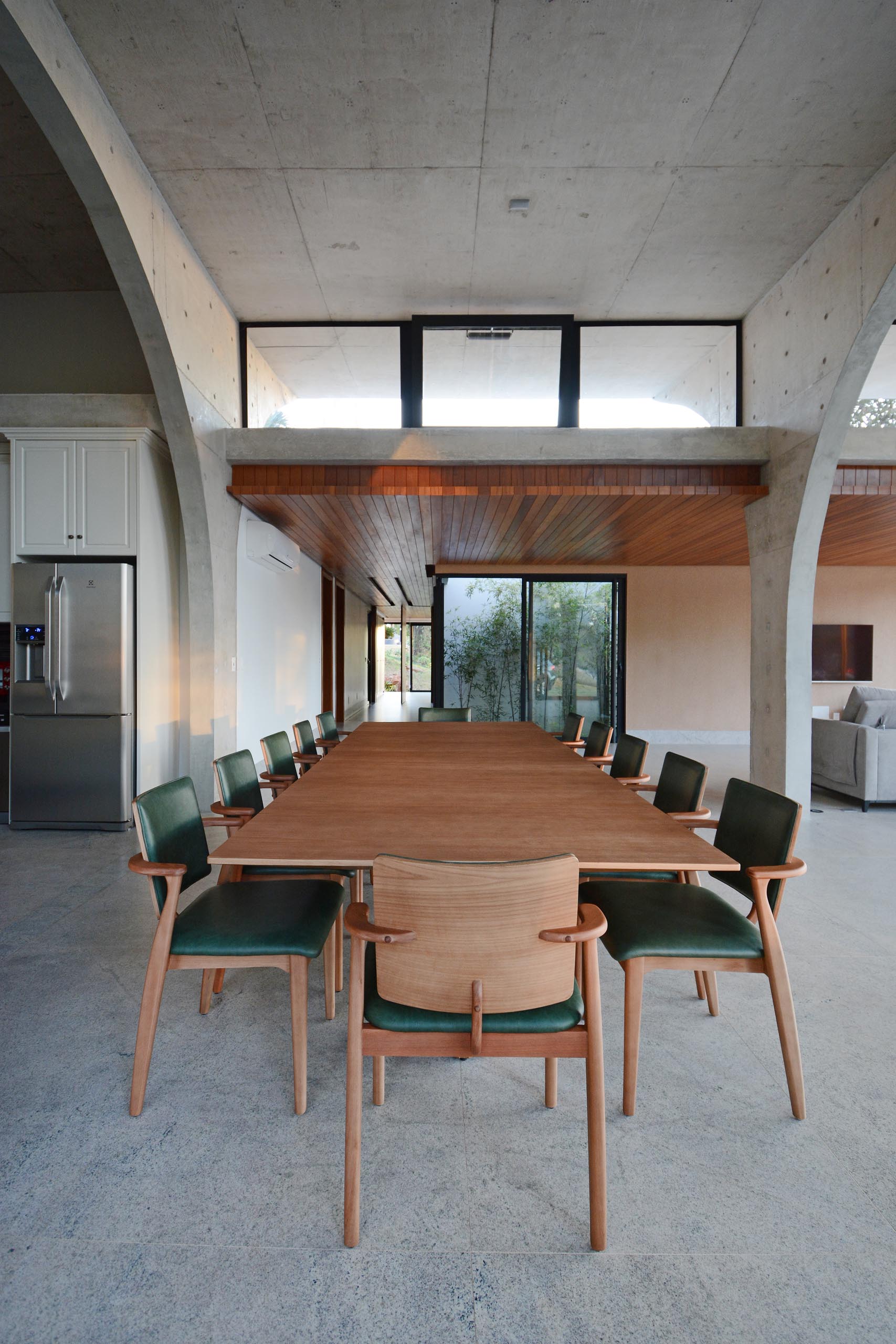 The entryway opens up to the living room, dining area, and kitchen. The concrete arches are key in creating a sense of space and height throughout the home.
Oversized sliding glass doors amplify the height of the interior and connect to the outdoors.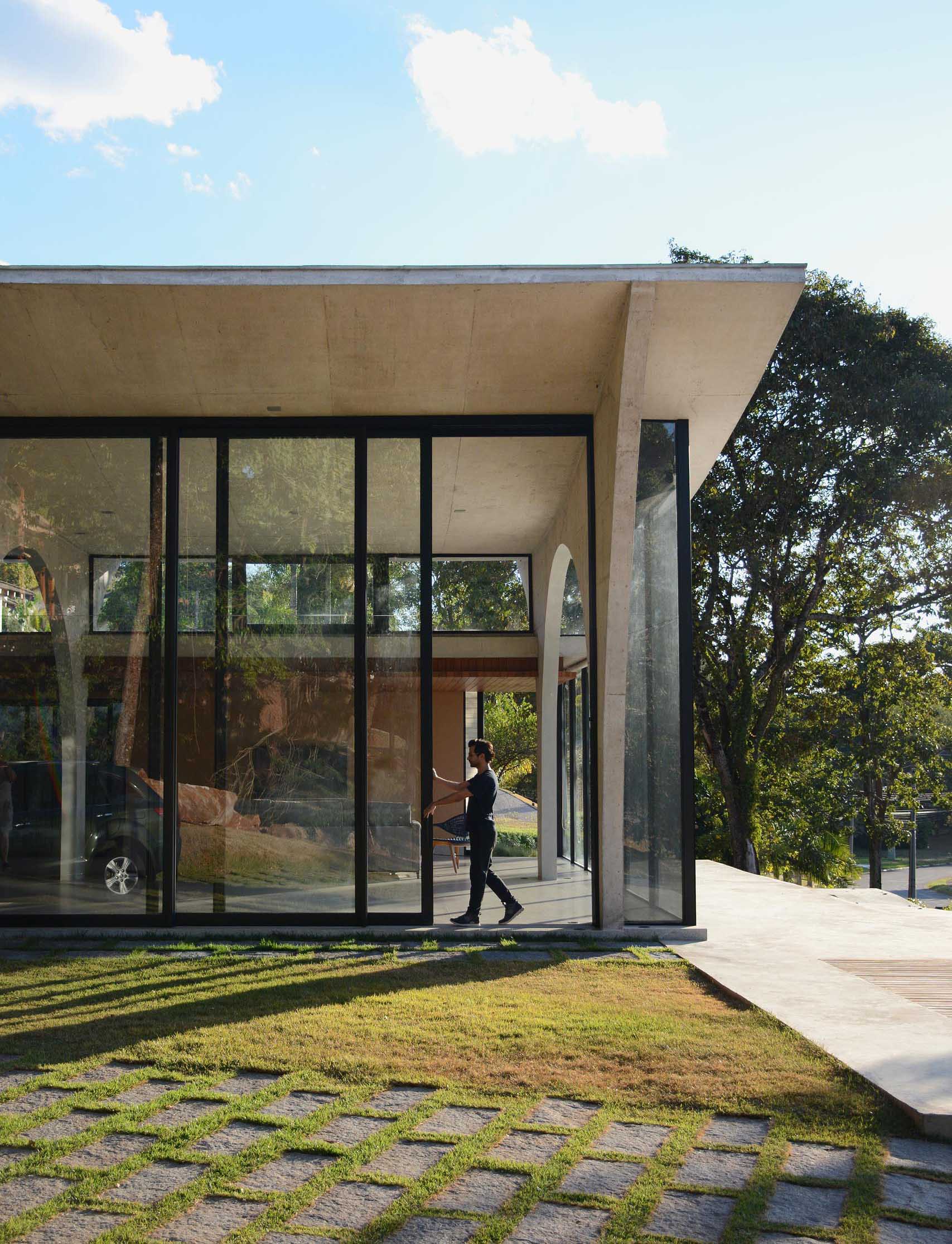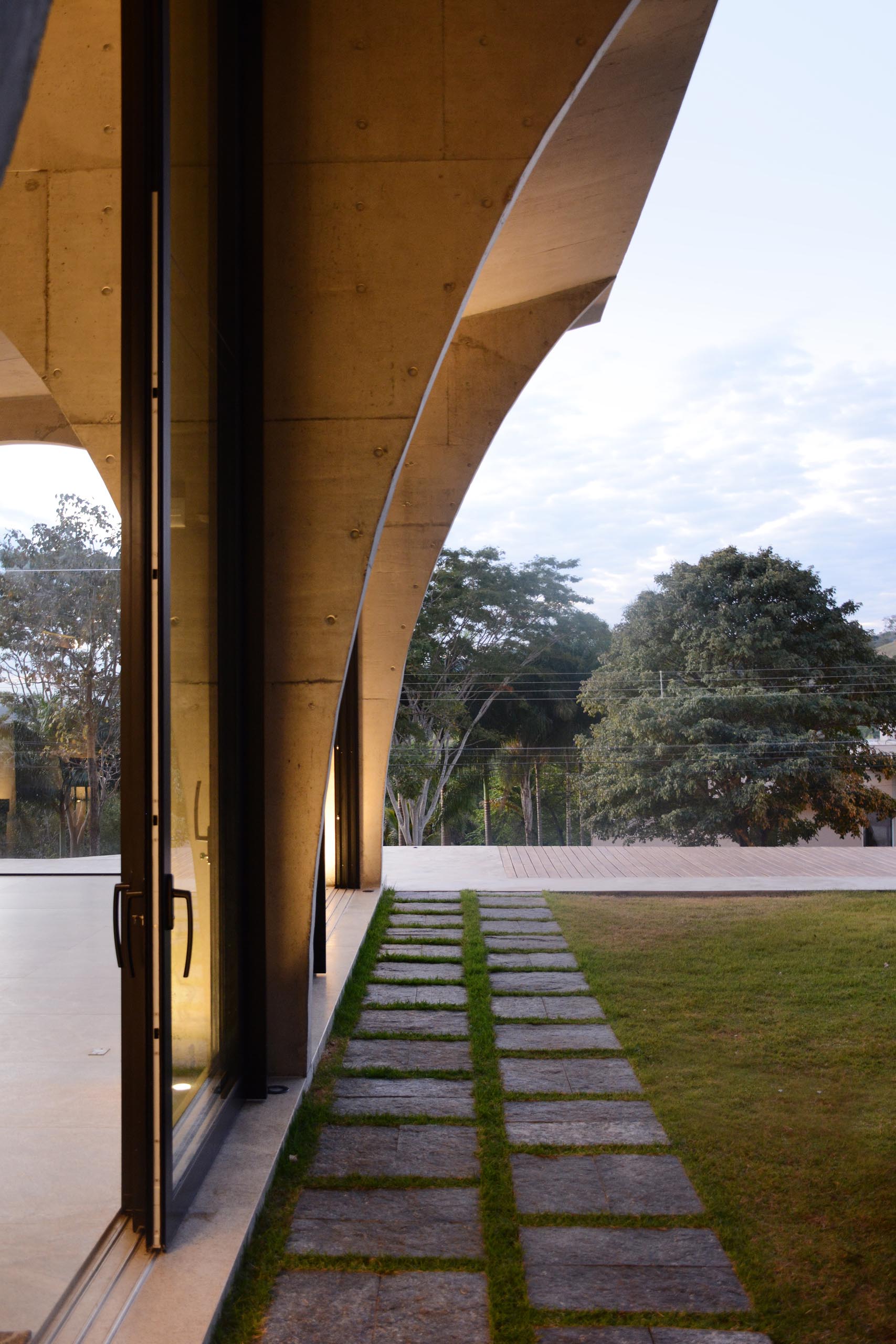 Back inside, we can see a long kitchen island creates room for socializing while cooking. Sliding glass doors are surrounded by black-framed windows that perfectly fit the concrete arch.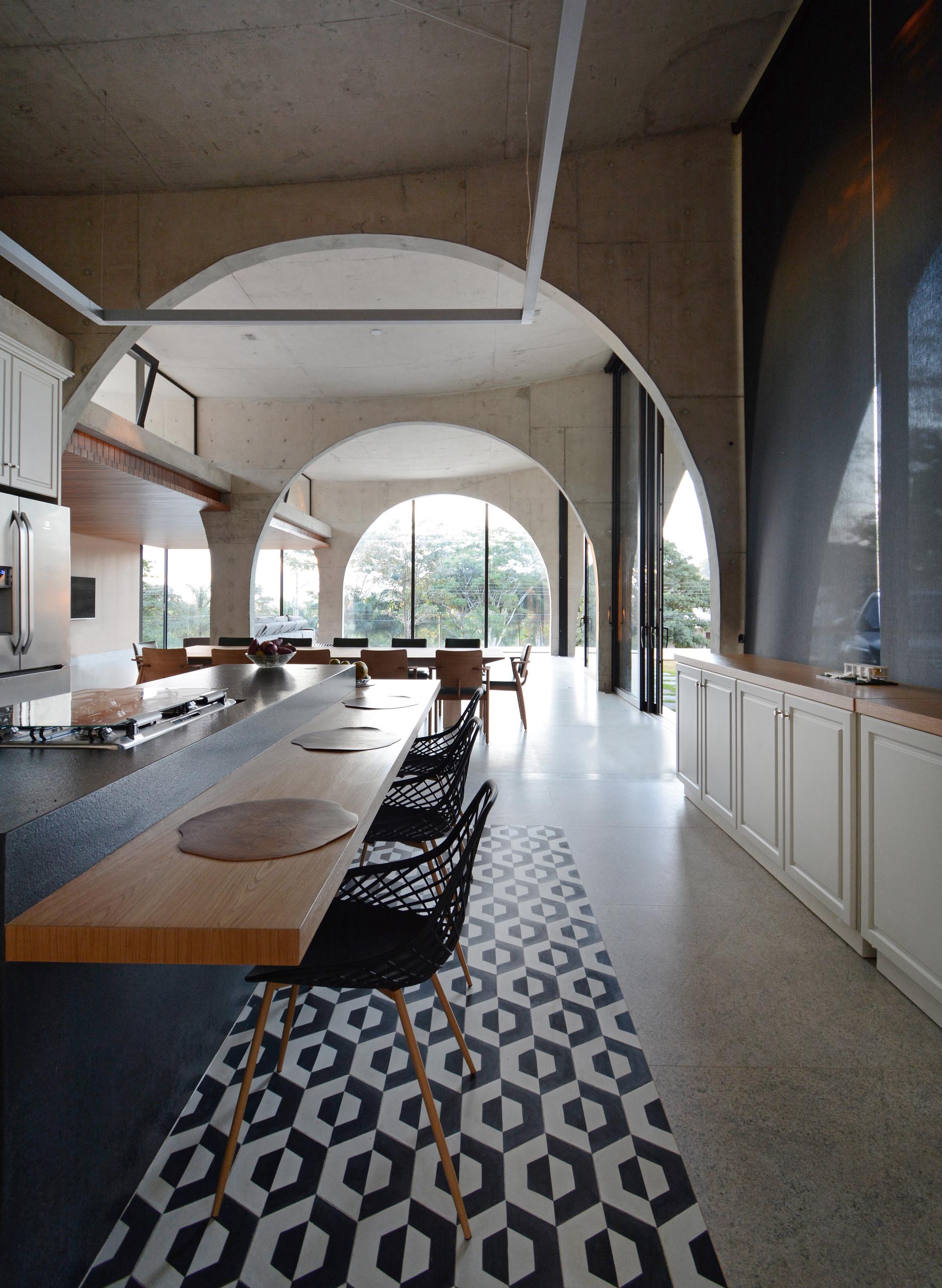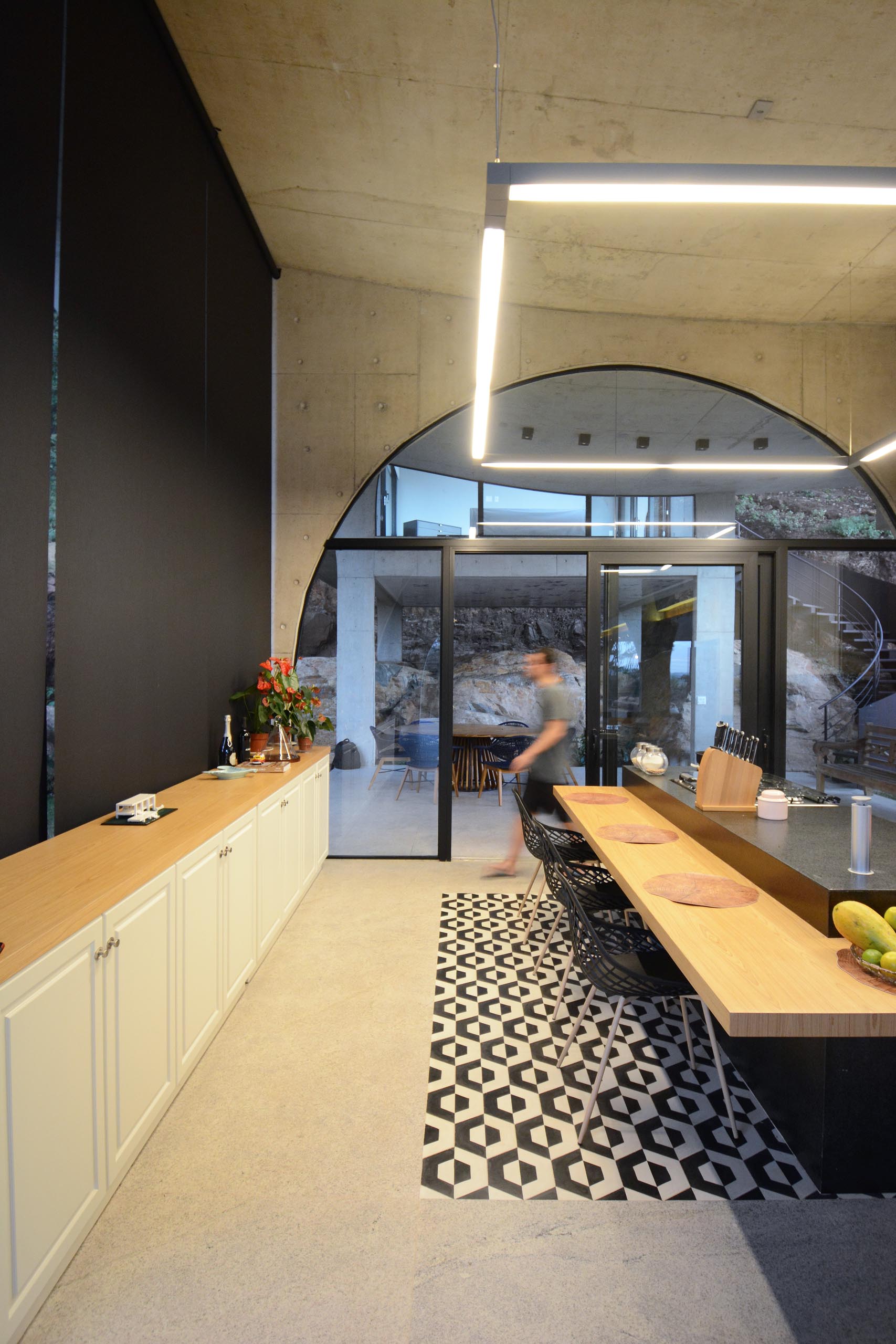 Outside, there's a covered outdoor dining patio with curved stairs that connect the upper level of the home.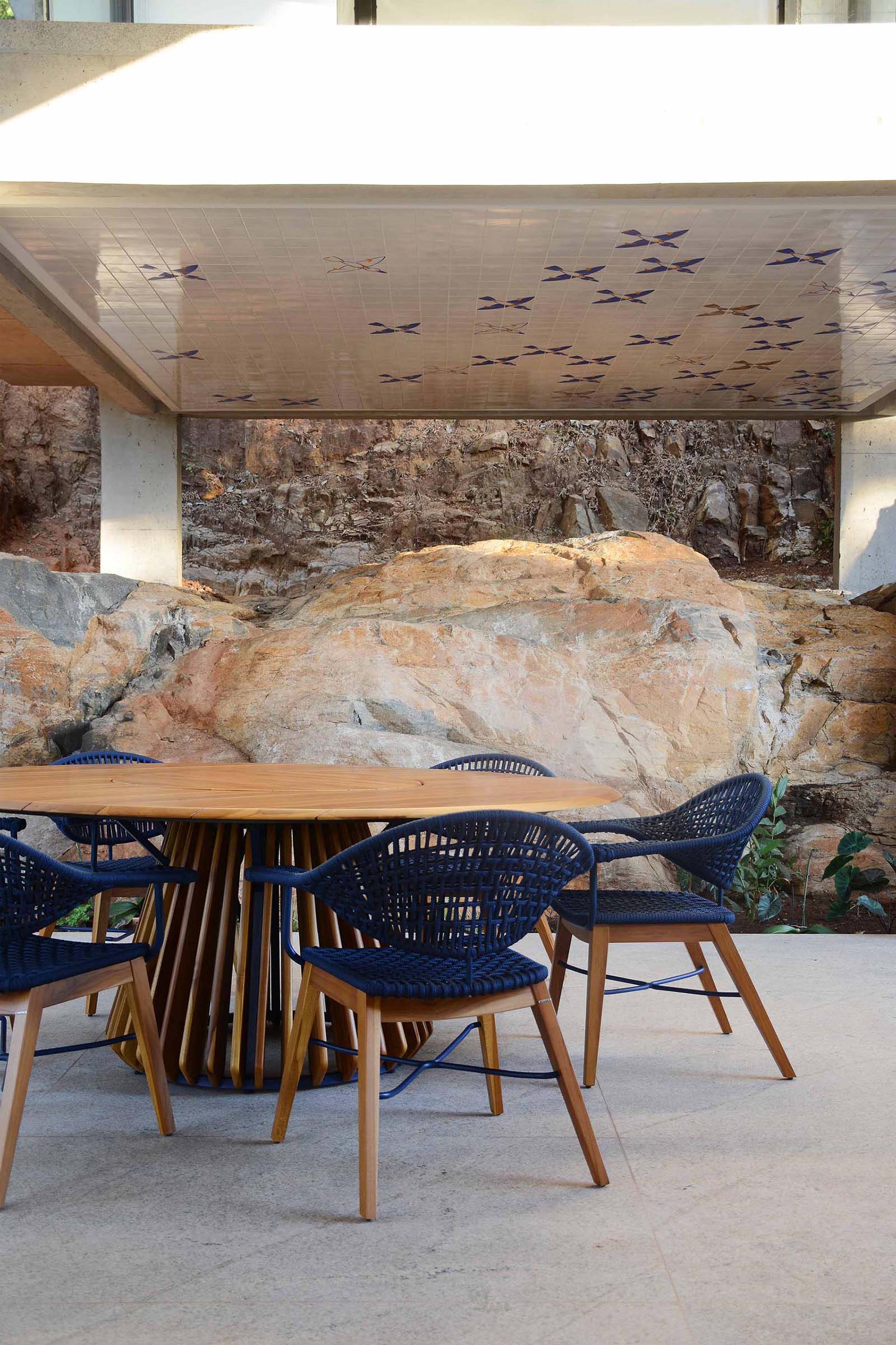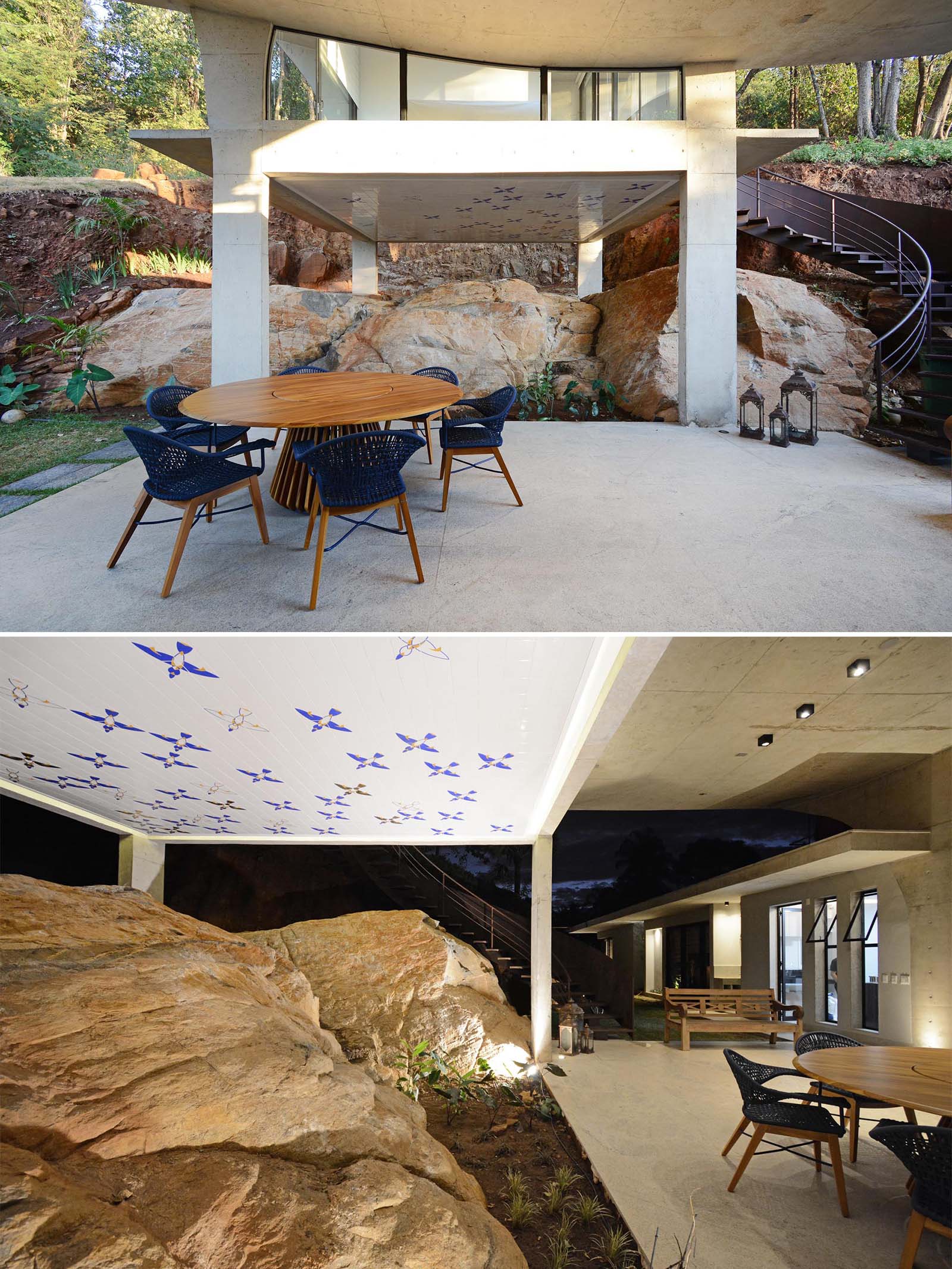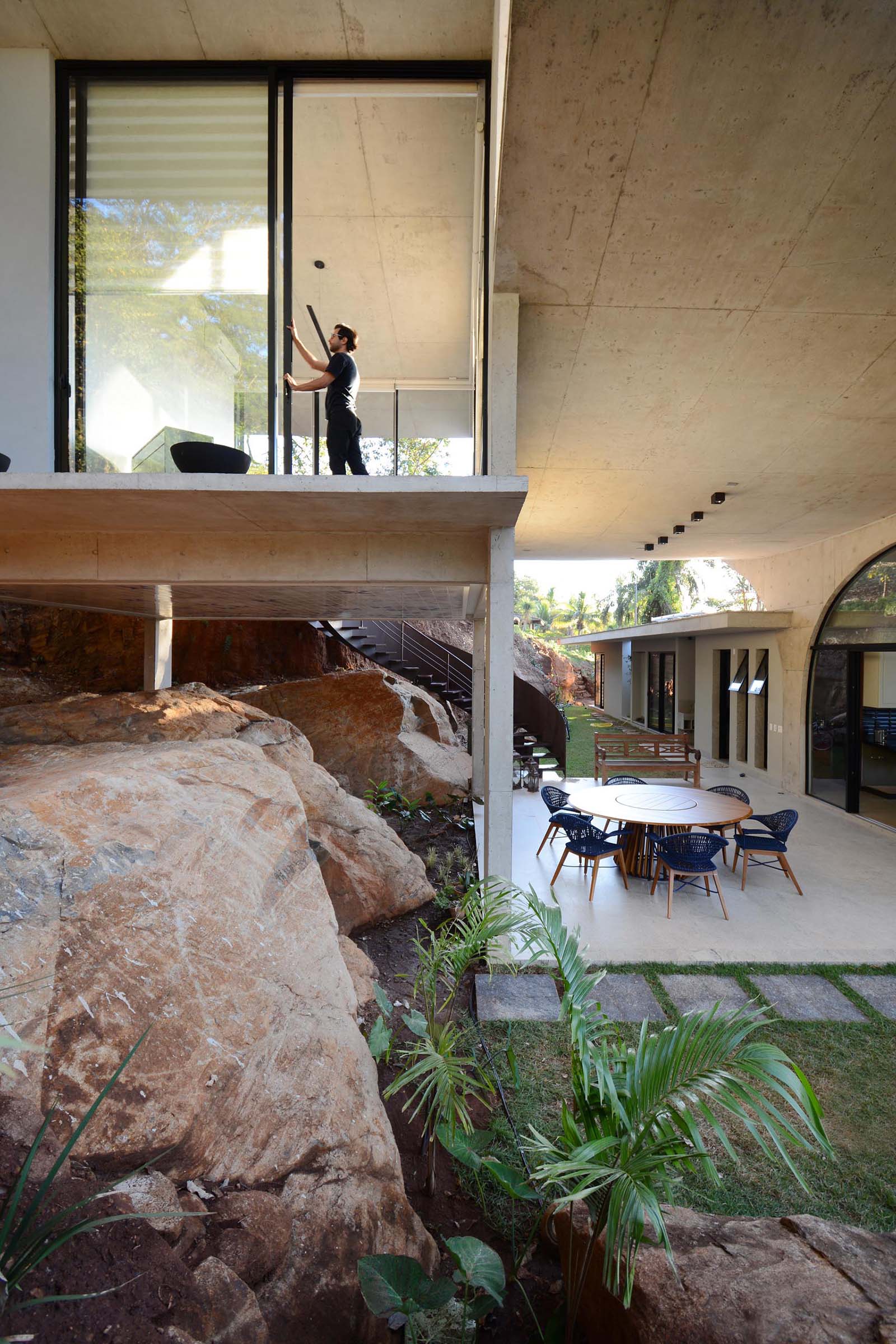 In the bedroom, the arches provide an abundance of natural light and add a sculptural element to the room.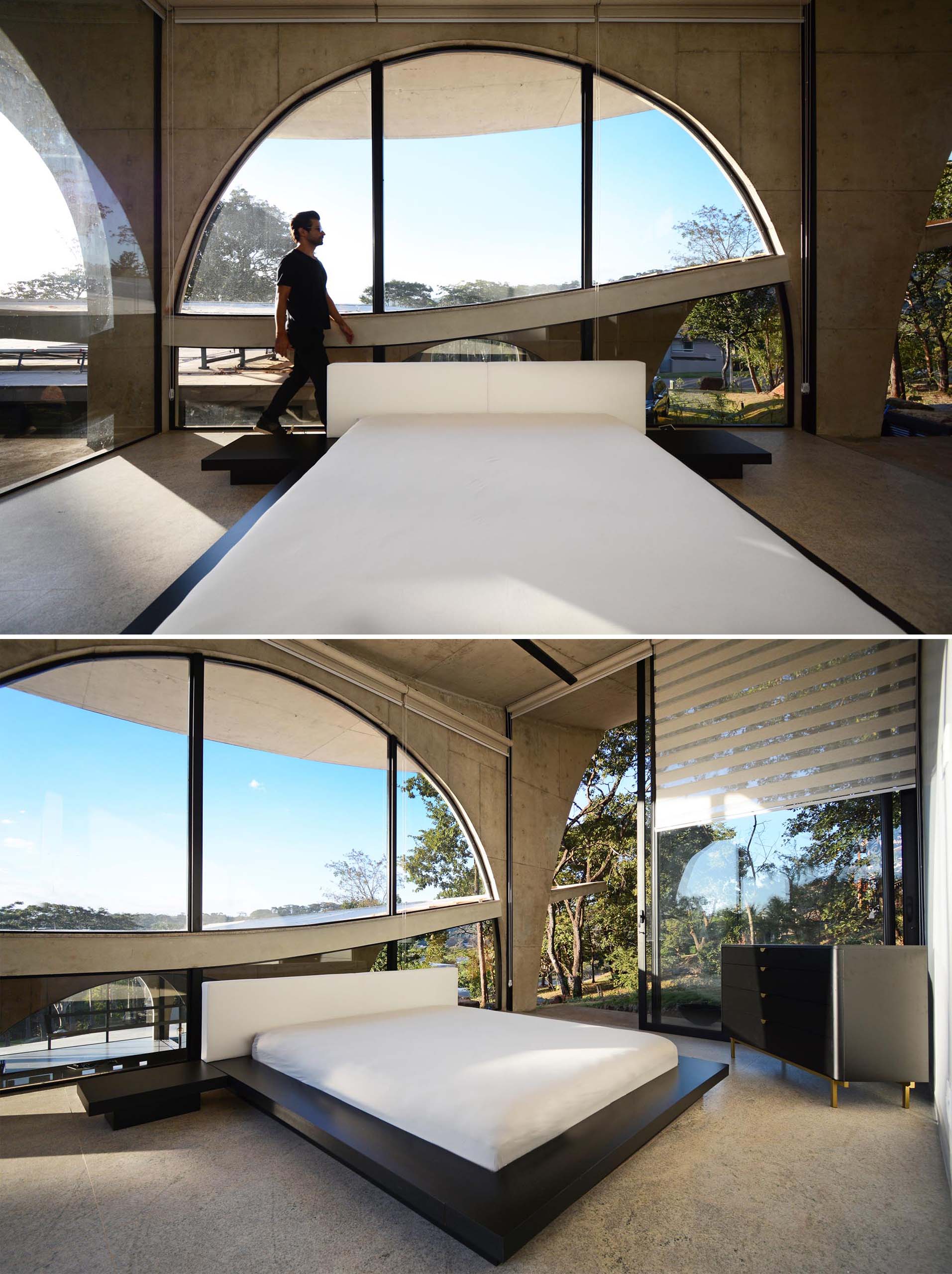 In the bathroom, floor-to-ceiling windows provide tree views for the freestanding bathtub.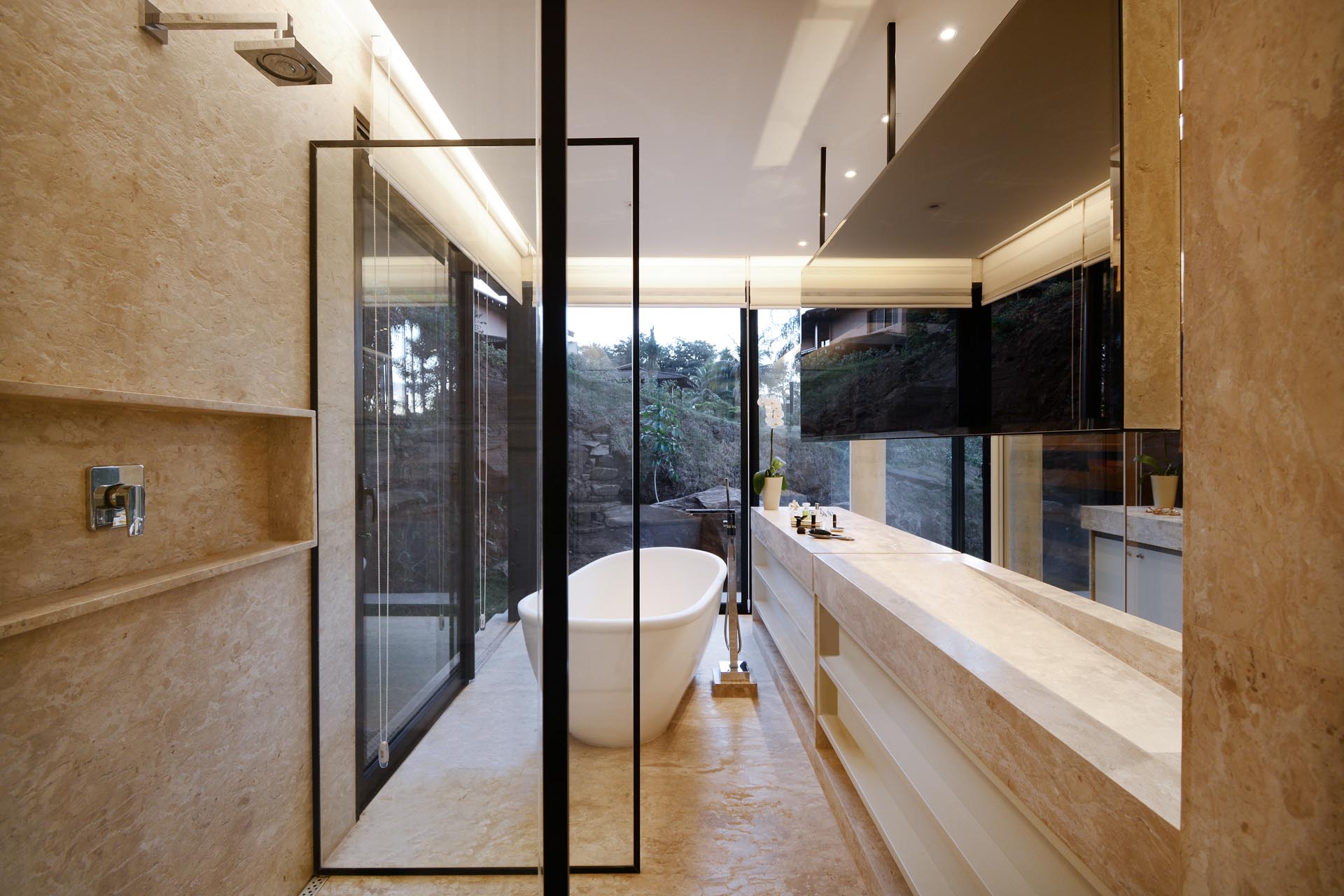 Photography by Marcus Camargo | Architect: Rodrigo Ferreira | Project Team: Thyago Chesmam, Larissa Kravchenko, Isabella Tonelli, Caio Weber, Johnathan Oliveira, Barbara Ferreira | Engineer: Bueno Projectos Estruturais | Landscaping: Frederico Rodrigues | Consultant: Diretriz Constutora