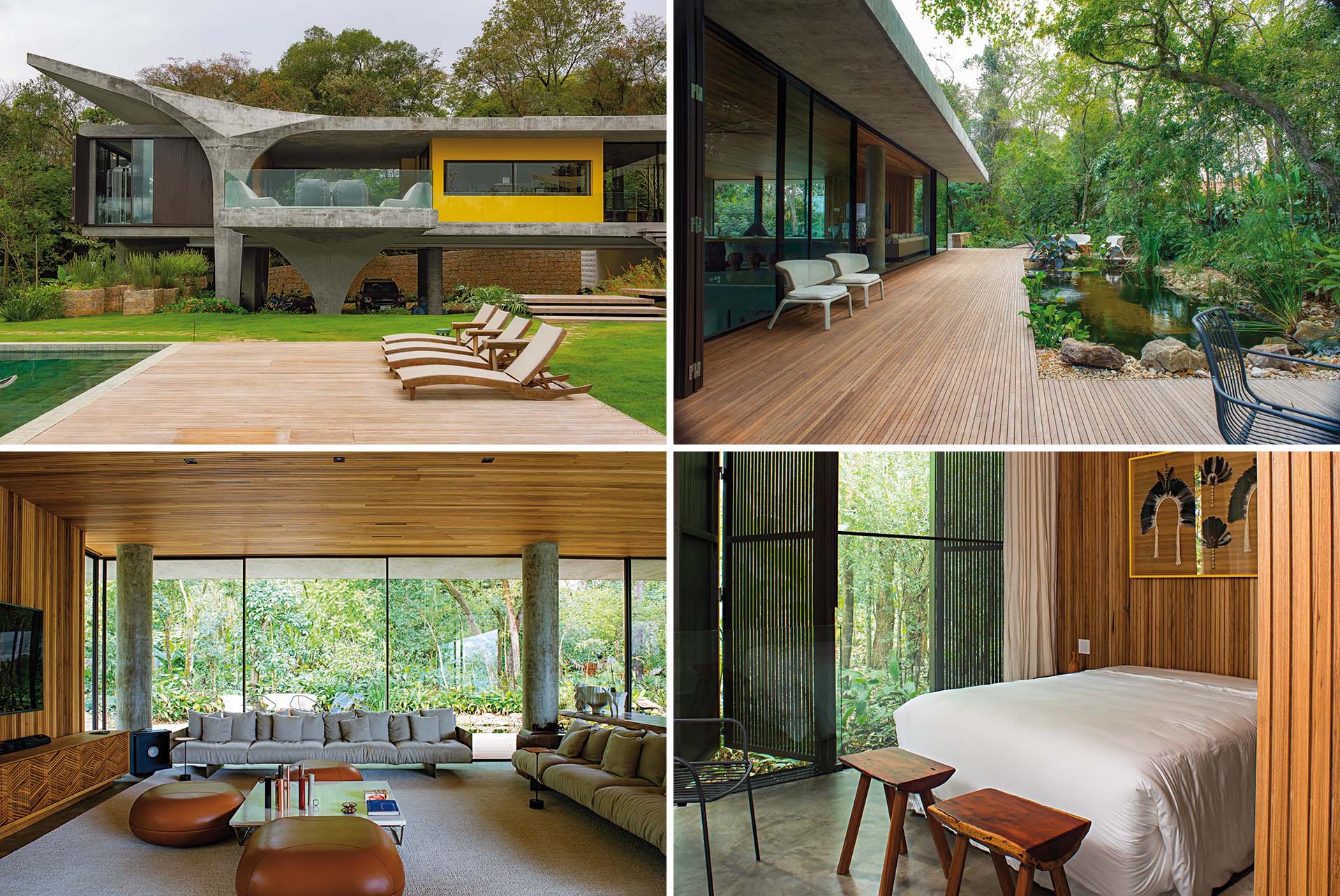 Architect Leo Romano has designed a modern concrete house in Sao Paulo, Brazil, that's located on a sloped lot surrounded by trees.
The design of the house allows the form to somewhat appear as though it floats over the terrain, while the pillars add a sculptural element.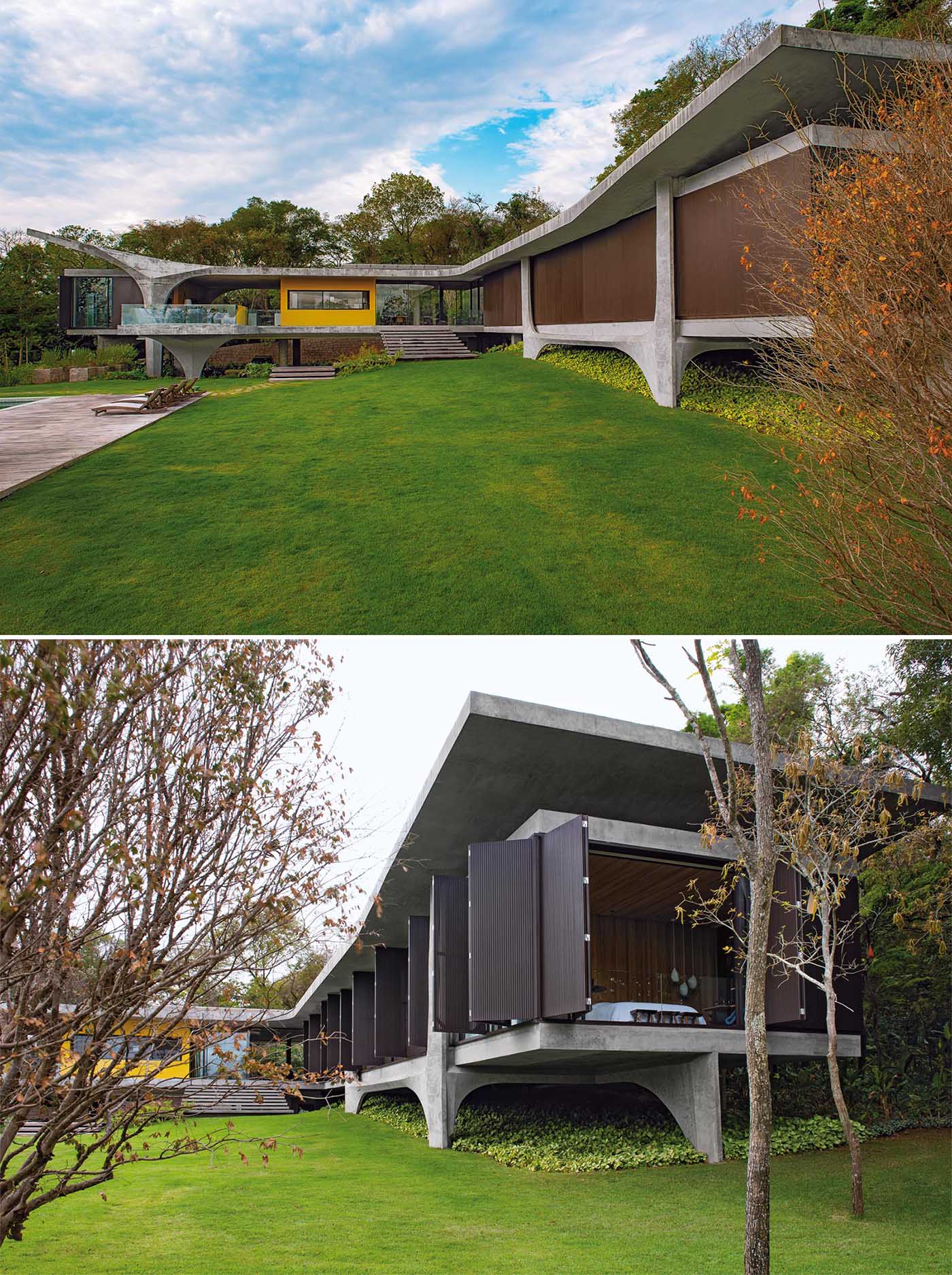 An oversized black-framed glass door, stairs with black railings, wall boxes displaying sculptural items, and gardens, help to create a grand entrance for the home.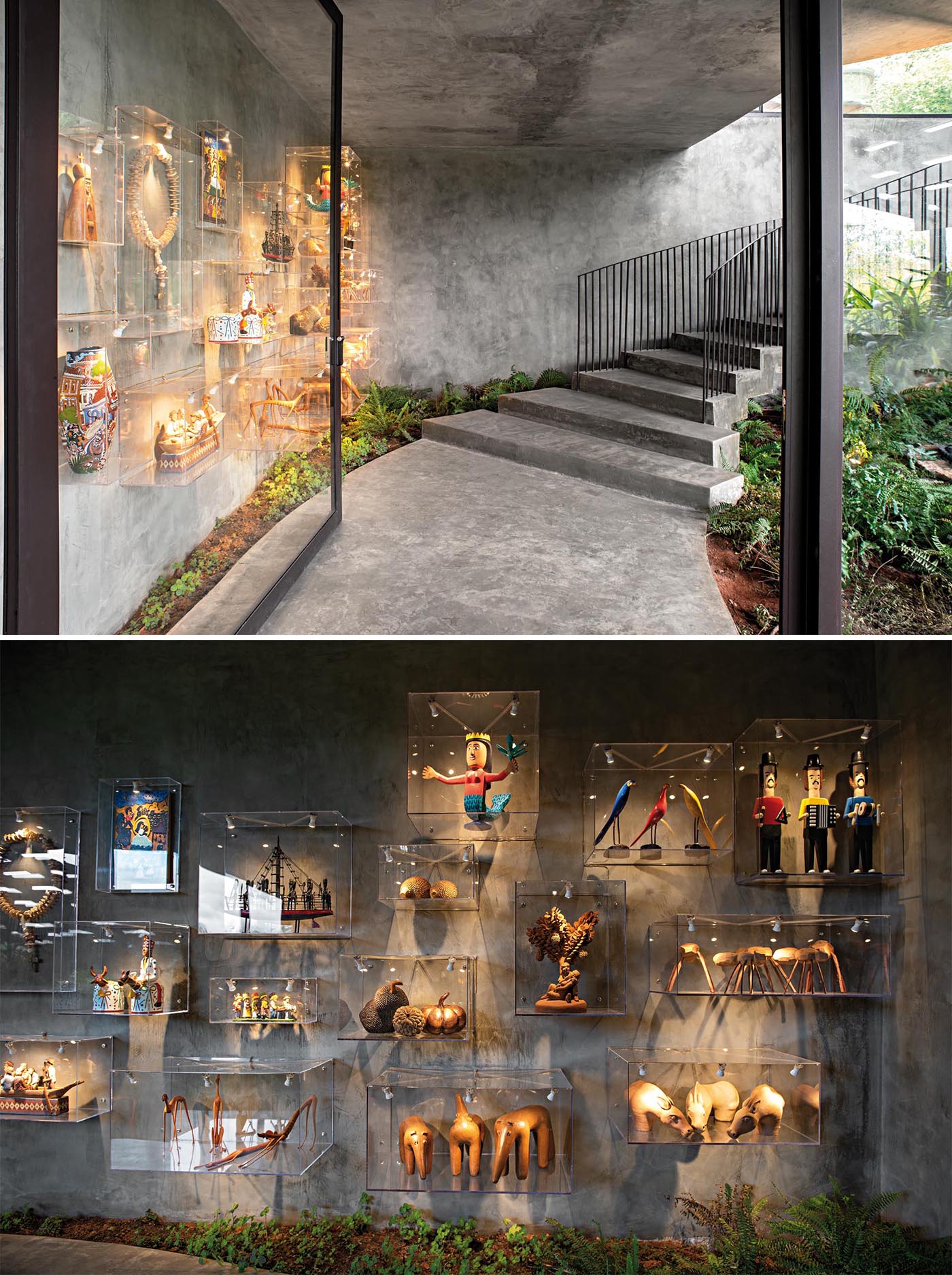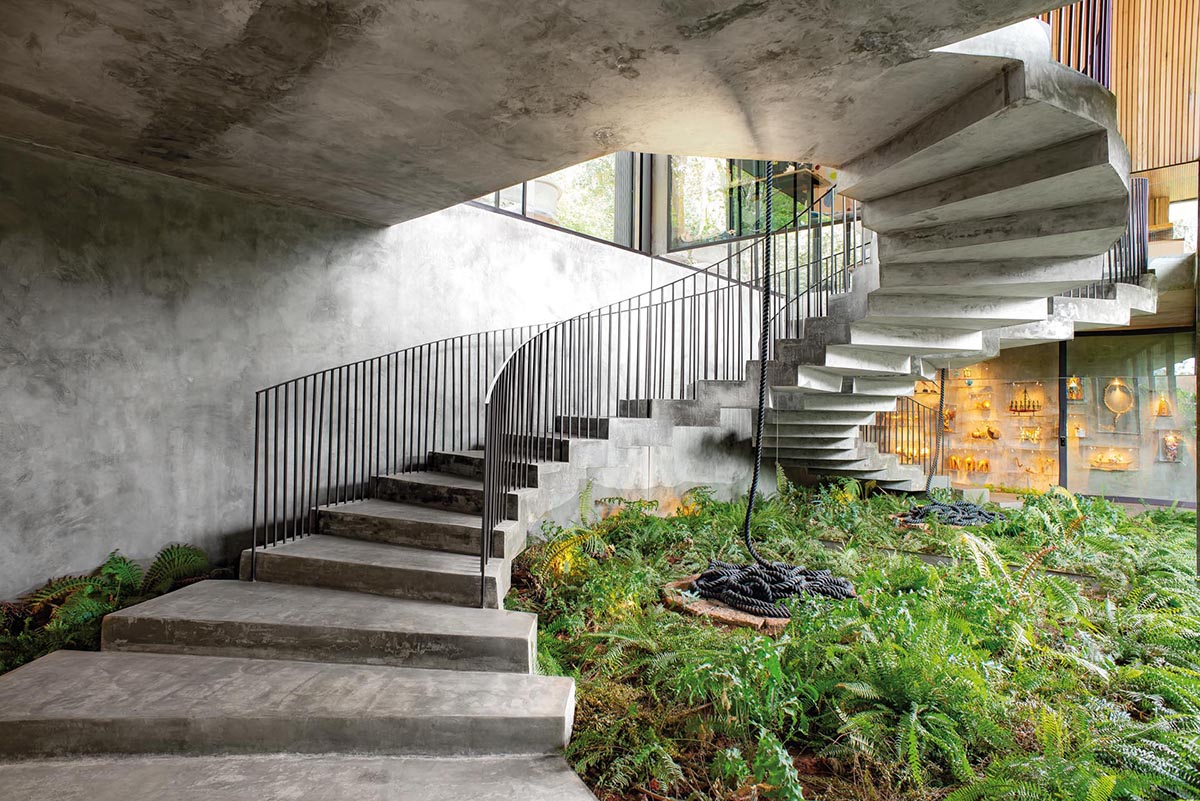 At the top of the stairs, there's an open living room and dining room. A wood ceiling and golden lighting add a sense of warmth to the interior, which also includes concrete floors, a hanging fireplace, and glass walls.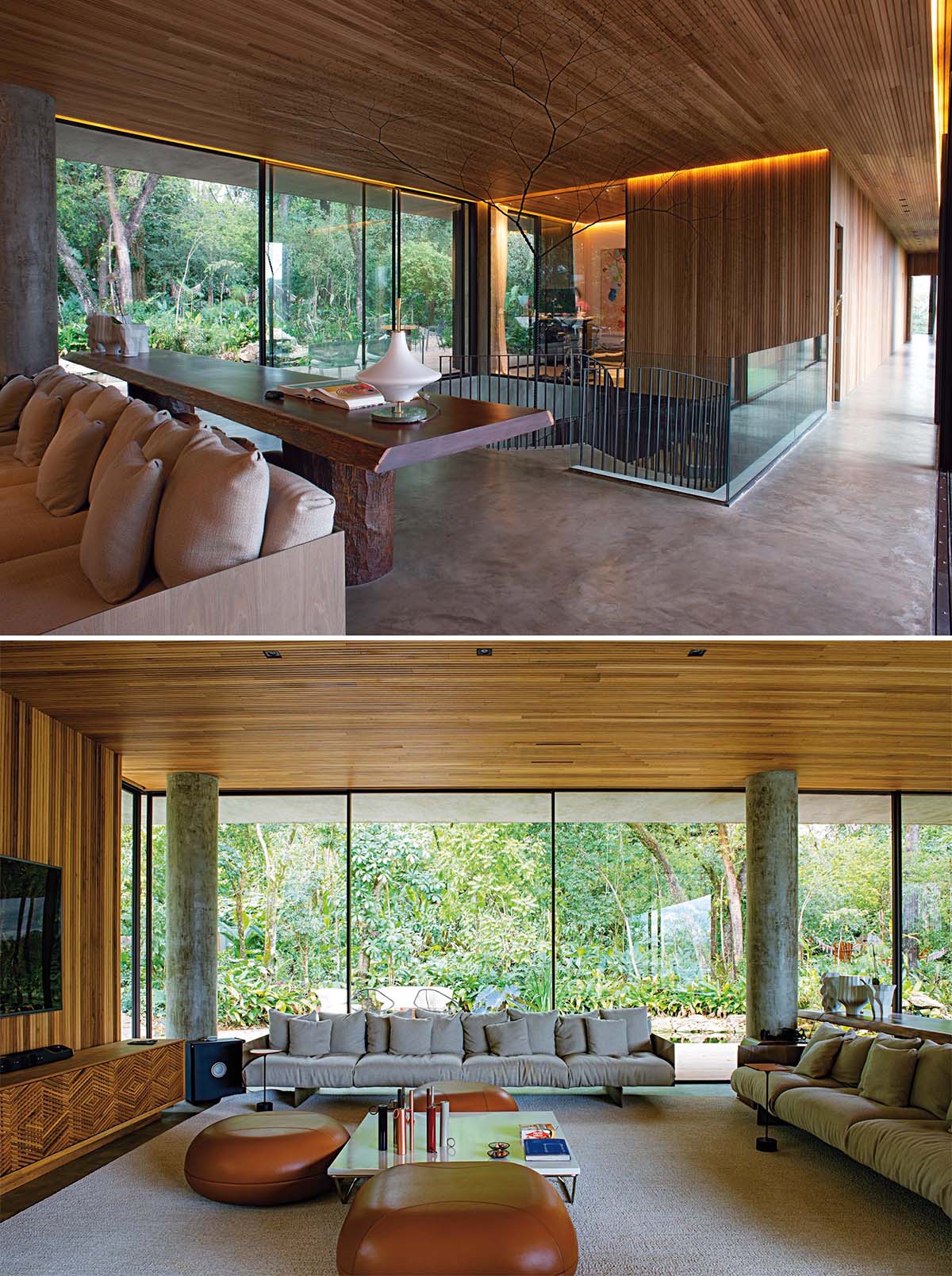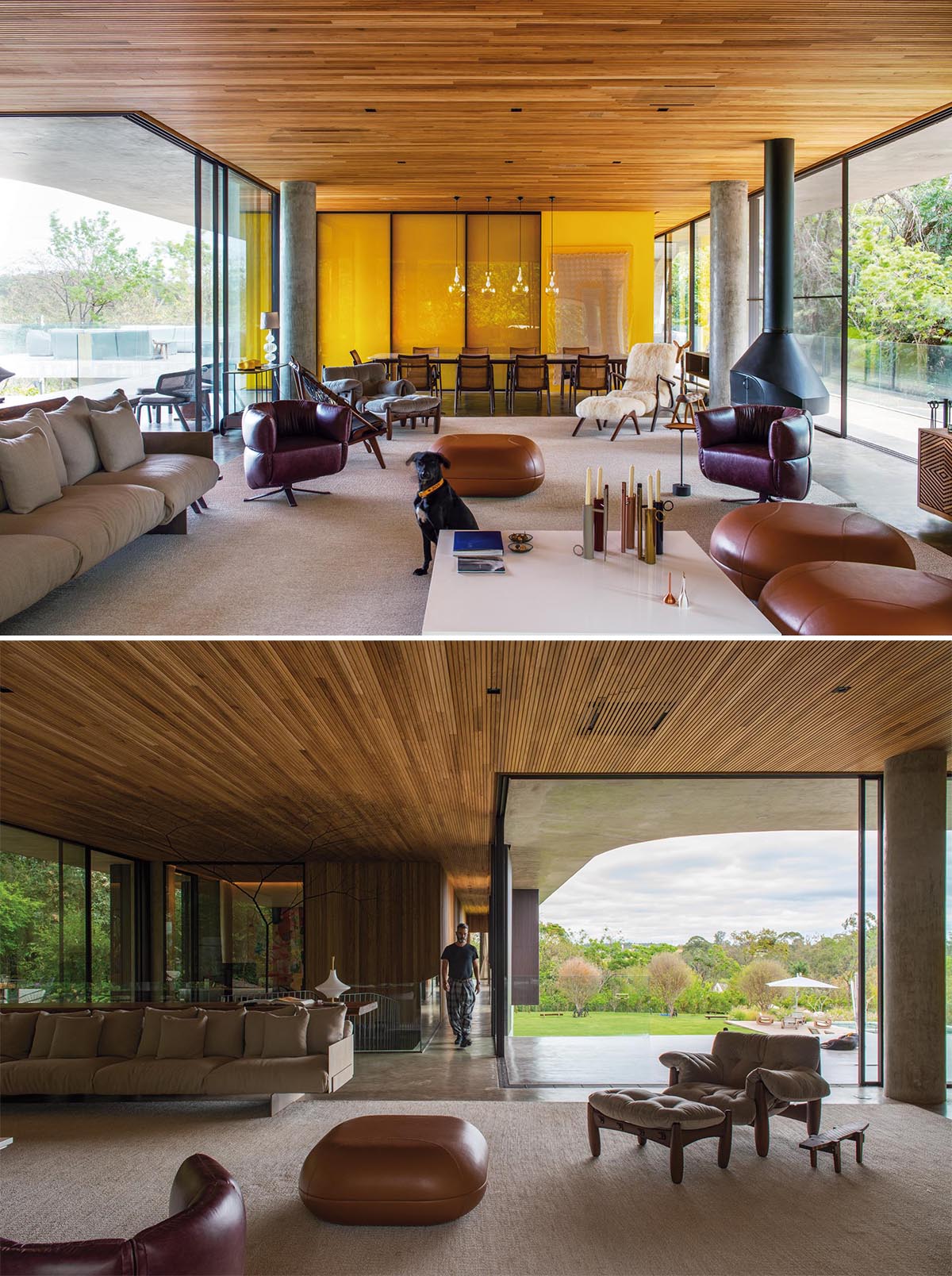 The glass walls open to reveal a wood deck with a natural water feature and tree views.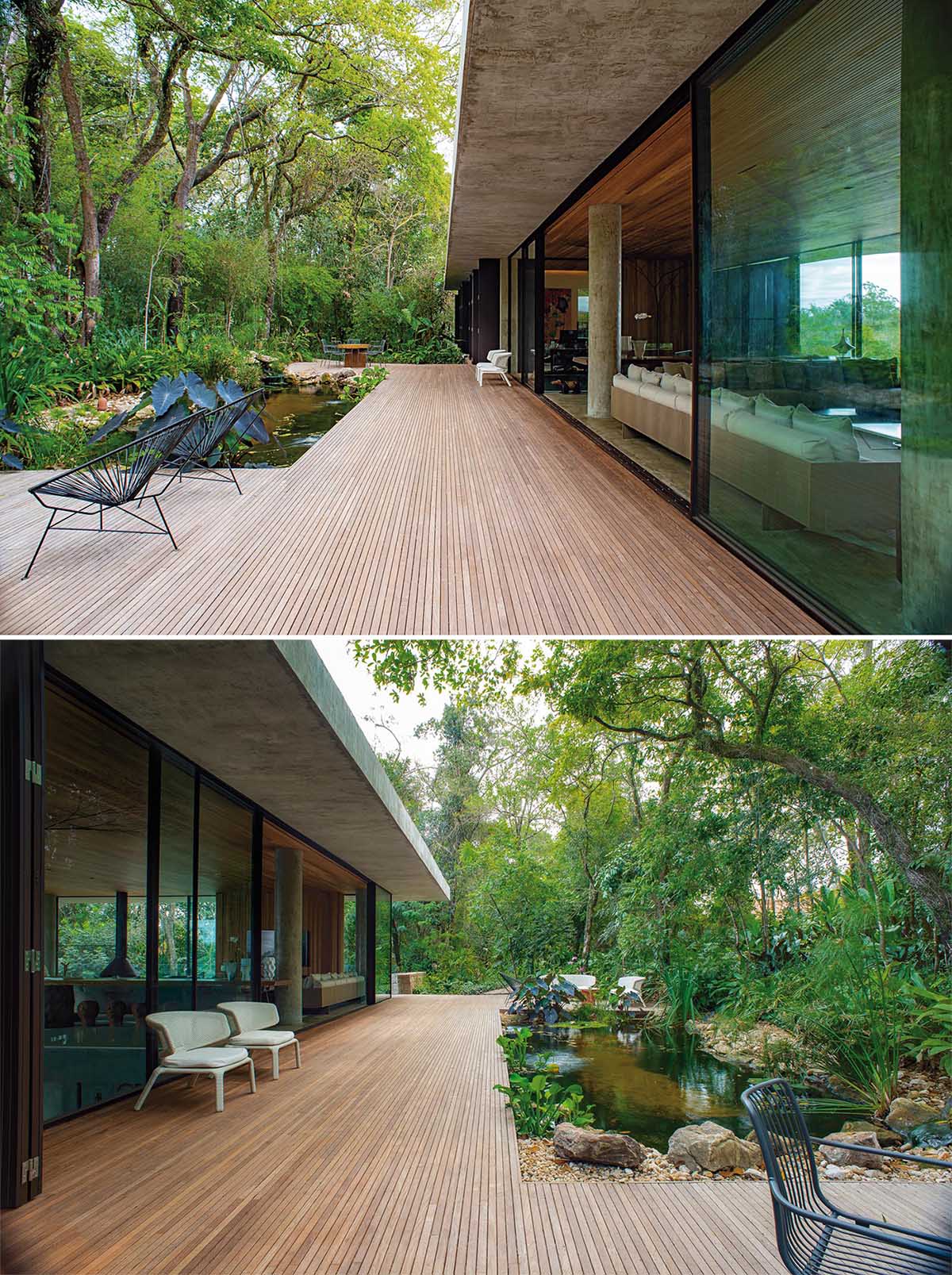 Back inside, we see the kitchen has minimalist hardware-free white cabinets and island. A bright yellow accent wall creates a bold and colorful statement.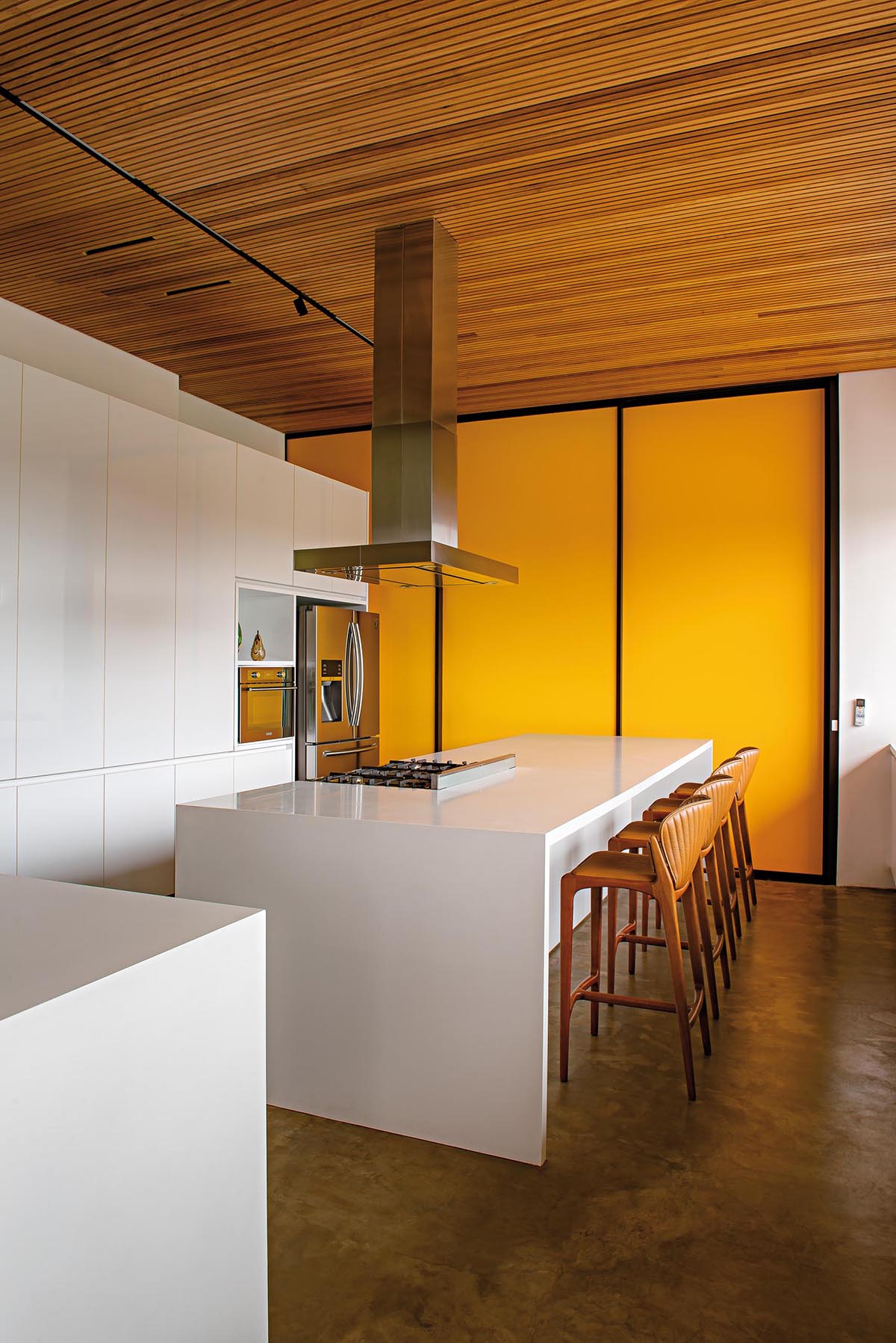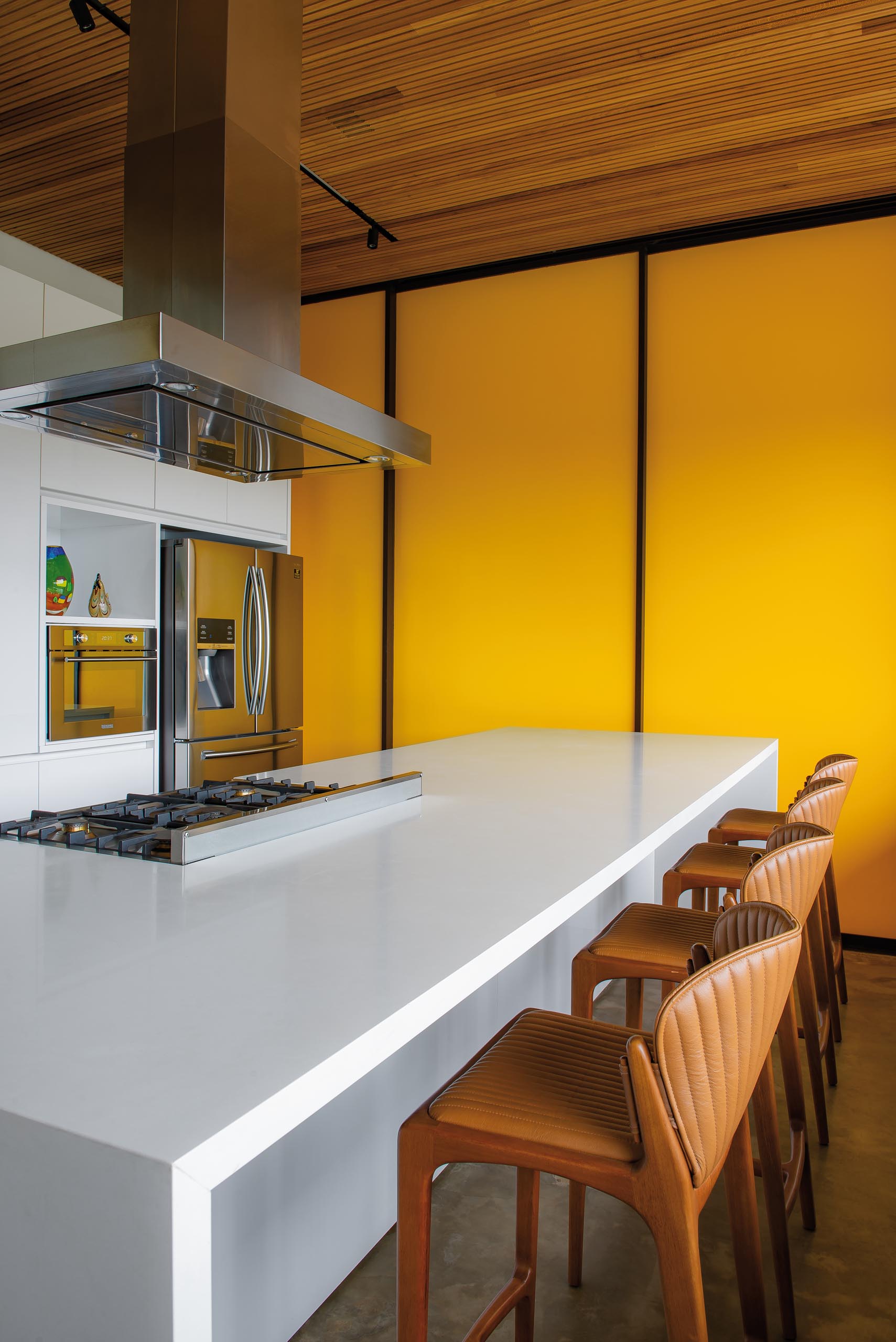 In one of the bedrooms, the wood ceiling carries on to the wall, creating a backdrop for the bed and artwork. Wood shutters create privacy, however when open, they allow the natural light to flood the room.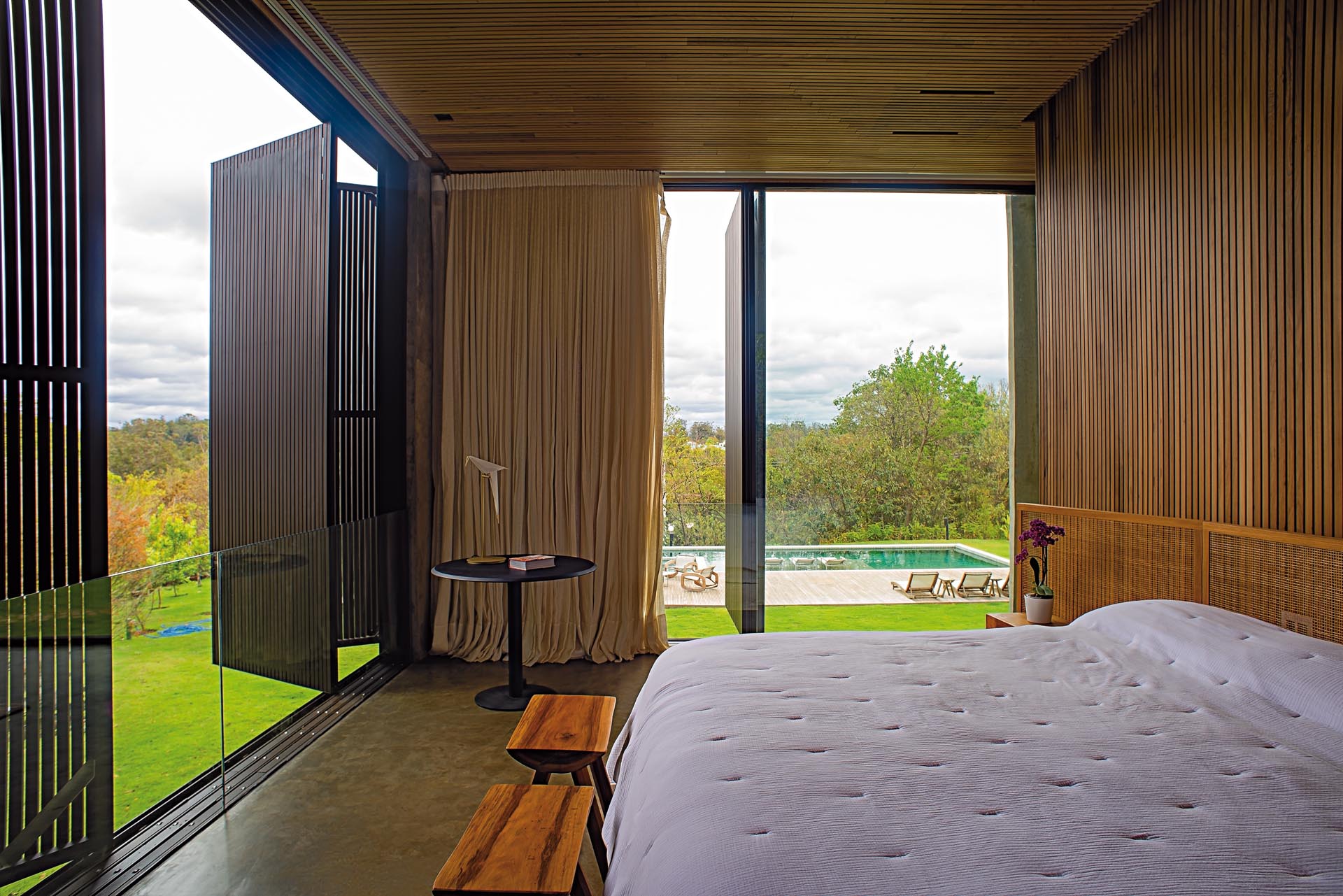 The main level of the home opens to an expansive concrete balcony, with wood stairs that lead down to the outdoor areas.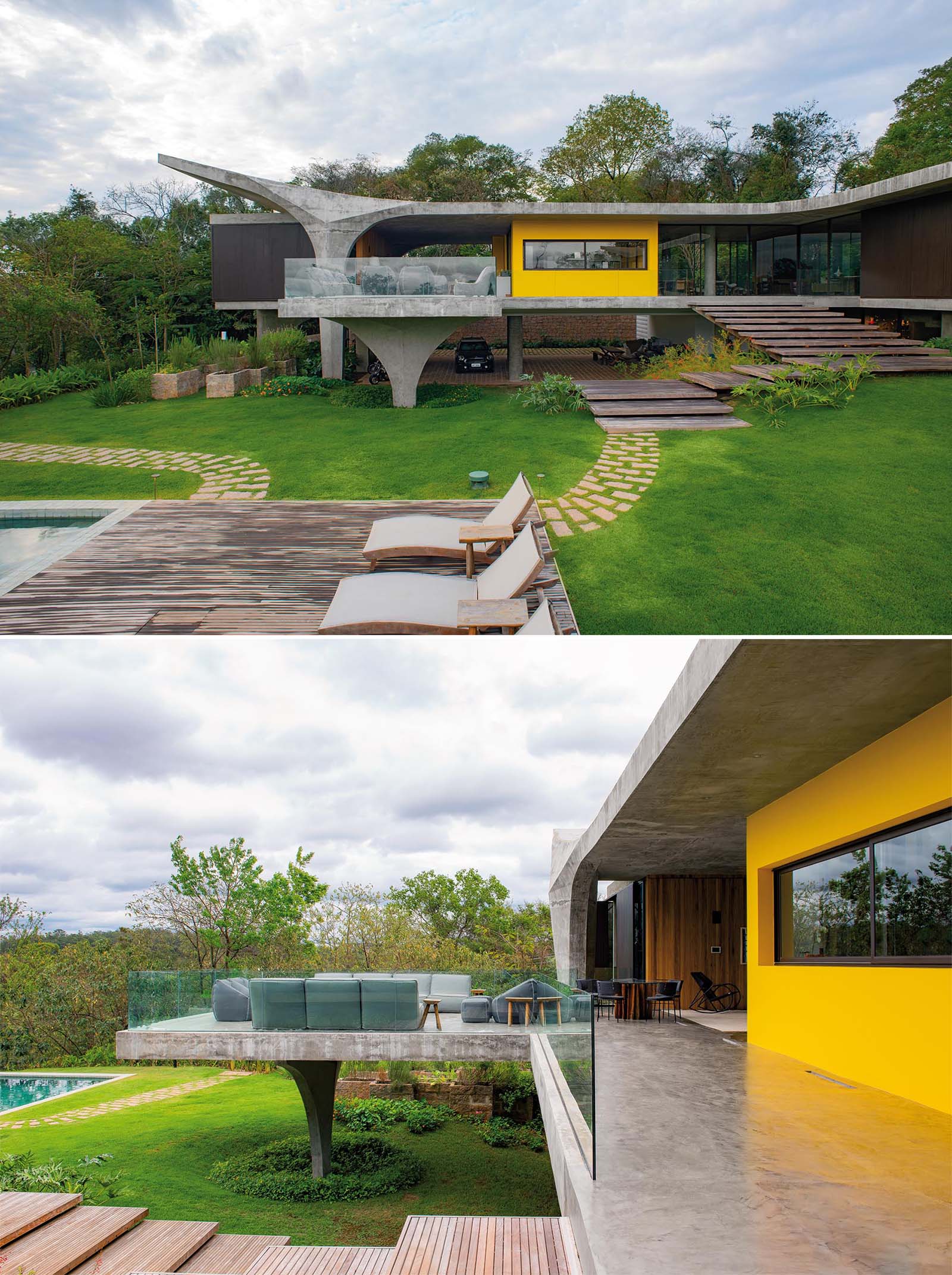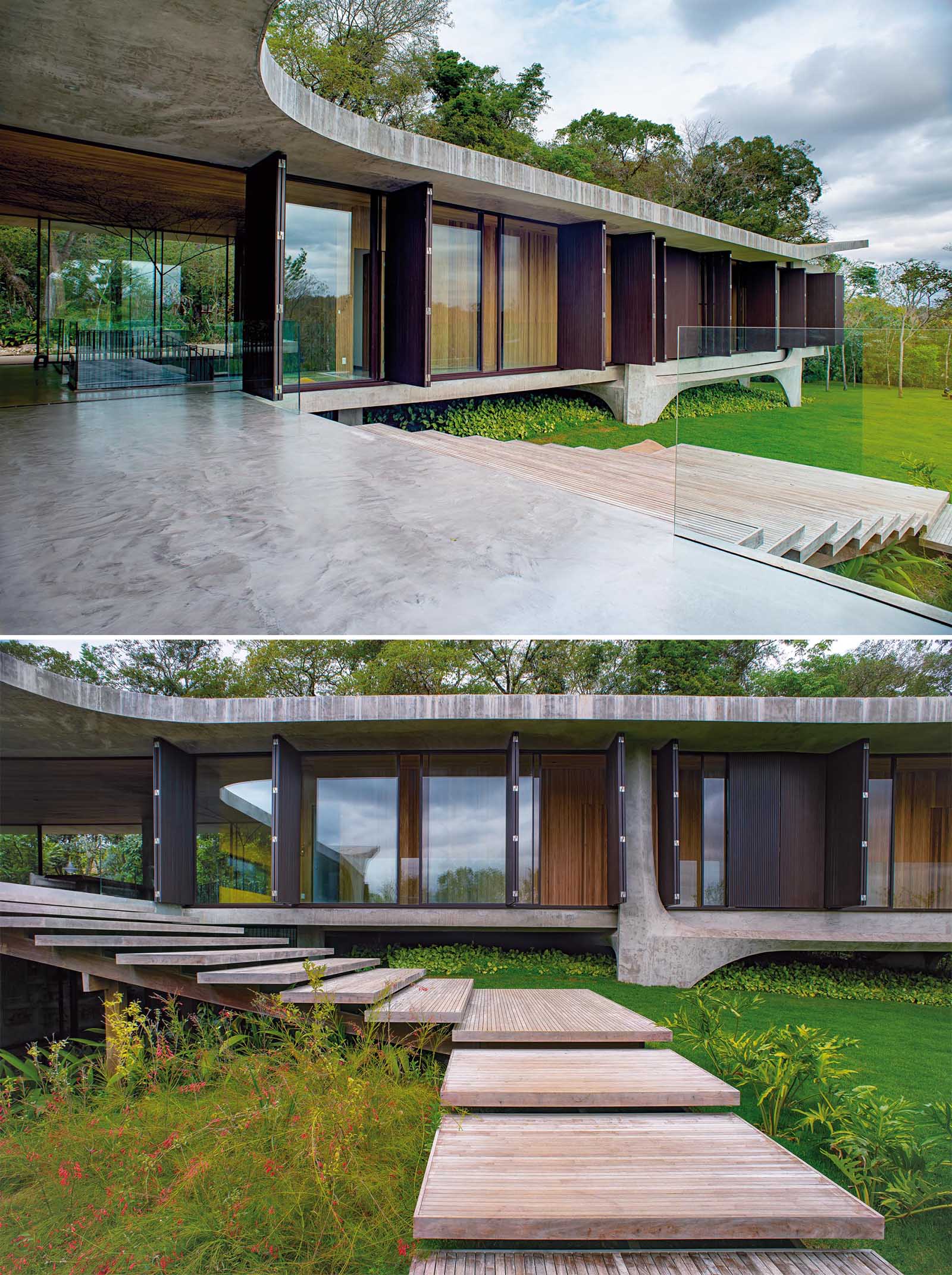 The main feature of the yard is the swimming pool, which has a large wood deck that runs alongside it.