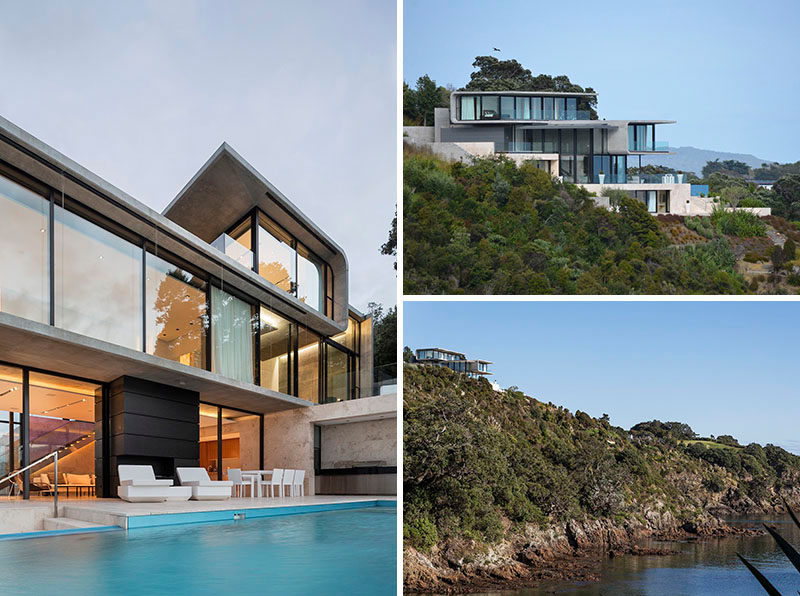 Archimedia in collaboration with their client, designed this home that sits high above a rocky cove on Waiheke Island in New Zealand.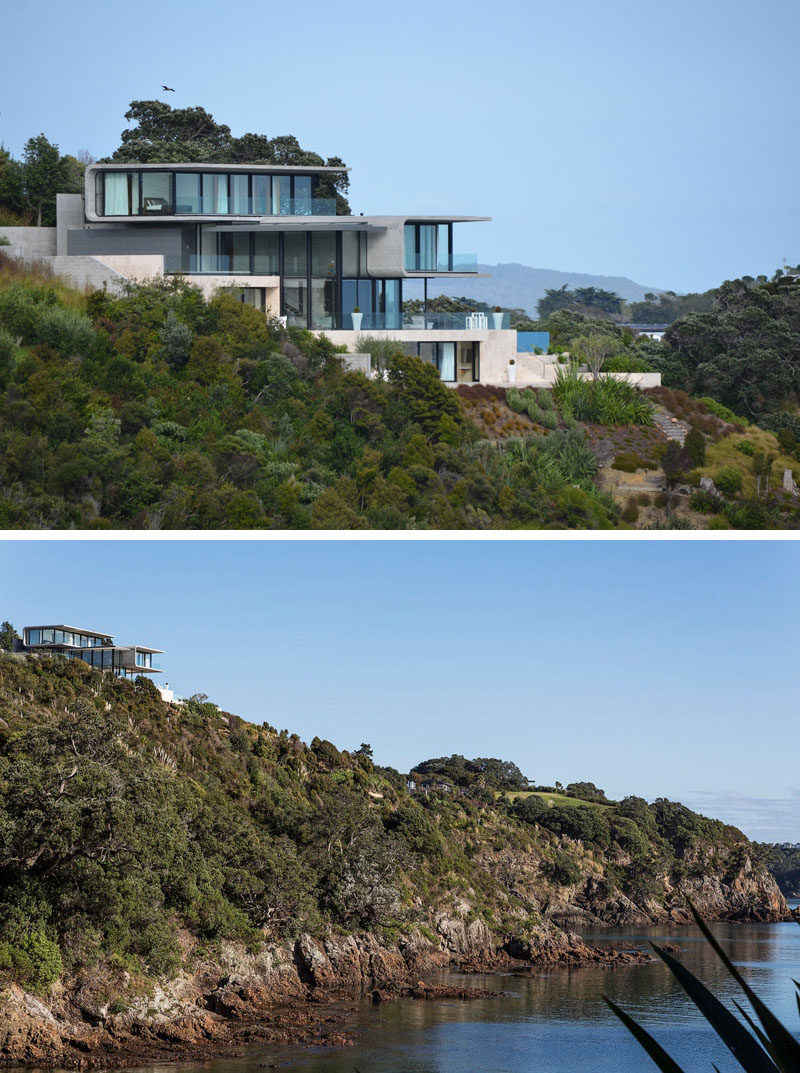 ---
As the client is a structural engineer, concrete was the chosen as the core material for the structure of the home.
---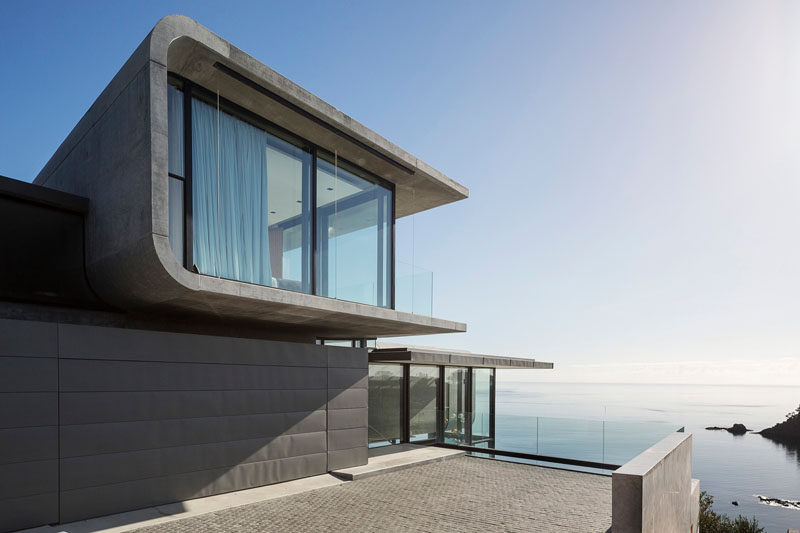 ---
Multiple levels are tucked between curved concrete to create various platforms for living.
---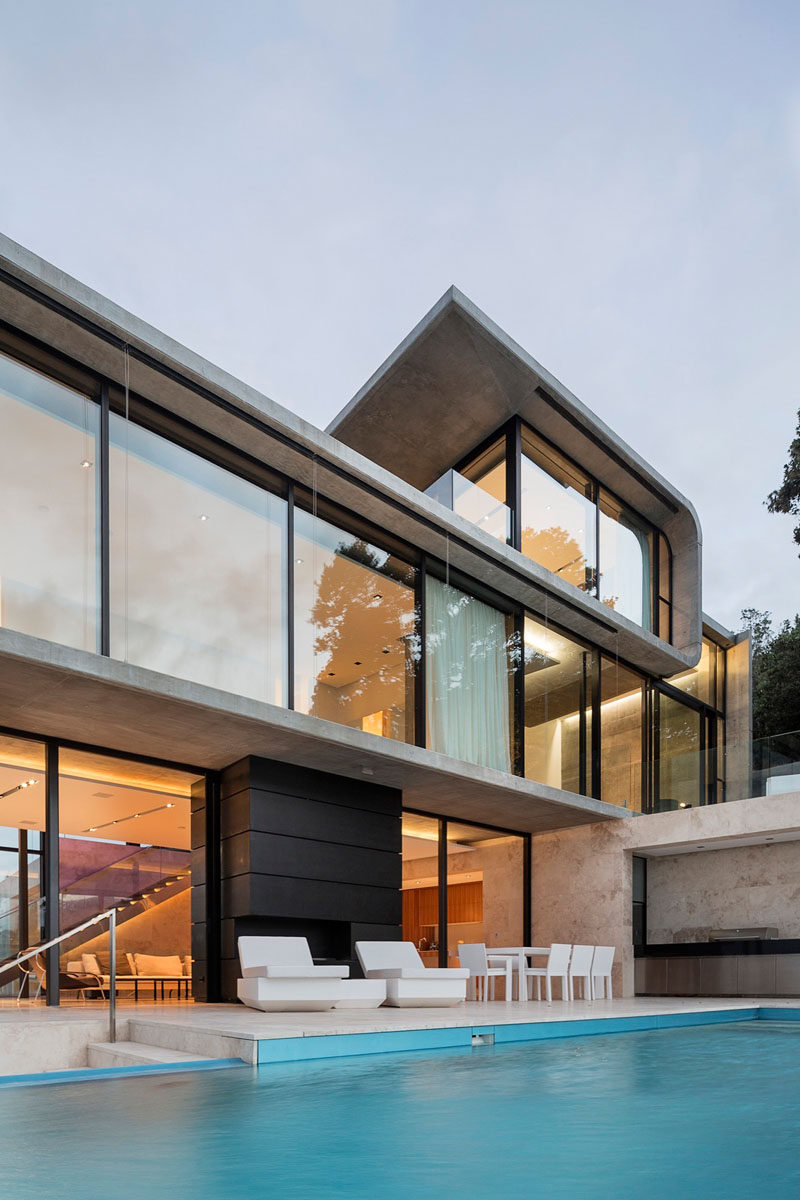 ---
The living areas have sliding doors that open up onto balconies to extend the living space.
---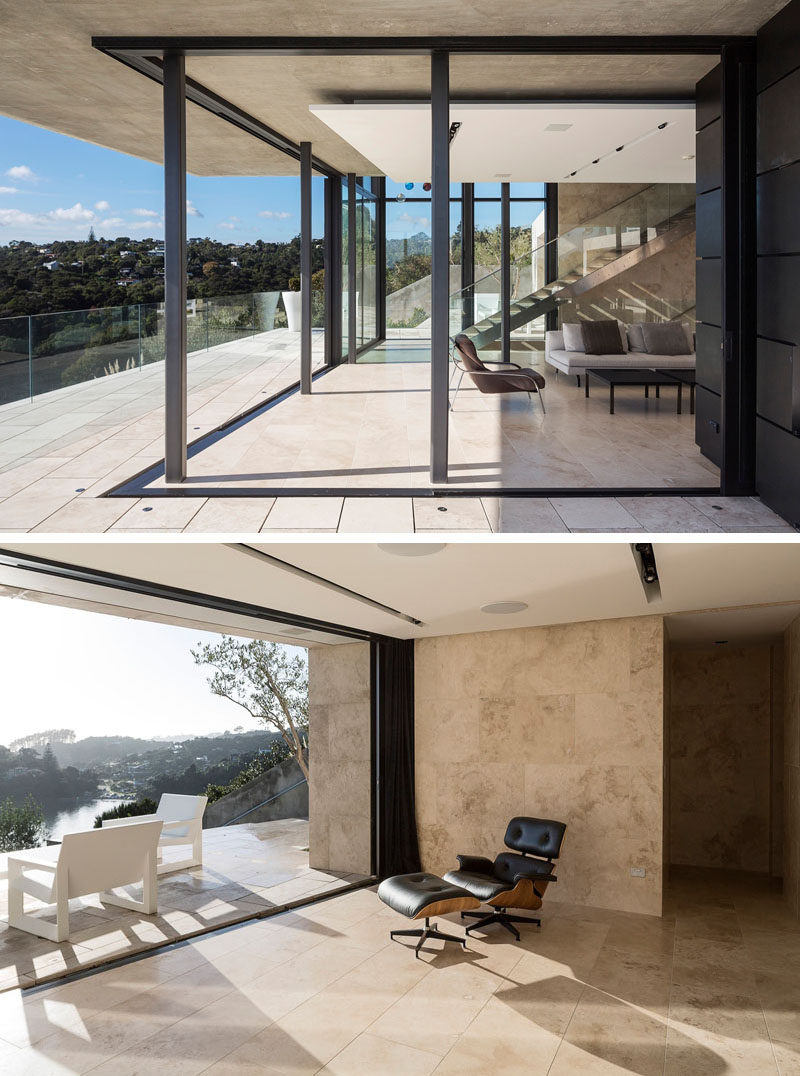 ---
Further inside, you can really see the curved concrete details that sits above the living room and kitchen.
---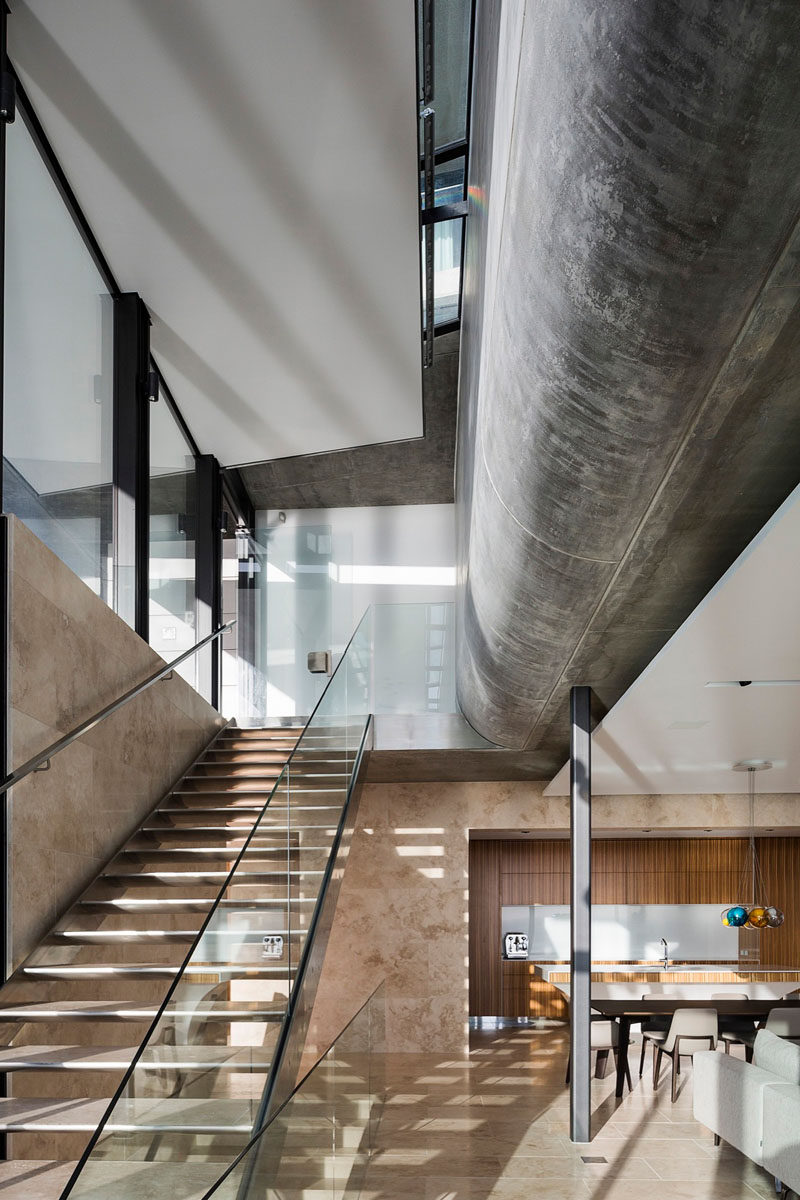 ---
Bare concrete walls have been paired with Travertine flooring to create a contemporary look.
---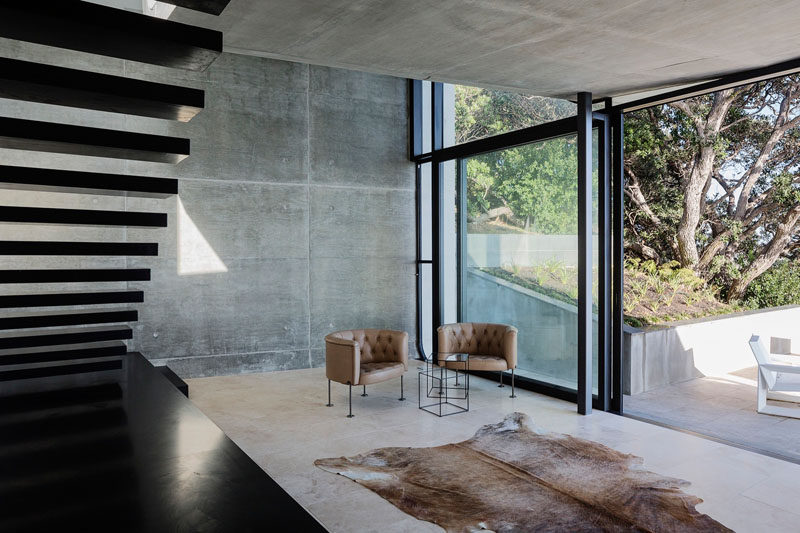 ---
In the master bedroom, a wall separates the sleeping area from the bathroom, and hidden lighting creates a calming atmosphere.
---